The Wait Begins: iPhone Line In Downtown SF
San Francisco may be behind New York City when it comes to the iPhone launch queue, but the crowd has begun to assemble. At the very front of the line of downtown San Francisco's Apple Store is Jerry Taylor, who told us he has never stood in line for a gadget before. Taylor lives a couple blocks away and set up his blanket, chair and sidewalk desk this morning at 10 am. He said his friends were bringing him food later tonight and that he hopes to buy two iPhones tomorrow when they are released.
Second in line is David Young, an engineer at Slide, who said a bunch of his coworkers are joining him later (he's the guy in the Aviator glasses and black shirt). Third in line is Dale Larson, who is the director of mobile and internet marketing at Donordigital (he's wearing a blue colored shirt and black pants). Larson seems to be the manager of the line operation and is keeping a list of everyone's place. Fourth in line is a group of clowns from Peepshowminigolf.com that's been entertaining crowds with a small mini golf set up. Unlike 5th Avenue's Greg Parker, they all have their shirts on, but they promise they are going to "party San Francisco style" tonight.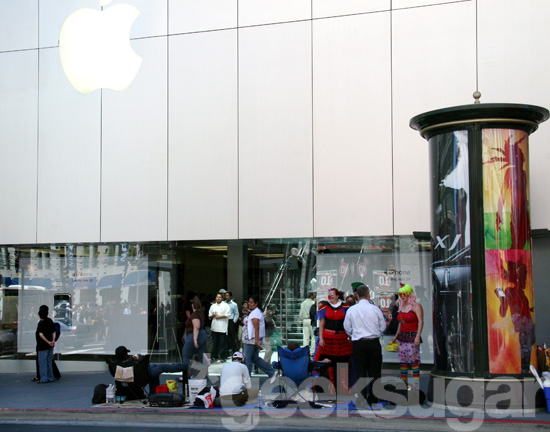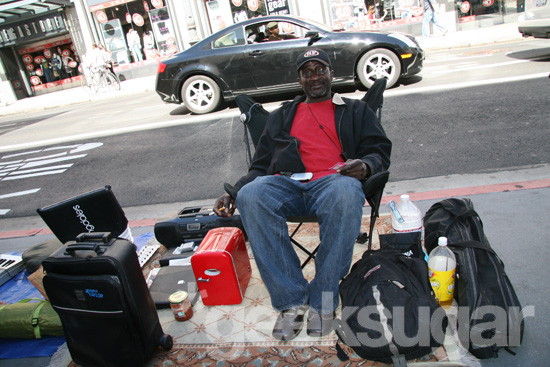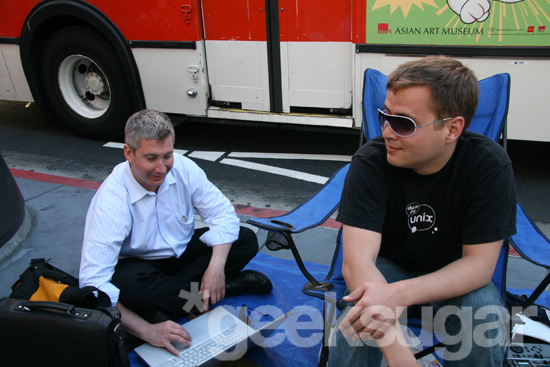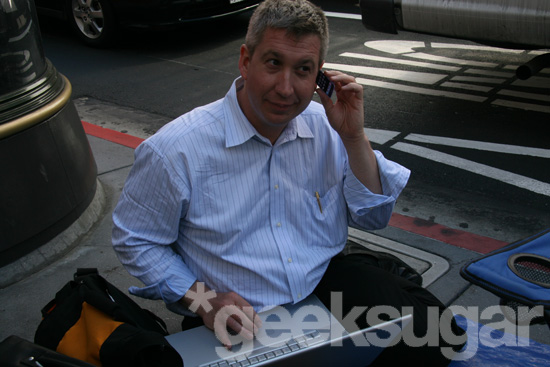 To check out additional pictures from the iPhone line in San Francisco, read more