Watch the State of the Union Address Live Online
Where to Watch the State of the Union Online
Today at 9 p.m. EST, the always high-tech White House will be broadcasting an "enhanced live-stream" of President Barack Obama's annual State of the Union address online and on the official White House mobile app for iOS and Android.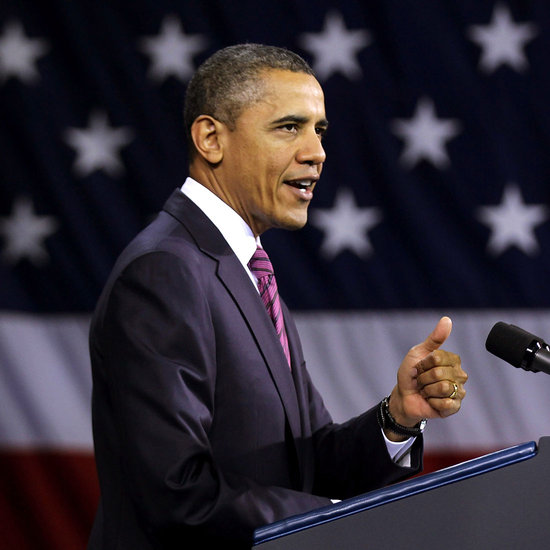 Alongside live footage of the president's address, the stream will feature graphics, data, and statistics relevant to the president's talking points. We'll be paying close attention to the numbers — as well as the first lady's box, where Apple will be represented again this year, but this time by CEO Tim Cook. Laurene Powell Jobs, the widow of iconic Apple founder Steve Jobs, sat by the first lady during last year's State of the Union address.
After the speech, a panel of policy experts and presidential advisers will answer questions submitted by Facebook, Google+, and Twitter via the hashtag #WHChat.
Tune into the live-stream at whitehouse.gov/sotu, and rewatch the enhanced presentation of the 2012 State of the Union after the break.