The season of music fetes is upon us! Whether you're traveling to Southern California for Coachella or gearing up for this Summer's Bonnaroo, make sure you're fully prepared for a multiday carouse. Protect your devices from the desert sun, get WiFi even in the middle of the Sahara tent, and carry your things in the most psychedelic kitty tote with this month's tech must haves.
Source: Getty [1]
Boostcase Hybrid Power Case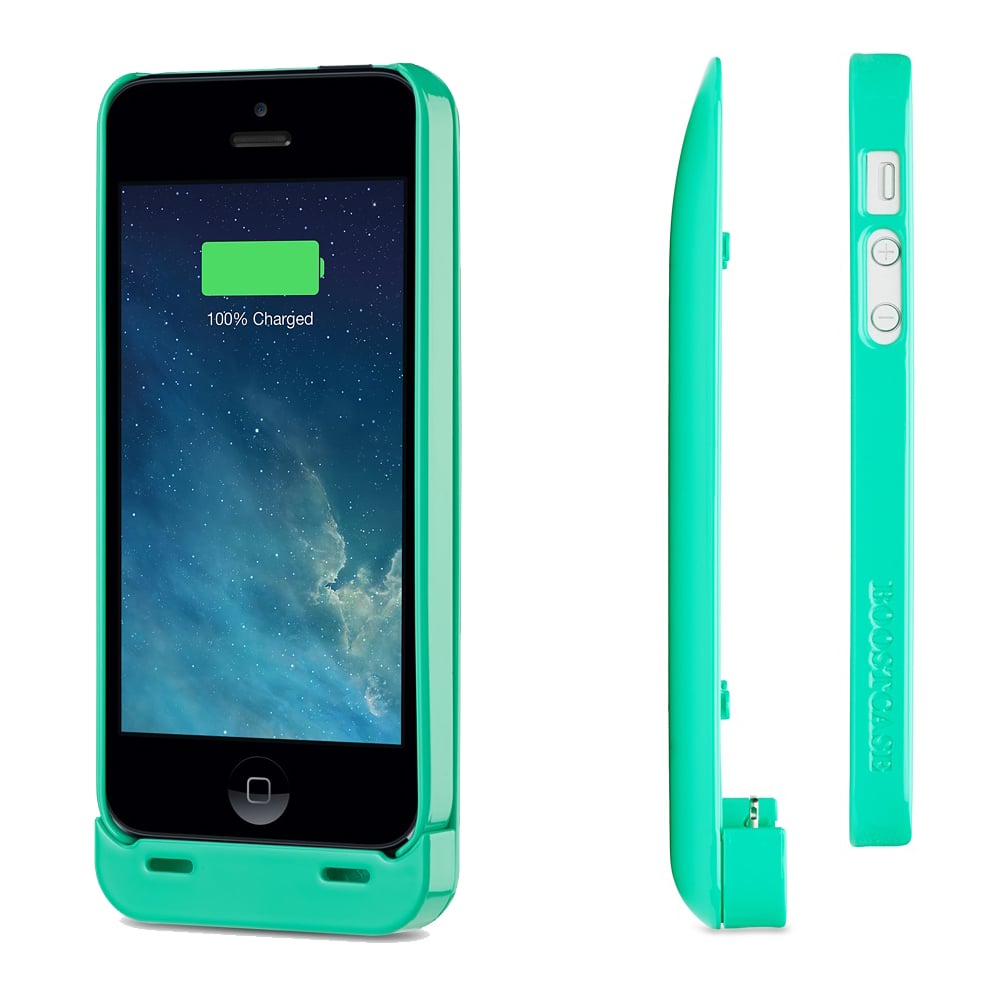 Because you'll be Instagramming up a storm all weekend, that iPhone is going to need an extra boost. There are a lot of battery cases on the market, but Boostcase's Hybrid Power accessory [2] ($100) offers more flexibility with a two-piece design. Once you're done charging, lose the bulk and detach the battery sleeve with one motion.
It holds six hours of extra talk time, 40 hours of music time, and 10 hours of video playback.
— Nicole Nguyen, assistant editor
Waterproof Belt Bag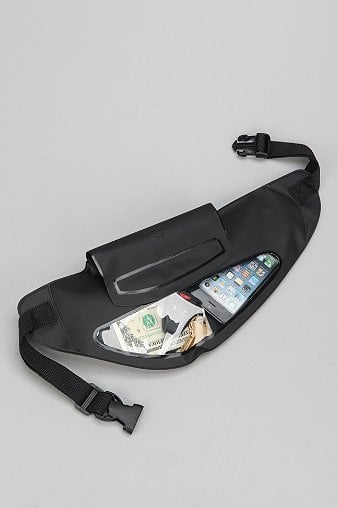 You laugh now, but when your precious phone falls out mid-crowd-surf and crashes to the dirt desert floor where it's then trampled by thousands of festivalgoers, you'll be wishing you had the Waterproof Belt Bag [3] ($32). It fits like an '80s fanny pack but has been upgraded with a plastic viewfinder. It's also completely waterproof, so feel free to dance away in that ambient electronica misting tent.
— NN
Space Kitteh Tote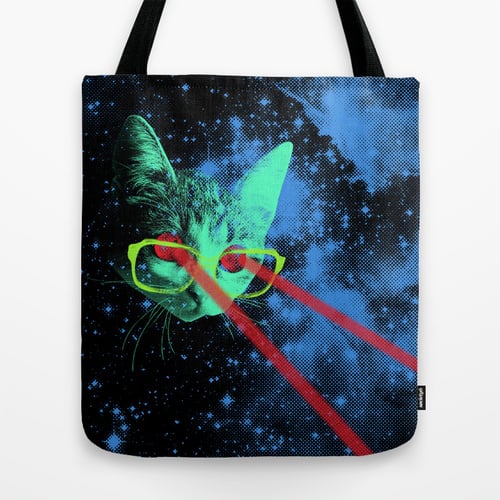 Obviously you need a spacious tote, whether you're camping on festival grounds or staying at a nearby hotel. This one [4] ($22) has everything you could ever ask for in a bag: spaciousness, cats, glasses, and outer space. Win, win, win, and win.
— Lisette Mejia, assistant editor
Monocle Speaker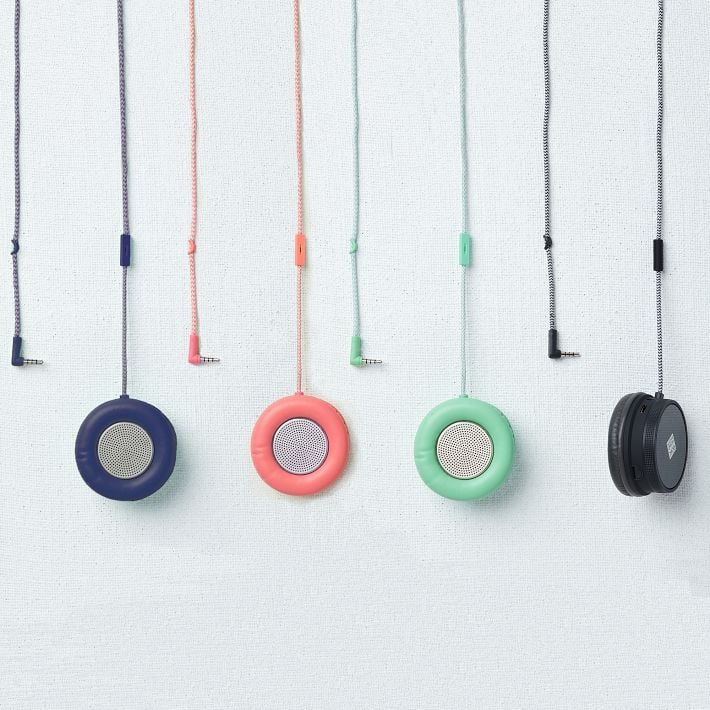 Sure, it might sound counterintuitive to bring a speaker to a concert. But for the road tips when you're listening to that festival playlist over and over and for those between-show moments, this sleek monocle speaker [5] ($49) will come in handy. Bonus: it's also a handset and speakerphone in one, so you'll get plenty of uses out of it.
— LM
Karma Hotspot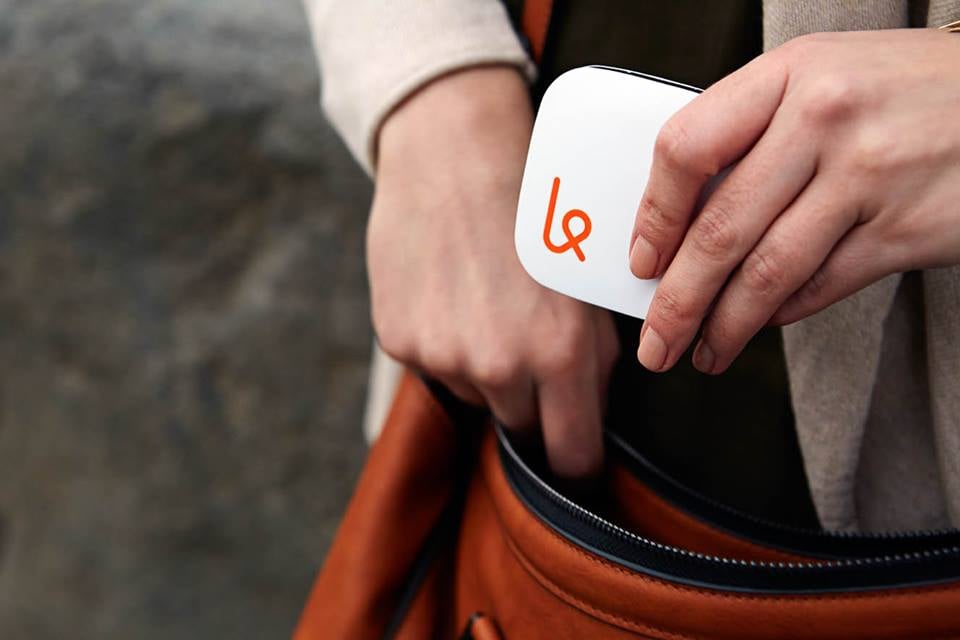 If the phrase "mobile data hotspot" sends chills up your spine when you go on vacation, the Karma hotspot [6] will be your best friend for getting online in even the most remote corners. The pay-as-you-go Karma first costs $99 for the WiFi hotspot, with a battery life of eight to 10 hours. Each gigabyte of data is $14 — period. No monthly sign-up lurking in the fine print, haunting your phone plan. So when cell coverage is down because of the 20,000 other people Instagramming their pictures, you'll actually be able to get online.
— Kelly Schwarze, associate editor
Source: Facebook user Karma [7]
The Autographer Smart Cam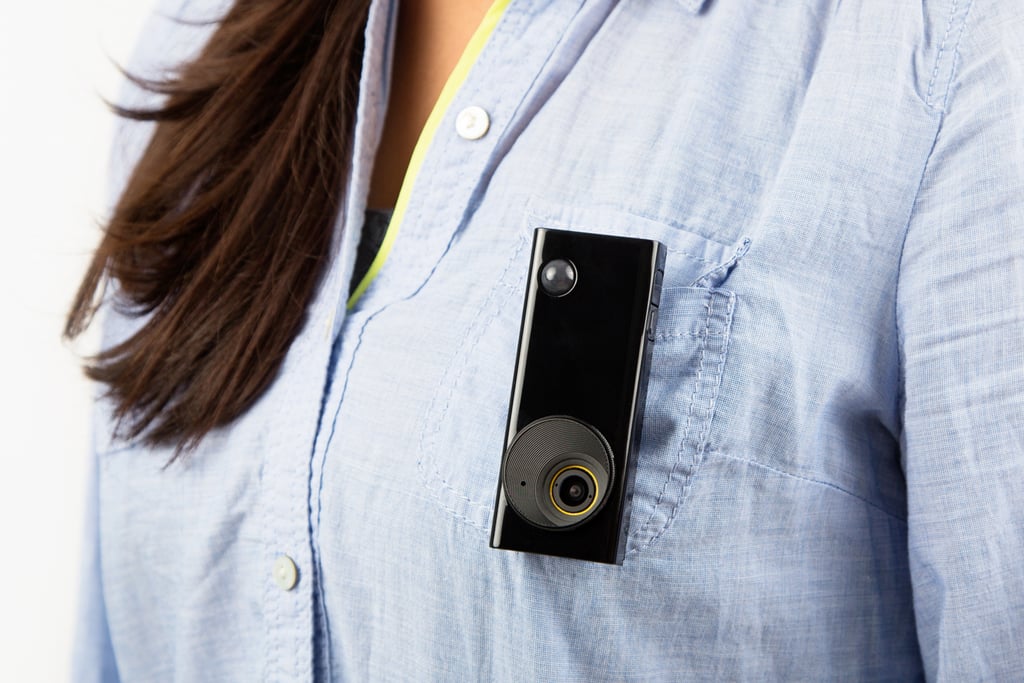 You will be running into some amazing people and sights while on the festival circuit this year, and pulling out your phone or camera to capture them all just won't do anymore. The Autographer life-logging smart cam [8] ($400) spontaneously takes photos based on a capture rate of low, medium, high — taking somewhere between 50 and 200 pictures an hour while you're wearing it. Images can be seamlessly uploaded to iPhones via Bluetooth.
— KS