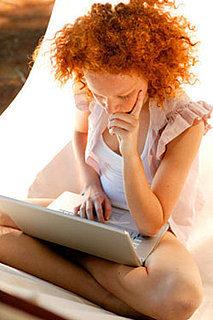 In a decision announced earlier today, a Federal Court of Appeals says
the FCC cannot require net neutrality
. The decision referred specifically to a case against cable provider Comcast, who was accused of slowing down access to certain sites. In 2008, the FCC issued "net neutrality" rules, meaning all Internet content must be treated equally by network providers. Now, this ruling against neutrality means this is not the case — and that network providers
can
treat some sites differently than others.
While this decision will curb some illegal file-sharing (this is why the case was brought to court in the first place), it has far-reaching implications. To hear how this ruling could affect you (and your cable bill!), read more.
Providers can now legally limit access to certain sites, including those like YouTube and Hulu, that could pose a threat to their cable business. It also gives providers the authority to charge heavy users more than other subscribers. The decision is seen as a blow to many web content producers including Google and Microsoft, who have expressed concern over the ruling. Plus, it's a blow to the government's plan to take broadband coverage nationwide. I predict much more conversation and probably some government intervention into the realm of net neutrality very soon.