What Is Your Source For Online News?
Where Are You Most Likely to Get Your News Online?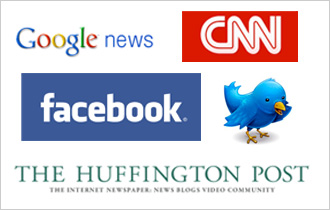 Though it was nearly a year ago, hearing anything about Michael Jackson's death makes me think about the claim that many tech-savvy people get their news from Twitter — or at least learn about breaking news from there. But I can't think of too many news stories that I first spotted on Twitter since then. While it's true that Twitter streams are a good way to share information fast, new research suggests people are not getting news from Twitter after all. According to the report, young people are more likely to get their news from Google News or Facebook. Could it have anything to do with constant silly or non-newsworthy trending topics like #justinbieber?

It's only a matter of time until new research claims new top online sources for news, so I'm curious where you prefer to find news online.