Where Does Ed Swiderski Work?
Ed From The Bachelorette Works at Which Tech Company?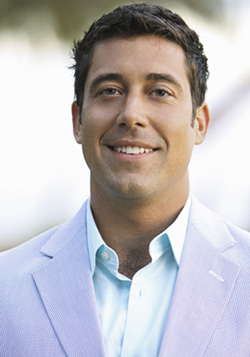 Now that The Bachelorette's Jillian Harris has picked her prince, we can't help but ask — who is Ed Swiderski?!

Aside from knowing he's from Chicago, we also know that he is seriously committed to his job. The guy walked away from the show halfway through after receiving pressure from his boss. Upon his return (and especially now since he'll be walking down the aisle with Jillian) I had to find out if he was: a. still employed and b. what this big important job was.

Well I've got the answers, and it turns out the cute Chicagoan works for a well known tech company. Can you guess which one it is?

Photo copyright 2009 ABC, Inc.