Which Google Chrome App Is Most Popular?
Which Chrome App Is Most Popular So Far?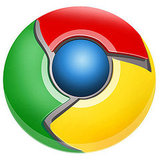 Last week, Google's Cr-48 computers running the new Chrome OS arrived in the hands of 46,000 beta testers, including us! The OS is completely web-based and invites users to download apps from the new Chrome Web Store.

Can you guess which app soared to number one status in the few days the devices have become available?