Which OS Did Better in Q1 2010?
Which Mobile OS Did Better in Q1 2010, Apple or Android?
Sales figures from the first quarter of 2010 are out, and one research firm has released its findings on which operating systems are the most popular. So far in 2010, RIM's BlackBerry OS has the lead, with a 36 percent share in the smartphone market. But can you guess which phone's OS took the number two spot?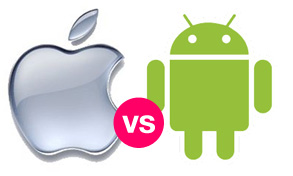 Despite all of the fuss over the leaked iPhone prototype, Apple has had record quarter after record quarter lately — and now with a new OS on the way, a new phone in the very near future, and maybe even a deal with Verizon, Apple has been keeping itself squarely in the public eye. On the other hand, the Android OS has been increasing in popularity; late last year we saw the debut of popular devices like the Nexus One and the Motorola Droid, this year brought us the HTC Droid Incredible — and many more. Which do you think did better in Q1 — Apple or Android?