Winner of the BlackBerry Bold 9000 Giveaway on GeekSugar and Twitter
The Winner of the White BlackBerry Bold 9000 Is . . .
Like us on Facebook
Thanks to all of you who entered our BlackBerry Bold 9000 giveaway on Twitter! Although your tweets and messages were highly entertaining, there could be only one winner. So without further ado, congrats go out to @knescobar for taking home the prize! Enjoy your shiny new BlackBerry Bold 9000 . . . I know I did!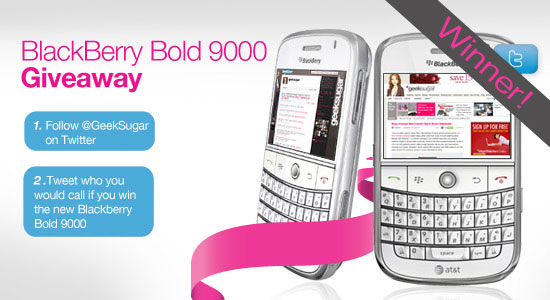 Stay tuned for more giveaways and prizes coming up!