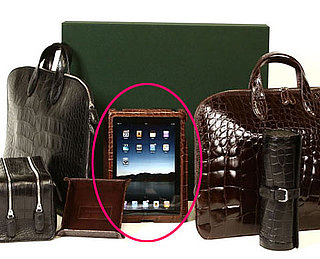 Luxury men's outfitter David August has released a line of accessories that includes the world's most expensive iPad case. While there are plenty of
pricey gadget accessories
[1] to go around (including this
overpriced Prada number
[2]), this one takes the cake for over-the-top accessories.
The case is made from "the world's finest alligator skin" and is hand cut and sewn by Italian artisans. The full accessory set of five pieces costs $37,800, and each piece is available in a range of colors, in glazed or matte finish, and completely customizable.
Can you guess how much the iPad case costs?
Just How Much Does the World's Most Expensive iPad Case Cost?
How expensive is the world's most expensive iPad case?