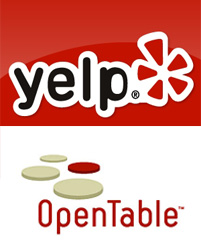 If you're looking for a place to eat,
Yelp
is a great service, offering reviews, photos, recommendations, and even useful
apps
for checking out places on the go. Now, you can also
make reservations straight from the site
through a new partnership with reservations site OpenTable.
While users must have an account with Yelp (and be logged into it) to access the pop-up, you do not need to have an OpenTable account to make a reservation. Just use the site as you normally would to select the date, time, and size of your party, and click to reserve.