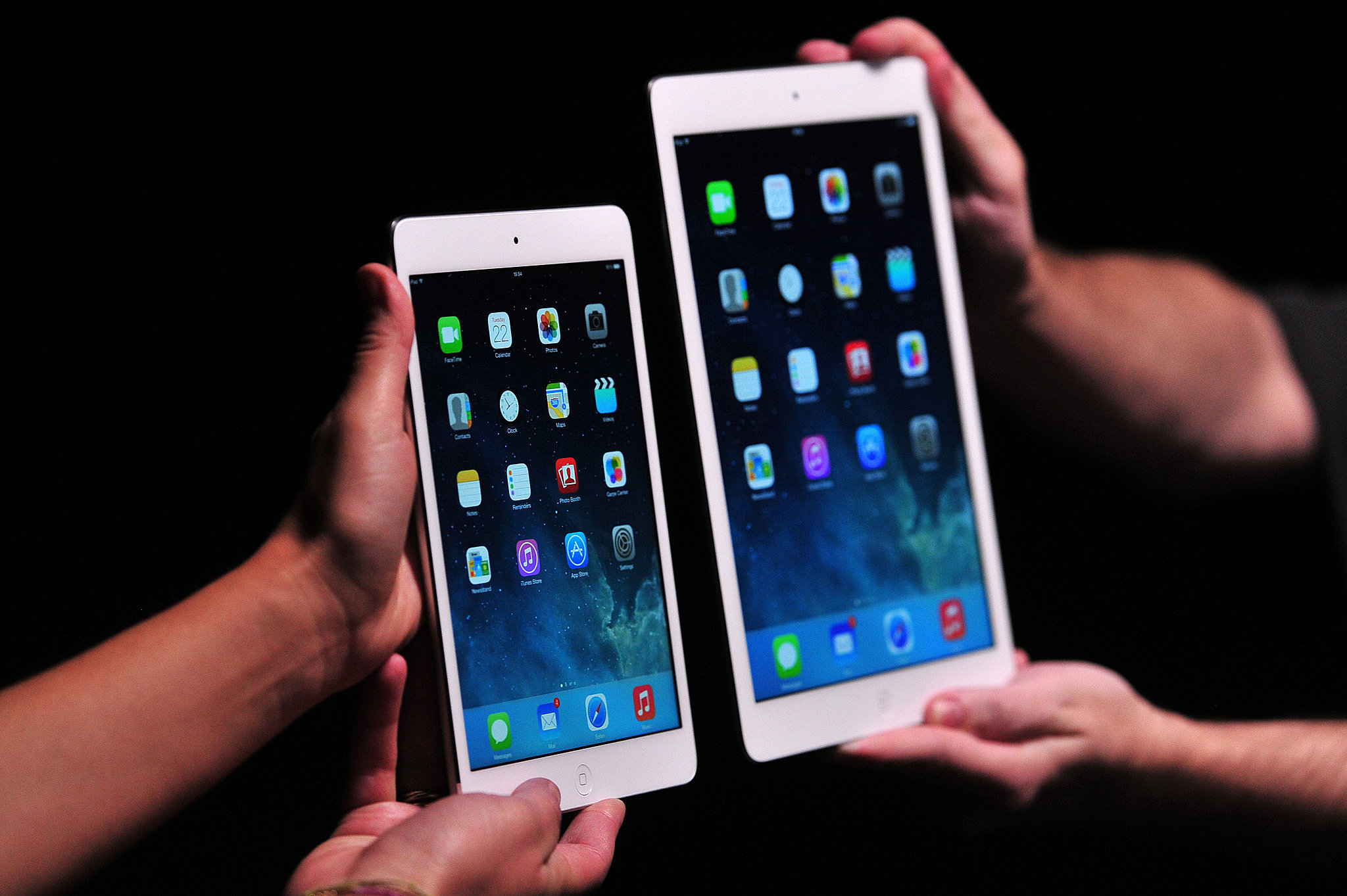 Tablets aren't selling very well [1], so Apple is trying to spice up its lineup with the biggest iPad it has ever offered. Bloomberg reported that a giant 12.9-inch iPad slated for early 2015 [2] is on its way. Last Fall, Apple downsized the line by revealing the iPad Mini [3], so perhaps it's time for the tech company to move in the opposite direction.
To put that into perspective, 12.9 inches (diagonally) would make the new iPad even larger than the smallest MacBook Air display (11 inches). It would also mean a three-inch increase from the iPad Air, which stands at 9.7 inches.
Why buy an iPad with a giant screen when you could just get a laptop? Microsoft has been positioning its Surface [4] tablet as a laptop replacement, while Apple is positioning its iPad as a device that works away from your desk and in the field [5]. Perhaps the larger iPads will be geared toward schools or corporations? One thing we do know is to expect a new tablet from Apple in the coming months.