Is This iPad Typewriter Real or Fake?
Is This USB iPad Typewriter For Sale or Just a Concept?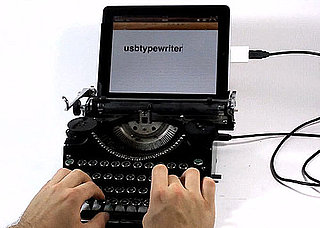 Love your iPad but still nostalgic for the clack-clack-clack of classic typewriter keys? Check out the USB Typewriter, an actual typewriter that is transformed into a keyboard for your iPad. By adding a USB connection and using Apple's camera connection kit, you can use a vintage typewriter to type directly onto your iPad.

Awesome vintage geek concept, but is it actually for sale?