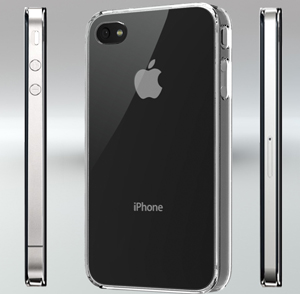 We've seen a number of
iPhone 4 cases
hit the market already, but none of them "claim" to improve reception . . . until now. The
IvySkin iPhone 4 Reception Case
is billed as providing a "clear signal" as well as "fewer dropped calls, wider coverage areas, and faster downloads." Sounds great, especially with the
ongoing reception issues
of the new iPhone, but that's not all — IvySkin claims it's also the "world's thinnest polycarbonate case," coming in at .8mm around the sides of the phone and .6mm thick in the back.
While Apple admitted that a case will help to improve reception in situations where the user's hand covers the phone's antenna, the fact is, any case will do the same. The IvySkin may not be the best for actually protecting the phone from falls since it has such a tight fit, but the company is offering everyone who purchases the $15 case a $15 store credit toward the SmartCase for iPhone 4, which hits stores in August.
What do you think — is this brilliant marketing or just a ploy to get its cases out the door?