Now that Apple has a solution to the so-called Antennagate problem, other companies are following suit and offering some extra protection between your fingers and the iPhone 4's body. For example, BodyGuardz has just updated its line of scratch-proof films to completely cover the iPhone 4 to prevent dropped calls and reception issues from coming into contact with the antenna.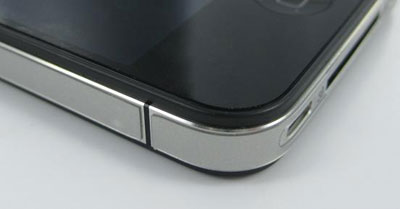 The BodyGuardz
Full Body Protectors
($25) give your iPhone 4 an allover layer of film without adding bulk — as you can see from this pic, it's nearly invisible! It goes without saying that BodyGuardz films won't protect your new handset from breakage if you drop-kick it to the curb, but it will prevent minor scratches and scrapes from daily usage. Of course, you'll have to order the BodyGuardz films direct from the company online, as protective shields are still
banned from appearing in Apple stores
.