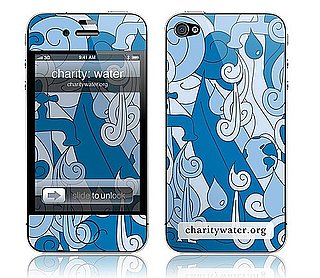 If you're looking for a unique way to decorate your tech,
GelaSkins
is the way to go. With hundreds of fun and funky designs, there's a skin for just about any piece of tech you own, from a Kindle to an iPad, iPhones, BlackBerrys, even the
Motorola
Droid series. Now they've partnered with Charity: Water for a
special line of skins
.
Charity: Water is an organization dedicated to providing clean drinking water to developing countries where it isn't readily available. Designs range from a blue doodle to a design made up of the yellow water jugs the organization uses to bring water to those in need, to stunning photography from areas of the world it was able to help. One-hundred percent of the net proceeds from each skin will go directly to the cause.