video: "great couple" mentioned by their friend lee macdougall interview about kristen stewart and robert pattinson
video: "great couple" mentioned by their friend lee macdougall interview about kristen stewart and robert pattinson
Feb 2011 Nina interviews Lee MacDougall in London. I only posted part 2 of the interview. Since, this is where Robsten is mentioned. To see part 1 click on link: thebedfordperformers
Lee is a friend of Robsten, but is moreso Rob's friend. Starting at 4:05 is where Lee starts to talk about Robsten and Twilight until about 6:30. He is an amazing writer/singer, you can hear two of his songs in this video. If you want to check out more of Lee's music go to his youtube profile: mrleemacdougall
Sneak peek of interview:
Nina asks, "Do you mind that fans use your song (falling in love for the last time) to represent Robert and Kristen?"
Lee responds, "I don't mind at all because that's what music is about when you hear a song on the radio, you put it to your life or your partner or boyfriend or girlfriend and it means something to you, it becomes your song. The artist gives the songs away and people put their own interpertation. I don't mind, it's really good, its really sweet. You know they are a great couple. So, I'm really pleased that my song goes with their relationship. Also, Lee mentions he is Team Edward and about Robsten being good actors. See the interview video above.
here's a pic of lee and i cropped original picture of robsten: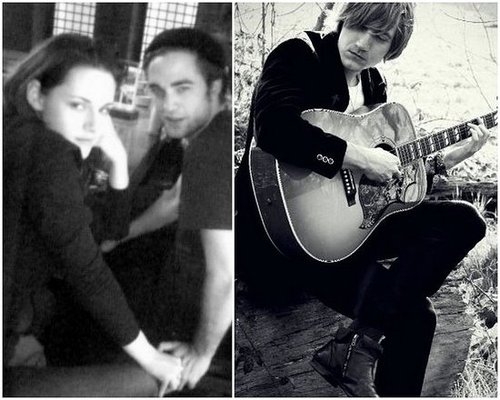 original fan picture via lovingrob.wordpress.com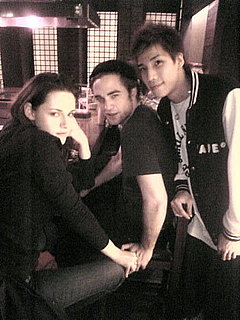 via TheLeeMacDougallExperience via Robstenation via iheartsugar