Source: Getty [1]
Maybe it's his modeling roots or his techie smarts or his hot Hollywood roles, but whatever it is, Ashton Kutcher [2] is one crushable heartthrob. To celebrate the news that Ashton and Mila welcomed a baby girl [3] recently, we're looking back on the roller coaster of loving Ashton — who's now officially a hot dad. He first captured fans' attention as That '70s Show's quirky Kelso, he got silly with Dude, Where's My Car?, and we found ourselves swooning again and again thanks to A Lot Like Love, No Strings Attached, and his many handsome red carpet appearances. Take a look at the sweet, shirtless [4], and silly moments that make up more than 15 years of Ashton Kutcher fandom.
A lightbulb went off when you first saw Kelso.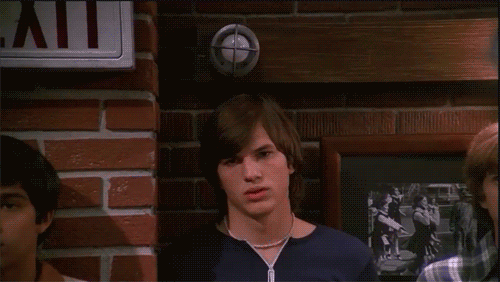 You thought, "This weirdo might just be the love of my life."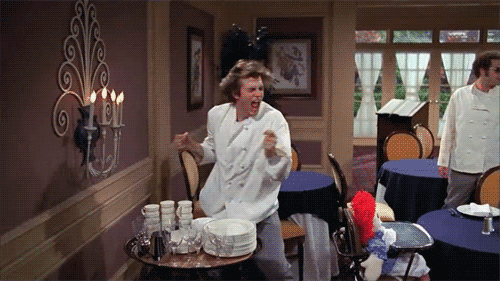 And when Ashton wore a cowboy hat for Halloween, you were into it.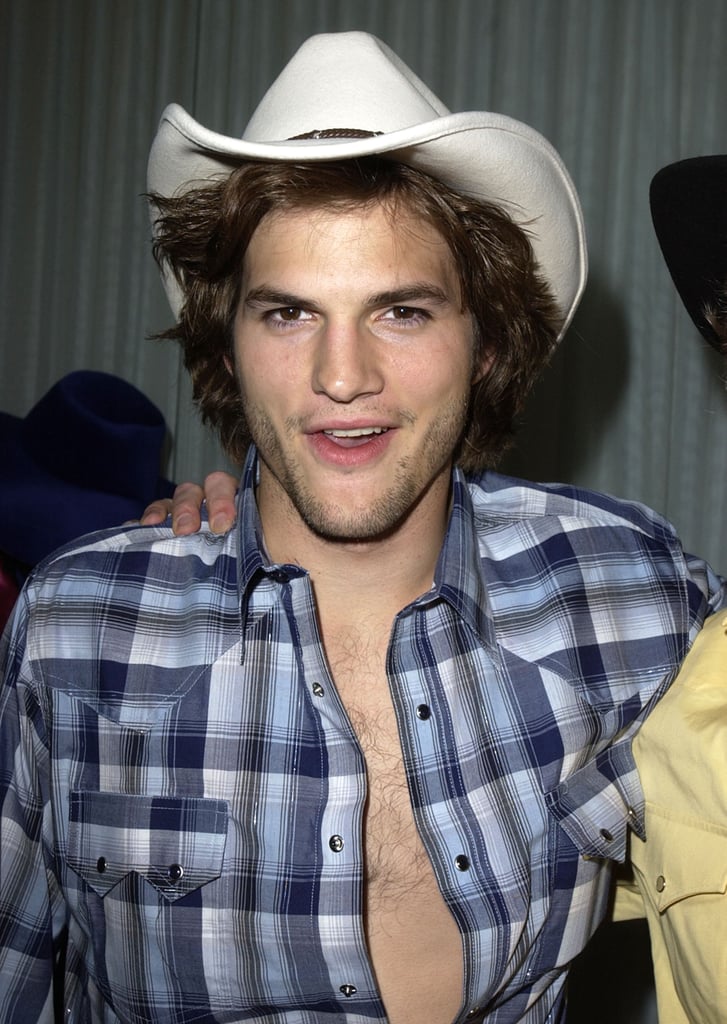 You knew you shouldn't be attracted to his Dude, Where's My Car? character.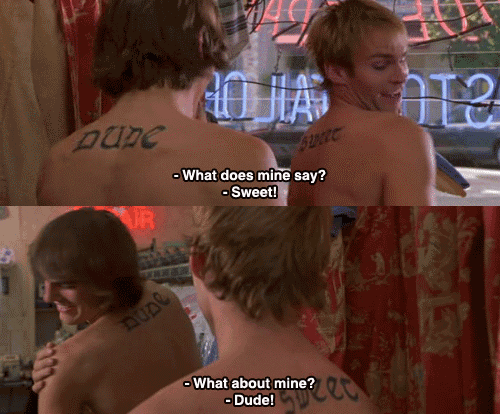 But really, you couldn't help it.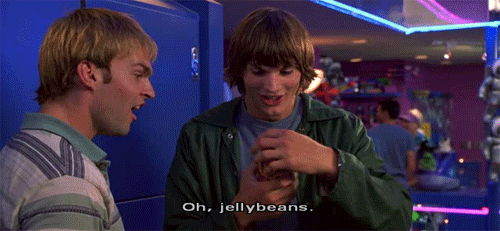 Plus, Kelso was just so sweet and cuddly.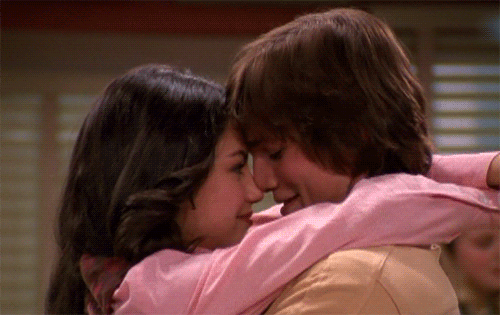 Sure, he was sort of dumb.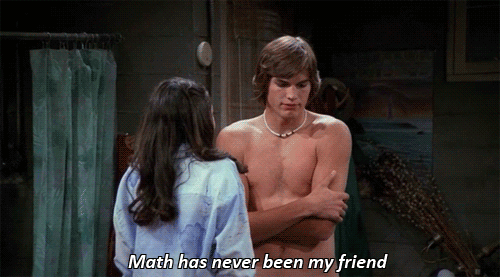 But he was silly and charming.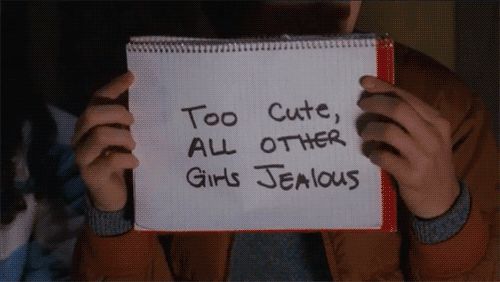 And, most of all, he was beautiful.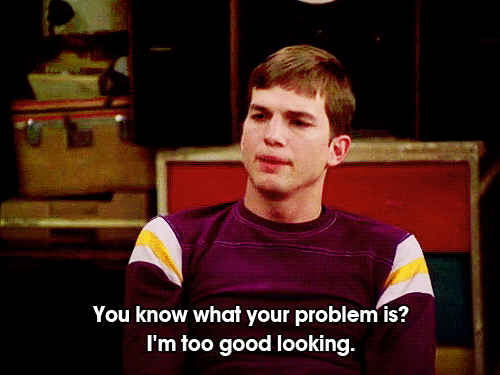 It may have just been a crush.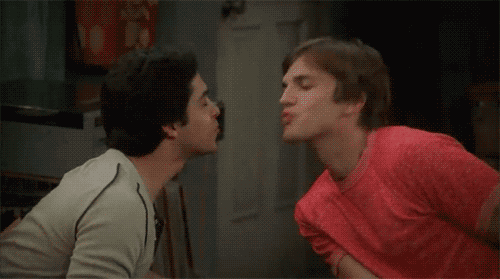 But it felt like you were deliriously in love.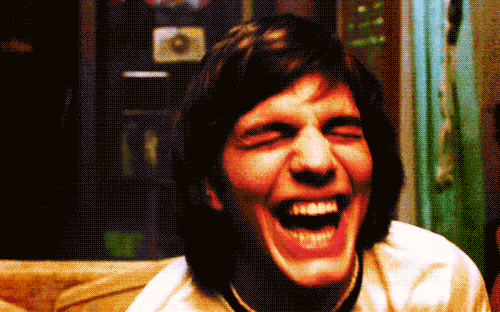 Ashton drove his way right into your heart.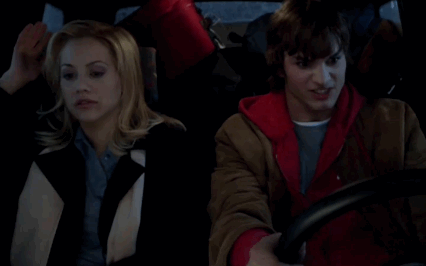 He was totally arrogant in Cheaper by the Dozen.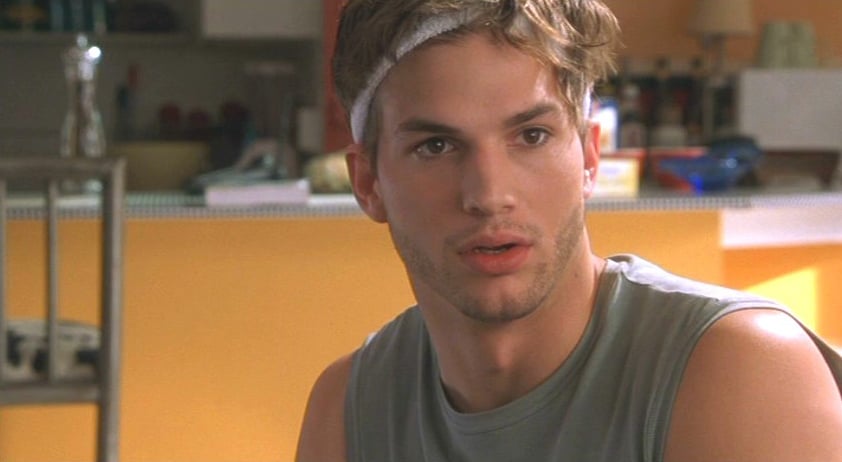 But could you blame him? Just look at that smile.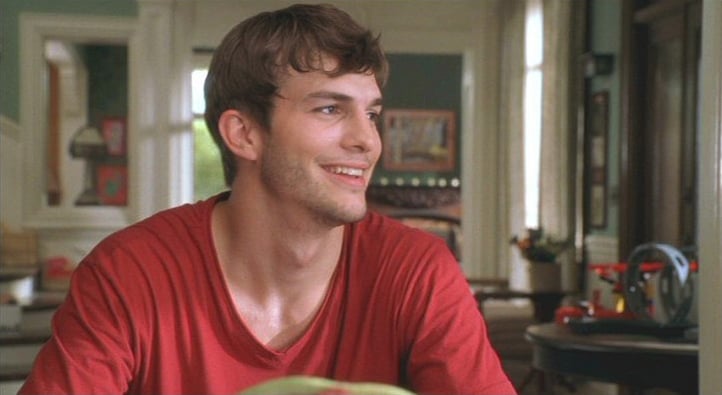 And. Those. Abs.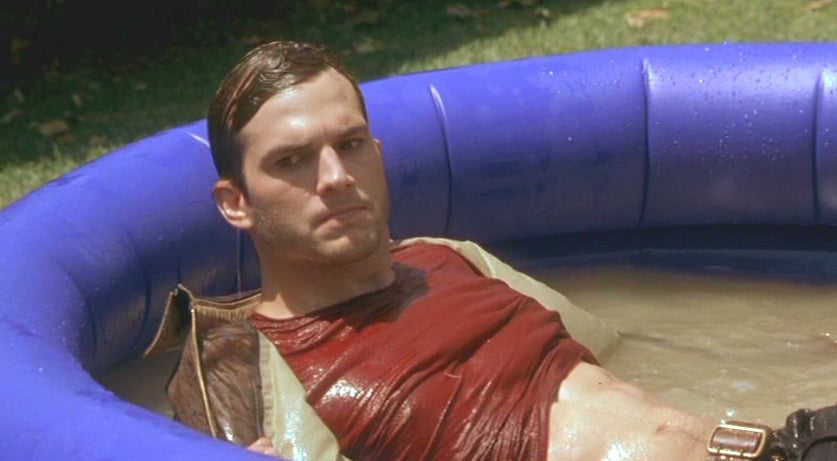 You dreamed of him coming to your house and punking you.
Source: MTV [5]
Then this real-life mustache happened, and you were like, "Hm."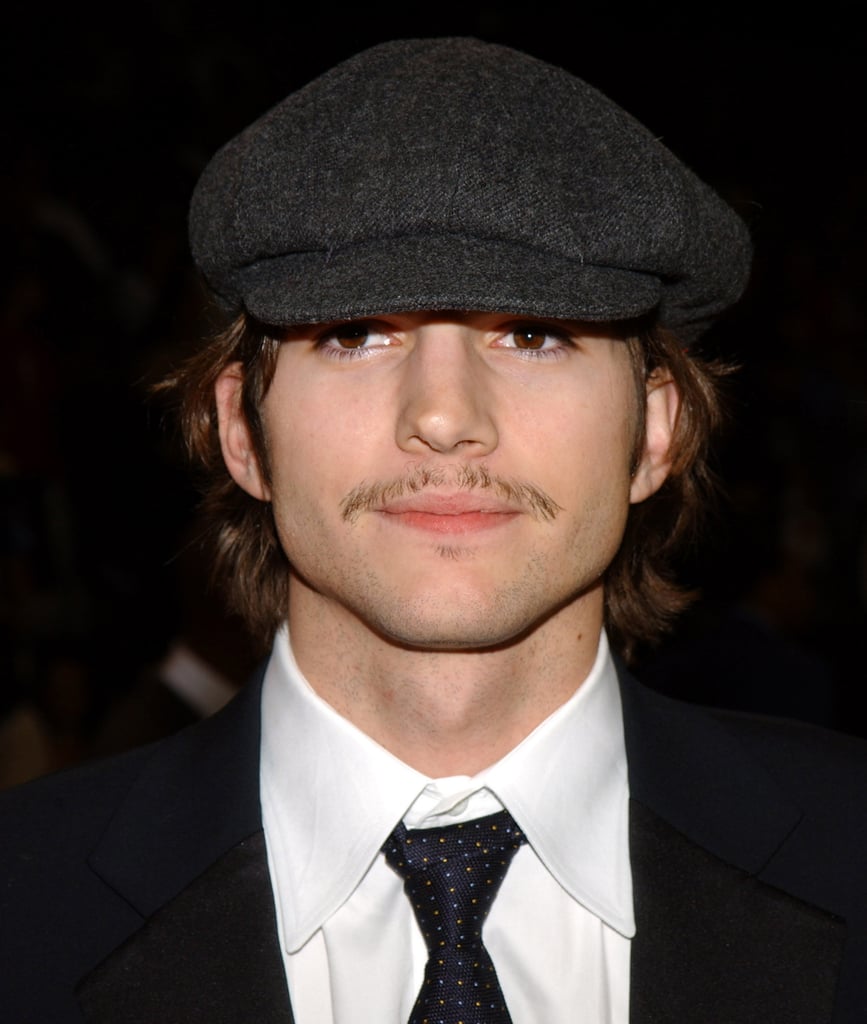 Until you were like, "Oh, right."
You saw The Butterfly Effect even though you hate creepy movies.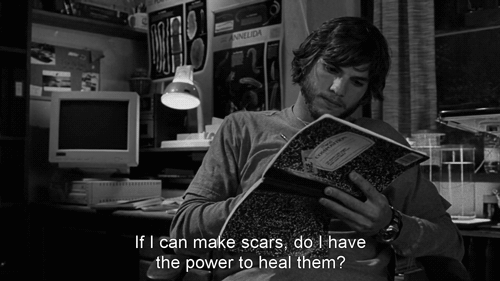 Then you saw A Lot Like Love, and it changed your life forever.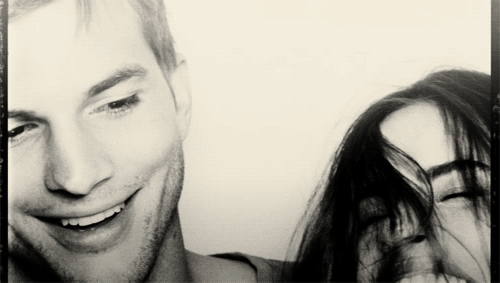 You were smitten.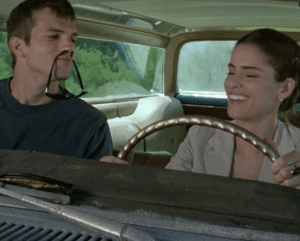 You wanted to joke around with him on a road trip.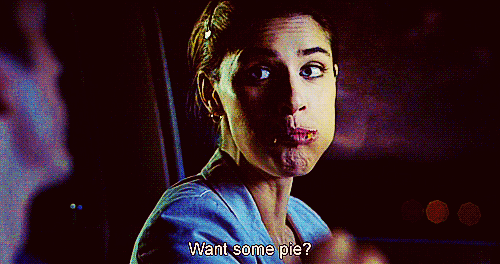 And you thought Ashton might seriously be your soul mate.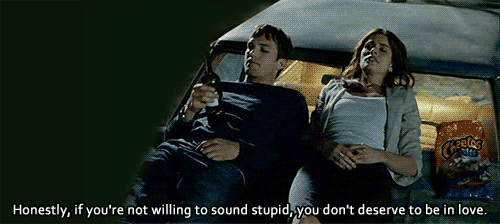 Because, well, OKAY.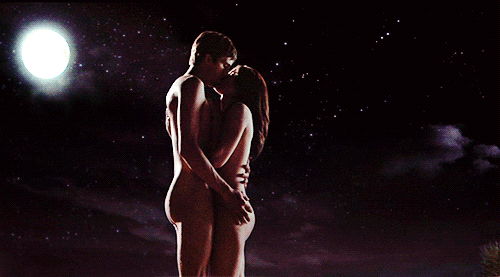 He went on TRL, and you realized short-sleeved button-downs could be sexy.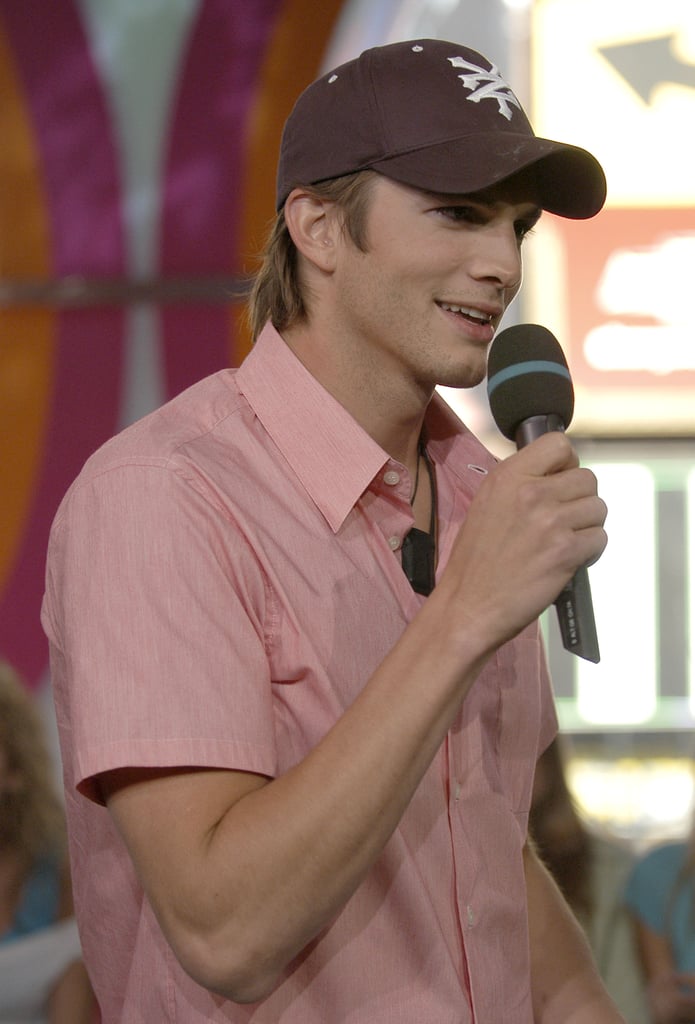 There was this half smirk that made you weak in the knees.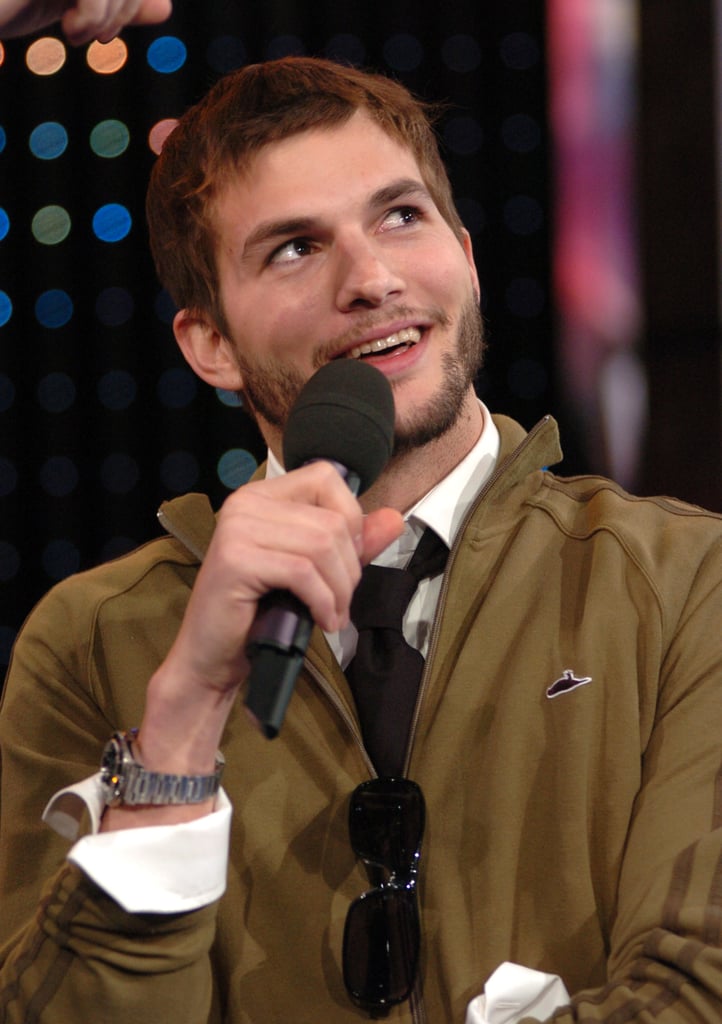 But wait. This headband . . .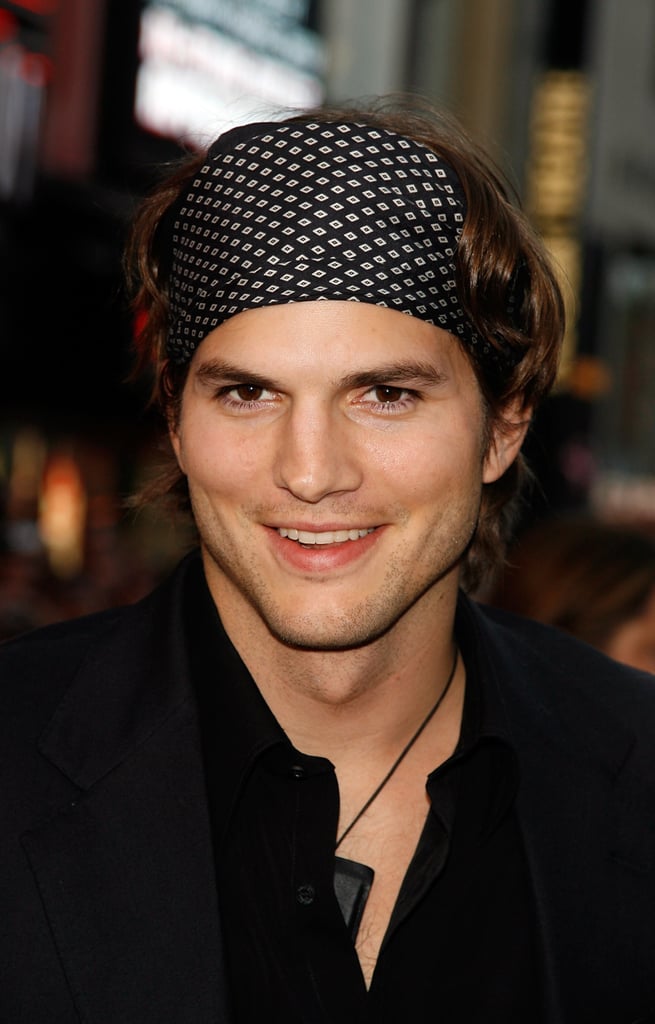 Oh, whatever. That smolder!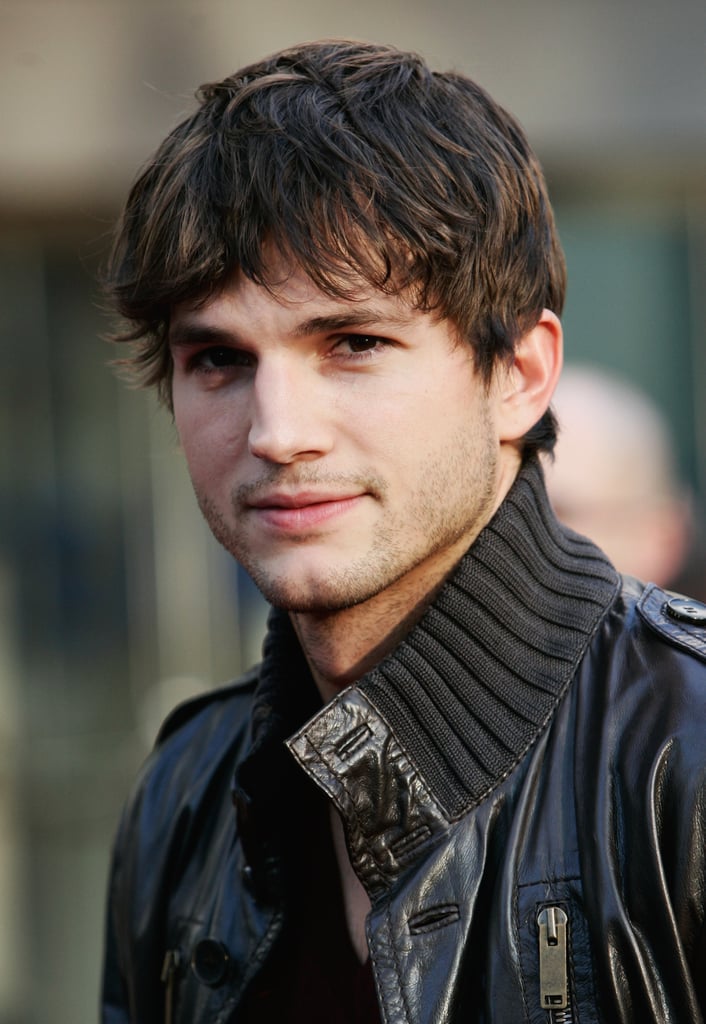 Ashton's suited-up look made you swoon.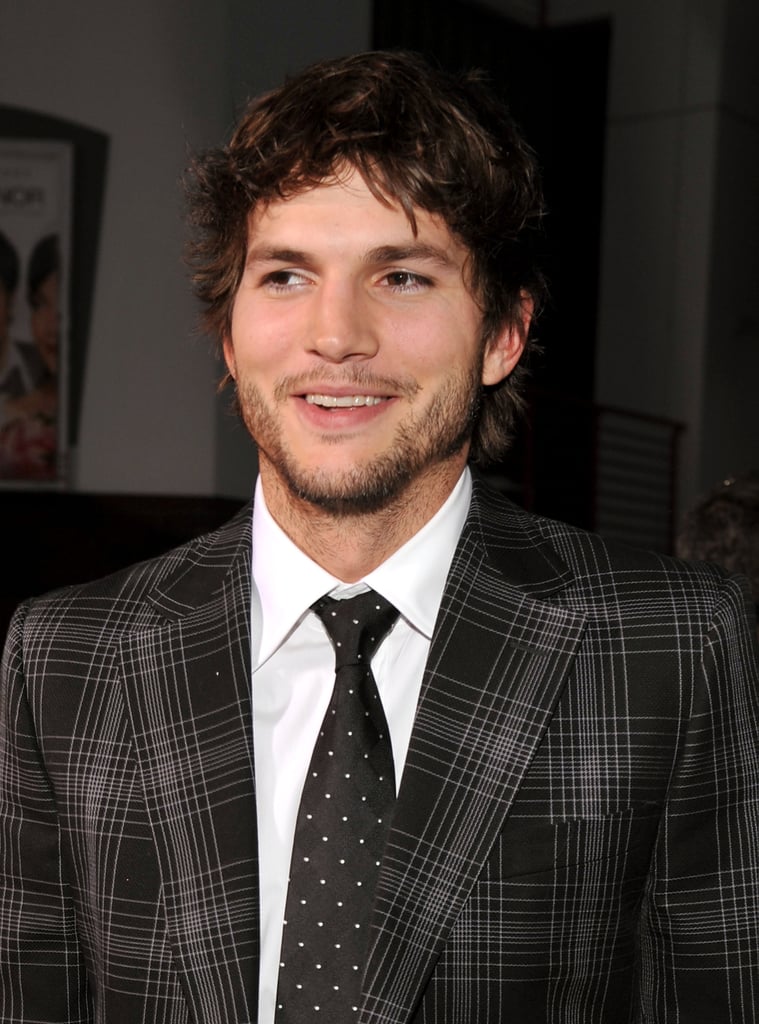 Long hair, short hair — everything worked.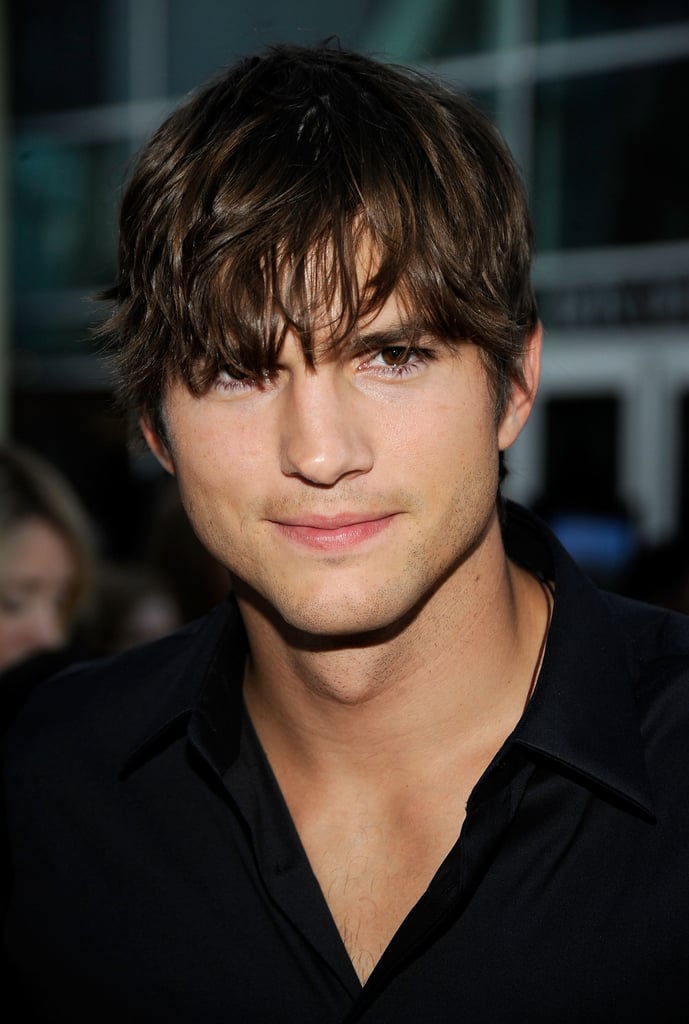 He looked so good in Spread you thought you might pass out.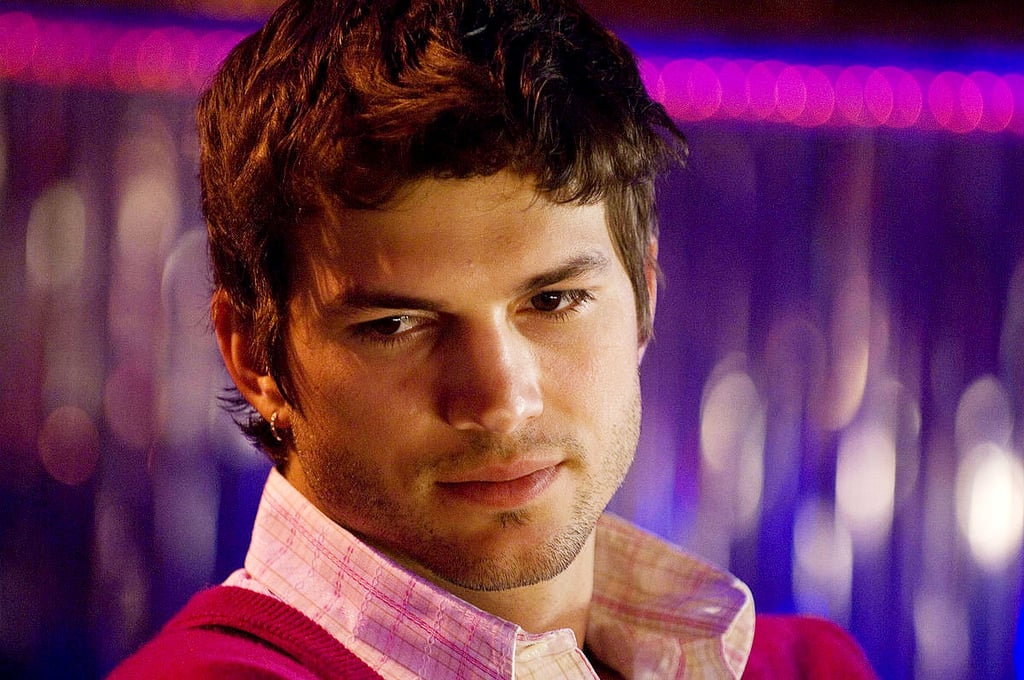 Source: Anchor Bay Films [6]
Because there was this moment.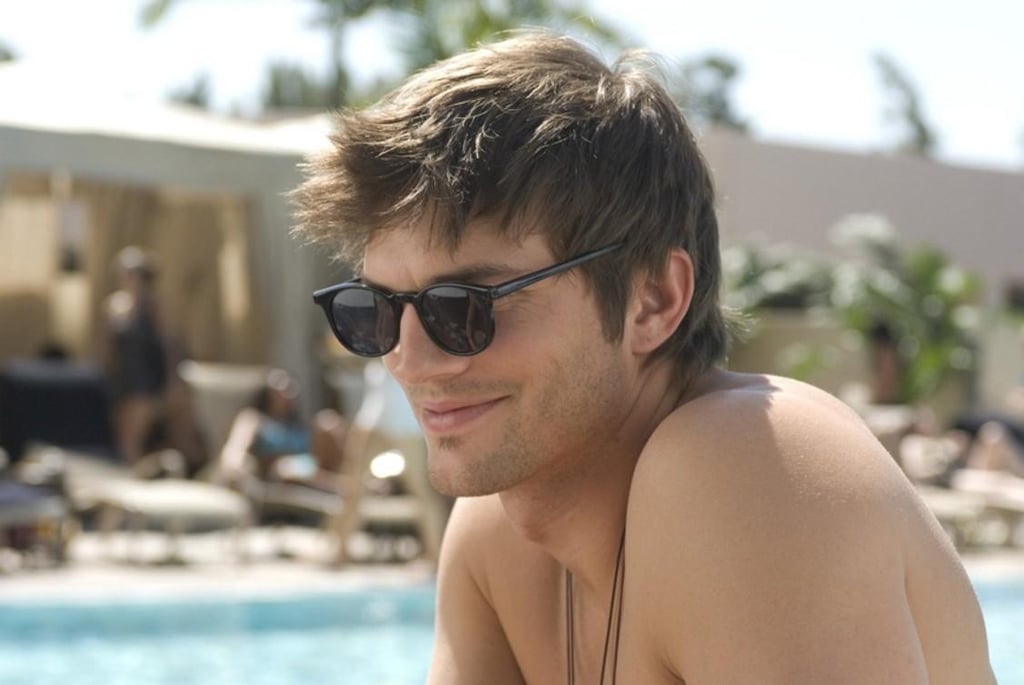 Source: Anchor Bay Films [7]
And also this.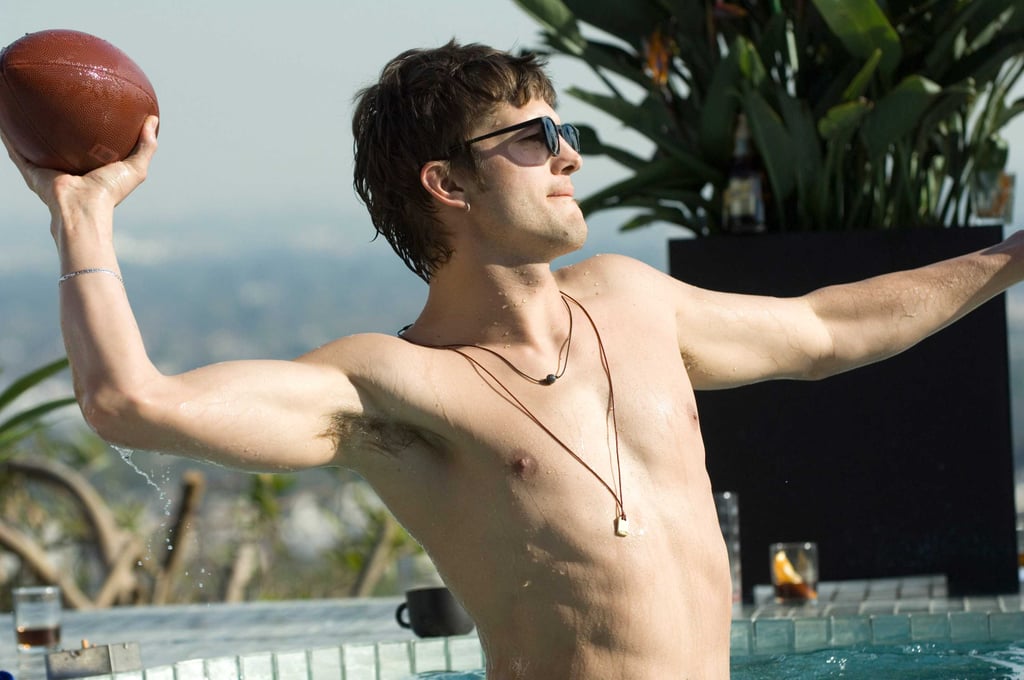 Source: Anchor Bay Films [8]
Meanwhile, the guy could rock a bow tie.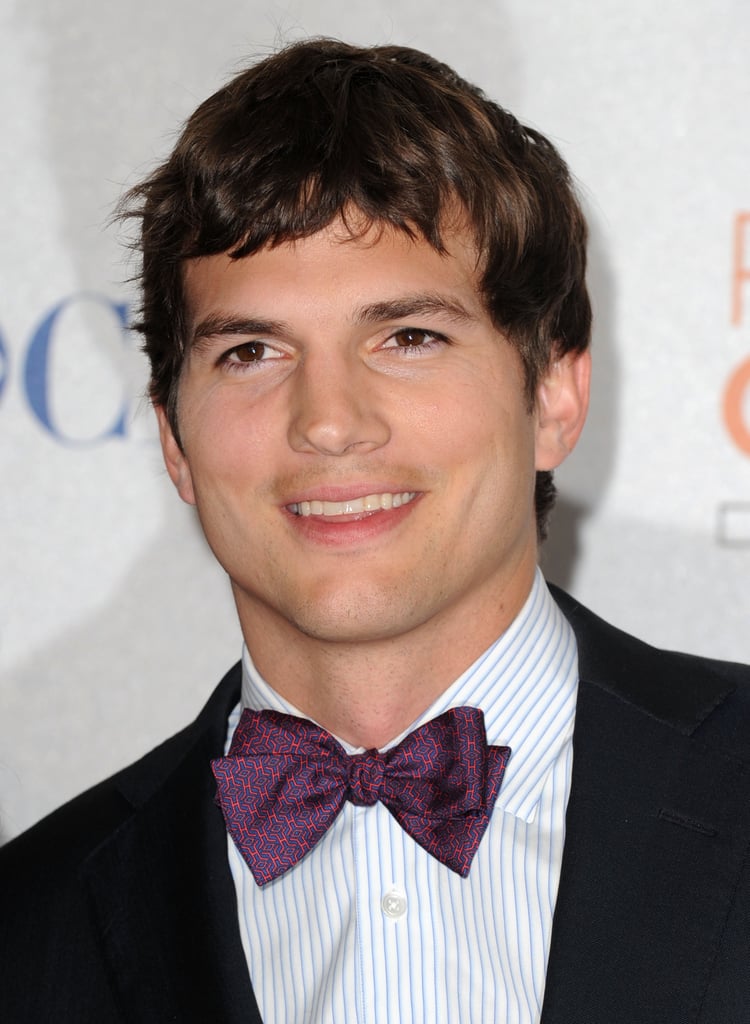 And he knew just how to smolder on the red carpet.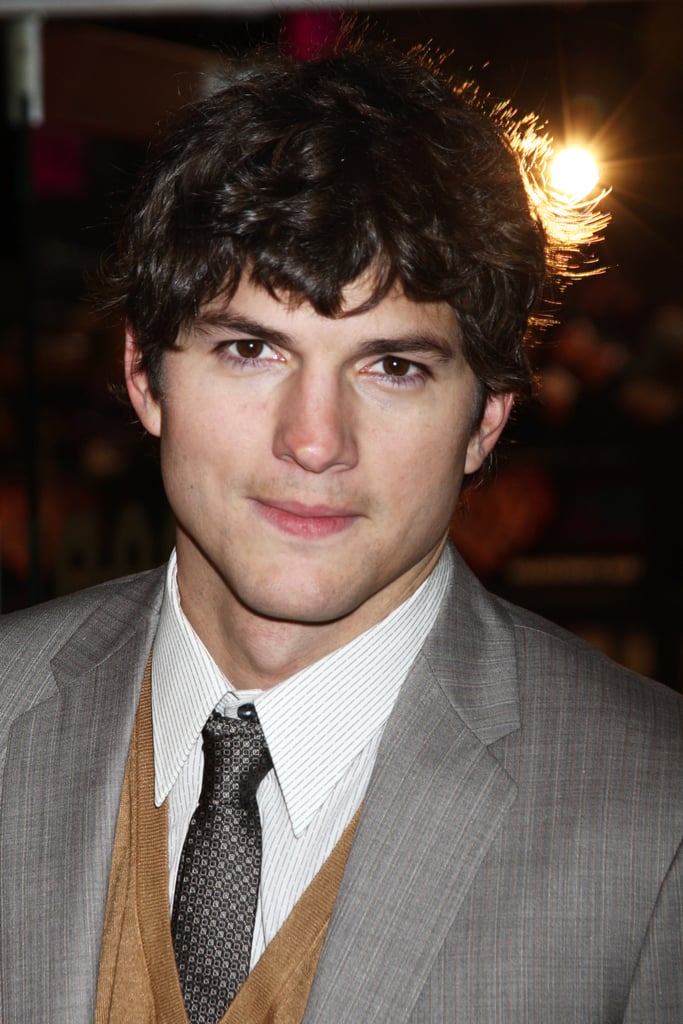 Exhibit B.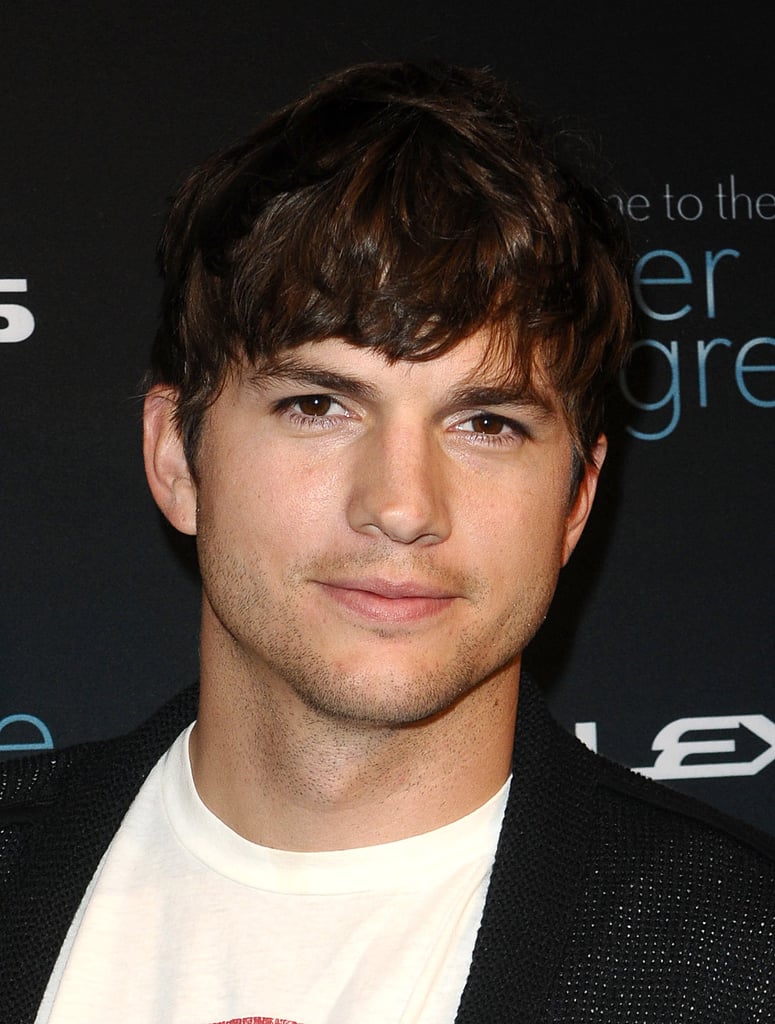 Cheesy movie or not, you pictured him bringing you flowers on Valentine's Day.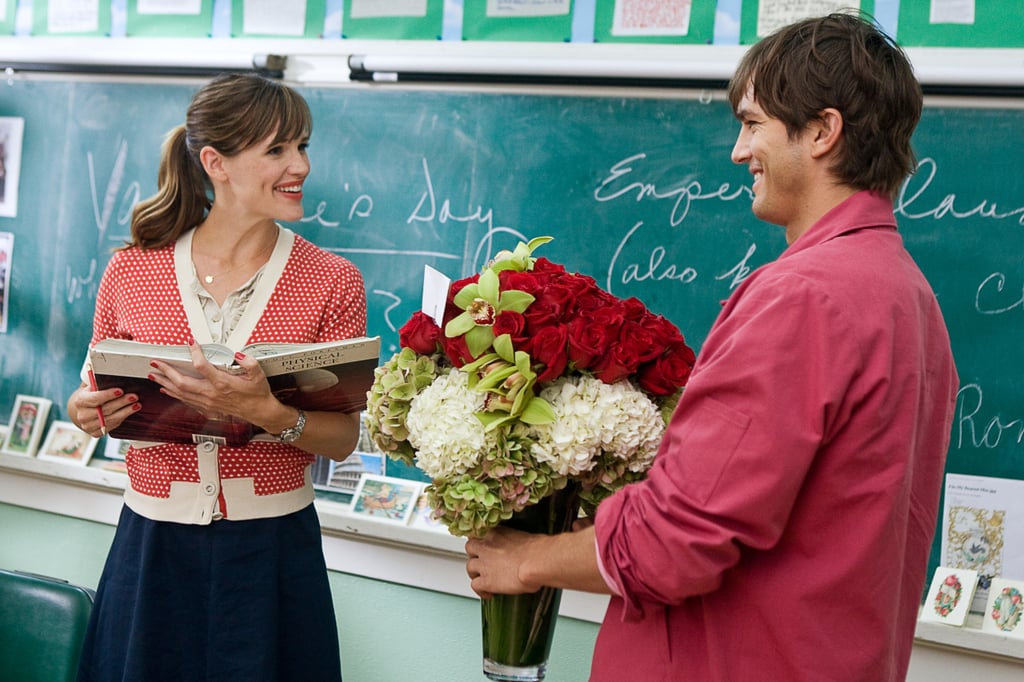 Somehow, Ashton rocked a pink hat like no one else.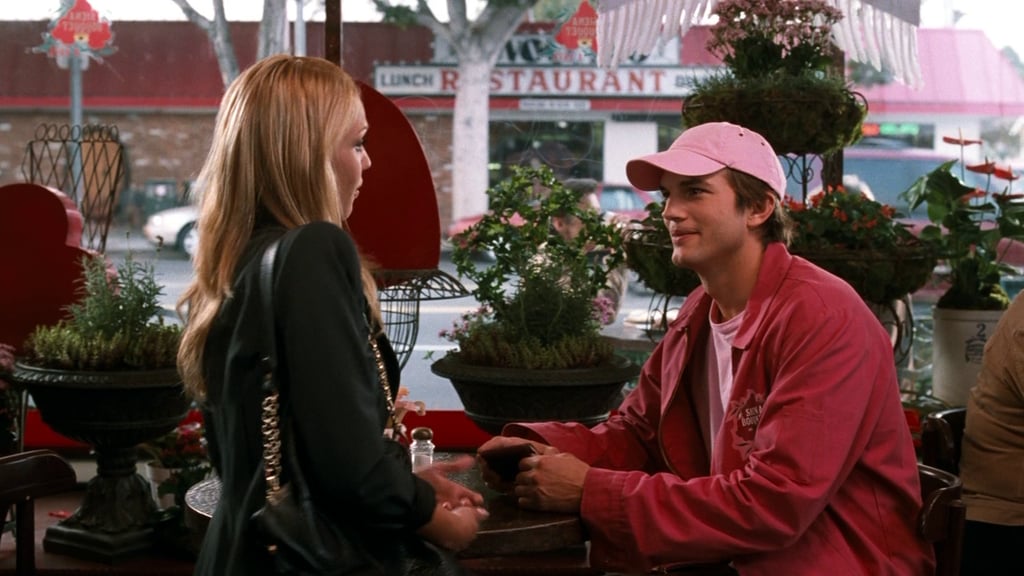 And when you saw the movie Killers, you were like, "Hel-lo!"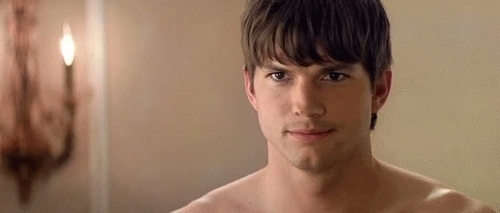 Because this happened.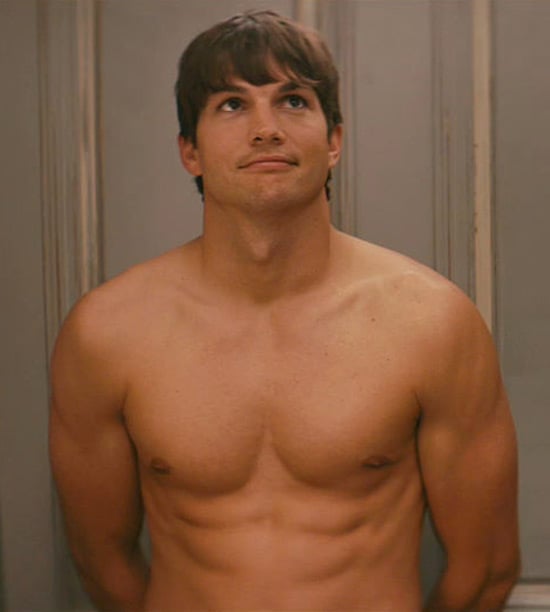 You weren't even prepared for the No Strings Attached cuteness.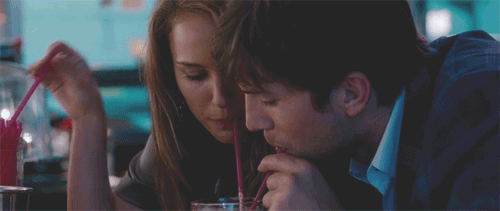 You wanted to adorably fight with him.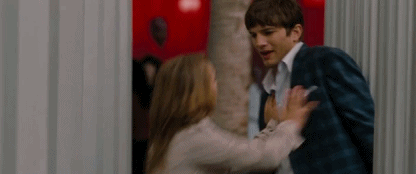 And have him adorably tease you.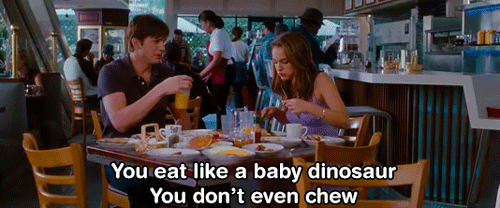 Then you wanted to kiss and make up.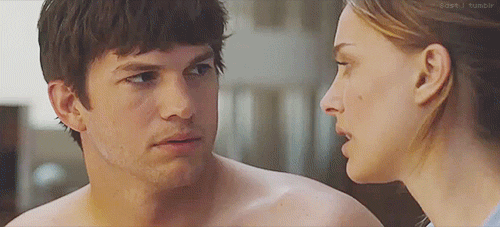 Especially if "making up" looked like this.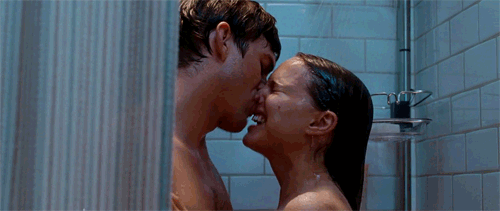 For some reason, you really, really wanted a carrot bouquet.

You decided you were never letting go.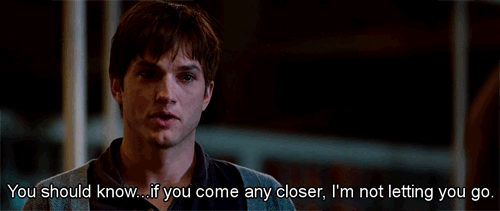 He popped up on the Colcci runway, and you did a double take.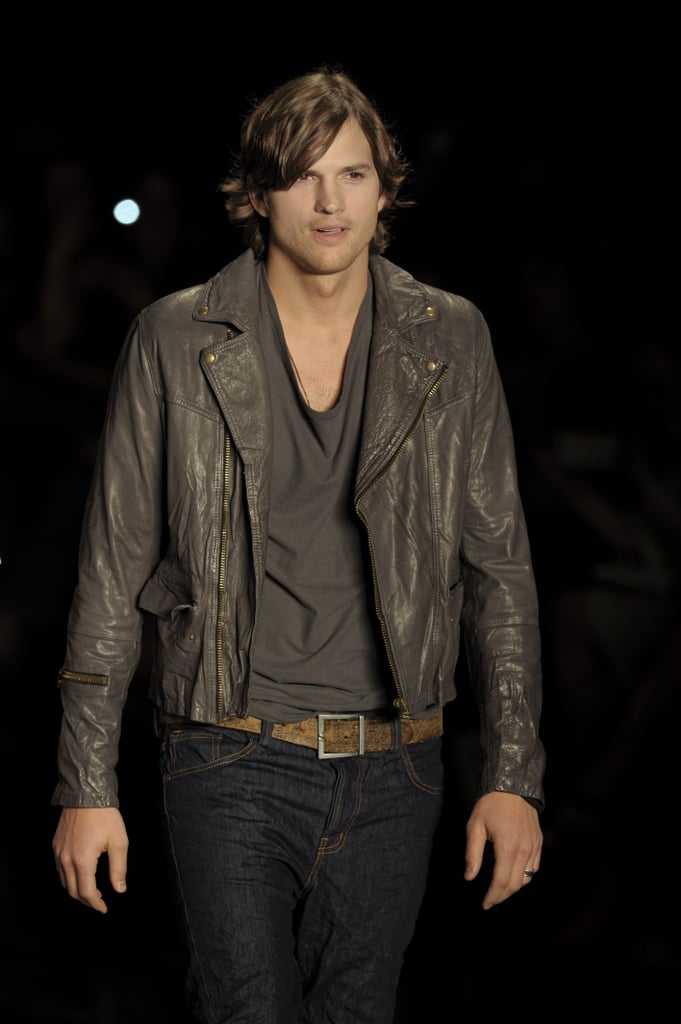 You wanted to get stuck in an elevator with him, even if he was wearing this.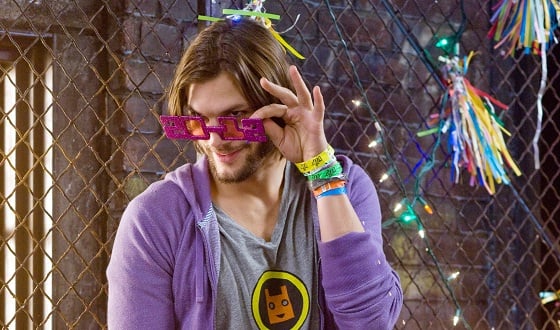 Long hair, don't care. Your love was unconditional.
You were busy keeping up with all his social media accounts.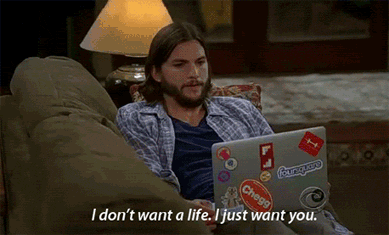 For a little while, you felt weird about crushing on Steve Jobs.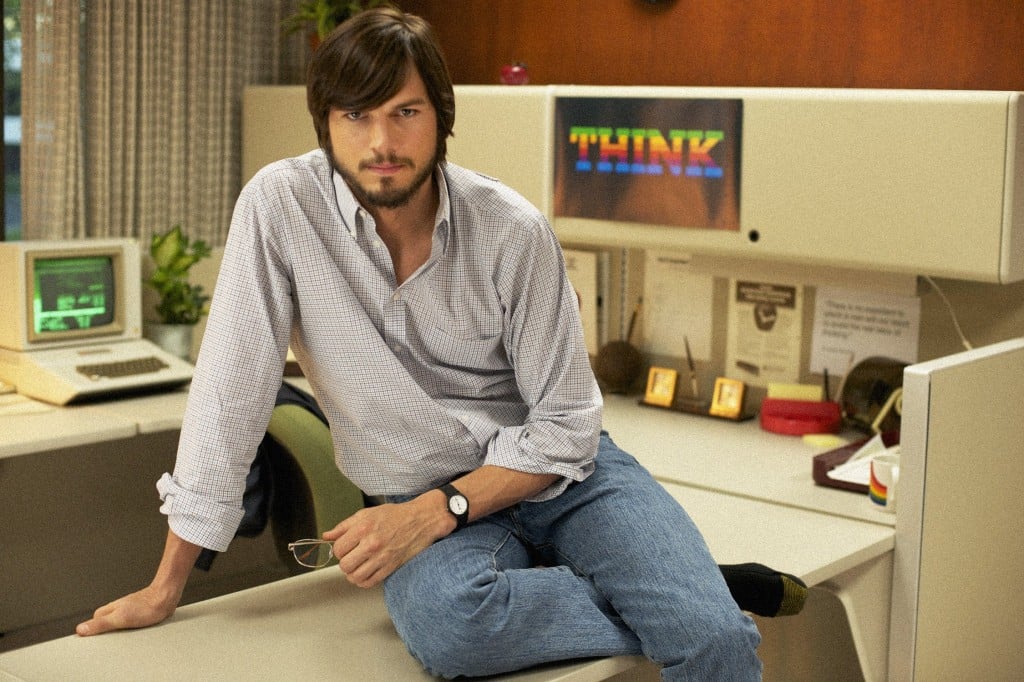 Source: Open Road Films [9]
And when you saw the Colcci ad, you had to fan yourself.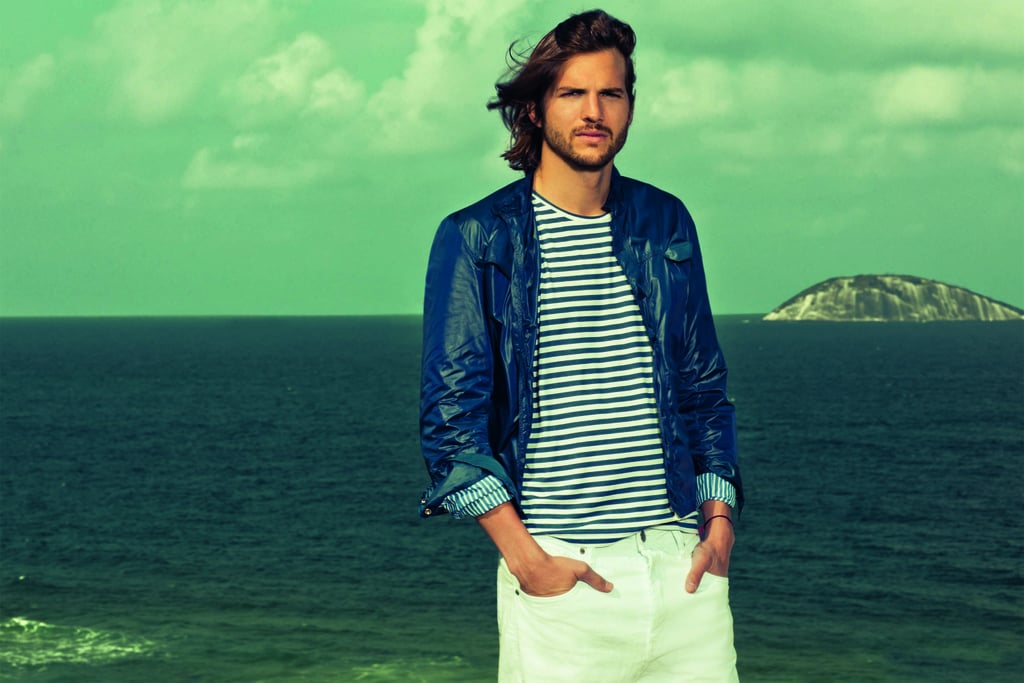 In summary: This smolder had you at "hello."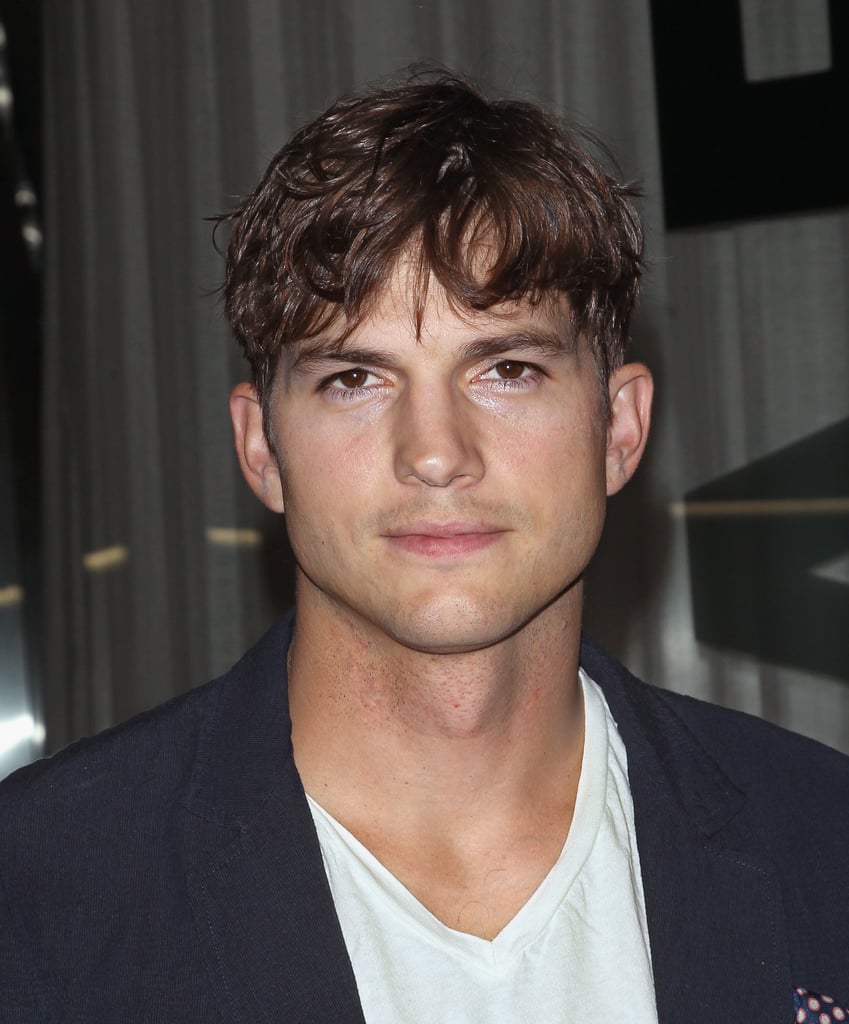 (Swoon.)