Banana Creme Brownie Parfait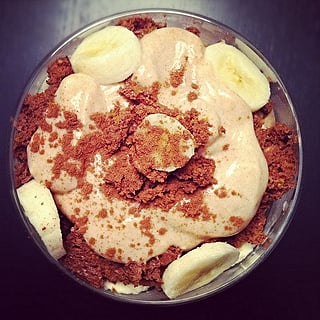 A couple of my favorite summertime potluck desserts are banana pudding and brownies.  This killed two cravings with one stone.  As I slowly worked my way through the wine glass (that's right – I eat wine parfaits), the creme was soaking into the brownies leaving a decadent, spongy, slightly gooey bedtime snack of champions.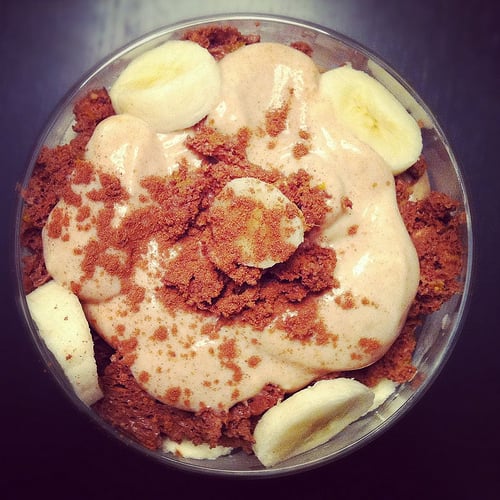 Banana Creme Brownie Parfait
Originally posted on my blog, www.sprint2thetable.com.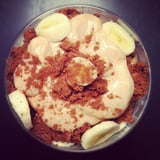 Ingredients
Pumpkin puree
Egg whites
Cocoa powder
Chocolate protein powder
Greek yogurt
Banana...
...and more!
Information
Category

Other, Breakfast/Brunch