Ben Affleck planted a kiss on wife Jennifer Garner [1] while out in LA yesterday. Ben and Jen showed a rare public display of affection as they took their two oldest children, Seraphina and Violet, to a food stand for a fun family outing. The couple, as well as their children, have been able to spend quality time together recently. Ben and Jen kicked off their weekend with a Starbucks stop with Sera on Friday, and the whole gang got together for a trip to the park last weekend.
Along with dedicating her time to her family, Jen has had her fair share of solo outings lately as well. Jen sported a pair of sexy heels [2] for a meeting on Friday and also joined a group of girlfriends for dinner at Giorgio Baldi last week.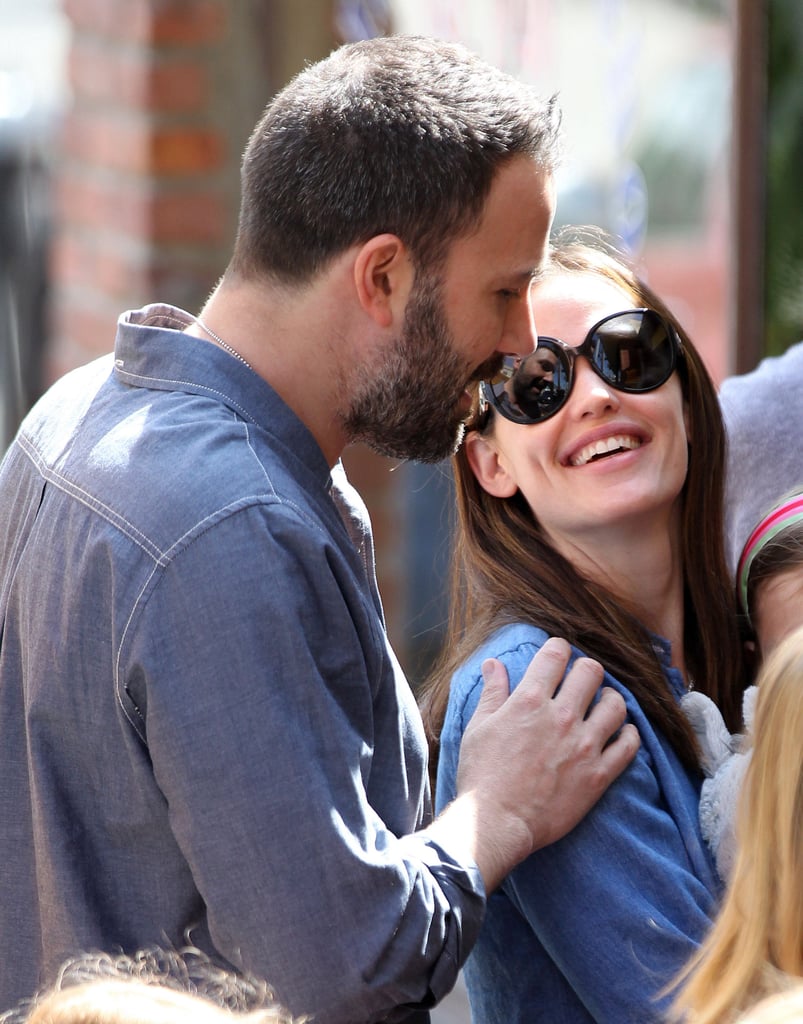 Ben Affleck [3] put his hand on Jennifer Garner [4]'s shoulder during a family outing in Pacific Palisades in March.
Ben Affleck [5] and Jennifer Garner [6] cuddled in Pacific Palisades in March.