Benedict Cumberbatch is known for being fun and silly with his friends [1], but he took things to another level while out in NYC on Tuesday. While out to lunch with Fifty Shades of Grey star Dakota Johnson [2], he wore a napkin on his face — underneath his sunglasses — and proceeded to casually drink his tea. Of course, there was some cracking up along the way with a mystery blonde alongside him, and we've explained the eight stages of his ridiculously adorable antics below.
If you love Benedict as much as we do, be sure to vote for him in our hottest Met Gala guy poll [3]. Though we loved his dapper look [4] at Monday night's big event, we're totally into this casual, napkin-clad look, too.
First, it seemed like a friendly lunch date in NYC with Dakota Johnson.
But then Benedict put a napkin on his face. Casual.
He acted like it was no big deal, holding his tea.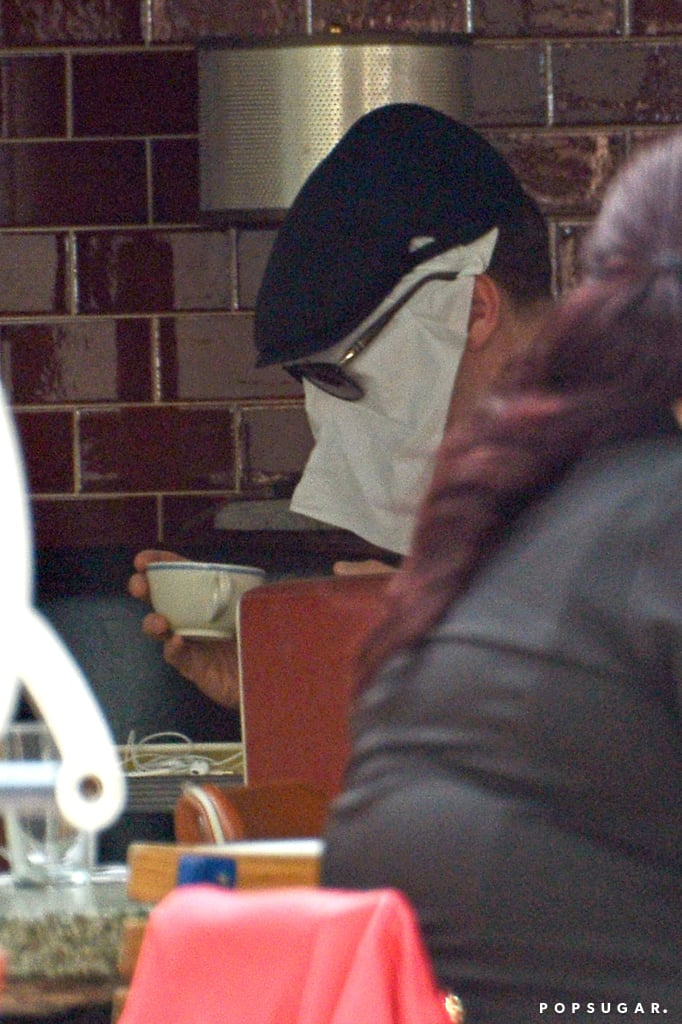 Just hanging out. Nothing to see here.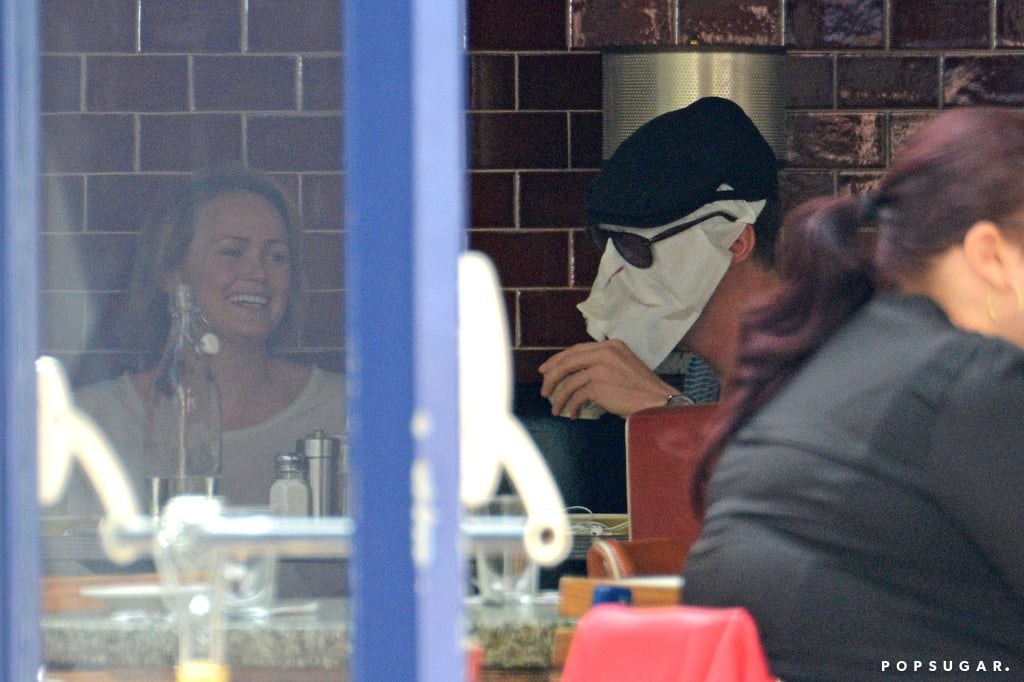 But then he wanted to take a drink and had to rip it carefully . . .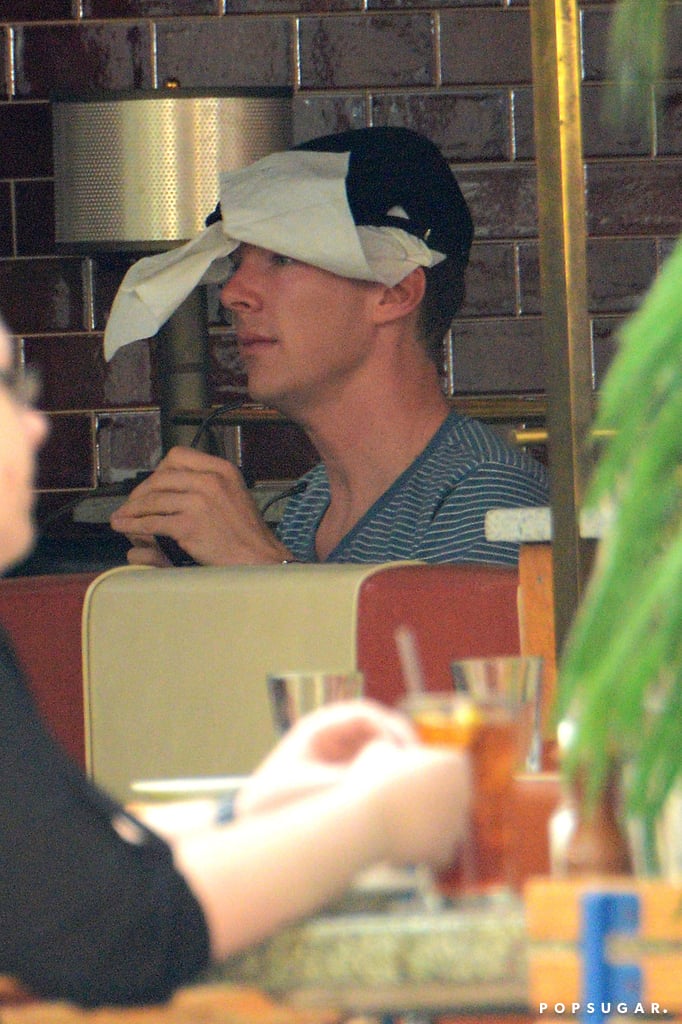 And then take off his sunglasses to adjust it.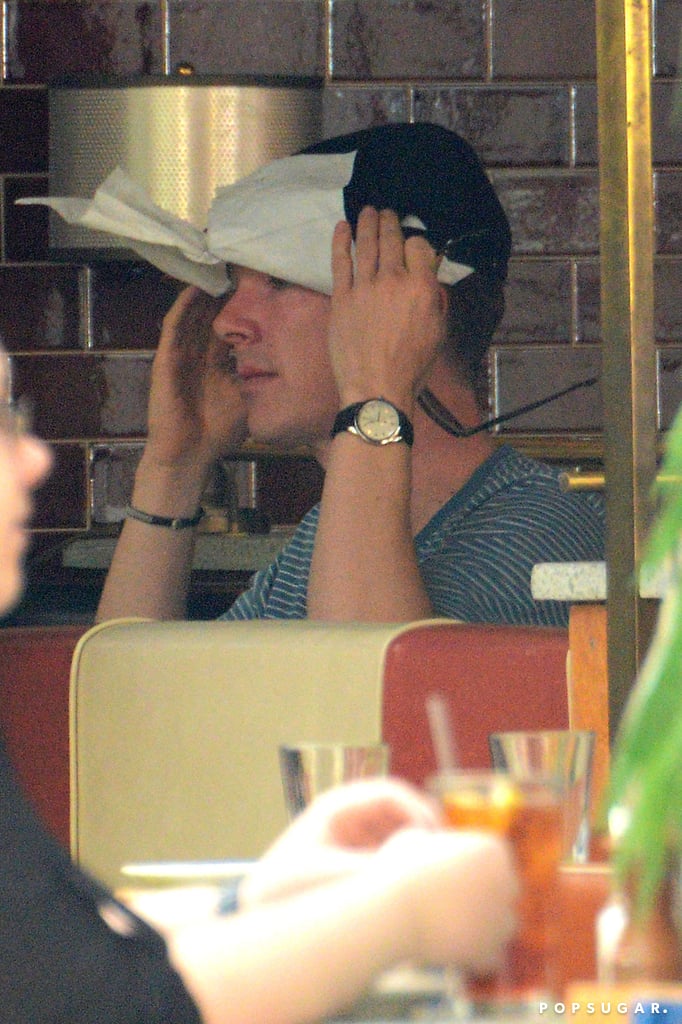 Uh-oh! It's falling off!
Better to just end it here and laugh it off. Classic Benedict.