There may have been a break in award season madness in February, but the month was still full of excitement from stars. Robert Pattinson spent time herding cattle [1] on set, while Daniel Radcliffe reunited with his Harry Potter costar Rupert Grint [2], and Cameron Diaz [3] soaked up the sun in a white bikini. There was even more fun with Olympic ice skater Ashley Wagner becoming a meme after her jaw-dropping look, Kendall Jenner showing off her bare chest in a sheer shirt on the NYFW runway, and Leonardo DiCaprio [4] becoming the latest victim of the crotch hugger.
Keep reading for more memorable photos from the month, with some more sweet than shocking.
Source: FameFlynet [4]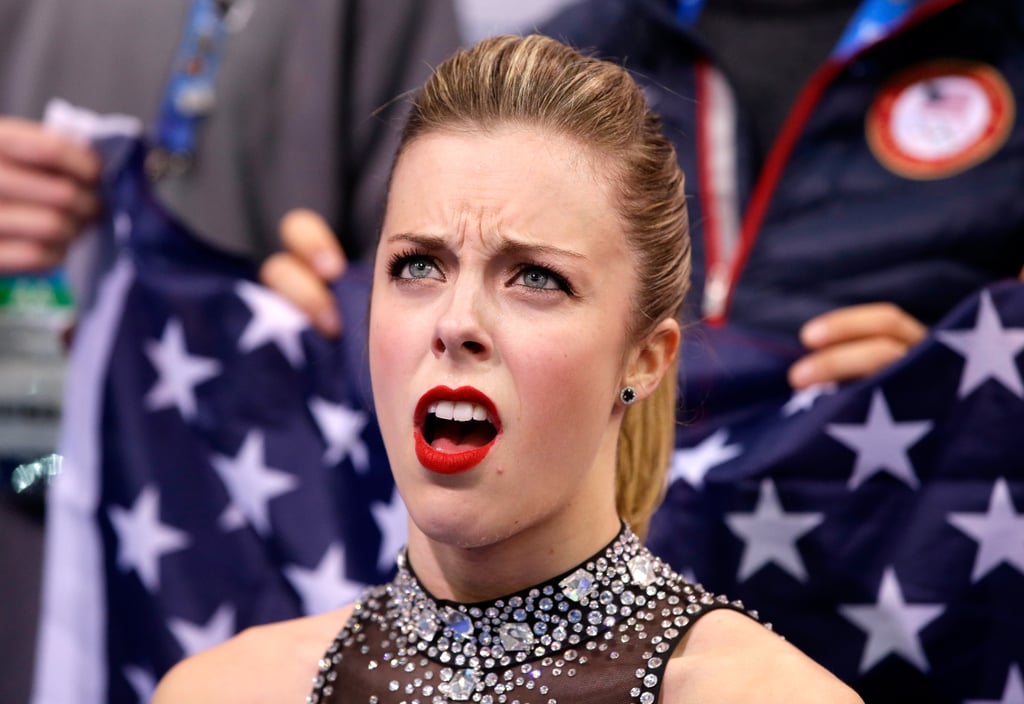 Ice skater Ashley Wagner's shocked face [5] at her Olympics score became the "McKayla Maroney is not impressed" of 2014.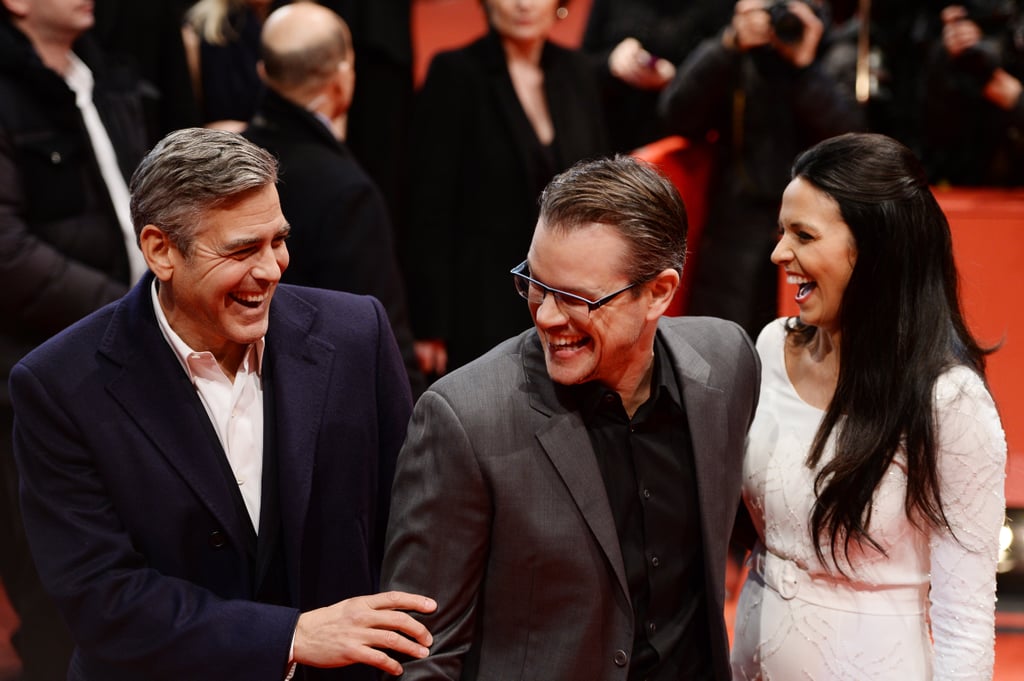 George Clooney, Matt Damon, and Luciana Damon shared a laugh [6] at the Berlin International Film Festival premiere of The Monuments Men.
Sports Illustrated's 50th anniversary cover girls, Chrissy Teigen, Lily Aldridge, and Nina Agdal [7], snapped this cute photo at a party celebrating the issue.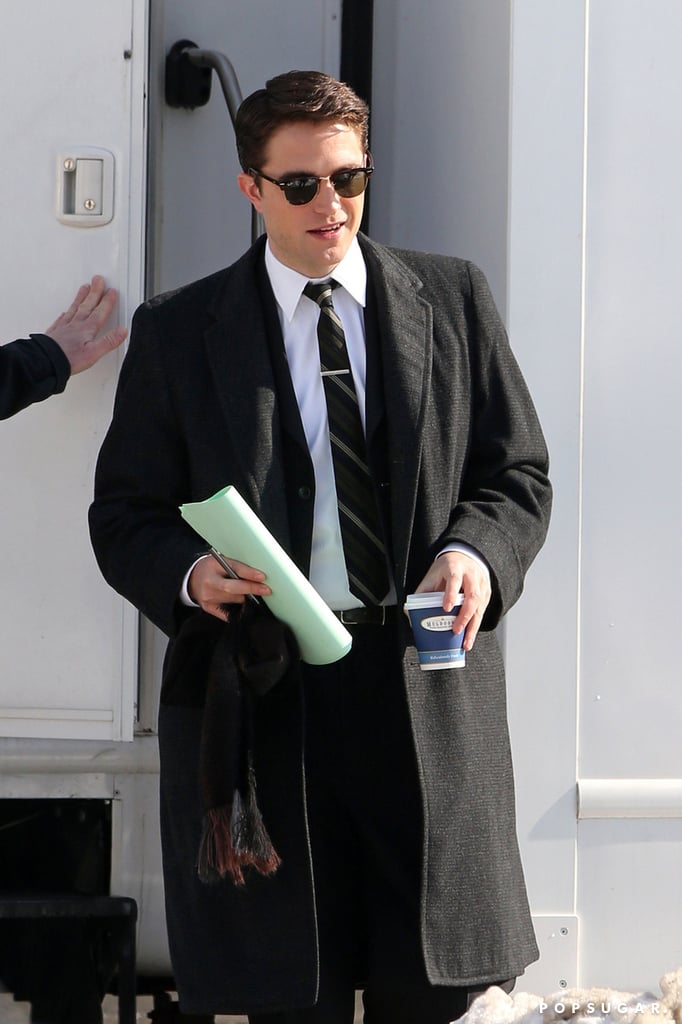 Robert Pattison debuted a new darker 'do [8] for his new film, Life, but that wasn't his biggest moment on set . . .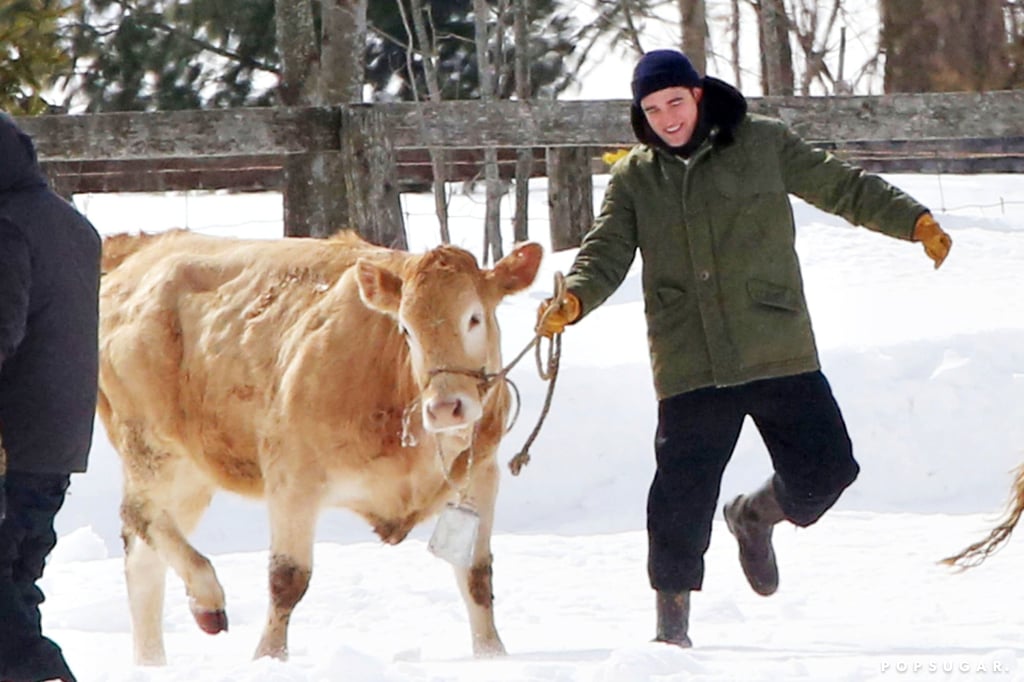 He seemed happiest when he was herding cattle [9].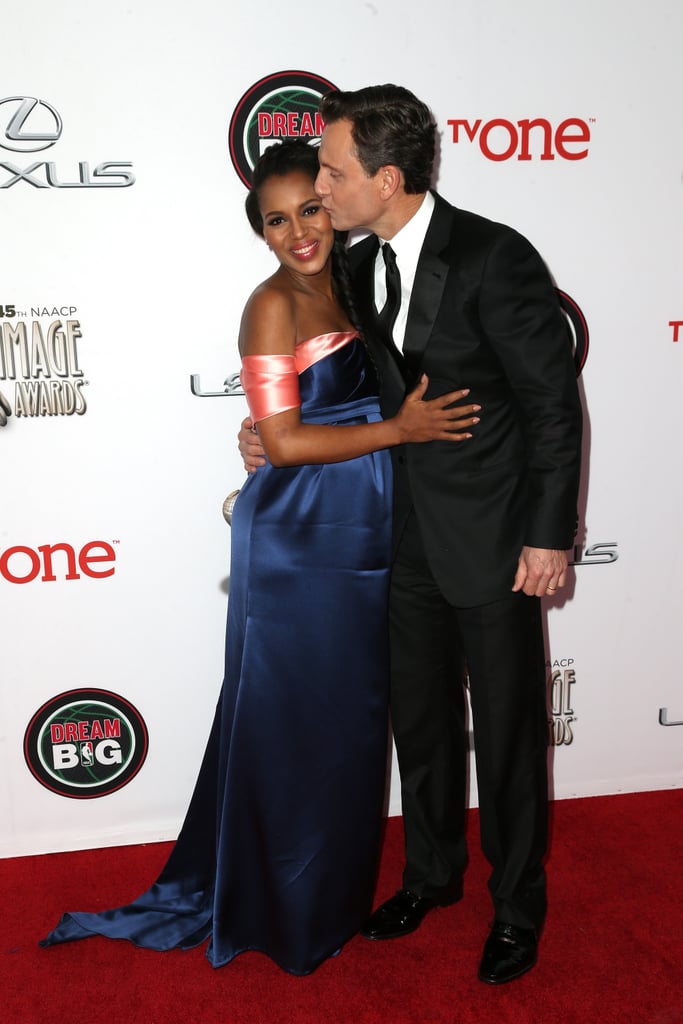 Pregnant Scandal star Kerry Washington got a sweet kiss from her costar Tony Goldwyn [10] at the NAACP Image Awards.
Jake Gyllenhaal [11] revealed a transformation of his own as he grew quite a beard and longer hair [12] for his new film, Everest.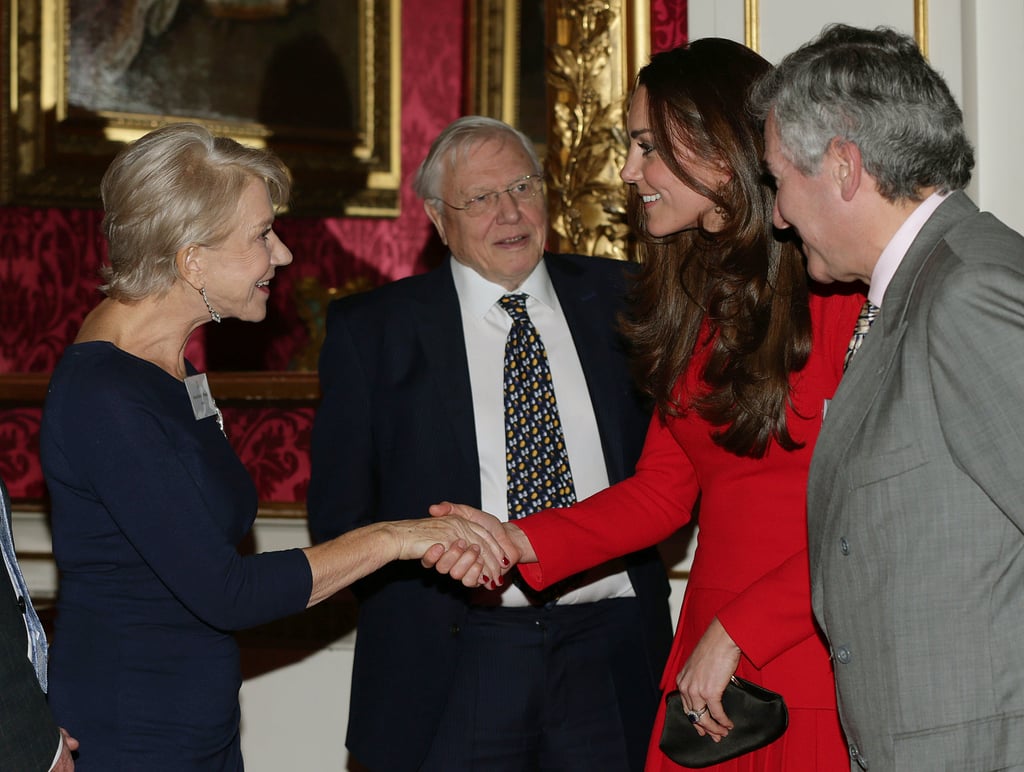 Helen Mirren [13] met Kate Middleton at Queen Elizabeth II's special A-list reception at Buckingham Palace [14].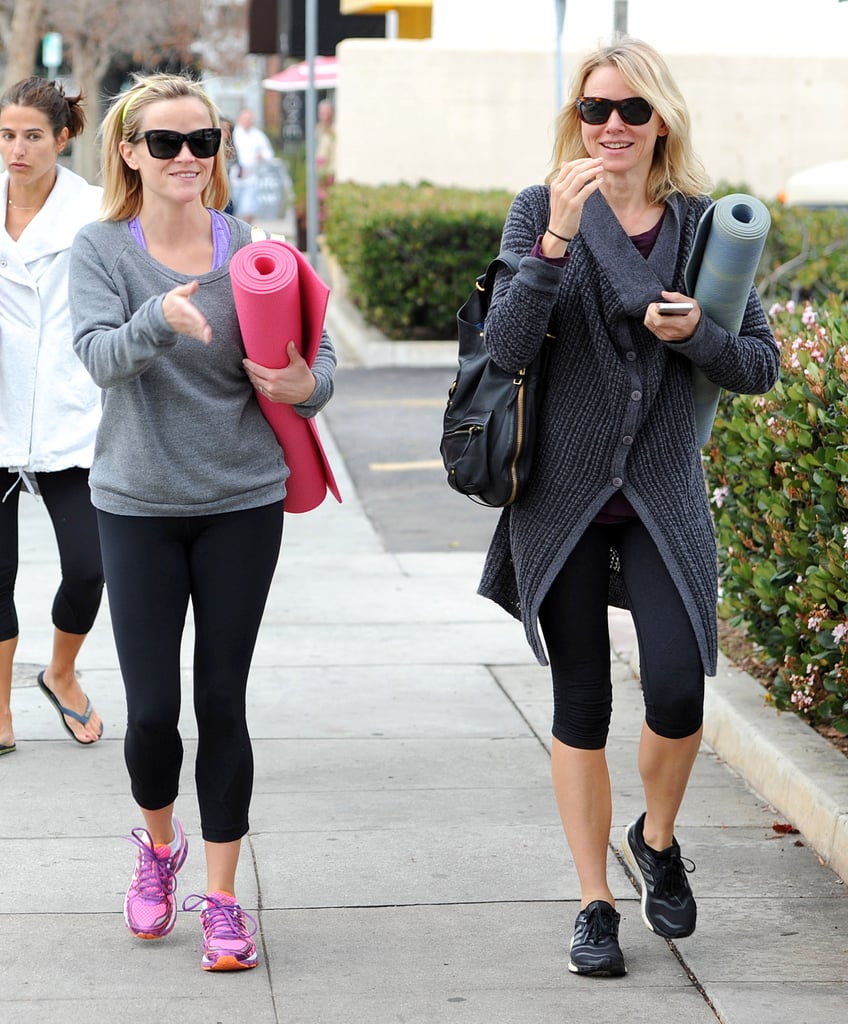 Reese Witherspoon [15] and Naomi Watts [16] went to a yoga class together [17] in coordinated outfits.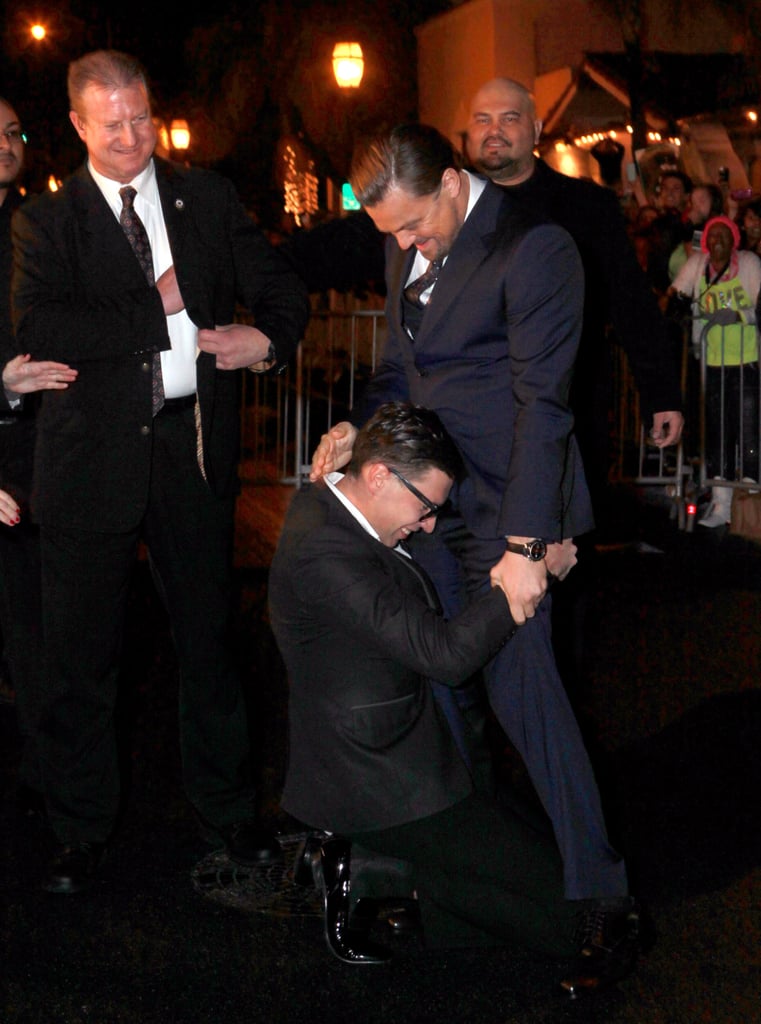 Leonardo DiCaprio [18] laughed at the Santa Barbara International Film Festival as he was the latest victim of infamous prankster and crotch-hugger Vitalii Sediuk [19].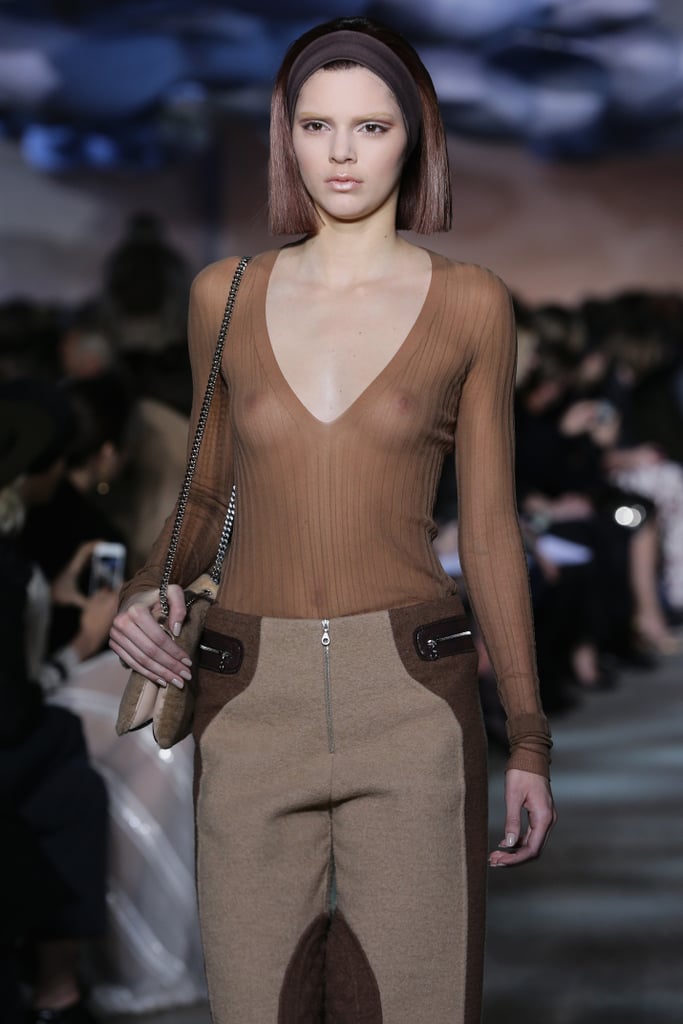 Kendall Jenner wore a very sheer shirt [20] while walking in the Marc Jacobs show at New York Fashion Week.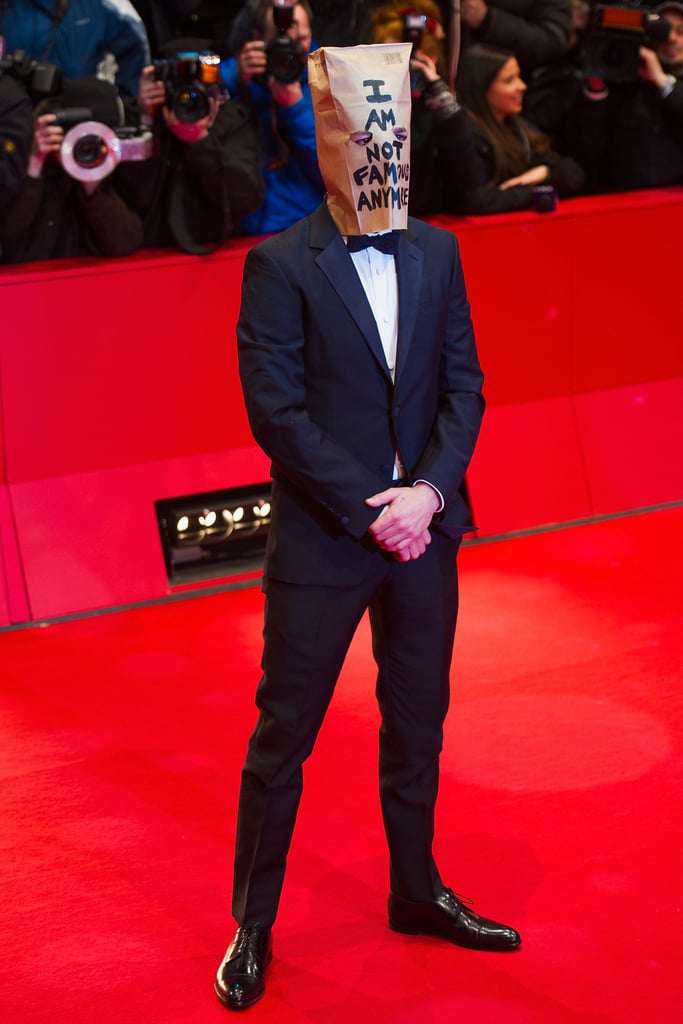 Shia LaBeouf wore a paper bag [21] that said "I am not famous anymore" at his Nymphomaniac premiere in Berlin, and his month only got crazier after that.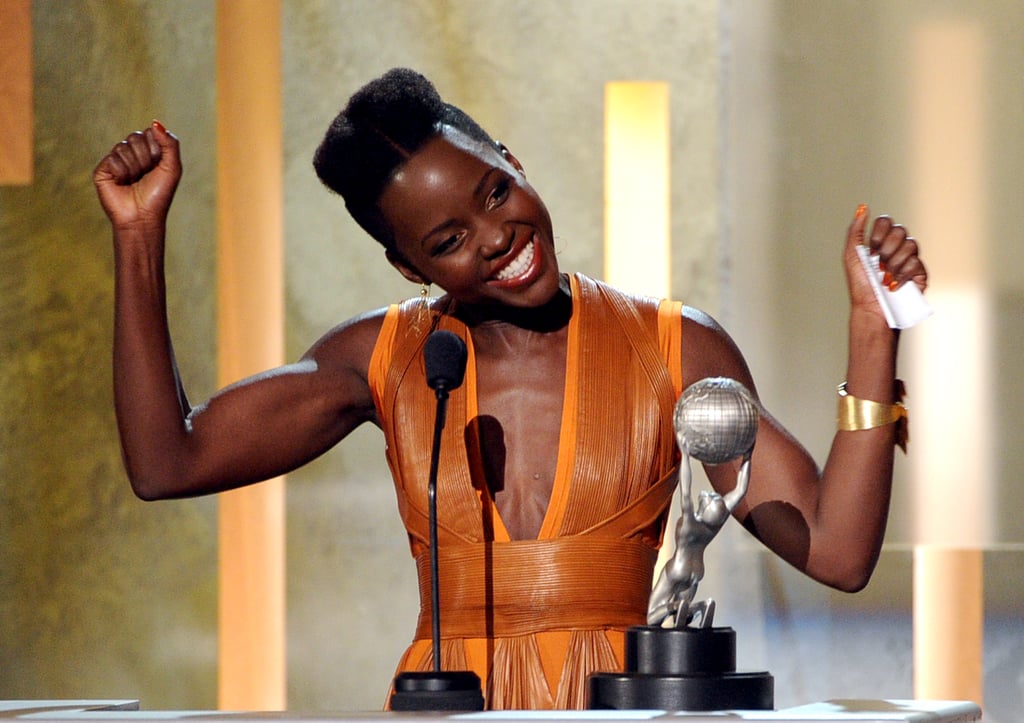 Lupita Nyong'o was over the moon after winning best supporting actress at the NAACP Image Awards [22].
Angelina Jolie and Brad Pitt matched in suits at the BAFTA Awards [23], where he took home best film for his work coproducing 12 Years a Slave.
Cameron Diaz [24] showed off her bikini body [25] in St. Barts.
Ellie Goulding, Katy Perry [26], and Lorde DJed together at a BAFTAs afterparty [27].
Miranda Kerr [28] celebrated her partnership with ShopStyle at the launch party in NYC [29], where she dazzled in white.
Beyoncé and her husband, Jay Z, walked hand in hand on vacation [30], with Bey turning heads in her bright bikini top and high-waisted pants.
Source: Tumblr user Beyoncé Knowles [31]
Recently engaged couple Johnny Depp [32] and Amber Heard had a rare moment of PDA [33] at her 3 Days to Kill premiere.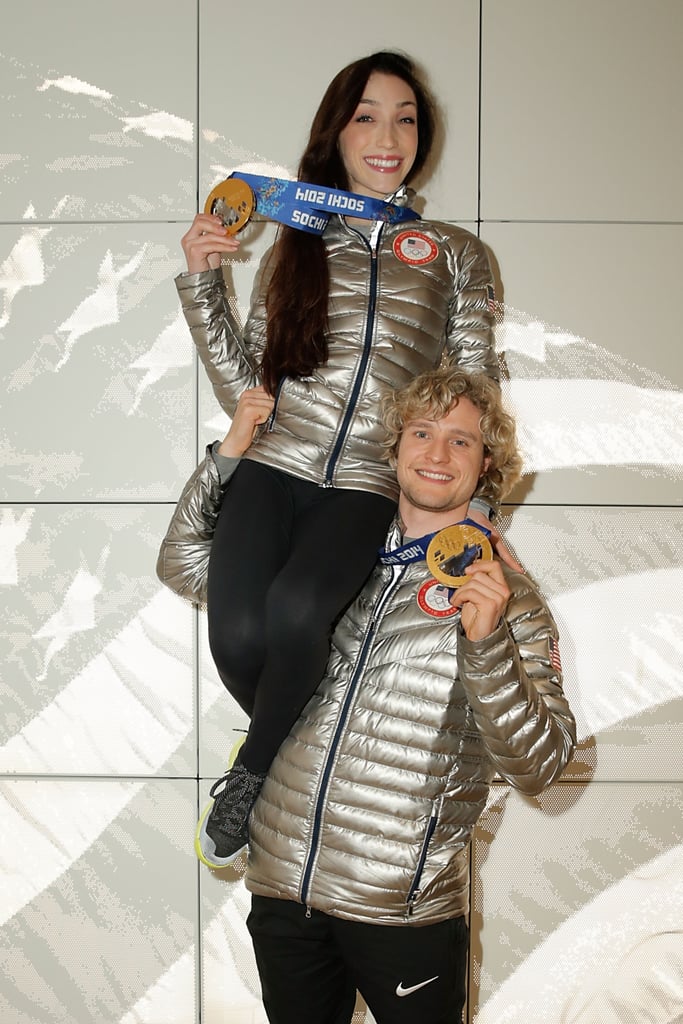 Meryl Davis and Charlie White made history by becoming the first American ice dancers to win gold at the Olympics [34] and posed for this adorable photo at the USA House in the Olympic Village.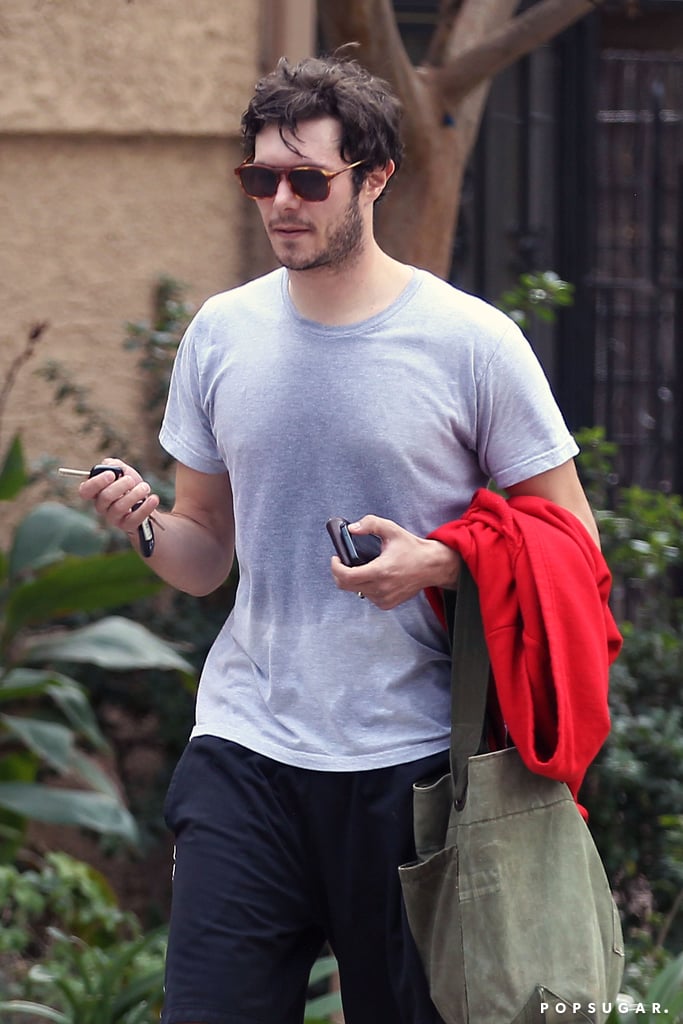 Adam Brody [35] showed off his wedding [36] ring after secretly marrying Leighton Meester [37].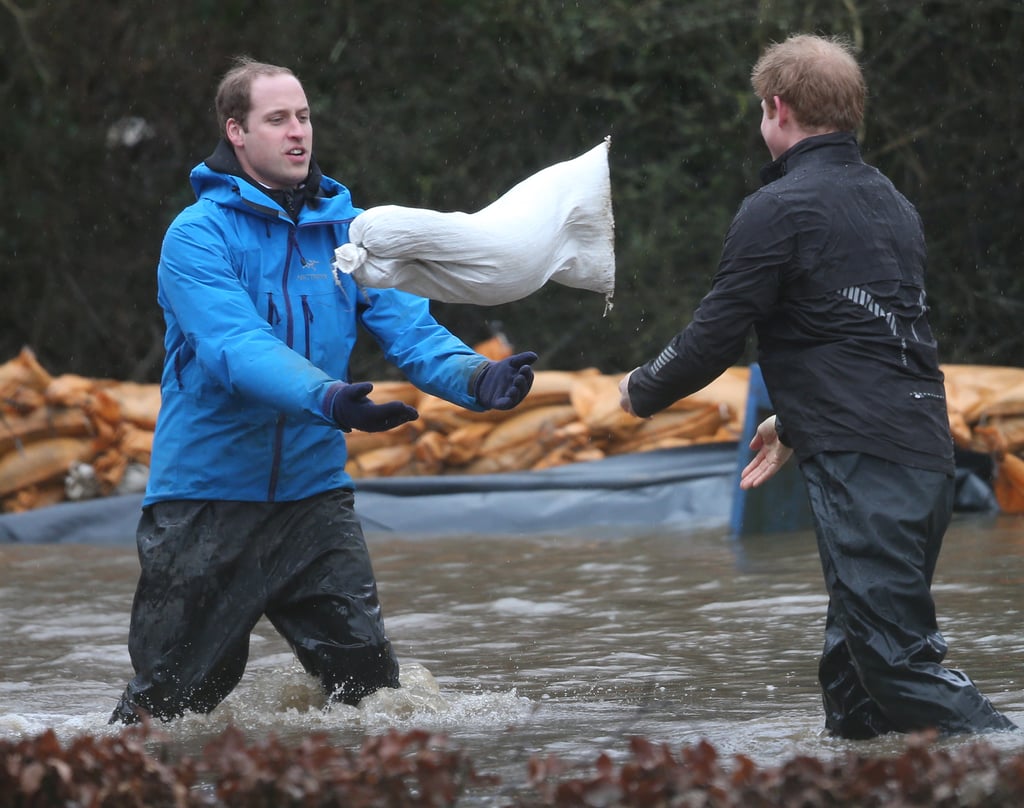 Prince William and Prince Harry got down and dirty with sandbags [38] to help build a flood defense wall at Eton End School in England.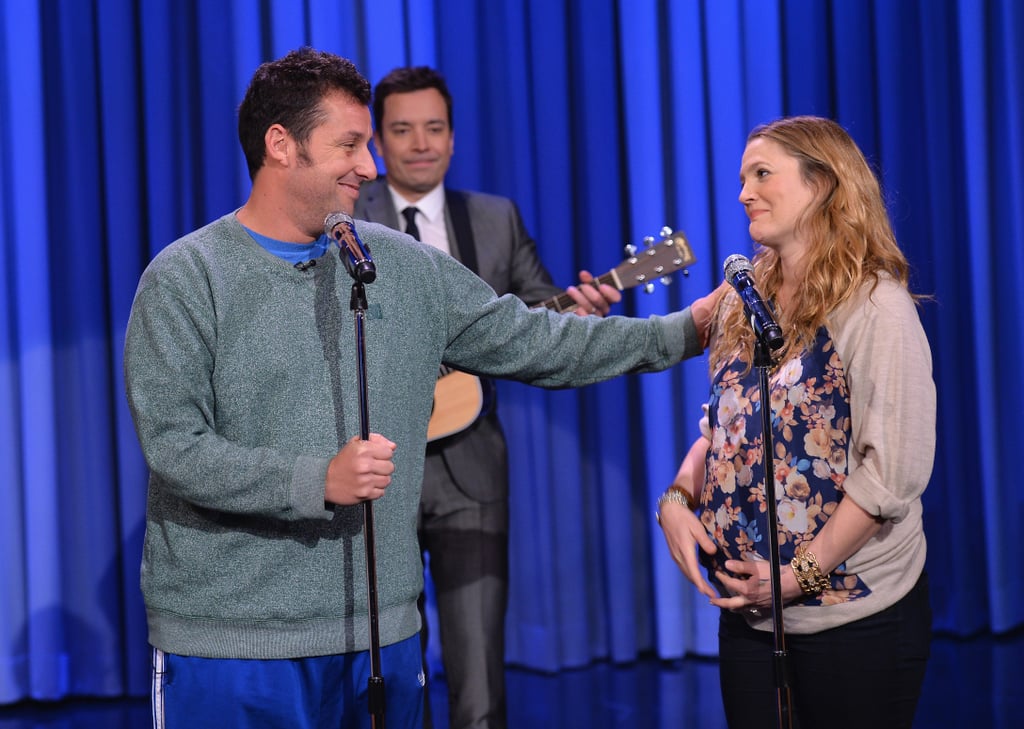 Adam Sandler [39] serenaded his costar and friend Drew Barrymore [40] on The Tonight Show Starring Jimmy Fallon, singing a song called "Every 10 Years" [41] and performing "Grow Old With You" from end of The Wedding Singer.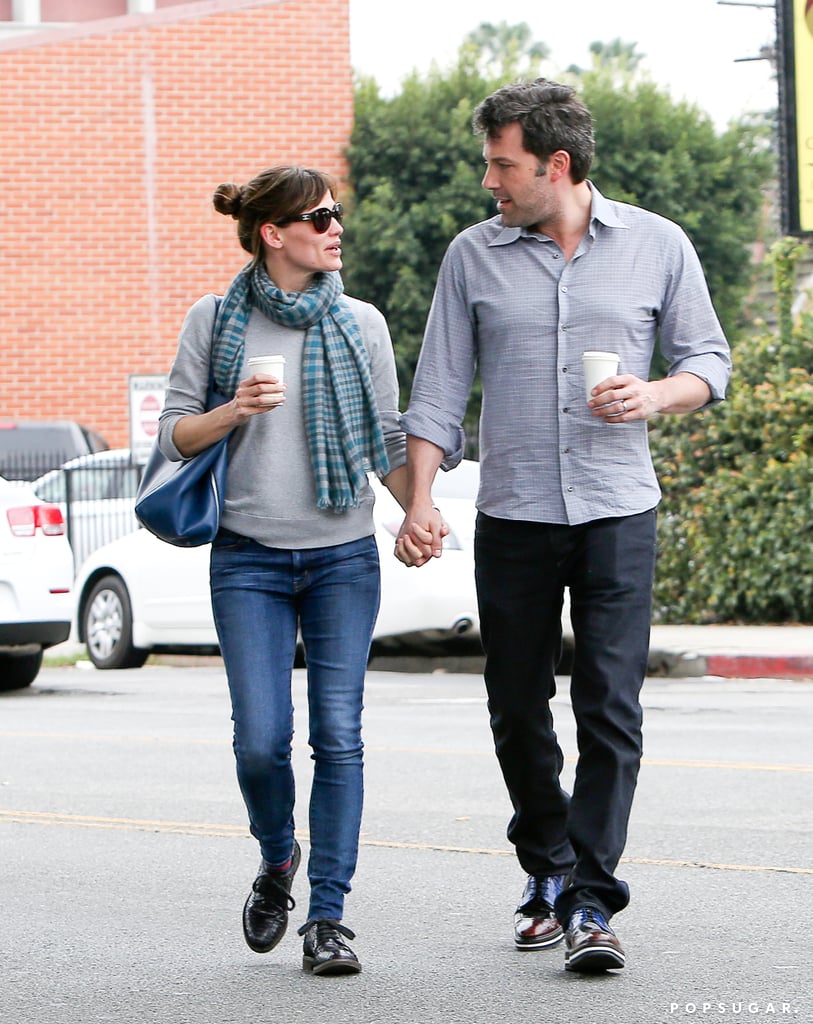 Jennifer Garner [42] and Ben Affleck [43] held hands on a stroll through LA [44], sharing a sweet look.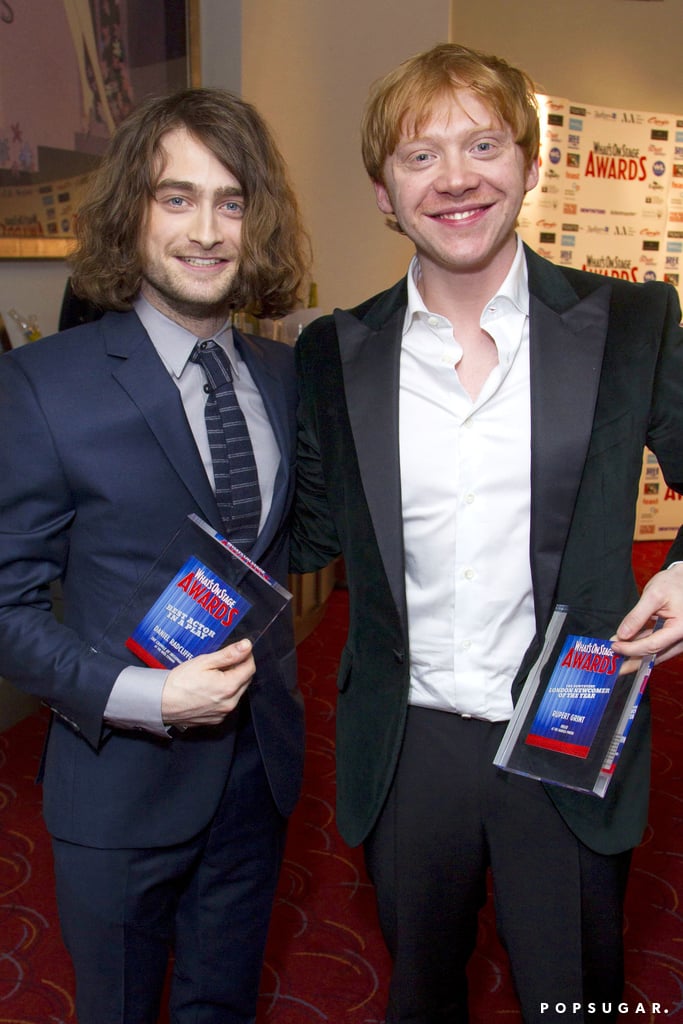 Daniel Radcliffe [45] and Rupert Grint had a very hairy Harry Potter reunion, posing for their first photo together in three years [46].