Mother Nature will have to try harder to stop Candice Swanepoel's next photo shoot. The Victoria's Secret model was posing for sexy snaps in Miami this week when the rain came pouring down, forcing her to take a break. Across the pond, Kate Middleton was a hoot on Valentine's Day, laughing as she clutched fresh flowers. In other memorable moments, Johnny Depp [1] made a surprise appearance at fiancée Amber Heard's premiere, and Kendall Jenner became the center of attention during New York Fashion Week. Check out all that and more with this week's can't-miss shots!
Kate Middleton had a productive Valentine's Day [2], visiting Northolt High School in London to officially open the ICAP Art Room.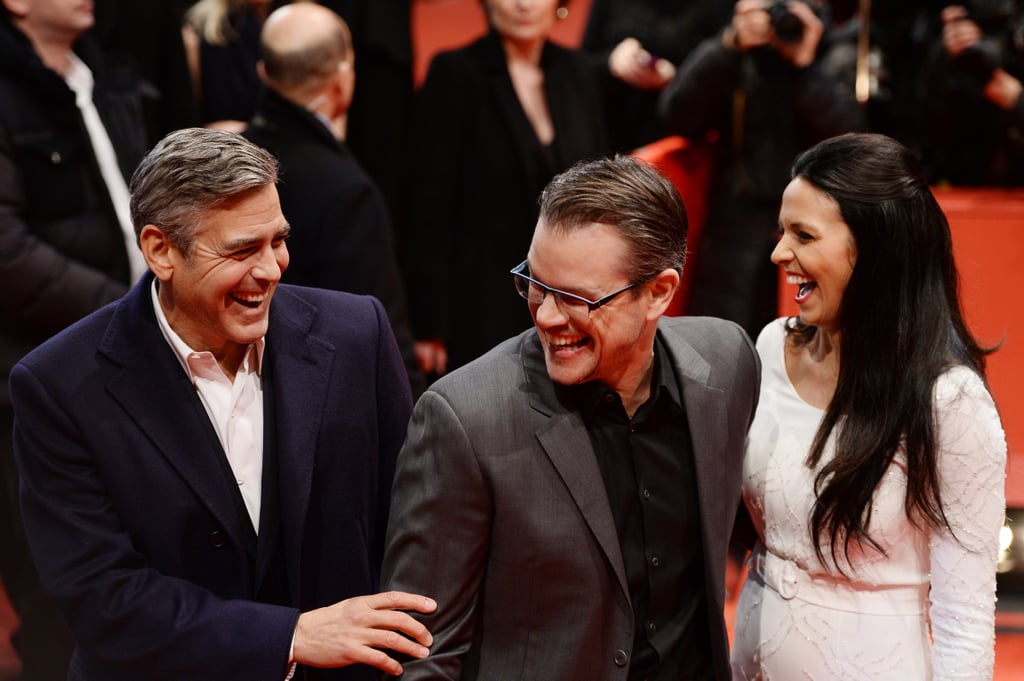 George Clooney had a good laugh with Matt Damon [3] and his wife, Luciana, at the Monuments Men event in Berlin on Saturday.
Kendall Jenner showed off her model strut [4] when she walked in Marc Jacobs's Fall 2014 fashion show during New York Fashion Week on Thursday.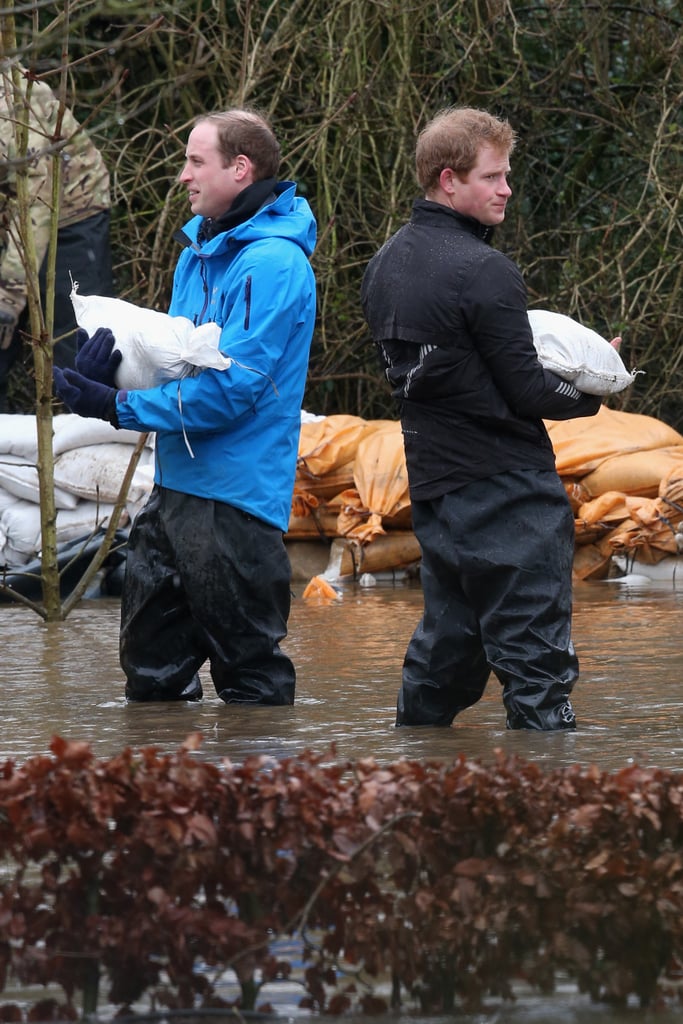 Prince William and Prince Harry got their hands dirty [5] on Friday, when they set out on a private mission to help with the flood relief efforts in Datchet, England.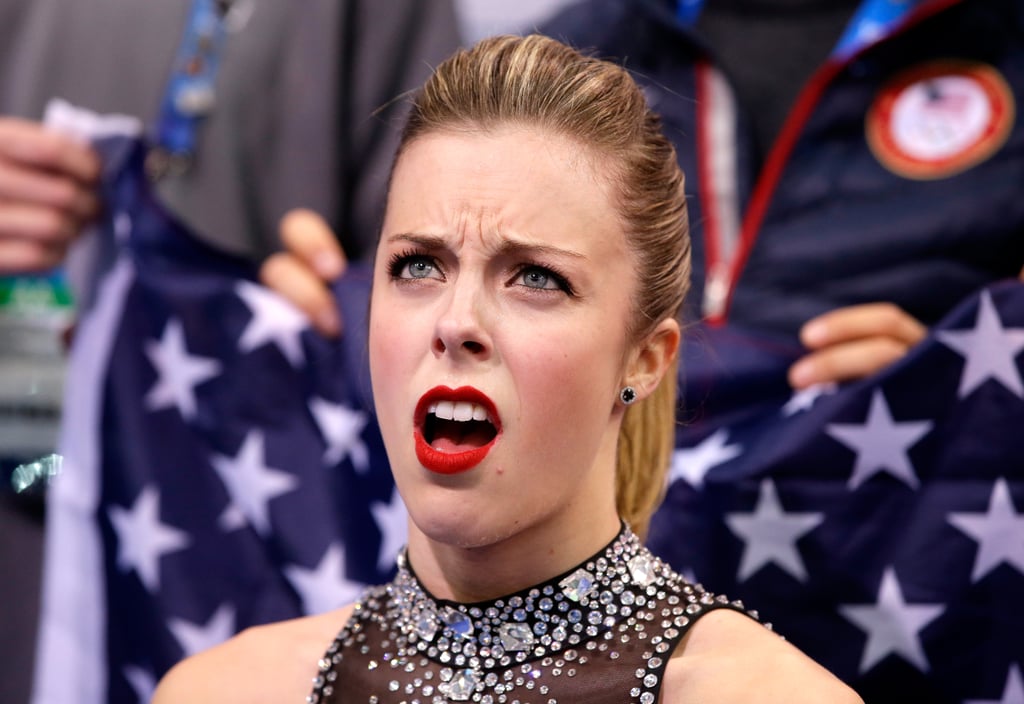 Ashley Wagner got very animated [6] after discovering her score during the ladies short program in the team figure skating competition at the Winter Olympic Games in Sochi on Saturday.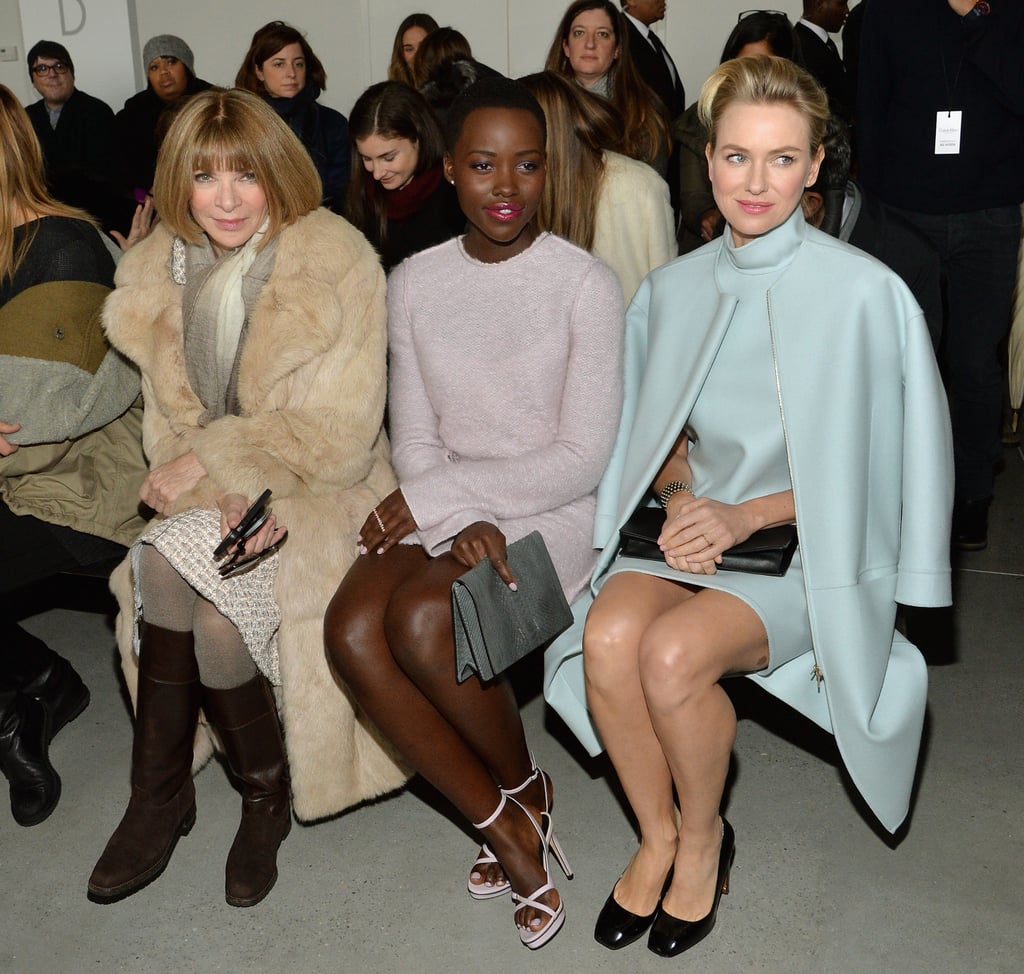 Lupita Nyong'o made her New York Fashion Week debut [7] at the Calvin Klein Fall 2014 show on Thursday, sitting next to Naomi Watts [8] and Anna Wintour.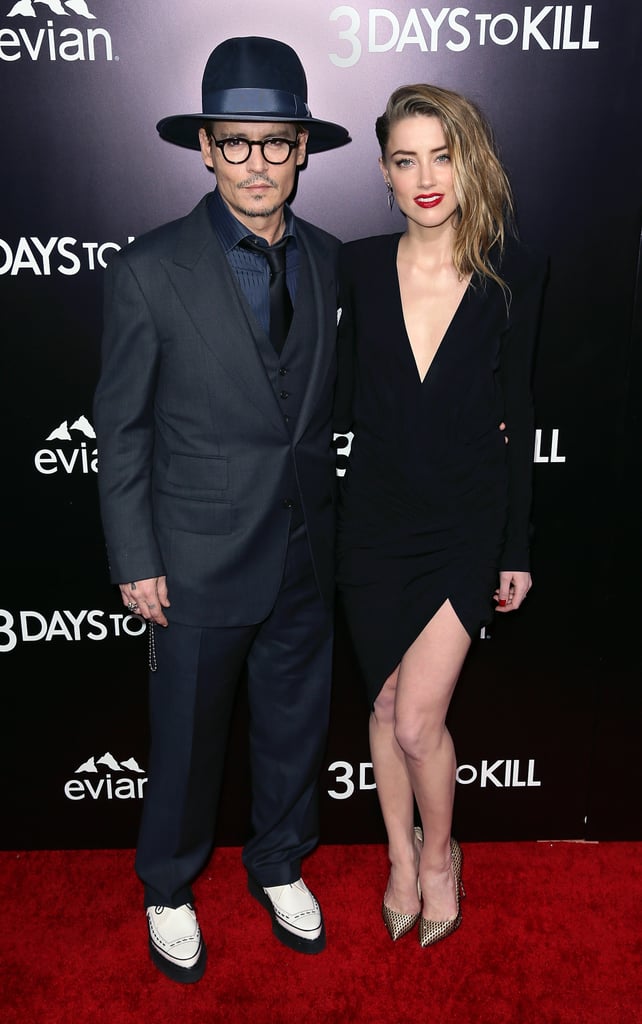 Johnny Depp joined fiancée Amber Heard [9] for the premiere of her new movie, 3 Days to Kill, in LA on Wednesday.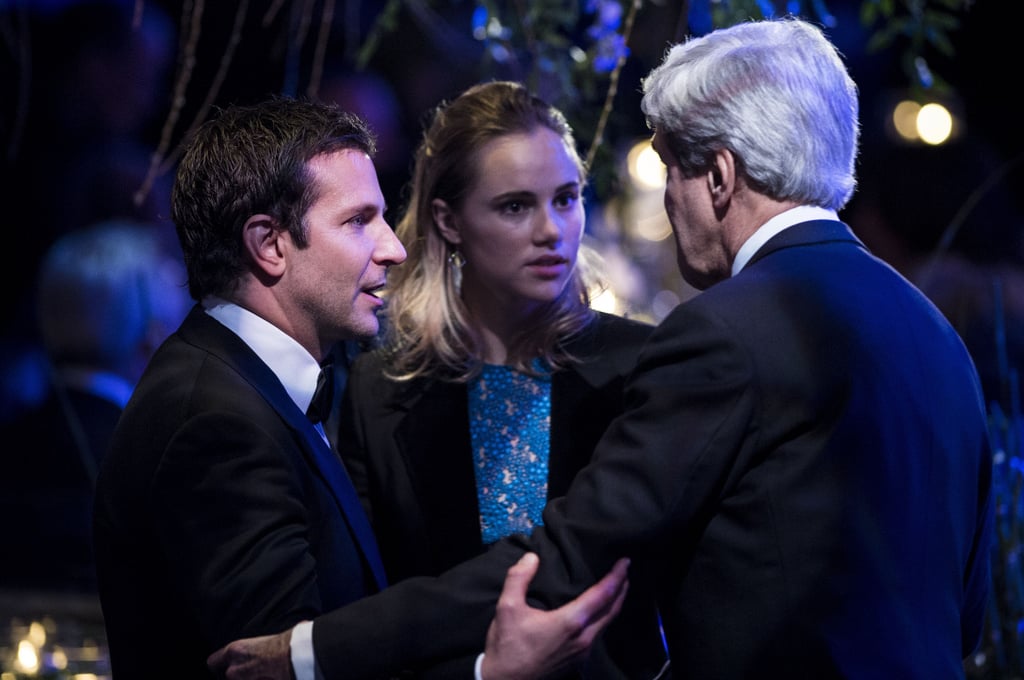 Bradley Cooper and Suki Waterhouse caught up with Secretary of State John Kerry [10] during a night of diplomatic partying at the White House on Tuesday.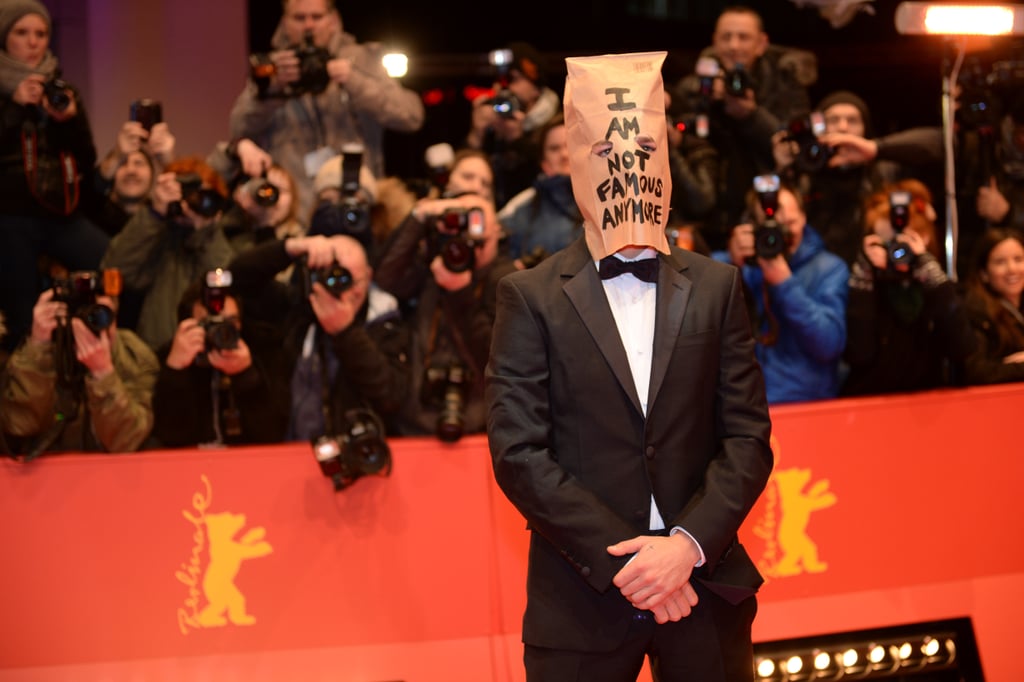 Shia LaBeouf wore a paper bag on his head [11] while promoting his latest movie, the nudity-heavy Nymphomaniac, at the Berlin International Film Festival on Sunday.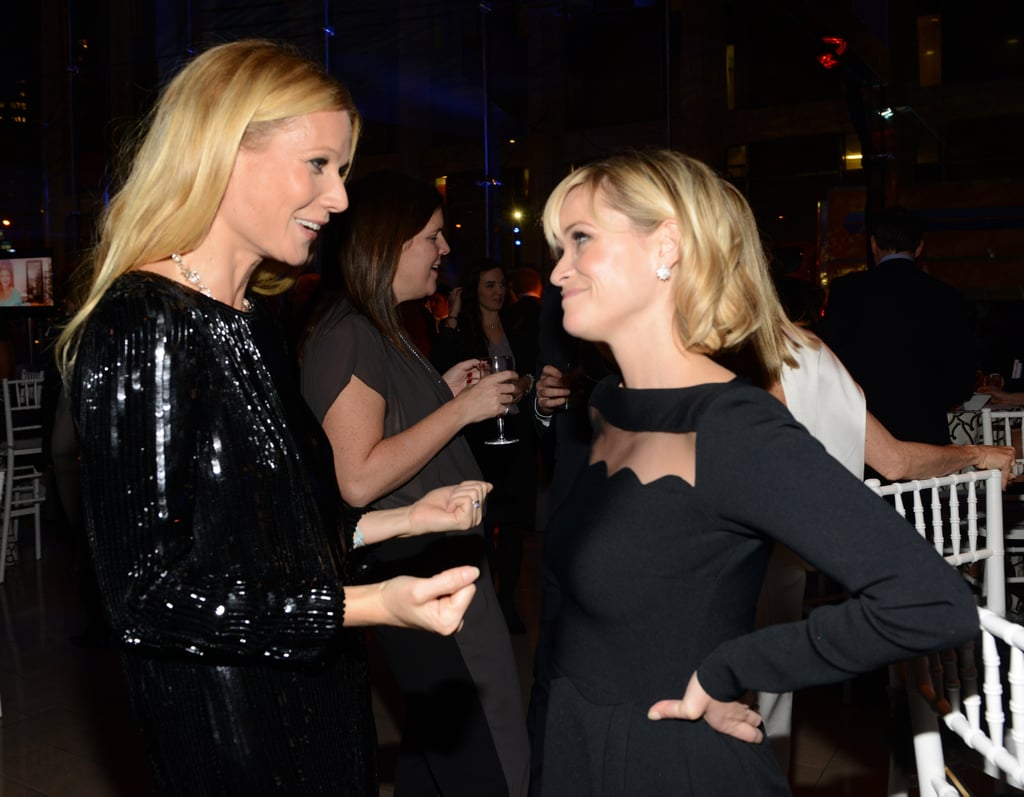 Gwyneth Paltrow chatted with Reese Witherspoon [12] at the American Songbook charity gala at Lincoln Center in NYC on Monday.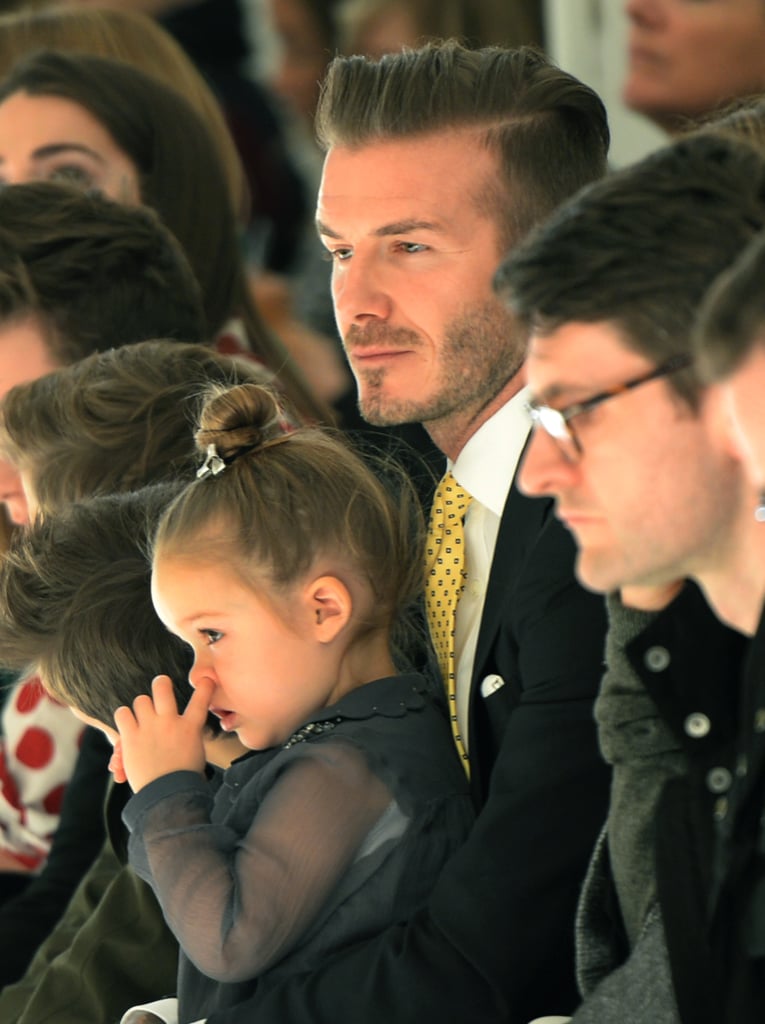 David Beckham held Harper [13] while the father-daughter duo watched Victoria Beckham [14]'s fashion show in NYC on Sunday.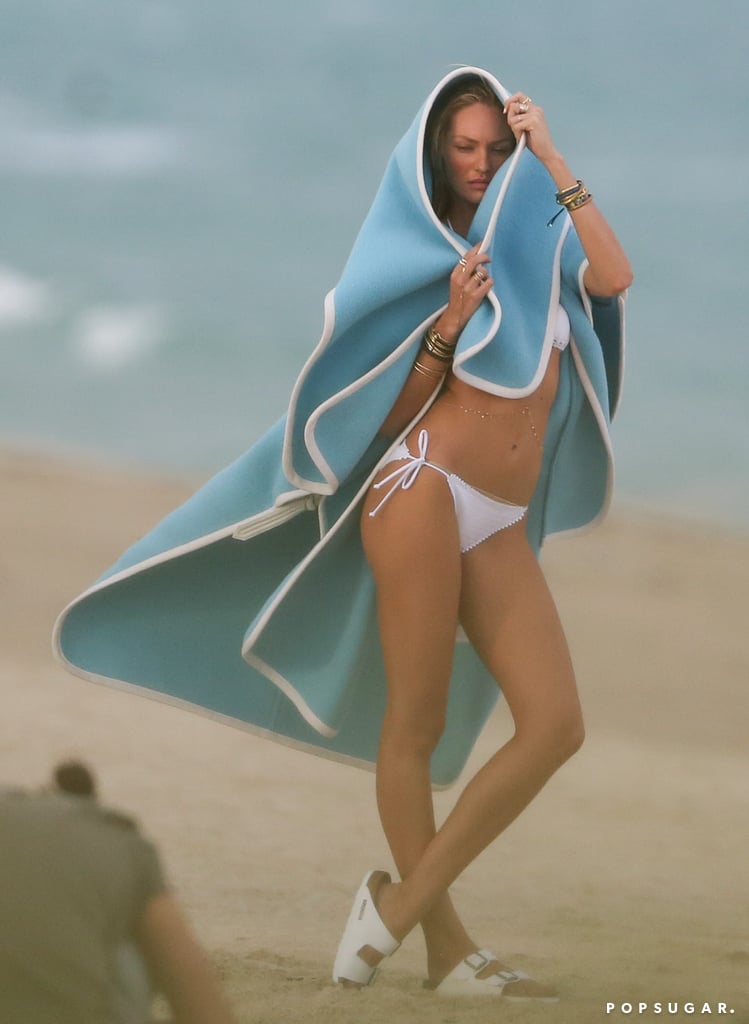 Candice Swanepoel braved the rain in a bikini [15] during a beach photo shoot in Miami on Wednesday.