The People's Choice Awards rolled into LA's Nokia Theatre on Wednesday night and brought a whole host of stars with them. Justin Timberlake [1], Nina Dobrev [2], Ellen DeGeneres [3], Sandra Bullock [4], and others got together and made for plenty of memorable moments. From the night's big winners and acceptance speeches to the best red carpet looks and backstage snaps, we've rounded up everything you need to see from the People's Choice Awards right here. Keep scrolling for more!
Source: Getty [5]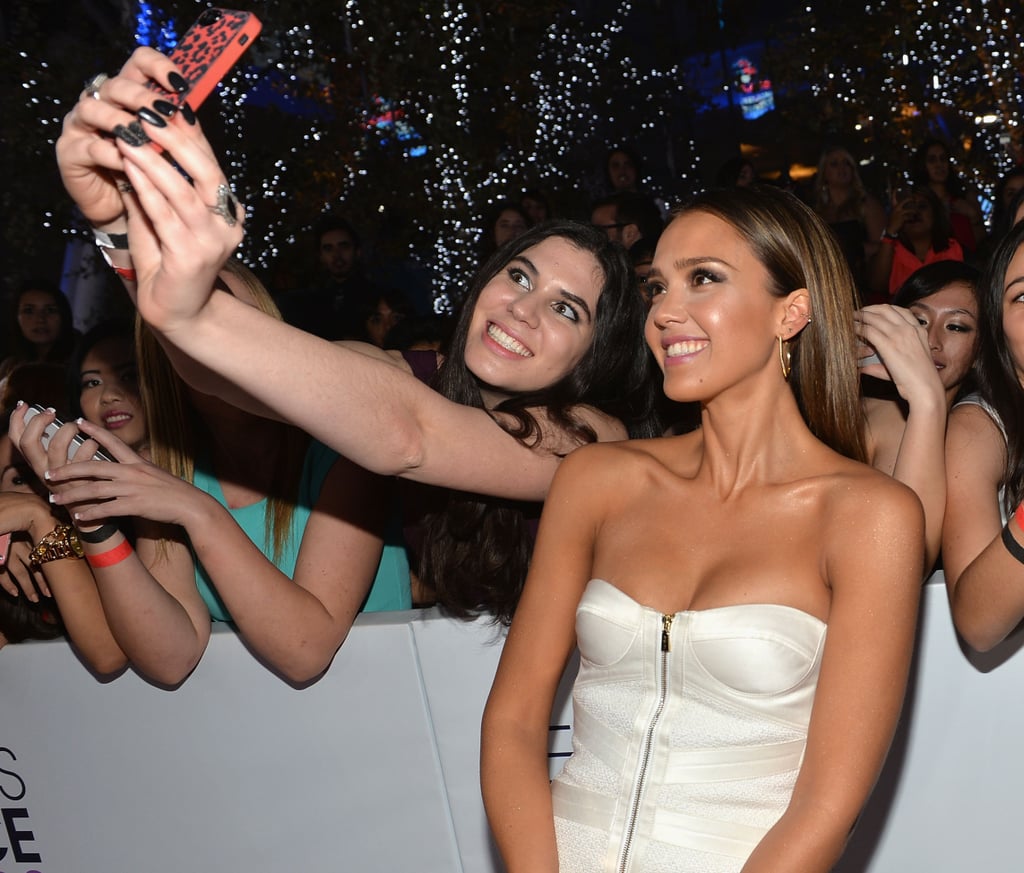 Jessica Alba [6] was one of the many stars taking fan selfies [7] throughout the night.
Britney Spears [8] had a really good time, even when she wasn't accepting her award for favorite pop artist [9].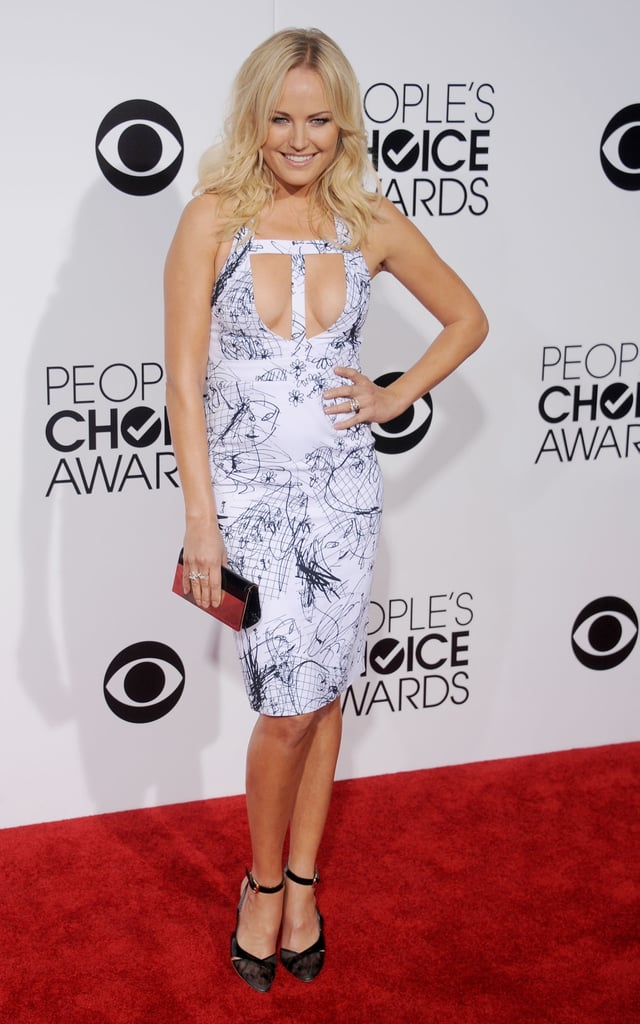 Presenter Malin Akerman was just one of many gorgeous ladies on the red carpet [10].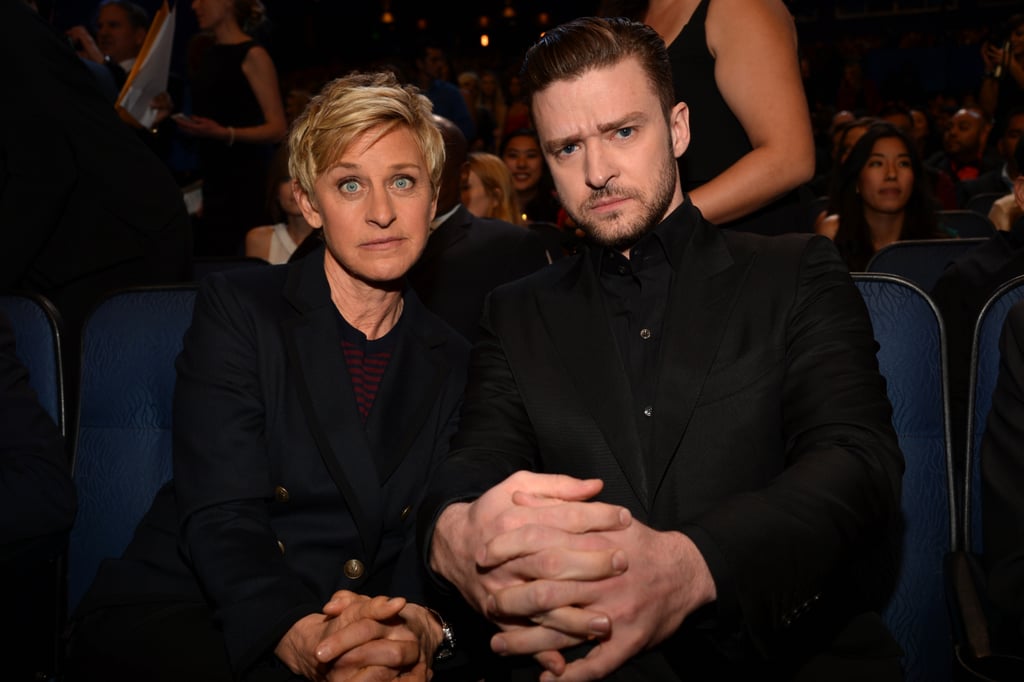 Justin Timberlake [11] and Ellen DeGeneres [12] got silly together throughout the night, even after Ellen tried to accept Justin's award for him.
Look Who Got Up to Accept Justin's Award!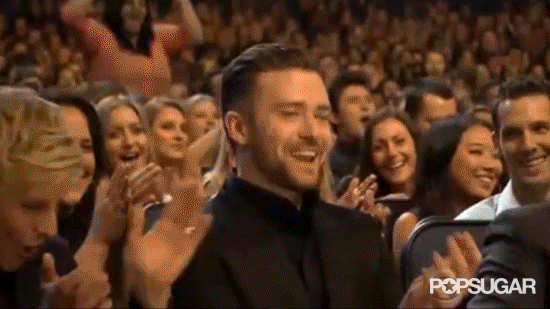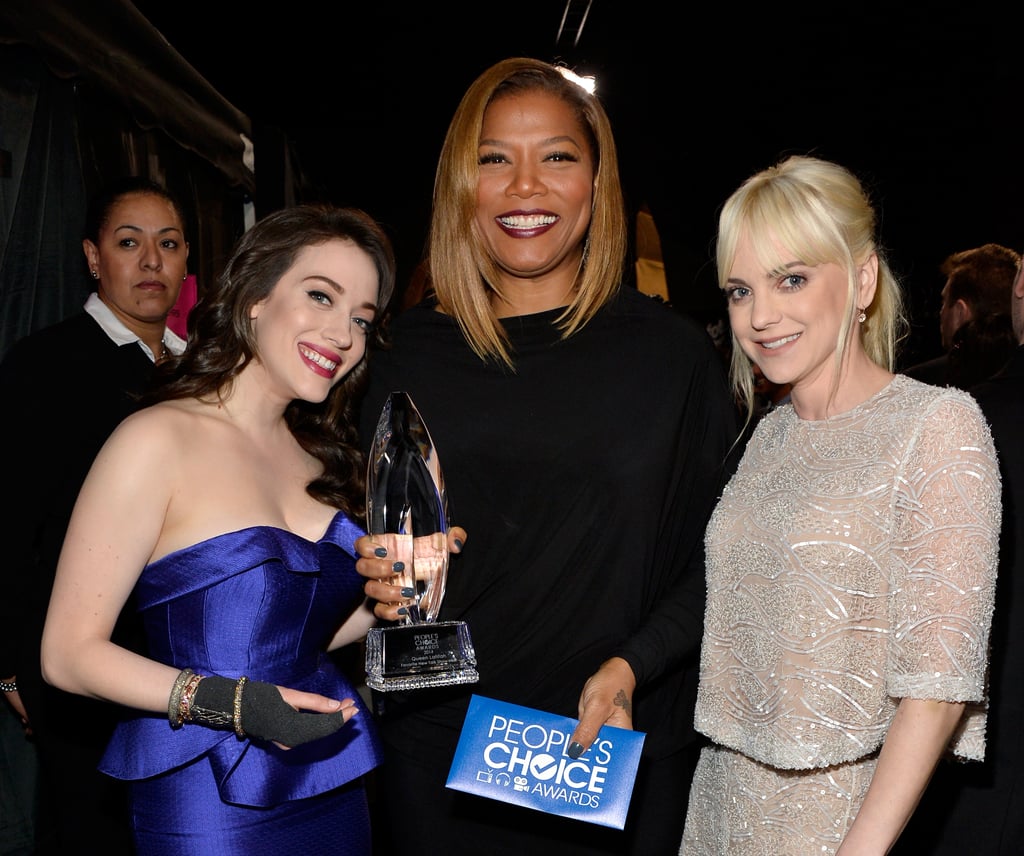 Queen Latifah [13] showed off her statue for favorite new talk show host with Kat Dennings and Anna Faris [14] backstage — see a list of all the People's Choice Awards winners [15].
Hosts Kat Dennings and Beth Behrs entertained [16] throughout the show — especially when Beth twerked and rapped at the same time. See all the show pictures here [17]!
Jennifer Hudson [18] kissed her statue and held onto her sister after she was honored with the favorite humanitarian award and gave an emotional acceptance speech [19] — watch it below.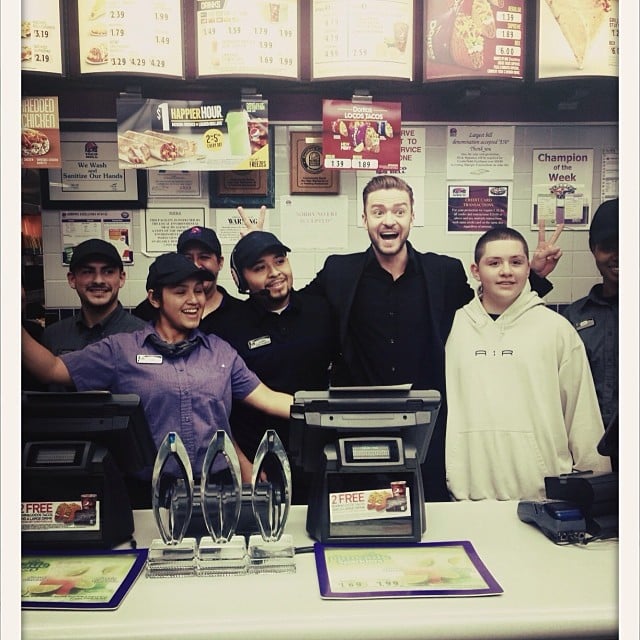 Justin Timberlake [20] took his three statues to Taco Bell [21] after the show and shared it on Instagram. Check out all the other star snaps from the People's Choice Awards [22].
Source: Instagram user justintimberlake [23]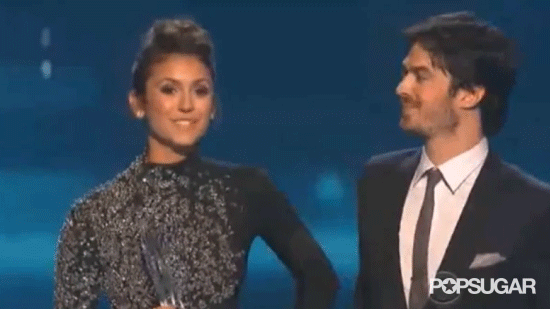 Ian Somerhalder planted an adorable kiss on Nina Dobrev [24] after they picked up the honor for favorite onscreen chemistry — and fans went wild.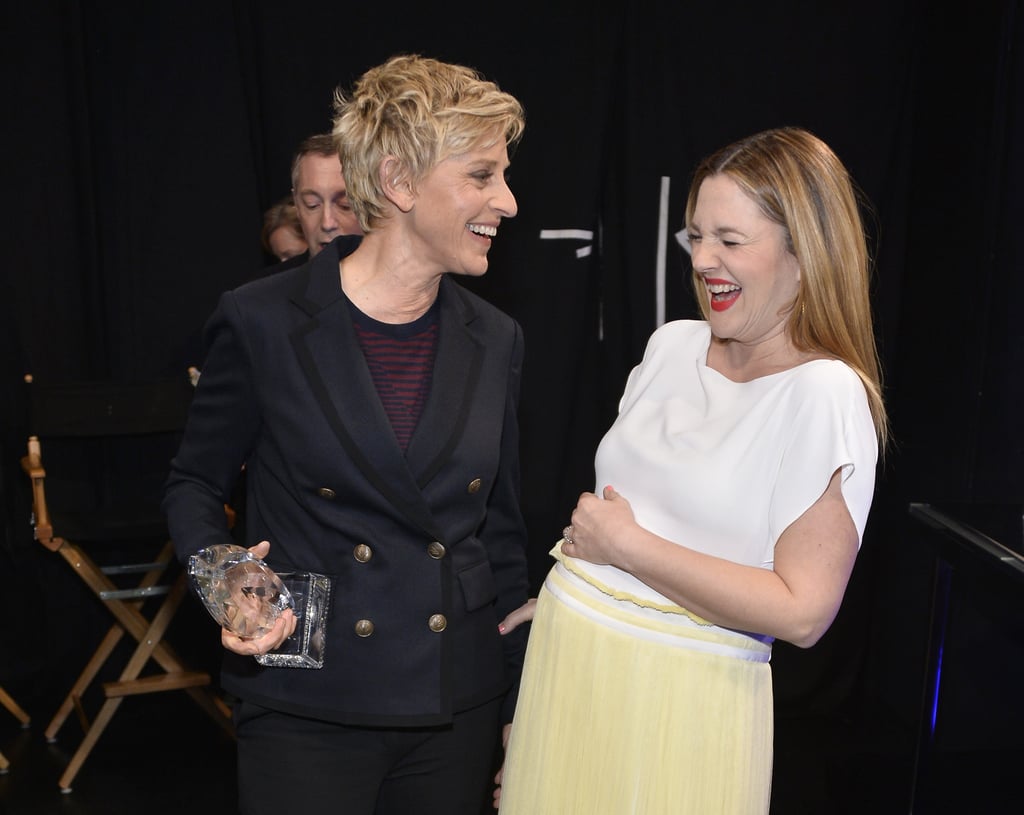 Drew Barrymore joked around with Ellen DeGeneres [25] backstage, making for one adorable photo op.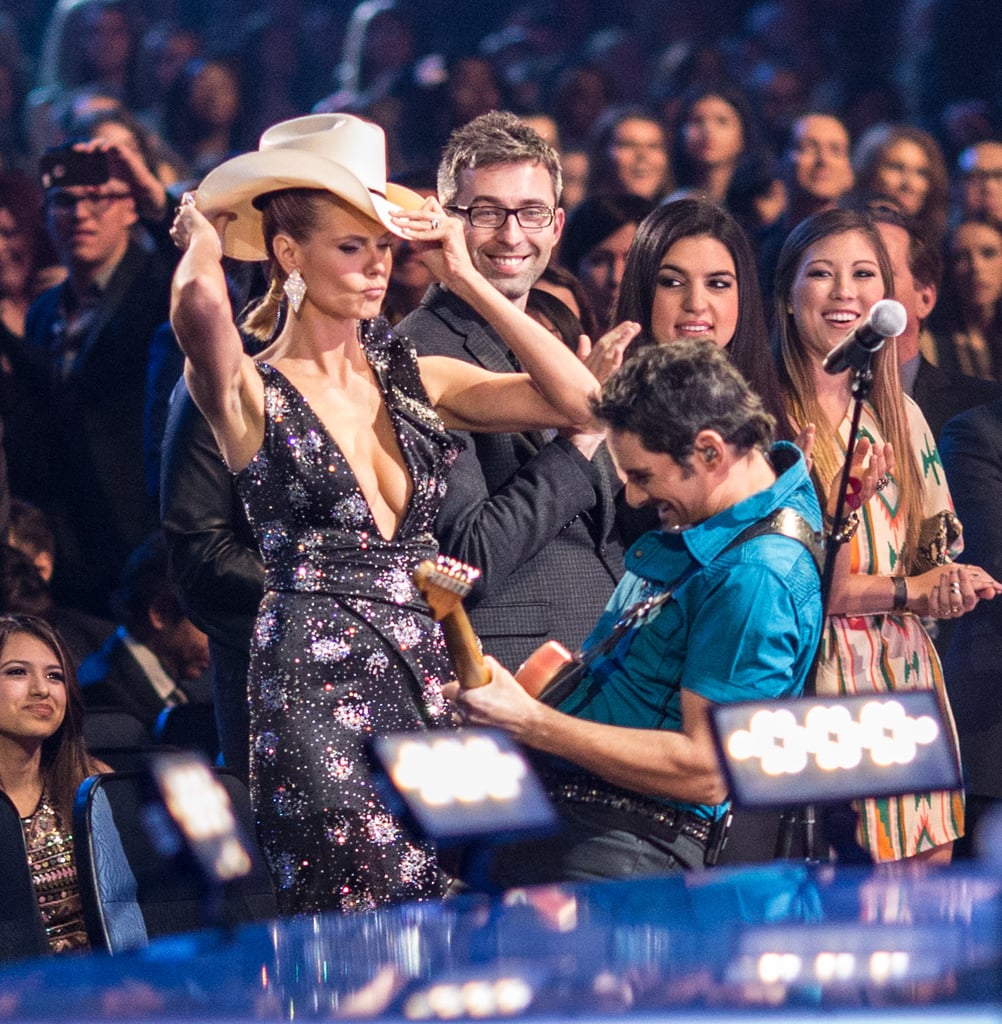 Heidi Klum [26] got in on the fun during Brad Paisley's performance . . . and with every other star [27] there too.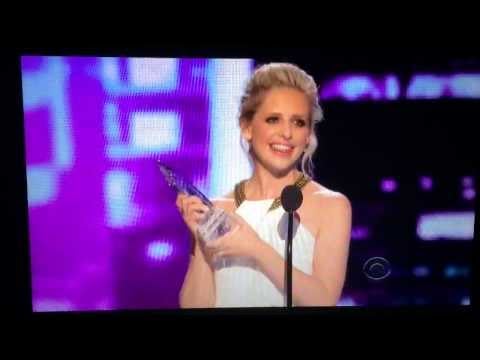 Sarah Michelle Gellar [28] took her chance to thank Buffy the Vampire Slayer fans — 10 years later — as she accepted the award for favorite actress in a new TV series [29].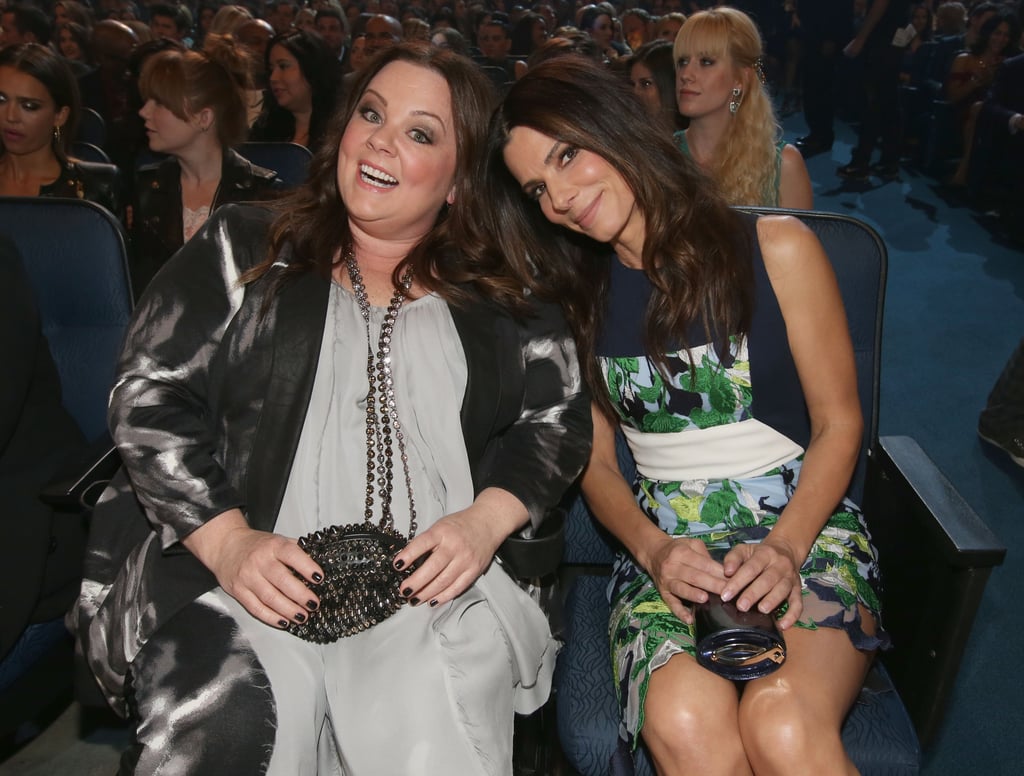 Sandra Bullock and bestie Melissa McCarthy sat together [30] in the audience and picked up the win for favorite movie duo.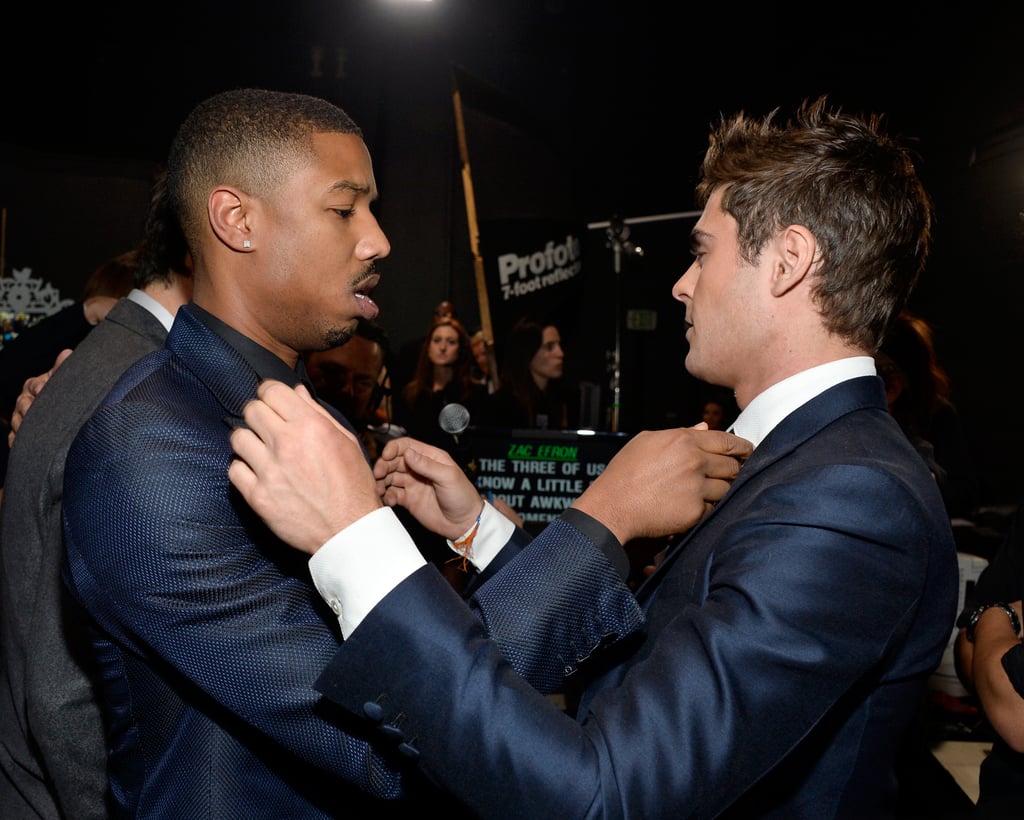 Zac Efron [31] and his That Awkward Moment costar Michael B. Jordan straightened each other's ties before taking the stage with their costar [32] Miles Teller.