After 50 years, Sports Illustrated's swimsuit issue still soaks up headlines and advertiser dollars like bikini models soak up the sun. The first cover debuted in 1964 as a way for the managing editor, Andre Laguerre, to fill the pages during the slow Winter months. He asked editor Jule Campbell to lead the charge, and she proceeded to turn the annual issue into a major cultural moment. This week the 50th cover was unveiled [1]. While you could dismiss the issue as an off-topic, sexed-up ploy for attention by the otherwise straight-sports publication, it has managed to matter over the past five decades. These six examples show why.
1964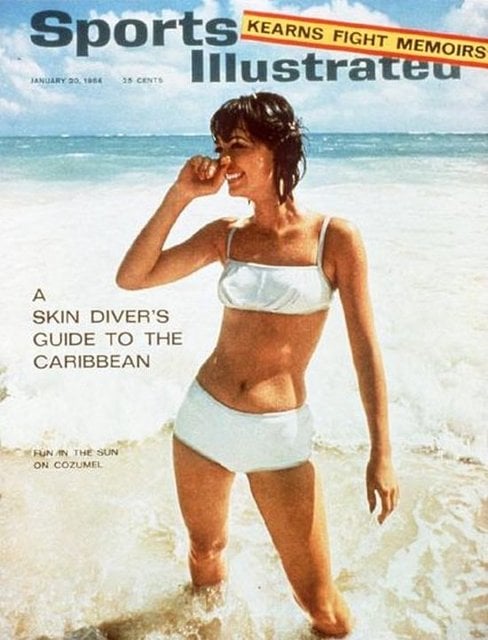 The first swimsuit issue did more than cure the Winter blues and make the bikini, invented in the '40s, an acceptable form of beachwear. Editor Jule Campbell purposefully searched for "California" women who were "bigger and healthier." Jule, who headed up the issue until 1996, also helped usher in the "supermodel era" by running the models' names with their pictures. The move made the likes of Elle Macpherson and Christie Brinkley more than anonymous pretty faces . . . and bodies.
1978
The 1978 issue goes down as the swimsuit issue that received the most letters to the editor. Inside, Cheryl Tiegs bared her nipples in a white fishnet suit. After the intense backlash and hundreds of canceled subscriptions, Sports Illustrated toned down the overt sexual nature of the photos and became an example of acceptable pseudo-pornography for family men and teens.
1996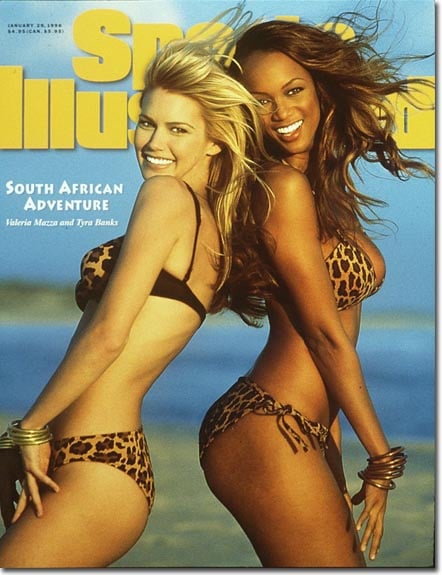 In 1996, Tyra Banks [2] became the first woman of color to grace the cover of the issue, sharing it with Valeria Mazza. Tyra would go on to get the cover all to herself the next year.
1997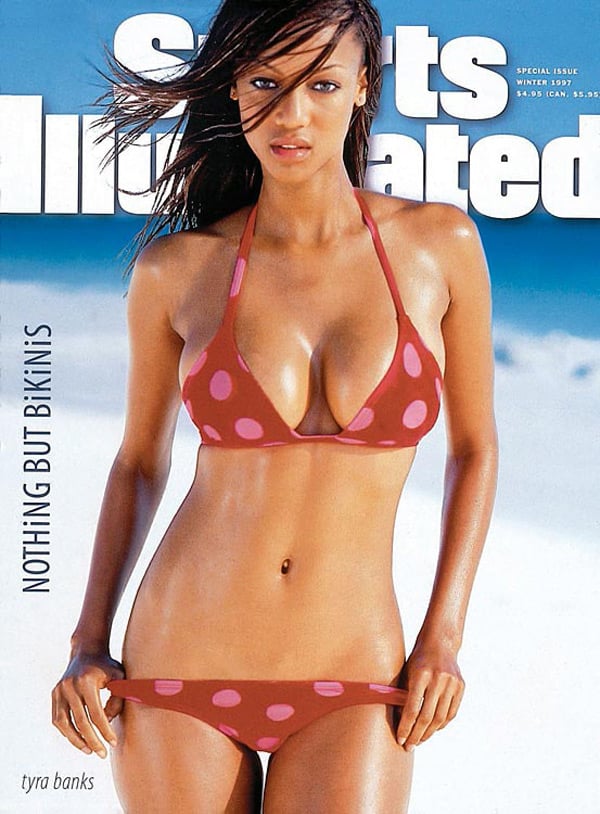 And here it is, the infamous red and pink polka-dot bikini. Tyra recently reflected on what the issue meant to her:
"A lot of the women here say it was their dream. But it wasn't my dream, because I didn't think it was possible. And I didn't think it was possible because of the color of my skin . . . I want to thank Sports Illustrated . . . for thinking different, and I say 'different' without an 'ly,' for being daring and for making every little black girl that year that saw that issue go 'oh my God, mama, I think I'm pretty because a black girl's on the cover just like me.' I stand here representing everybody with a dream, to know that if you have a dream and you have tunnel vision, it can come true. But remember to dream bigger. Because if you do, those things can be reached, too."
2007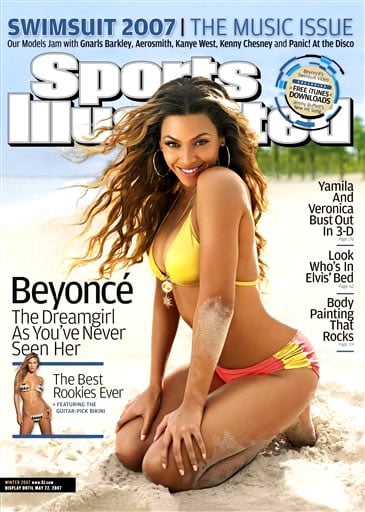 In 2007, Beyoncé became the first musician — and first nonmodel — to land the cover. It marked the third time a black woman got the coveted spot. Paired with the launch of Beyoncé's swimsuit line, it also signaled the coming complete domination for Queen Bey.
2012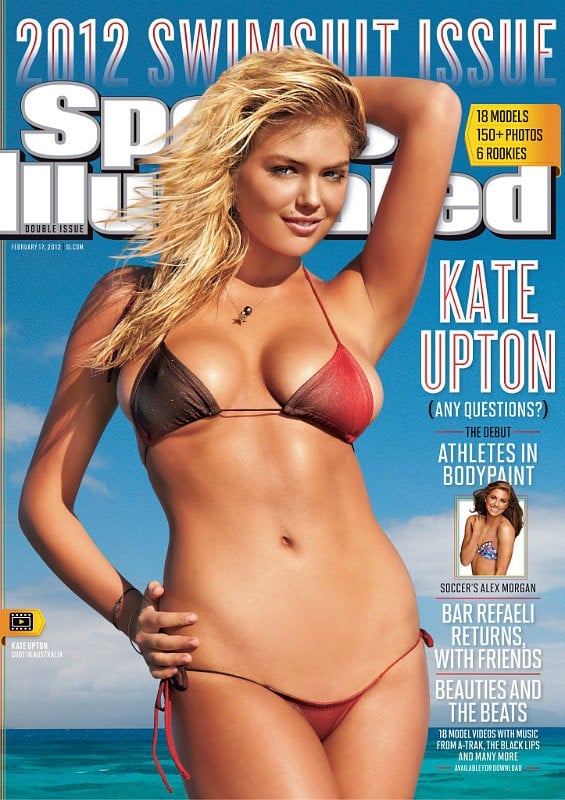 In 2012, Kate Upton and her barely there bikini debuted. Gone were any concerns left over from the '78 backlash. Kate, who first found fame doing the Dougie in a viral YouTube video [3], represented a new way to be discovered. Her curves also sparked a debate about beauty standards. After the cover's debut, a Victoria's Secret casting director said: "We would never use" Kate because "she's like a footballer's wife, with the too-blond hair and that kind of face that anyone with enough money can go out and buy."
As for Kate, who also landed the 2013 cover, she reflected on the experience in Elle later [4]:
"After my first Sports Illustrated cover, I felt terrible about myself for a solid month. Every single guy I met was either married or about to be married, and I felt like I was their bachelor present or something. I'm not a toy, I'm a human. I'm not here to be used."
She also commented on the negative comments made about her figure:
"I don't really take offense to it. I'm fine with it. I really do like my body and growing up in Florida, it was always a good thing if you could fill out a bikini."
Kate went on to land a Vogue cover.