Beyoncé is always in the spotlight, but she really took the world by storm in 2013. After kicking off the year with an HBO documentary, Life Is But a Dream, and an unforgettable Super Bowl halftime performance — featuring a Destiny's Child reunion, no less! — she embarked on the Mrs. Carter Show tour, which spanned from April to December. When we say Beyoncé was everywhere this year, we mean it: she became the new face of H&M, landed her first-ever covers for Shape and British Vogue, and starred in Pepsi's ad campaign. But Beyoncé didn't stop there. She debuted a brand-new 'do on Instagram in August, shocking the world with a bold pixie cut [1], and then changed it again with a blond dye in November! We just can't keep up.
Click through to see her biggest 2013 successes, listen to her new music — a self-titled "visual album" [2] that she released without promotion at midnight on Dec. 13 — and check our her "mini behind-the-scenes documentary." We'll be waiting anxiously to see what Queen Bey has coming up next. Until then, though, be sure to check out our other Best of 2013 coverage [3].
Photo courtesy of H&M [4]
Beyoncé promoted her Super Bowl show with a sexy sports-themed spread in GQ's February 2013 issue [5] that was released in early January.
Source: Terry Richardson/GQ [6]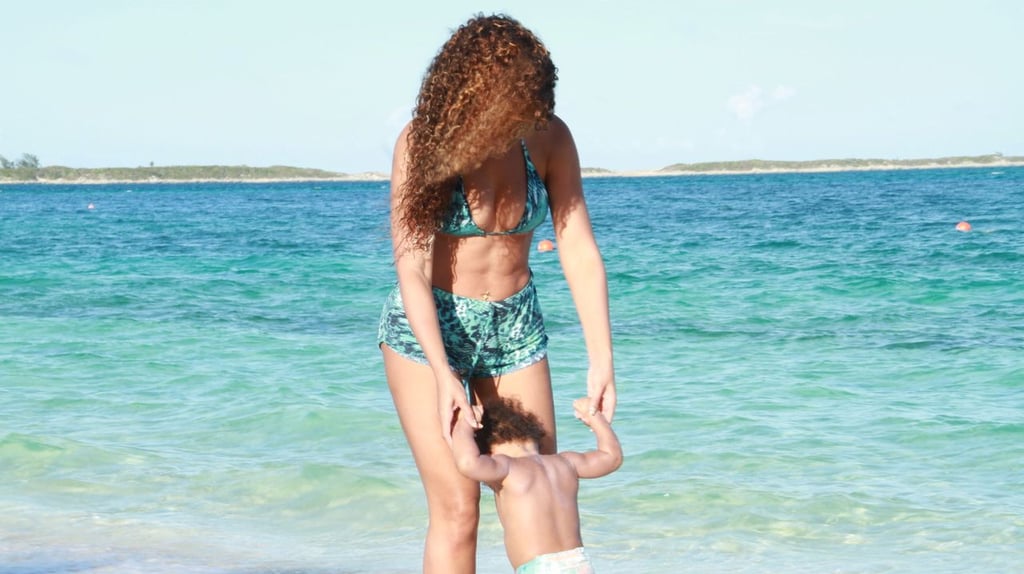 Beyoncé took a break from work to celebrate Blue Ivy's first birthday [7] with a trip to the Bahamas in January. It wasn't all about family, since Beyoncé also posed for a photo shoot, causing speculation that she's the new face of H&M.
Source: Tumblr user Beyoncé [8]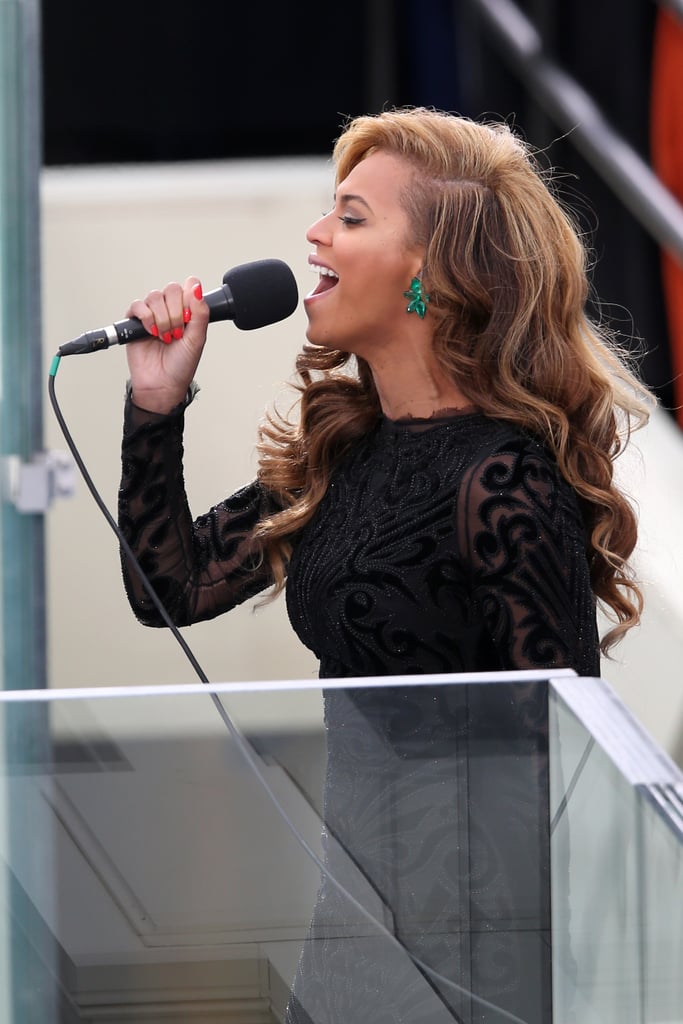 In January, Beyoncé sang the national anthem at the presidential inauguration [9]. The next day, she announced her new blog, writing "The Beyhive blog is my way of showing all the inspiring things I come across every single day."
Beyoncé landed in New Orleans [10] with her mom, Tina, on Jan. 24 to get started rehearsing for the Super Bowl. A few days later, her pal Michelle Williams [11] denied previous reports that Destiny's Child would be joining in on the halftime performance.
In response to the controversy surrounding her lip-syncing performance at the presidential inauguration, Beyoncé posted this snap of herself in a "Can I Live?" sweatshirt during Super Bowl rehearsals in New Orleans in February.
Source: Instagram user baddiebey [12]
Beyoncé took a break from early February Super Bowl rehearsals for a Cajun meal at the famous New Orleans spot Mother's Restaurant.
Source: Instagram user baddiebey [13]
Beyoncé posed in referee-inspired gear [14] for a sexy snap just days ahead of her Super Bowl halftime performance in February.
Source: Tumblr user Beyoncé [15]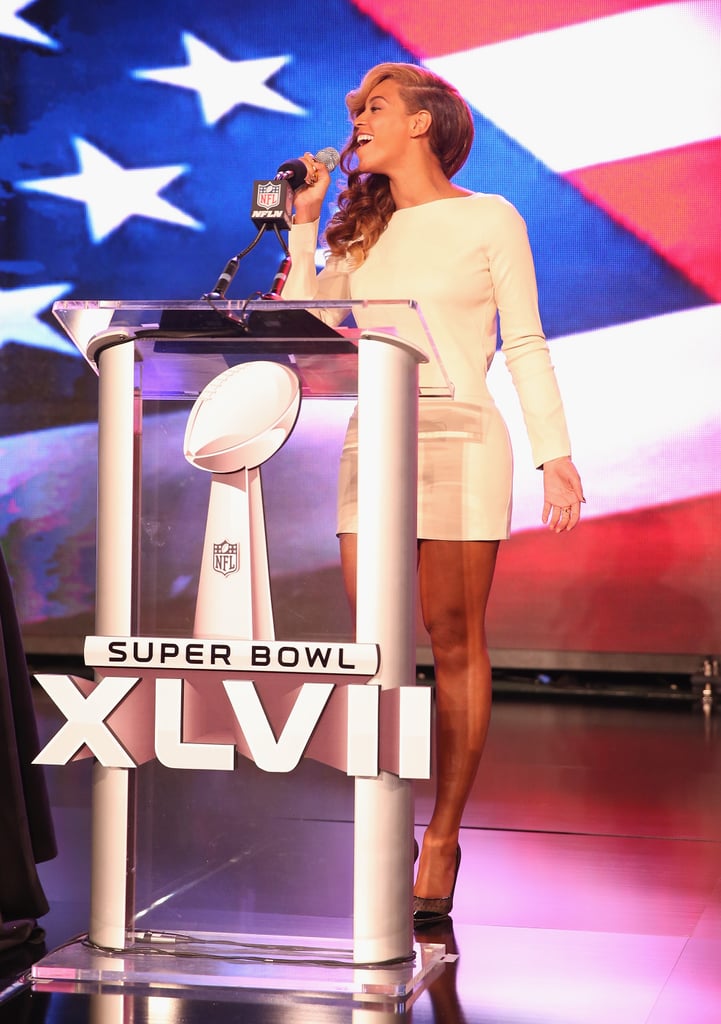 Beyoncé belted out the national anthem live at the Super Bowl halftime show press conference [16] at the end of January.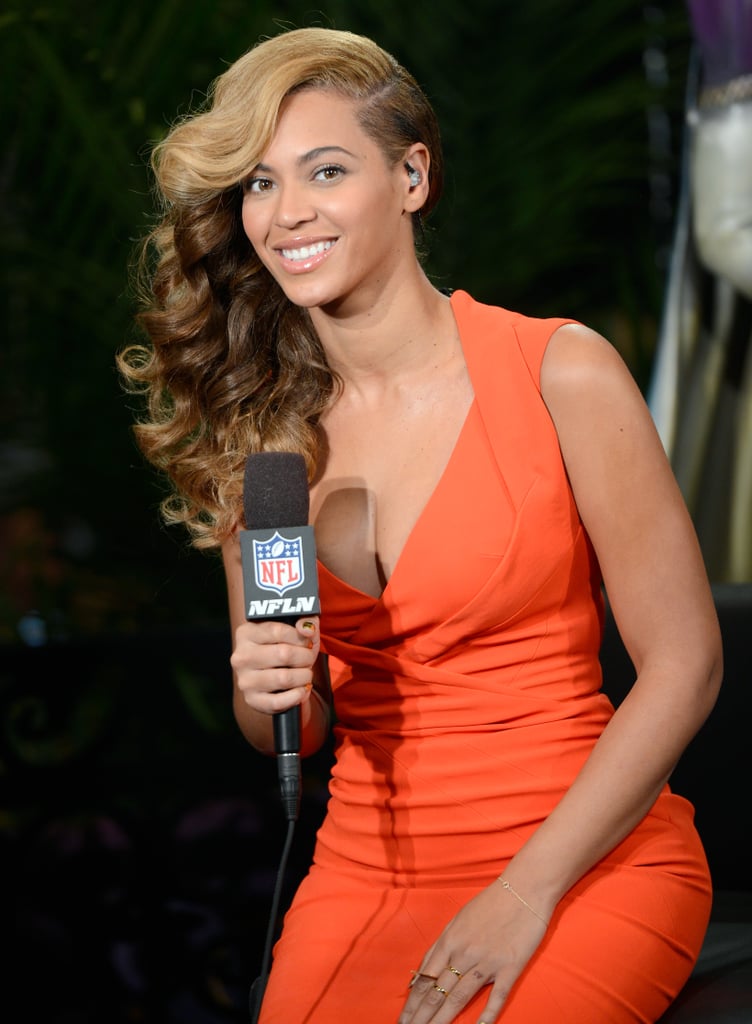 Beyoncé visited Radio Row in New Orleans ahead of the Super Bowl in February to promote her halftime show.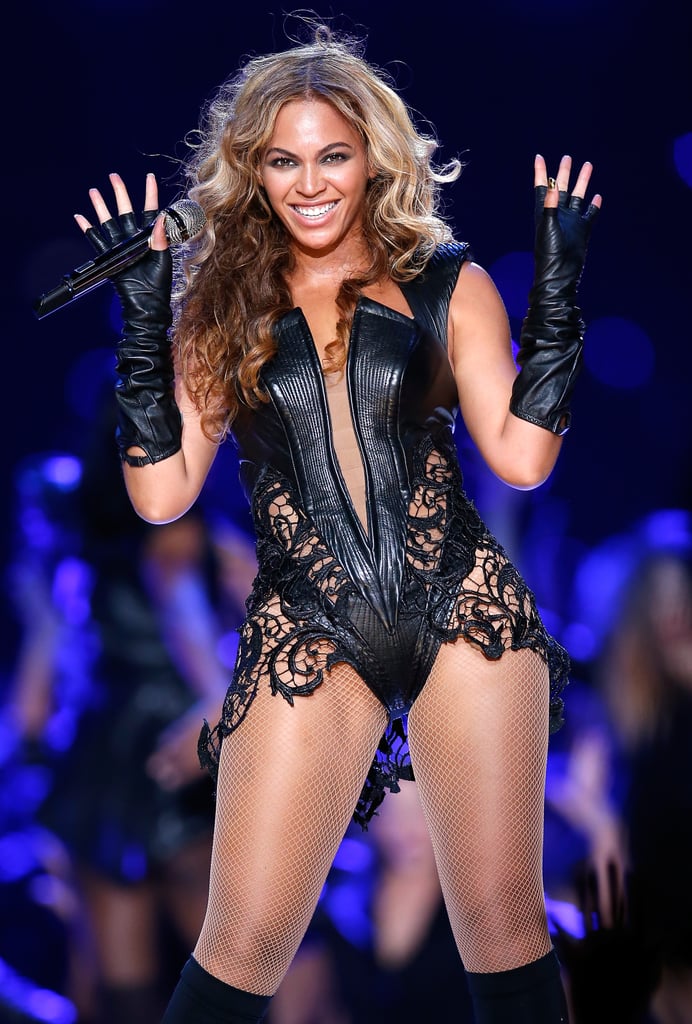 Beyoncé rocked the Feb. 3 Super Bowl halftime show [17] in New Orleans with a surprise performance alongside her Destiny's Child bandmates.
Beyoncé's Super Bowl halftime show in February included her hits "Crazy in Love" and "Single Ladies." The day after the much-talked-about performance, she announced her Mrs. Carter Show tour.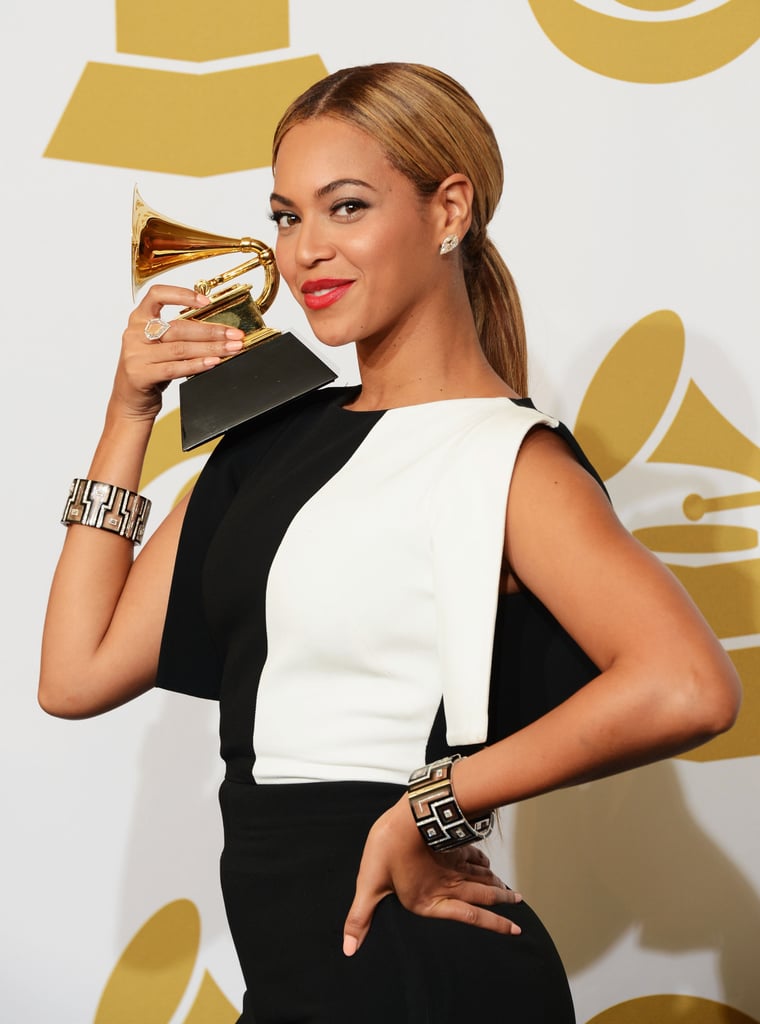 In February, Beyoncé picked up a Grammy [18] for "Love on Top" in February and cheered on Jay Z during his performance with Justin Timberlake [19].
Beyoncé landed on the cover of the March 2013 Vogue [20]. Inside the issue, she opened up about becoming a mom and wanting more kids.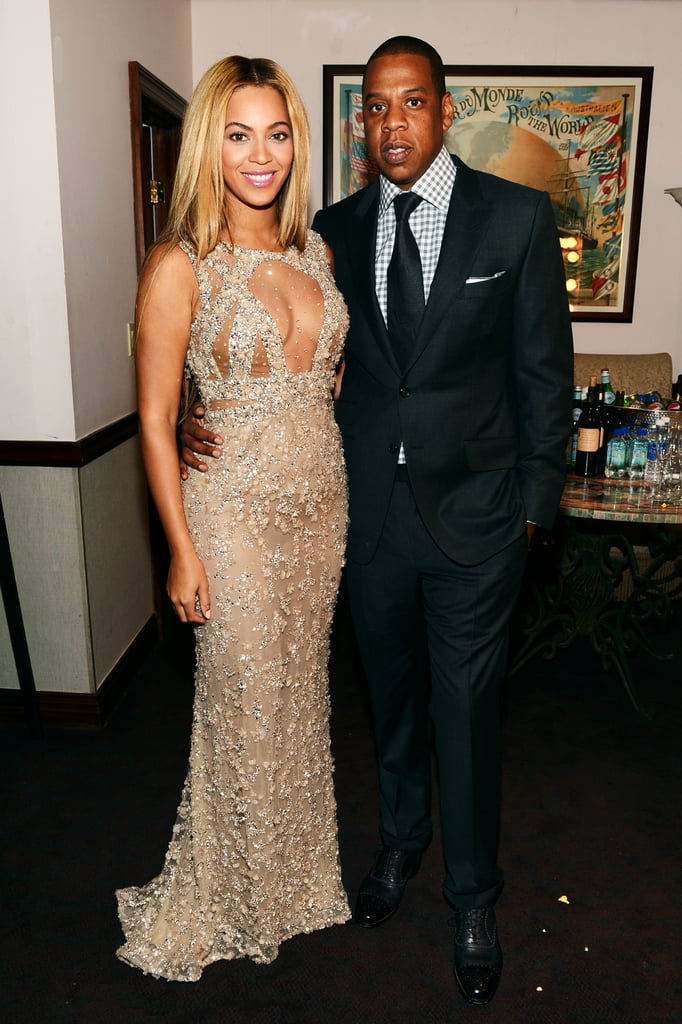 Beyoncé posed with Jay Z at the NYC premiere of Life Is But a Dream [21] on Feb. 13.
Beyoncé sat down with Oprah Winfrey [22] for an interview on Oprah's Next Chapter that aired on Feb. 16, just before the premiere of the former's HBO documentary.
Source: Tumblr user Beyoncé [23]
Beyoncé showed off 1-year-old Blue Ivy Carter [24] during her Life Is But a Dream documentary, which premiered on HBO on Feb. 16.
Beyoncé graced yet another cover in February, when she posed for The Gentlewoman's Spring and Summer 2013 issue.
Source: Tumblr user Beyoncé [25]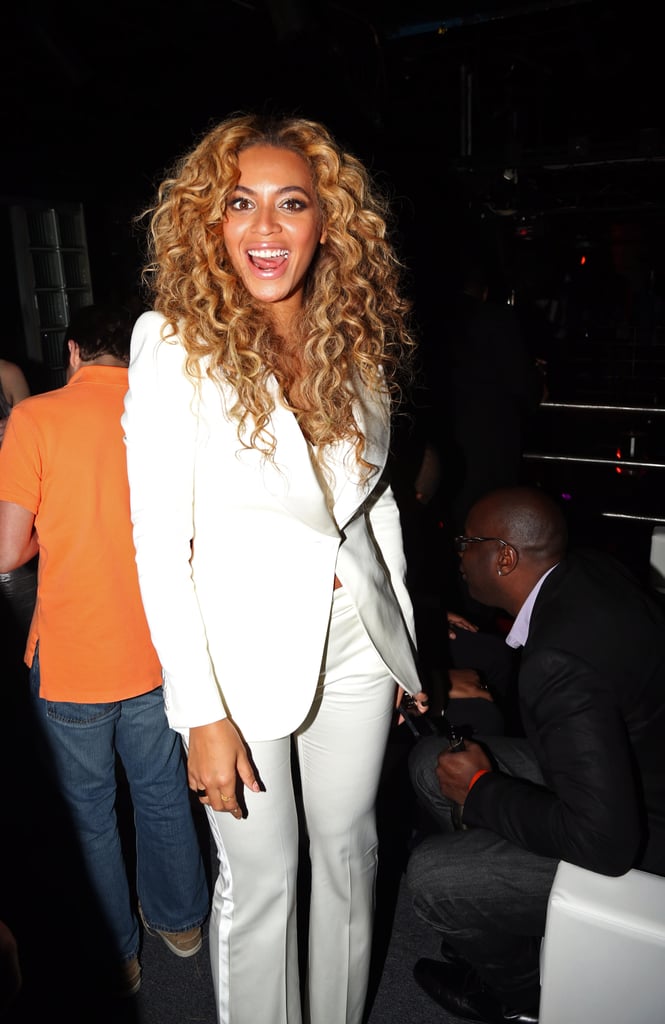 Beyoncé had a lot to celebrate, including the release of her Life Is But a Dream documentary at a special dinner in Houston [26] hosted by Jay Z ahead of the NBA All-Star Game on Feb. 17.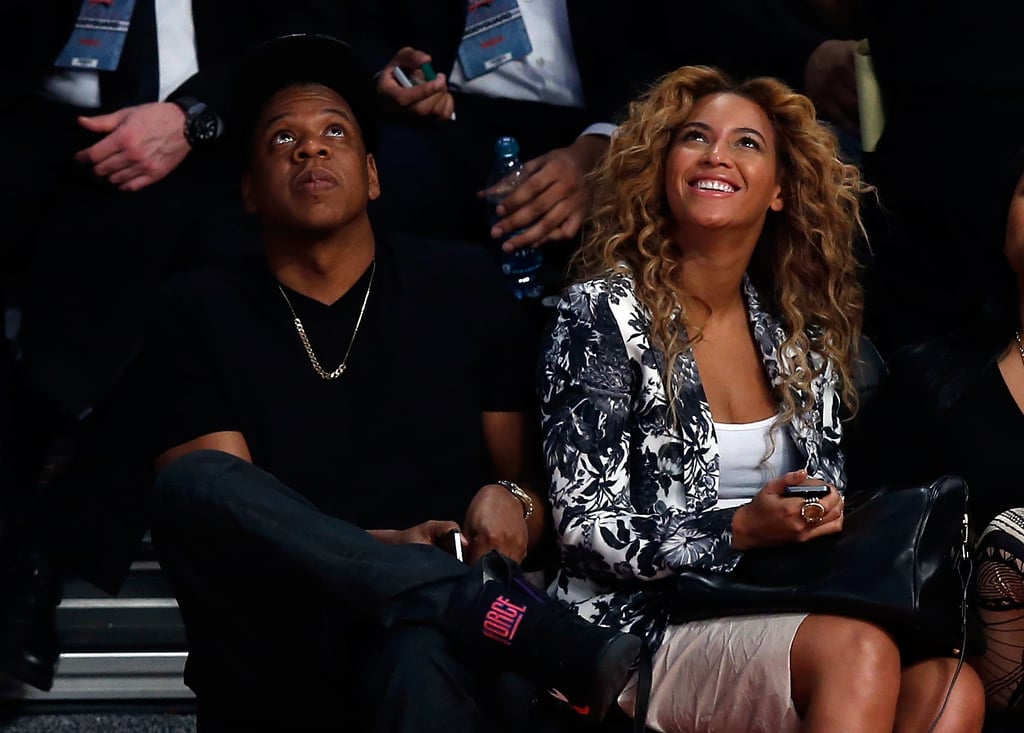 Beyoncé and Jay Z wrapped up an exciting February weekend at the NBA All-Star Game [27] in Beyoncé's hometown of Houston, TX.
Beyoncé was named the new face of H&M [28] after the brand unveiled her first ad for its Summer collection in March.
Photo courtesy of H&M [29]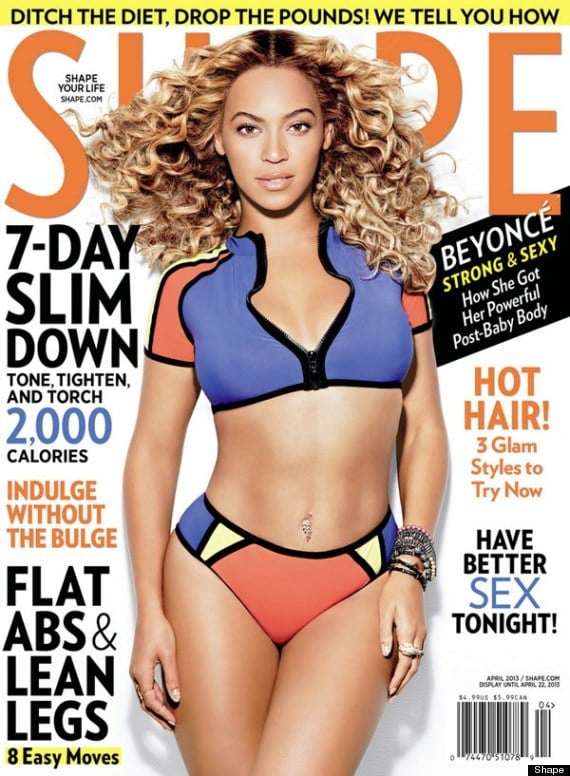 Beyoncé showed skin in a sporty two-piece for the cover of Shape's April issue [30]. She revealed that she gained 57 pounds while pregnant with Blue Ivy and "didn't have a lot of time to lose the weight, because I scheduled a show three months after I gave birth, which I would never do again. I'm not a person that is naturally very thin. I am a person that has to work at keeping my body in shape."
Beyoncé showed off her midriff [31] for her first-ever cover of British Vogue in the May issue.
Beyoncé released her new Pepsi ad [32] debuting a snippet of her song "Grown Woman" on her fifth wedding [33] anniversary with Jay Z in April.
Beyoncé and Jay Z celebrated their wedding anniversary [34] with a trip to Cuba in April. The vacation drew criticism from conservative politicians, who argued that the trip was insensitive and possibly illegal due to travel restrictions. However, according to reports, Beyoncé and Jay Z obtained the proper documentation from the US government to take the trip.
H&M revealed the sexy bikini shots of Beyoncé [35] from the brand's new Summer campaign in April, after shooting the ads during a trip to the Bahamas in January.
Photo courtesy of H&M [36]
Beyoncé's tour looks [37], which were designed by Emilio Pucci, were revealed mid-April. The brand's creative director, Peter Dundas, shared that "doing stage costumes is a little different than a show — it's like a high-voltage version of the runway."
The Mrs. Carter Show World Tour [38] kicked off with a bang at a sold-out show in Serbia on April 15.
There were many memorable moments on Beyoncé's Mrs. Carter Show tour, but this fan photobomb in October is definitely in the top five.
Bikini-clad Beyoncé frolicked on the beach in her H&M commercial, which debuted in late April and featured a snippet of her new song "Standing on the Sun."
Beyoncé basically owned the red carpet at the Met Gala in May [39] — she showed up in a gorgeous Givenchy gown for the event, for which she was an honorary cochair.
Beyoncé promoted the animated film Epic [40] in an interview with Good Morning America in May. She talked about her emotional experience providing voice-over for the movie, as well as the prospect of making Blue Ivy a big sister.
After canceling one of her shows in Antwerp, Belgium, due to "dehydration and exhaustion [41]" in May, rumors swirled that Beyoncé was expecting another baby. She responded to her fans with a handwritten note that she shared on her website, apologizing for postponing the concert. She returned to the stage the next night, telling the crowd that she felt "much better," but did not address the pregnancy speculation.
Source: Tumblr user Beyoncé [42]
In May, the song "Grown Woman" was leaked online [43] after weeks of teases — it was first featured in Beyoncé's Pepsi commercial earlier in the year and has proven to be another fun, fiercely independent anthem.
In May, the fashion rental site Rent the Runway announced The Beyoncé Boutique [44], its exclusive partnership with the entertainer featuring handpicked shoppable styles from Beyoncé herself.
Beyoncé went nude and glittery on the cover of Flaunt magazine in July, opening up about her status as a gay icon.
Source: Tony Duran/Flaunt Magazine [45]
Beyoncé shocked the world in August when she casually debuted a blond pixie cut on Instagram. And that wasn't her last hair change. . .
Source: Instagram user Beyoncé [46]
In August, Beyoncé changed her hair again, debuting an A-line bob [47] while out and about in Miami.
Beyoncé changed her hair again at the end of November, debuting a bright blond 'do backstage with a fan. We'll be waiting to see what she does next!
Source: Instagram user freittaasscarter [48]
Beyoncé and her husband, Jay Z, began a 22-day vegan challenge that they announced on Dec. 3. This news was coupled with a slew of photos from Bey's beach getaway [49] with her sister, Solange!
Source: Tumblr user Beyoncé [50]
Christmas came early when Beyoncé quietly released her new, self-titled album on Dec. 13. It features not only 14 new songs — featuring her husband, Jay Z, Drake, Frank Ocean, and more — but also 17 exclusive iTunes videos that make it a "visual album." Check out a preview of Queen B and her daughter, Blue Ivy Carter, collaborating, and then click here to check out more [51]!
After releasing her surprise "visual album," [52] Beyoncé followed it up with a two-part "minidocumentary" with behind-the-scenes footage. Part one is titled "The Visual Album."
The second part of Beyoncé's "minidocumentary" about her surprise album [53] is titled "Imperfection," focused on the core message behind the album.