Beyoncé may not have been in attendance at Kim Kardashian and Kanye West's wedding in Italy [1] on Saturday, but she did take the time to wish the newlyweds a "lifetime of unconditional love" in a photo posted to Instagram. "God bless your beautiful family," Beyoncé added in the snap, which was one of the photos featured in Kim and Kanye's Vogue spread back in April. While it was widely reported that Jay Z and Beyoncé would be guests at the wedding [2] — it was also rumored that Jay would be acting as Kanye's best man — it appears that the couple skipped the lavish Florence, Italy, ceremony in favor of a relaxing vacation in the Hamptons [3] in New York for the Memorial Day weekend, just the latest in a series of envy-inducing vacations [4] that Beyoncé and her family have been taking all year. The singer posted a photo of herself lounging in bed [5], makeup-free, to Instagram around the same time that Kim would have been walking down the aisle in Europe.
Source: Instagram user beyonce [6]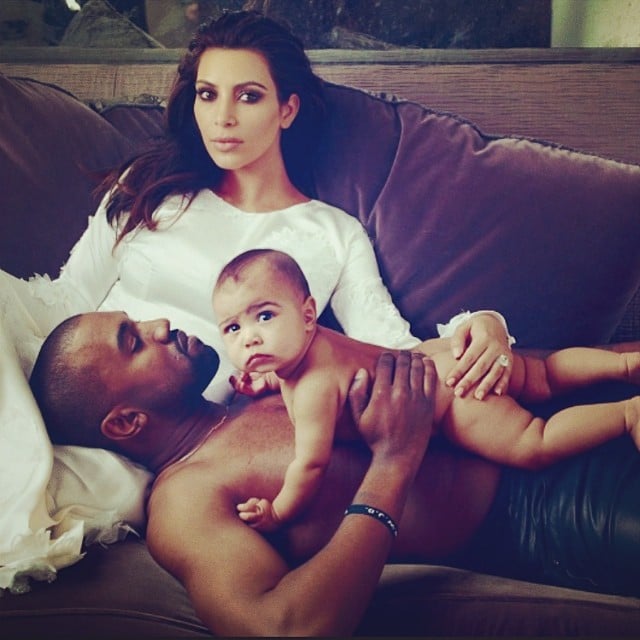 "Wishing you a lifetime of unconditional love. God bless your beautiful family."
Source: Instagram user beyonce [7]