Breaded Zucchini and Rainbow Chard with Lentil Pilaf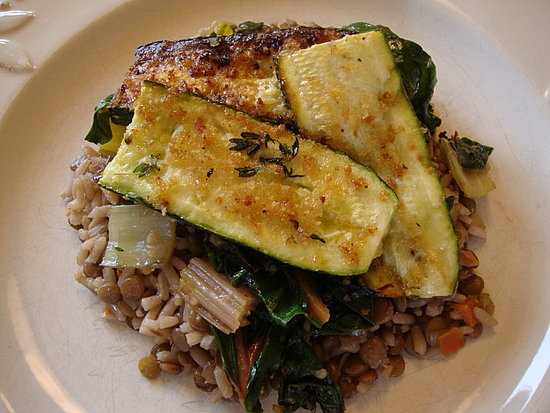 This one's a keeper. The Husband ranked this an 11 out of 10, but the Sixth Grader didn't rank it quite that high. He loved the zucchini the most though. I received our box of produce yesterday from Green Buffalo which is good since I wasn't planning on hitting the grocery store until today. The rainbow chard wooed me with its fresh, vibrant colors. I used 3 of the 5 zucchinis I got and added some lentil pilaf—packed with vitamins and protein, this meal will be a regular thing at my house.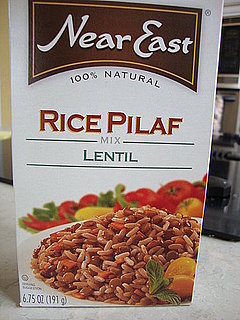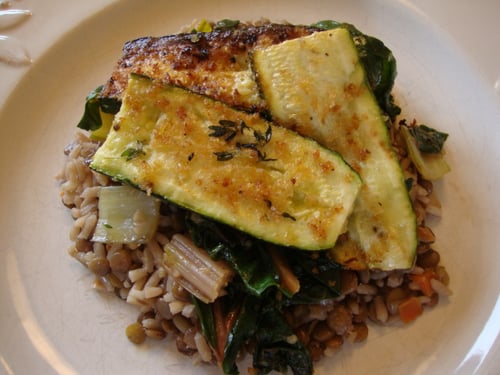 Breaded Zucchini and Rainbow Chard with Lentil Pilaf
Original recipe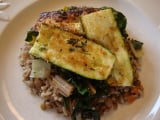 Ingredients
12 stalks of rainbow chard
3 medium zucchini
3/4 C panko breadcrumbs
2 Tbs fresh thyme
1/4 tsp salt
1/8 tsp pepper
2 Tbs olive oil + 1 tsp, divided
1-6.75 oz box Near East Lentil Pilaf
Directions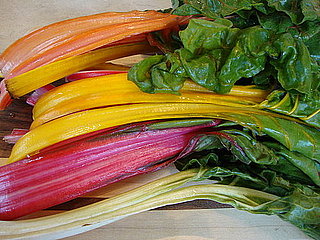 Start the pilaf—it takes 35-40 minutes. In the meantime, prepare the vegetables: slice the zucchini lengthwise, then in half; set aside.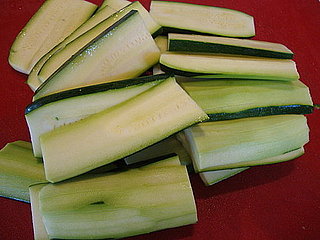 Next, chop up the chard—both stems and leaves. Transfer to a bowl. (It reminds me of that ribbon candy you see at Christmas time)!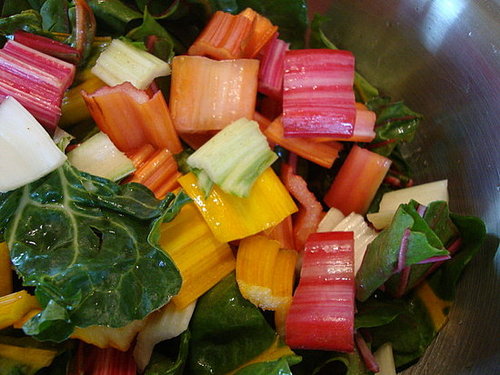 Combine the panko, thyme, salt and pepper in a shallow bowl.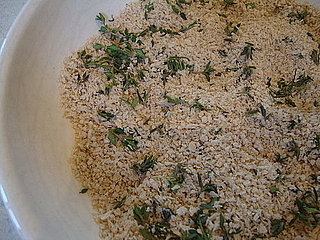 In a large skillet over medium-high heat, heat 2 Tbs of olive oil. (I'd start this when the pilaf has about 20 minutes left). Bread the zucchini, pressing down firmly to coat it with the panko. Cook for about 2 minutes per side and transfer to a plate; cover with foil to keep warm.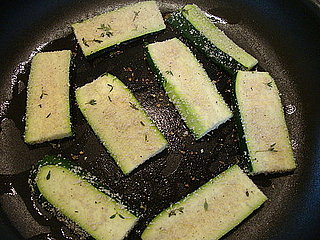 Once the zucchini is done, reduce heat to low and wipe out the pan with a paper towel. Add the remaining olive oil and chard to the pan.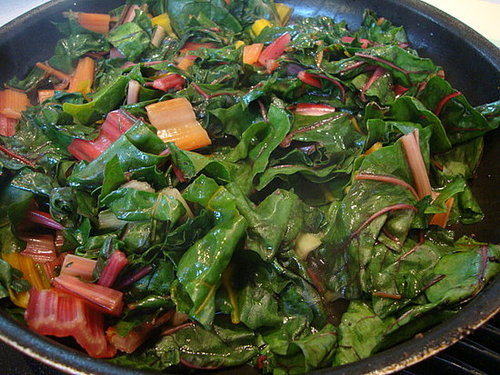 I added a tiny bit of water after a couple of minutes and covered it to let the chard steam for a bit. Stir occasionally as the chard begins to wilt. If you have any of the panko mixture left, add that, along with salt and pepper, if you'd like. Continue cooking it for another few minutes. The pilaf ought to be done about the same time.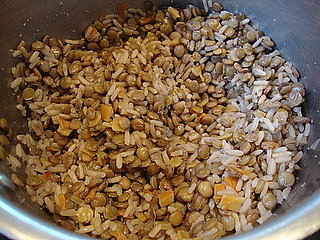 Top individual servings of the pilaf with a large spoonful of chard and 2-3 slices of the zucchini. Yuuummmm….Enjoy!
Information
Category

Other, Main Dishes