I mix this up on a Sunday and take it to work through the week for an easy, healthy breakfast at my desk. Feel free to play with the fruit mixtures, I have tried dried apricots, pears and kiwi as well. I just add the yogurt before I leave for work.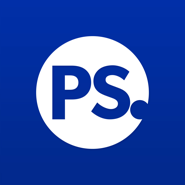 Breakfast Quinoa
I can't remember where I found the recipe...
Ingredients
1 cup quinoa, uncooked and rinsed
1 cup water
1 cup apricot nectar (or other nectar, no extra sugar added)
2 apples, cored, diced
1 cup blueberries, rinsed
2 tbsp chopped walnuts
2 cups plain yogurt (nonfat, no sugar added)
Directions
1. Bring rinsed quinoa, water and nectar to a boil. Reduce to a simmer and cover. Let cook until all liquid is absorbed, about 10-15 minutes.
2. Remove from heat and let cool. Once quinoa is completely cool, toss with diced apples, blueberries, and chopped walnuts. Top with yogurt just before serving.
Makes 4 servings.
Information
Category

Other, Breakfast/Brunch