Camera flashes, flashed bare chests, and flashy screen sirens give the Cannes Film Festival some of its je ne sais quoi, and that's why it's one of our favorite film fests. After a rocky start (it was initially set to start in 1939 but was postponed due to World War II), the inaugural Cannes took place almost 70 years ago on Sept. 20, 1946, making it one of the oldest film festivals to date. What began as a stand against Fascist and Nazi propaganda is now a prestigious, star-studded event [1]. As this year's festivities get underway, see some of the international film festival's milestones and most eccentric moments in pictures!
First Fest, 1946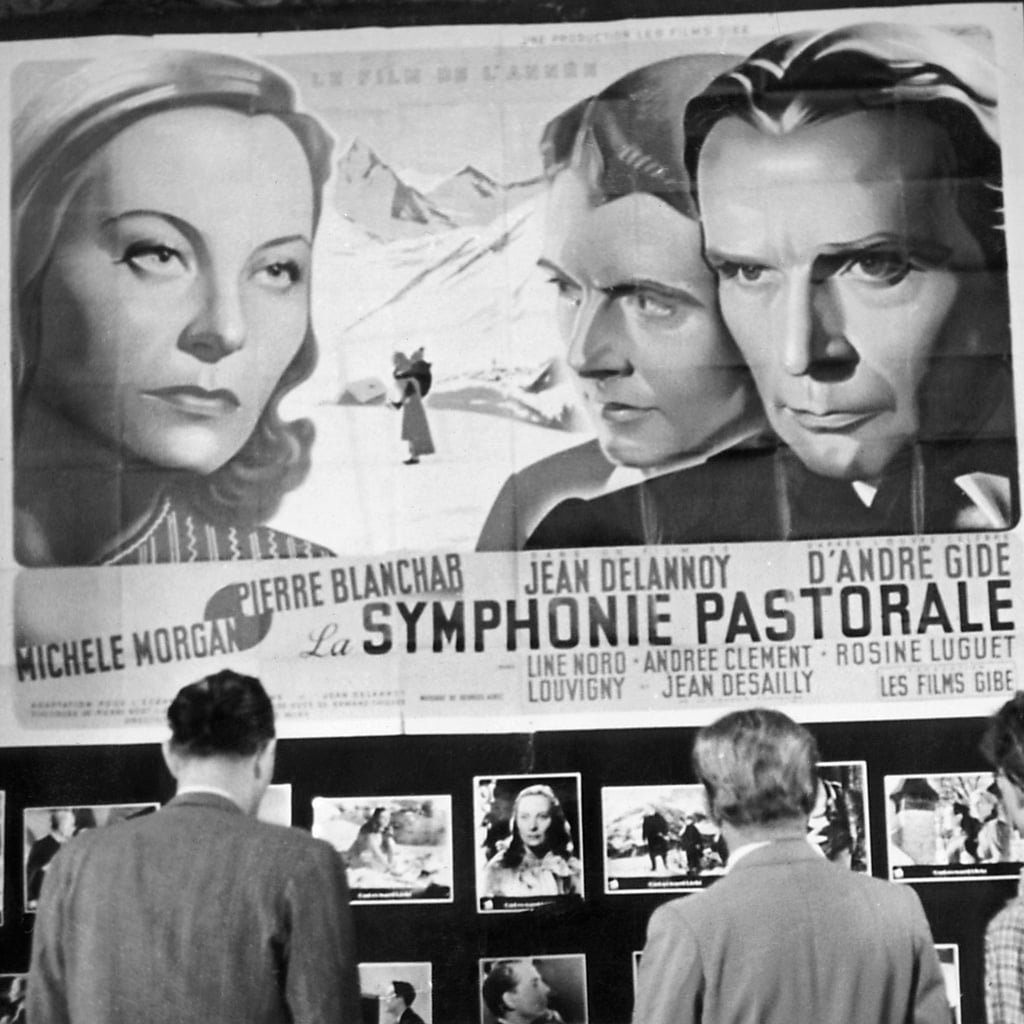 At the first Cannes Film Festival in 1946, French actress Michele Morgan won the best actress award for her starring role in La Symphonie Pastorale, which also won one of the nine Grand Prix awards. The film's plot follows a mountain village pastor who adopts a blind girl and raises her into a beautiful young woman, whom he falls in love with.
Year of Changes, 1947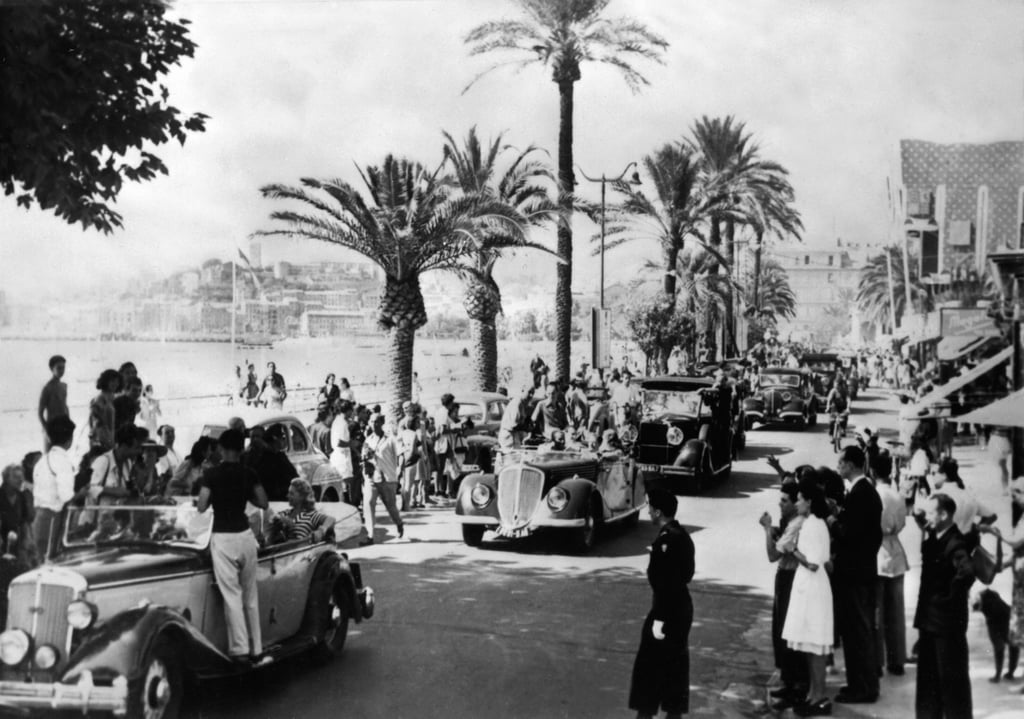 The following year, in 1947, the name was changed from Le Festival International de Cannes to Festival du film de Cannes, despite it still acting as an international film fest (16 countries were represented that year), and it was held at the Palais des Festivals for the first time. Also, the jury rules were adapted to only include one rep per country. In 1951, another big change to the festival would occur; it would move from Fall to Spring, the season it's been held in ever since.
A Royal Engagement, 1955
At the film festival in 1955, actress Grace Kelly headed up the US delegation, where she met Prince Rainier III of Monaco. By December the pair were engaged, and by April 1956 she was Princess Grace of Monaco.
Ladies' Man, 1962
Before he married Annette Bening in 1992, Warren Beatty was quite successful with women, including his Splendor in the Grass costar Natalie Wood. The dark 1961 film about sexual repression and manic depression was Warren's film debut.
Bella Donna, 1964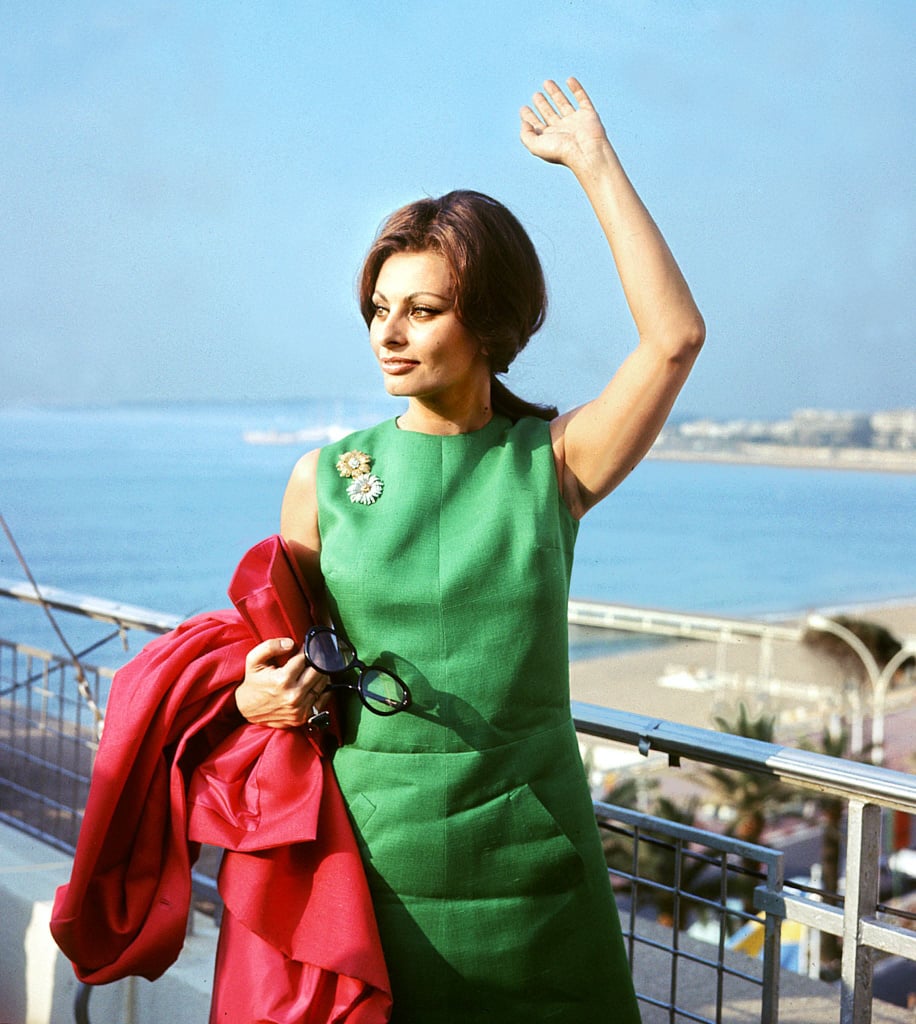 Italian actress and icon Sophia Loren won the best actress award at Cannes in 1961 for her role in Two Women as a mother trying to save her daughter and being raped in the process during wartime in Italy. All in all, she won 22 international awards for this performance.
House Arrest, 1972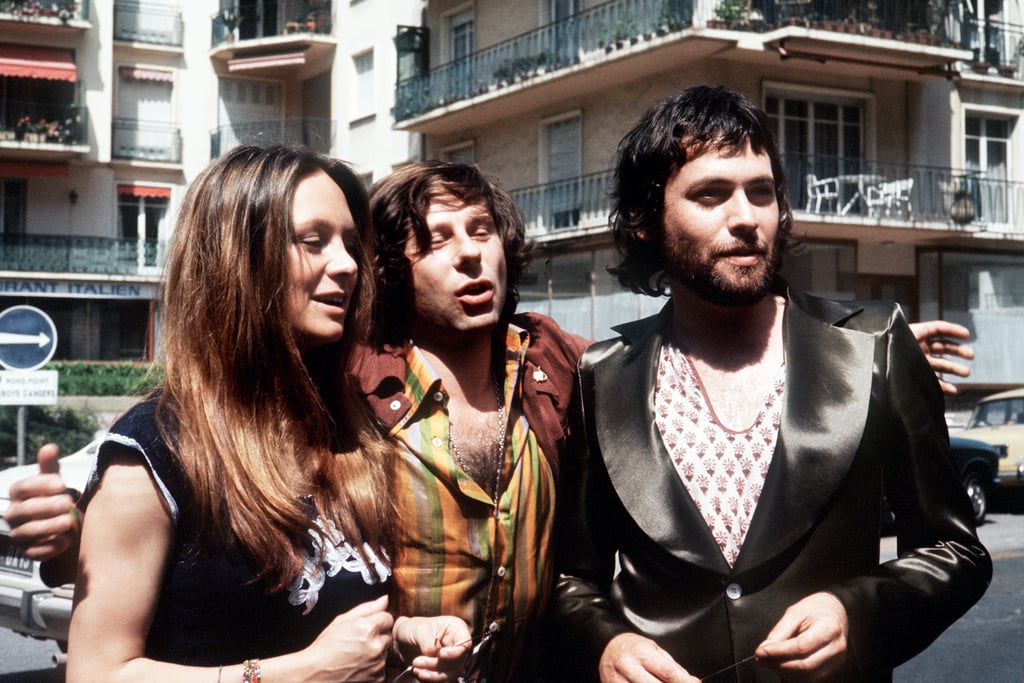 In 2002, Polish-French filmmaker Roman Polanski, center, won the festival's top honor — the Palme d'Or (Golden Palm) award — for his film The Pianist, but besides his professional achievements, he's probably equally known for his controversial past.
In 1969, his pregnant wife, Sharon Tate, was murdered by members of the Manson family. Then in 1977 he was arrested and plead guilty in the US for sexually abusing a 13-year-old girl, so he fled to Europe to avoid sentencing. Despite another attempt at arresting him in 2009, he's yet to serve time for his crime.
Pointing Fingers, 1972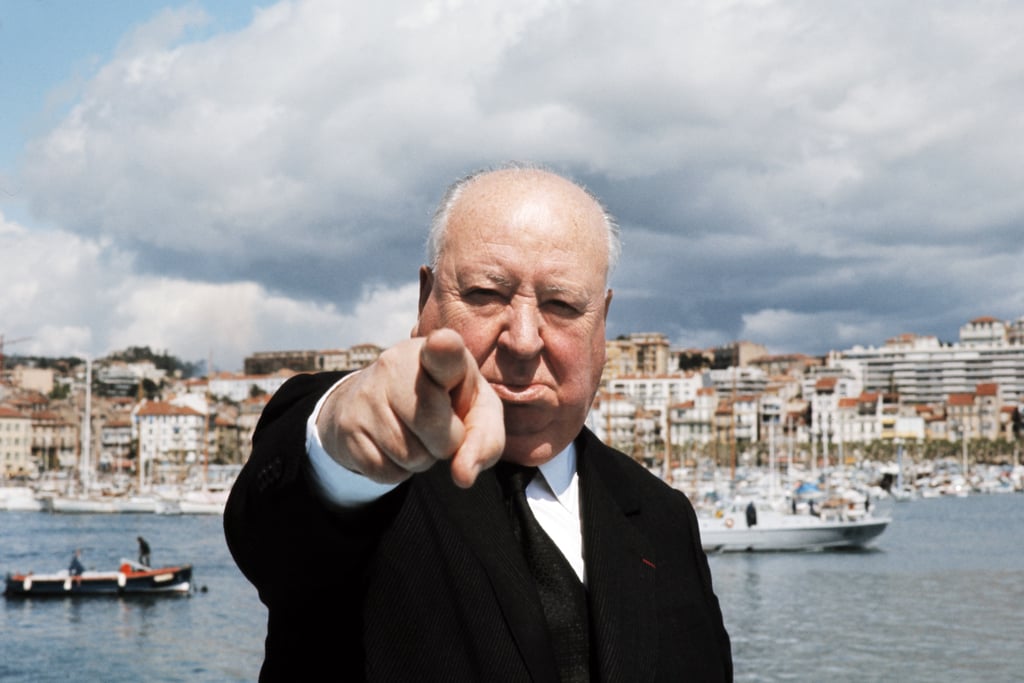 British film director Alfred Hitchcock had three films nominated at Cannes, but never won an award at the festival. His nominated flicks were Notorious (1946), I Confess (1953), and The Man Who Knew Too Much (1956).
Pump You Up, 1977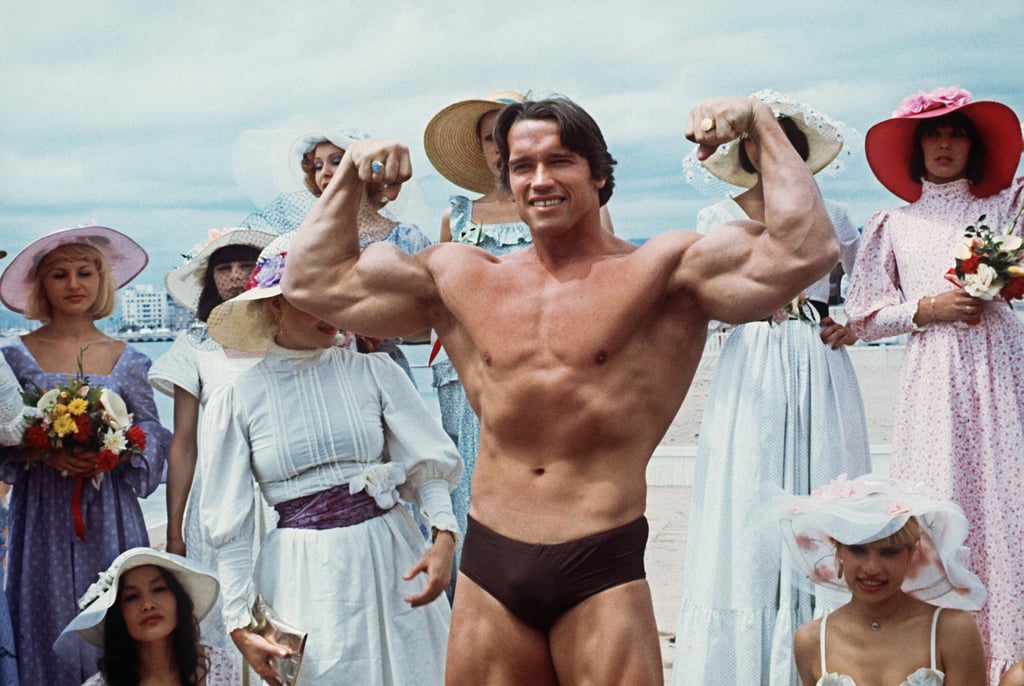 Before his Governator days, Arnold Schwarzenegger [2] was just a bodybuilding actor wanting to pump, you, up. At the 38th Cannes Film Festival in 1977, Schwarzenegger presented his documentary Pumping Iron.
Bowie, Baby, 1978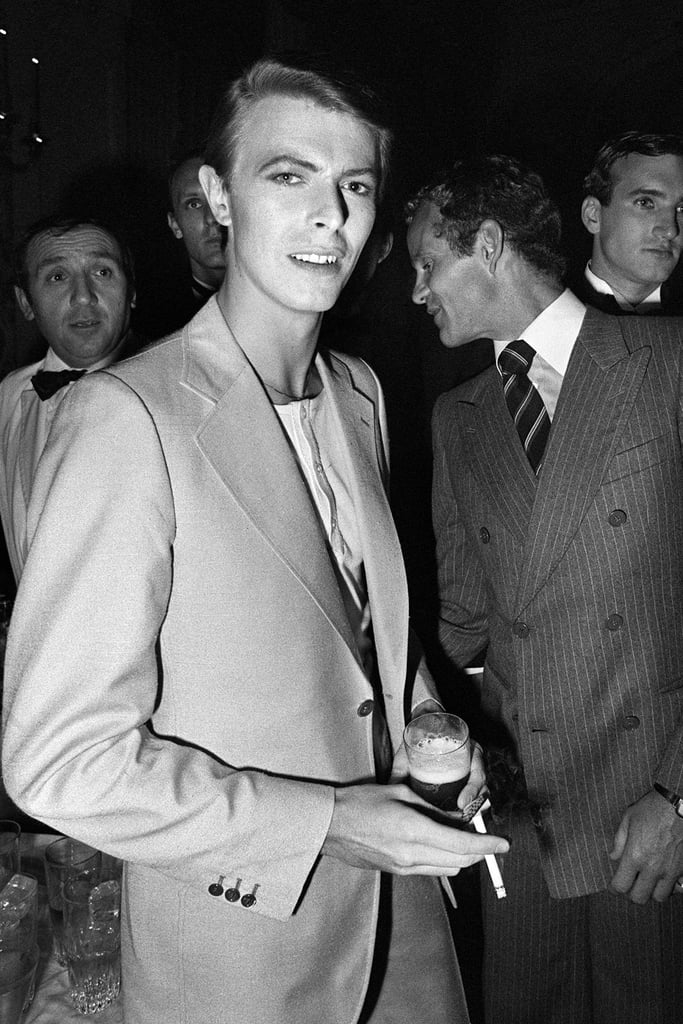 From "Space Oddity" to out-of-this-world films, British singer and actor David Bowie's first major movie role was as an alien from a soon-to-be extinct planet in The Man Who Fell to Earth (1976).
Camera Flash, 1980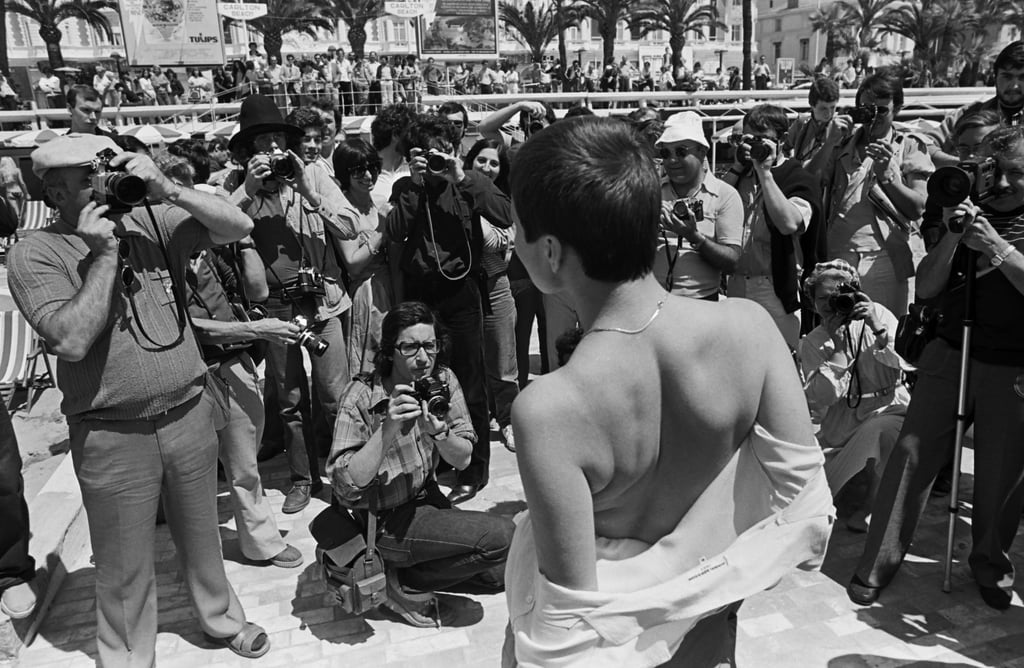 Beginning in 1954 when French actress Simone Sylva flashed her bare chest for the cameras, the show-the-cameras-some-skin tradition has become a part of Cannes's laissez-faire attitude.
In Your Face, 1985
At the 1985 festival, a middle-aged man threw a shaving cream cake at French film director Jean-Luc Godard before the screening of his film Detective. To add insult to injury, the movie was booed by the audience at the screening [3].
Like a Virgin, 1991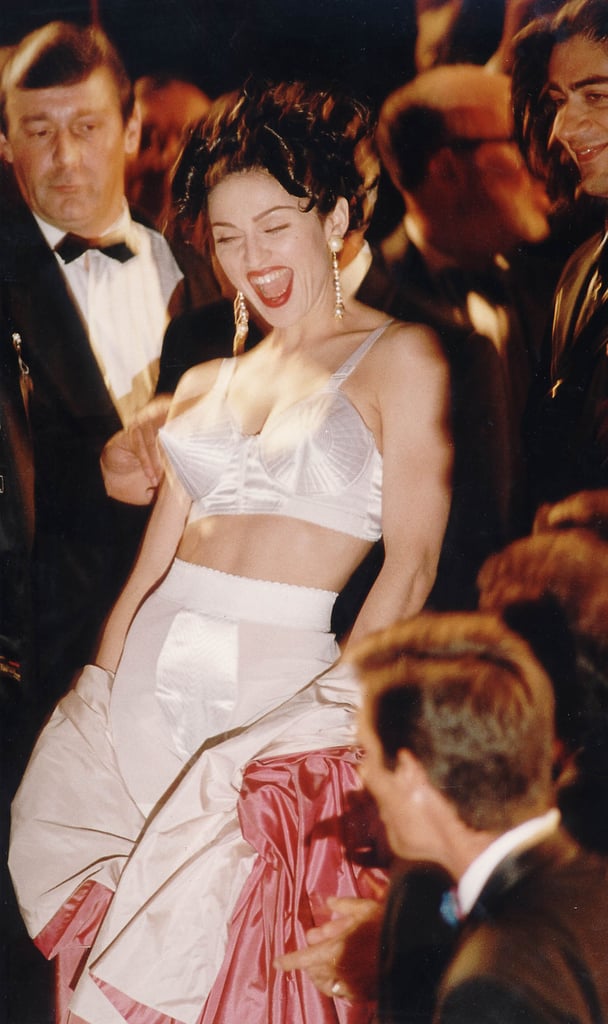 Madonna [4] attends the premiere of her 1991 docu-film In Bed With Madonna (Madonna: Truth or Dare in the States) at the Cannes Film Festival. The documentary follows the singer-songwriter-actress during her 1990 Blond Ambition World Tour and is currently the ninth-highest-grossing documentary of all time [5].
Cannes Cans, 1996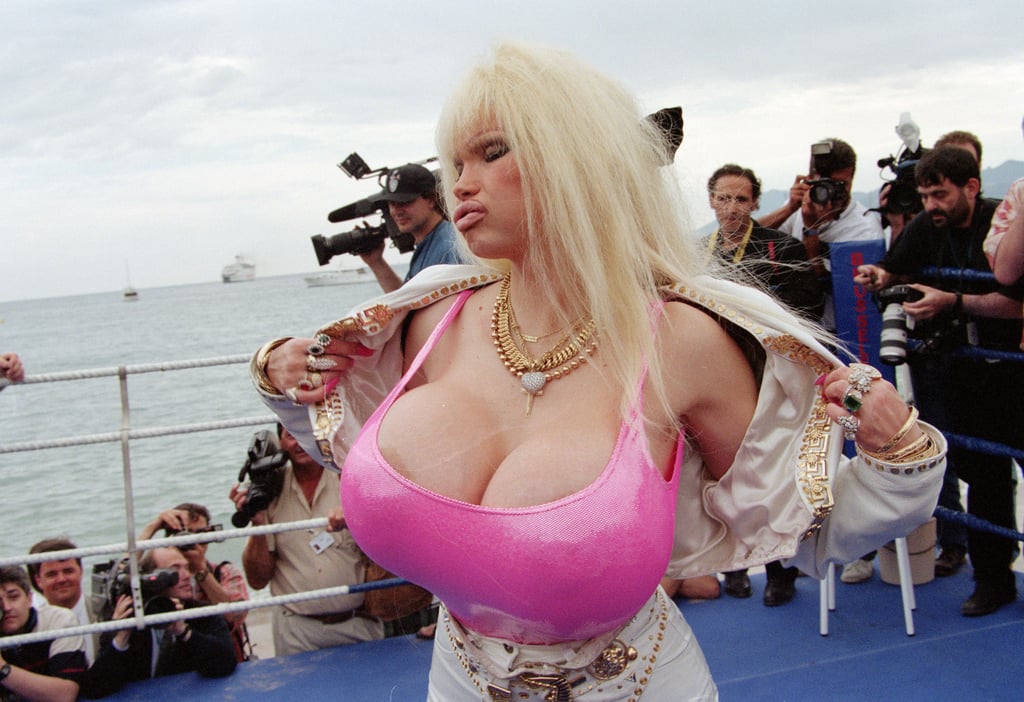 French porn-star Lolo Ferrari (real name, Eve Valois) underwent 18 operations to get to her 51-inch bust and held the Guinness title for biggest breasts in the world.
Rub For Luck, 2005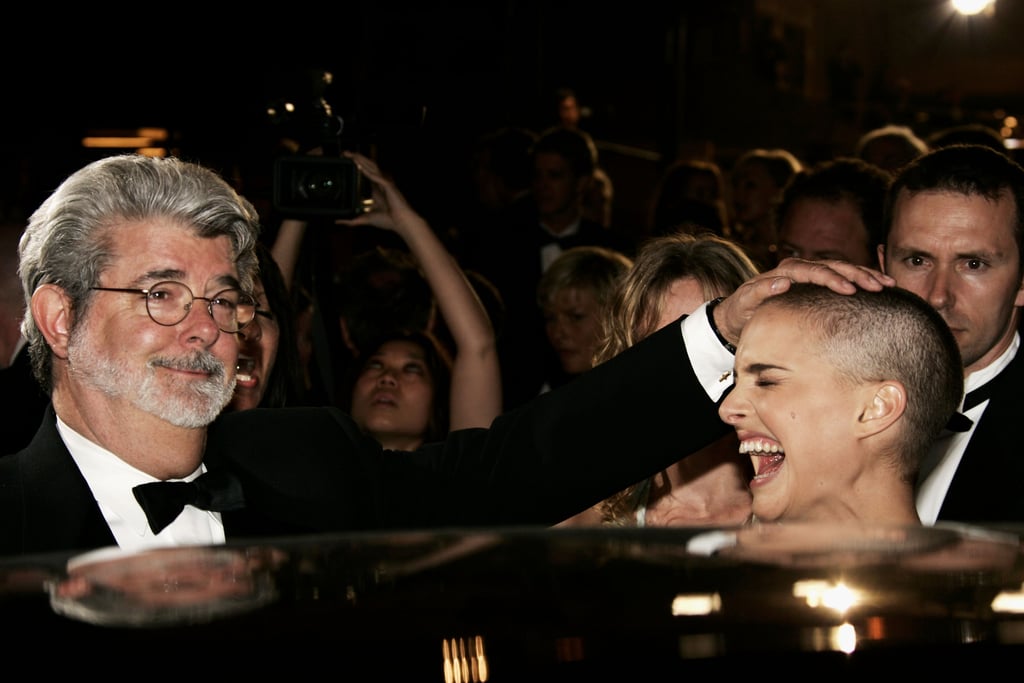 After the Star Wars III screening, George Lucas and a cleanly shaven Natalie Portman [6] goof around at the 58th Cannes Film Festival in 2005.
Sling Shot, 2006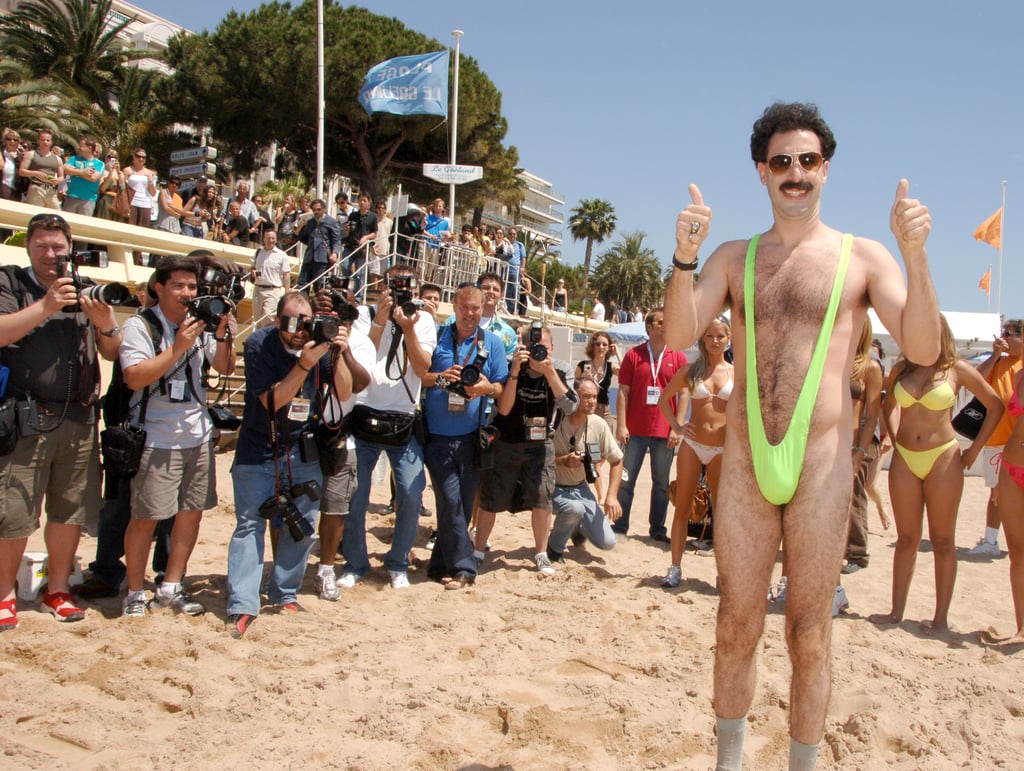 Banana-hammock wearing Sacha Baron Cohen [7] graces the beach at Cannes as his alter-ego Borat, also the name of his 2006 film.