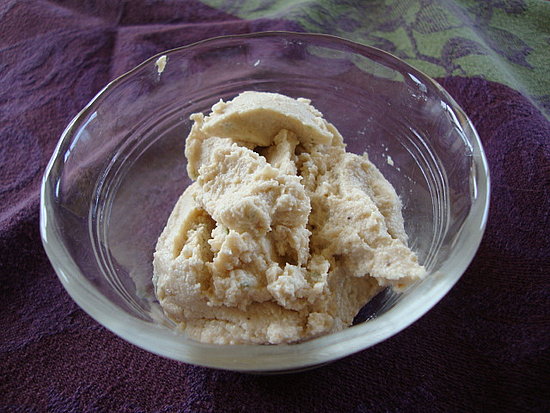 I think I might be getting the hang of these nut cheeses. I thought I'd try my hand at making a cashew cheese spread and I love it! It's perfect as a sandwich condiment, a cracker topper, or lathered on an apple slice. You can play with the flavors, but I like an herb-y kind of spread and I think you'll like this one, too!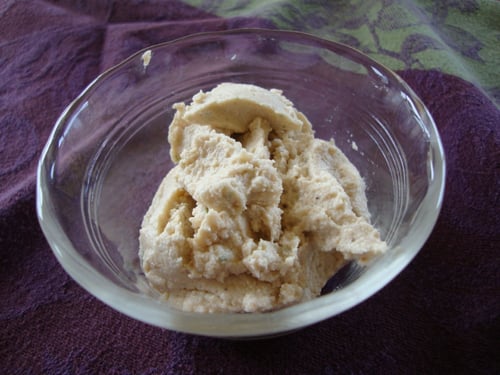 Cashew Spread
Original recipe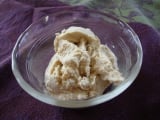 Ingredients
1 C raw cashews
1/4 C lemon juice
1 tsp garlic, minced
1 Tbs olive oil
1 tsp yellow miso
1 tsp onion powder
1 tsp dried chives
1/4 C cold water
1/4 tsp salt
Directions
Soak the cashews in a bowl of water for about an hour; drain and rinse. In a food processor, grind the cashews until fine. Add the rest of the ingredients and process until smooth.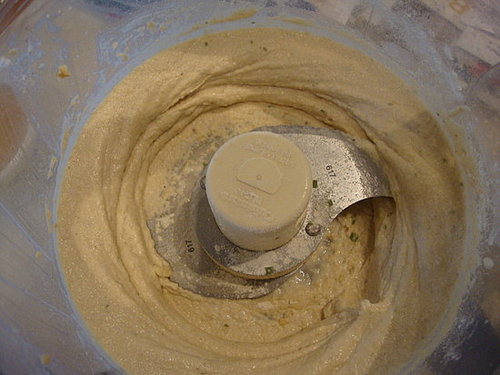 Transfer to an airtight container and chill for 3-5 hours. Makes about 1-1/2 cups. Enjoy!
Information
Category

Appetizers, Spreads