Celebrities kicked off the music festival celebrations in Coachella Valley in California over the weekend, letting loose with good pals under the desert sun. Donning zebra-print pants, Jared Leto [1] chilled at the star-studded Neon Carnival event, and Kendall Jenner sported a huge nose ring [2] while hanging with her sister Kylie and their new best friend Selena Gomez [3] during daytime festivities. There was plenty of PDA, with Joe Jonas [4] and girlfriend Blanda Eggenschwiler kissing passionately and recently engaged Emma Roberts and Evan Peters sharing a smooch. As for big surprises, Beyoncé duetted with her sister, Solange Knowles [5], Justin Bieber randomly showed up to perform [6], and Hilary Duff hung out with Mike Comrie [7], from whom she separated in January. Keep reading to see the best photos so far, and come back later as the celebration continues!
Source: Getty [8], Billy Farrell Agency [9], FameFlynet [10], and Pacific Coast News Online [11]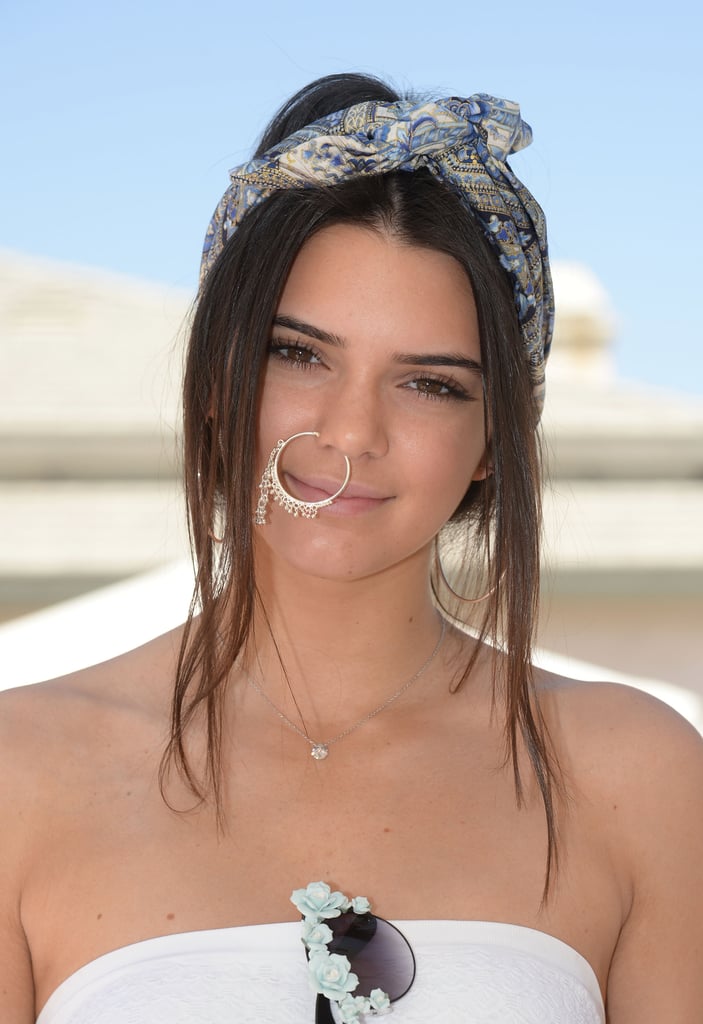 Kendall Jenner wore quite a nose ring.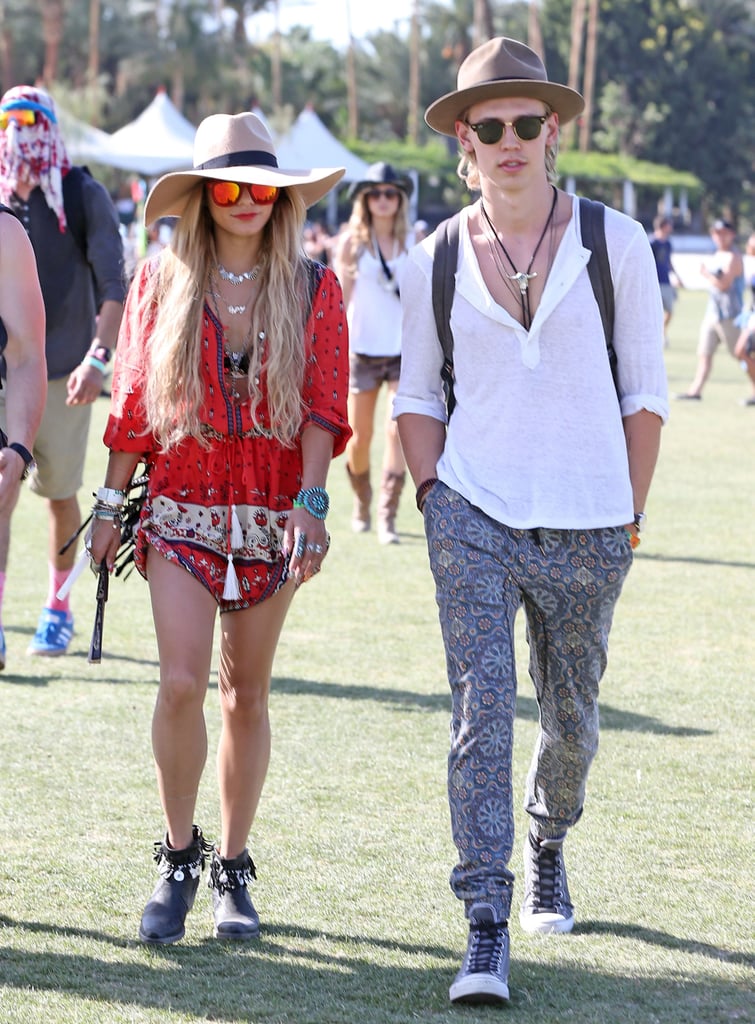 Austin Butler and Vanessa Hudgens [12] matched with their hats.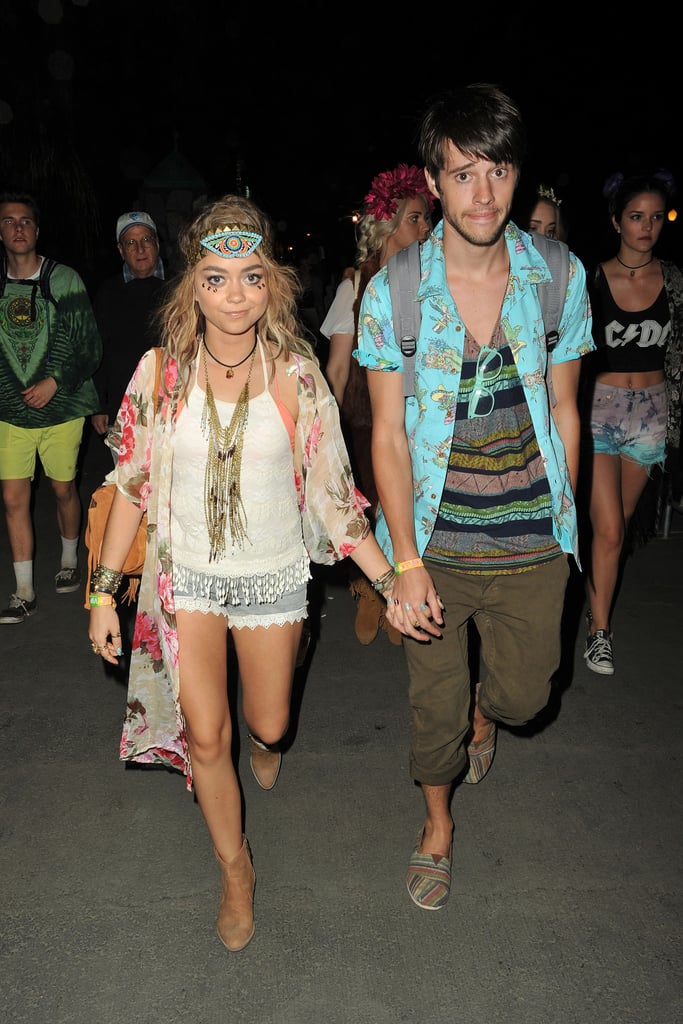 Sarah Hyland and boyfriend Matt Prokop stayed close.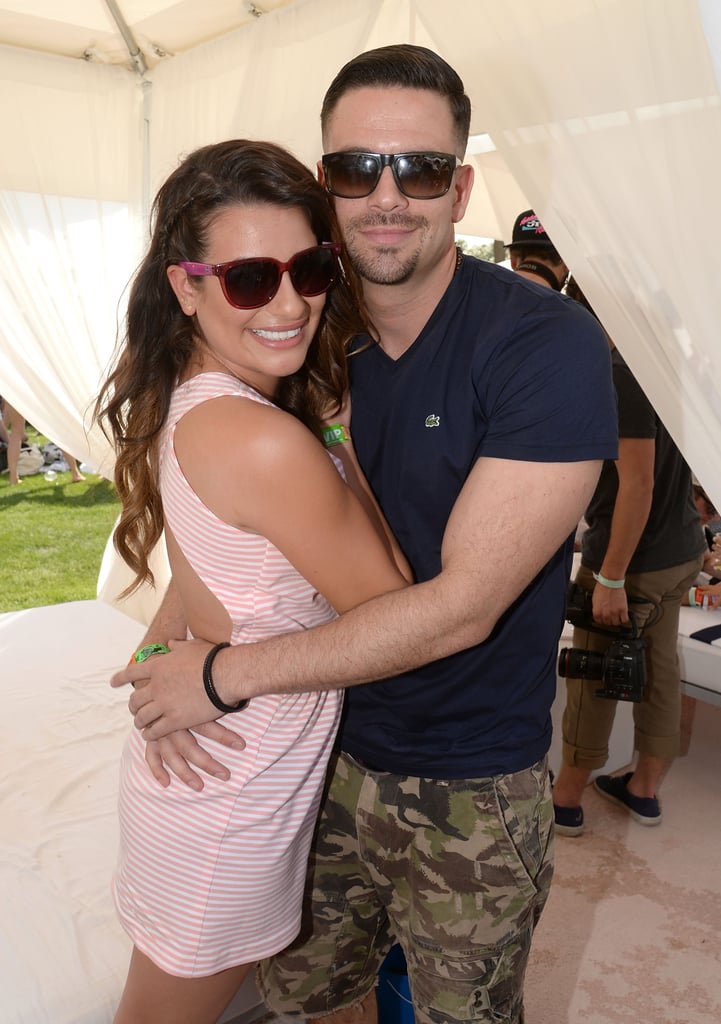 Lea Michele [13] and Glee costar Mark Salling [14] hugged.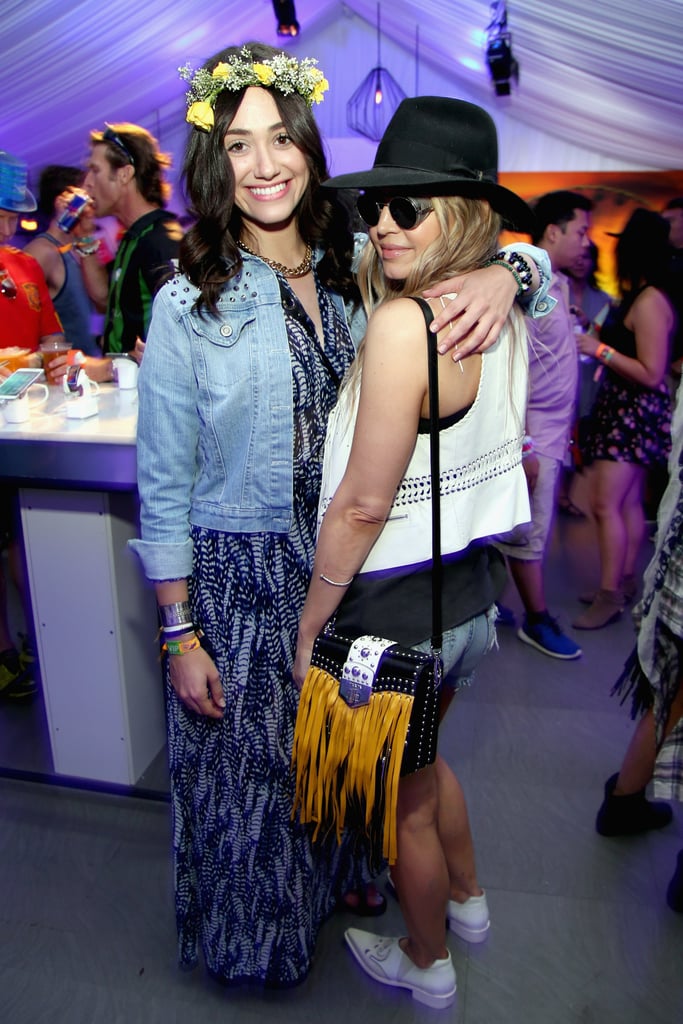 Emmy Rossum and Fergie [15] posed.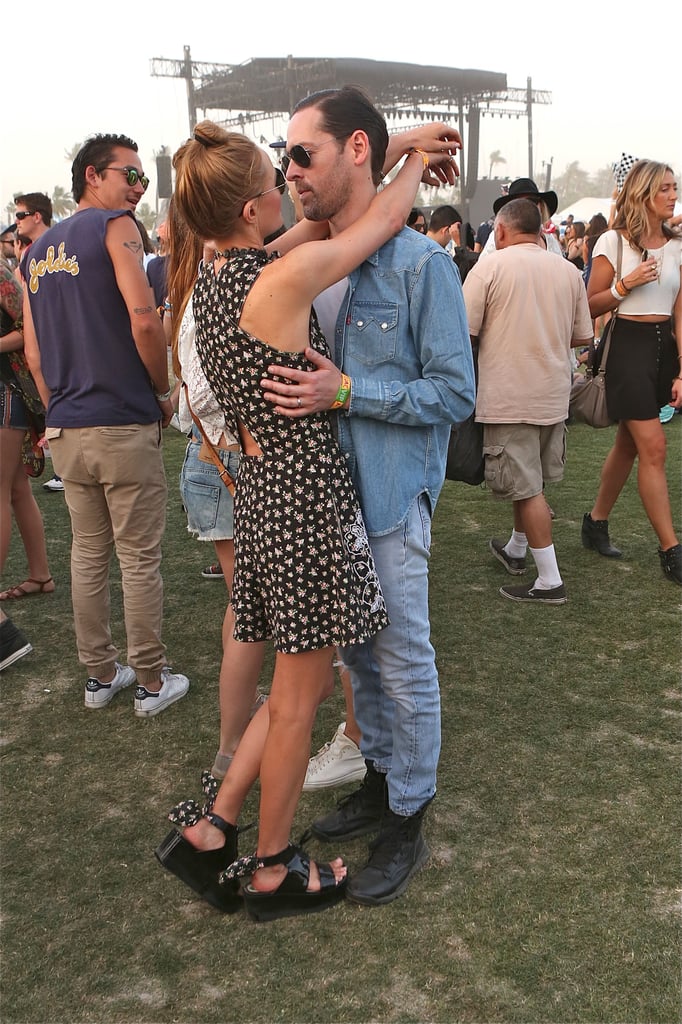 Kate Bosworth [16] and husband Michael Polish kissed.
Katy Perry [17] wrapped up in a tent.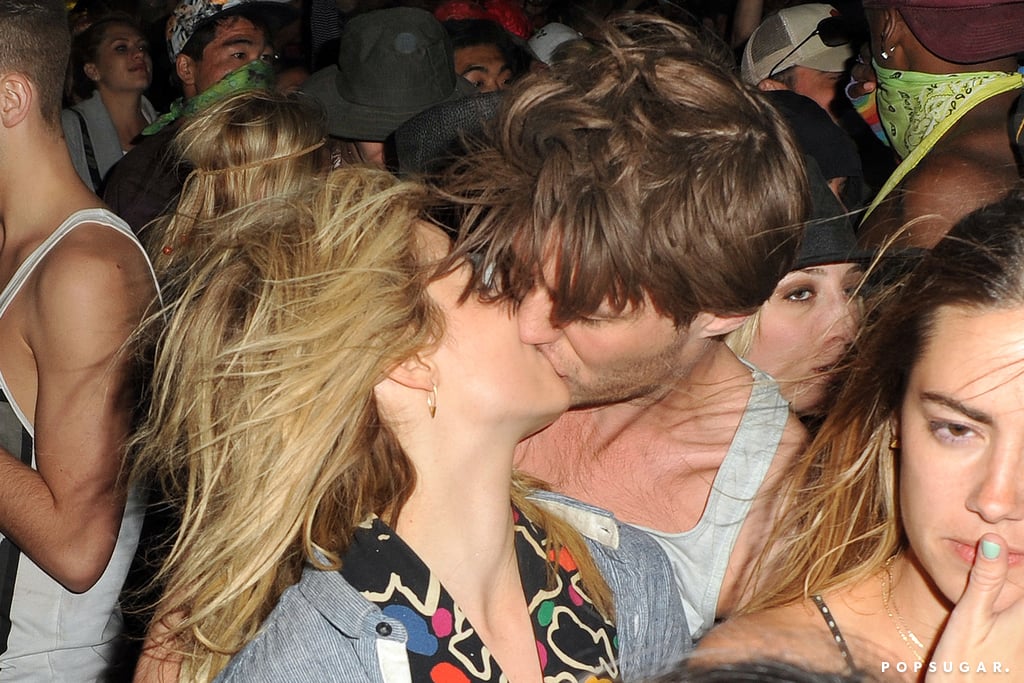 Dianna Agron [18] and her rumored boyfriend, Thomas Cocquerel, kissed.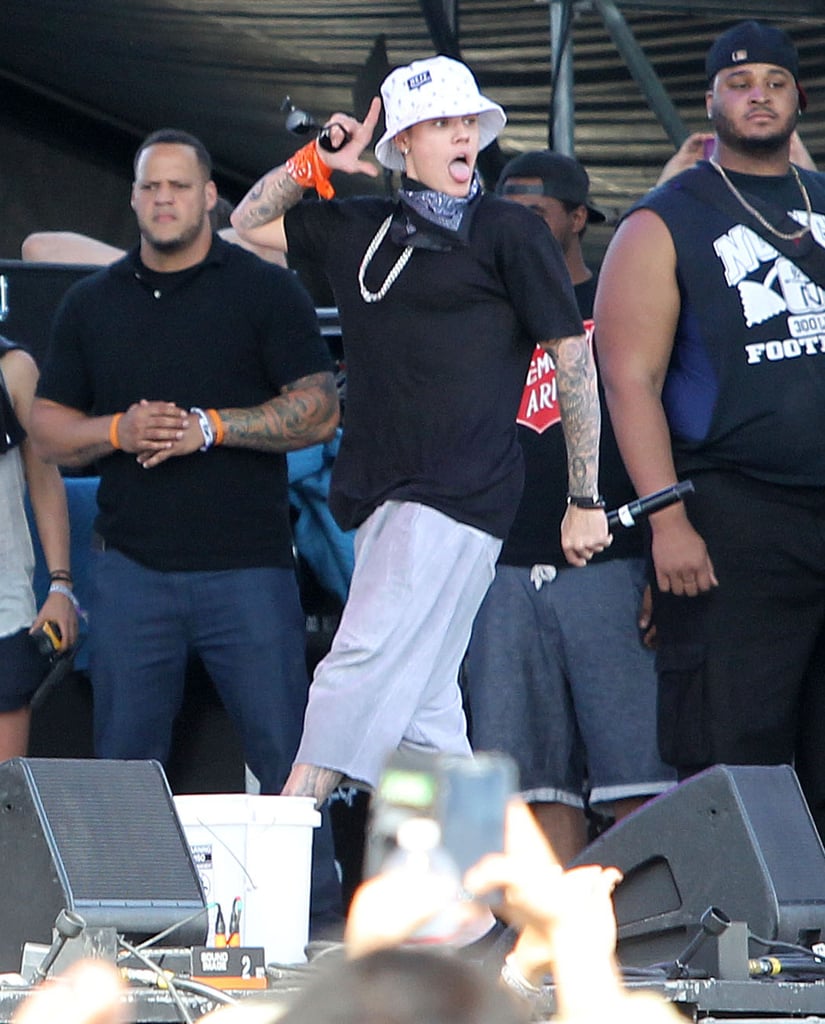 Justin Bieber surprised everyone with a performance.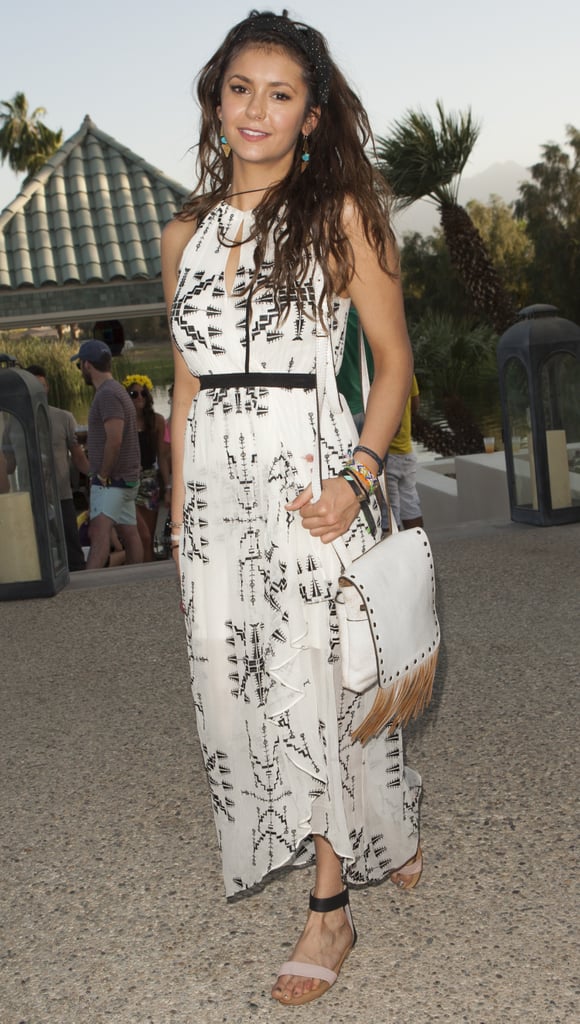 Nina Dobrev [19] looked gorgeous.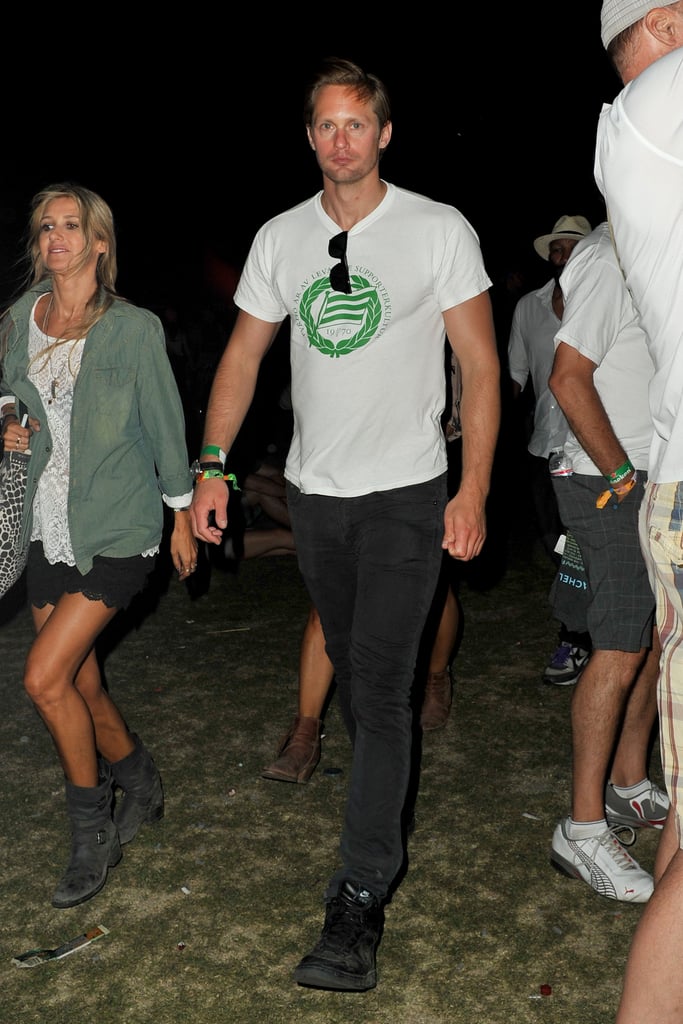 Alexander Skarsgard [20] stepped out with a mystery woman.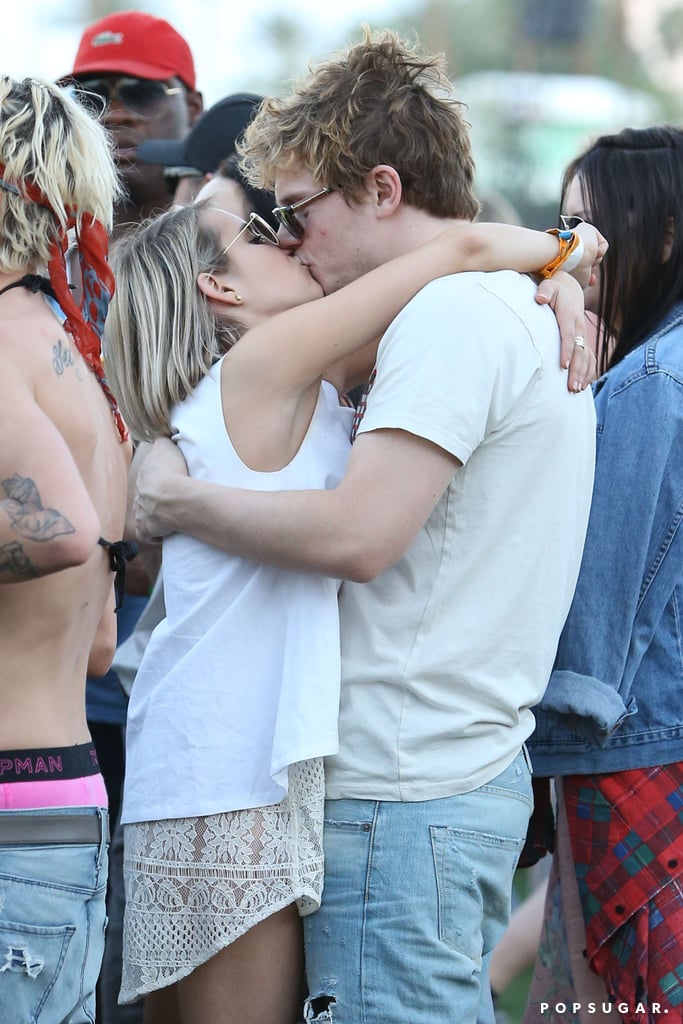 Emma Roberts locked lips with her fiancé, Evan Peters.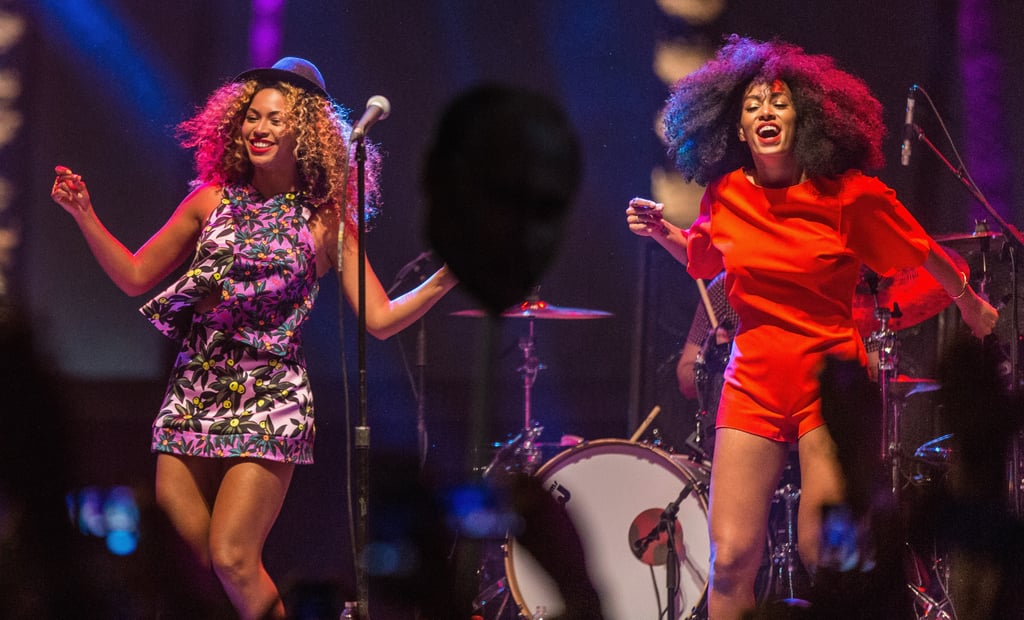 Beyoncé joined her sister, Solange Knowles, for a surprise performance.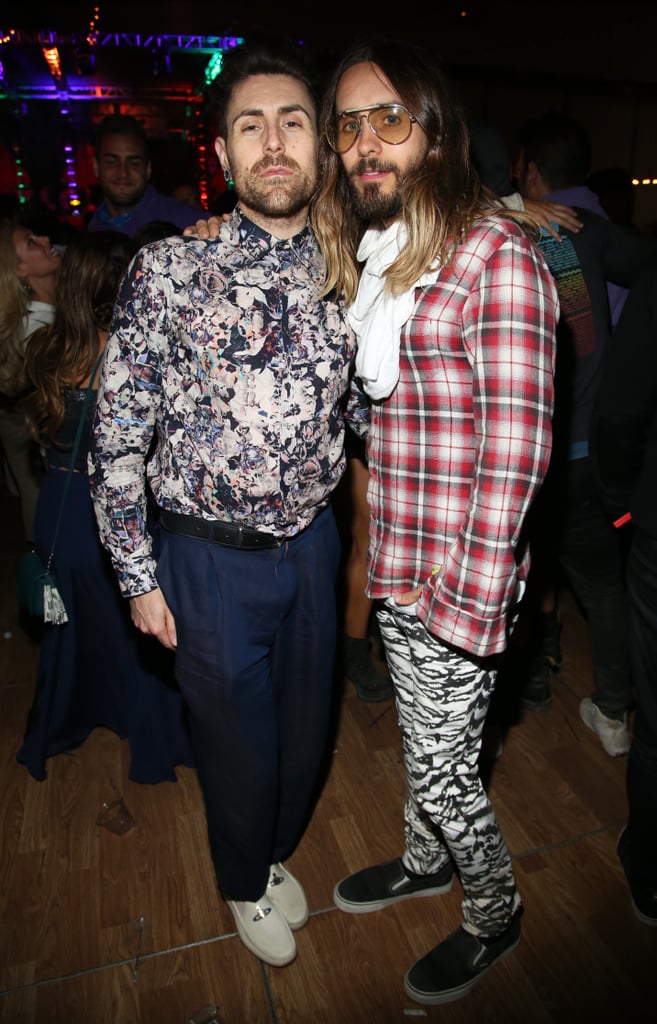 Jared Leto [21] rocked a colorful outfit with Davey Havok.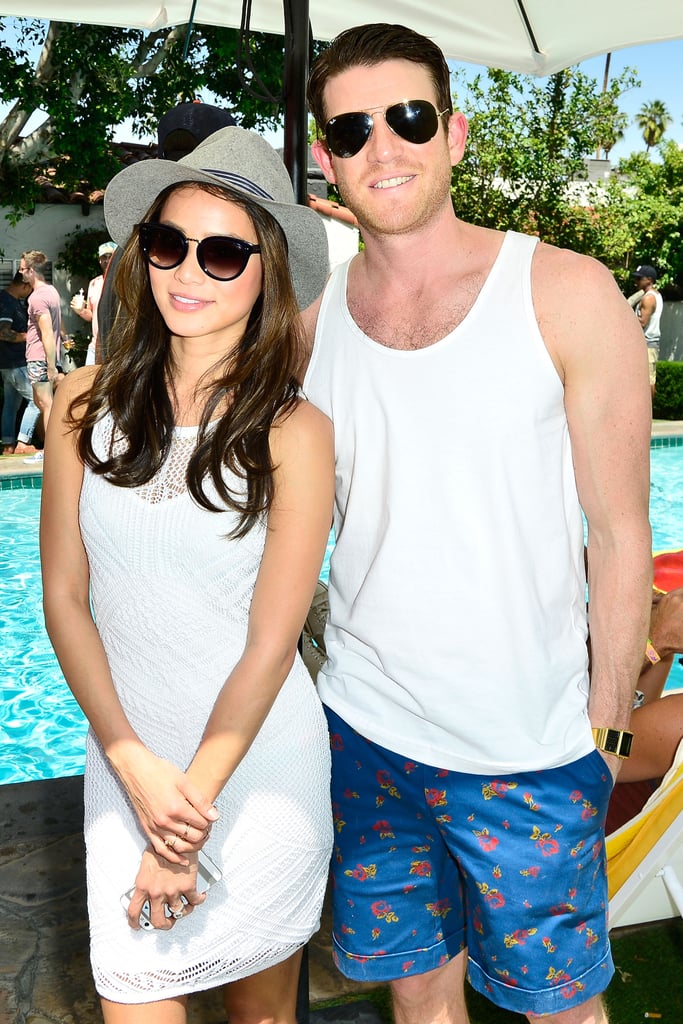 Jamie Chung and fiancé Bryan Greenberg looked good.
Miles Teller was the captain of the Neon Carnival.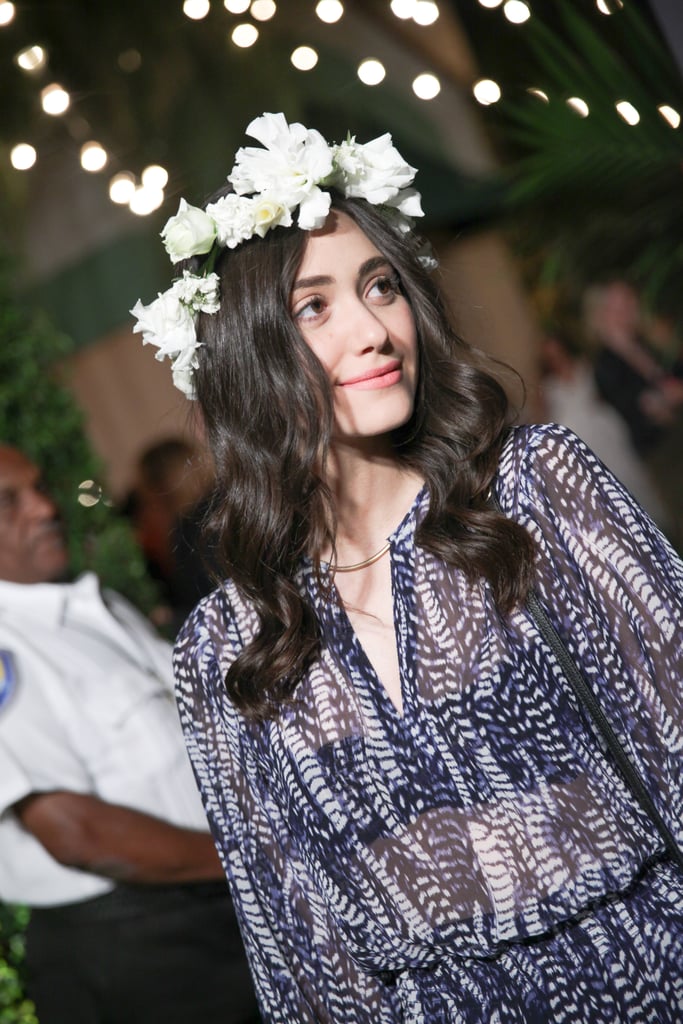 Emmy Rossum looked festival-ready.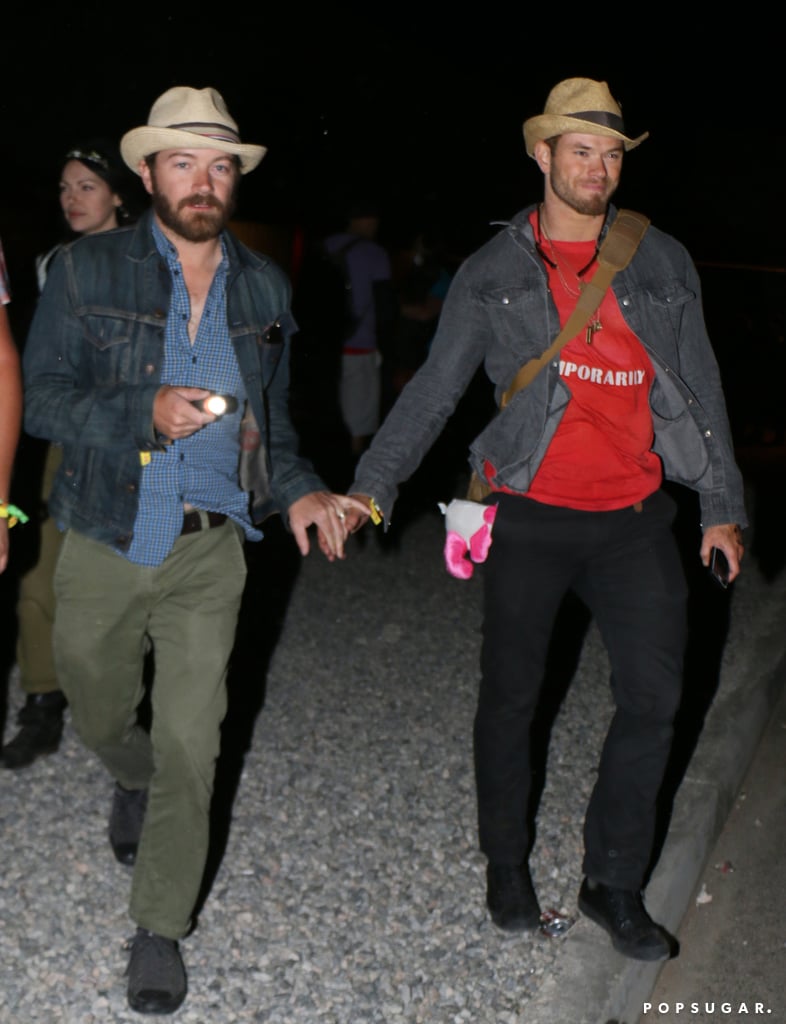 Danny Masterson and Kellan Lutz [22] held hands playfully.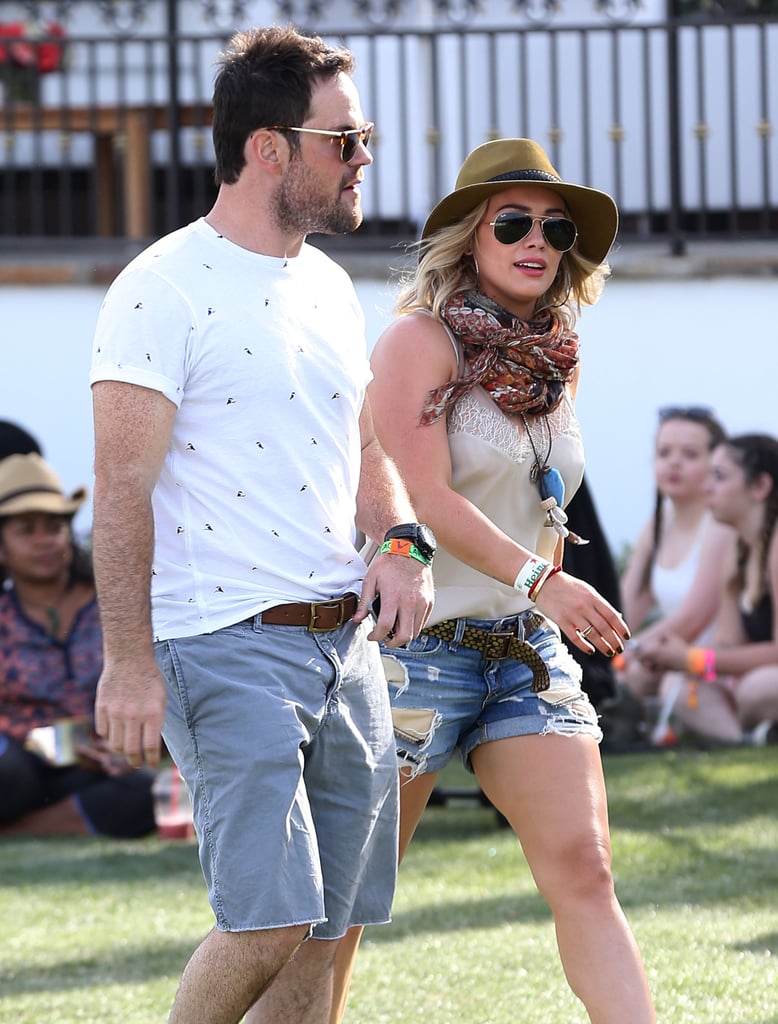 Separated couple Hilary Duff [23] and Mike Comrie walked around together.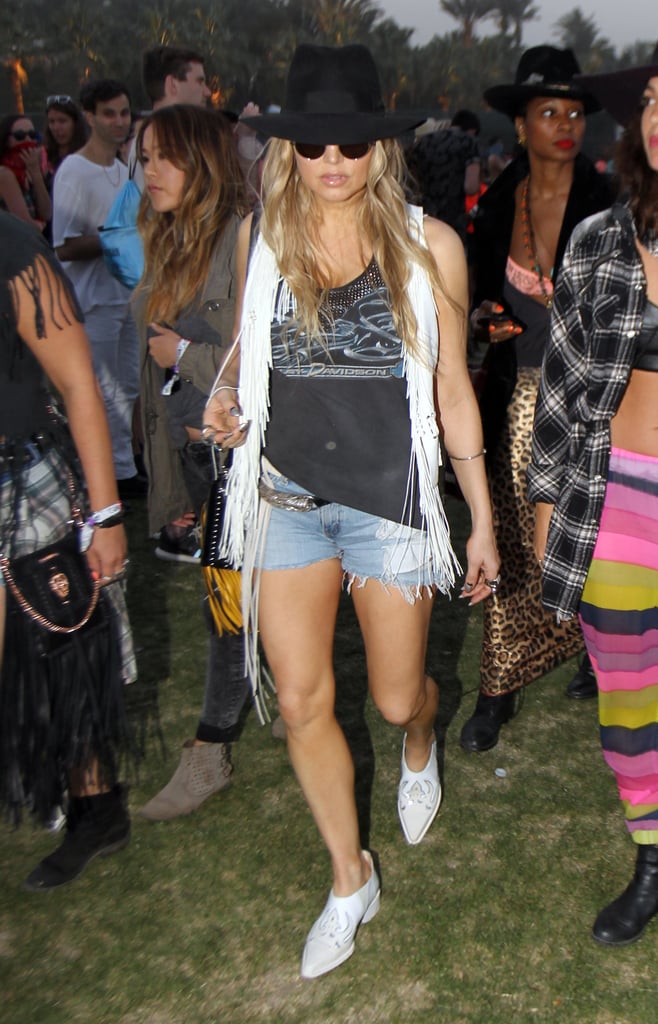 Fergie [24] hid under a big black hat.
Joe Jonas [25] kissed his girlfriend, Blanda Eggenschwiler.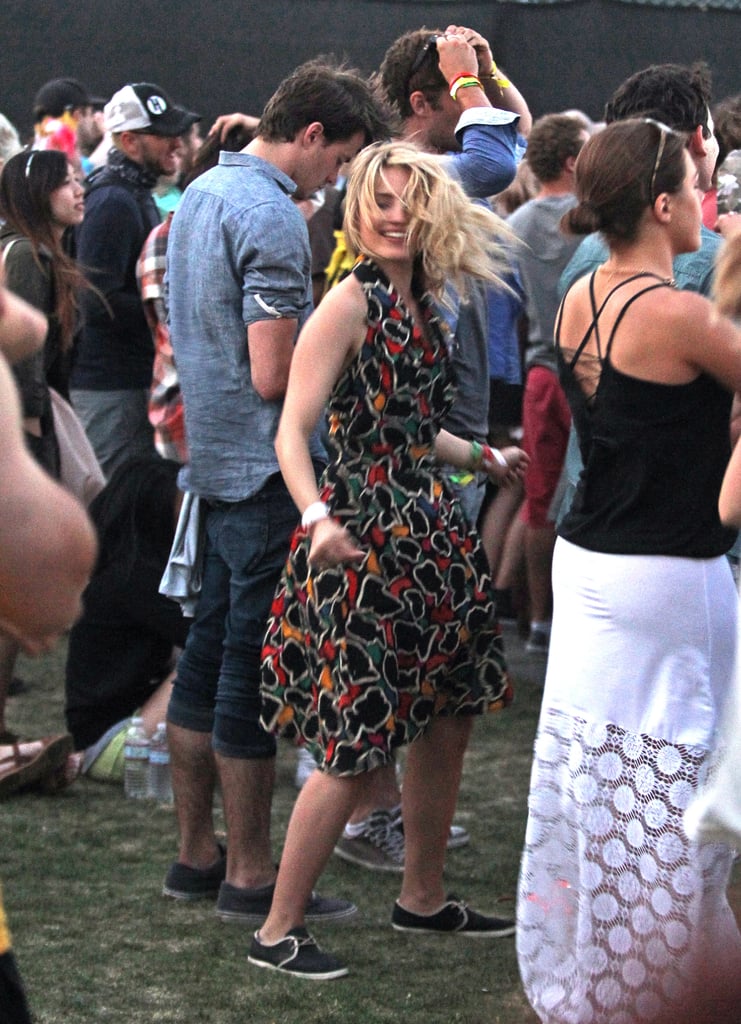 Dianna Agron [26] danced the day away.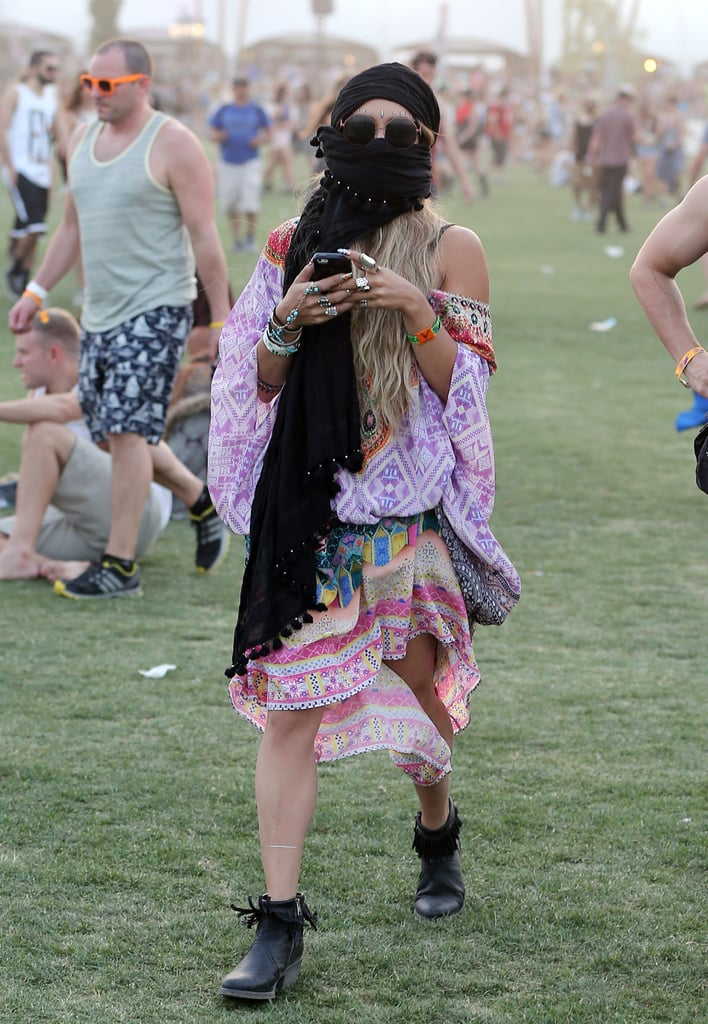 Vanessa Hudgens [27] covered up with a scarf.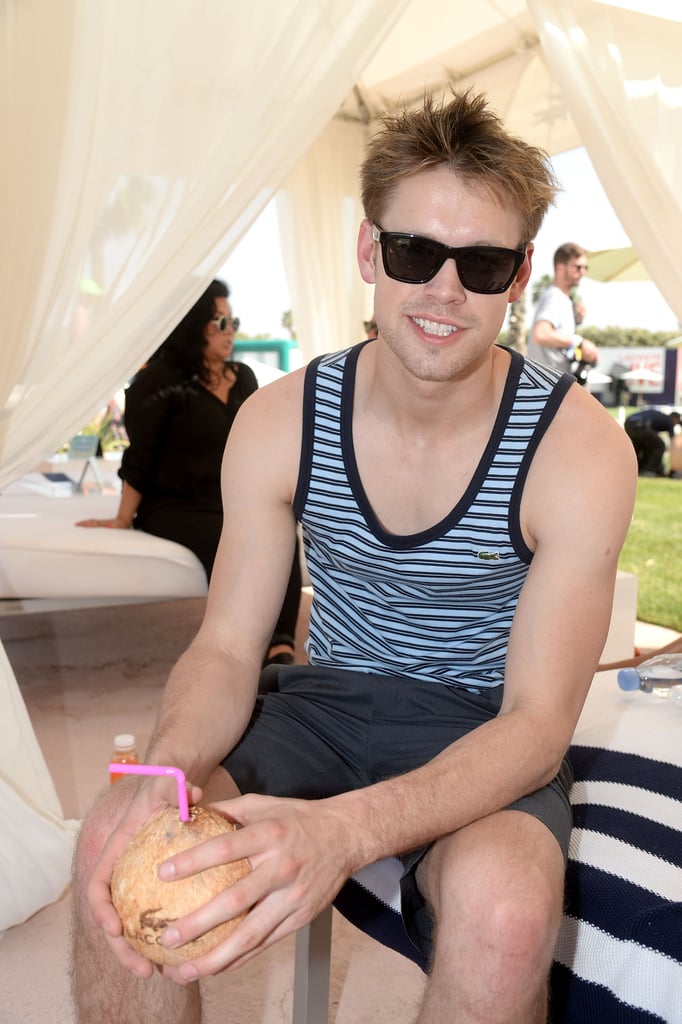 Chord Overstreet sipped on a tropical drink.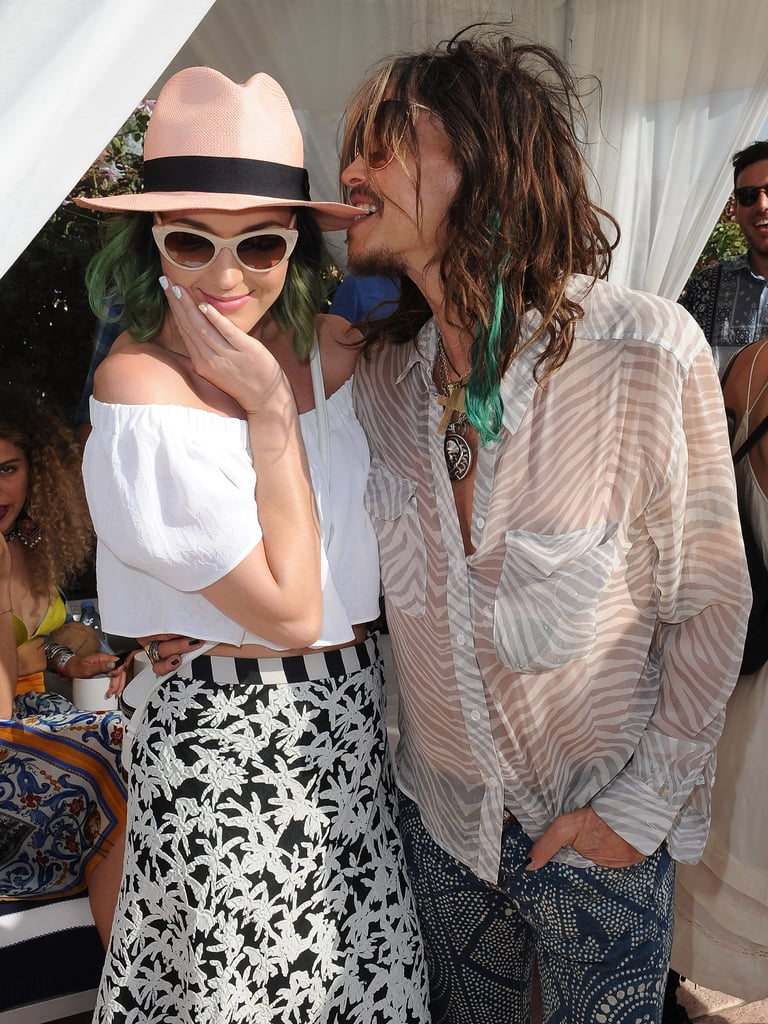 Steven Tyler bit Katy Perry [28]'s hat at the Lacoste party.
Selena Gomez [29] held Kylie Jenner's arm.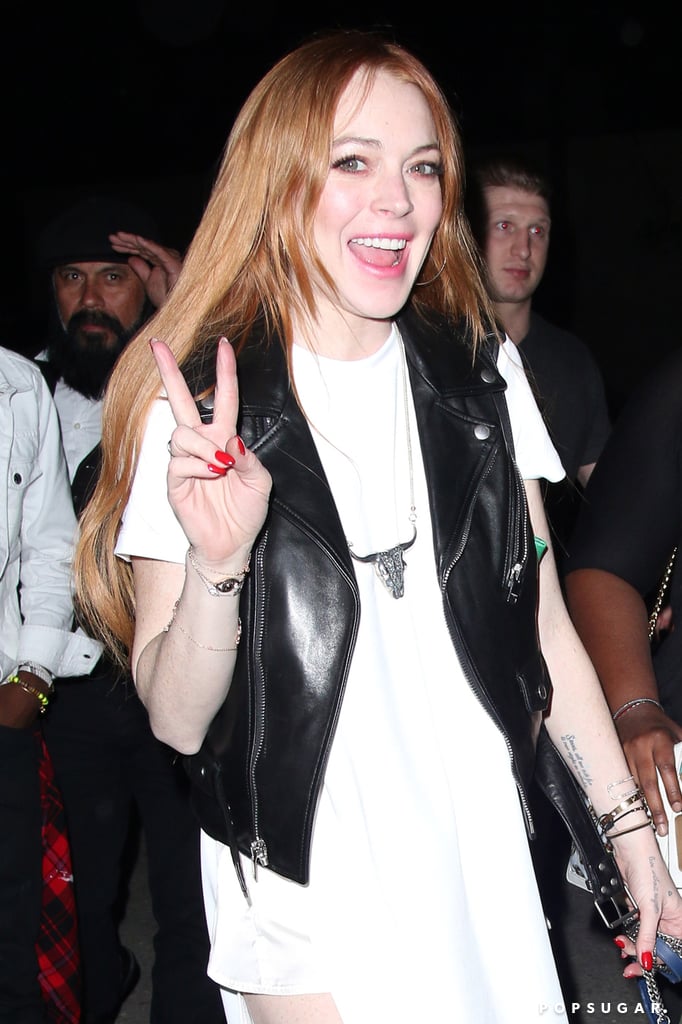 Lindsay Lohan [30] was in a jovial mood, flashing a peace sign.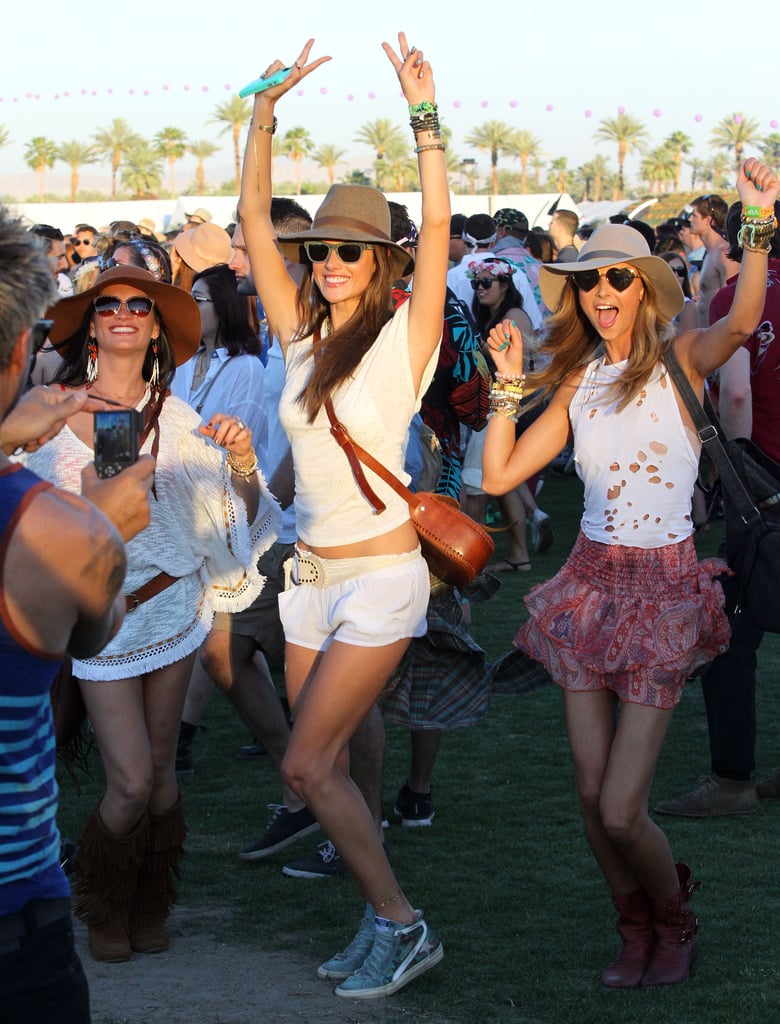 Alessandra Ambrosio struck a pose.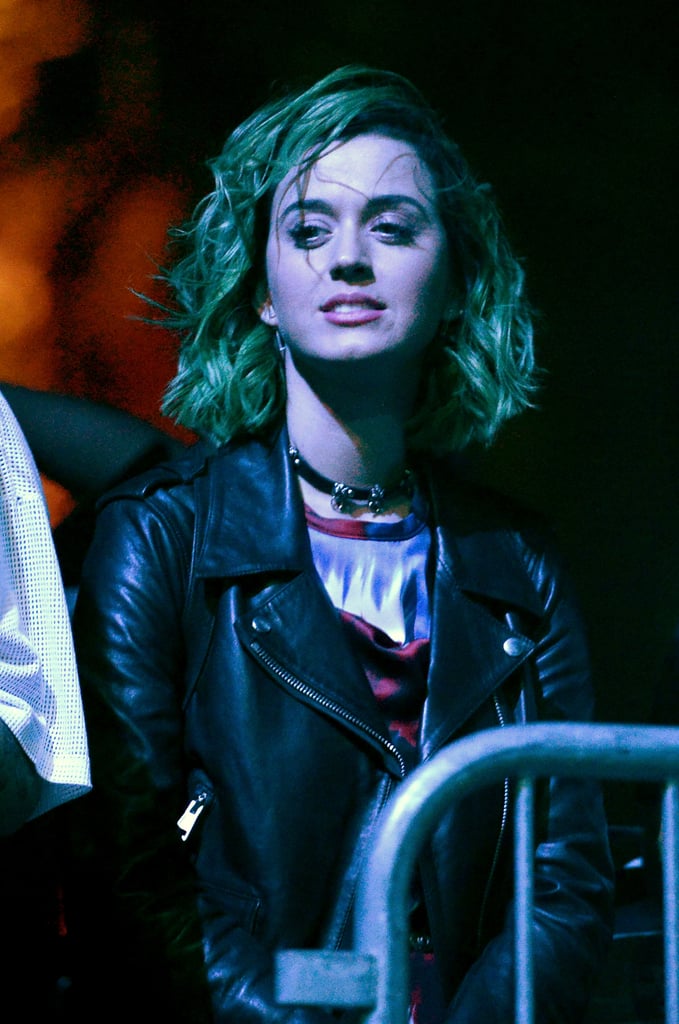 Katy Perry [31] watched a performance.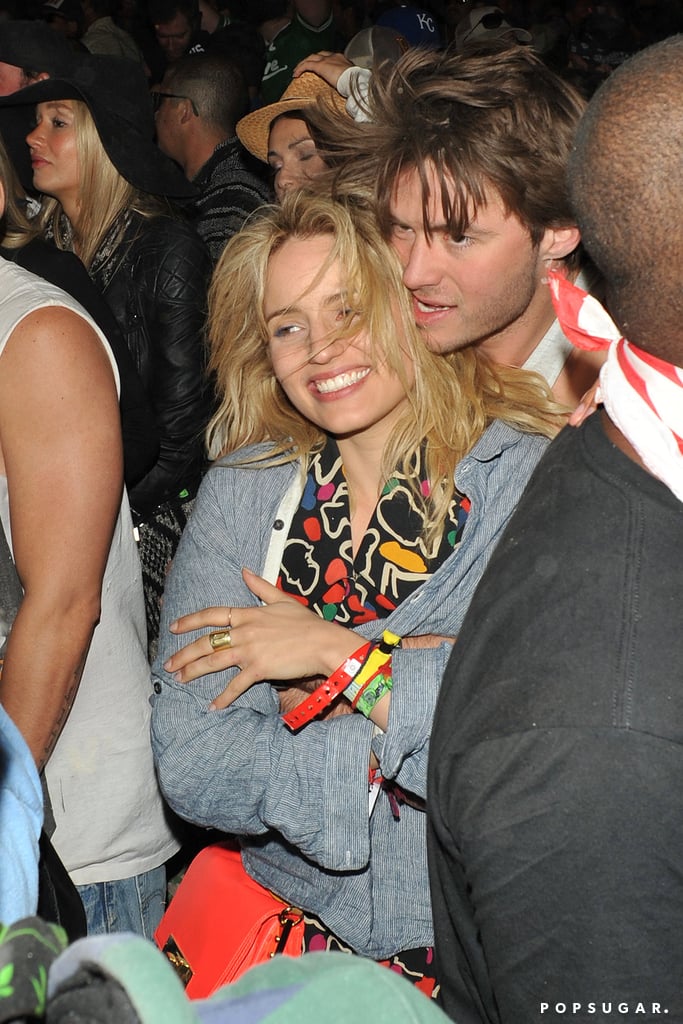 Dianna Agron [32] and her rumored boyfriend, Thomas Cocquerel, got close.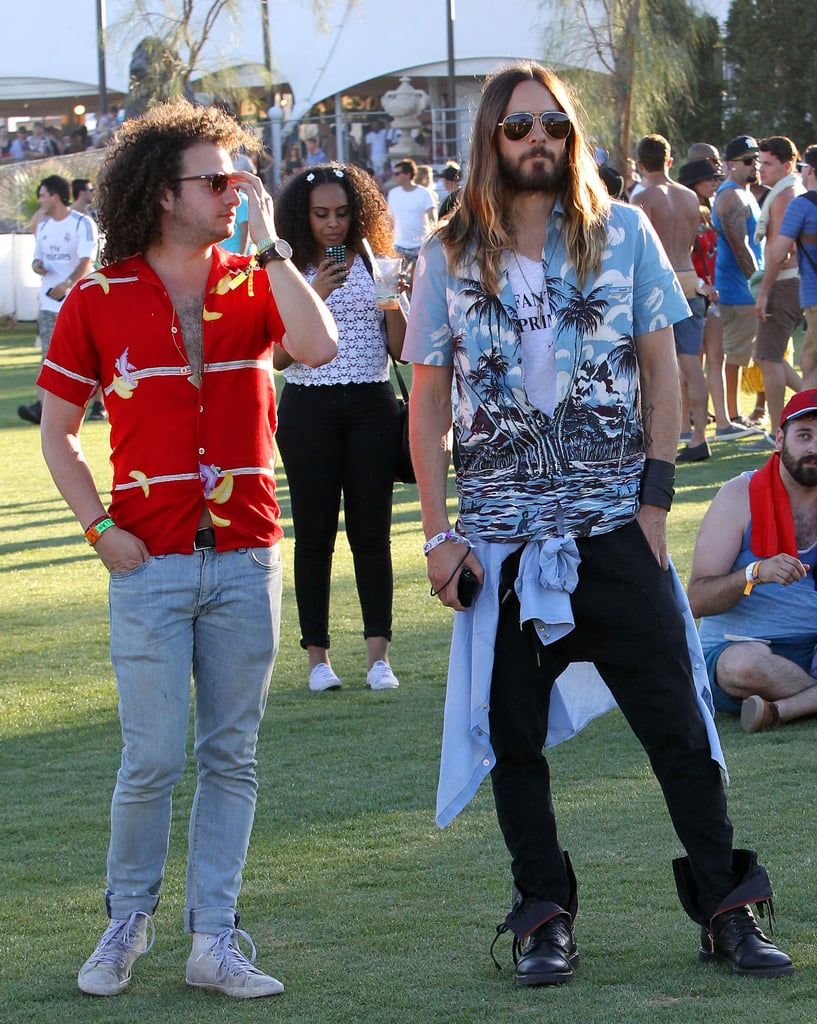 Jared Leto [33] sported a thick beard.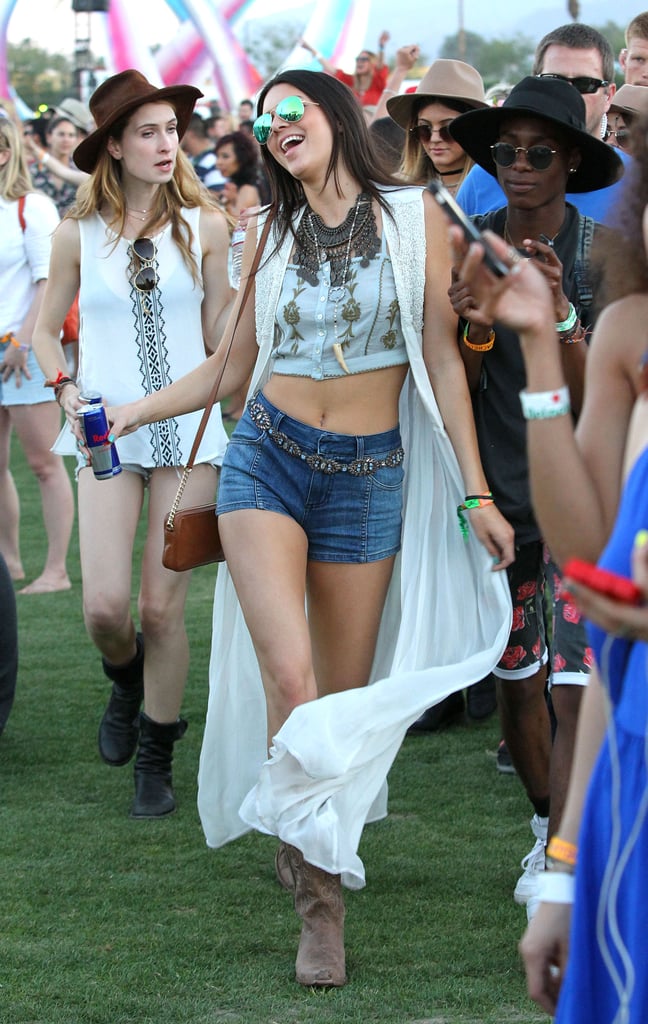 Kendall Jenner bared her midriff.
Kendall and Kylie Jenner wore all black.
Cara Delevingne wore a patterned top to the festival.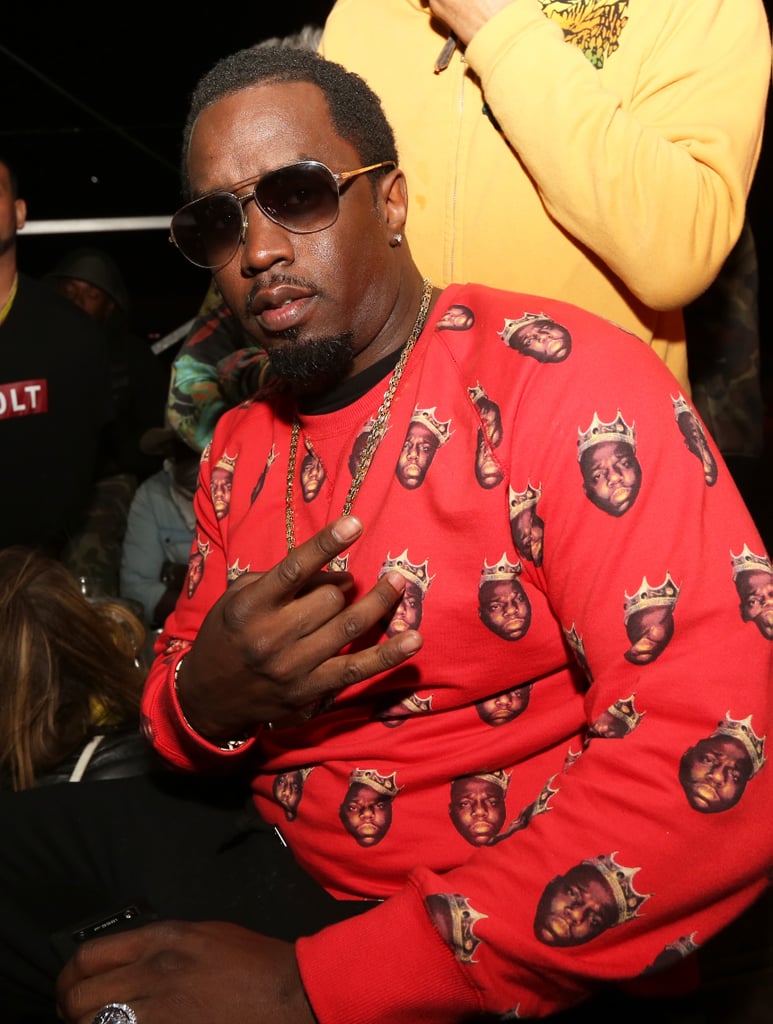 Diddy [34] rocked a shirt with Biggie Smalls printed all over it.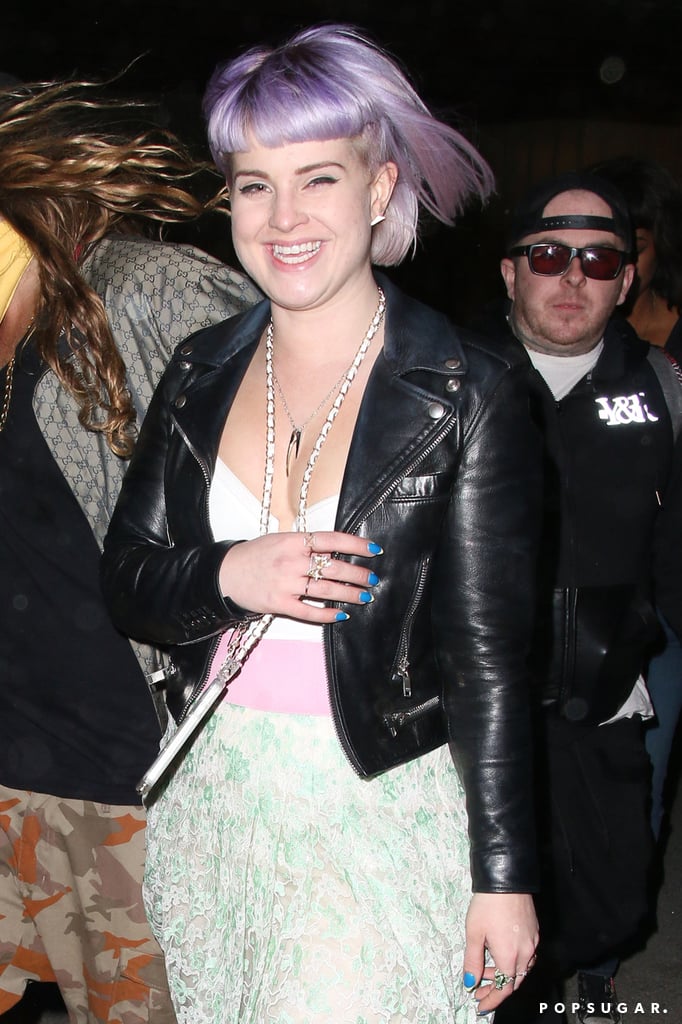 Kelly Osbourne was all smiles.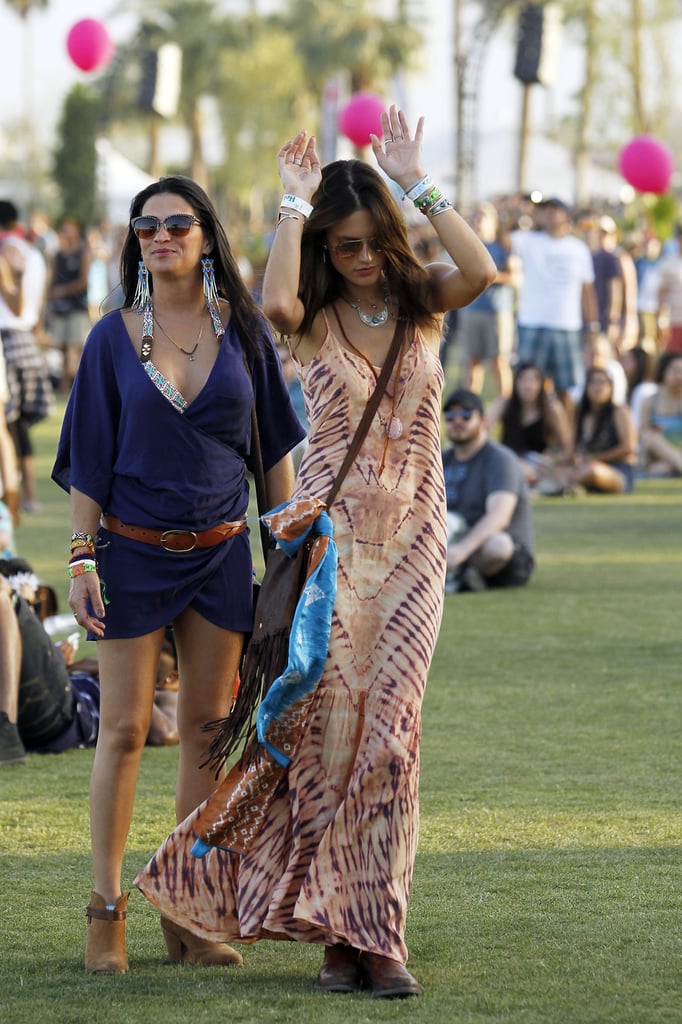 Alessandra Ambrosio waved her hands in the air.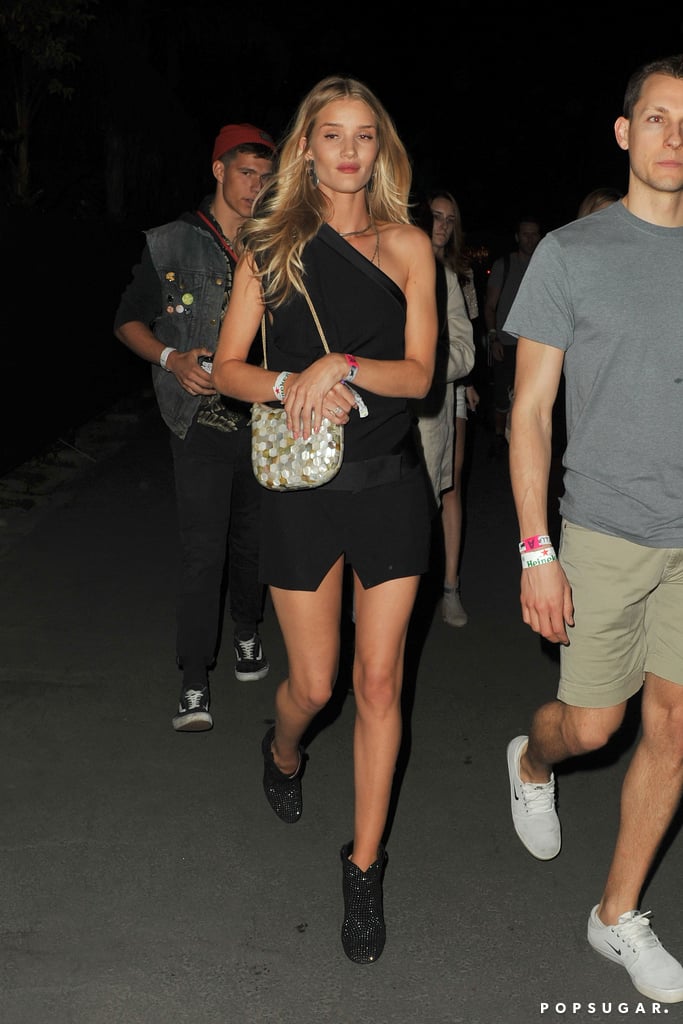 Rosie Huntington-Whiteley revealed her long stems.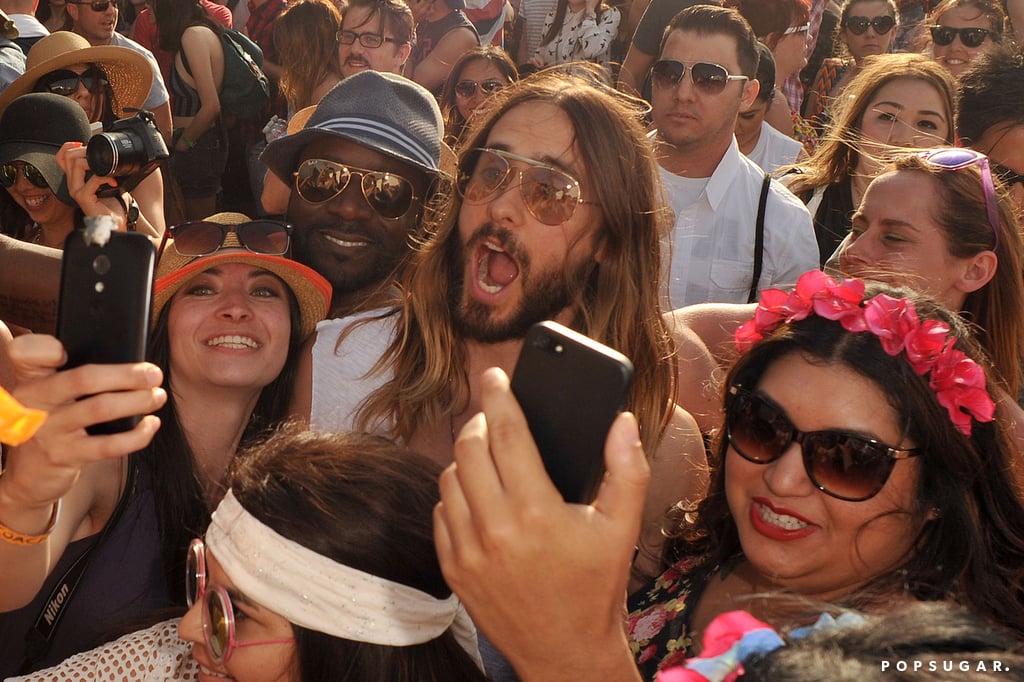 Jared Leto [35] snapped a selfie.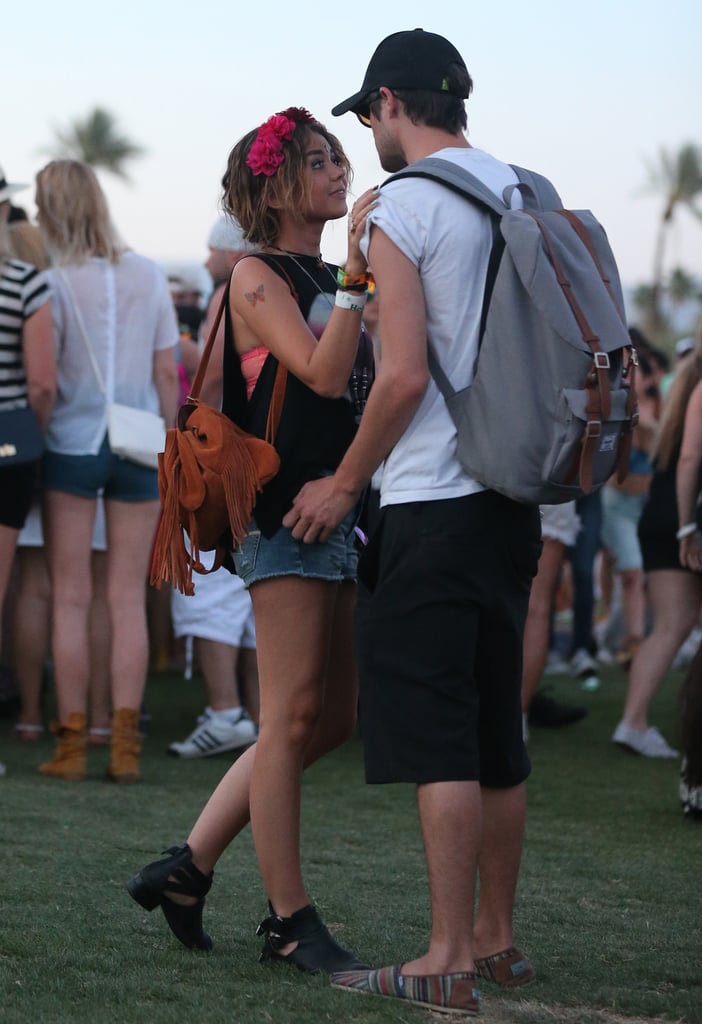 Sarah Hyland shared a sweet moment with her boyfriend, Matt Prokop.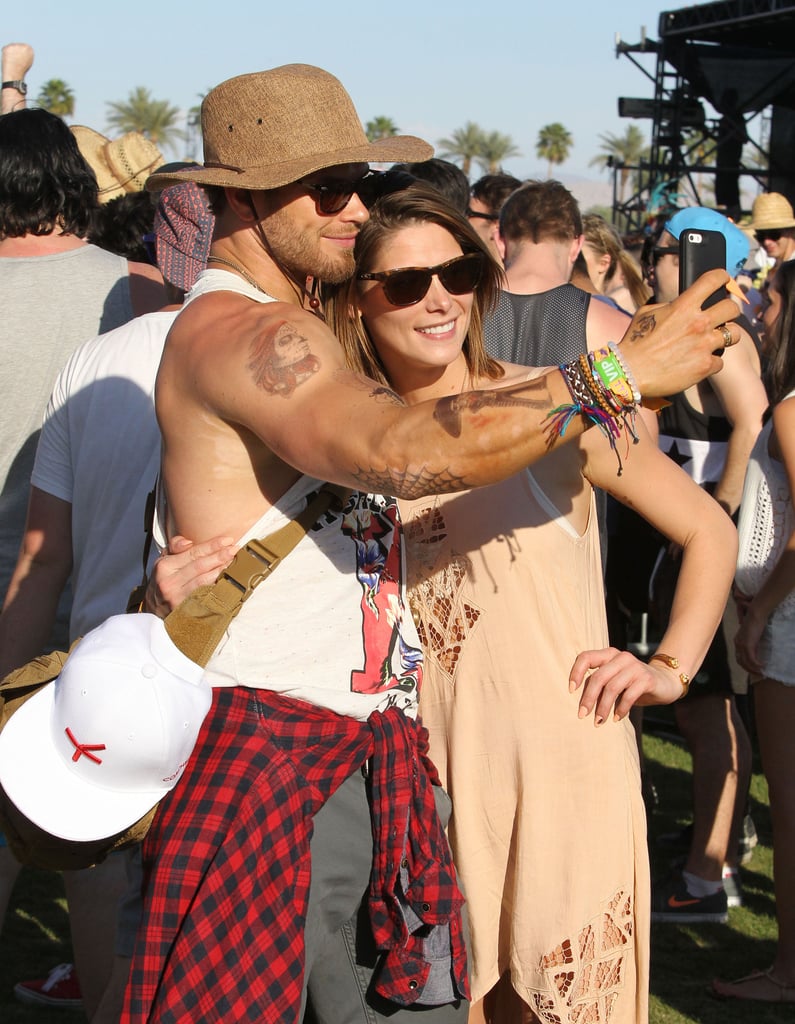 Kellan Lutz [36] showed off his guns while taking a selfie with Ashley Greene [37].
Shenae Grimes and her husband, Josh Beech, packed on the PDA.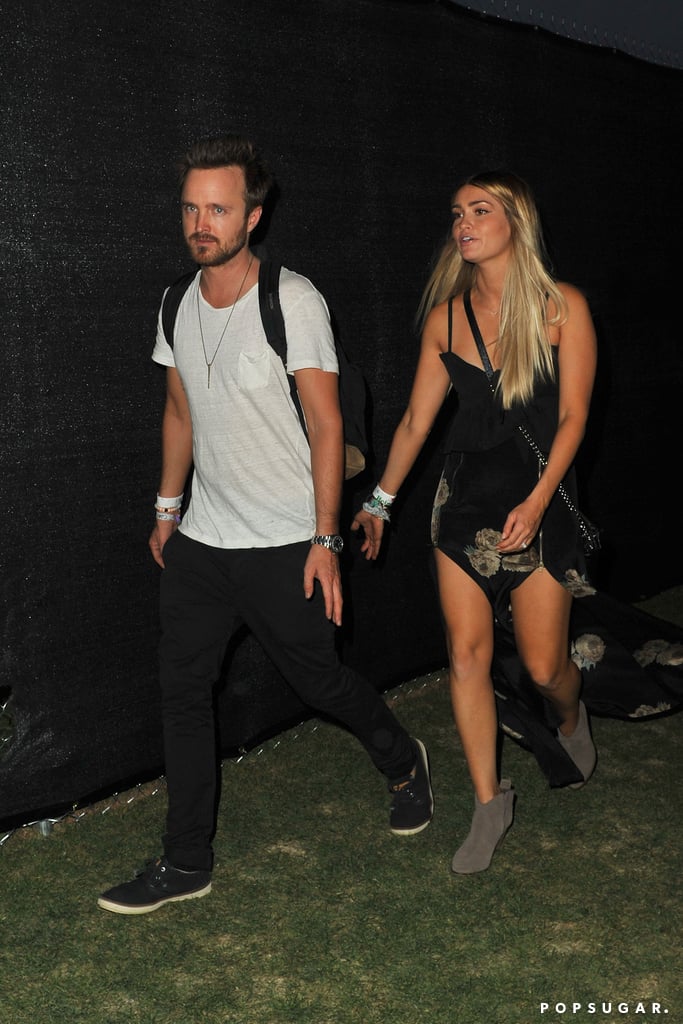 Aaron Paul took his wife, Lauren Parsekian, to the event.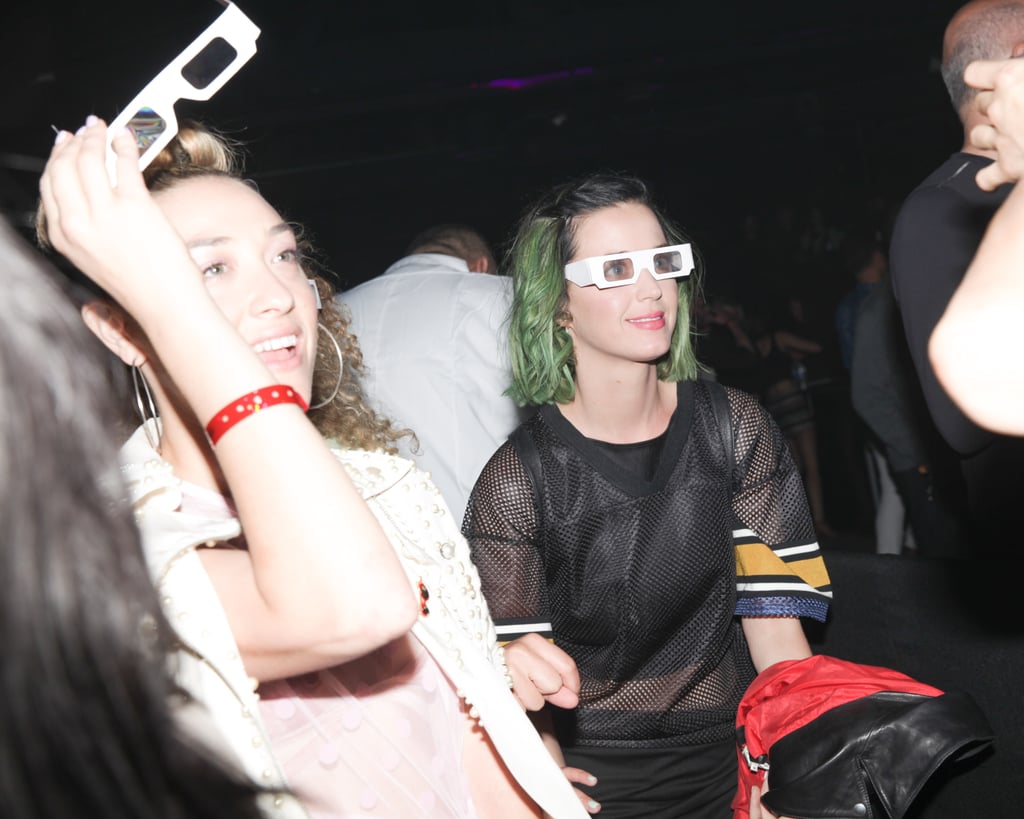 Katy Perry [38] rocked 3-D glasses at Alexander Wang's party.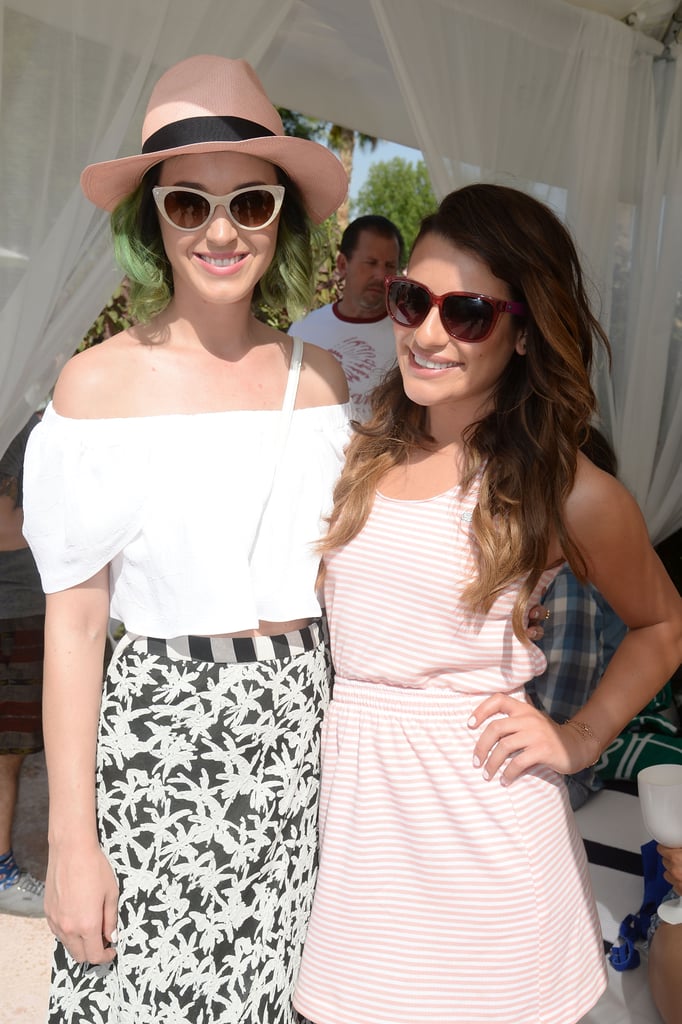 Katy Perry [39] and Lea Michele [40] linked up.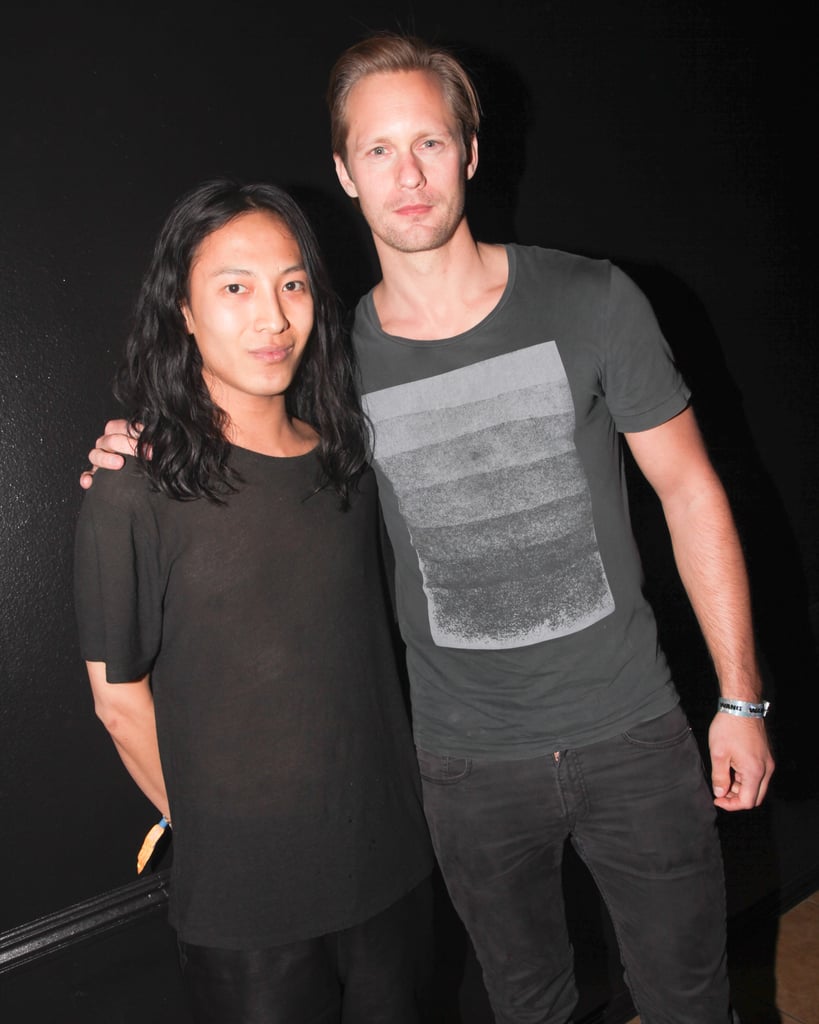 Alexander Skarsgard [41] and Alexander Wang posed.
Ashley Benson played DJ.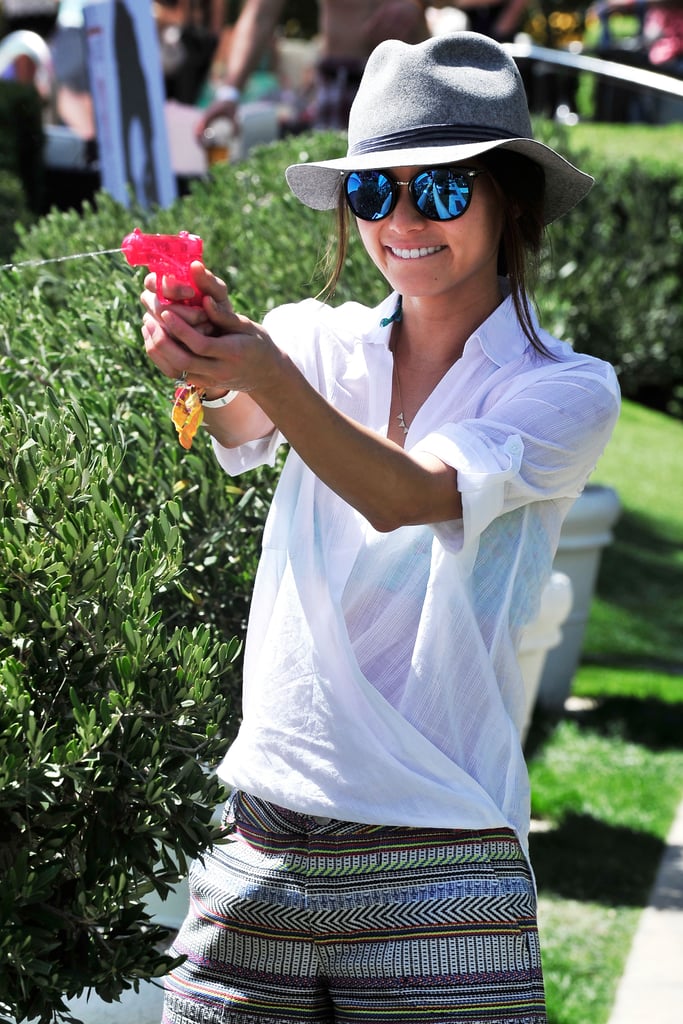 Jamie Chung squirted a water gun.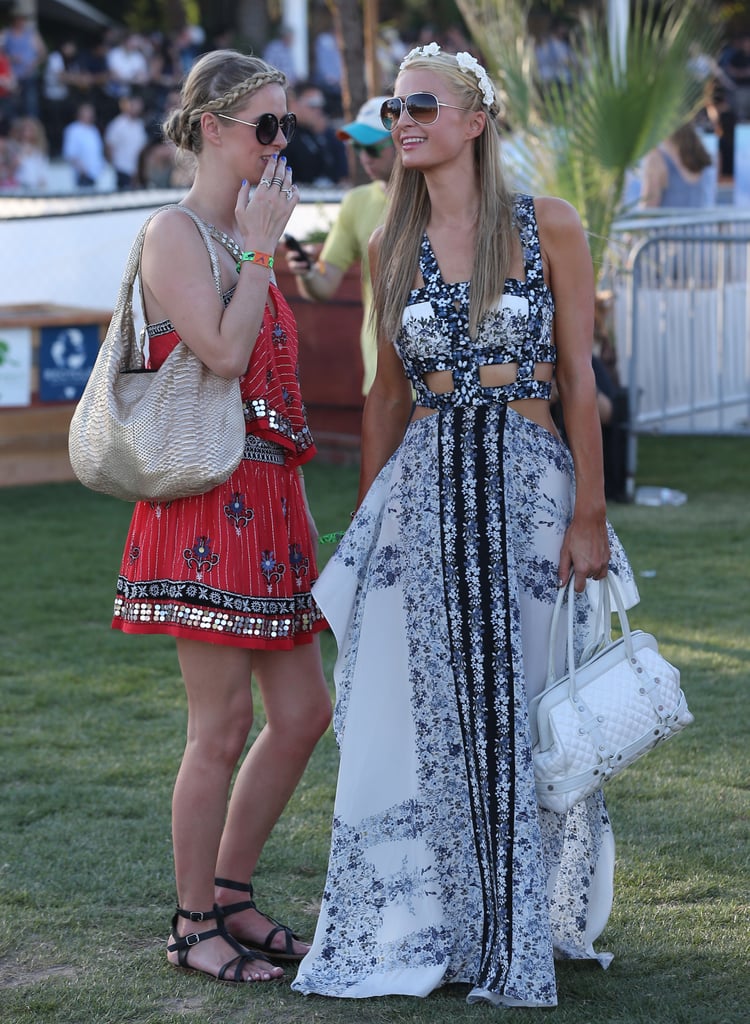 Nicky and Paris Hilton [42] brought their sisterly love to the festival.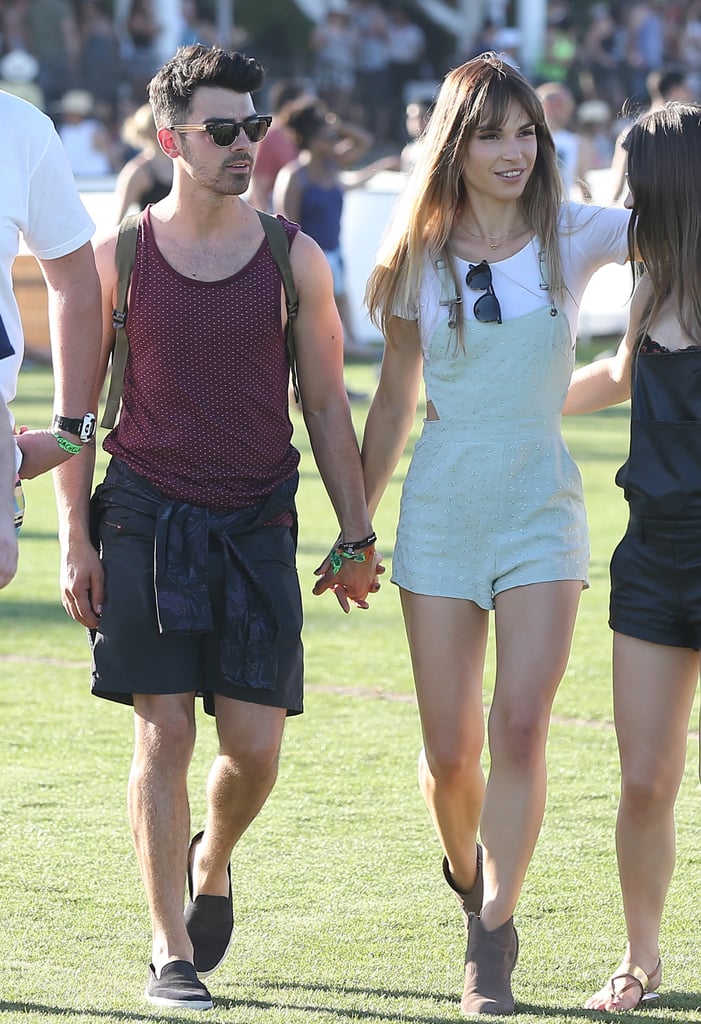 Joe Jonas [43] and Blanda Eggensschwiler held hands.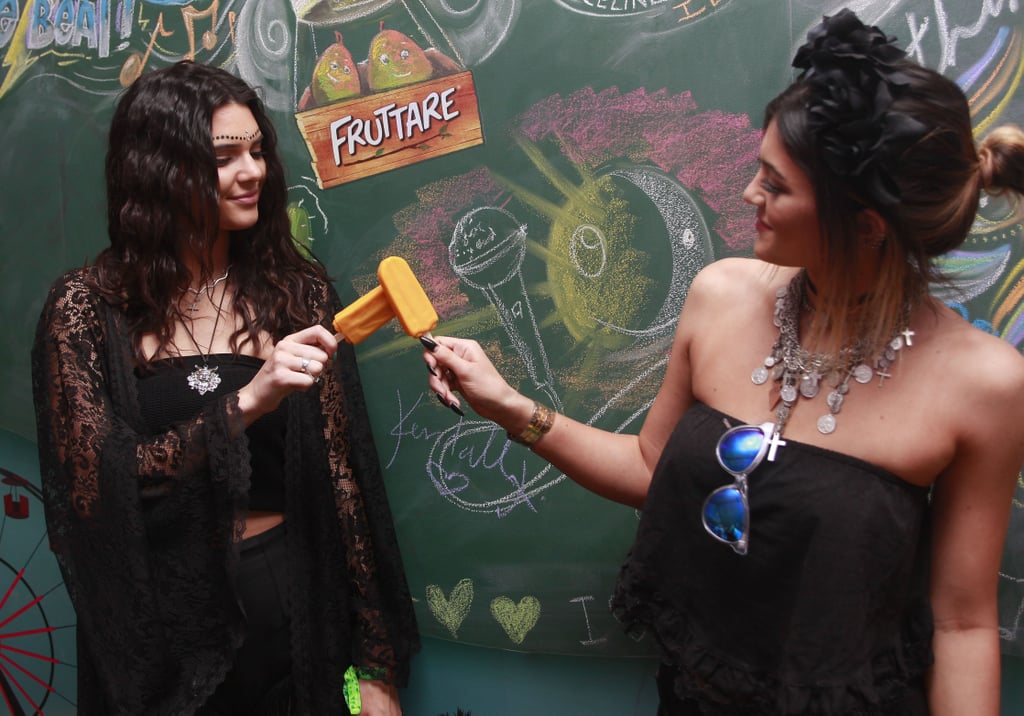 Kendall and Kylie Jenner clinked popsicles.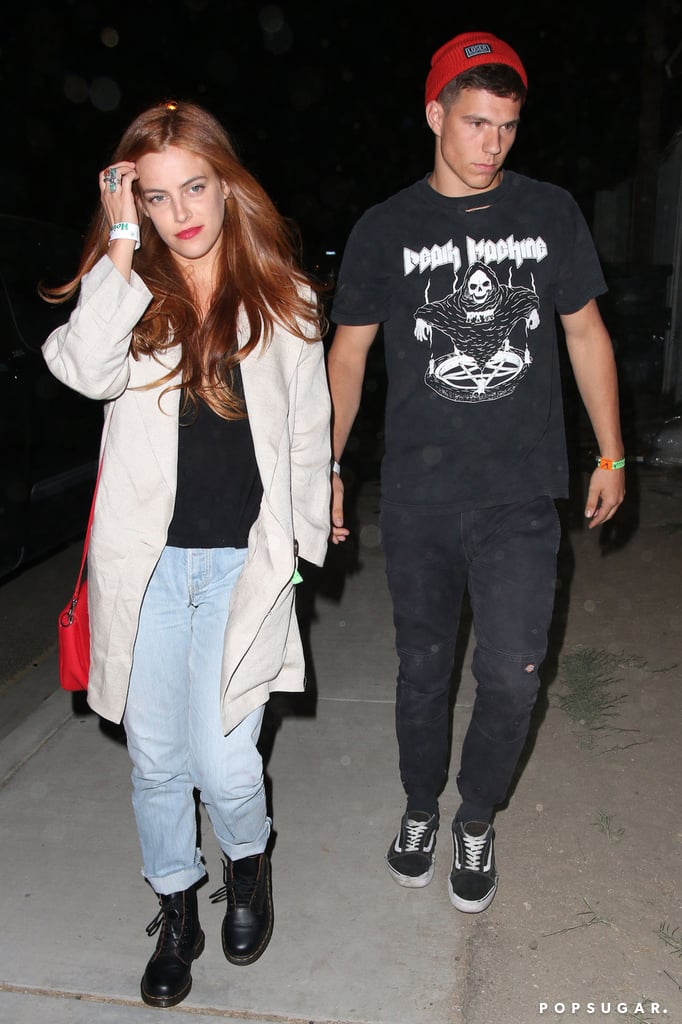 Riley Keough and boyfriend Ben Smith-Peterson went out at night.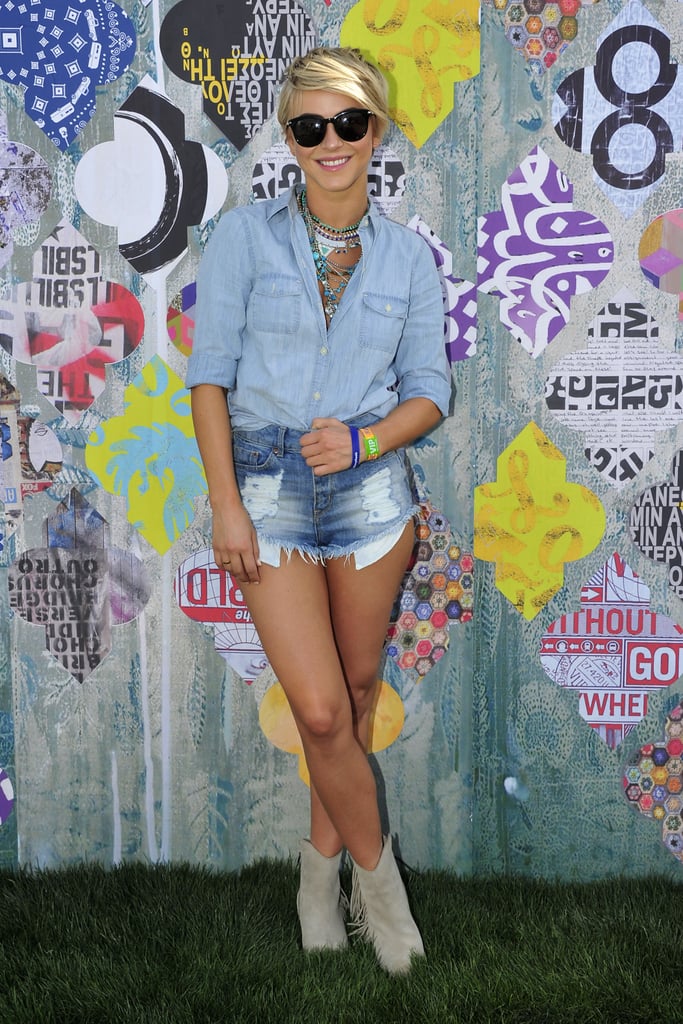 Julianne Hough hit up the Old Navy Oasis.
Source: Michael Simon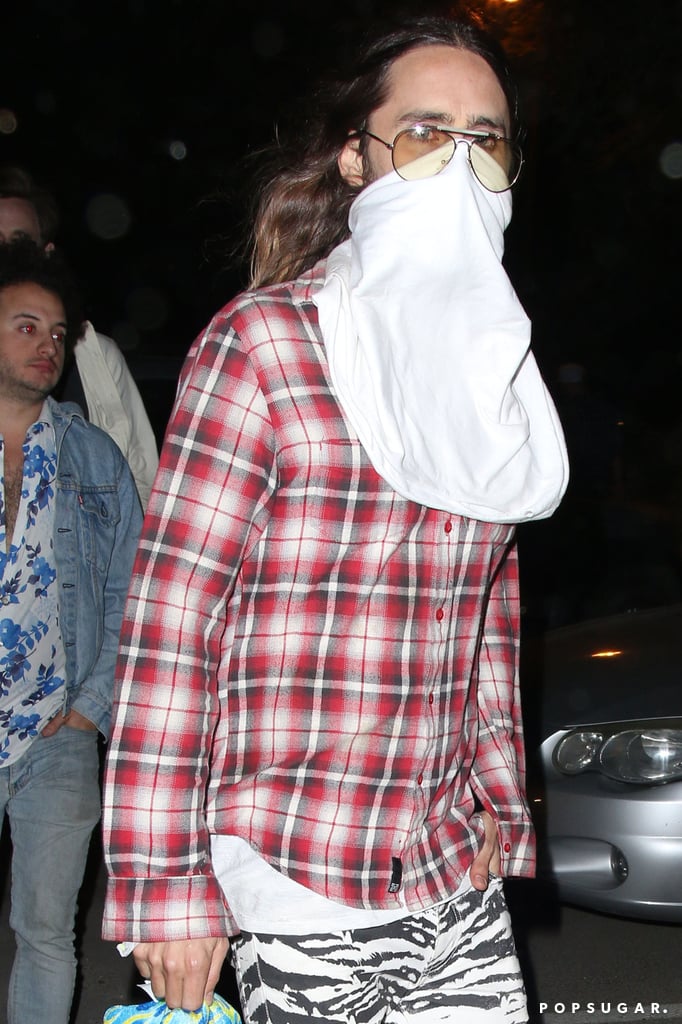 Jared Leto [44] covered up.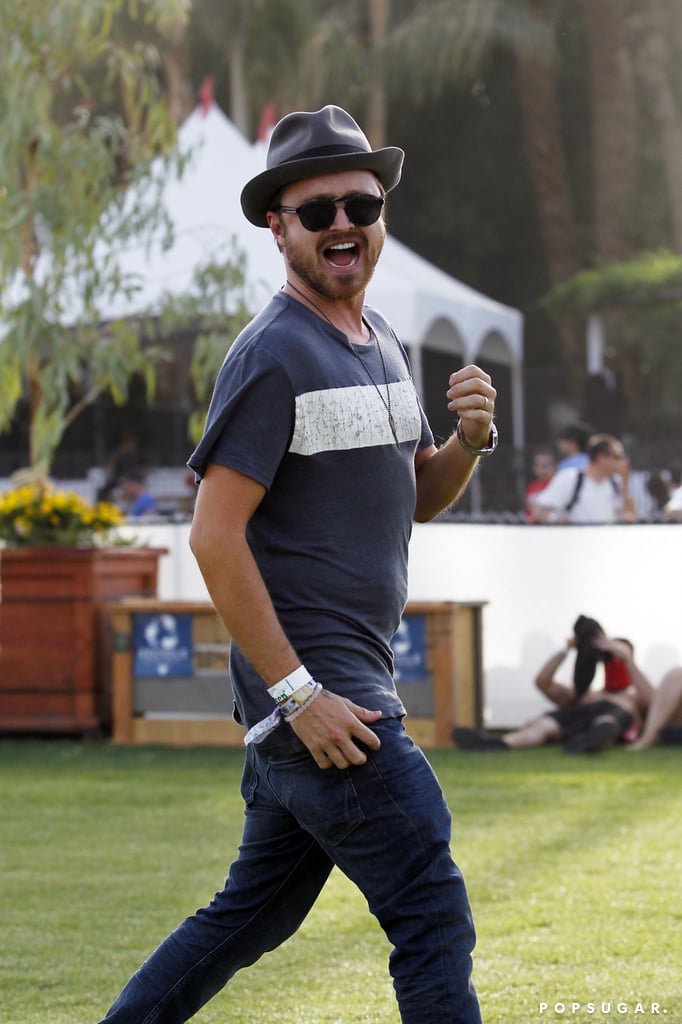 Aaron Paul ran around and had a blast.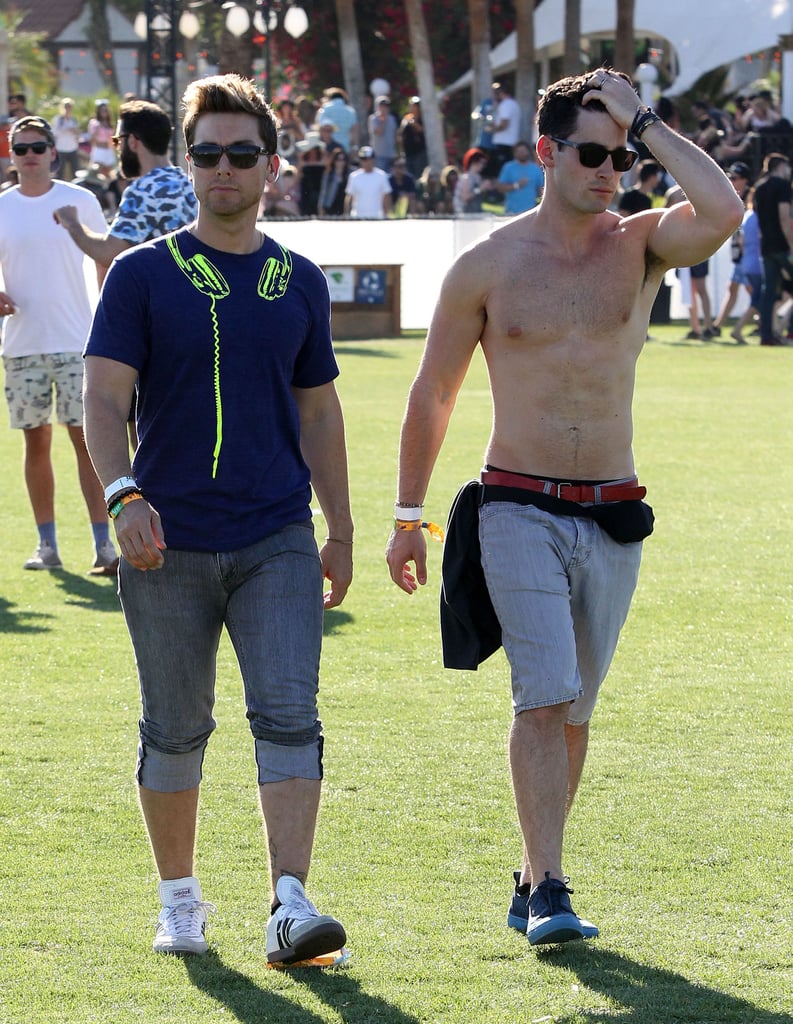 Lance Bass took a stroll with his shirtless [45] fiancé, Michael Turchin.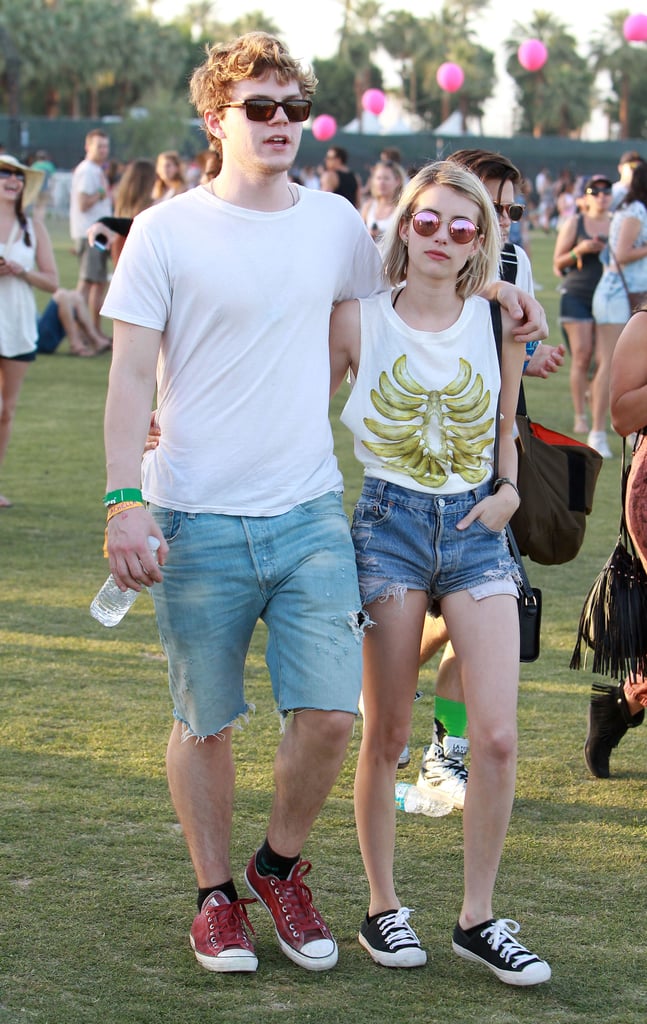 Emma Roberts and fiancé Evan Peters stayed close.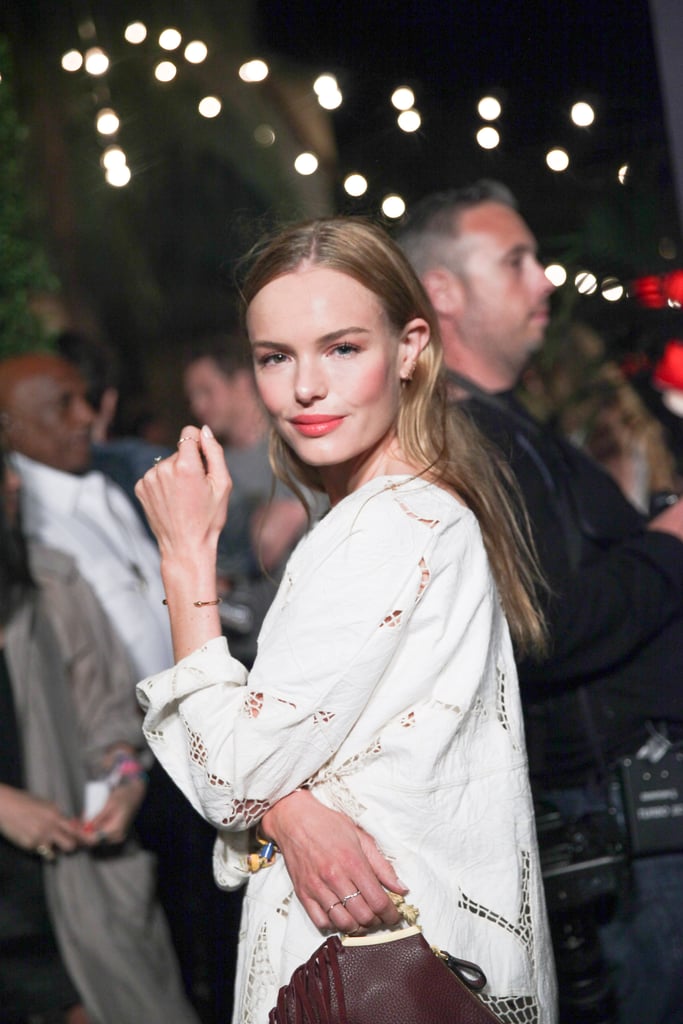 Kate Bosworth [46] struck a pose.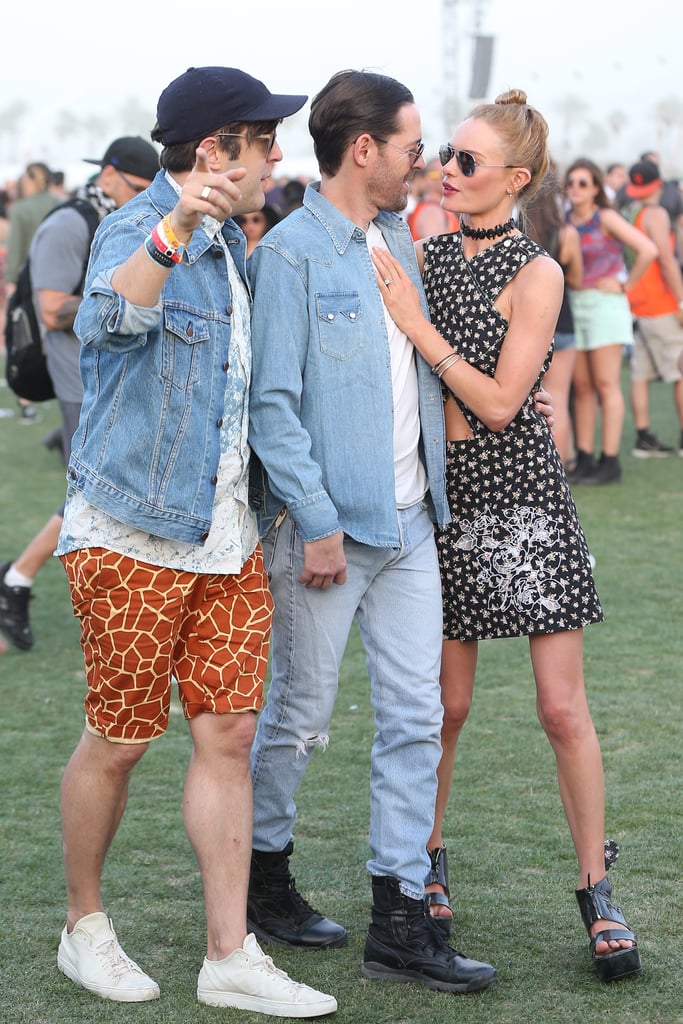 Kate Bosworth [47] and her husband, Michael Polish, got cozy.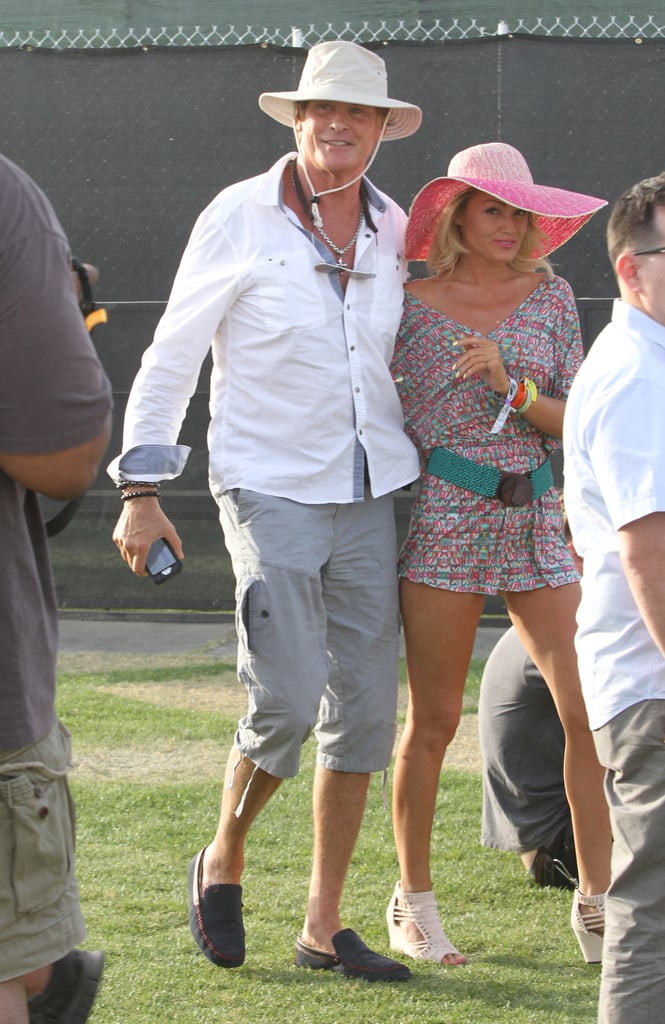 David Hasselhoff made an appearance with girlfriend Hayley Roberts.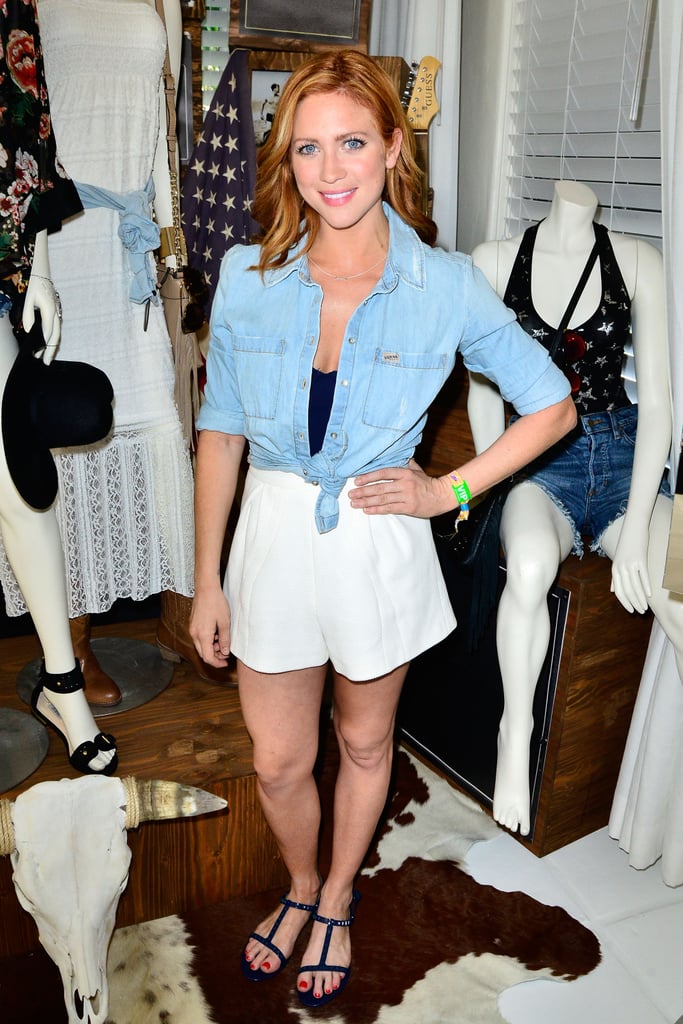 Brittany Snow [48] posed in denim.
Alessandra Ambrosio looked gorgeous.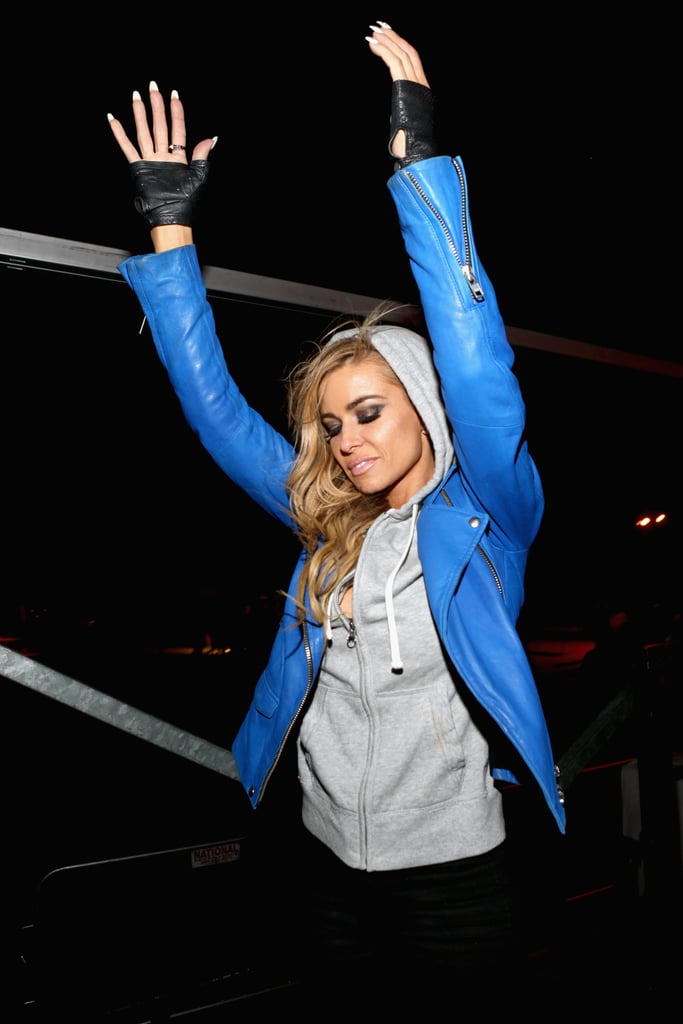 Carmen Electra [49] had fun at Neon Carnival.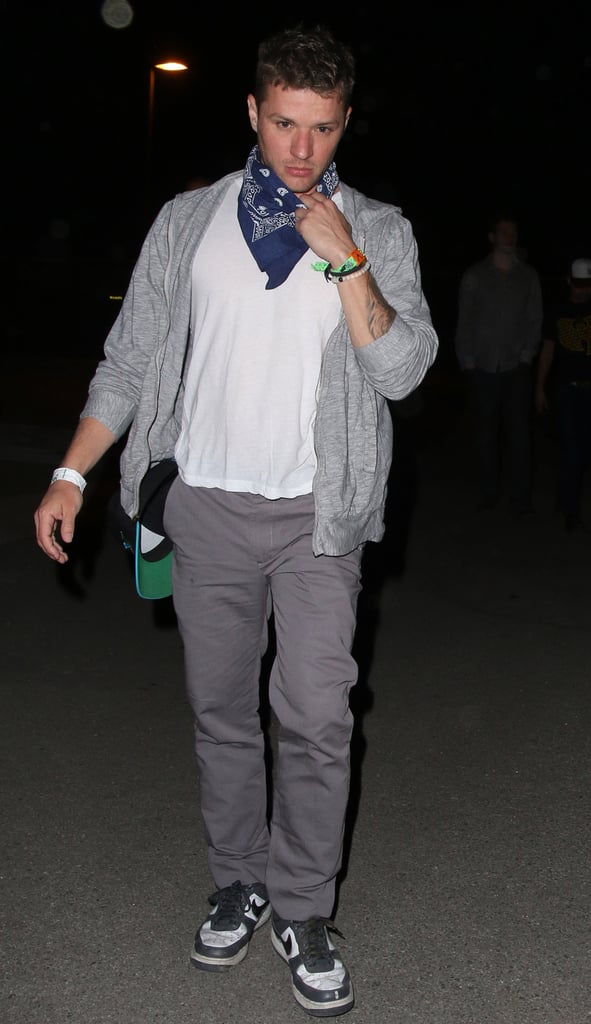 Ryan Phillippe [50] rocked a hankerchief.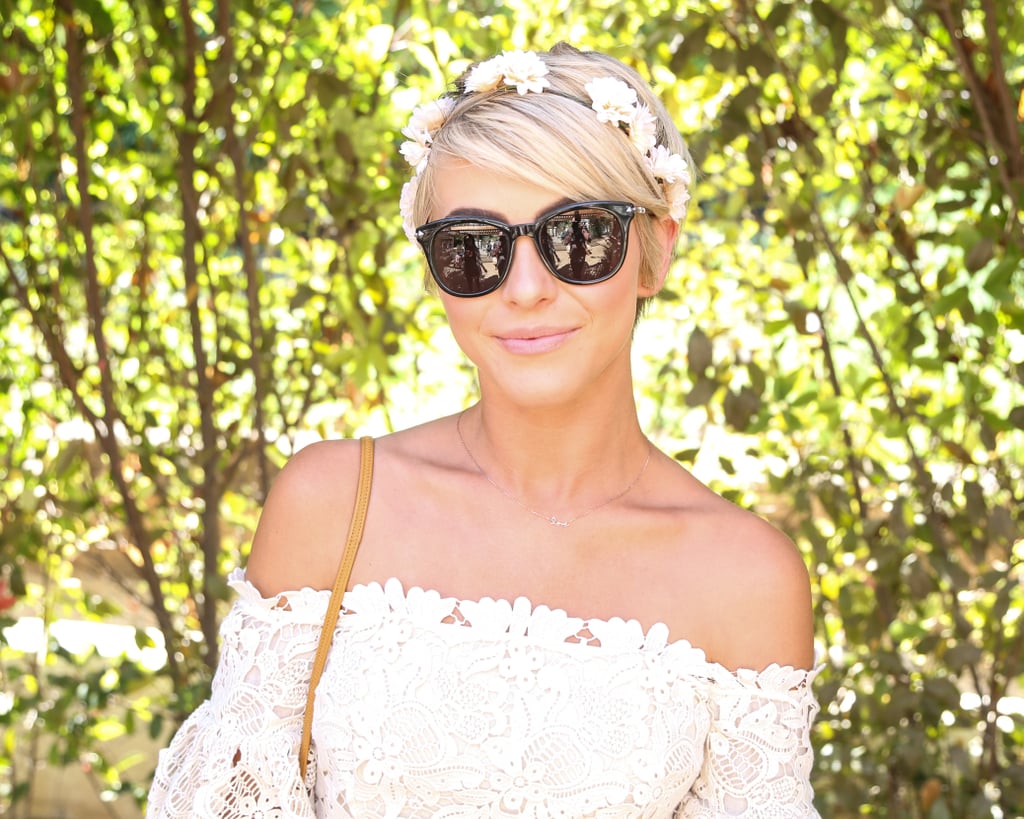 Julianne Hough rocked a flower crown.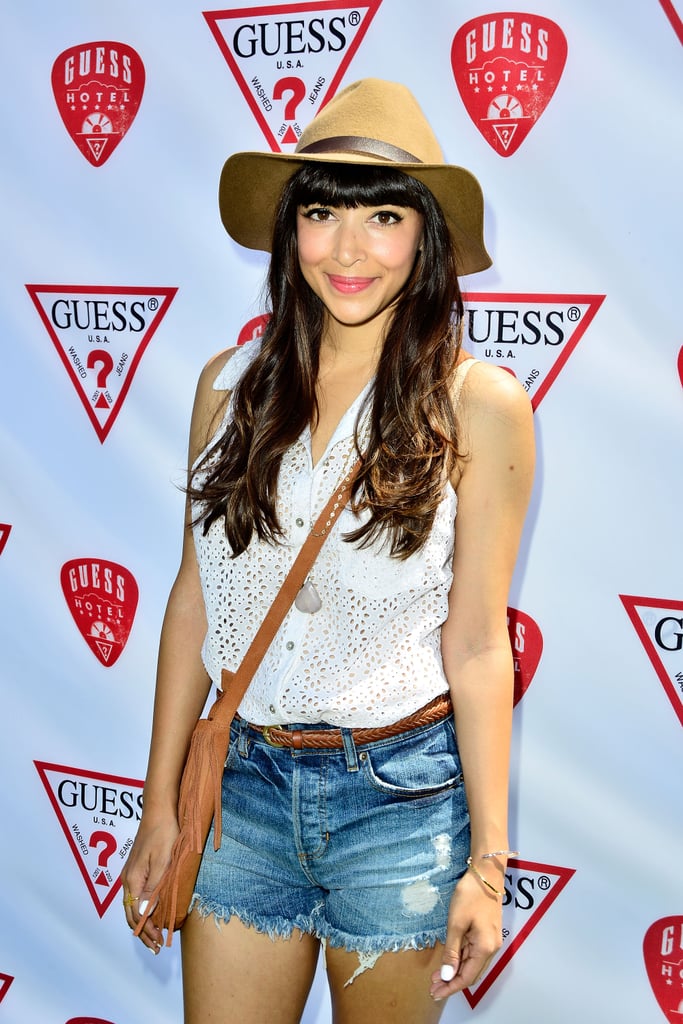 Hannah Simone rocked a hat.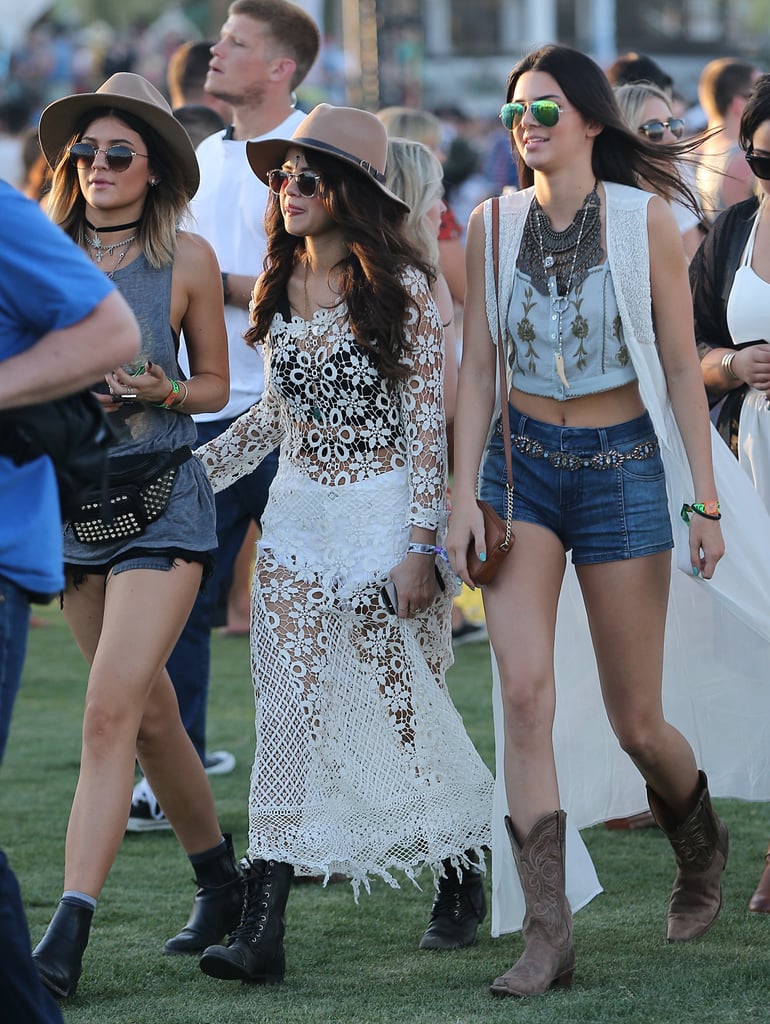 Kylie Jenner, Selena Gomez [51], and Kendall Jenner stayed close.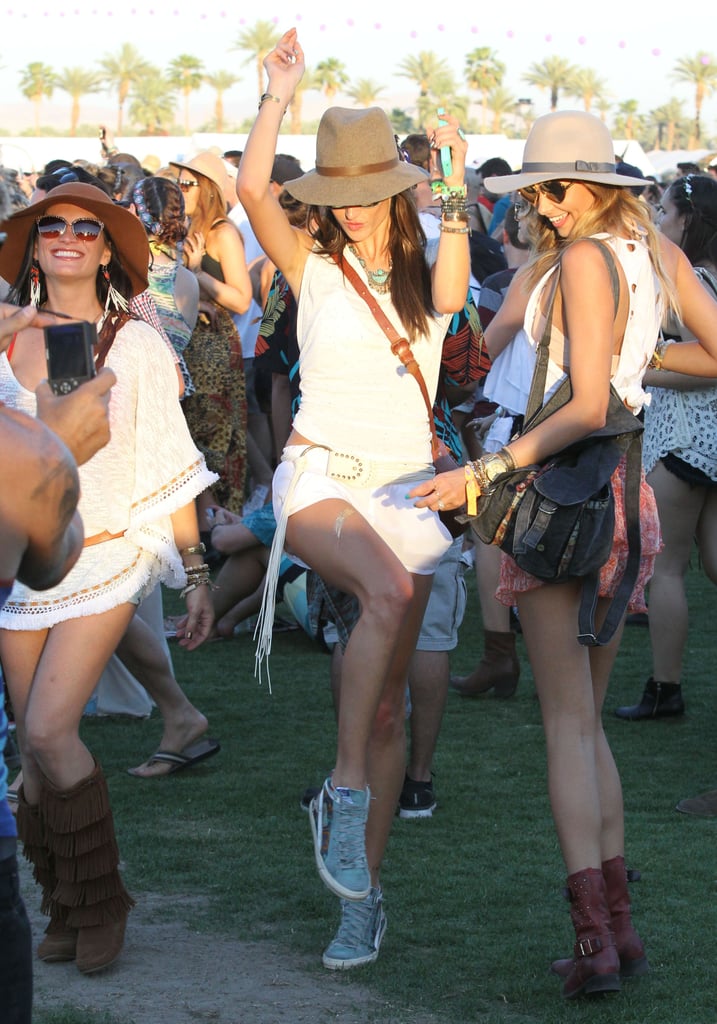 Alessandra Ambrosio got her dance on.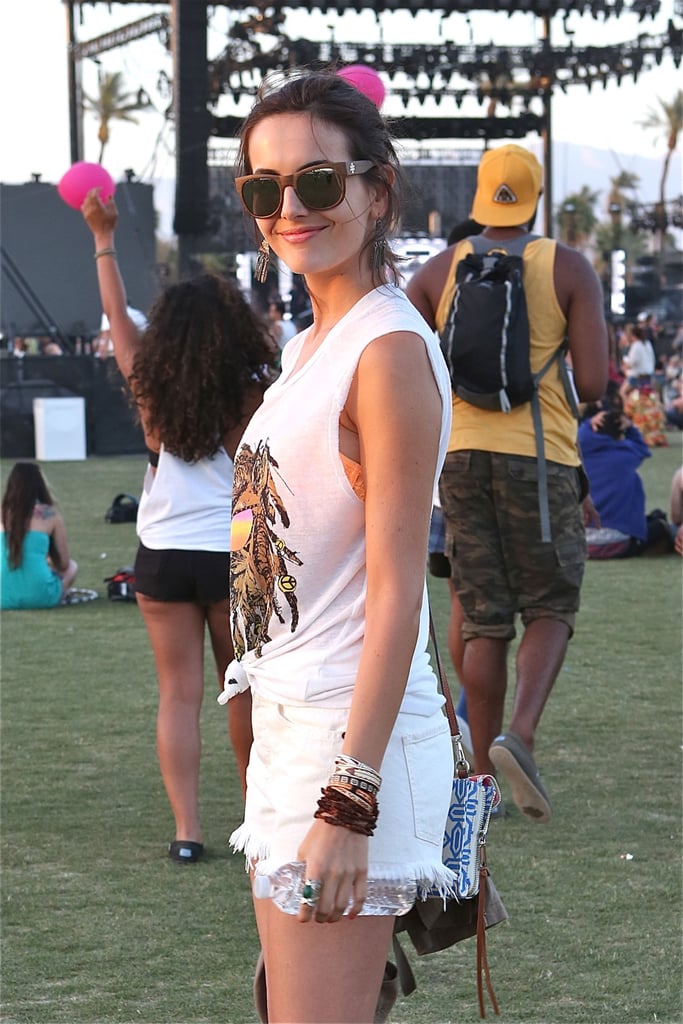 Camilla Belle was all smiles.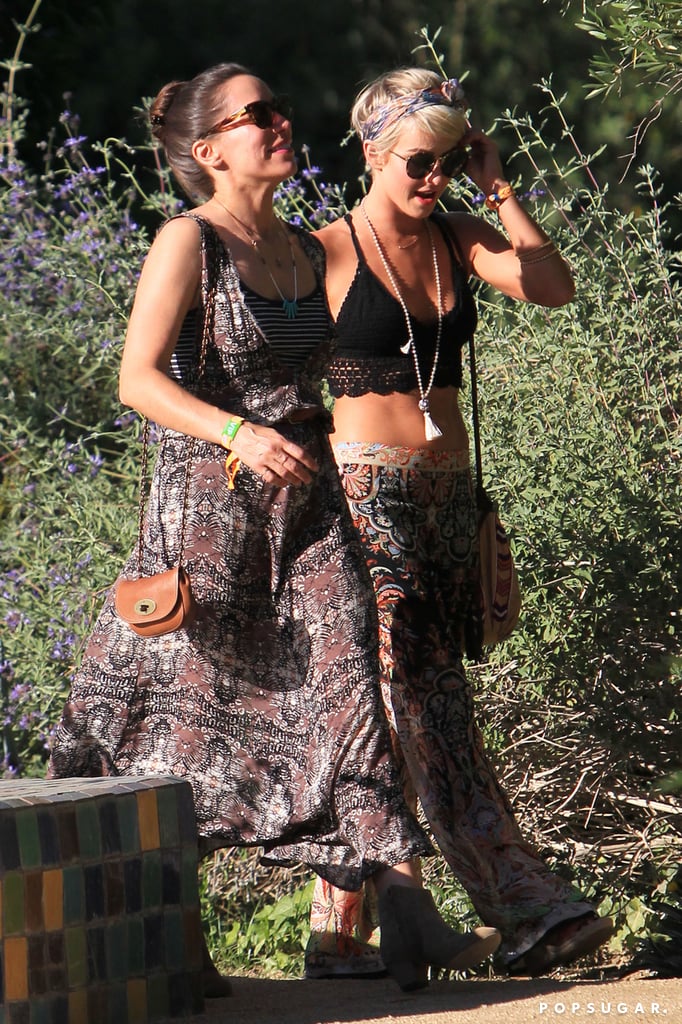 Julianne Hough showed off her festival look with a friend.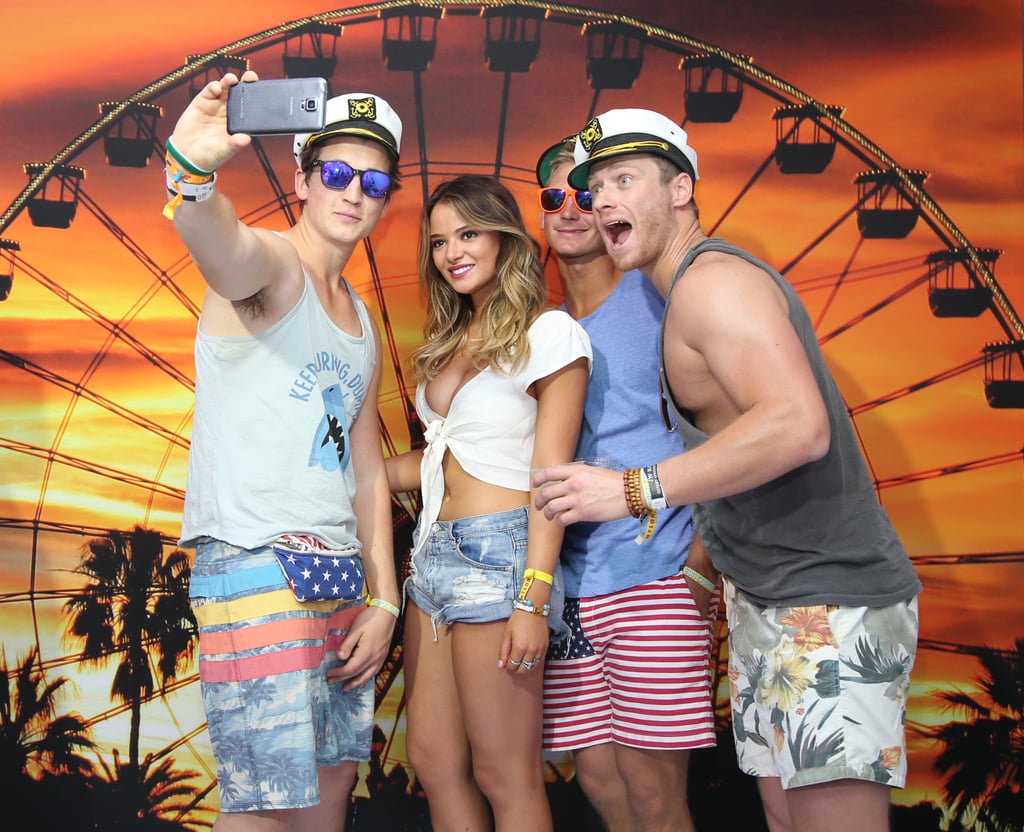 Miles Teller snapped a selfie.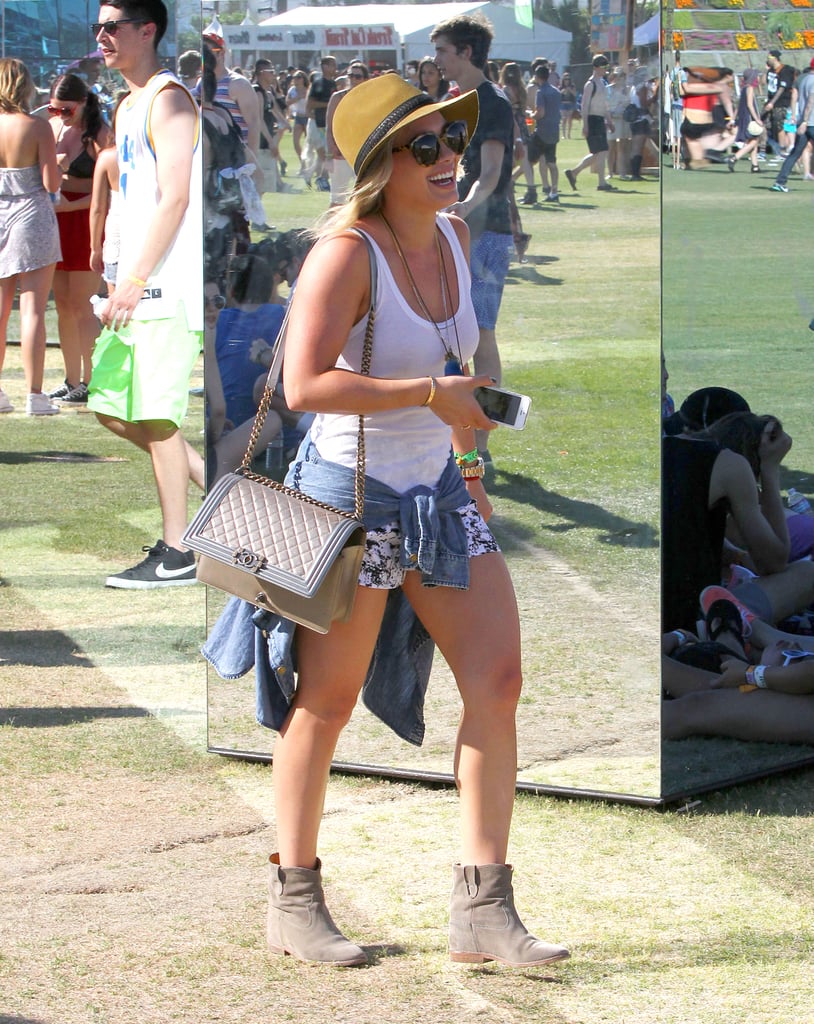 Hilary Duff [52] laughed while walking around.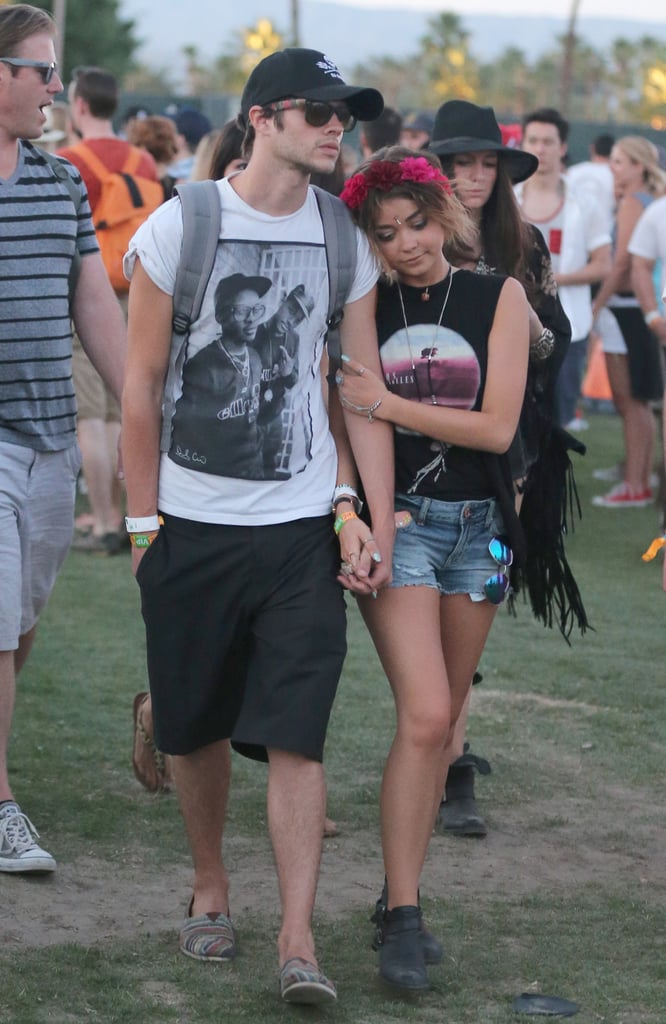 Sarah Hyland and Matt Prokop stayed close.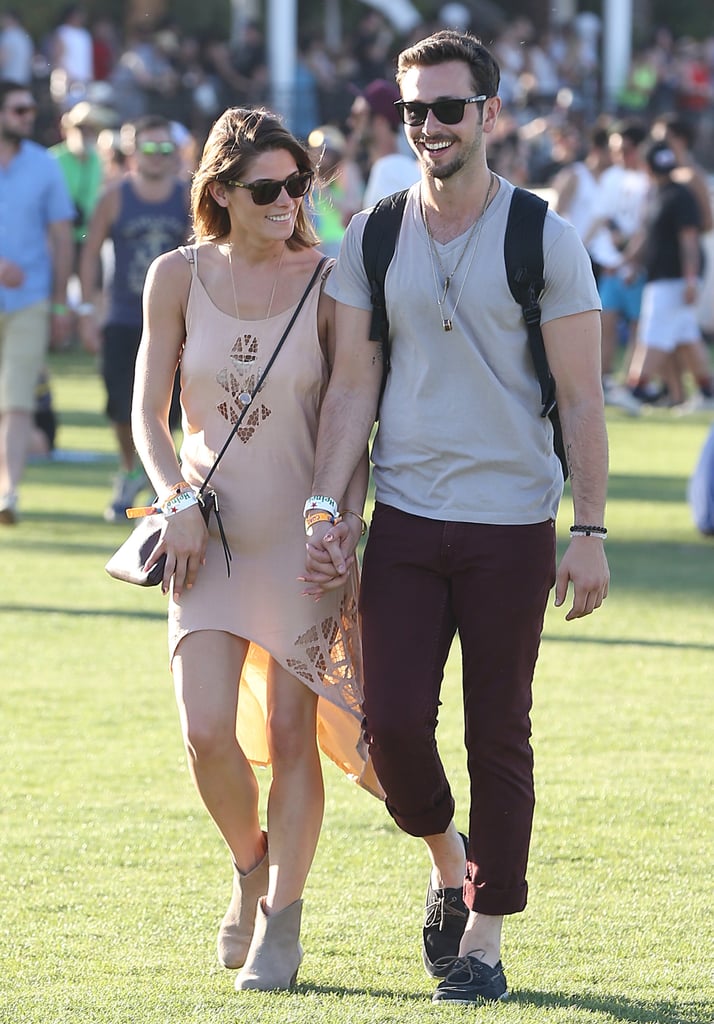 Ashley Greene [53] walked hand in hand with boyfriend Paul Khoury.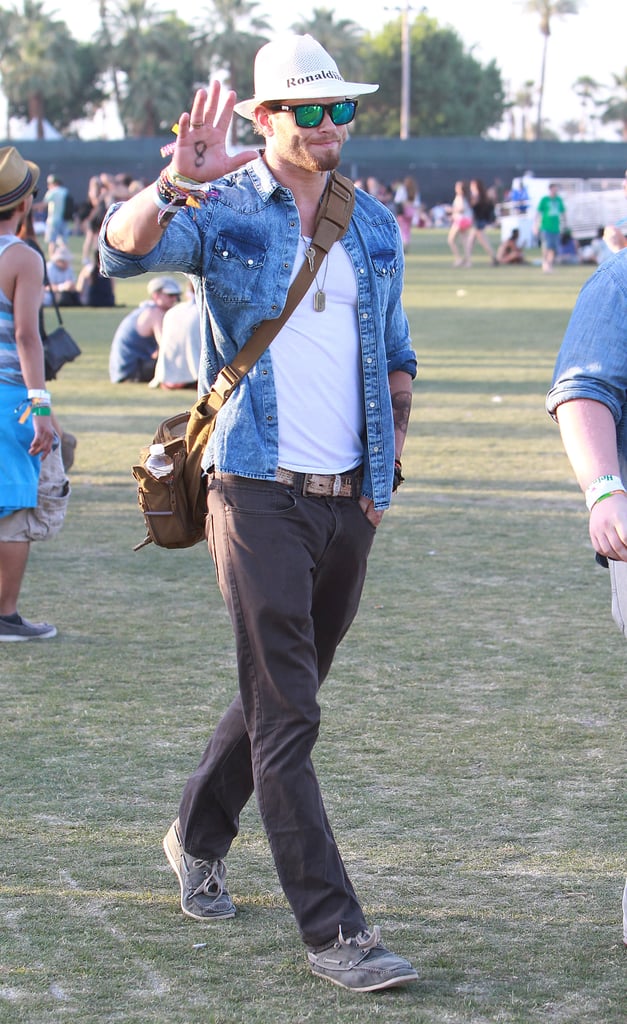 Kellan Lutz [54] waved.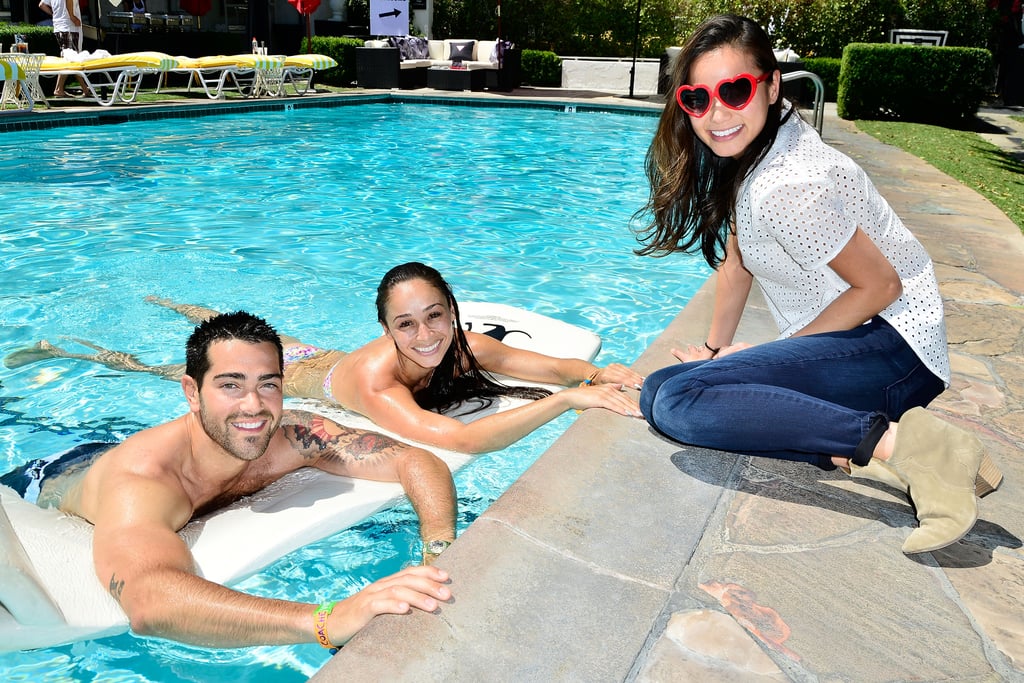 Jamie Chung sat poolside with Jesse Metcalfe and his fiancée, Cara Santana.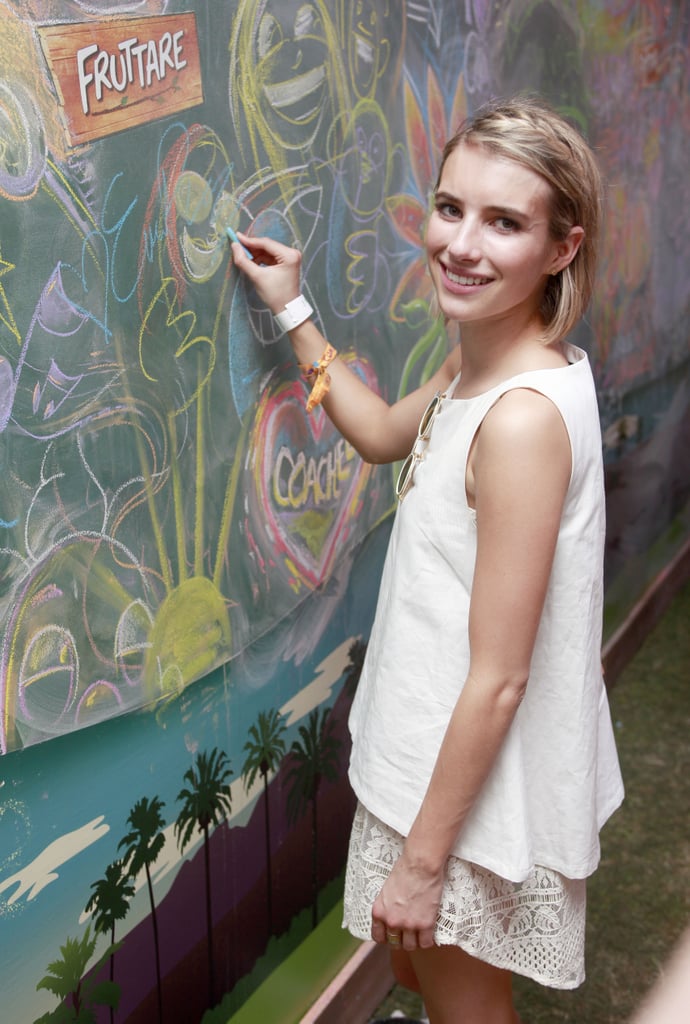 Emma Roberts had fun with chalk.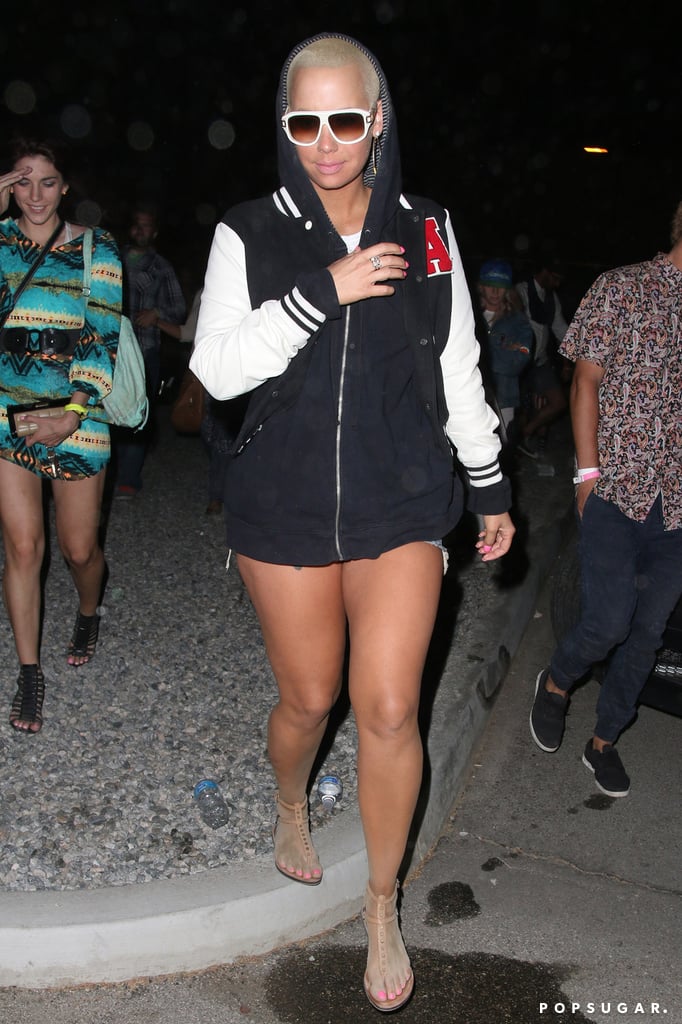 Amber Rose showed off her legs.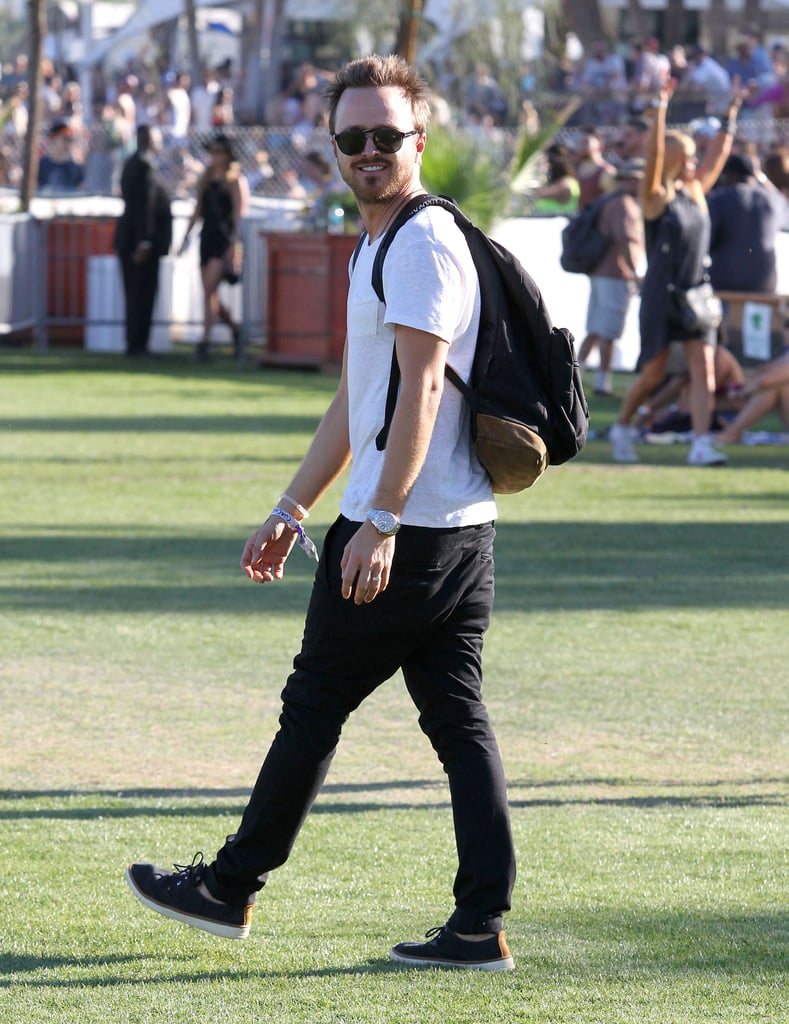 Aaron Paul had a big grin as the celebration started.
Ryan Kwanten looked dapper.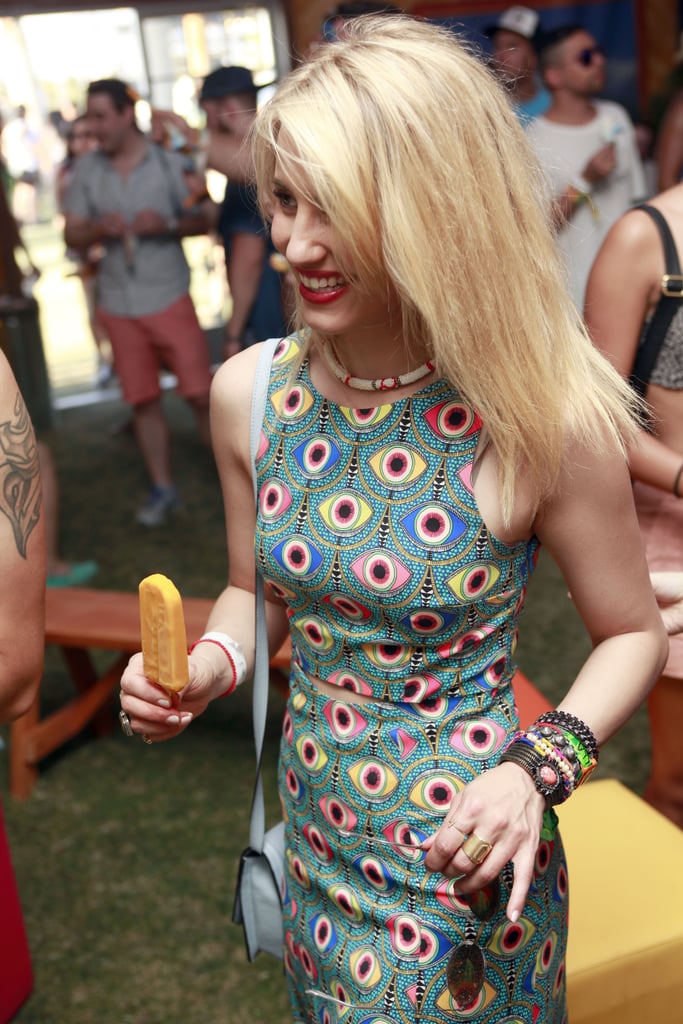 Dianna Agron [55] laughed while eating a popsicle.
Whitney Port [56] looked good in plaid.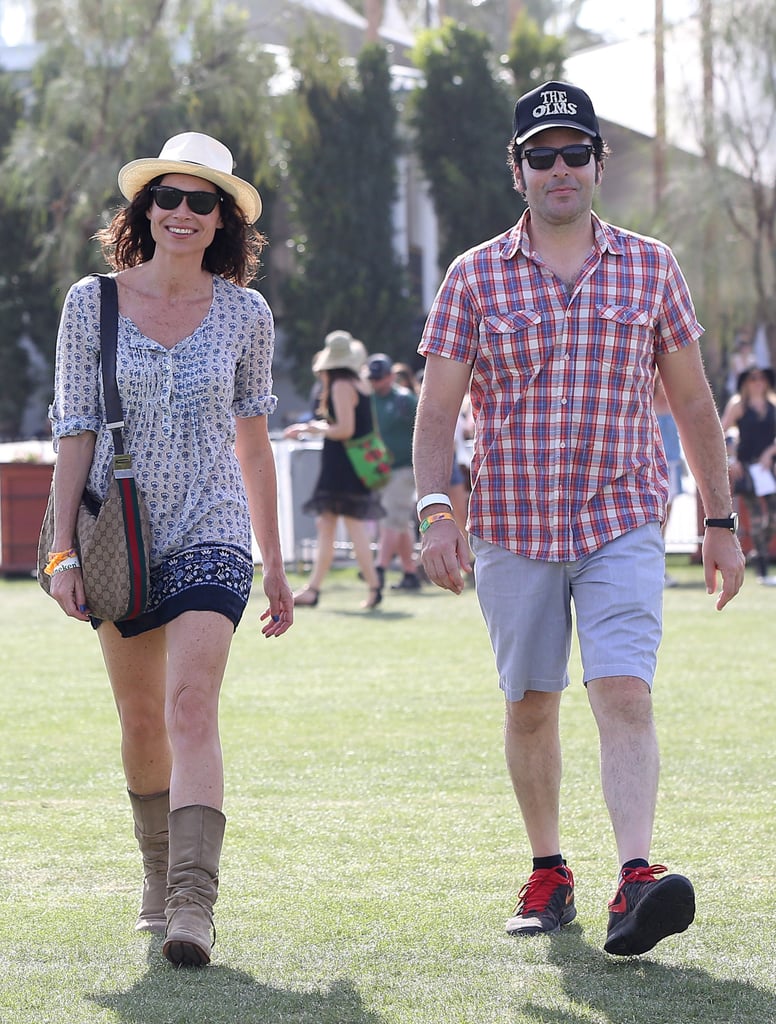 Minnie Driver [57] was all smiles.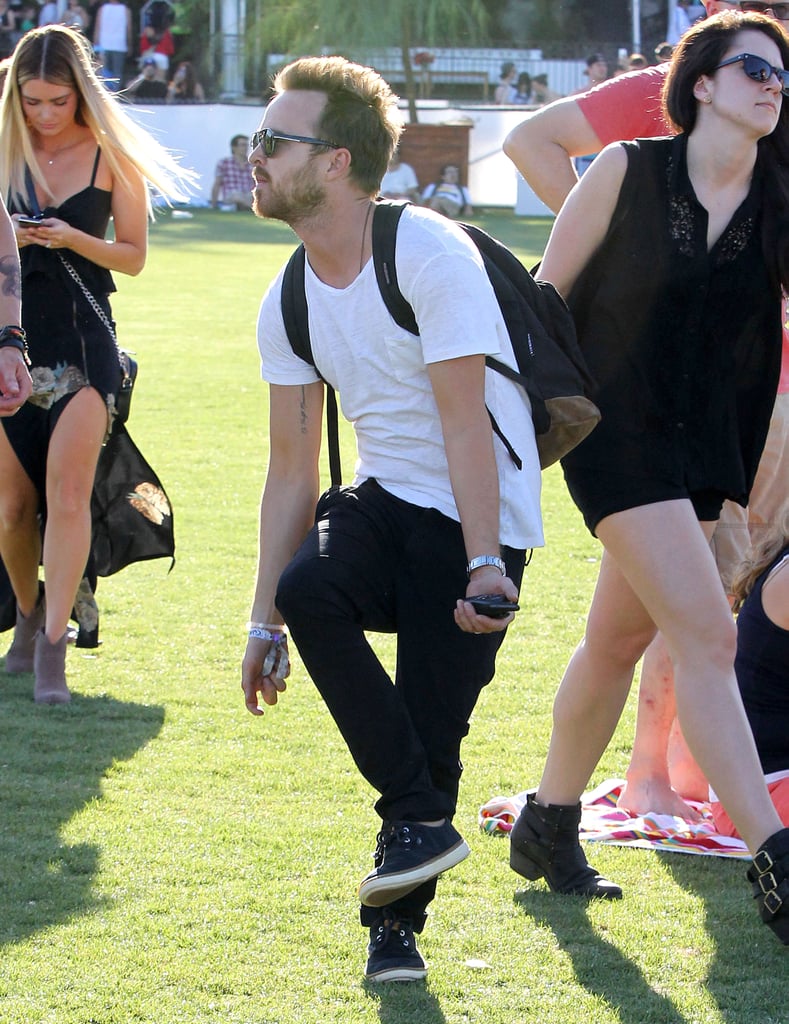 Aaron Paul got his dance on.
Kylie and Kendall Jenner had fun with Selena Gomez [58].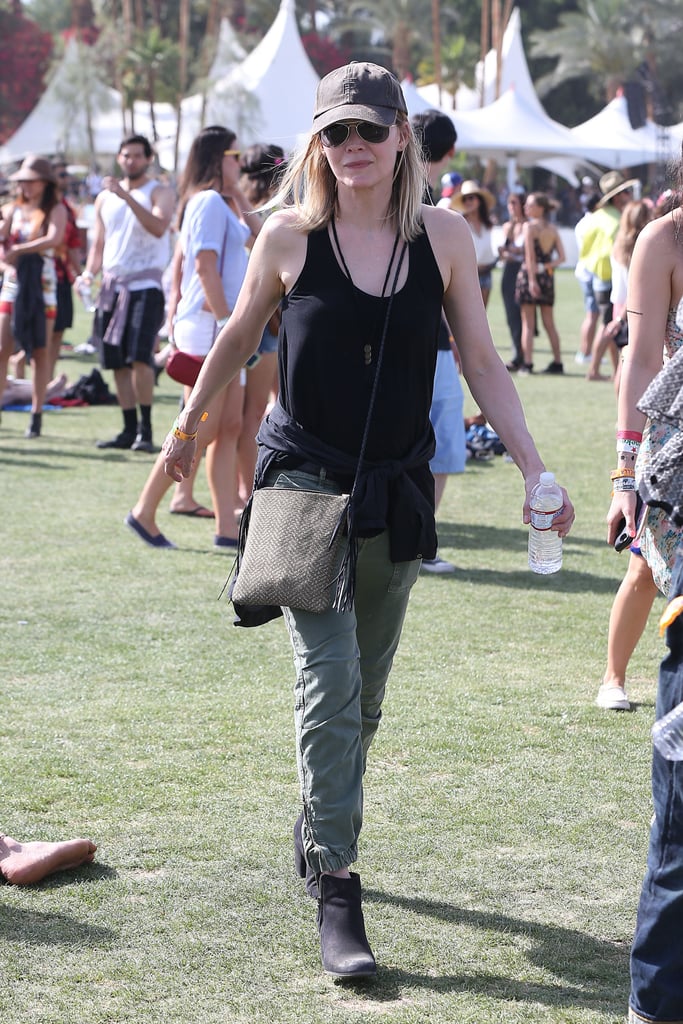 Michelle Pfeiffer [59] enjoyed the festival.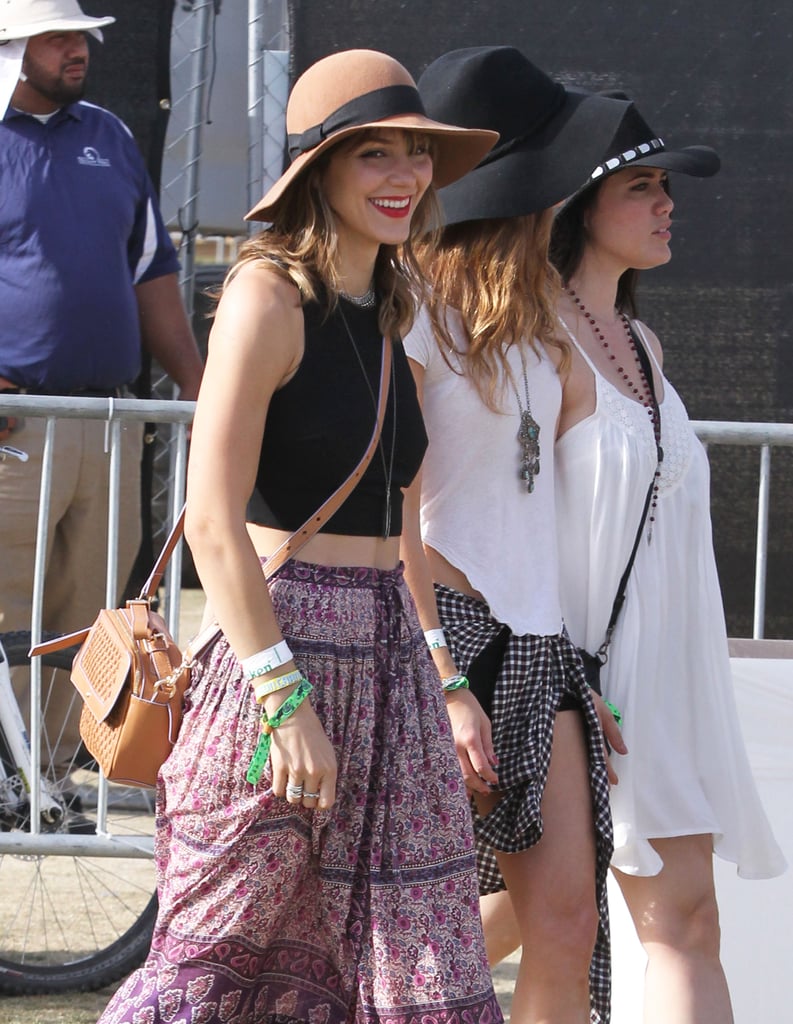 Katharine McPhee looked casual.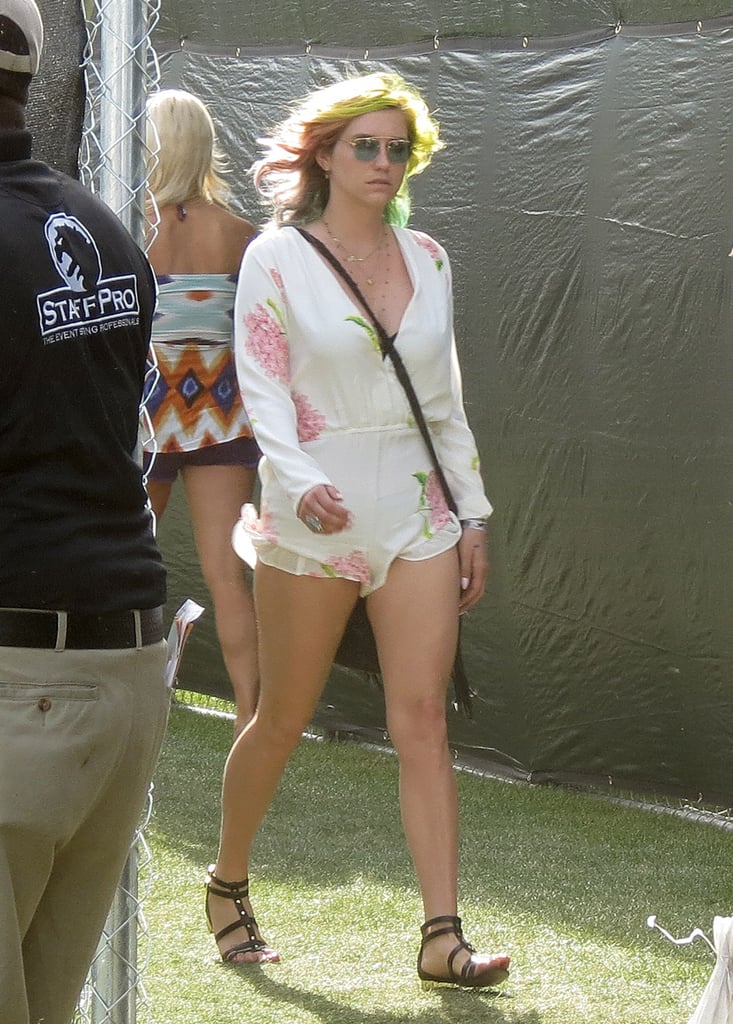 Kesha walked around the fest.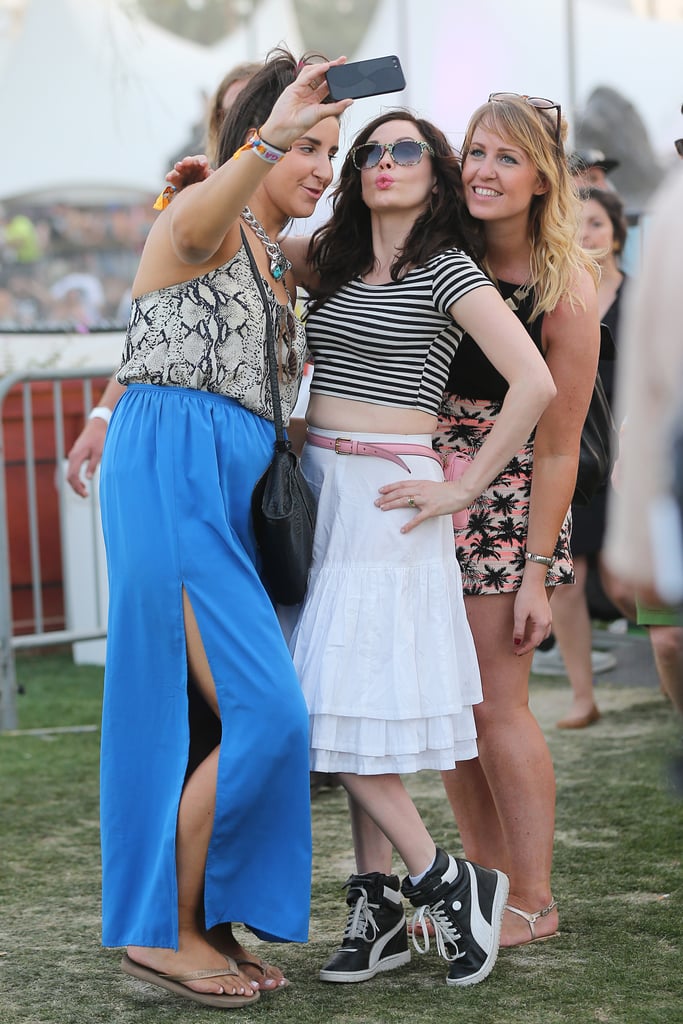 Rose McGowan snapped a selfie.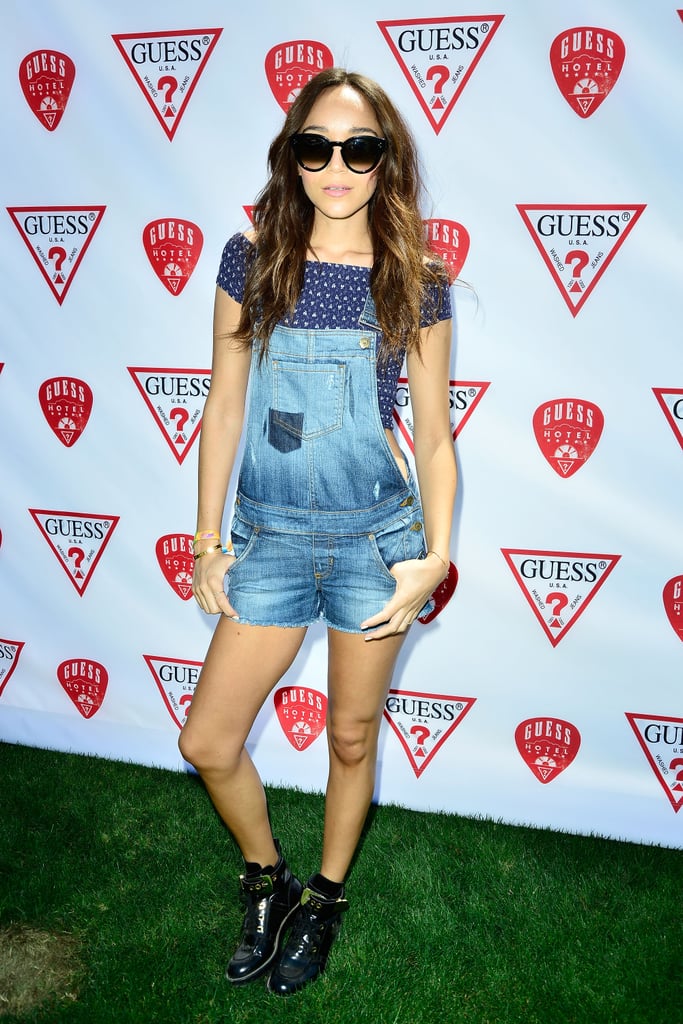 Ashley Madekwe rocked overalls.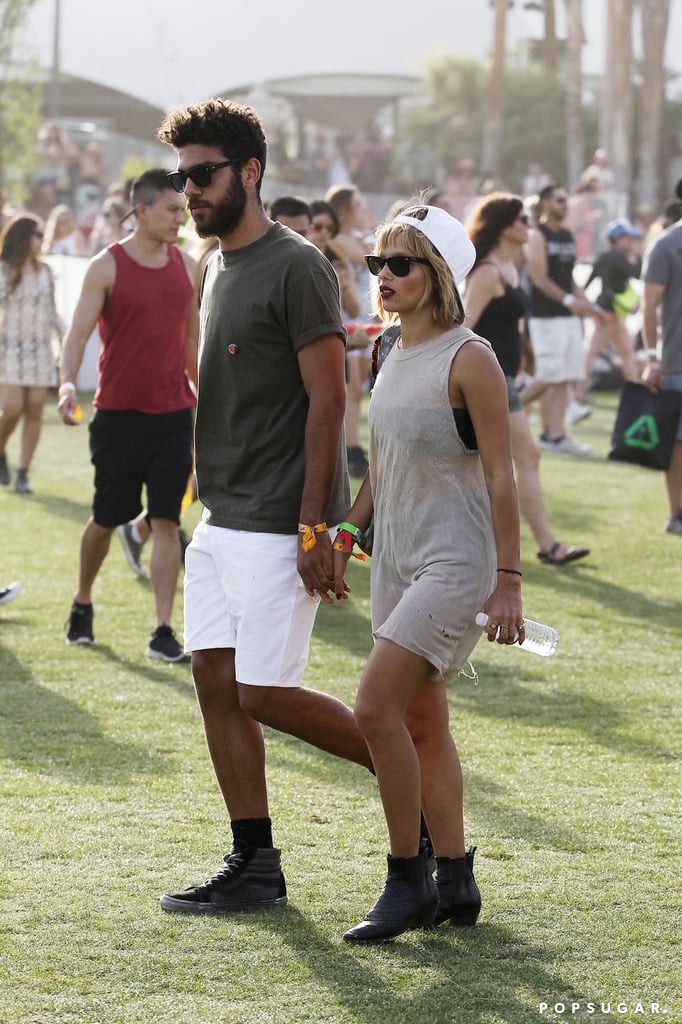 Zoe Kravitz held hands with her boyfriend, Noah Becker.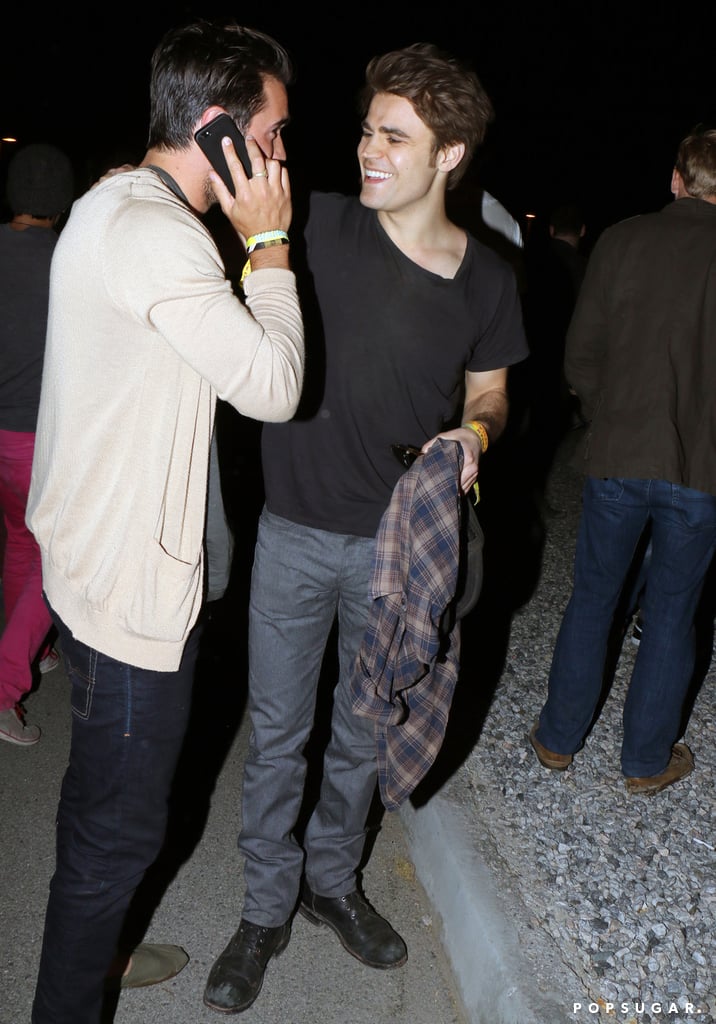 Paul Wesley [60] laughed with a friend.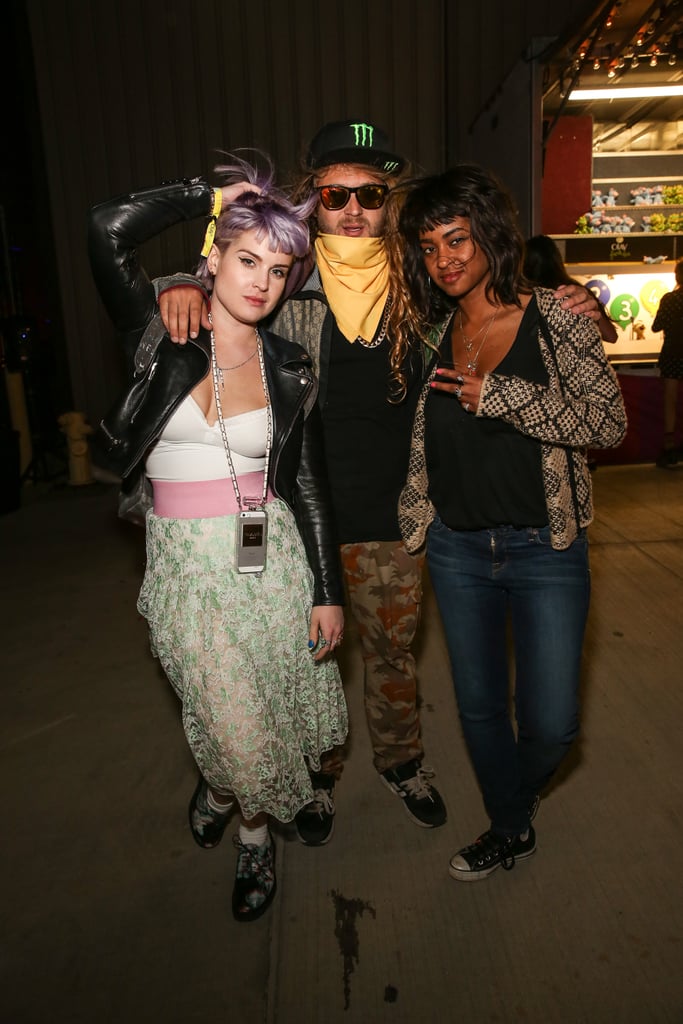 Kelly Osbourne hung out with friends.
Claire Holt struck a pose.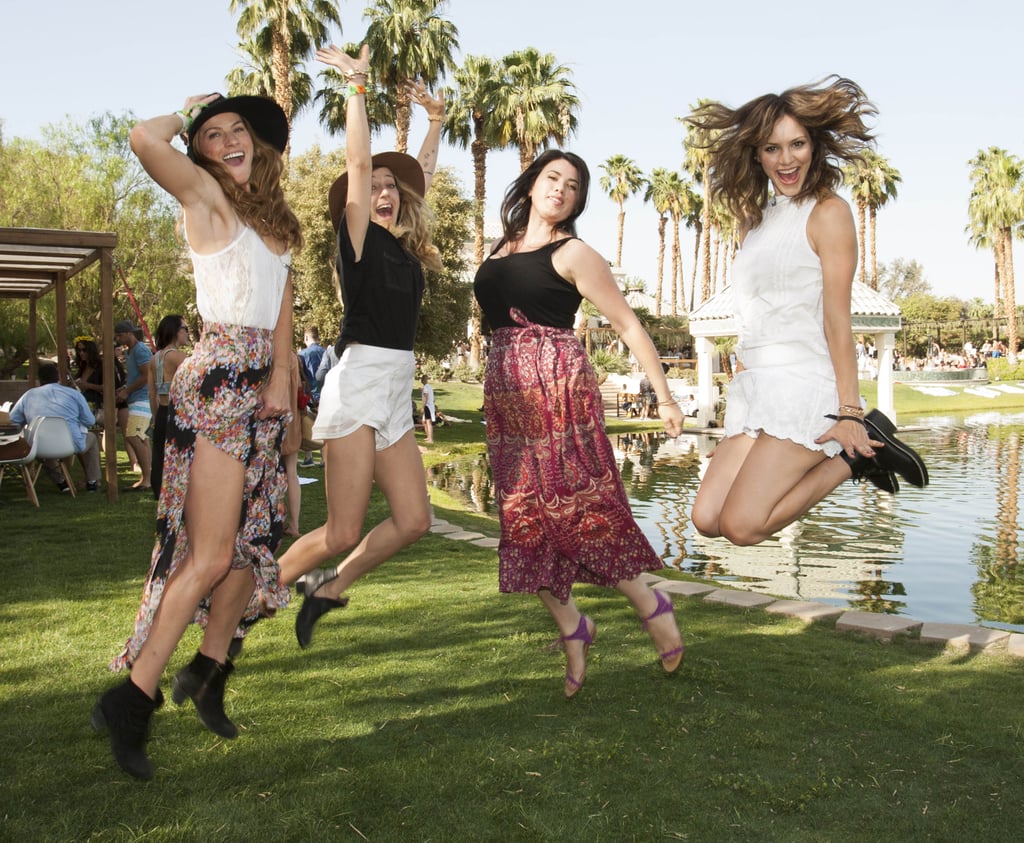 Katharine McPhee jumped around with friends.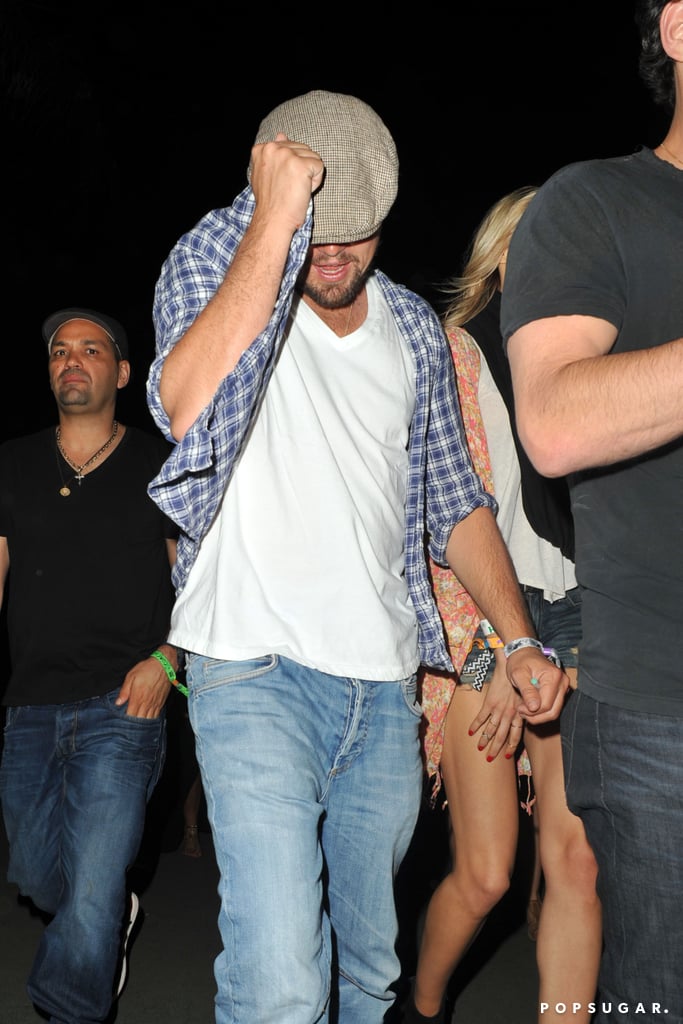 Leonardo DiCaprio [61] hid, though he showed off his dancing skills at the festival.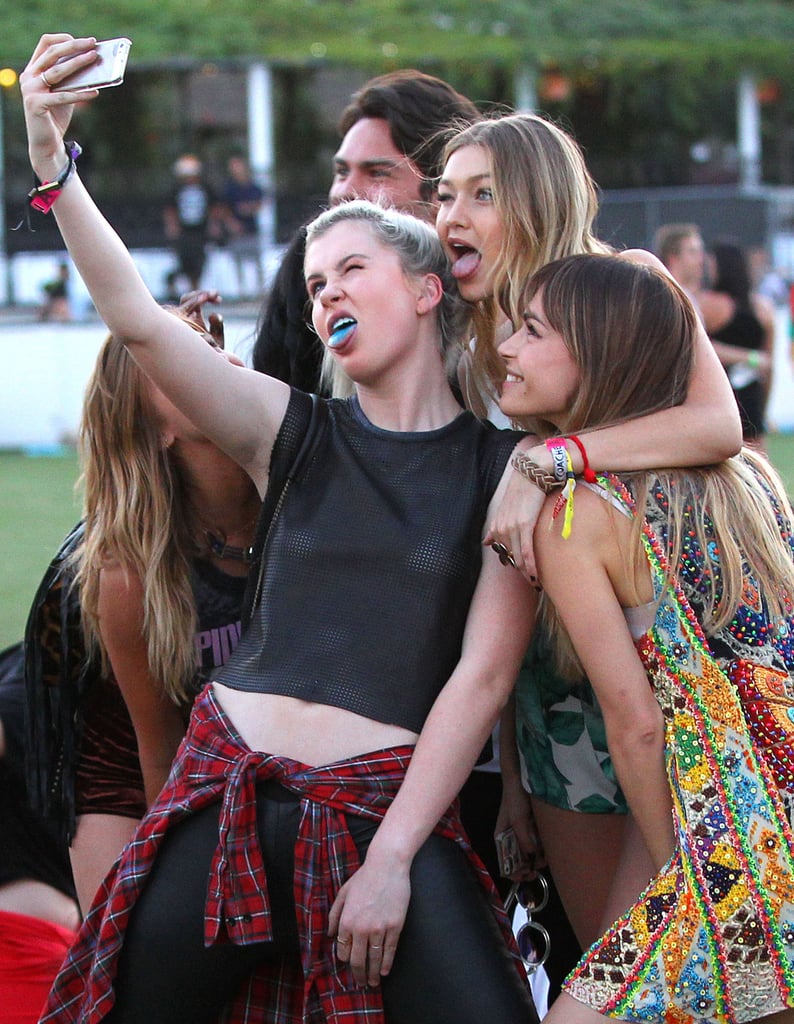 Ireland Baldwin snapped a selfie.
Aaron Paul and Ashley Greene [62] ate Cousins Maine Lobster rolls at the Abbot + Main Estate pool party.
Source: Michael Kovac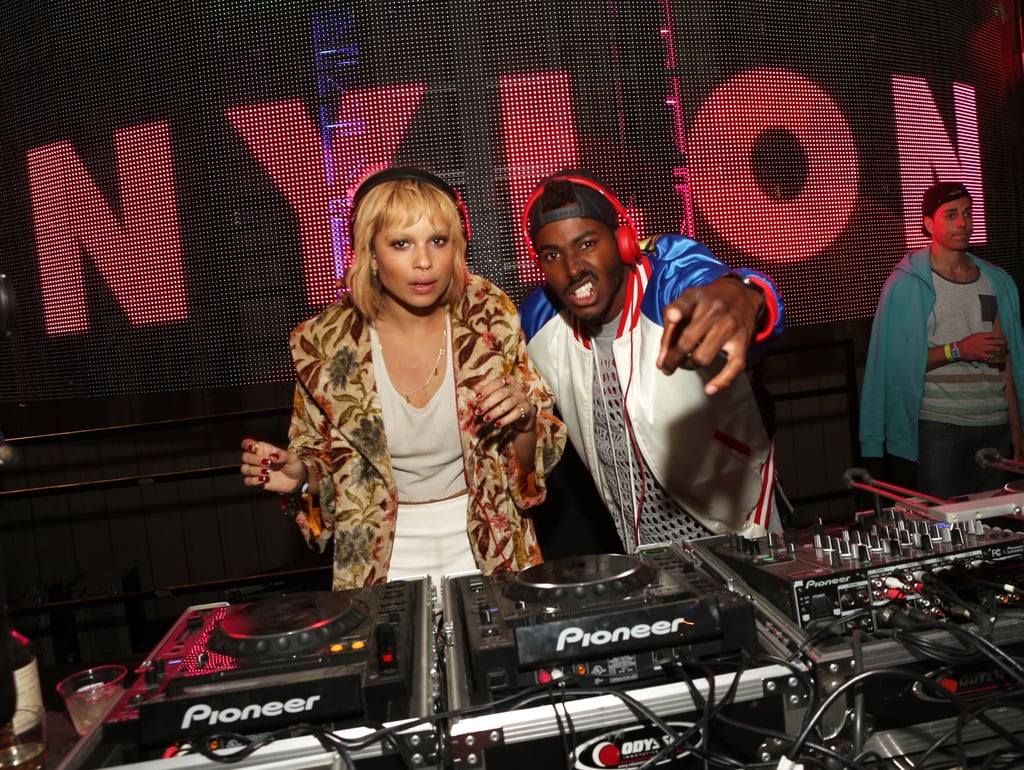 Zoe Kravitz and her cousin, DJ Ruckus, met up at Nylon and Guess's Neon Carnival bash.