Father's Day [1] is upon us, and it just wouldn't be a complete celebration if your favorite celebrities didn't share special moments with the most important men in their lives on social media. Everyone from Gwyneth Paltrow [2] to Miley Cyrus [3] has gotten in on the throwback fun, sharing moments that range from childhood studio sessions to cuddling up together on the couch. Keep reading to see some of Hollywood's cutest family duos, then check out these celebrity dads who have sweet tattoos dedicated to their kids [4].
Sasha and Malia Obama
Michelle Obama wished her husband a happy Father's Day [5] with this adorable throwback photo of the family on the beach.
Prince William and Prince Harry
Kensington Palace shared this black-and-white photo of William and Harry sharing a laugh with Prince Charles on its Instagram account in honor of Father's Day [6].
Beyoncé
The singer shared this precious snap from back in the day as a shout-out to her dad, Mathew Knowles.
Ava Phillippe
Ava shared this adorable photo on Instagram of her and her dad, Ryan Phillippe [7].
Kim and Kourtney Kardashian
Kim shared this sweet childhood photo of her and Kourtney with their dad.
Zendaya
Zendaya wrote a heartwarming message for her dad with this picture, saying, "Dear daddy, the only man in the world that will never disappoint me, thank you from the bottom of my heart for dedicating your life to helping me live my dreams, protecting me even when I think I don't need it, for all the little things you do like take me to nail appointments when you'd rather be watching a game, for all the lessons you teach when I feel like I know everything, for all the unconditional love you give me, with my daddy I'm always safe, I love you."
Channing Tatum
Channing reposted a Father's Day [8] meme of him and his dad.
Gwyneth Paltrow
Gwyneth posted this sweet father-daughter photo when speaking out for equality, saying, "My father fought for gender and race equality his whole short life. He saw the power in women and fostered many to success. I'm in for equality, are you? Pass it on. #LeanInTogether."
Lea Michele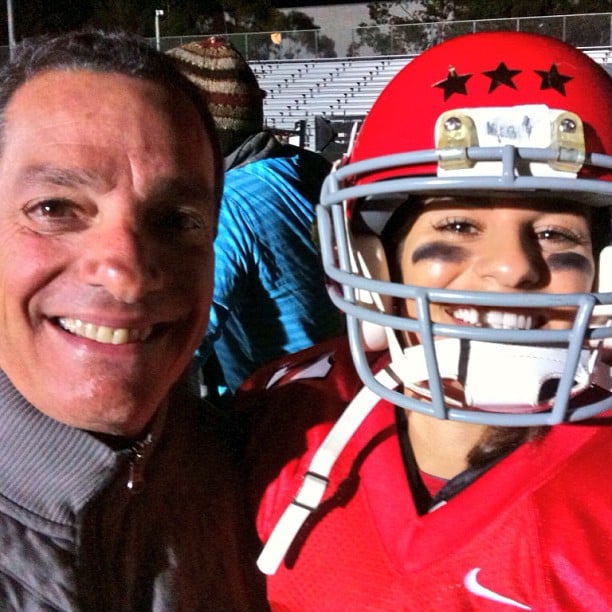 Lea shared a photo of her and her dad from the Glee set.
Meadow Walker
Meadow shared this beautiful photo and her and her late father in celebration of his birthday.
Zac Efron
Zac paid tribute to his dad by posting this photo from a past vacation, captioned, "To the best man I've ever known, Thank you for everything you've taught me. Your Son, Z."
Lauren Conrad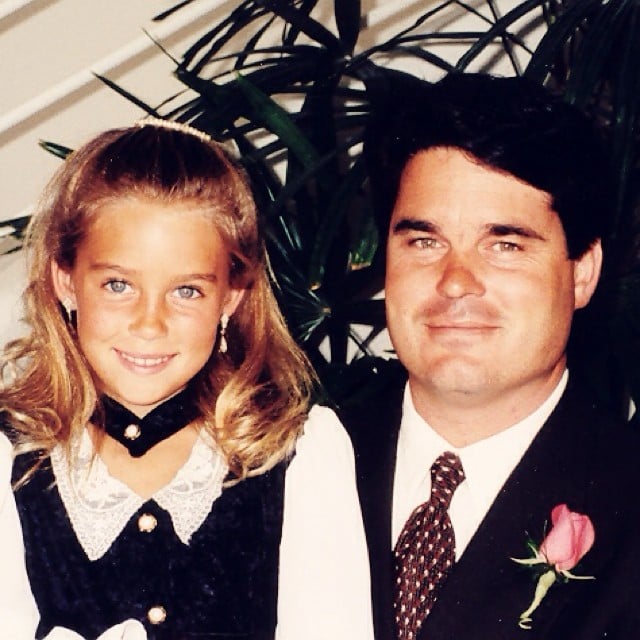 Lauren and her dad were all dressed up when this childhood photo was taken.
Miley Cyrus
Miley posted this photo of her and her dad, Billy Ray Cyrus, at the studio back in the day.
Christy Turlington
Christy went way back in the archives when she posted this father-daughter picture taken during "#TheReaganYears."
Gigi Hadid
Gigi captioned this photo, "Thank you for being the greatest daddio and friend. You get better with every year. I love you endlessly @mohamedhadid! A bit early, cause I'm about to get on a plane, but I get to be the first one to wish you a HAPPY BIRTHDAY!!"
Khloé Kardashian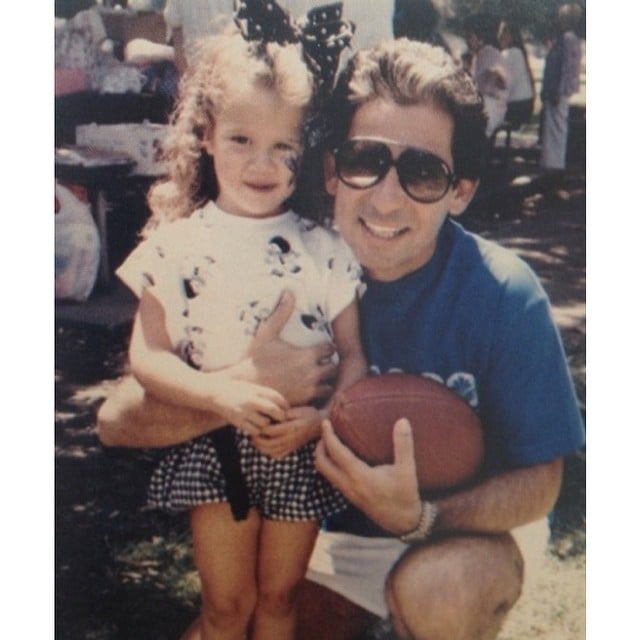 "Happy birthday daddy! Forever missed. Forever loved! Forever my guardian angel!," Khloé captioned this sweet snap.
Dane Cook
Dane shared an emotional message about his late father with this sweet photo, writing, "I miss my pop today. It'd be nice to share some seafood on a rocky coastline somewhere back east with him. Just George and I."
Lena Dunham
Lena called herself a "papa's girl forever" in this throwback photo.
Ashley Benson
Ashley shared this adorable photo of herself sitting on her dad's lap.
January Jones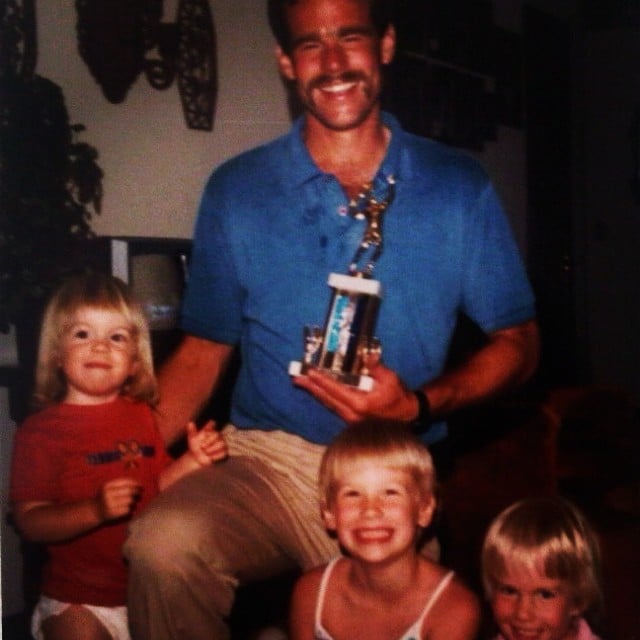 January paid tribute to the "best guy I know" with a flashback family moment.
Kelly Osbourne
Kelly and her famous dad, Ozzy Osbourne, had similar expressions when this hilarious memory was captured. "Driving my dad nuts . . . Some things never change!" she wrote in the caption.
Nick Cannon
Nick and the other "#CannonMen" donned suits in their guys-only pic.
Rosie Huntington-Whiteley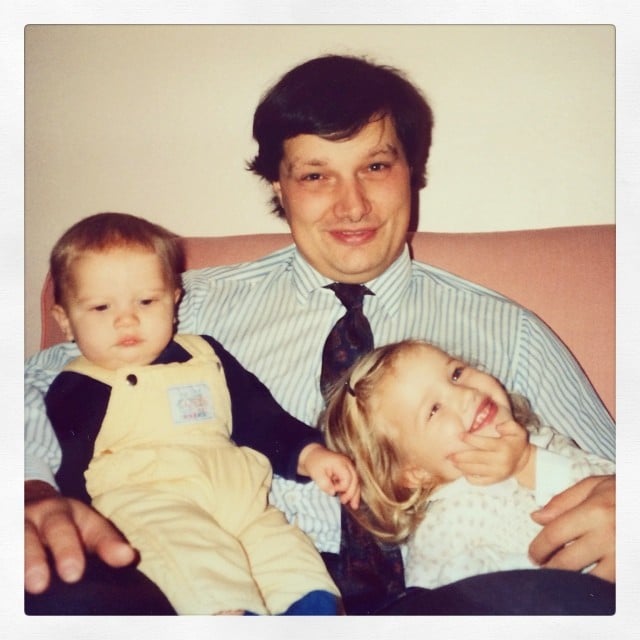 Rosie called her dad her "first true love" in this sweet photo.
Bob Saget
Bob reflected on how much he misses his dad, writing, "My father, Ben. So kind. So funny. And such a great father."
Carly Rae Jepsen
Carly and her dad donned his and her hats in this throwback snap.
Chord Overstreet
"God broke the mold when he made you," Chord captioned this photo of him and his dad.
Ludacris
Ludacris honored his late father with this photo from when he was a little one.
Sarah Hyland
Sarah celebrated her dad by posting this photo of the two of them in curlers.
Stacy Keibler
Stacy and her dad were all smiles in a photo from her 2014 wedding [9].
Candice Swanepoel
Candice cuddled up to her dad in this precious photo.
Busy Philipps
Since Father's Day [10] fell on her anniversary, Busy killed two birds with one stone by sharing this photo from her wedding [11] day.
Jaime King
Jaime gave a sweet shout-out to her dad by posting this playful childhood photo, captioned, "Happy Father's Day [12] Daddy! I love you."
Sean "P. Diddy" Combs
Diddy [13]'s dad died when he was very young, but he still shared this sweet photo of his family.
Dianna Agron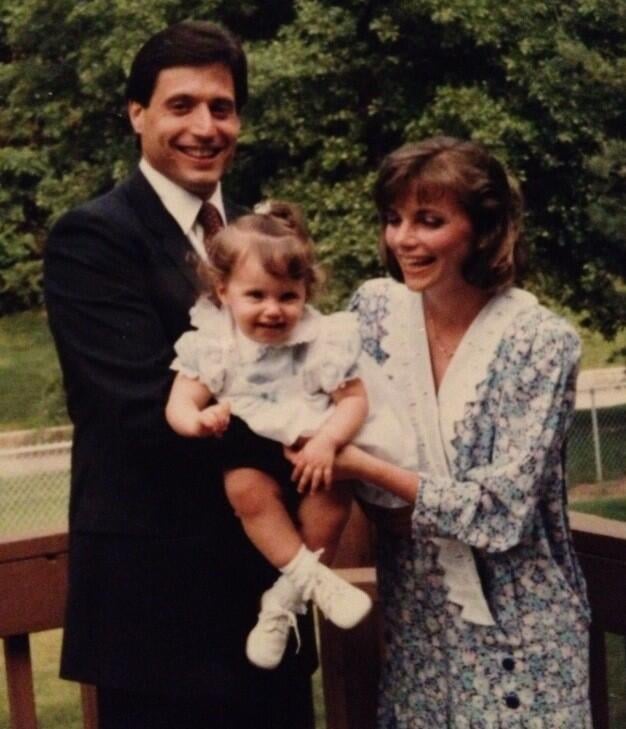 Dianna shared this classic family snap from back in the day.
Taylor Swift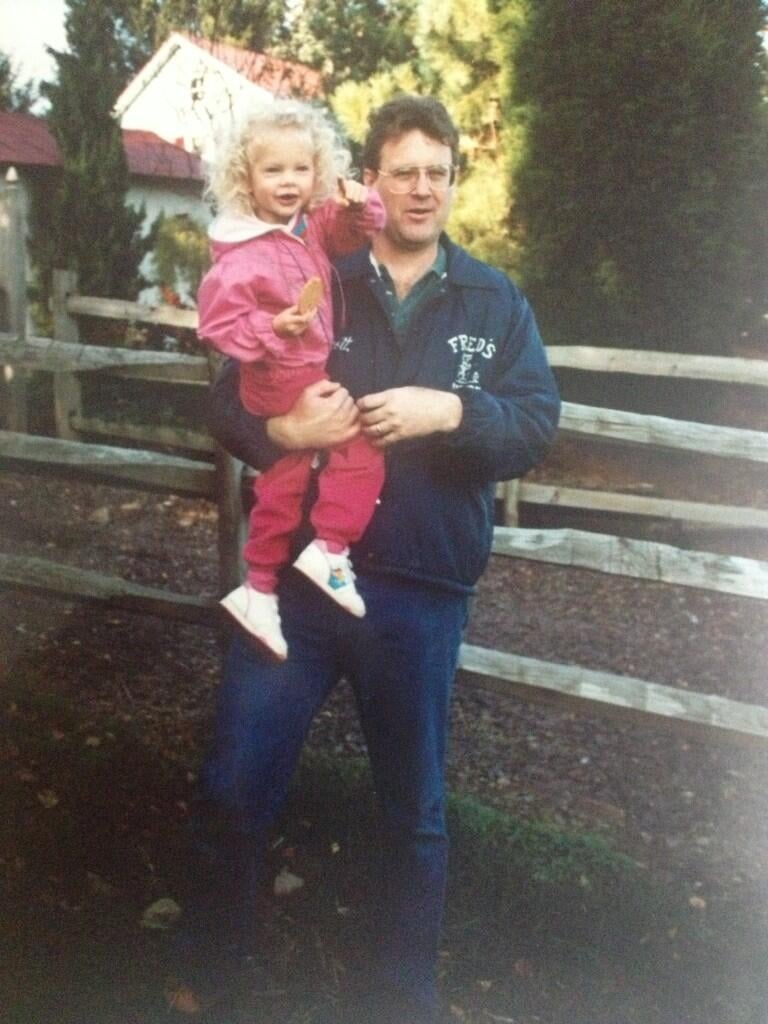 Taylor captioned this vintage snap, "Happy Father's Day [14] and a shout out to my fantastic dad for loving me even when I wore outfits like this."
Erika Christensen
Erika was just a tiny tot when she hit the beach with her father.