We spy a seriously good-looking 2014 award-season trend — the hot-guy hug! Guys and their best buds have been embracing backstage at shows [1], on red carpets, and during all sorts of parties. Bradley Cooper [2], Matthew McConaughey [3], Ben Affleck [4], Leonardo DiCaprio [5], and Jared Leto [6] are the biggest bro-hugging culprits, but they wheeled in a lot of their other pals, too. Keep reading for all the best hugs, and make sure to get ready for the biggest show of them all — we've got everything you need to know about the Oscars [7] right here!
Jared and Matthew Congratulated Each Other With Hugs at the Globes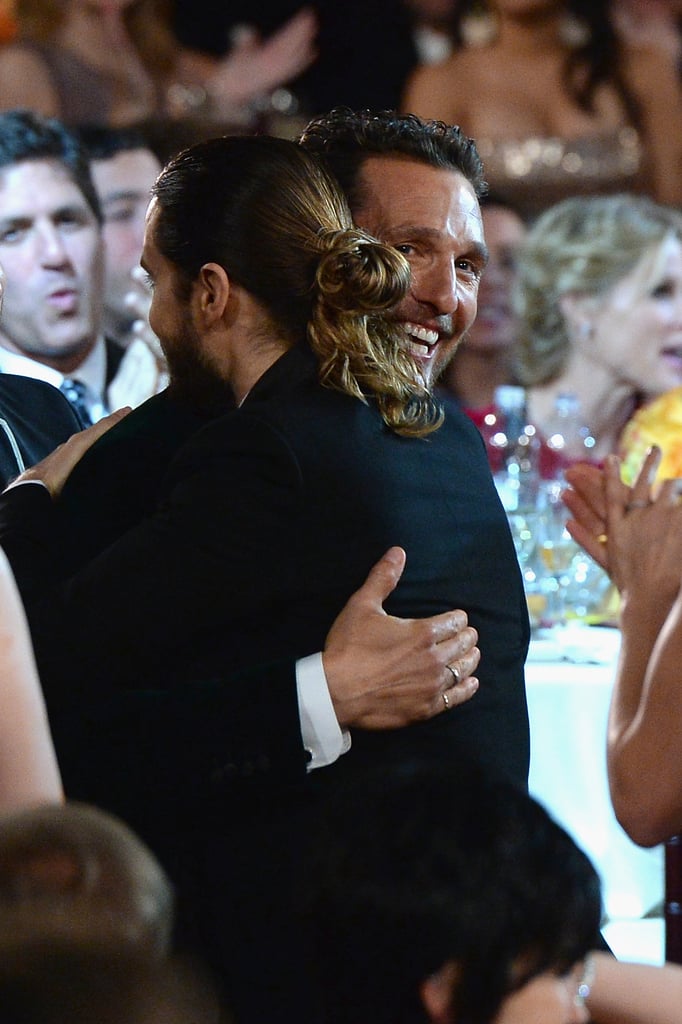 And Also at the Critics' Choice Awards
Surprise! They Hugged Again at the SAGs
Then Jared Hugged Miguel at the Grammys
Bradley and Matthew Had an Amazing Critics' Choice Awards Embrace
Then Bradley Cracked Up With Ben at the Globes
But Then Things Got Weird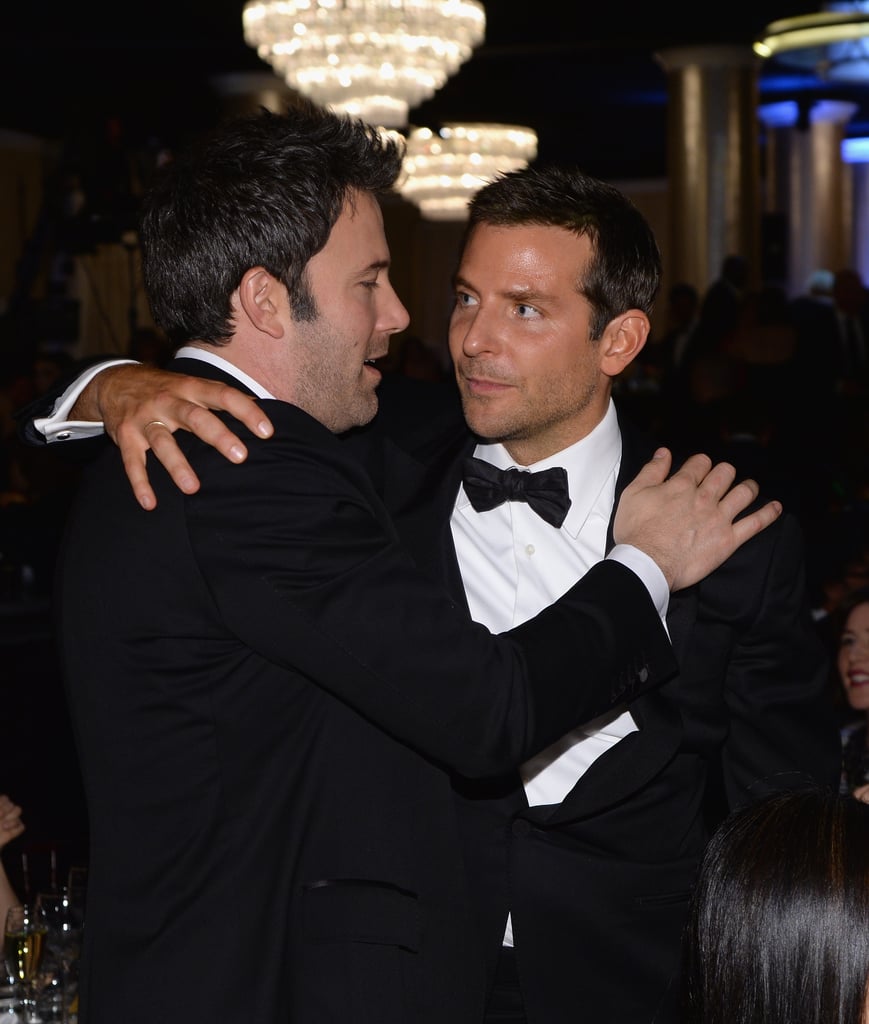 But It Didn't Stop Them From a Repeat Performance at the SAG Awards
Ending With a Sweet Kiss
Bradley Also Showed His Appreciation For Leo at the Globes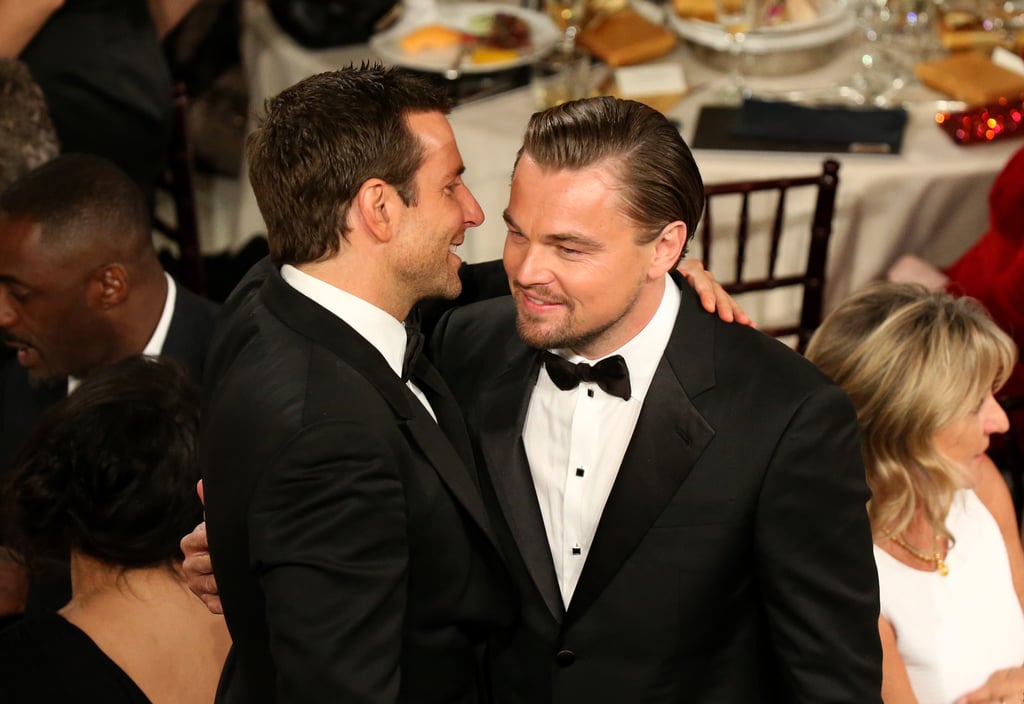 And Leo Snuck Up on Sam Rockwell at the Critics' Choice Awards
Bradley Got His Hug on With Robert De Niro at the SAGs
And Before That, Bradley Showed His Love For Steven Spielberg at the AFI Luncheon
Ben's Back! This Time Hugging Jared at the SAGs
Steve McQueen and Chiwetel Ejiofor Also Embraced at the SAGs
Leo and Jonah Celebrated Together at the Critics' Choice Awards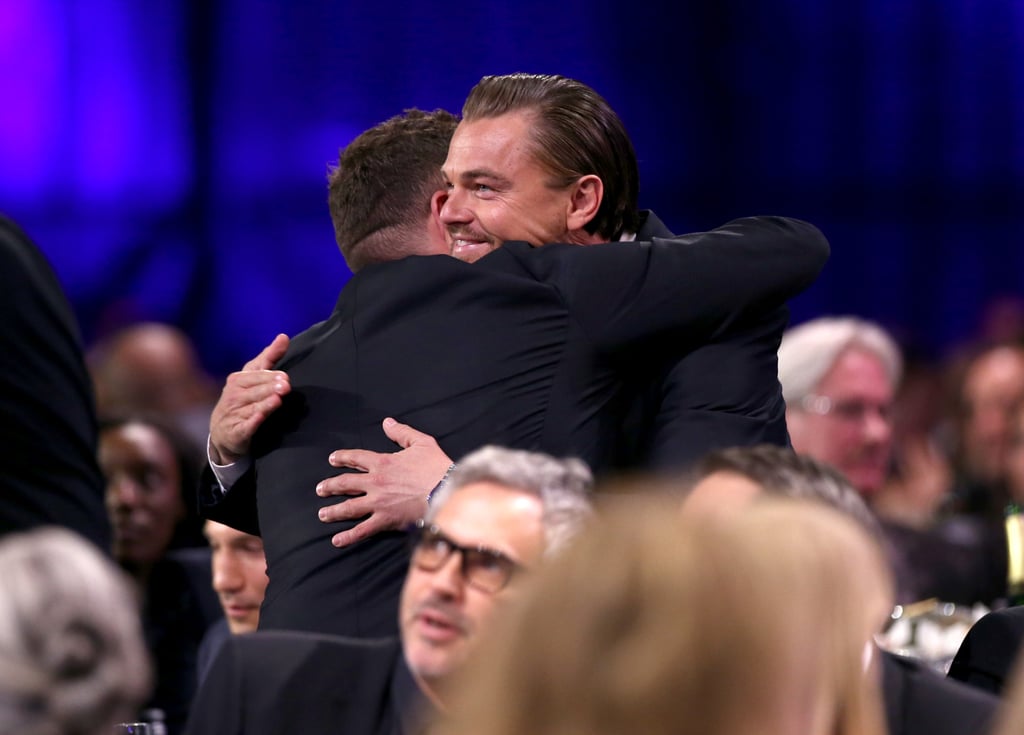 Leo Hugged It Out With Martin Scorsese at the Santa Barbara Film Festival Awards
Tom Hanks and Matthew McConaughey Hugged (and Matched) at the Critics' Choice Awards
Tom Also Hugged His Captain Phillips Costar Barkhad Abdi
Then He Caught Up With Brad Pitt at the SAG Awards!
Oh, and Bradley Got a Sneak-Attack Crotch Hug at the SAGs
Don't Worry, Leo Got One at the Santa Barbara Film Festival, Too
Matt Damon and Michael Douglas Shared the Sweetest Hug at the SAGs
And a Cute Kiss After the Golden Globes