That's a wrap on the Nickelodeon Kids' Choice Awards! Hollywood's most playful award show kicked off at the Galen Center in LA on Saturday, drawing stars to the red carpet and stage. Host Mark Wahlberg [1] got the crowd amped when the show started, and Selena Gomez [2] stole the spotlight when she won the favorite female singer award. Plenty of stars were slimed in front of the cameras, including Kaley Cuoco and Pharrell Williams, who had luckily already taken off his signature hat. Meanwhile, Lea Michele [3] and LL Cool J couldn't help but laugh amid the spirited shenanigans. Keep reading to see all the Nickelodeon fun unfold!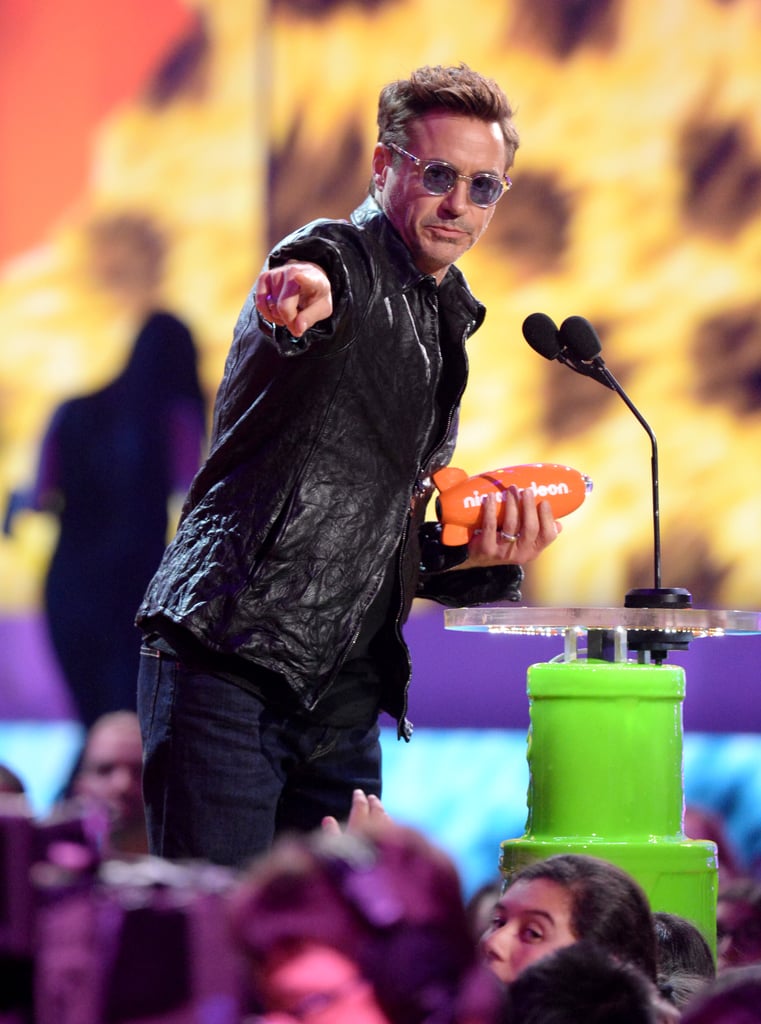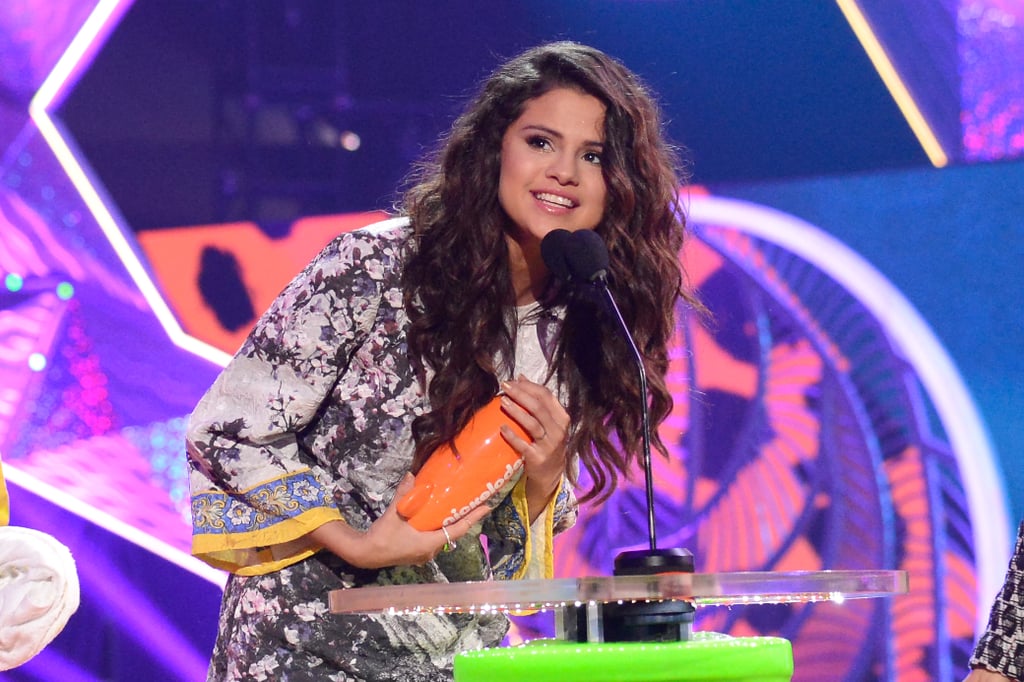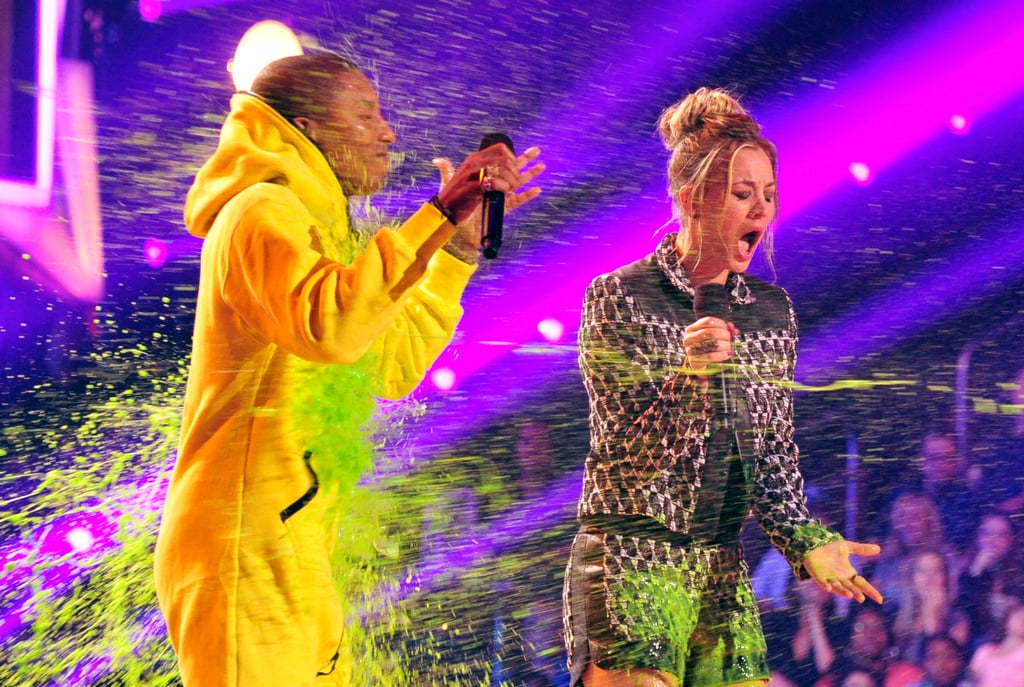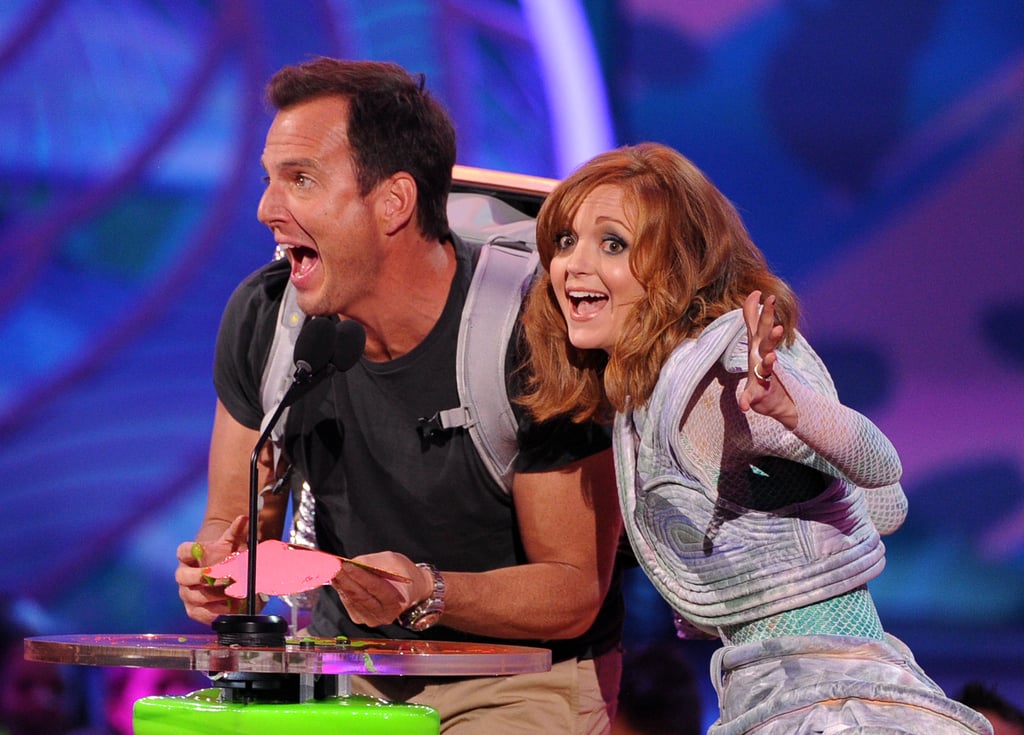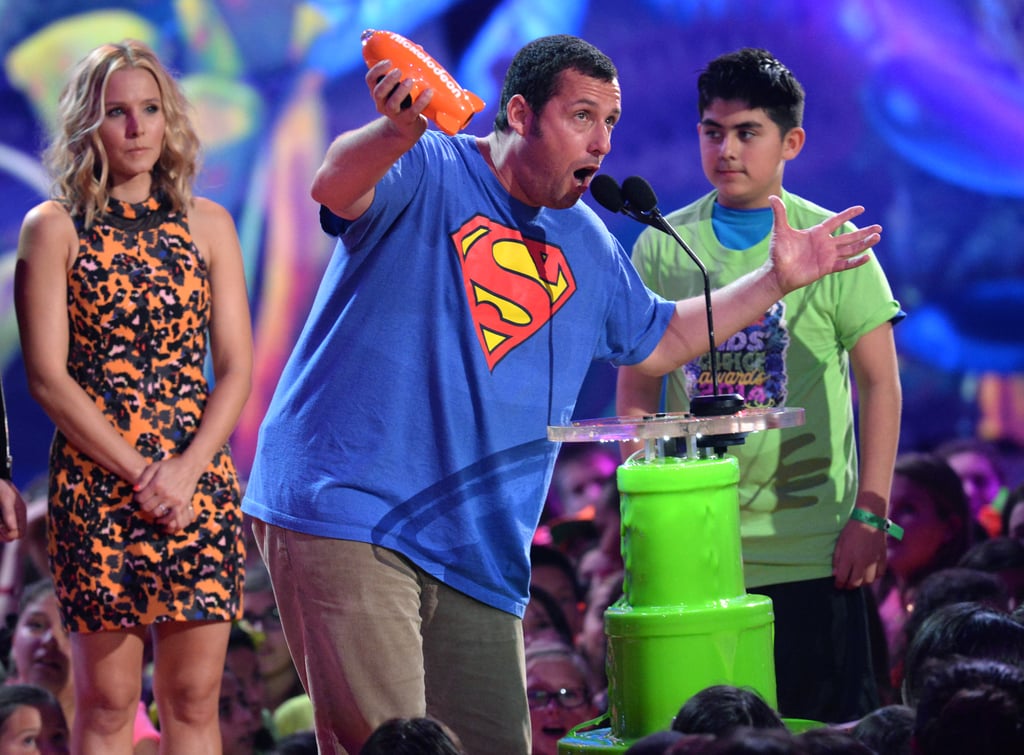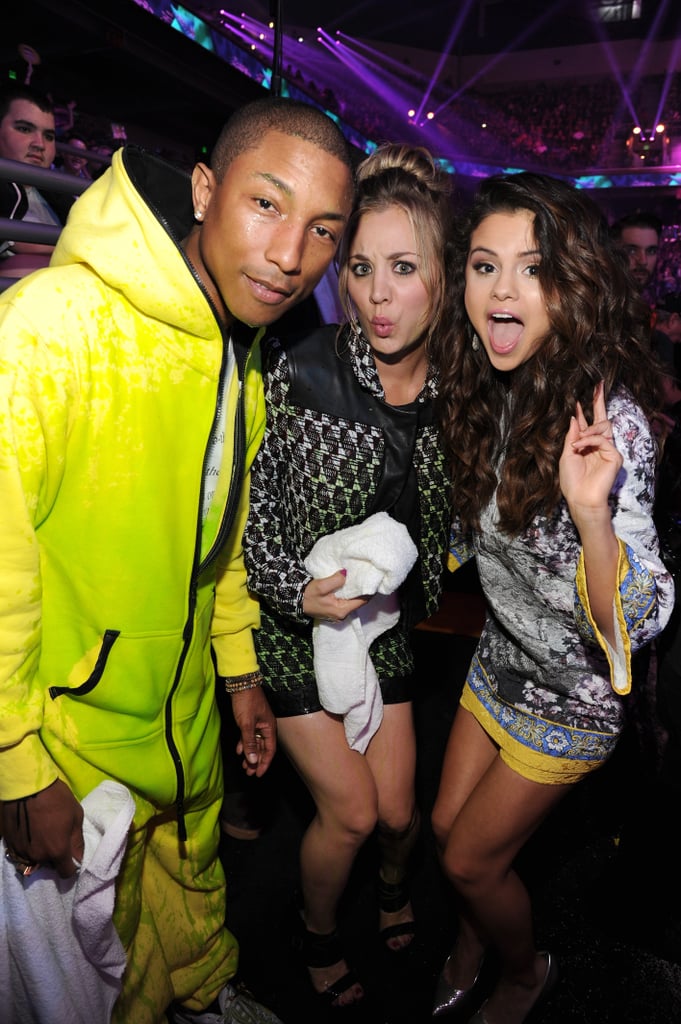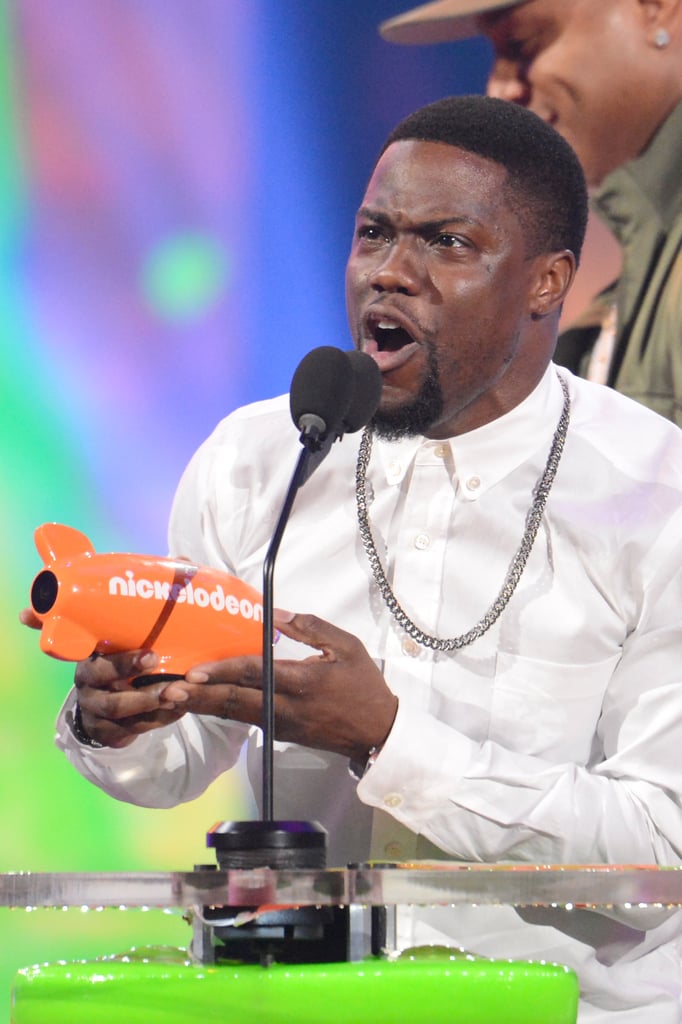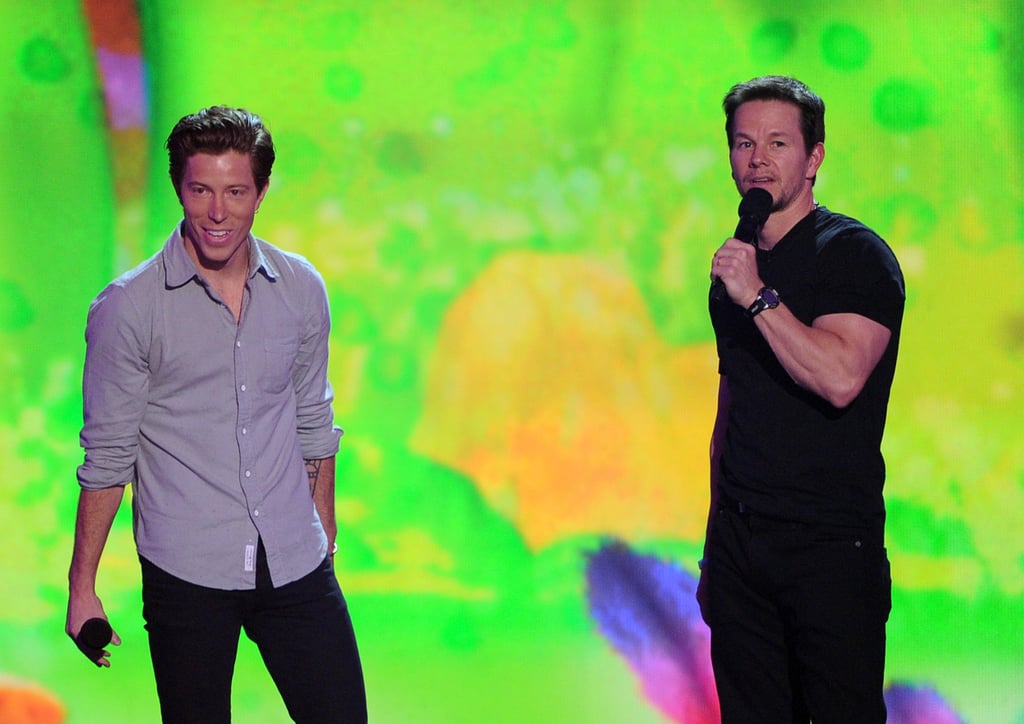 Shaun White took center stage with Mark Wahlberg [4].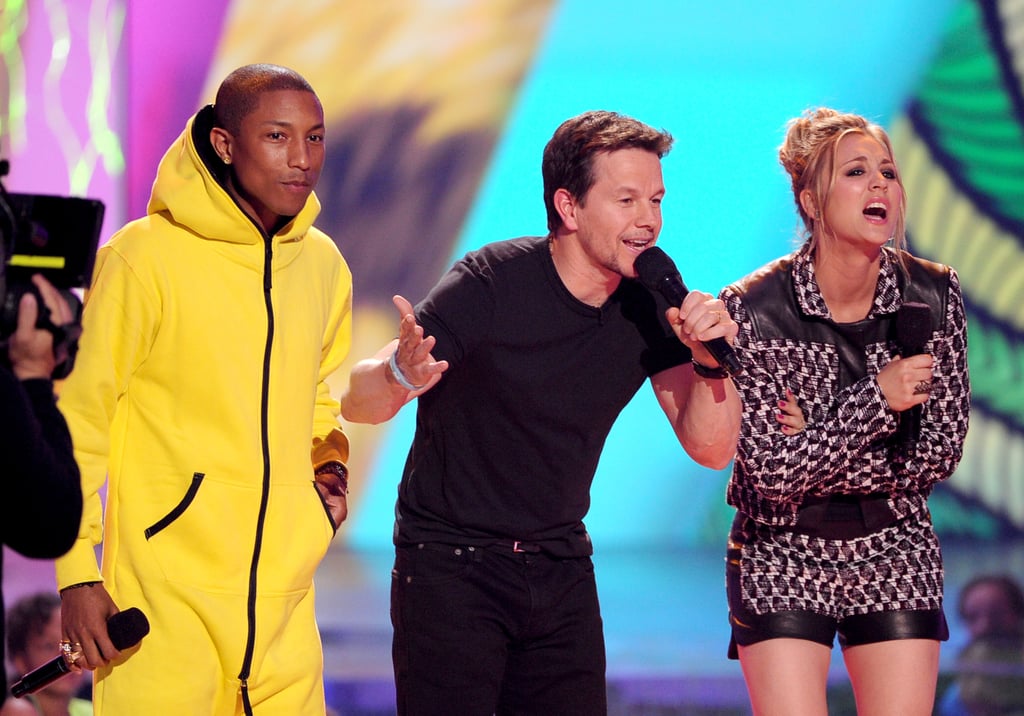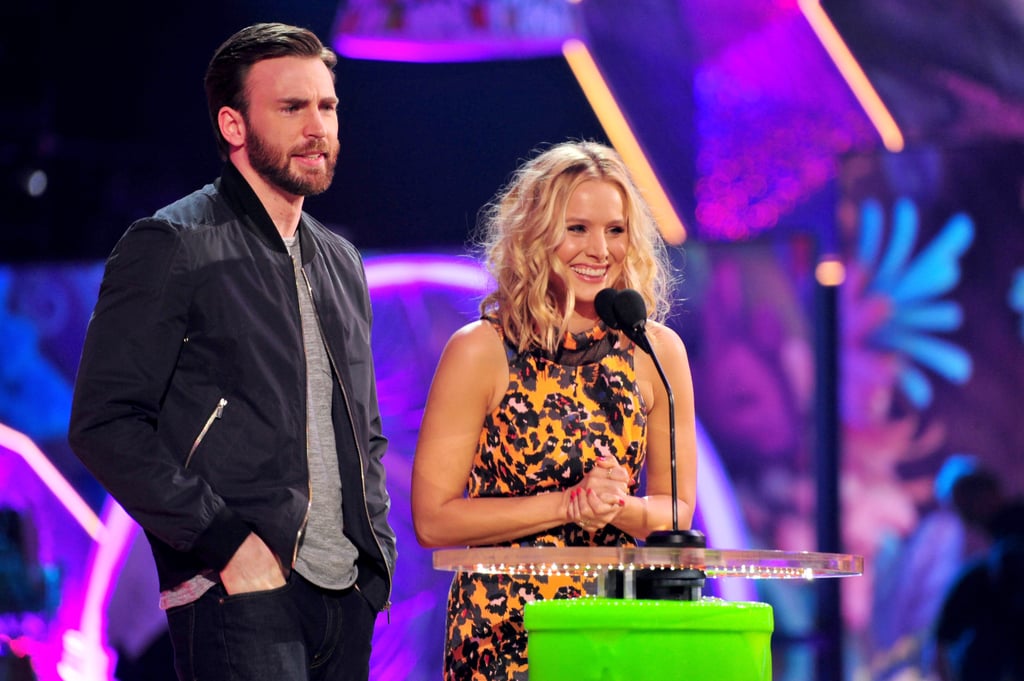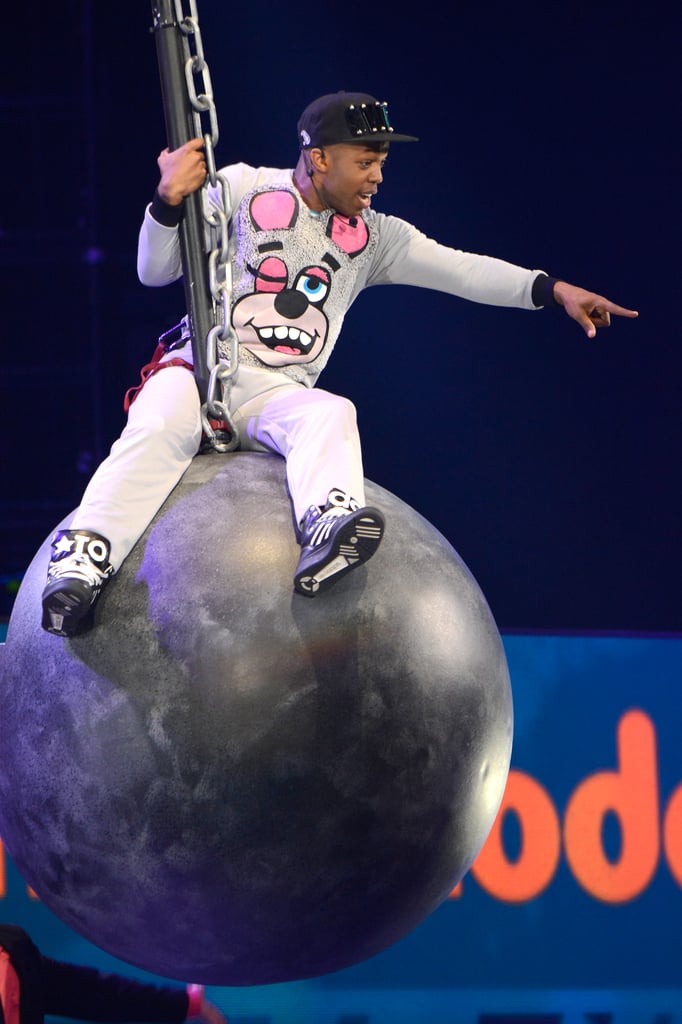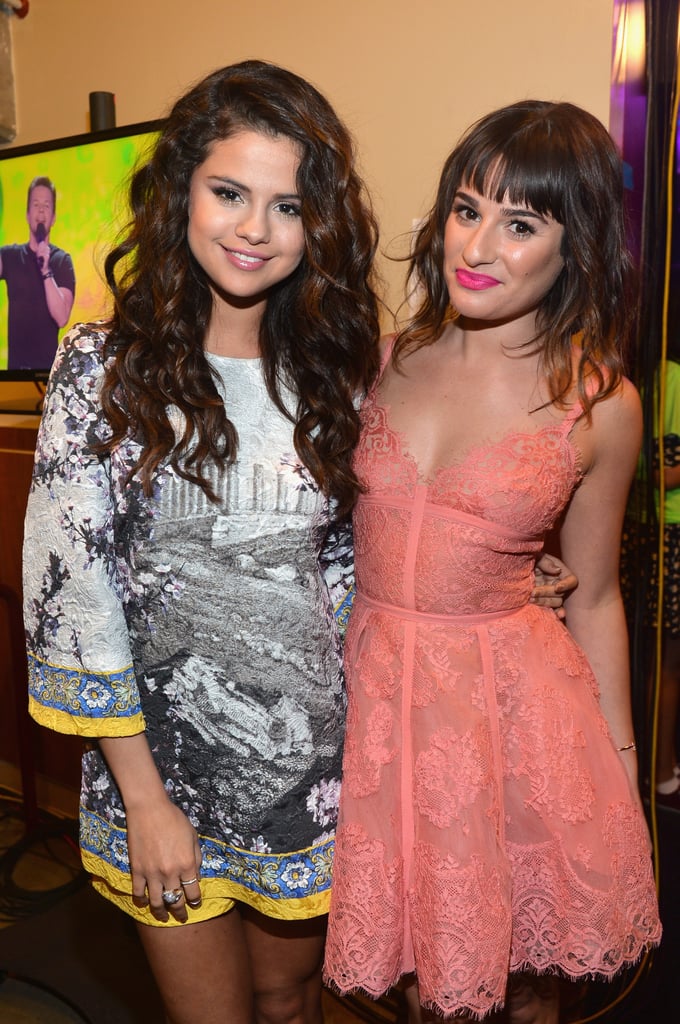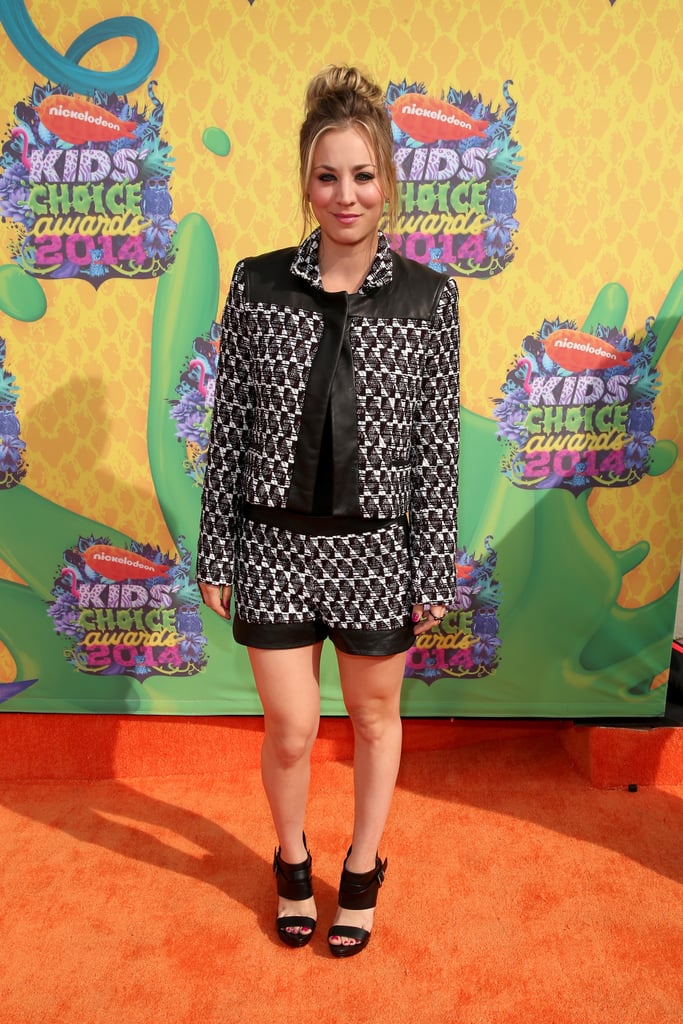 Kaley Cuoco made a solo appearance on the red carpet.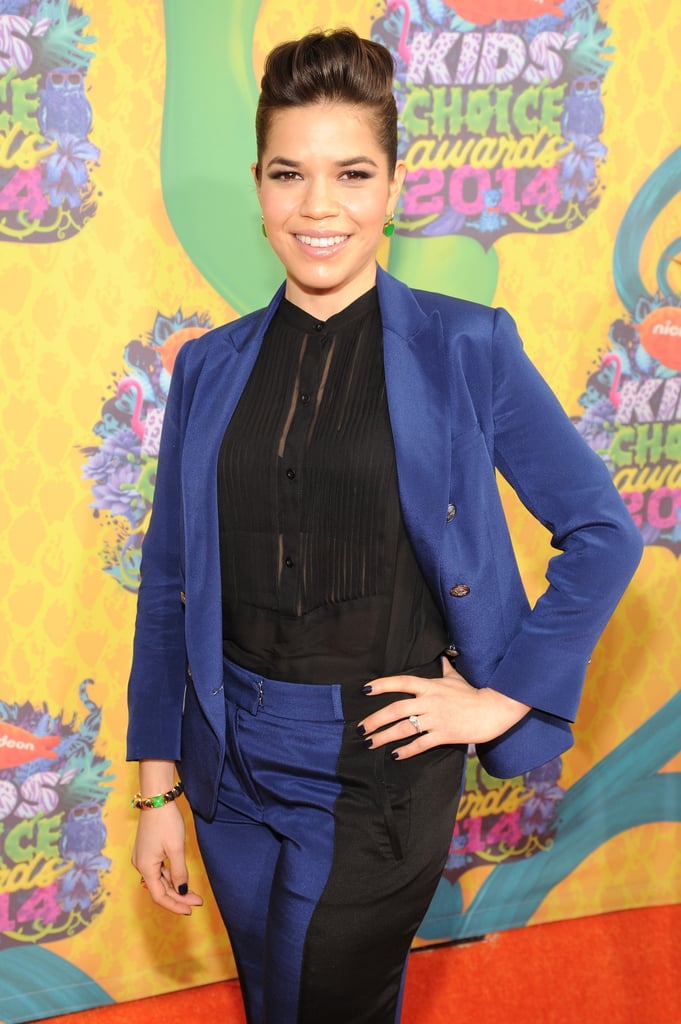 America Ferrera [5] was all smiles in a black-and-blue suit.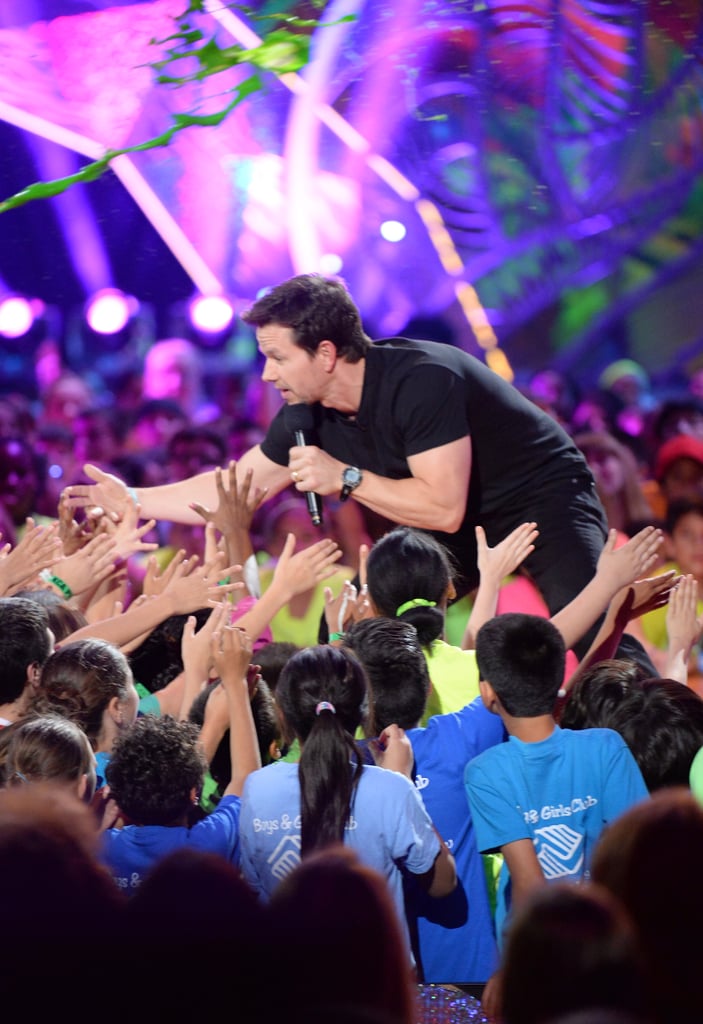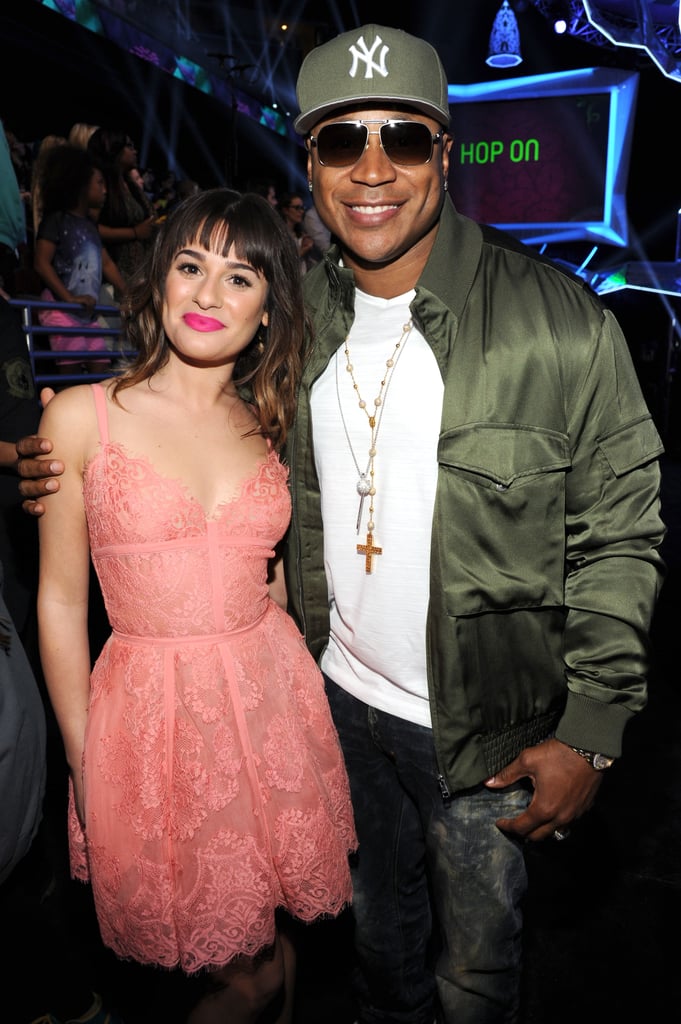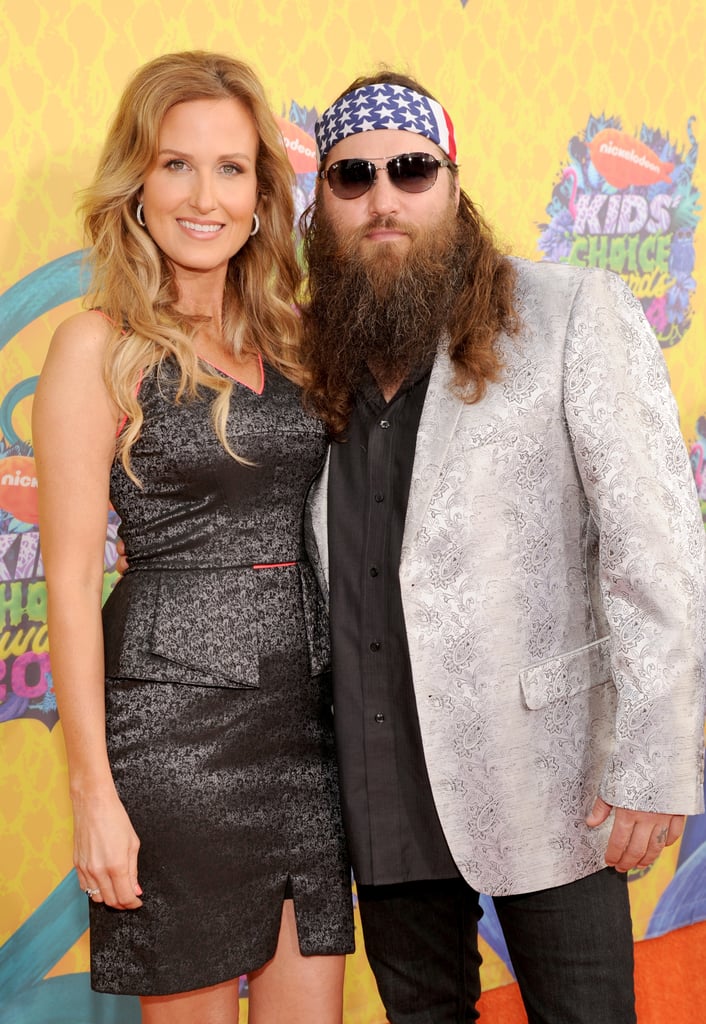 Willie and Korie Robertson brought a high dose of Duck Dynasty fun.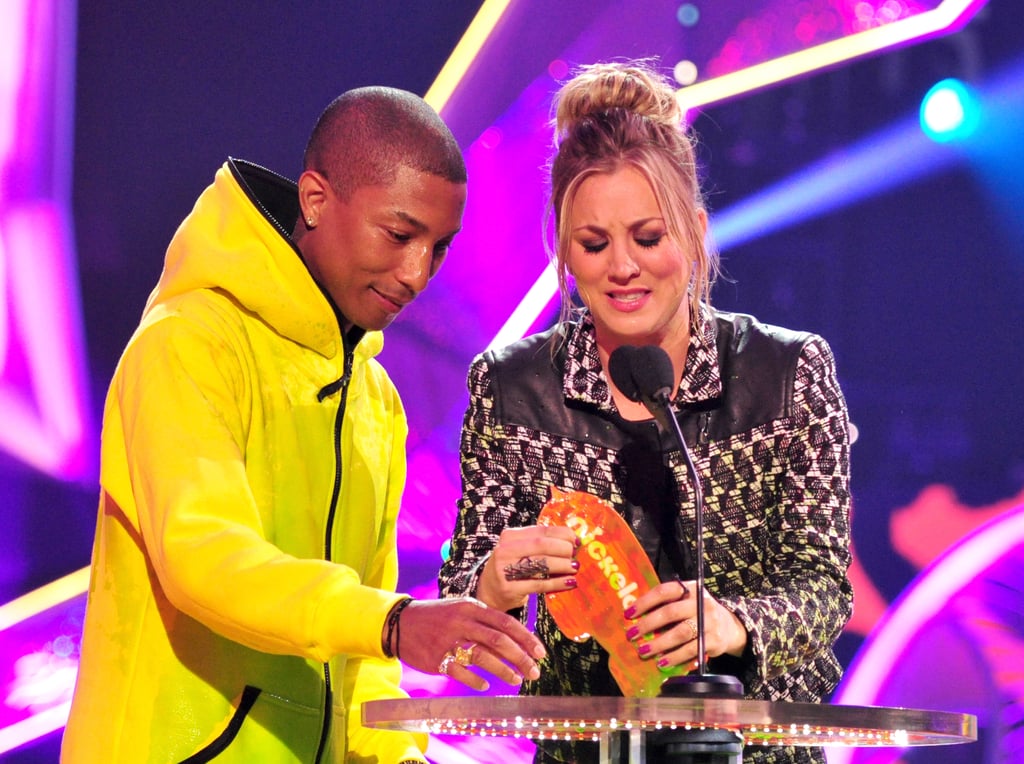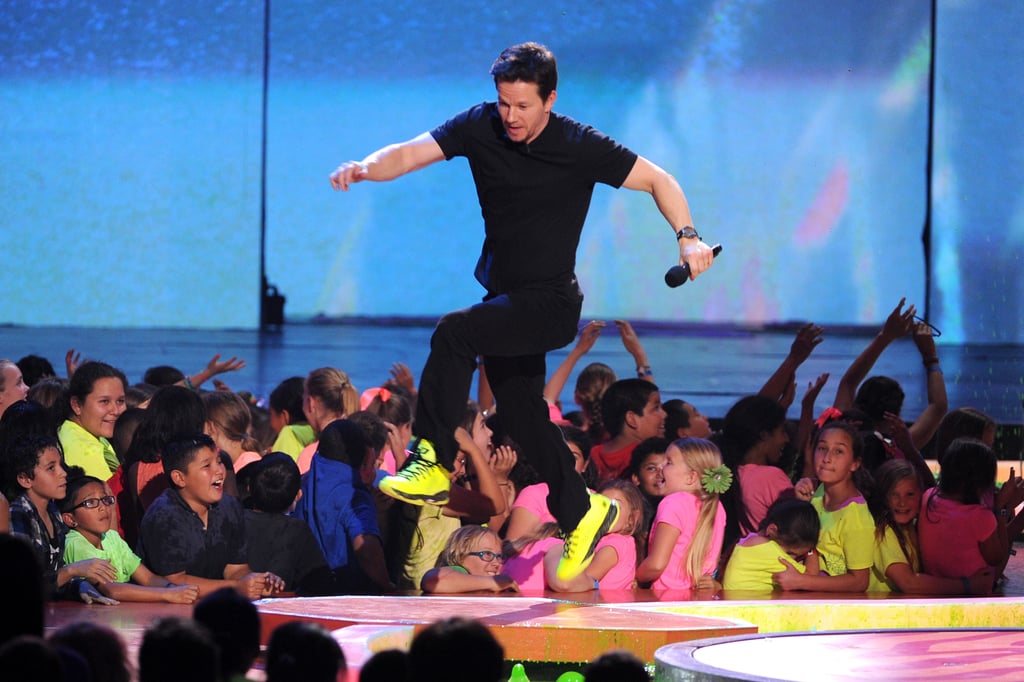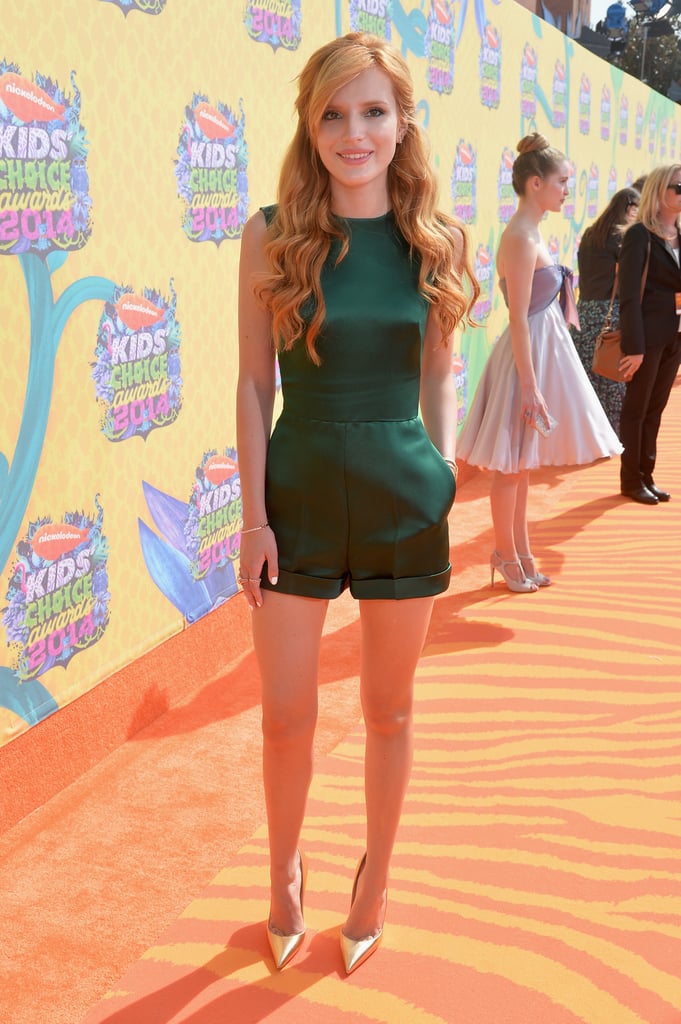 Bella Thorne wore green to the big show.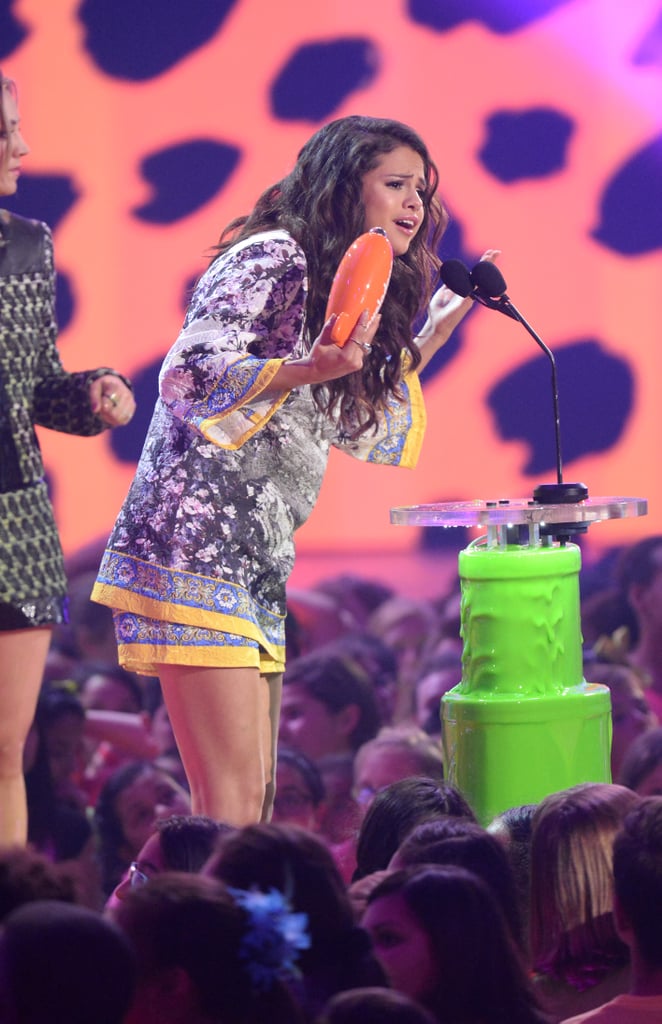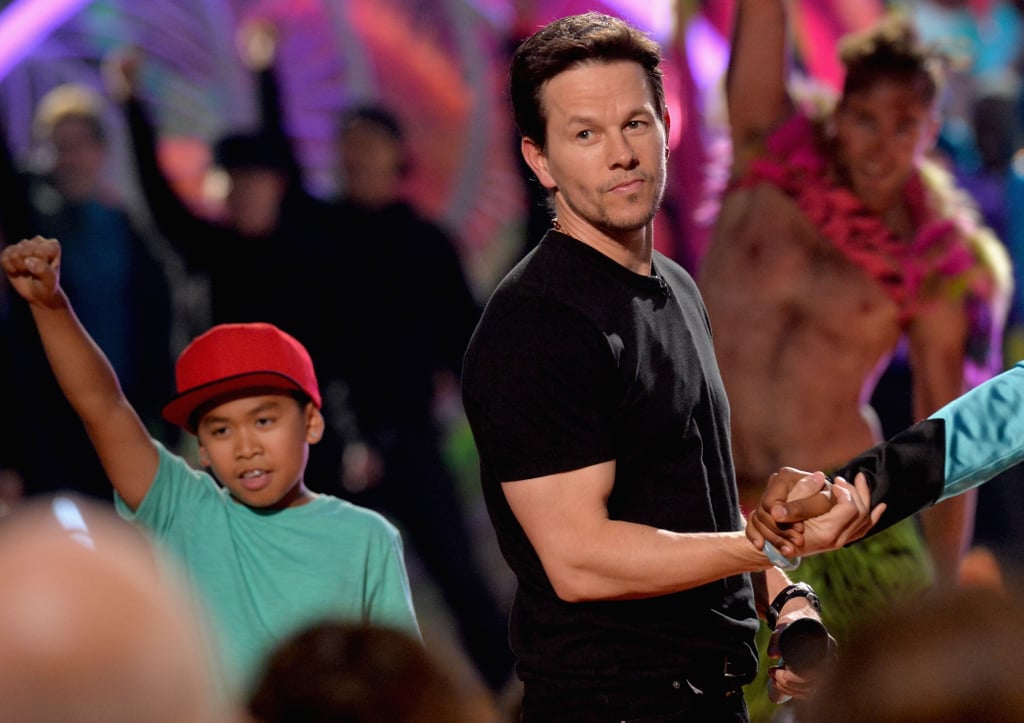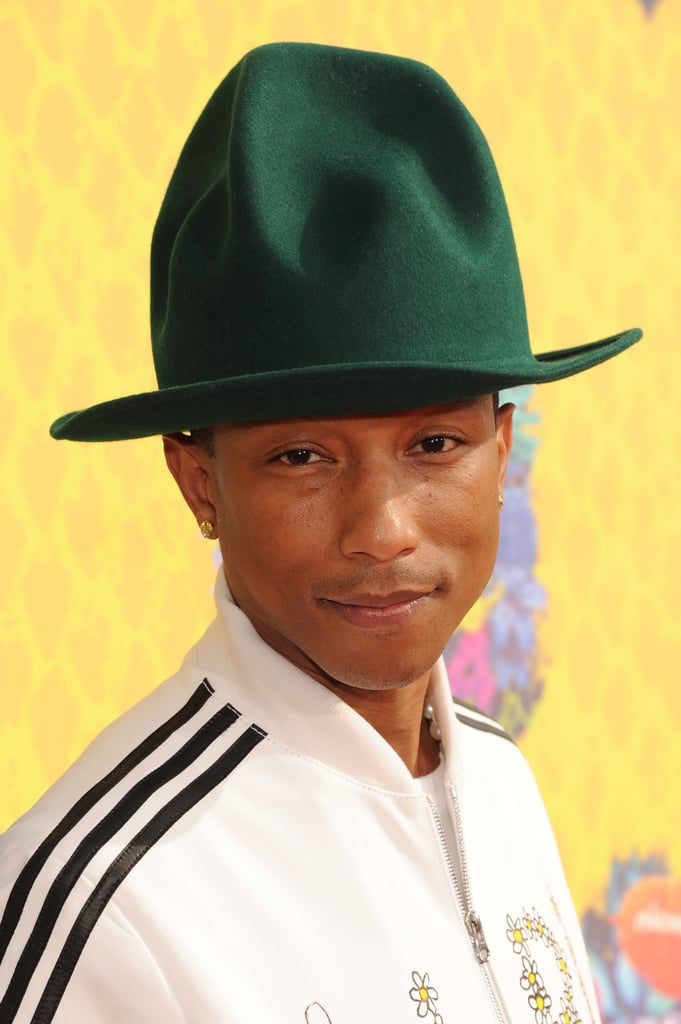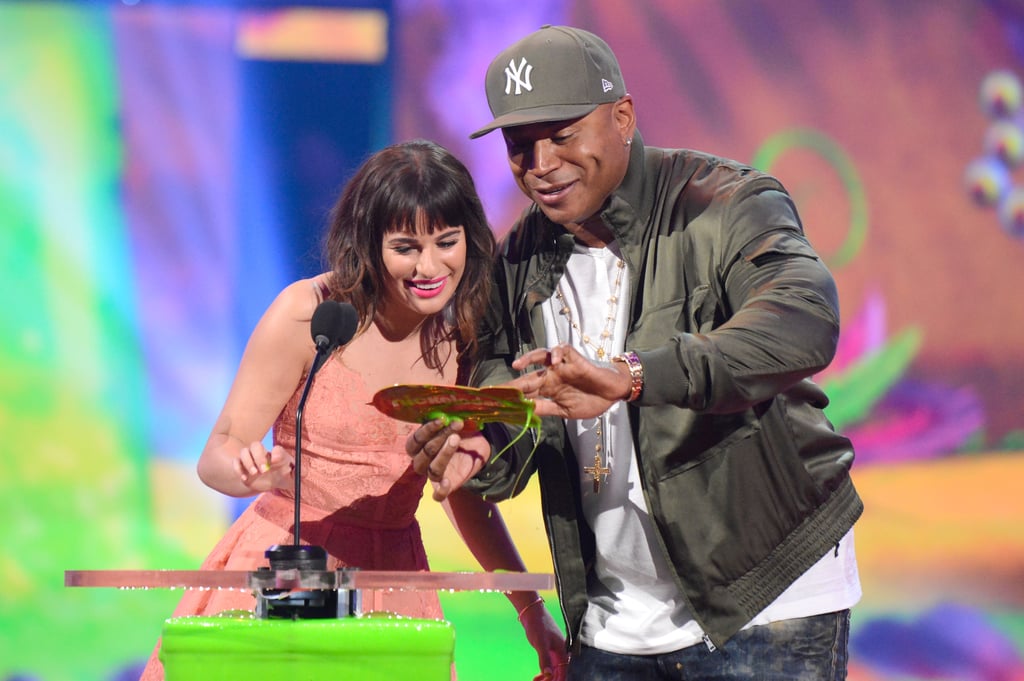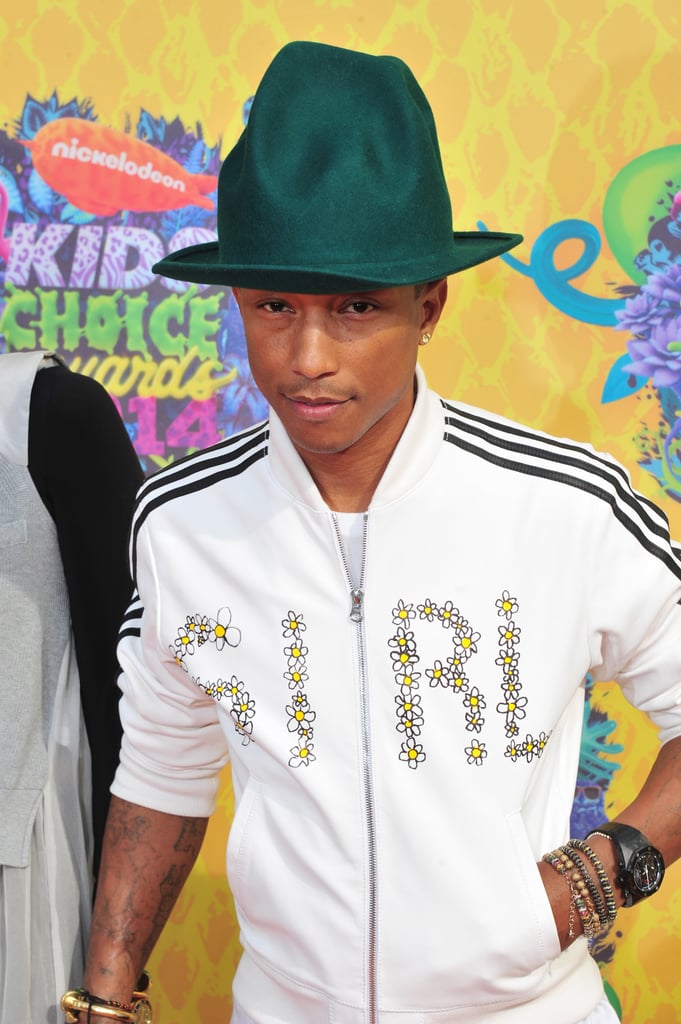 Pharrell Williams wore a green version of his famous hat!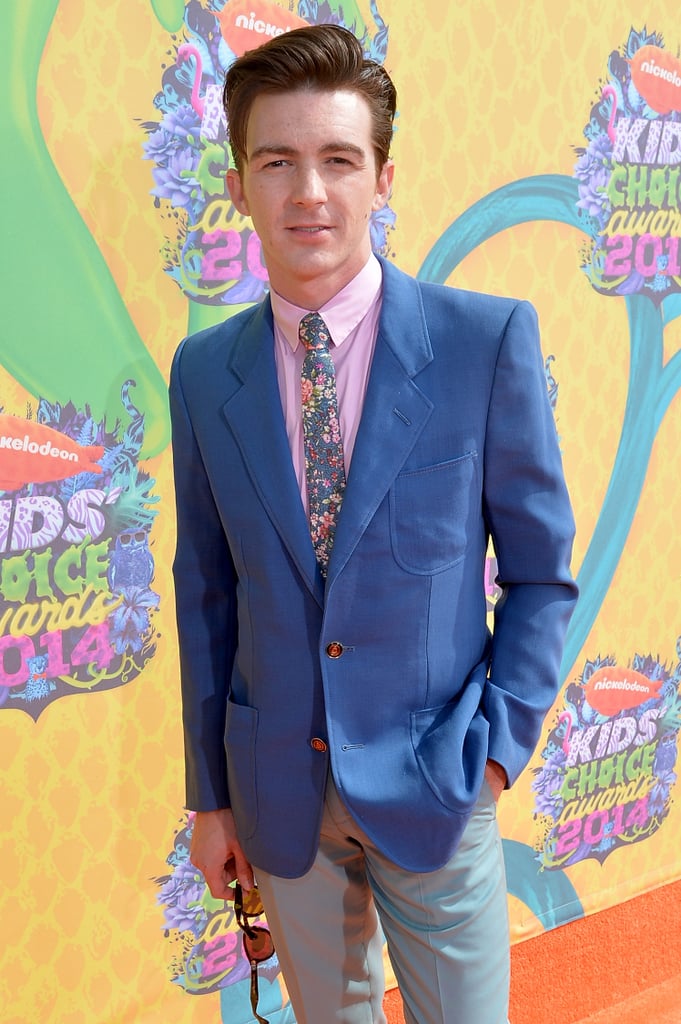 Drake Bell suited up for his turn down the red carpet.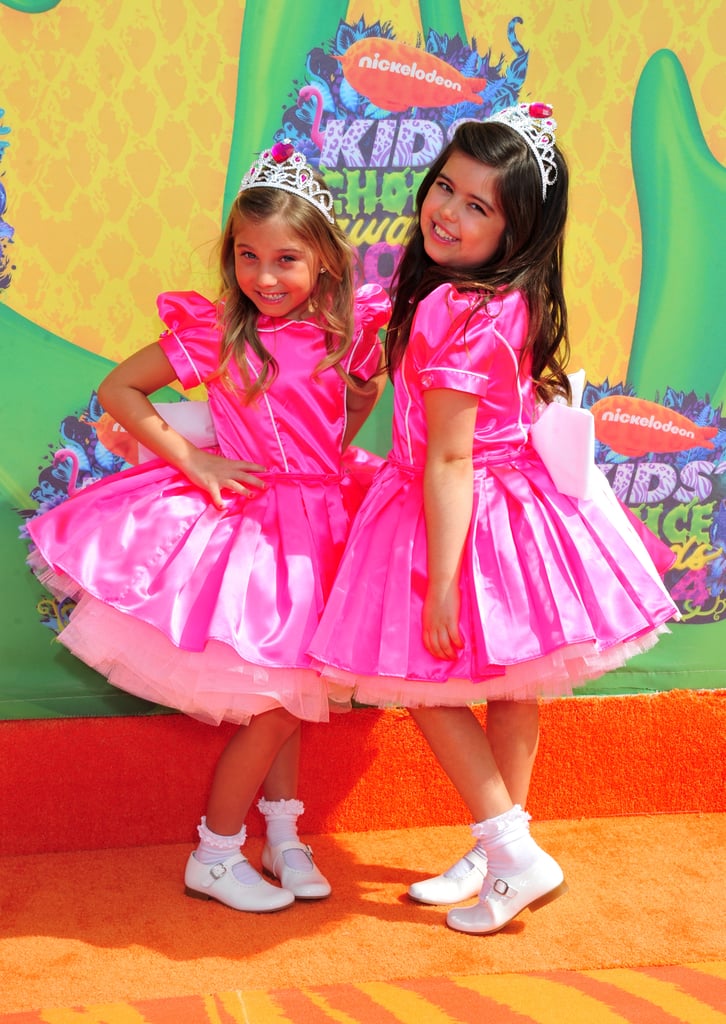 Sophia Grace and Rosie Grace McClelland showed us they can have fun in LA even when they're not appearing on The Ellen DeGeneres Show.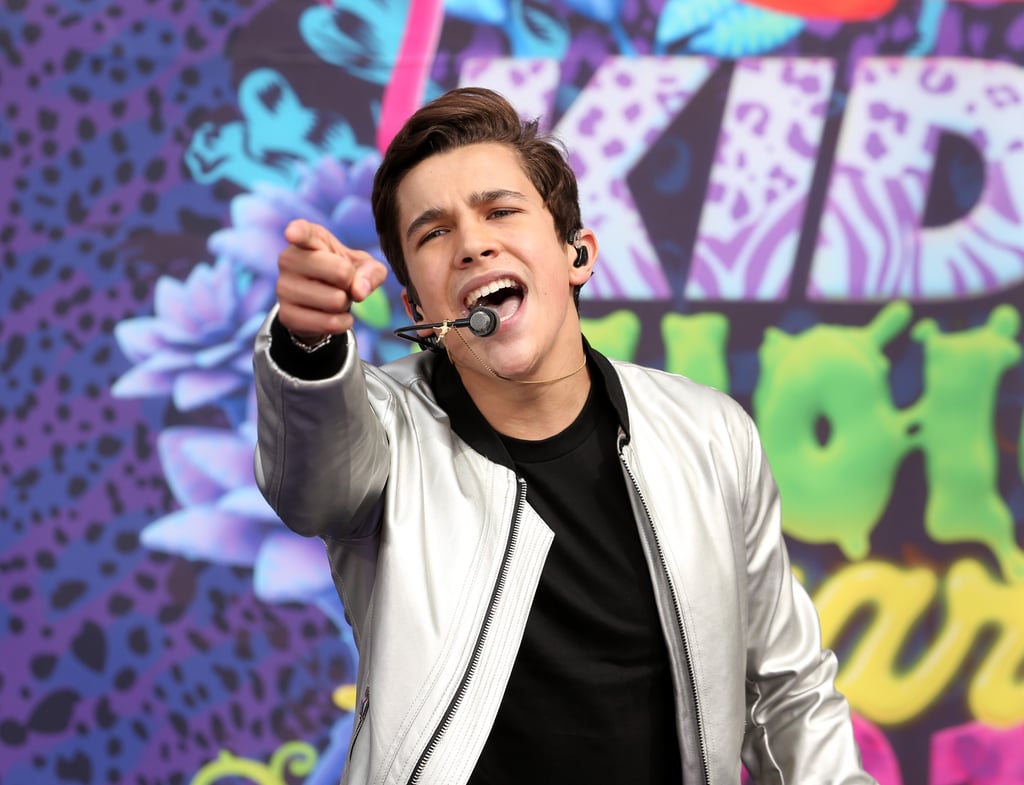 Austin Mahone performed one of his hits.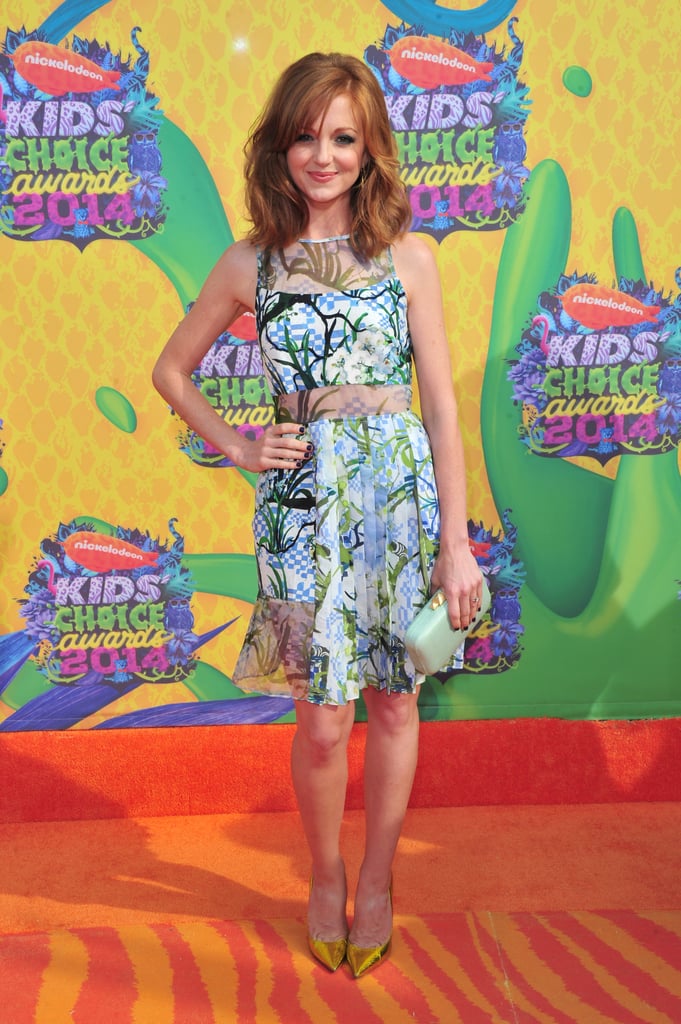 Jayma Mays was one of several Glee actors at the event.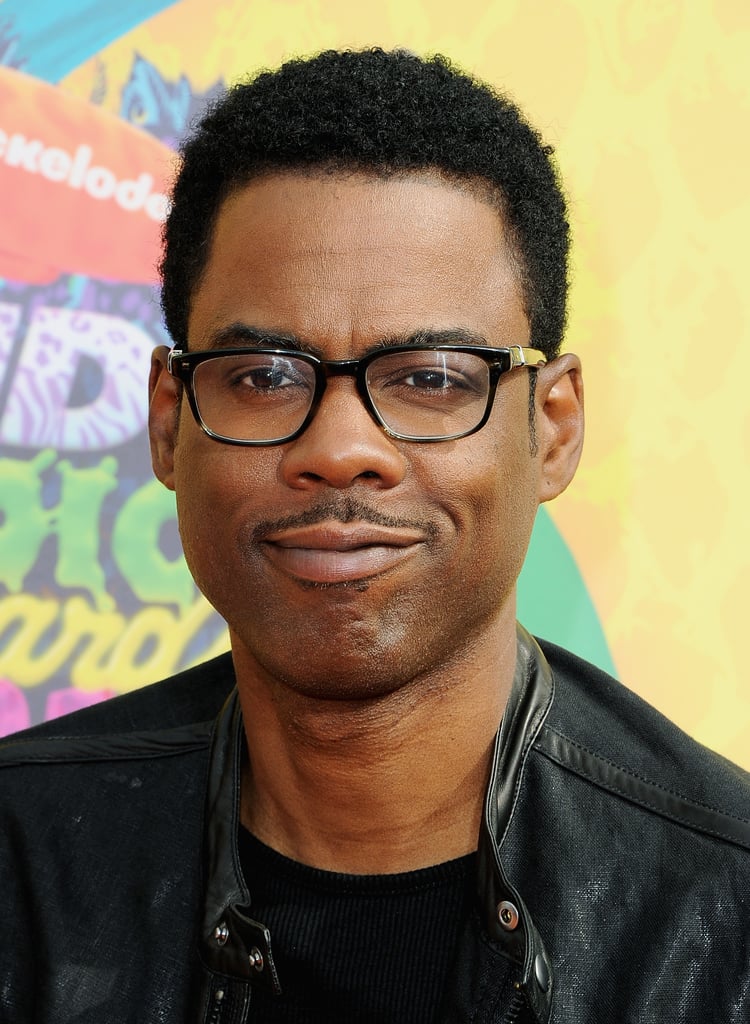 Funnyman Chris Rock [6] wore a black leather jacket.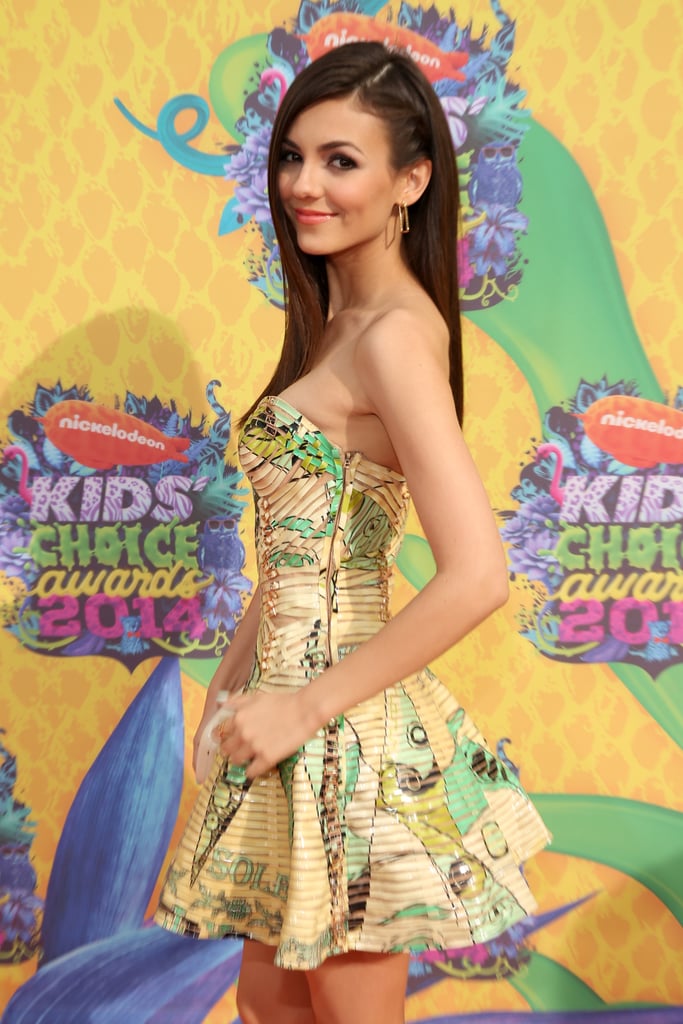 Victoria Justice made a glamorous arrival.
Lea Michele [7] and LL Cool J shared a moment on the stage.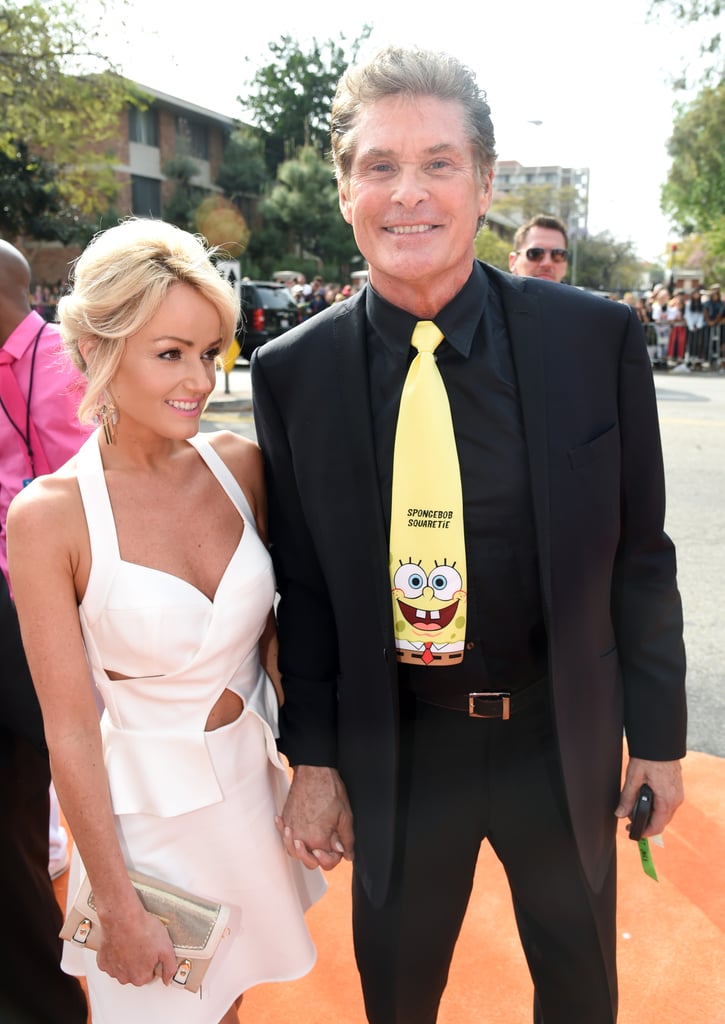 David Hasselhoff and Hayley Roberts held hands.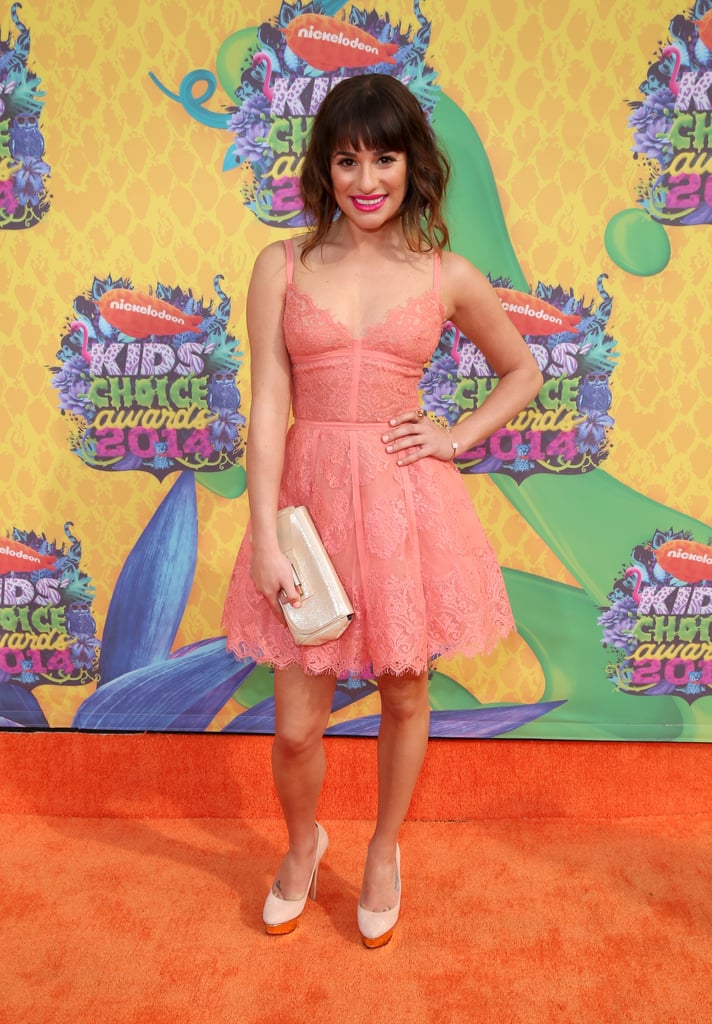 Lea Michele [8] glowed in a pink dress.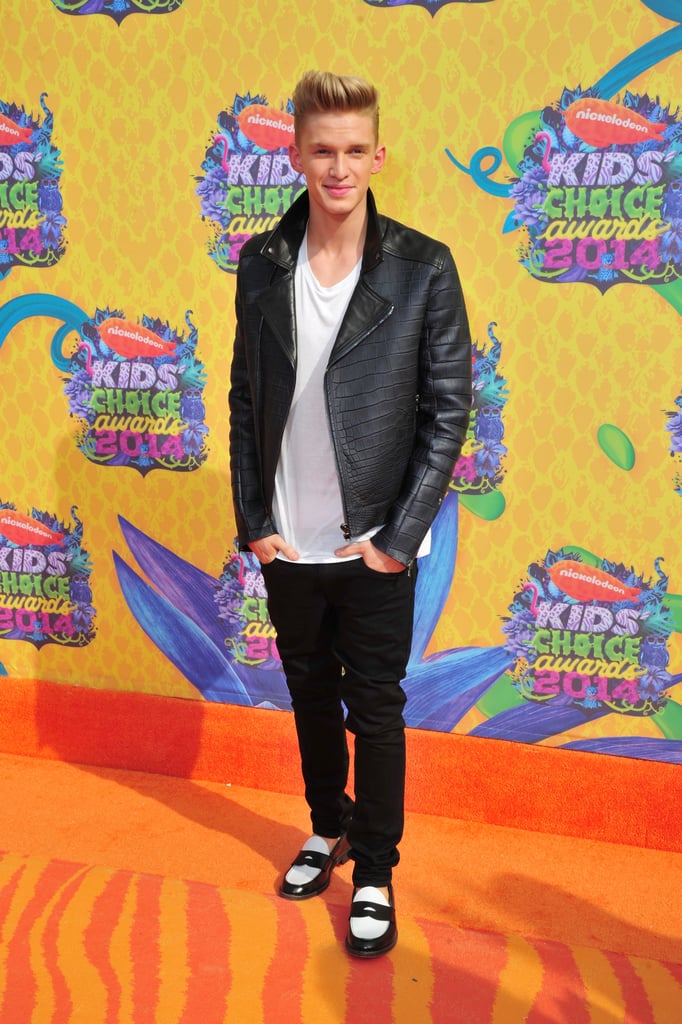 Cody Simpson wore standout black-and-white shoes.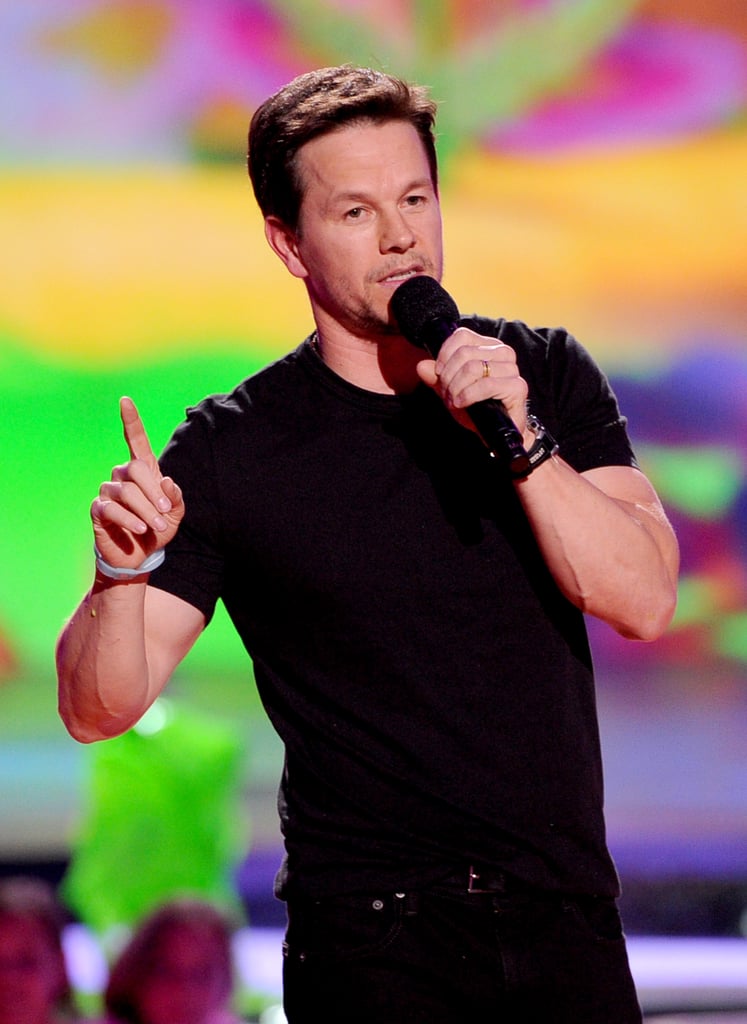 Mark Wahlberg [9] showed off his muscles in a formfitting shirt.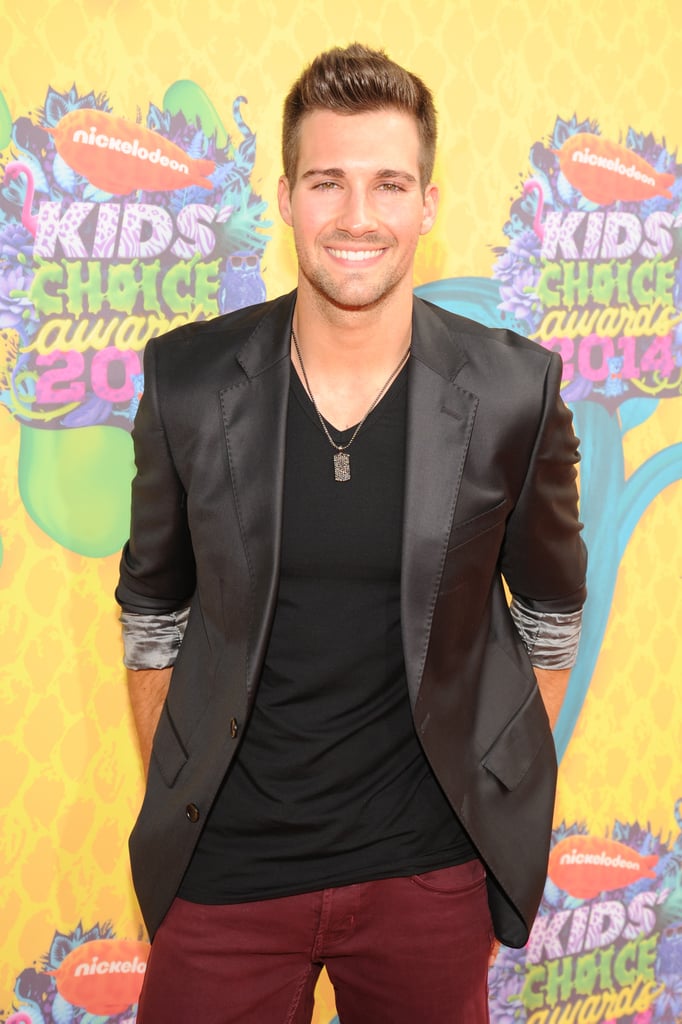 Nickelodeon alum and Dancing With the Stars contestant James Maslow flashed his smile.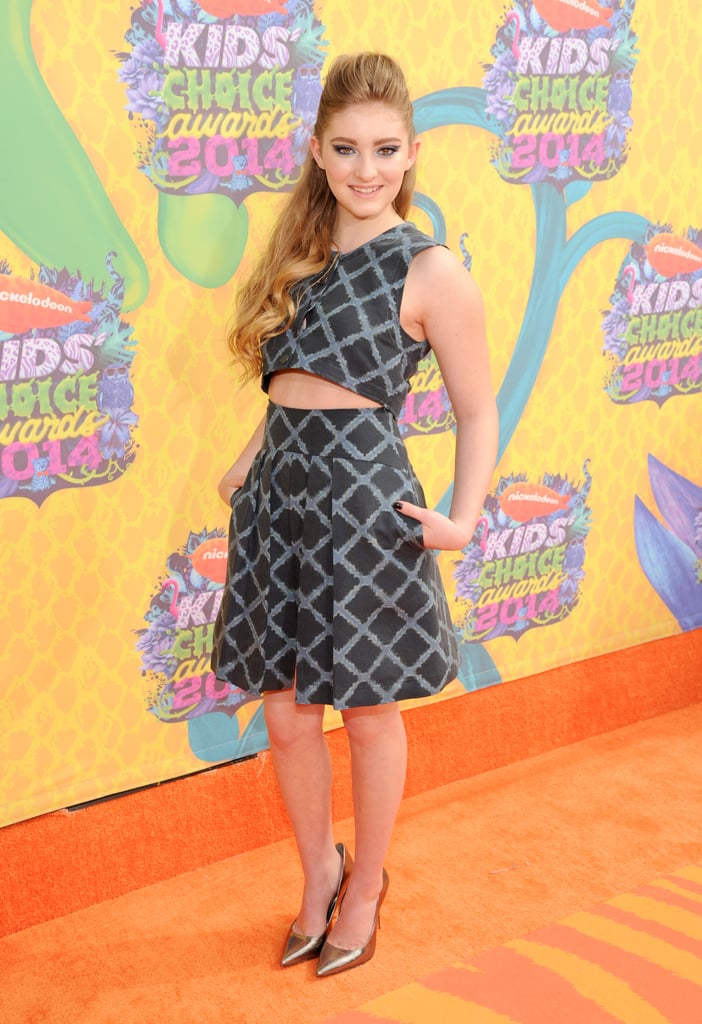 Willow Shields represented the Hunger Games family.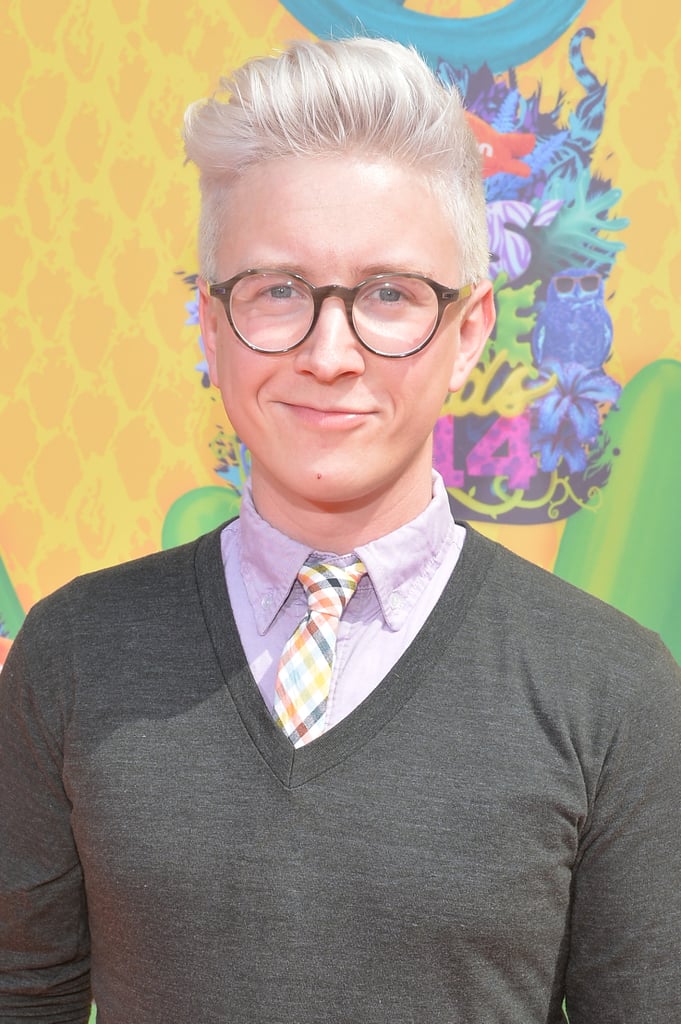 YouTube personality and POPSUGAR's Top That cohost Tyler Oakley brought his frames along.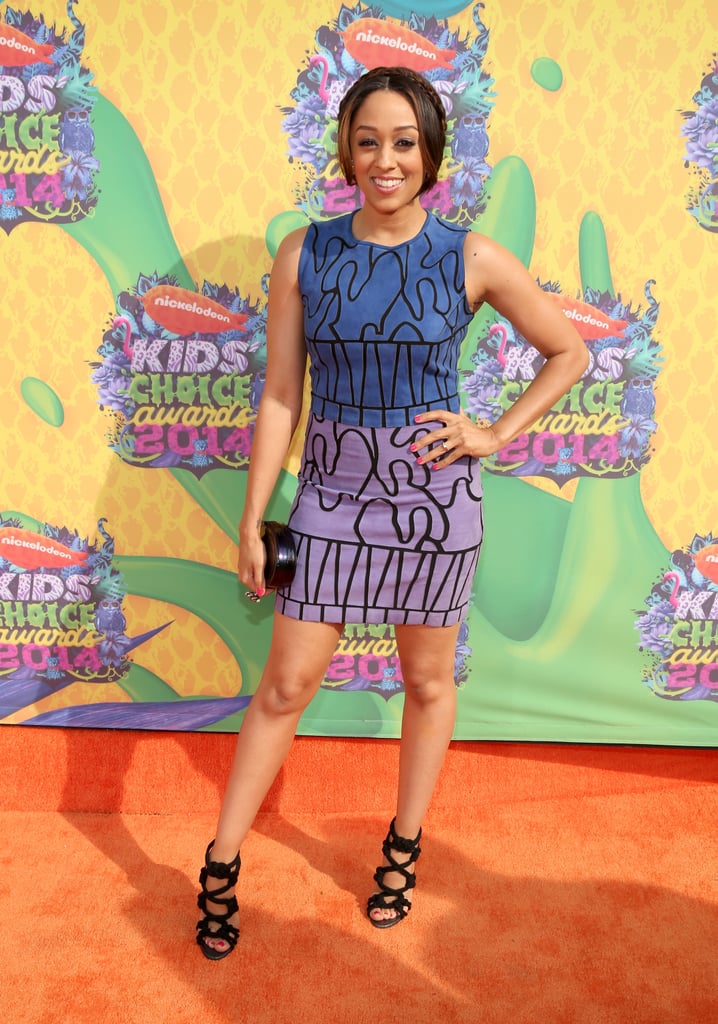 Tia Mowry wore a patterned dress.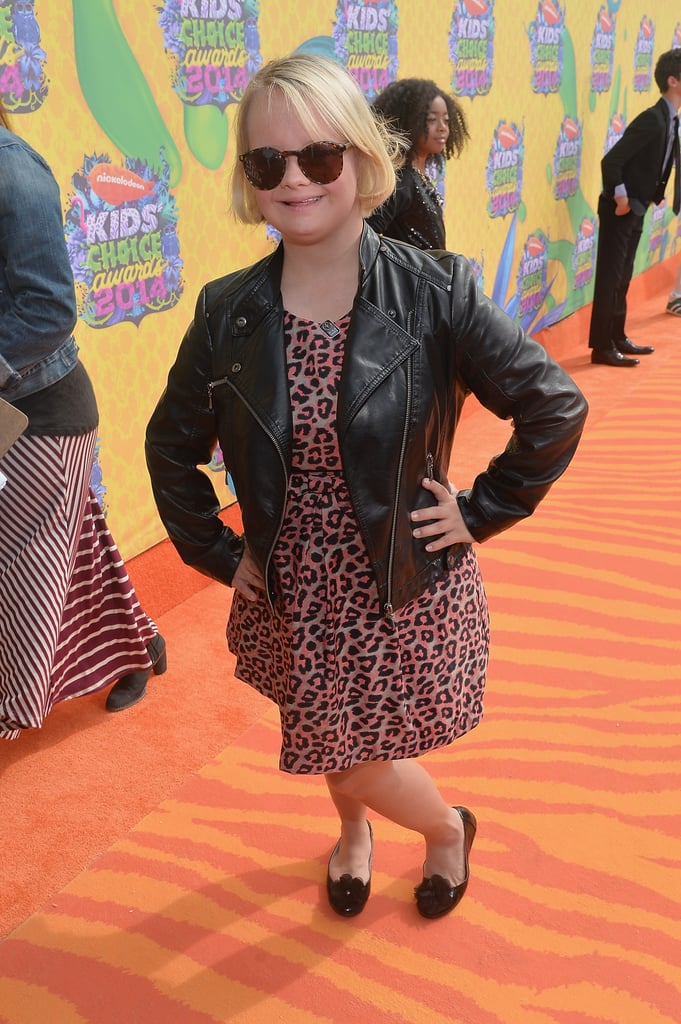 Lauren Potter brought her Glee enthusiasm to the red carpet.
Christina Milian had fun with daughter Violet Madison Nash.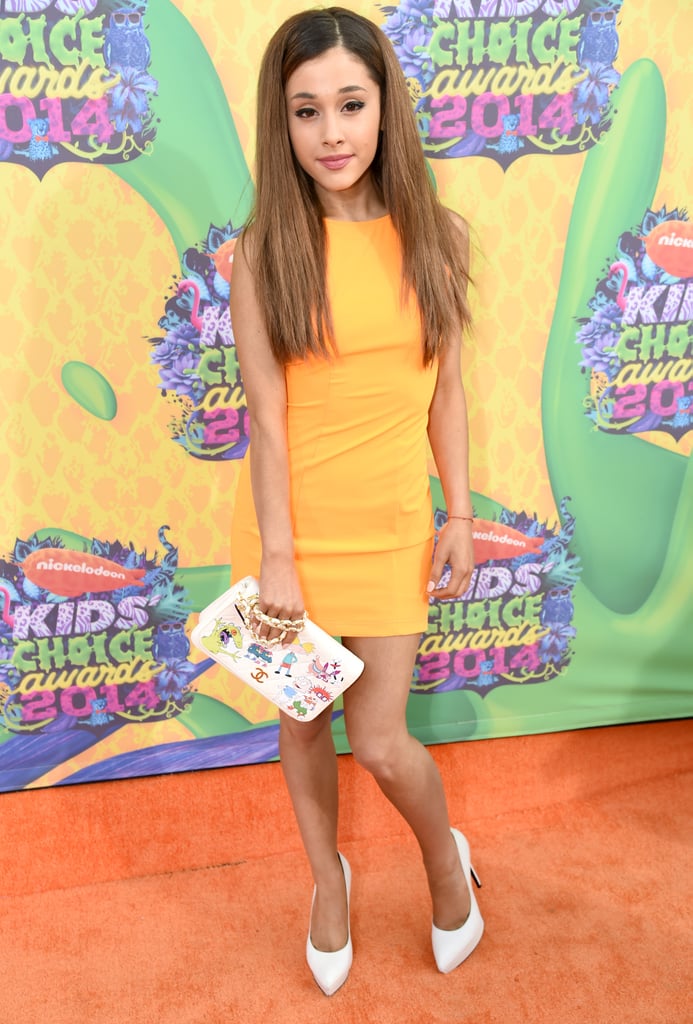 Ariana Grande let her hair down for the casual show.