We saw tons of veteran Met Gala attendees on the red carpet [1] Monday night in NYC — from Sarah Jessica Parker [2] and Gisele Bündchen [3] to Diane Kruger [4] and Beyoncé — but there were a handful of stars that took their first trips up the famous red staircase [5] this year. Lupita Nyong'o and Anna Kendrick [6] might be more obvious first-timers, but can you believe that Monday was Rachel McAdams [7]'s, Reese Witherspoon [8]'s, and Ryan Reynolds [9]'s first time at the event? And though we're sure Sean Penn [10] has snuck into a Met Gala or two over the years, it's pretty shocking to see the iconic actor on the red carpet looking all dolled up next to girlfriend Charlize Theron [11] for the first time. Keep reading to see all the fashion and film stars who made their debuts on the Met Gala red carpet this year.
Lupita Nyong'o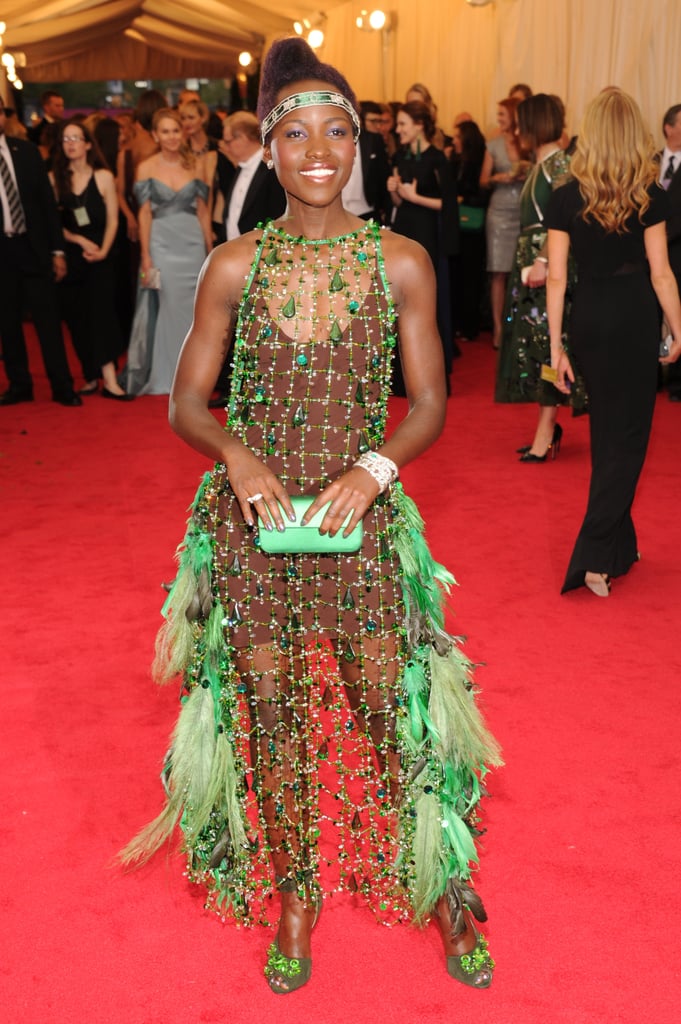 Oscar winner Lupita Nyong'o made a splash on the Met Gala red carpet [12] in a flapper-inspired look from Prada.
Andrew Garfield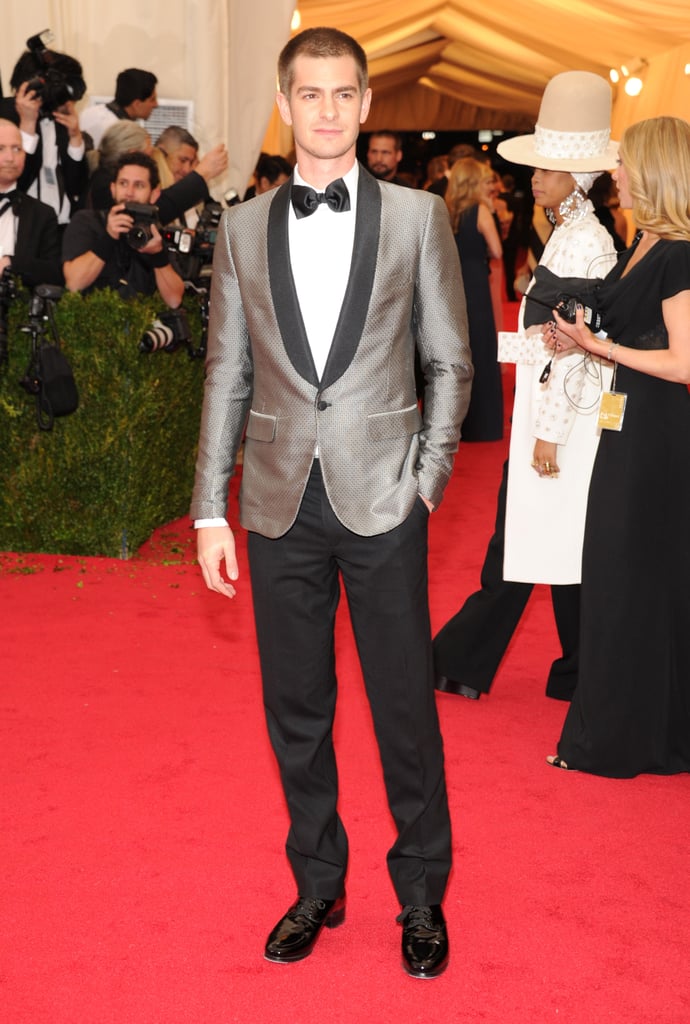 Andrew sported a silver suit jacket by Band of Outsiders and arrived on the arm of his girlfriend, veteran Met Gala attendee Emma Stone [13].
Reese Witherspoon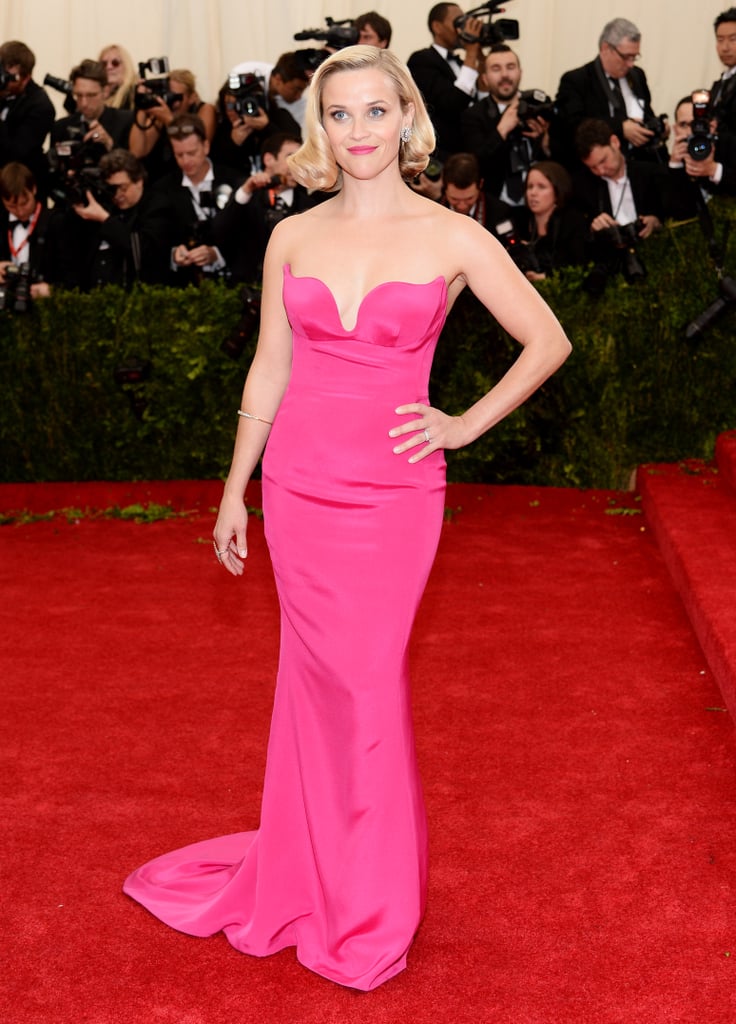 Reese Witherspoon [14] is one of the most famous actresses of our time, which is why we were so surprised that 2014 was her first year at the Met Gala. She sure did live it up, though, walking the red carpet with Stella McCartney [15] — who designed her hot pink gown — as well as Rihanna [16], Cara Delevingne, and Kate Bosworth [17].
Benedict Cumberbatch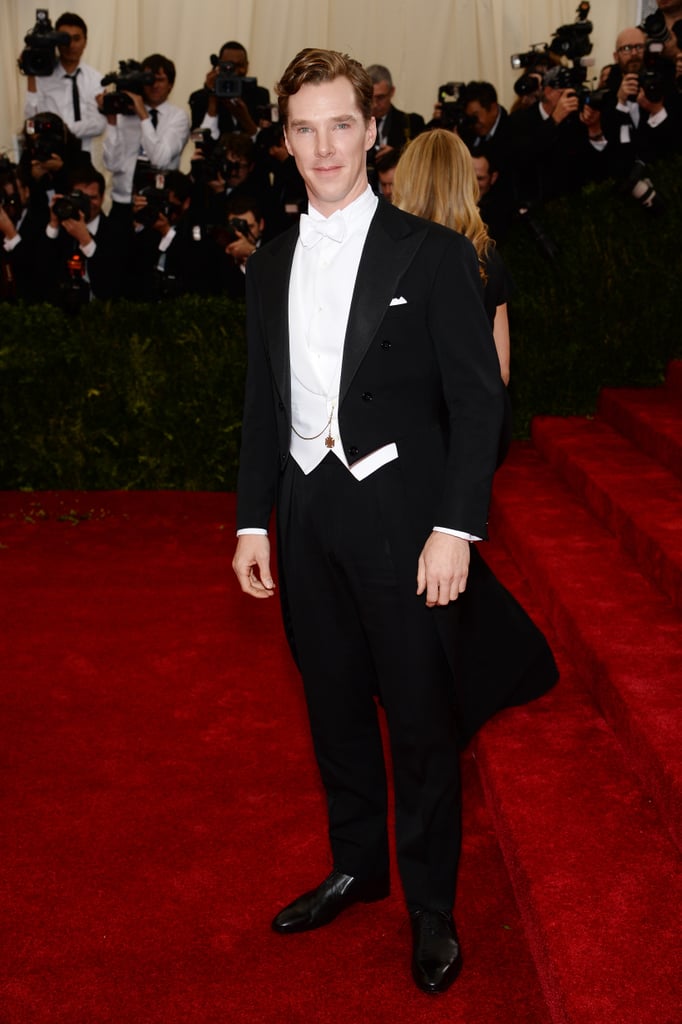 Benedict Cumberbatch was one of the stars of the 2014 award season, and he continued his reign by arriving in style for his first Met Gala.
Sean Penn
In one of his first major red carpet appearances with girlfriend Charlize Theron [18], Sean Penn showed up looking dapper as ever [19] for the Costume Institute Gala.
Gabrielle Union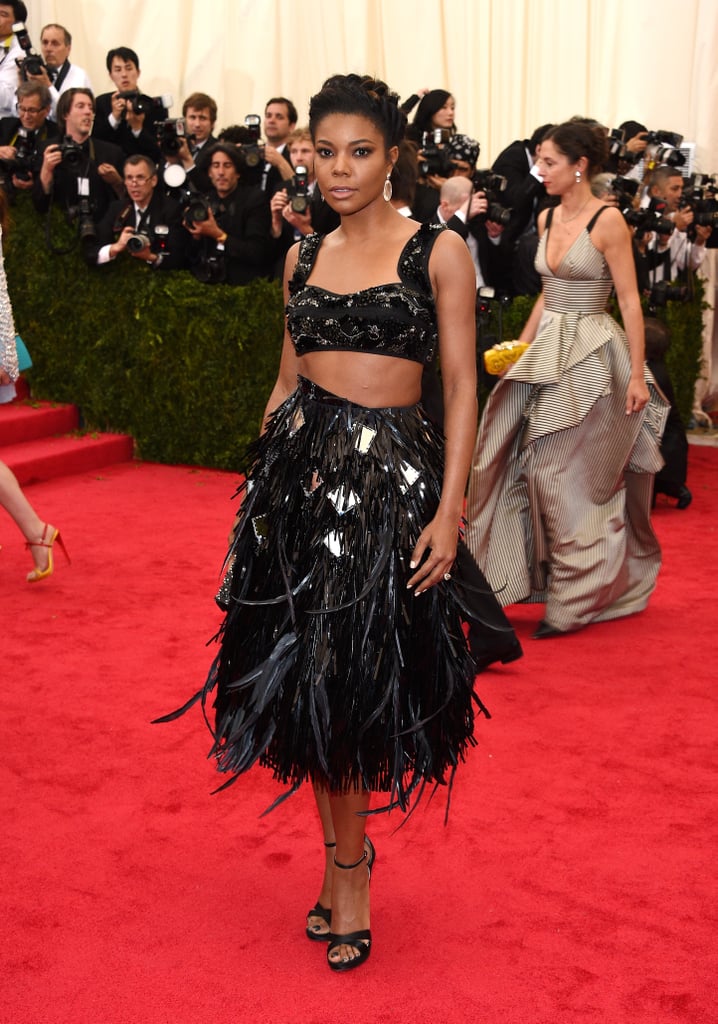 Gabrielle Union [20] took advantage of a Met Gala debut by showing off her enviable frame in a black bra top and matching feathered skirt.
Chiwetel Ejiofor and Sari Mercer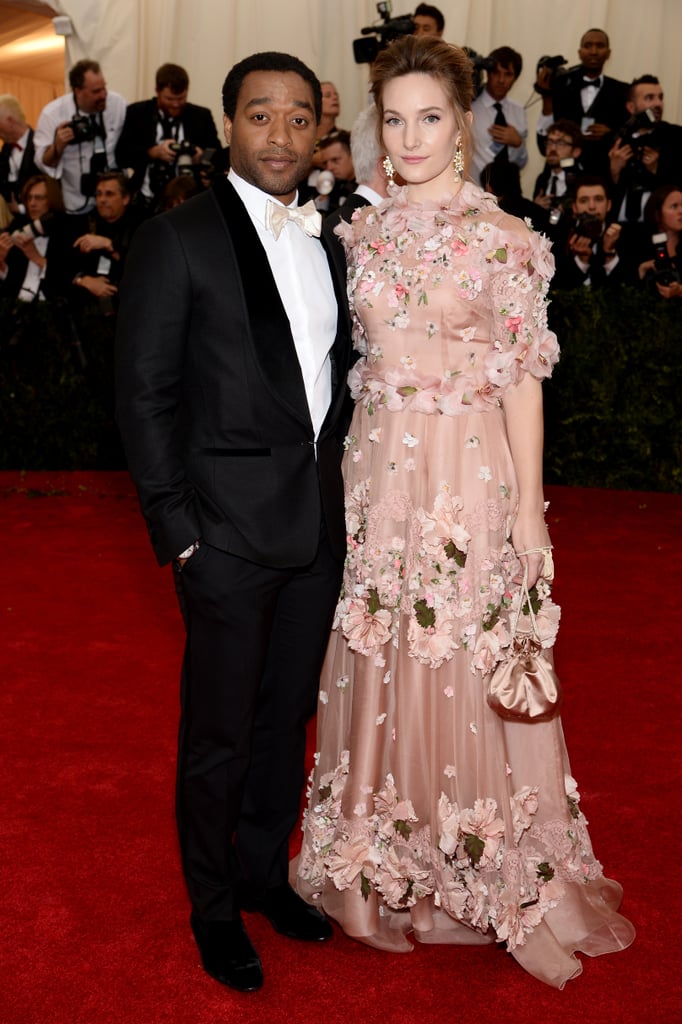 12 Years a Slave star Chiwetel Ejiofor and his girlfriend Sari Mercer made a picture-perfect couple for their first time on the Met Gala red carpet.
Dakota Johnson
Dakota Johnson [21] has gained tons of fame since being cast as Ana Steele in the Fifty Shades of Grey movie, and the role has also garnered her an invitation to the Met Gala. Dakota wore Jason Wu [22] and accompanied the designer himself on the red carpet for her first time.
Ryan Reynolds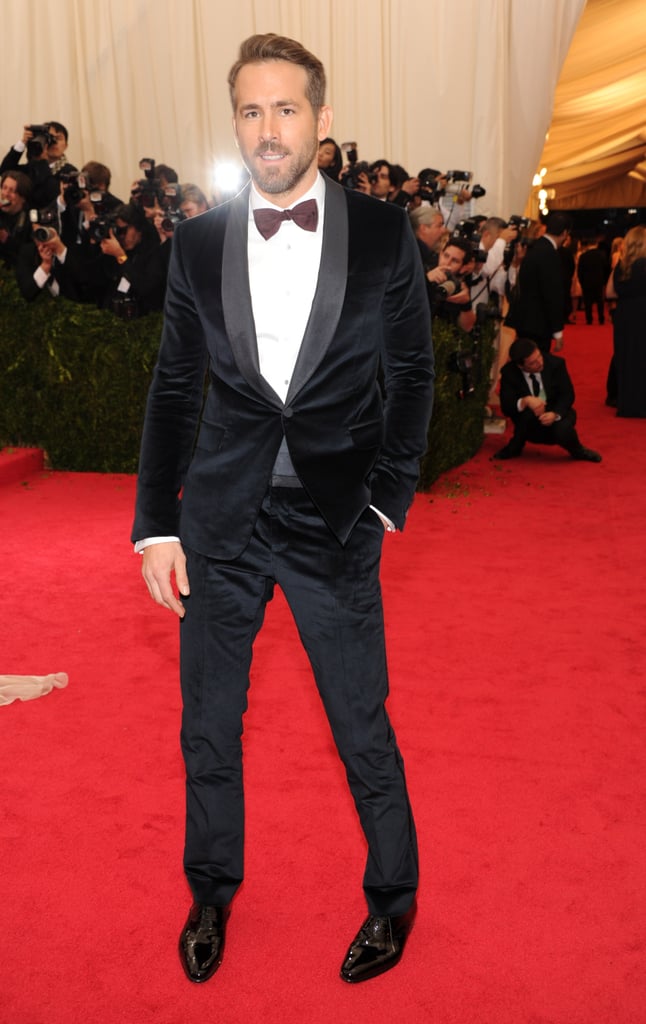 Despite being married to Met Gala pro Blake Lively [23], this year marks Ryan's very first time attending the event [24]. He sure cleans up nice for a first-timer, though!
Anna Kendrick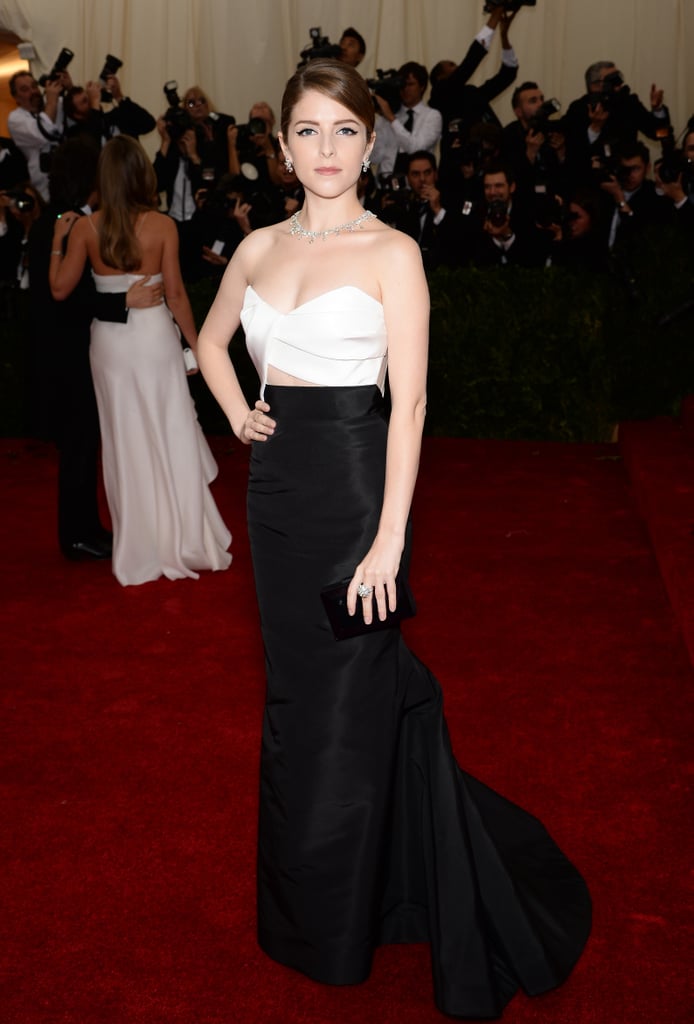 Anna Kendrick [25] made her Met Gala debut in a stunning J. Mendel gown.
Toni Garrn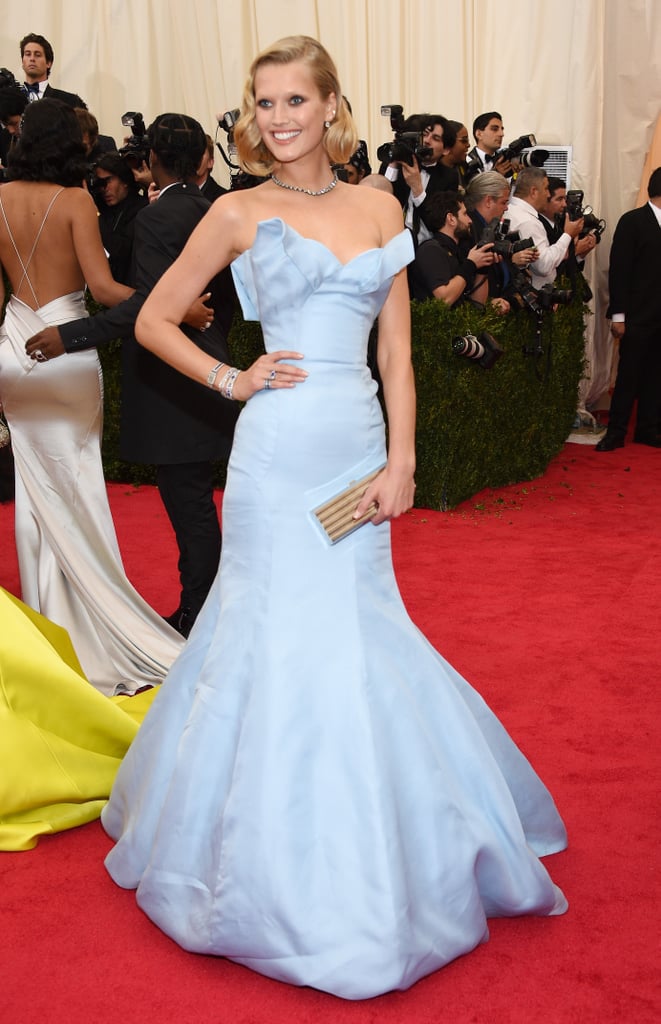 Model Toni Garrn walked the red carpet without her boyfriend Leonardo DiCaprio [26] but with a whole lot of style in a baby blue Topshop gown.
Brie Larson
Actress Brie Larson chose a colorful Prada pantsuit for her Met Gala debut.
Bryan Cranston
Breaking Bad's Bryan Cranston walked the Met Gala red carpet for the first time with his wife, Robin Dearden.
Chloë Moretz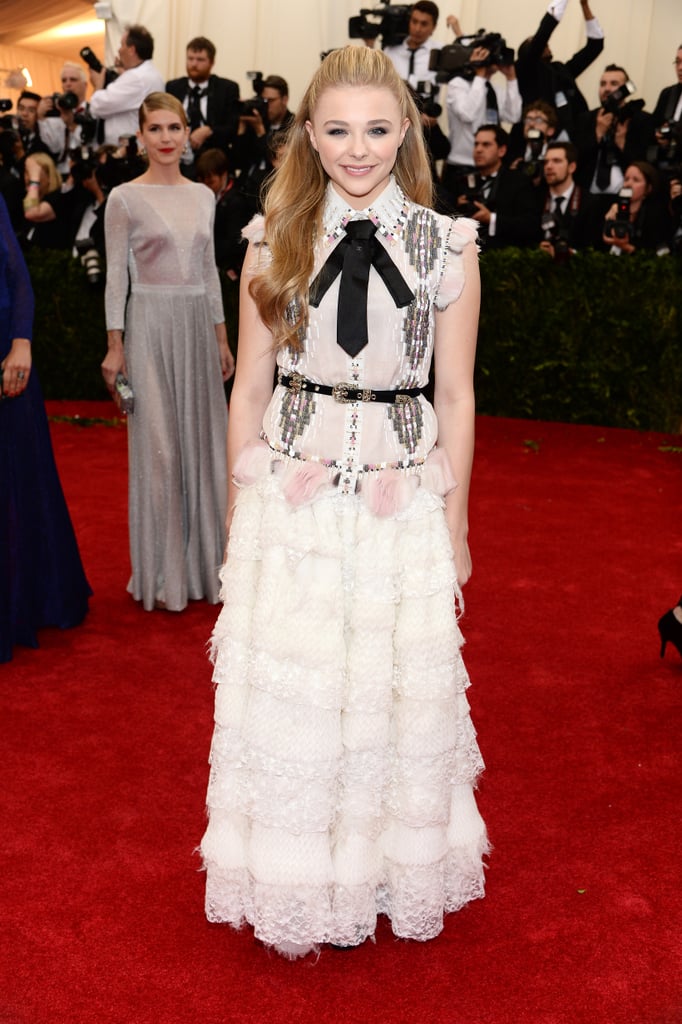 Chloë Moretz has lots of red carpet events under her belt, but this was her first time attending the Met Gala. At 17 years old (and rocking Chanel couture), you can't really ask for anything better.
Kendall Jenner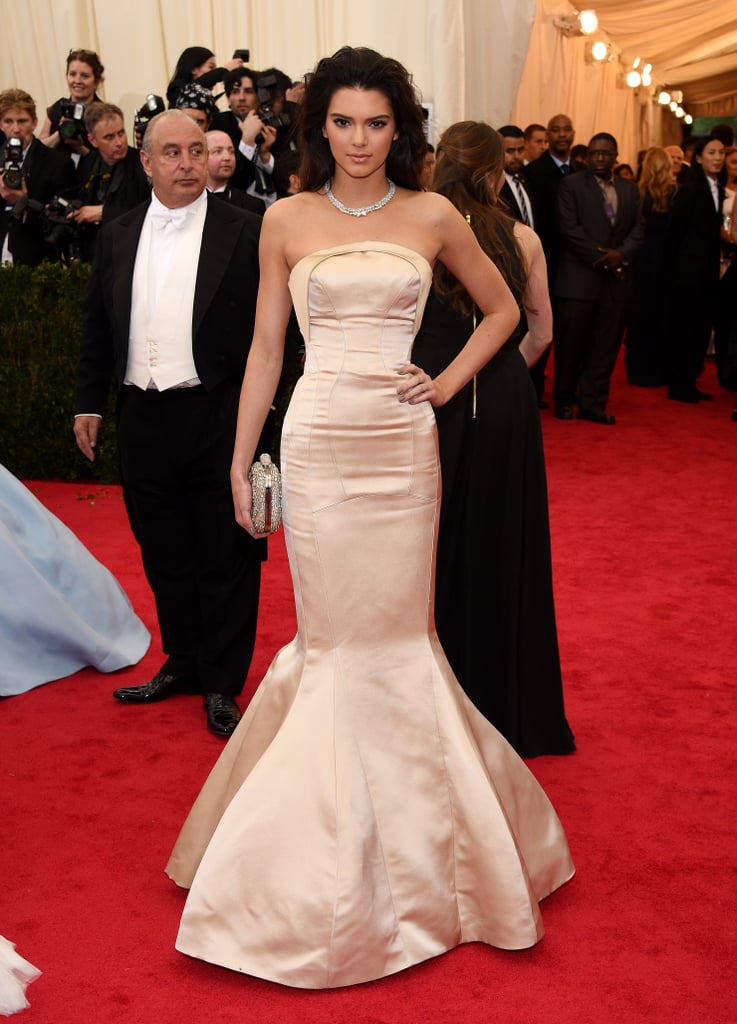 Kendall, who walked several runway shows during this past Fashion Week, showed up for her first Met Gala in a pale pink Topshop gown [27].
Hayden Panettiere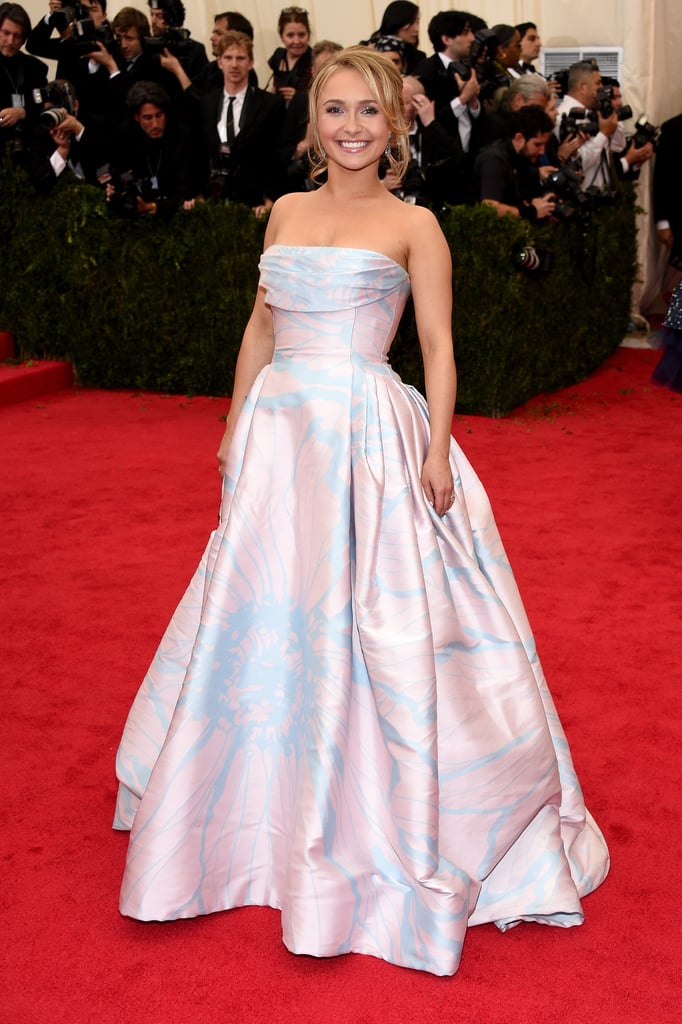 Nashville's Hayden Panettiere [28] made her first Costume Institute Gala outing in a cotton-candy-colored Dennis Basso gown.
Olivia Munn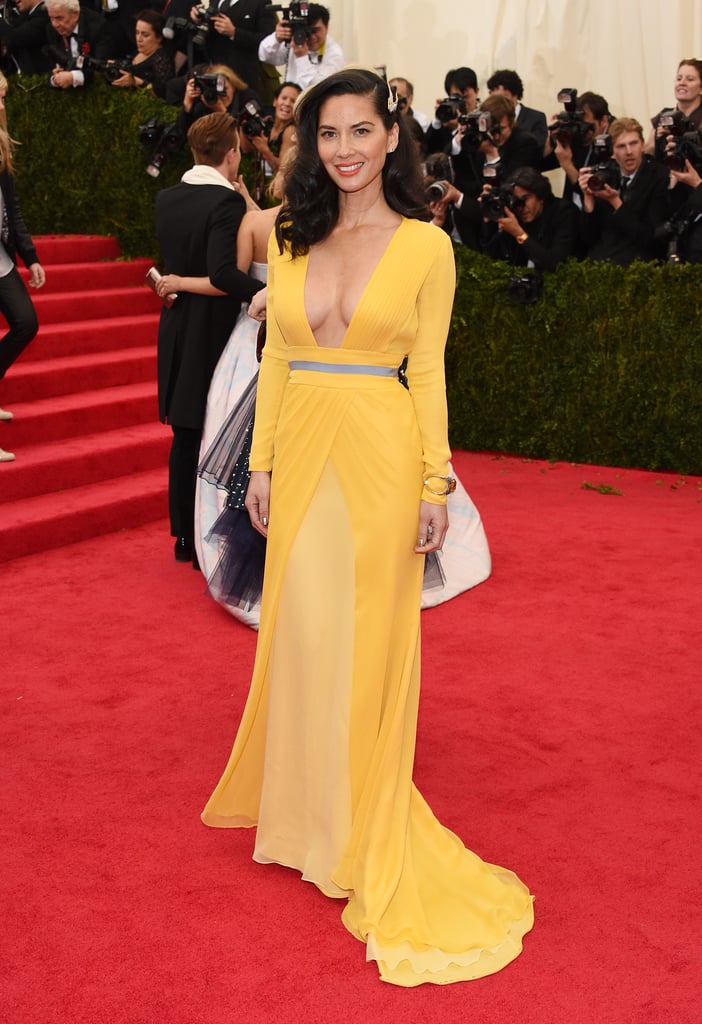 Olivia Munn chose a low-cut yellow gown by Diane von Furstenberg for her first-ever Met Gala appearance.
Cobie Smulders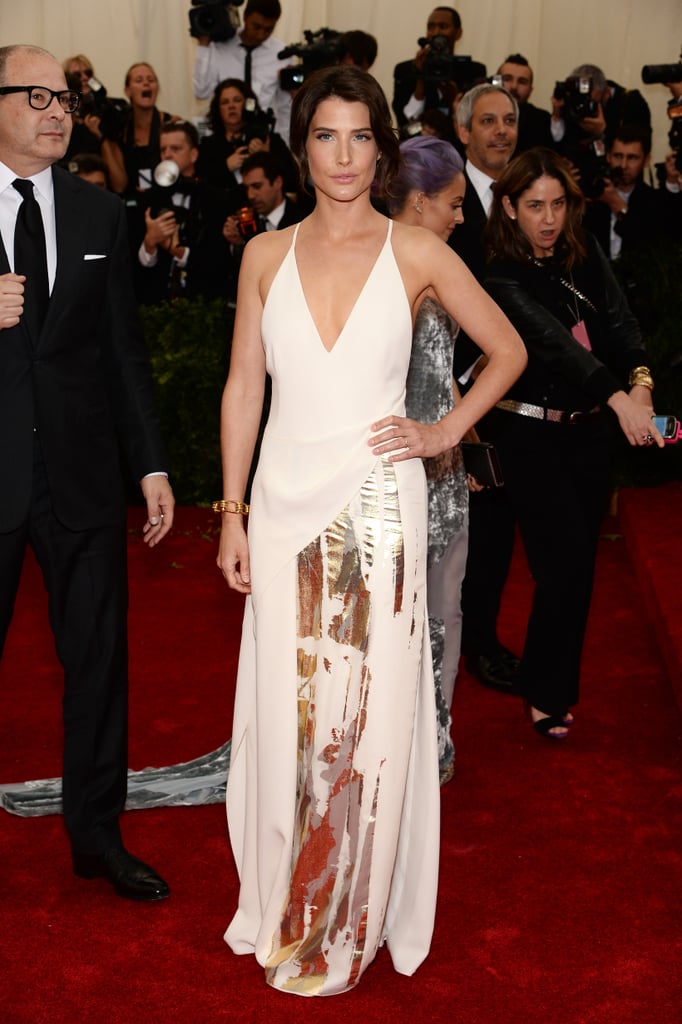 How I Met Your Mother's Cobie Smulders walked the Met Gala red carpet for her first time wearing a low-cut dress.
Margot Robbie
Aussie actress Margot Robbie [29], who gained fame for her role in Wolf of Wall Street, turned out in a Prada look for her first time at the Met Gala.
Rachel McAdams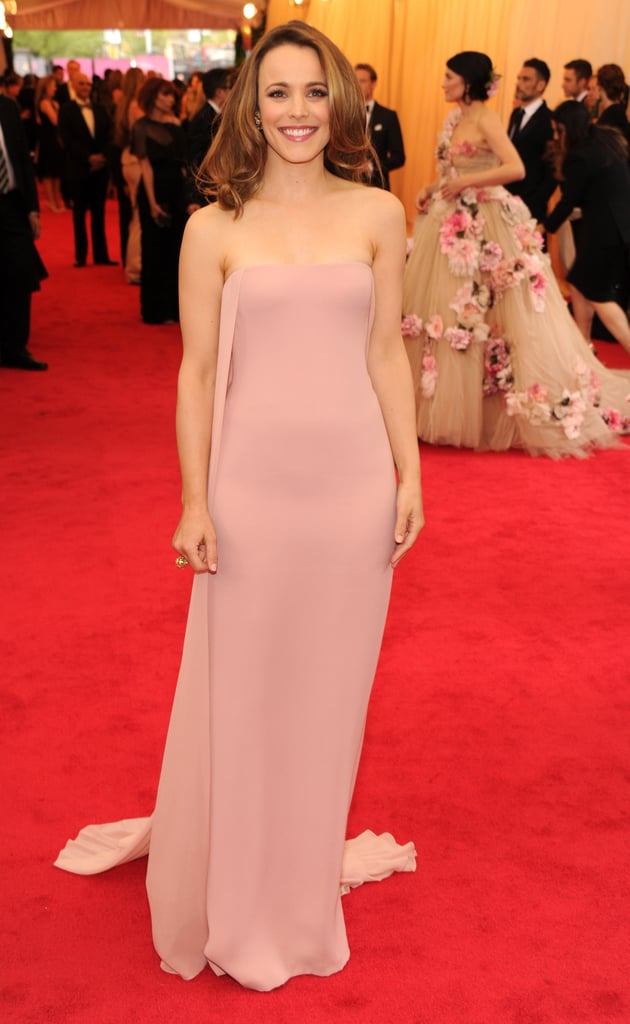 Hey, we can't believe this is Rachel McAdams's first time at the Met Gala [30] either; the actress looked stunning for her debut in a minimalistic rose-colored column gown by Ralph Lauren Collection.
Matt Bomer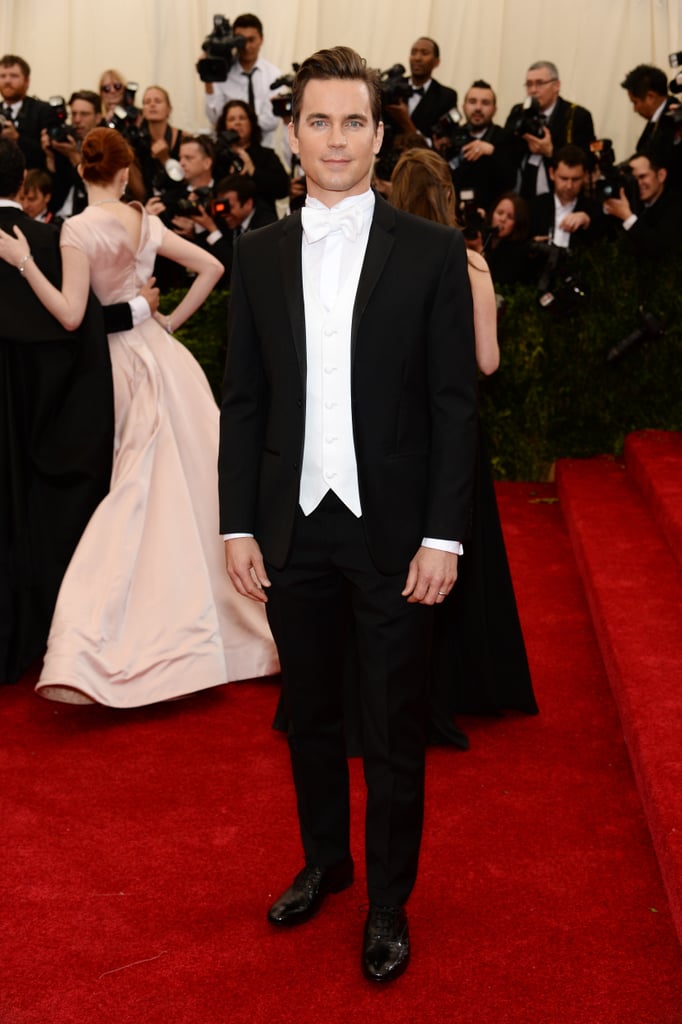 Not only did Matt Bomer make his Met Gala debut this year, but he looked like the ultimate Ken Doll [31] while doing it.