The 2014 Primetime Emmy Awards are on Monday, and we're gearing up for the biggest night in TV with a look back at the show's best moments from the past. The Emmys celebrate our small-screen favorites, including hot leading men, funny comedians, and the best dramatic actors — and we can't wait to see who wins big this time around. See a full list of this year's nominees [1], and scroll through for a trip down Emmys memory lane!
Blake Lively [2] and Leighton Meester [3] walked hand in hand to the mic to present in 2009.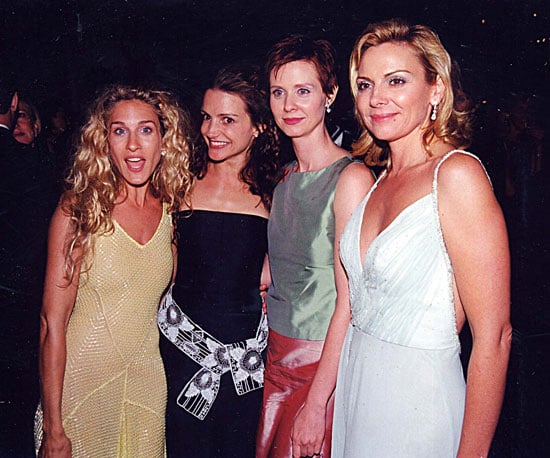 The ladies of Sex and the City, Sarah Jessica Parker [4], Kristin Davis, Cynthia Nixon, and Kim Cattrall [5], stuck together at the show in 1999.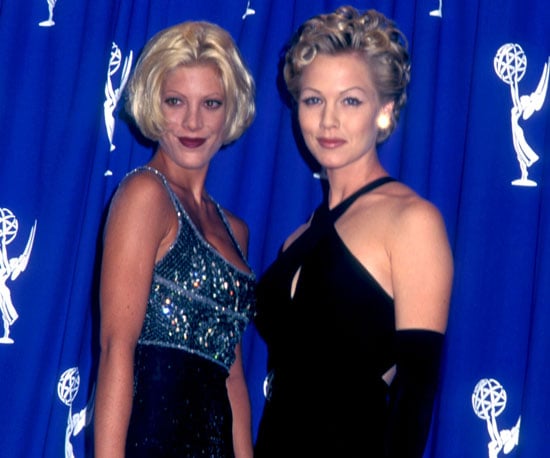 Tori Spelling [6] and Jennie Garth dressed to the nines for their appearance in 1995.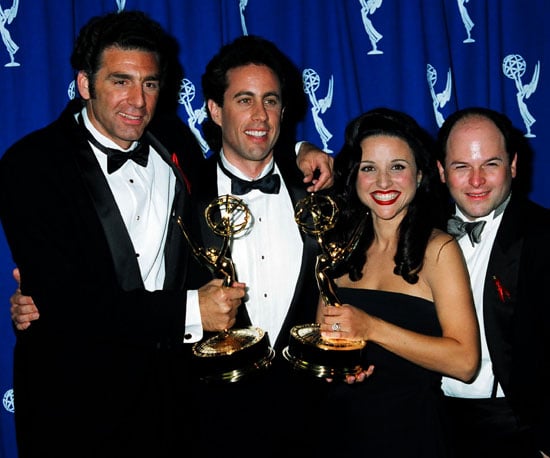 The cast of Seinfeld celebrated their 1993 outstanding comedy series win together.
George Clooney [7] had his ER costar Anthony Edwards and girlfriend Celine Balitran by his side on the red carpet in 1996.
Katie Holmes [8] took James Van Der Beek [9] as her date in 1998.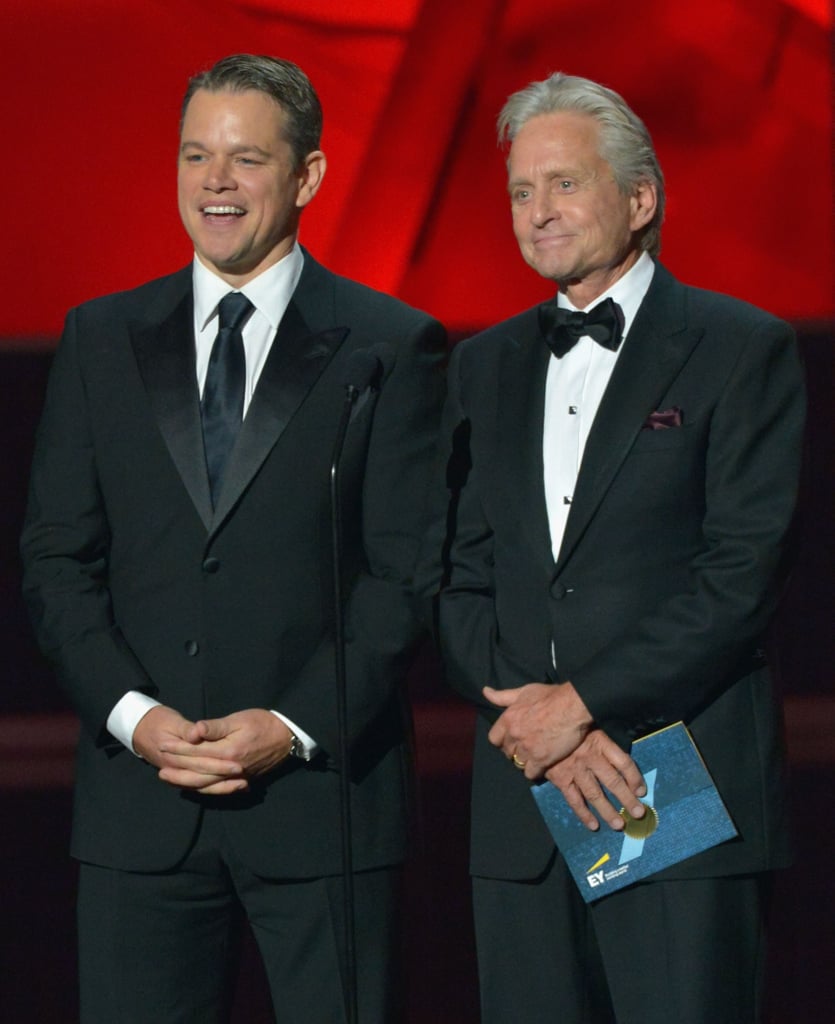 Matt Damon [10] and Michael Douglas presented an award together at the 2013 Emmys.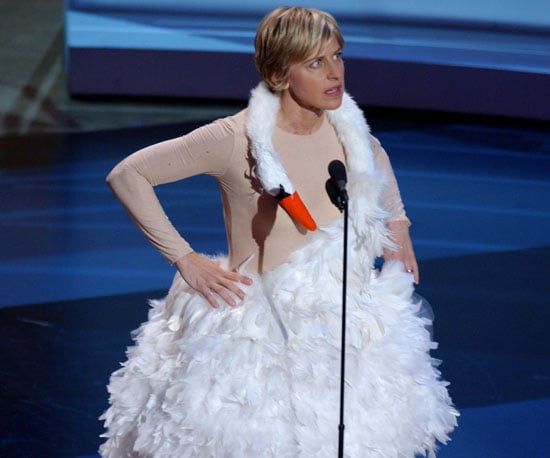 Ellen DeGeneres [11] had a hilarious outfit change at the 2001 award show.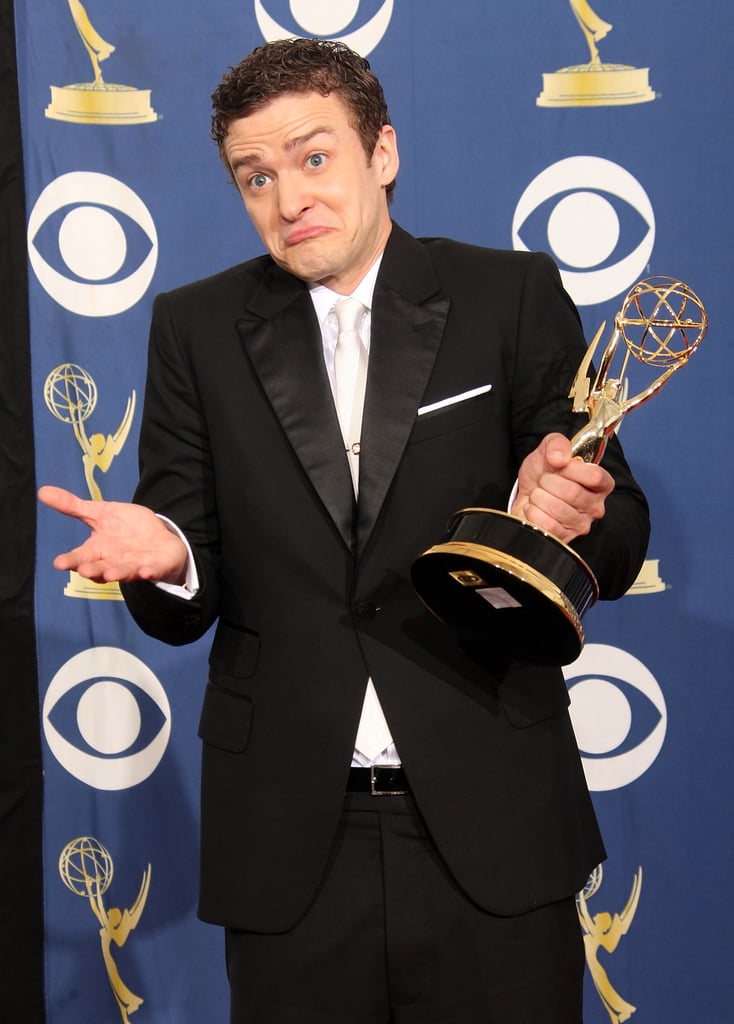 Justin Timberlake [12] took home an Emmy for his work on SNL in 2009.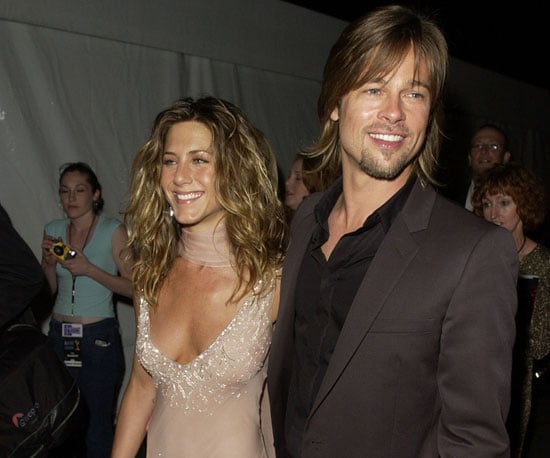 Brad Pitt [13] was by Jennifer Aniston [14]'s side after she won for best actress in Friends in 2002.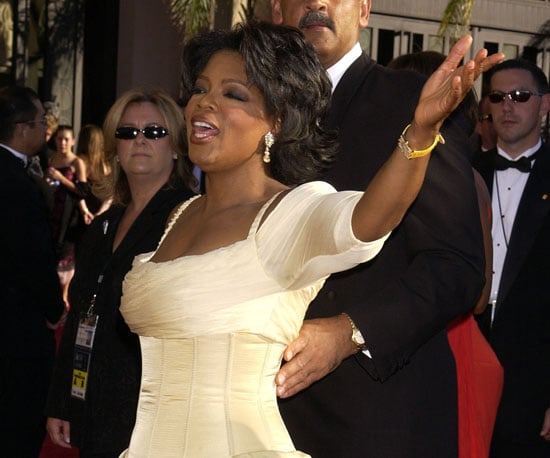 Oprah Winfrey [15] stole the show at the 2002 Emmys.
Will Ferrell [16] brought his kids on stage at the 2013 show.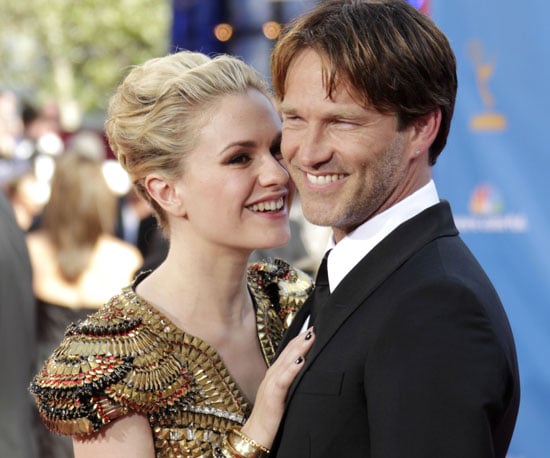 Anna Paquin [17] and Stephen Moyer [18] stepped out together as newlyweds to the 2010 ceremony.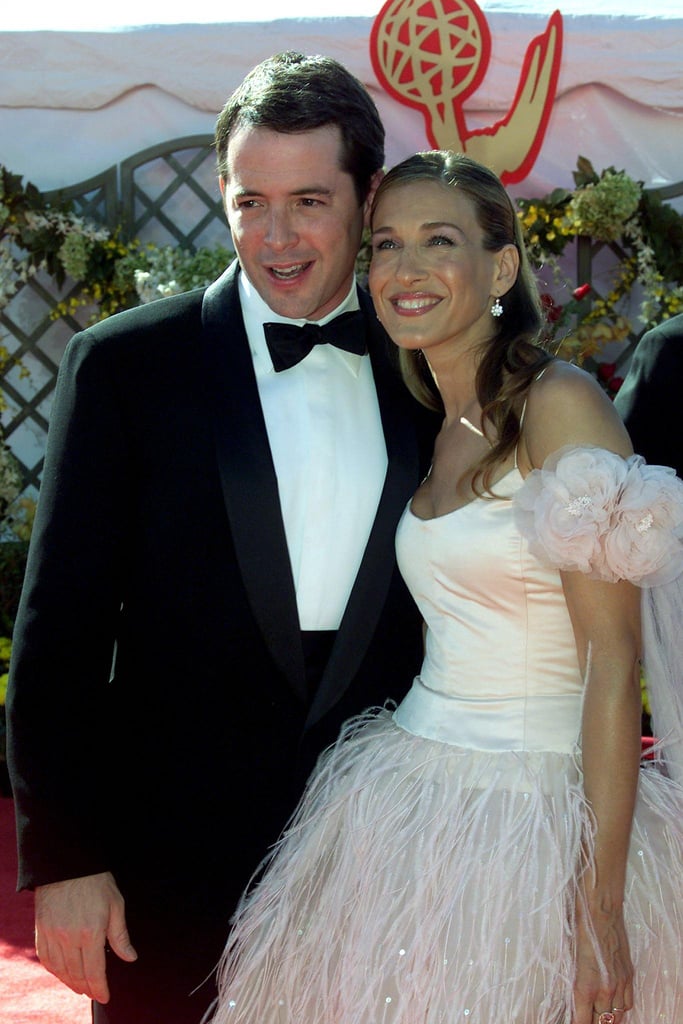 Sarah Jessica Parker [19] cozied up to Matthew Broderick [20] in 2000.
Adam Brody [21] and Rachel Bilson [22] hung out with OC creator Josh Schwartz at a 2003 Emmys afterparty.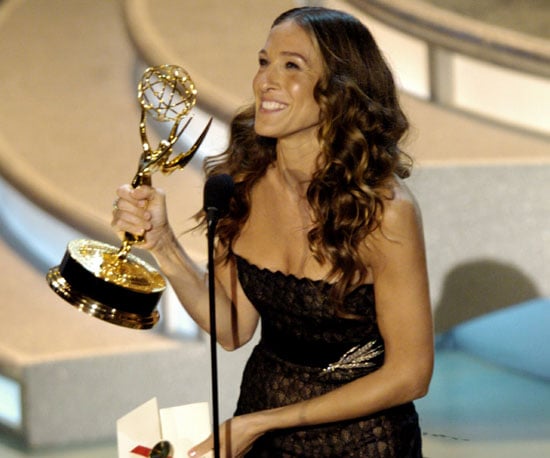 Sarah Jessica Parker [23] picked up an Emmy for outstanding lead actress in a comedy series at the 2004 show.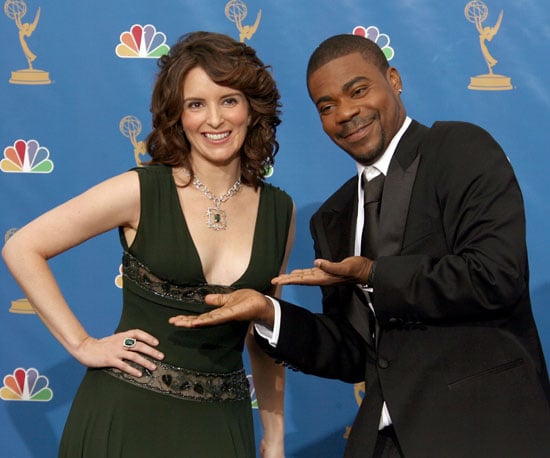 30 Rock costars Tina Fey [24] and Tracy Morgan joked around in 2006.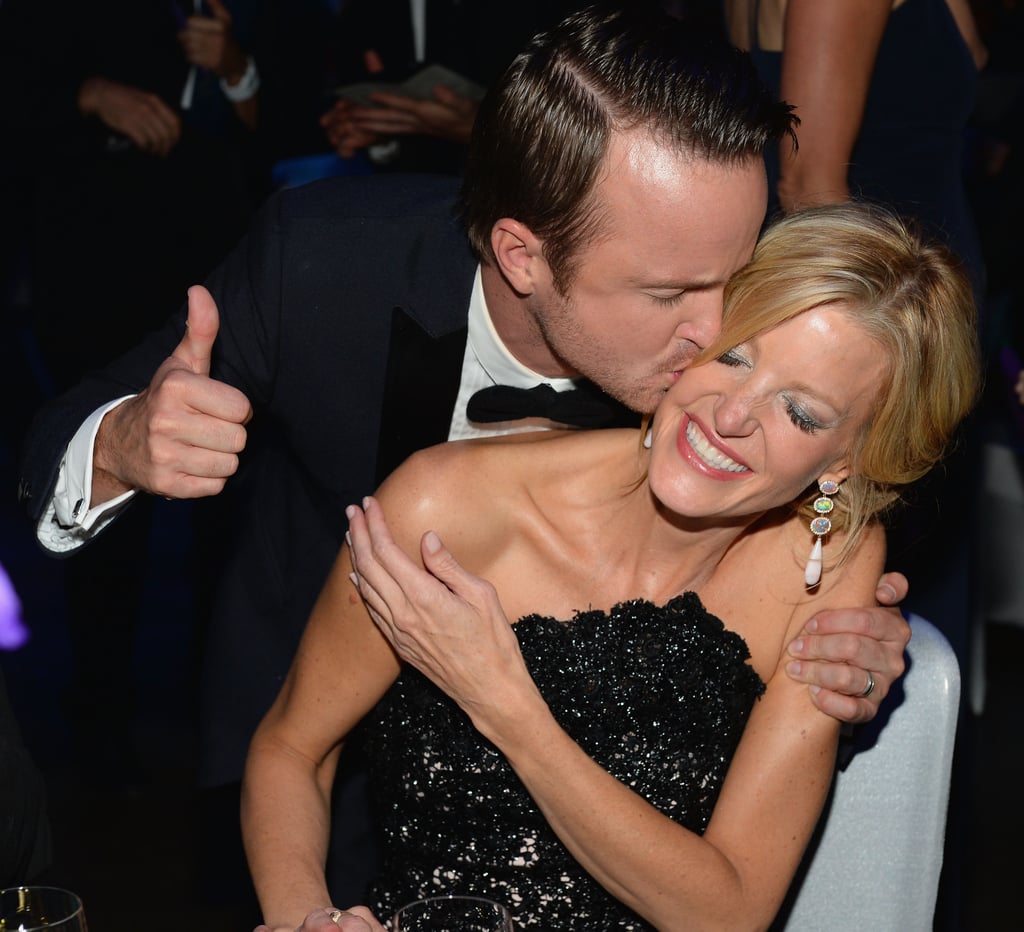 Aaron Paul gave Anna Gunn a kiss at the 2013 Emmys Governors Ball.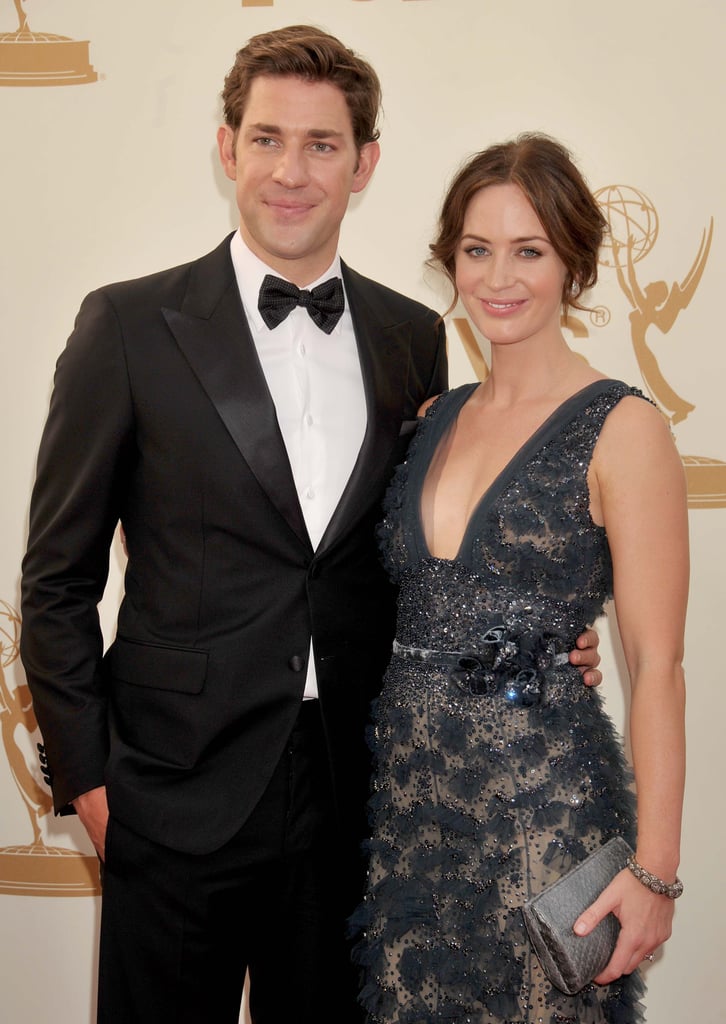 John Krasinski [25] and Emily Blunt [26] made a dashing duo in 2011.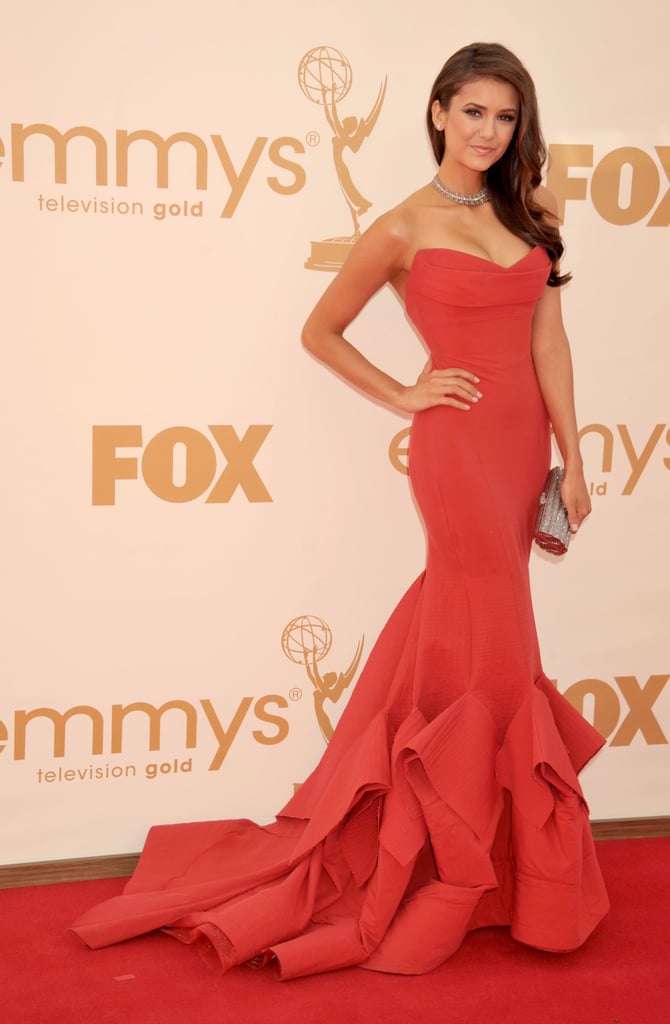 Nina Dobrev [27] dazzled in a red gown at the 2011 award show.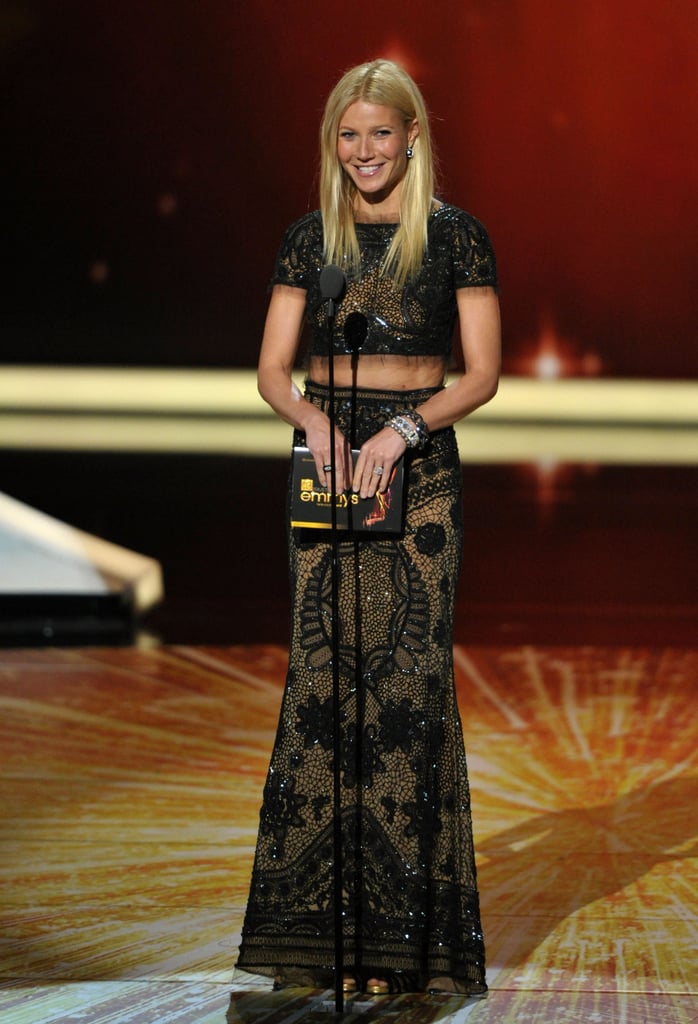 Gwyneth Paltrow [28] presented an award in 2011.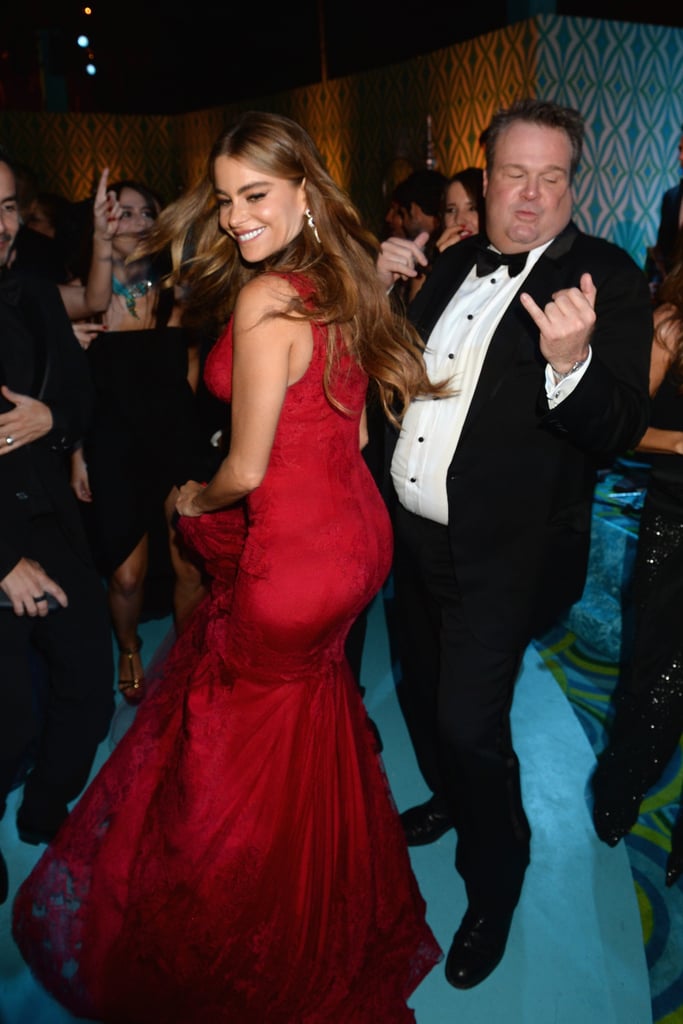 Sofia Vergara danced with Eric Stonestreet at the HBO afterparty in 2013.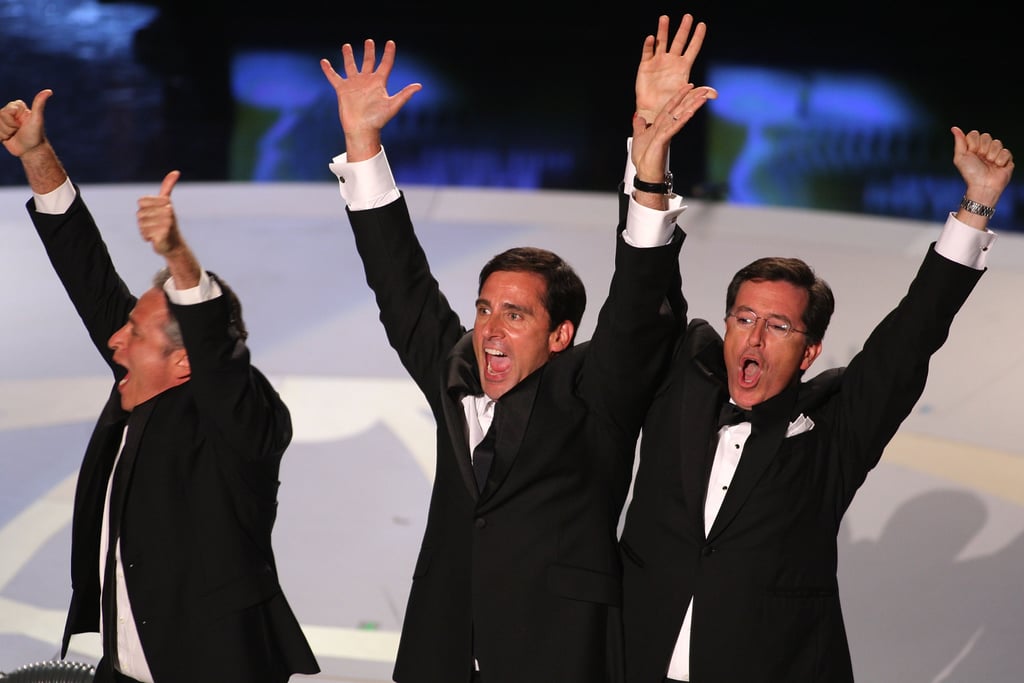 Jon Stewart [29], Stephen Colbert [30], and Steve Carell [31] joked around in 2007.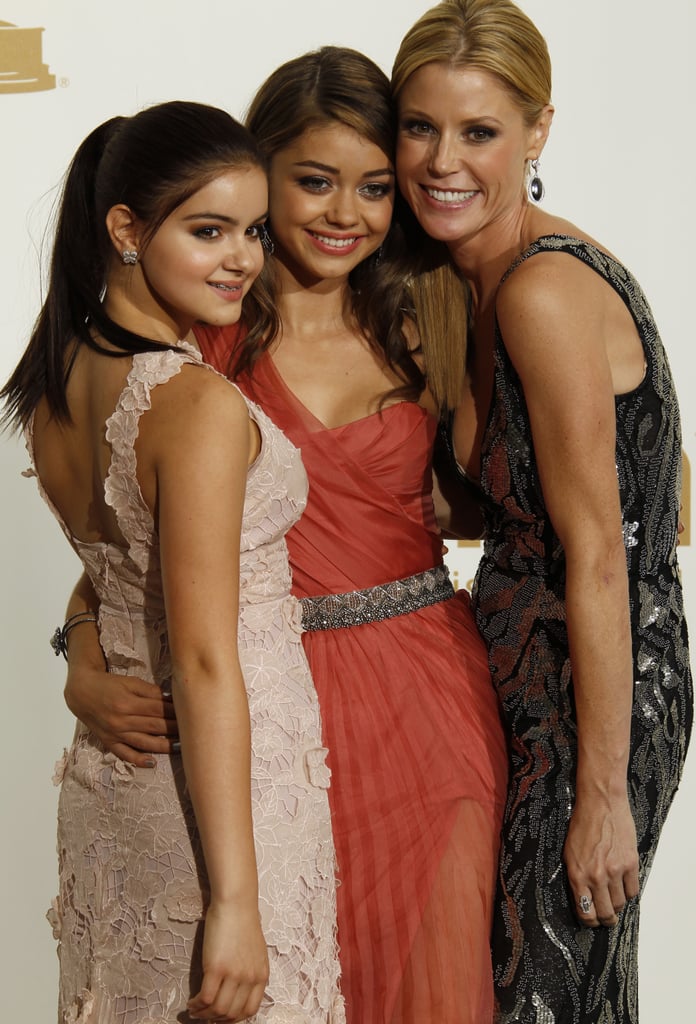 The ladies of Modern Family posed for a photo backstage in 2011.
Best actress in a comedy nominees Tina Fey [32], Martha Plimpton, Melissa McCarthy, Amy Poehler [33], and Edie Falco took the stage together in 2011.
Tina Fey [34] was escorted on stage by Jon Hamm [35] in 2012.
Tina Fey [36] and Amy Poehler [37] struggled to get up the stairs at the 2013 show.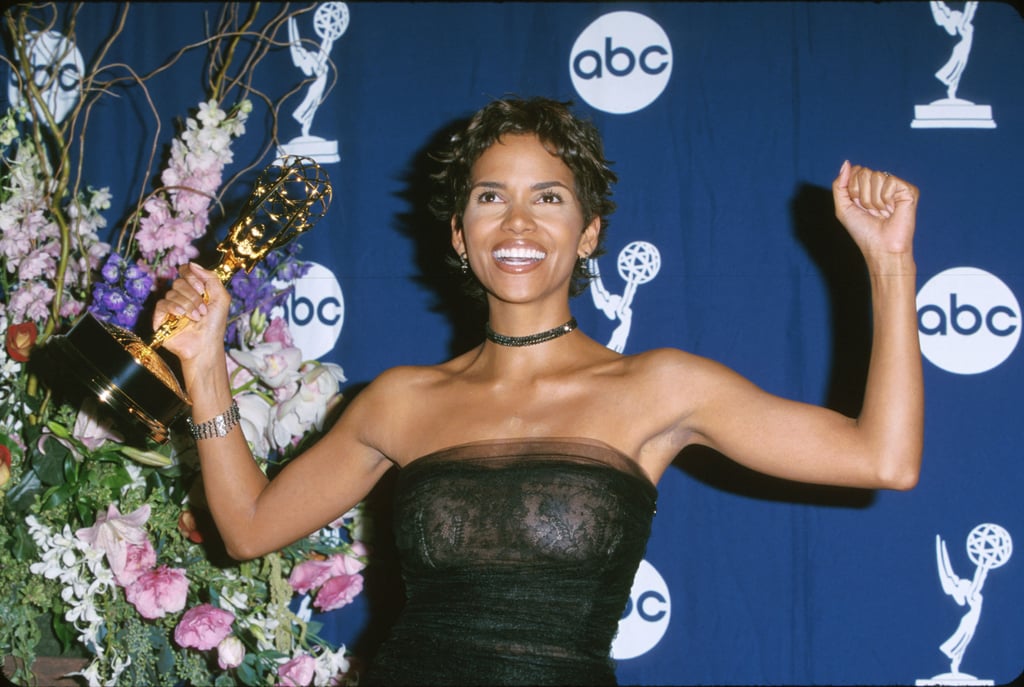 Halle Berry [38] celebrated her Emmy win in 2000.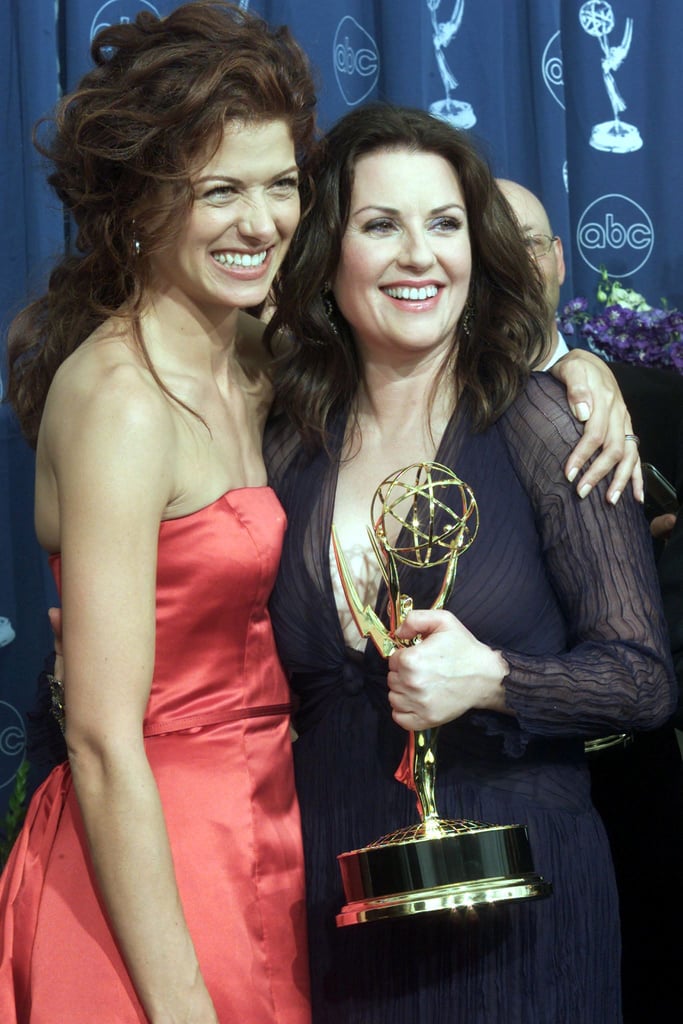 Will and Grace costars Debra Messing [39] and Megan Mullally shared a hug in 2000.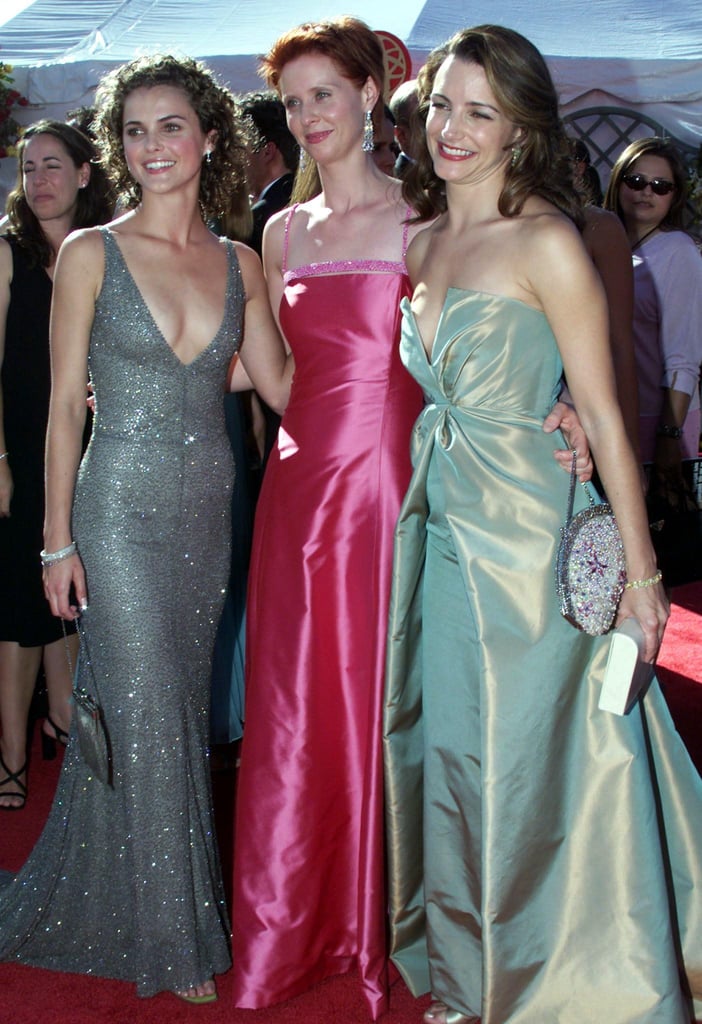 Keri Russell [40] snapped a photo with Cynthia Nixon and Kristin Davis in 2000.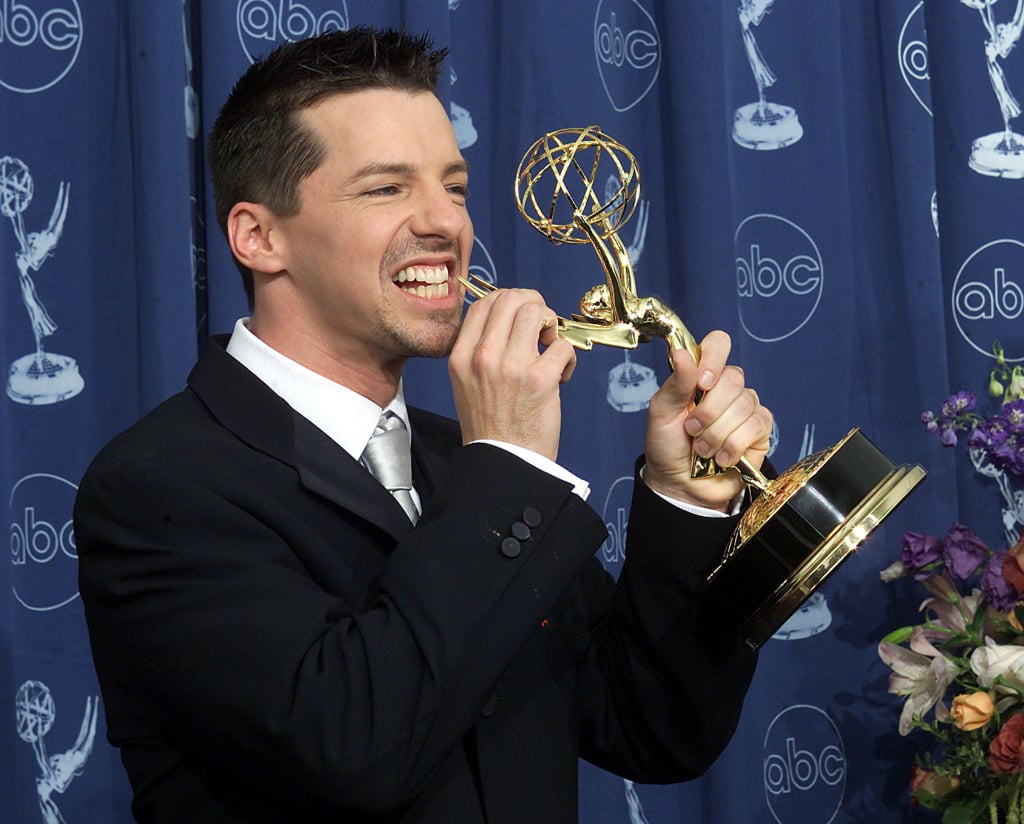 Sean Hayes chomped on his statue in 2000.
Nicole Kidman [41] and her husband, Keith Urban [42], held hands as they made their way to the Emmy Awards reception after the 2012 show.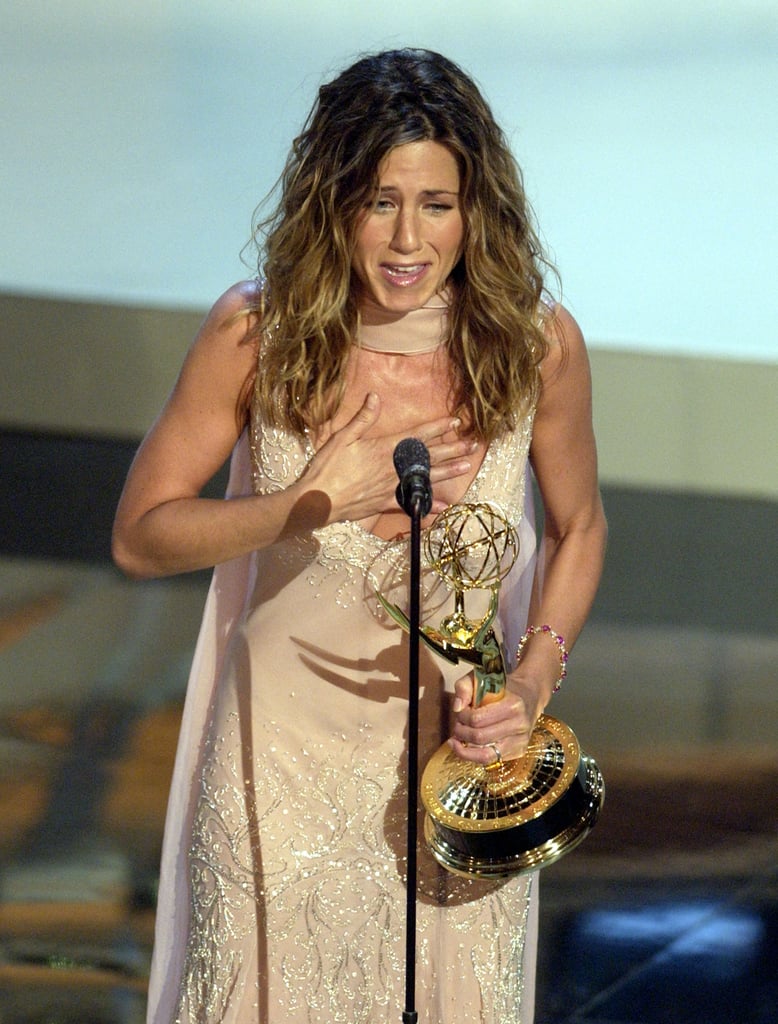 Jennifer Aniston [43] emotionally accepted her award in 2002.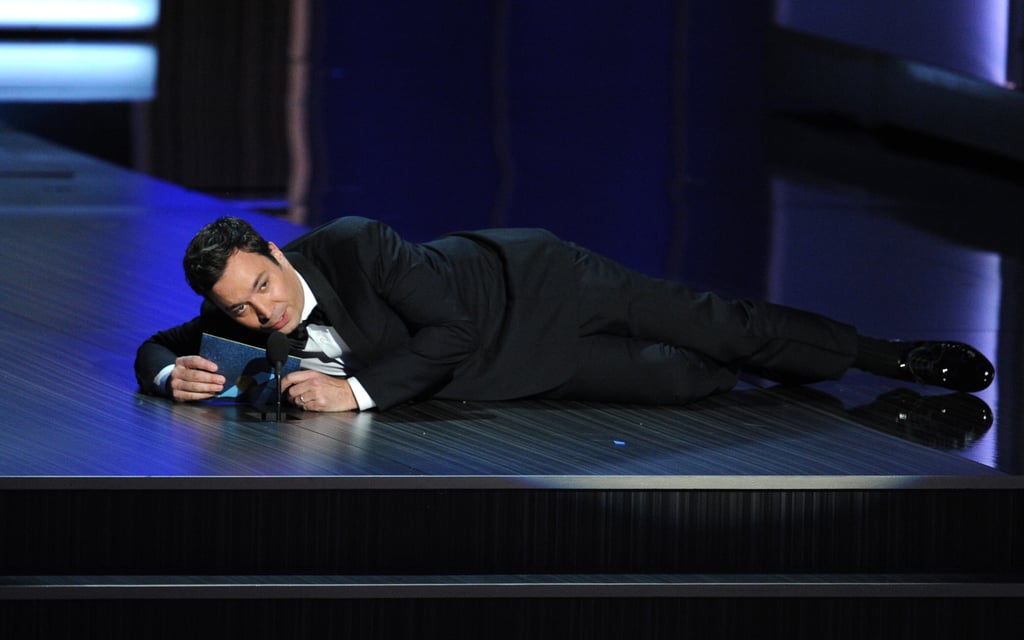 Jimmy Fallon [44] had some microphone issues when he presented an Emmy in 2013.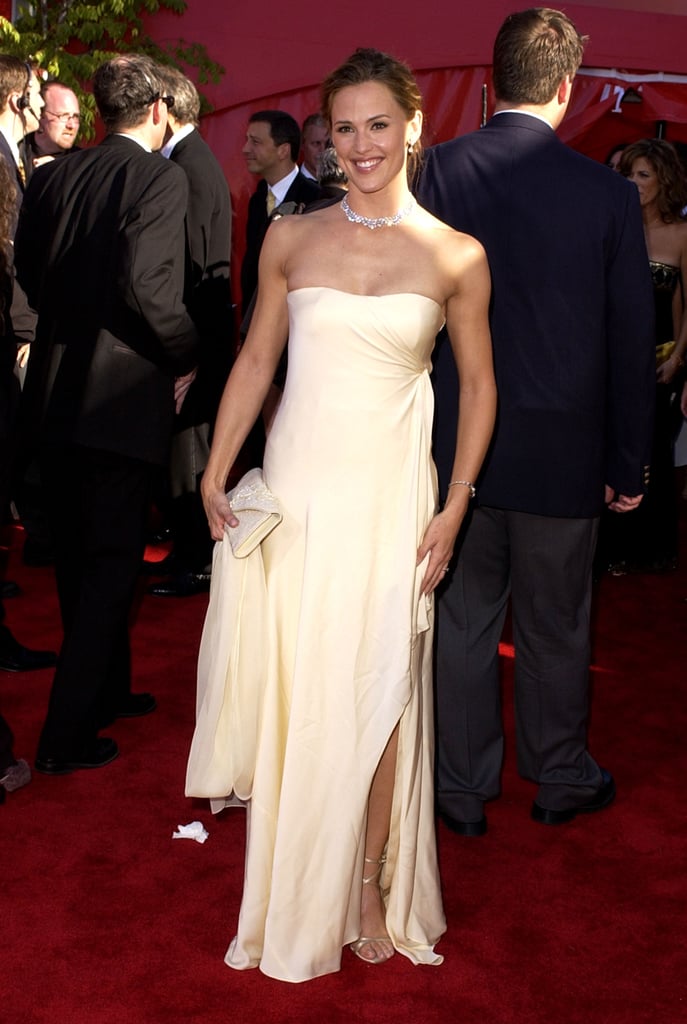 Jennifer Garner [45] looked lovely in ivory at the 2002 award show.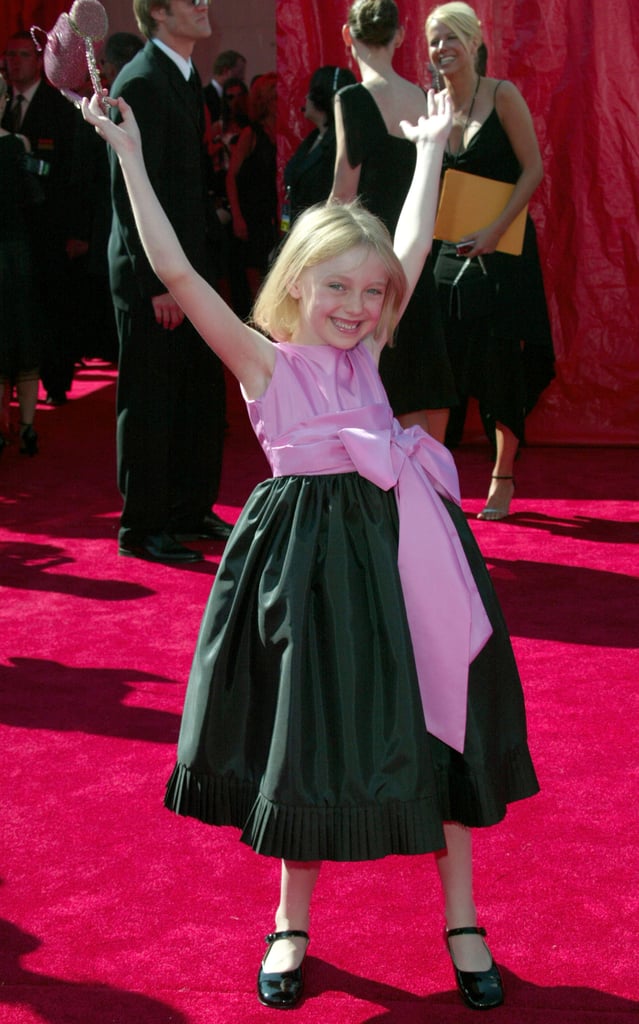 Dakota Fanning [46] was full of energy for her walk down the red carpet in 2003.
Grey's Anatomy stars Patrick Dempsey [47] and Ellen Pompeo [48] looked like a dashing duo backstage at the 2005 ceremony.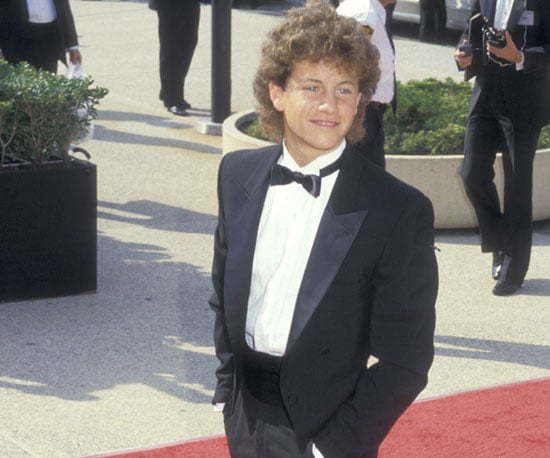 A young Kirk Cameron arrived in style at the show in 1987.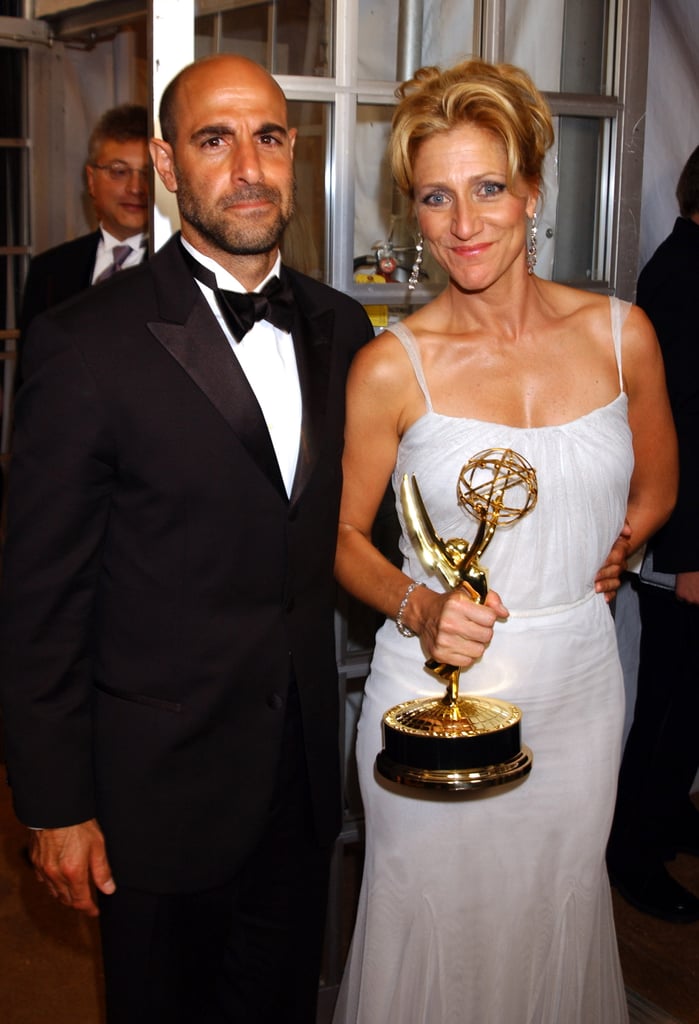 Edie Falco, joined by Stanley Tucci, went home with the award for lead actress in a drama series in 2003.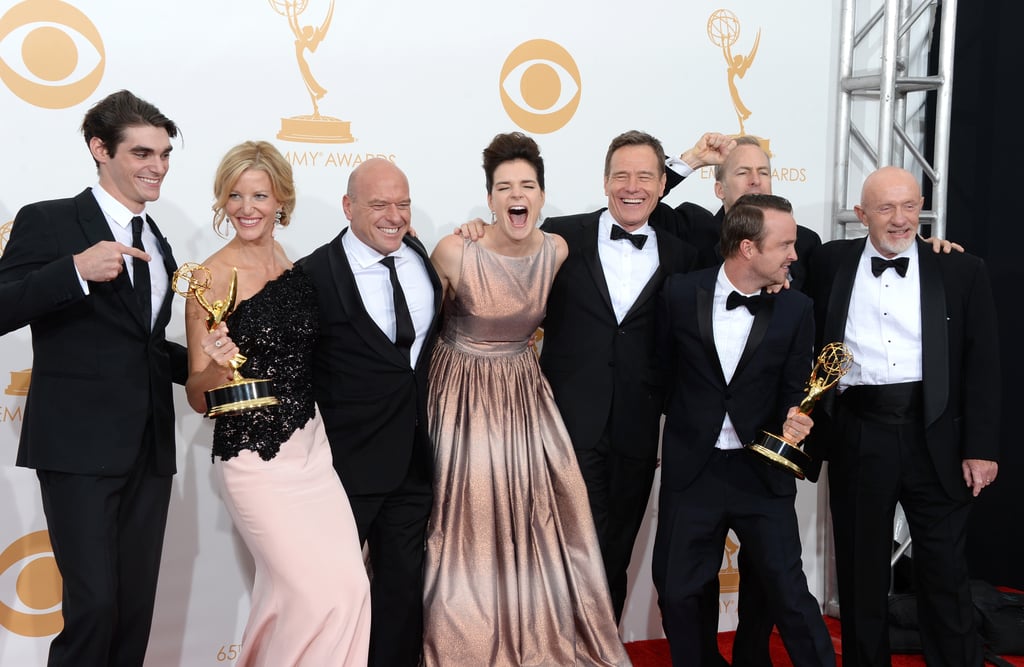 The Breaking Bad actors were excited about their Emmy win in 2013.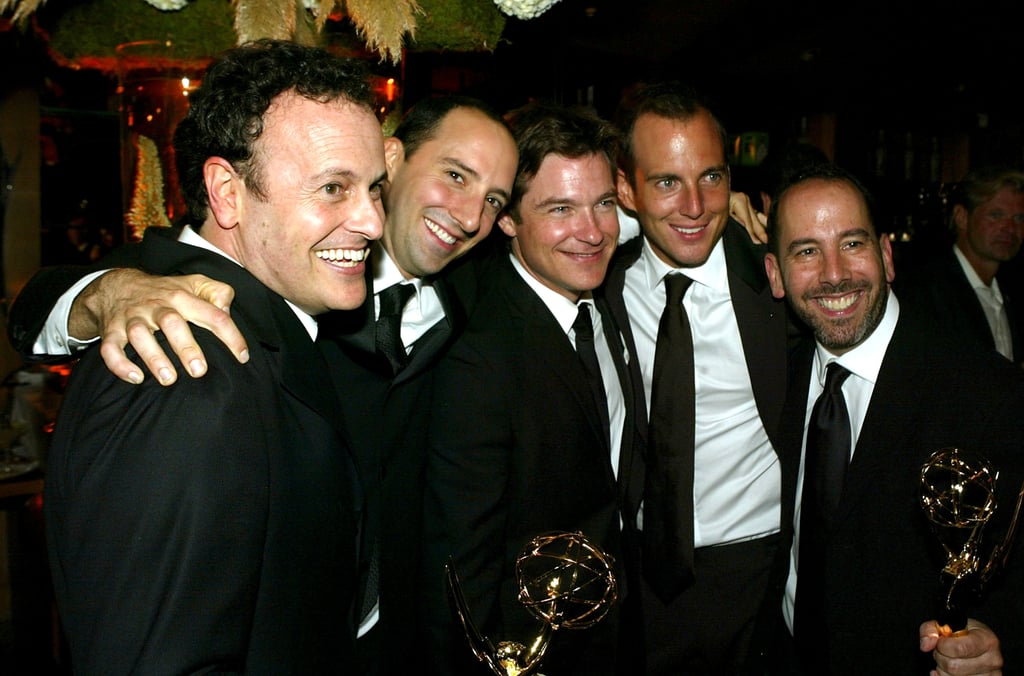 Arrested Development pals Tony Hale, Jason Bateman [49], and Will Arnett [50] shared a hug in 2004.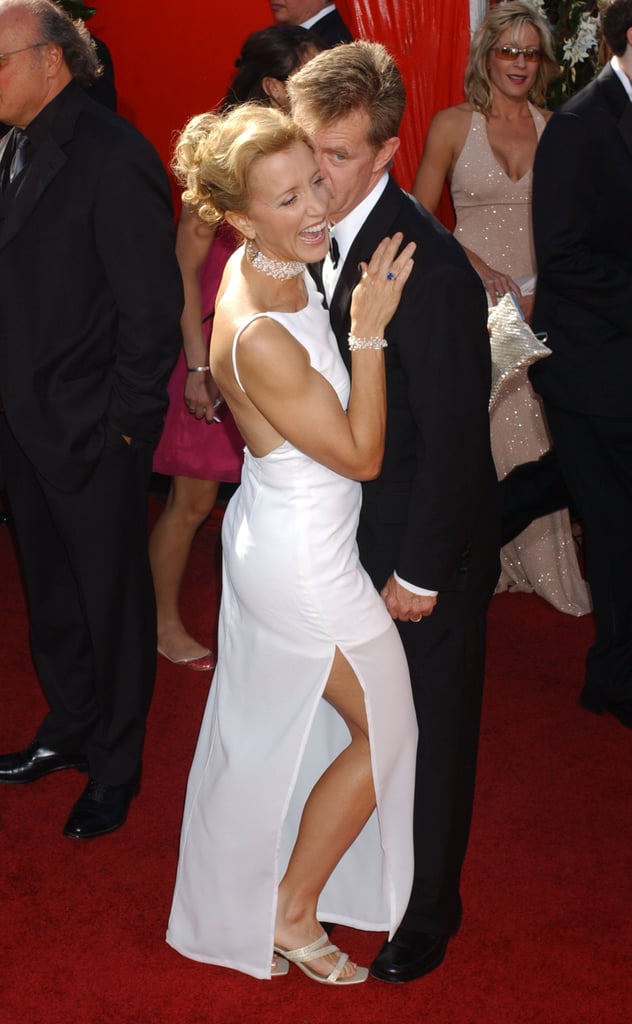 Felicity Huffman [51] got a kiss from husband William H. Macy in 2004.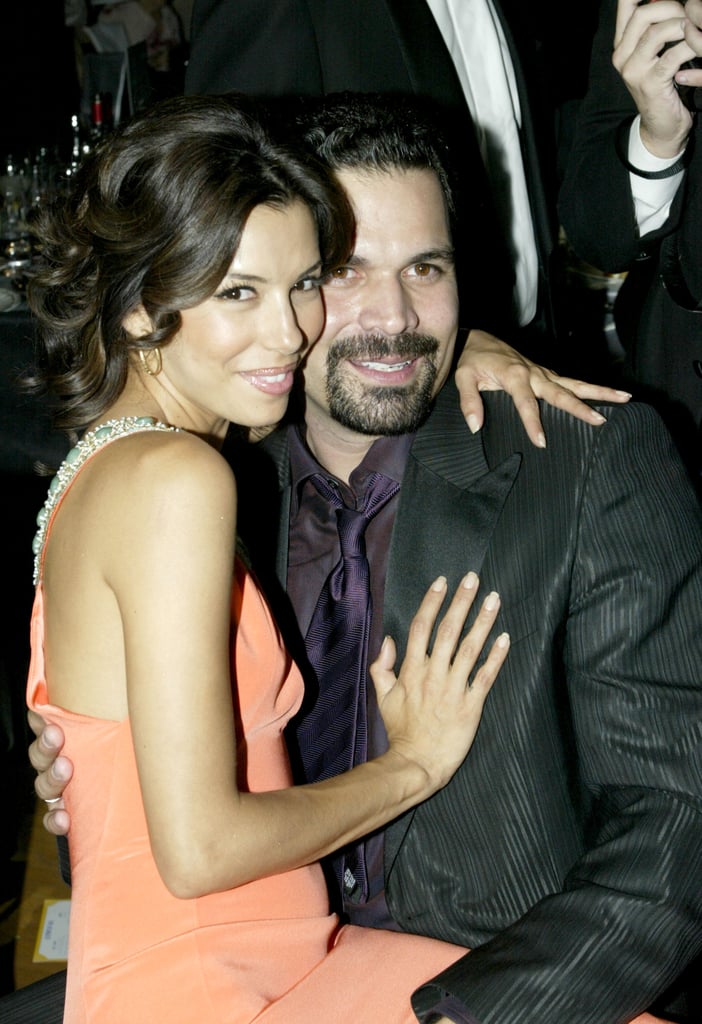 Eva Longoria [52] cozied up to her Desperate Housewives costar Ricardo Chavira in 2005.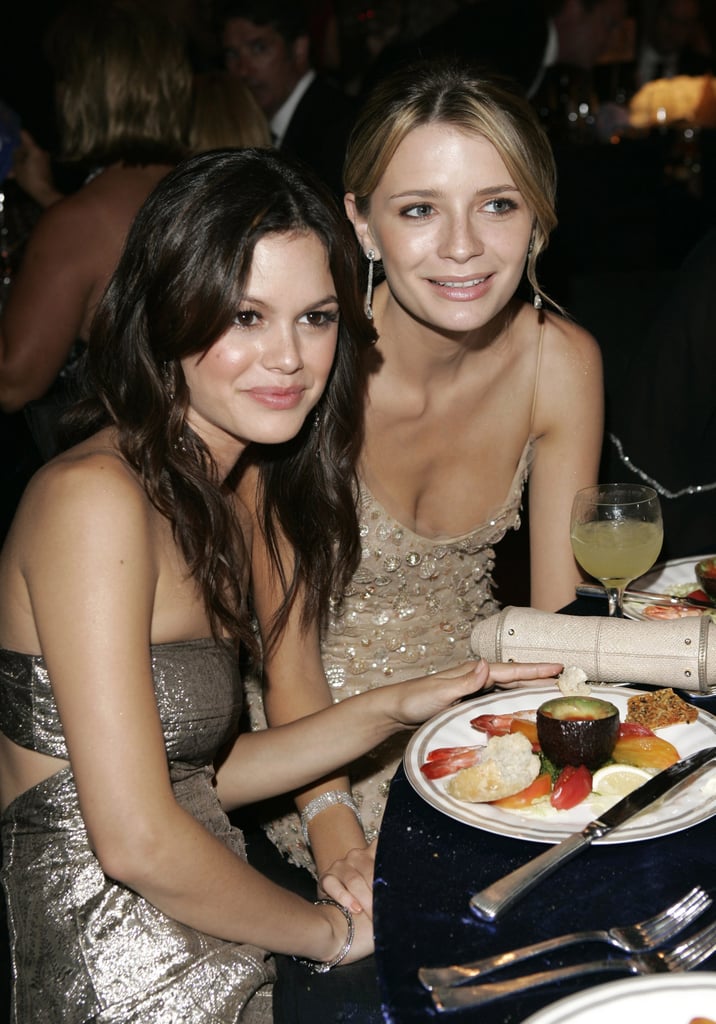 The O.C. stars Rachel Bilson [53] and Mischa Barton [54] stuck close during a 2005 afterparty.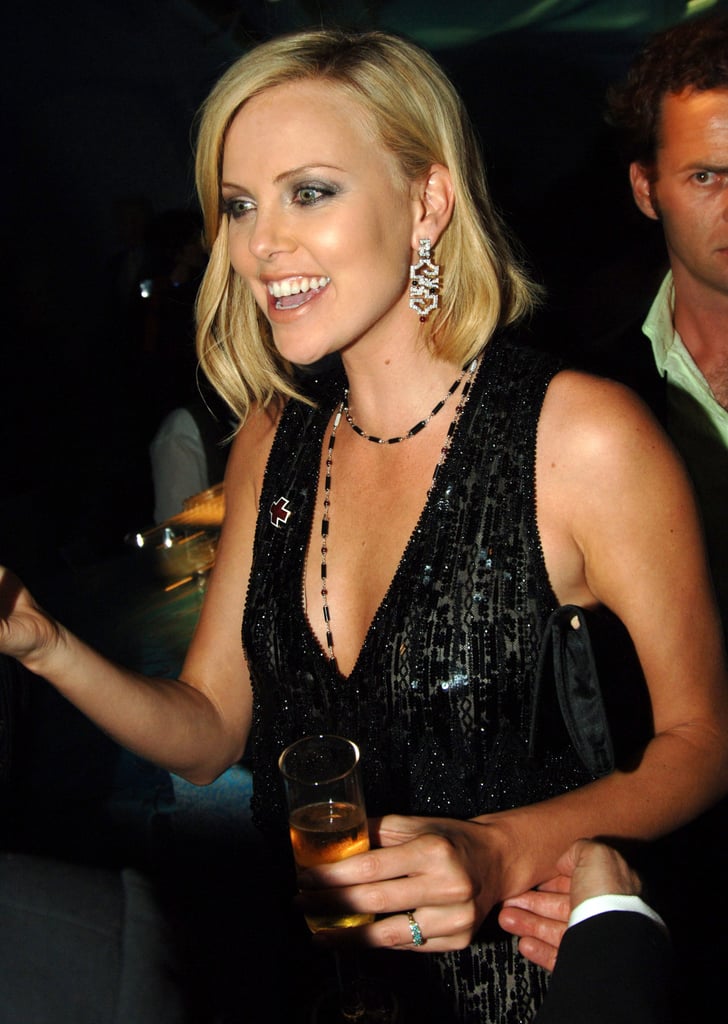 Charlize Theron [55] partied with TV's hottest stars in 2005.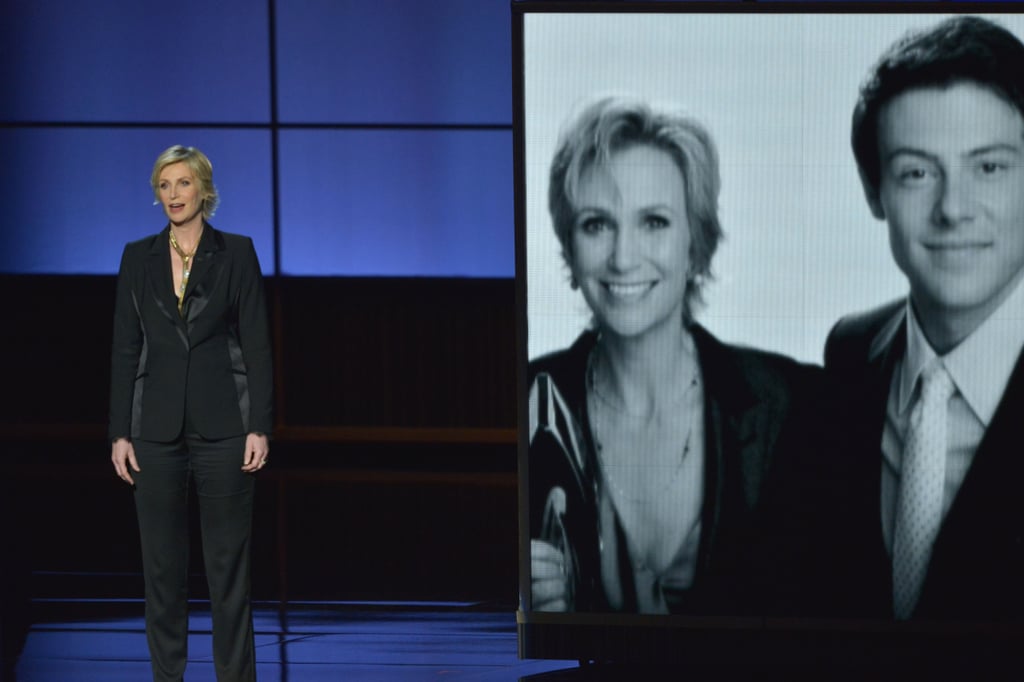 Jane Lynch [56] gave a touching tribute to Glee's Cory Monteith [57] in 2013.
Christina Aguilera [58] blew a kiss to fans in 2007.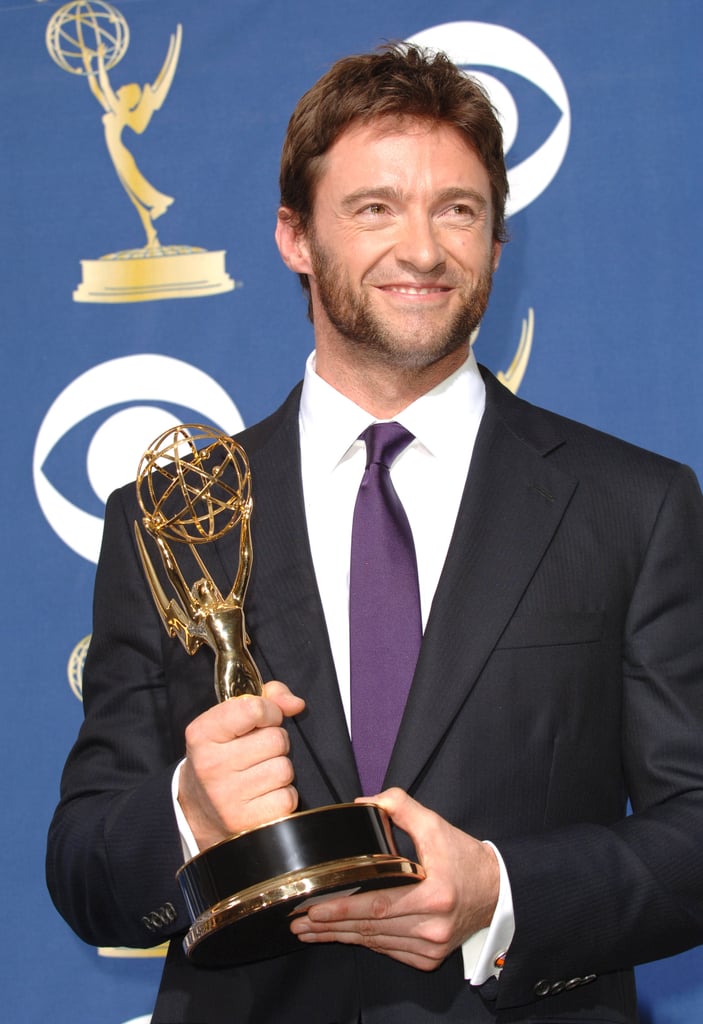 Hugh Jackman [59] posed with a statue in 2005.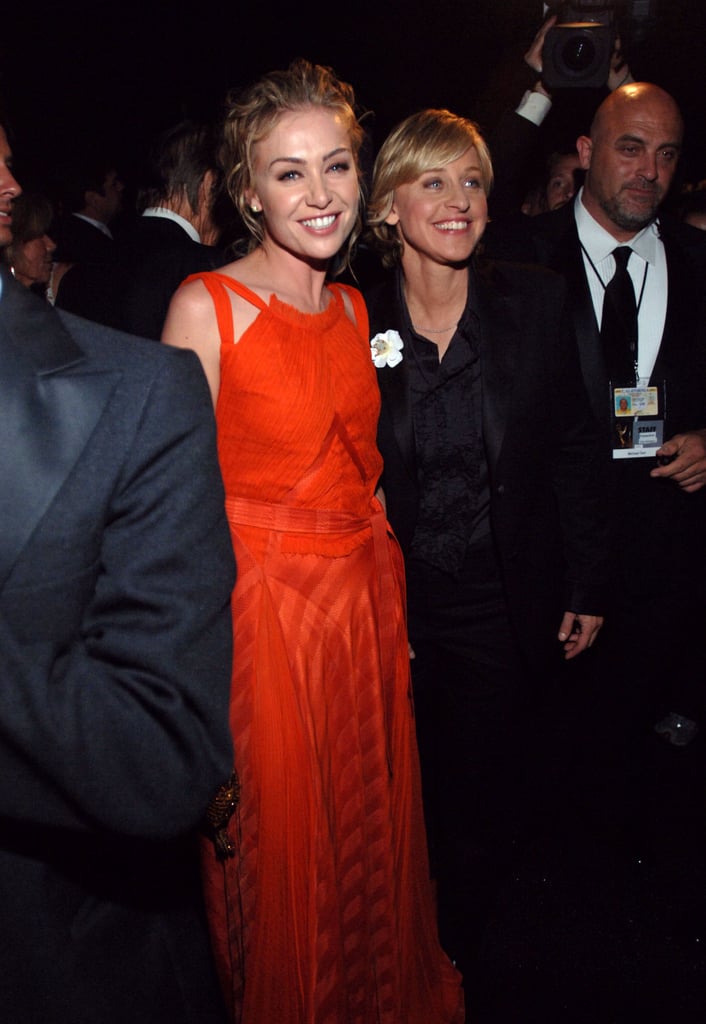 Portia de Rossi [60] accompanied Ellen DeGeneres [61] to the show in 2005.
Katherine Heigl [62] took home an award in 2007 for her work on Grey's Anatomy.