In addition to the many couples looking lovey-dovey on the Met Gala red carpet [1] this year (the PDA was out of this world [2], trust us), there were also a few former couples and new flames that could have made for some potentially uncomfortable red carpet run-ins. For instance, Rachel McAdams [3]'s ex actor Michael Sheen showed up at the event with new girlfriend Sarah Silverman (good thing Michael's other ex Kate Beckinsale [4] didn't pop up). And if that wasn't complicated enough, poor Jake Gyllenhaal [5] was in the company of not one but three of his former loves — Taylor Swift [6], Reese Witherspoon [7], and Kirsten Dunst [8], to be exact.
Though it doesn't look like there was any discomfort or bad blood between any of the stars [9], we still can't help but wonder how weird it must have been for A-listers to be dodging each other all night. Keep reading for all the awkward Met Gala meetups we sort of would have loved to see.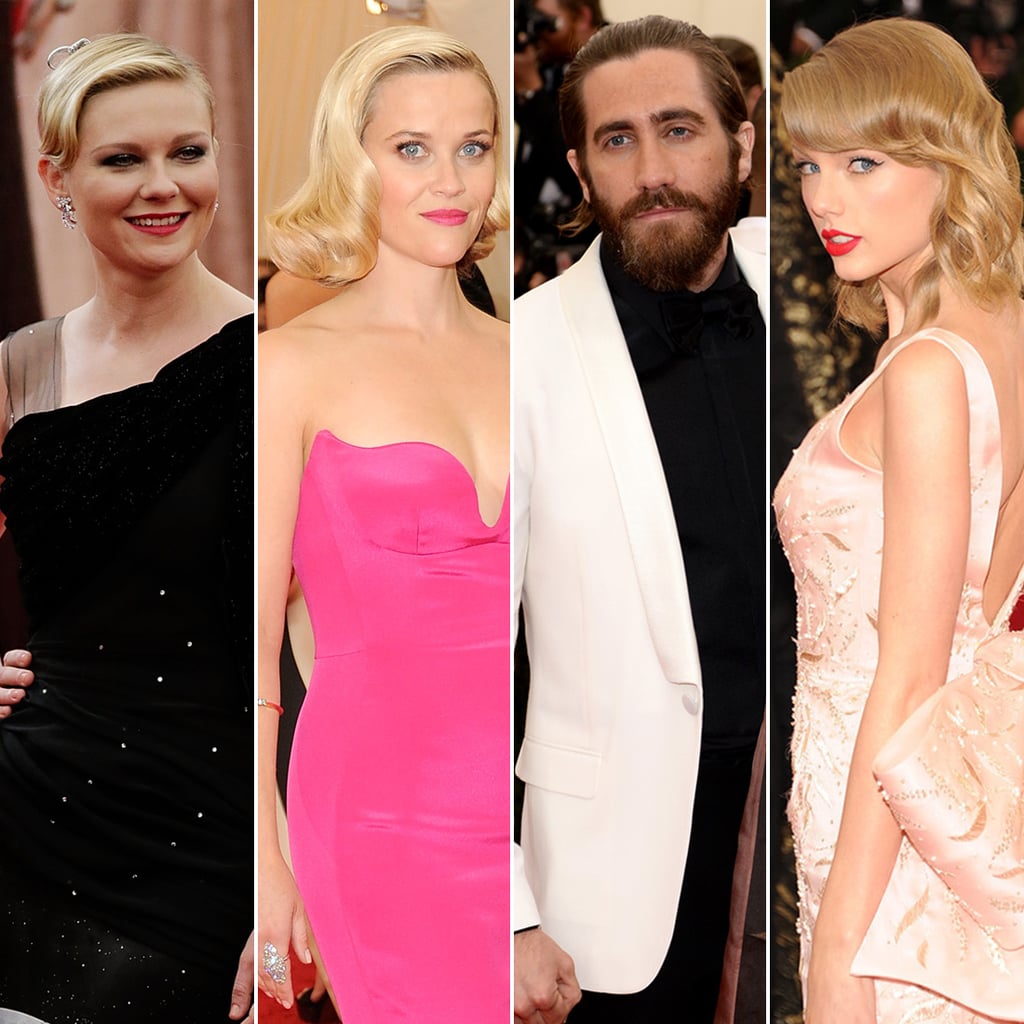 Jake Gyllenhaal [10] may have showed up at the Met Gala with his newly blond sister, Maggie, but it was his three blond ex-girlfriends who could have made things weird for the actor; Kirsten Dunst [11], Reese Witherspoon [12], and Taylor Swift [13], who have all dated Jake in the past — and, oddly enough, all kind of looked alike on the red carpet — were in attendance as well. Rough!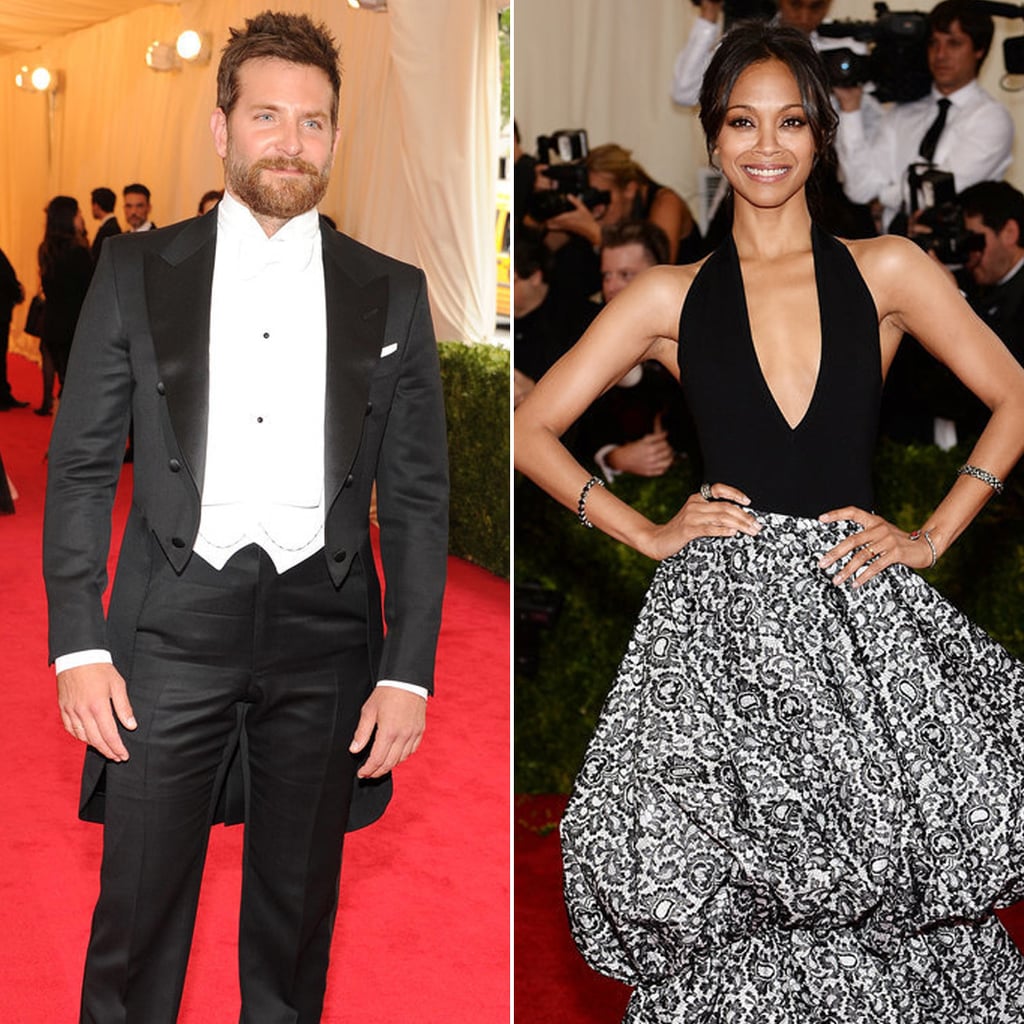 Bradley Cooper [14] and Zoe Saldana [15] dated on and off for about a year back in 2012, and both actors have since moved on to new relationships — Bradley has been dating Suki Waterhouse since Spring 2013, and Zoe married Italian artist Marco Perego that Summer. No word on whether they spoke at the Met Gala, but they do look kind of cute in those matching black and white outfits, right?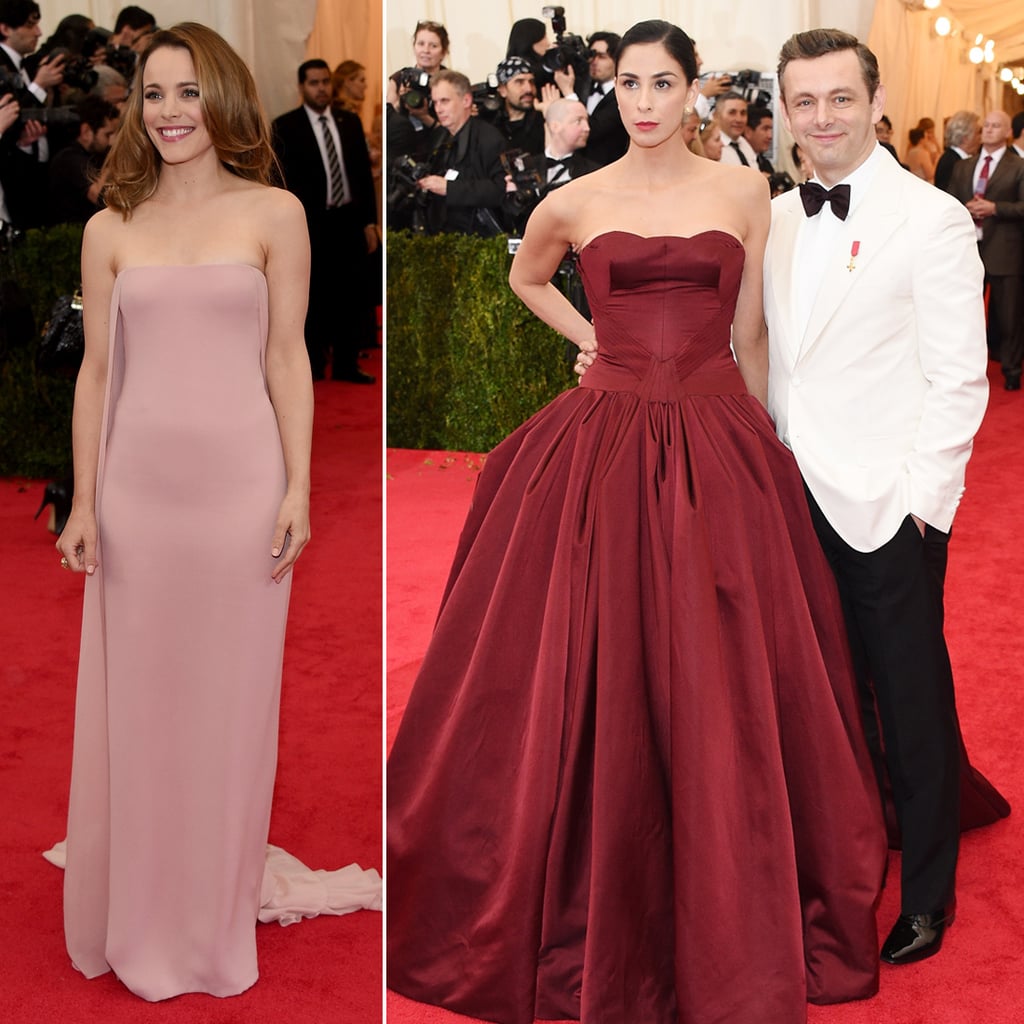 Rachel McAdams [16] and Michael Sheen dated for two years before splitting in April 2013. Michael brought his new girlfriend, comedian Sarah Silverman, who he's been linked to since February. While Rachel may have gone to the Met Gala solo, she's not exactly single; she was recently spotted showing plenty of PDA with her new beau [17], music manager Patrick Sambrook.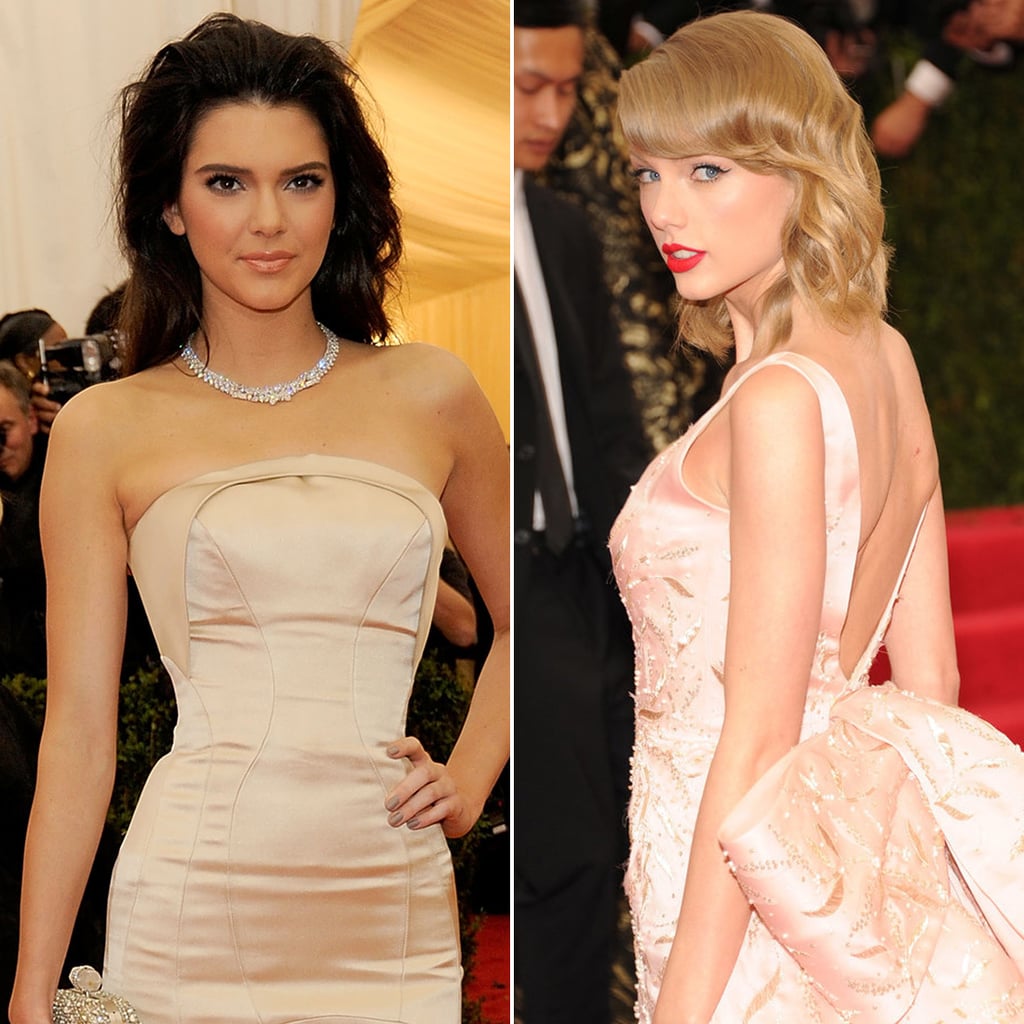 Another of Taylor's former flames, One Direction's Harry Styles, was rumored to have been dating Kendall Jenner [18] earlier this year. They never confirmed the reports, but Taylor and Kendall may have avoided each other at the Met Gala anyway; Taylor's on-again, off-again BFF Selena Gomez is reportedly at odds [19] with Kendall and her sister Kylie.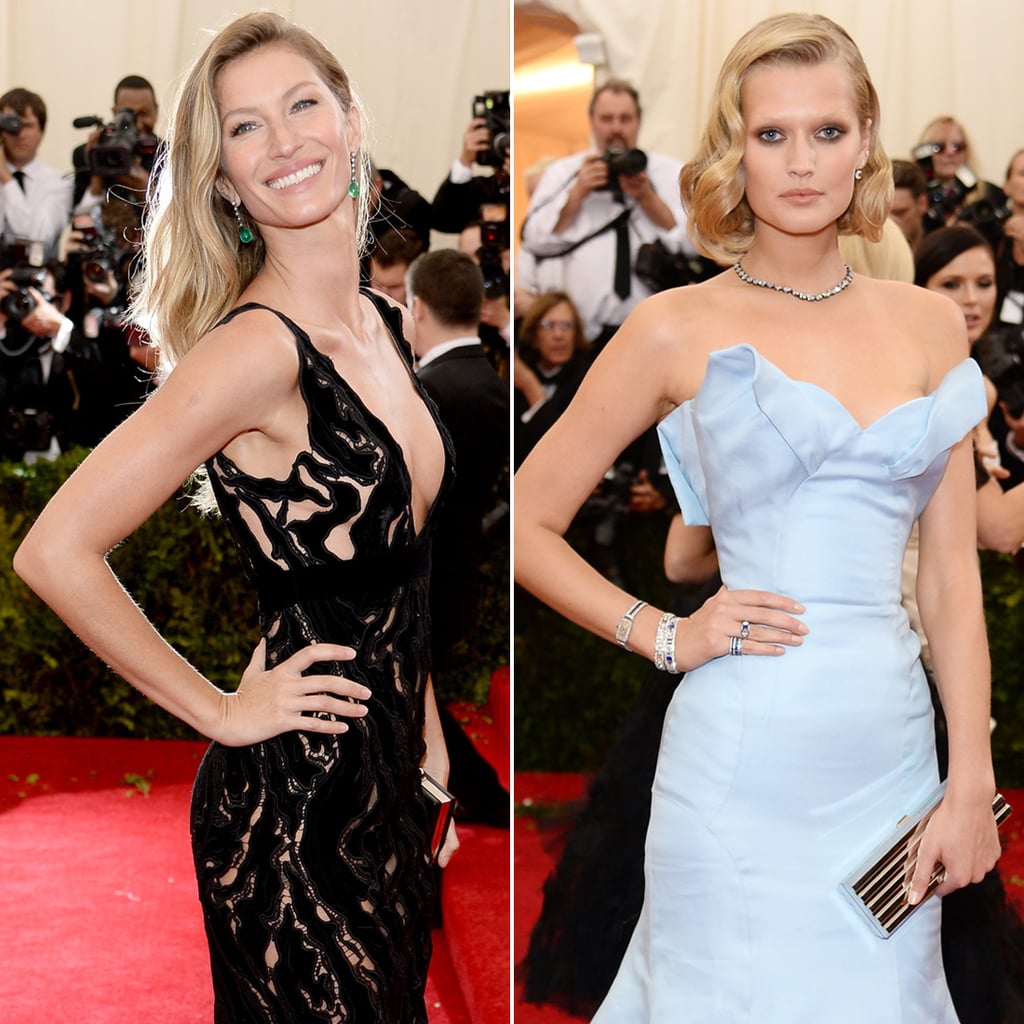 Though Gisele Bündchen [20] used to date Toni Garrn's current boyfriend, Leonardo DiCaprio [21], it seems like Gisele has already made it clear that there's no bad blood between her and her fellow model; the two looked friendly as ever [22] at a party for hairstylist Harry Josh ahead of the Met Gala. This awkward run-in is more of an honorable mention.