Despite her slight makeup malfunction [1], Angelina Jolie [2] radiated glamour after attending the Normal Heart screening with Brad Pitt [3] in NYC on Monday. In other can't-miss moments, David Beckham [4] had a slew of famous faces with him at the private launch for his new H&M swimwear line, Bradley Cooper [5] and Sienna Miller [6] got to work on set, and Prince Harry sent out his first tweet. Keep reading to see all that and more!
Source: INFphoto.com [7]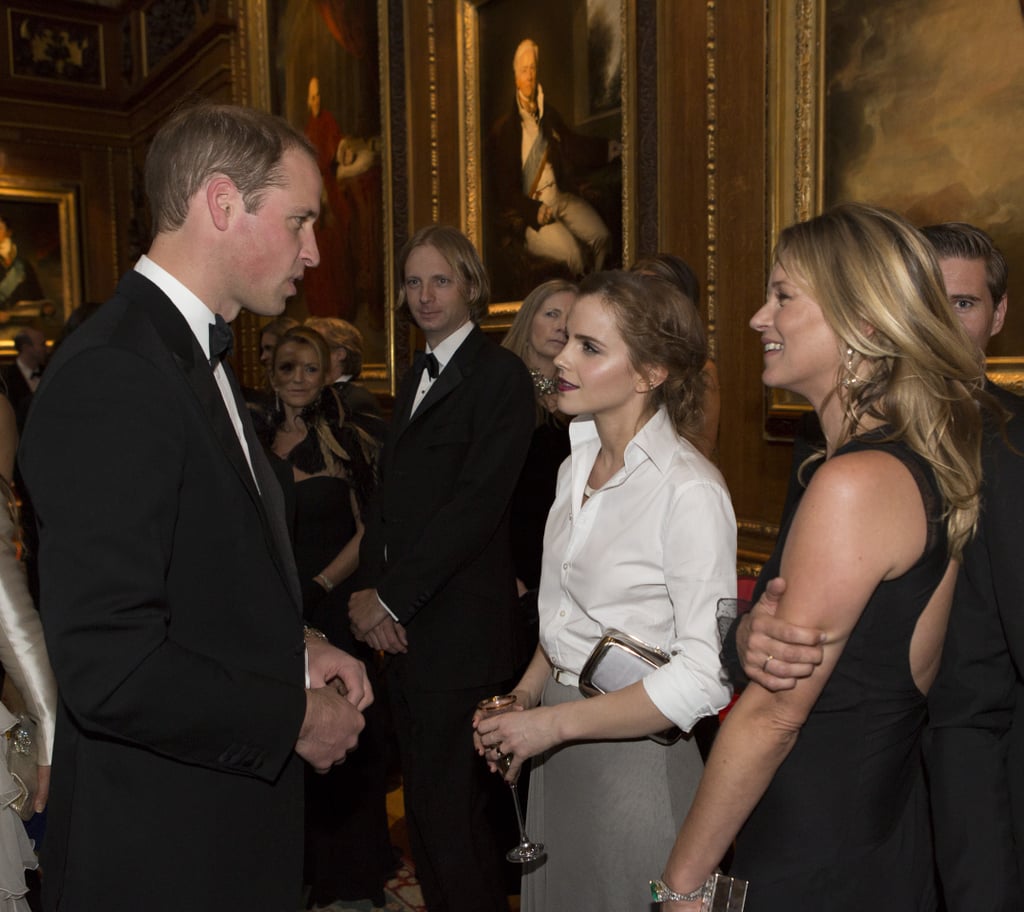 Prince William chatted with Emma Watson [8] and Kate Moss [9] at his charity dinner at England's Windsor Castle on Tuesday.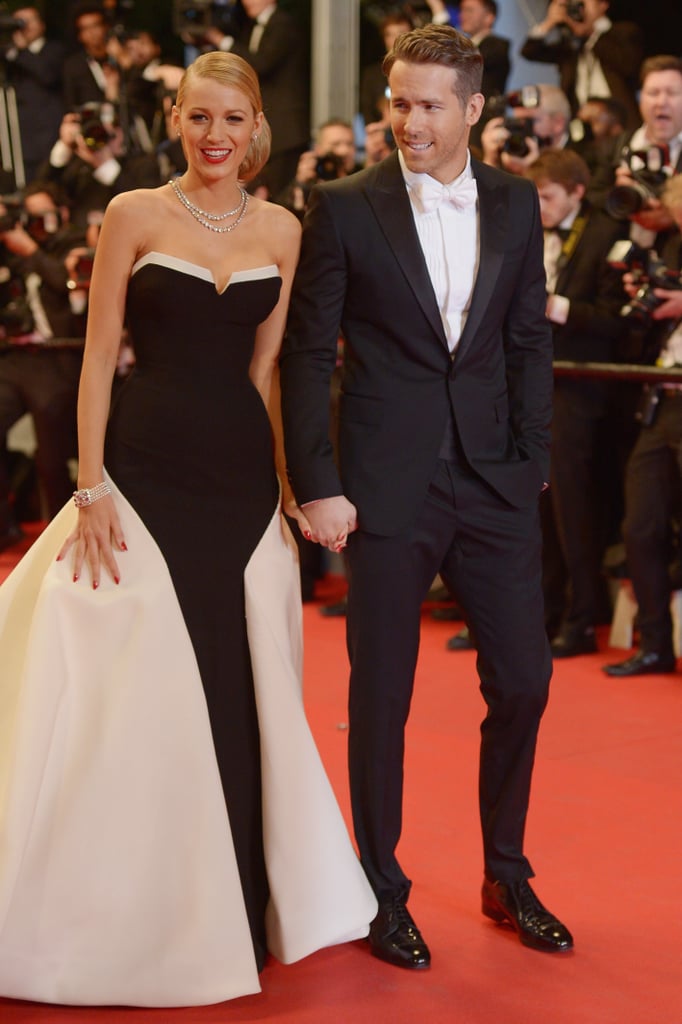 Blake Lively and Ryan Reynolds hit the red carpet [10] together for the Cannes Film Festival premiere of Captives on Friday.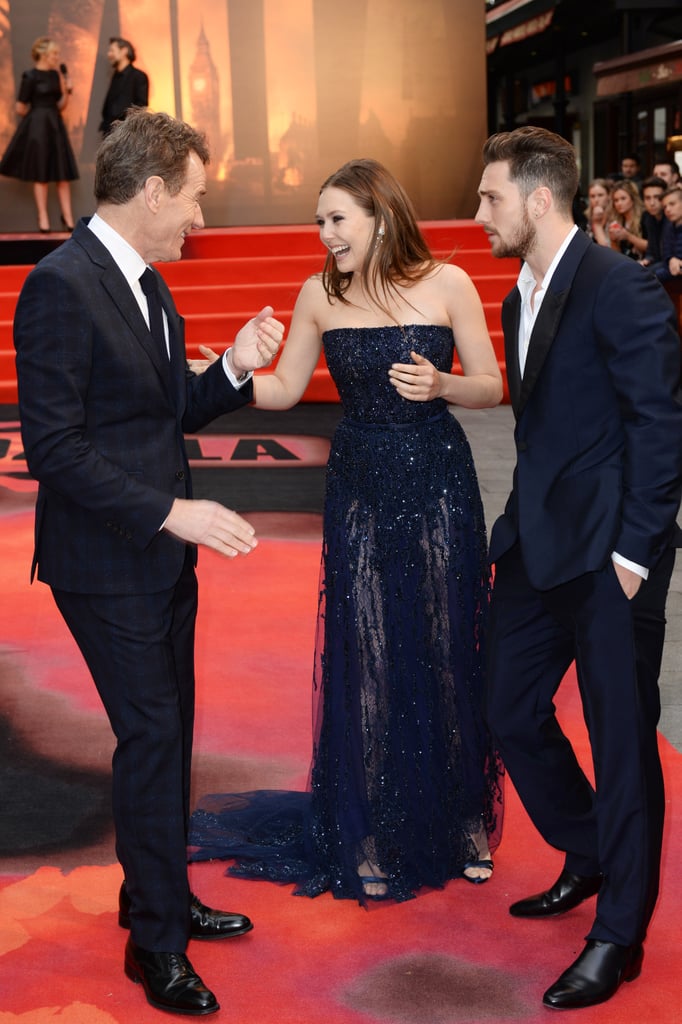 Elizabeth Olsen goofed around with Bryan Cranston and Aaron Taylor-Johnson at Godzilla's European premiere on Sunday in London.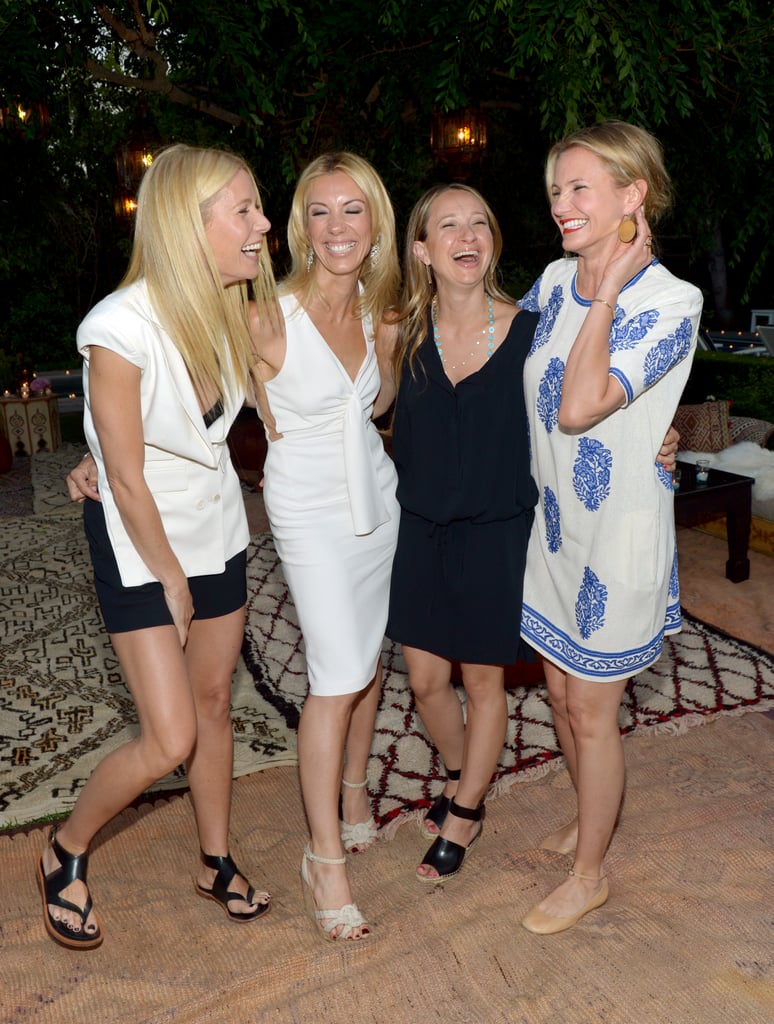 Gwyneth Paltrow [11], Vicky Vlachonis, Jennifer Meyer, and Cameron Diaz [12] shared a big laugh at a Goop party [13] in LA on Thursday.
Poppy Delevingne married her longtime partner James Cook [14] at St. Paul's Church in Knightsbridge, London, on Friday.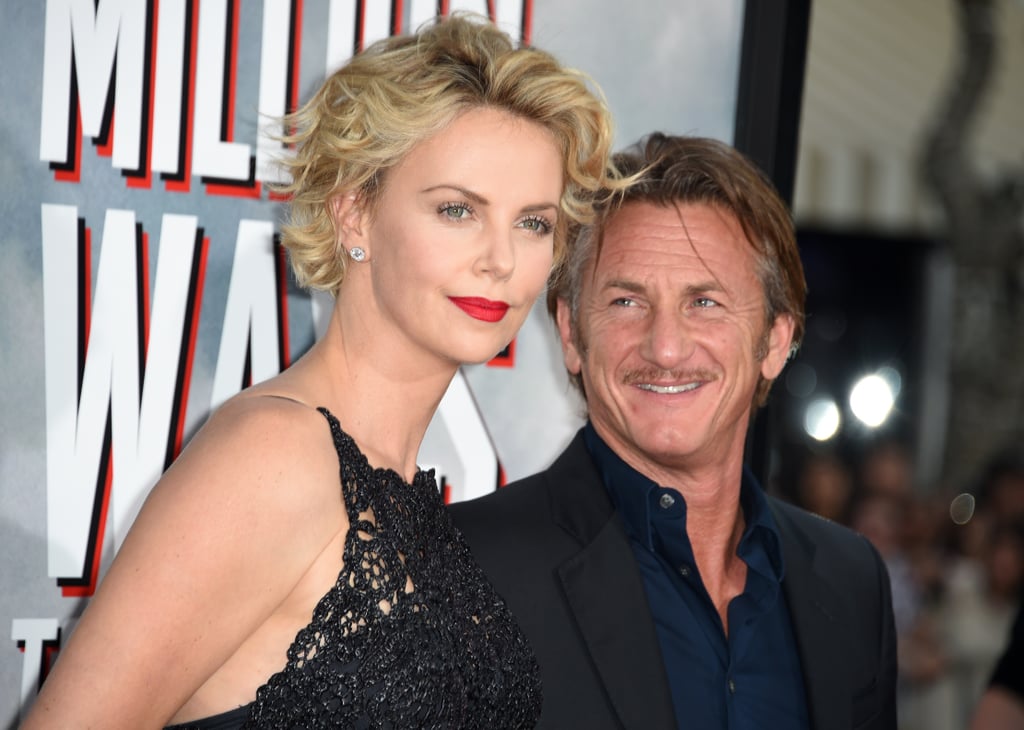 Charlize Theron and Sean Penn returned to the red carpet [15] on Thursday, making a sweet couple's arrival at the premiere of her new movie, A Million Ways to Die in the West, in LA.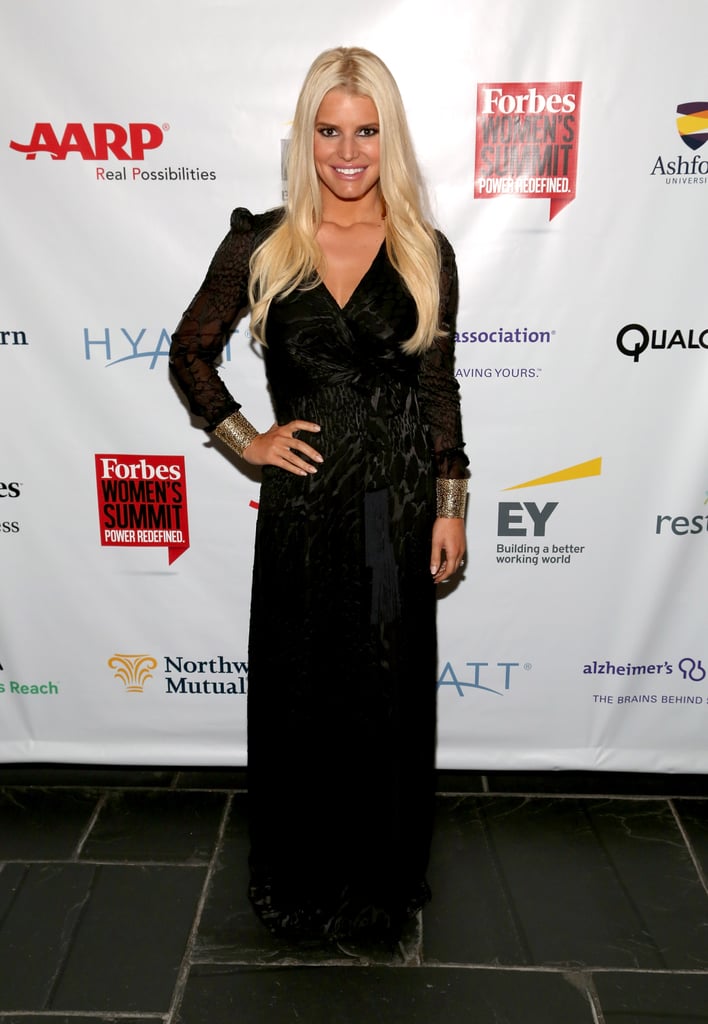 Jessica Simpson [16] attended the Forbes Women's Summit in NYC on Thursday.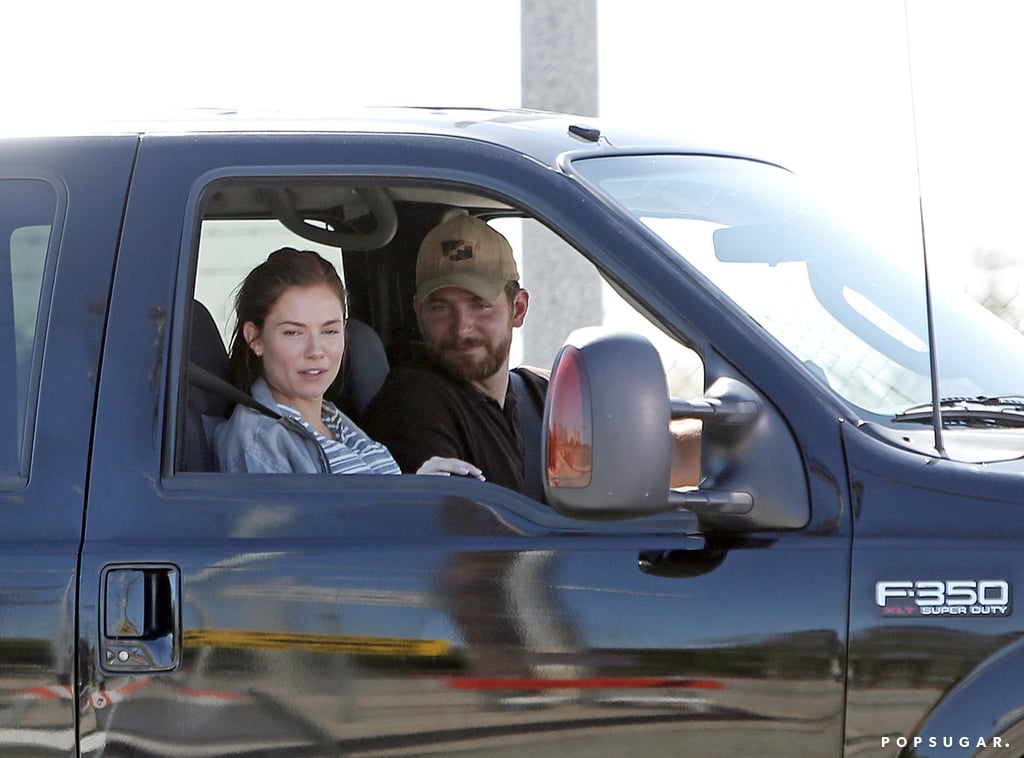 Sienna Miller [17] and Bradley Cooper [18] filmed American Sniper together on Wednesday in LA.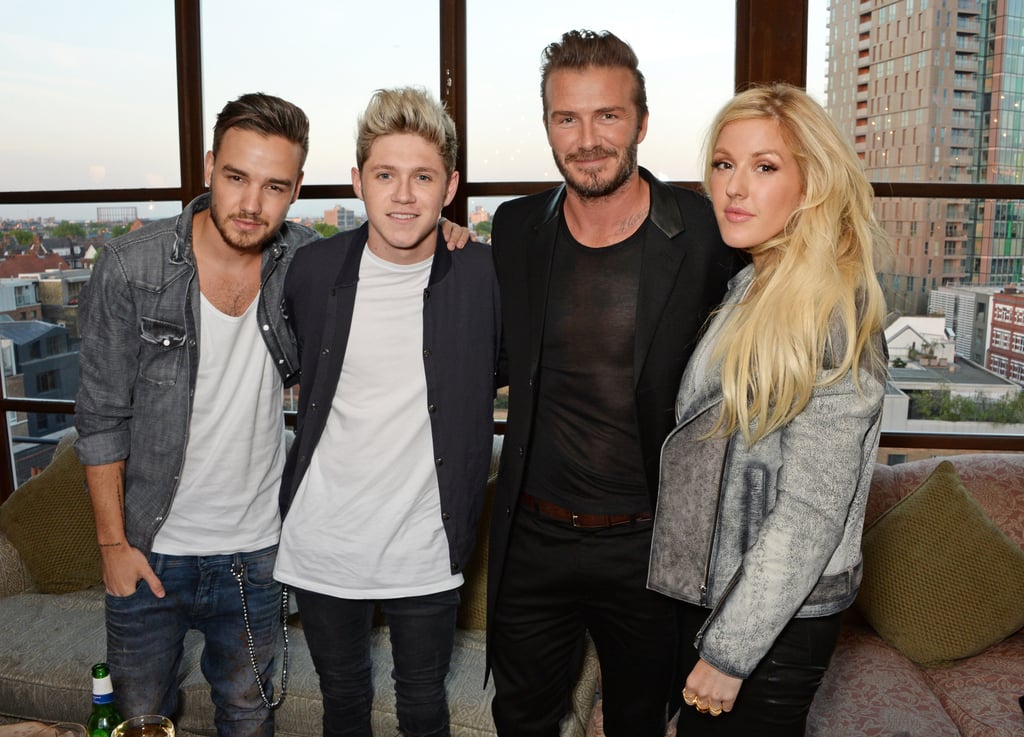 Liam Payne, Niall Horton, and Ellie Goulding joined David Beckham [19] for his H&M swimwear launch in London on Wednesday.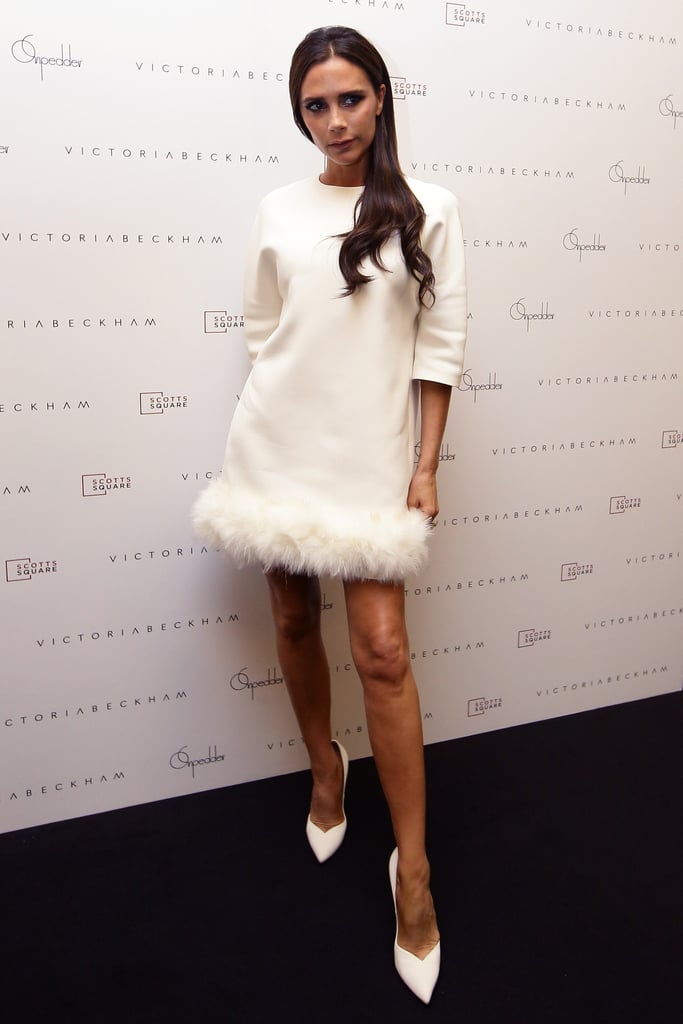 Victoria Beckham [20] showed off her signature pose in Singapore on Monday.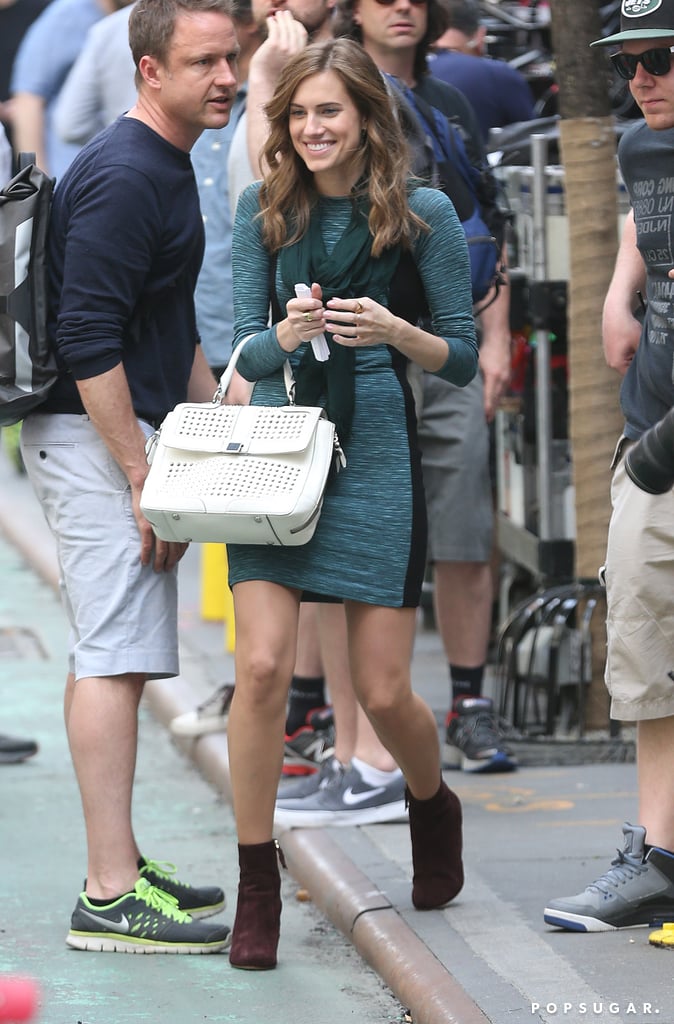 Allison Williams filmed Girls on Monday in NYC.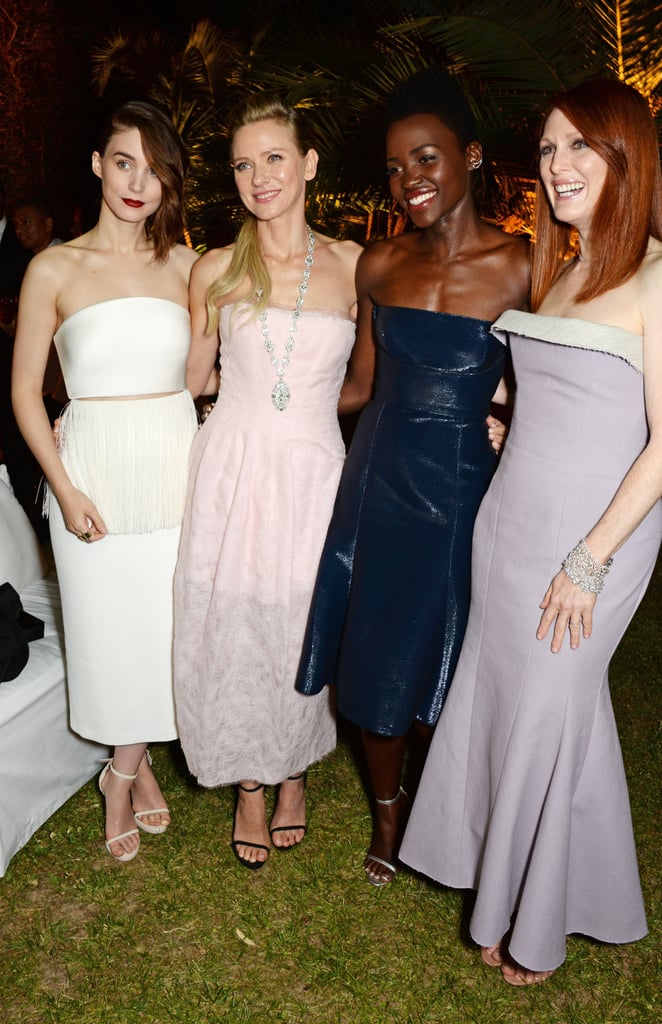 Rooney Mara, Naomi Watts, Lupita Nyong'o and Julianne Moore attended a Calvin Klein bash [21] in Cannes, France, on Thursday.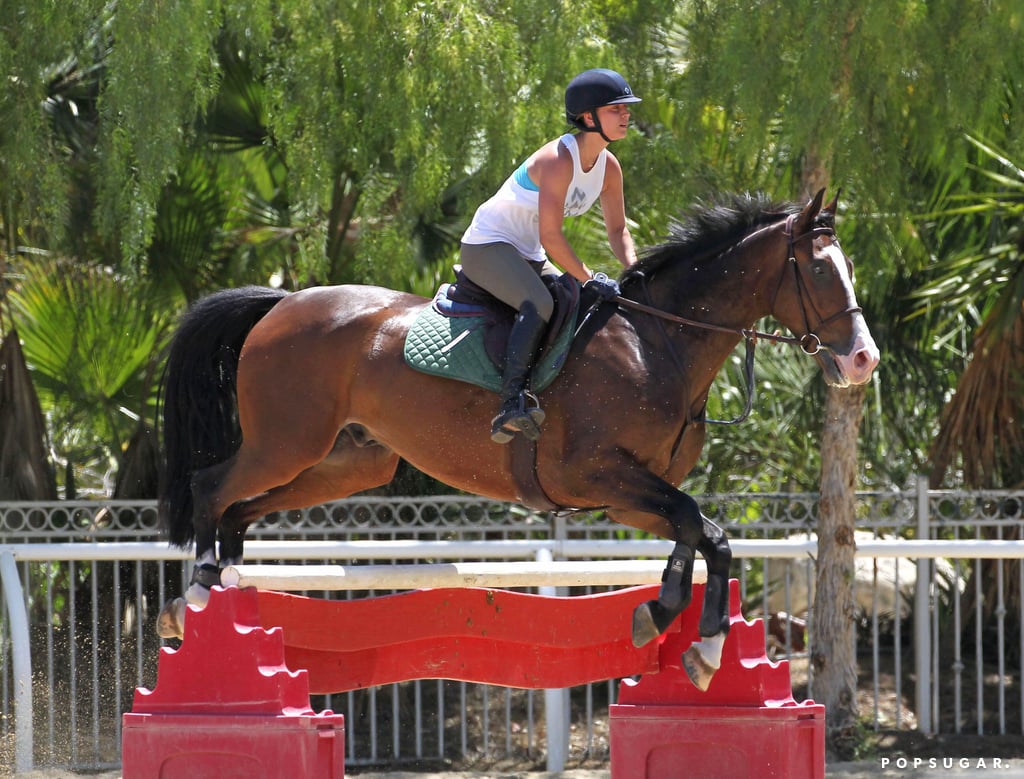 Kaley Cuoco showed off some impressive moves while horseback riding in LA on Wednesday.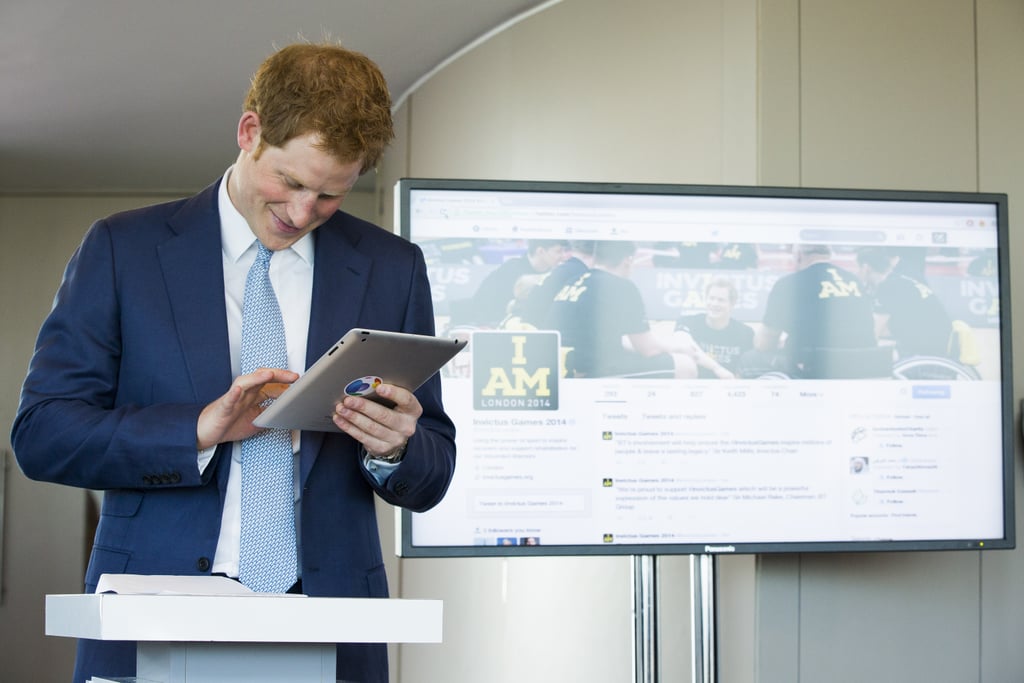 Prince Harry sent his first-ever tweet at the Invictus Games press conference in London on Thursday.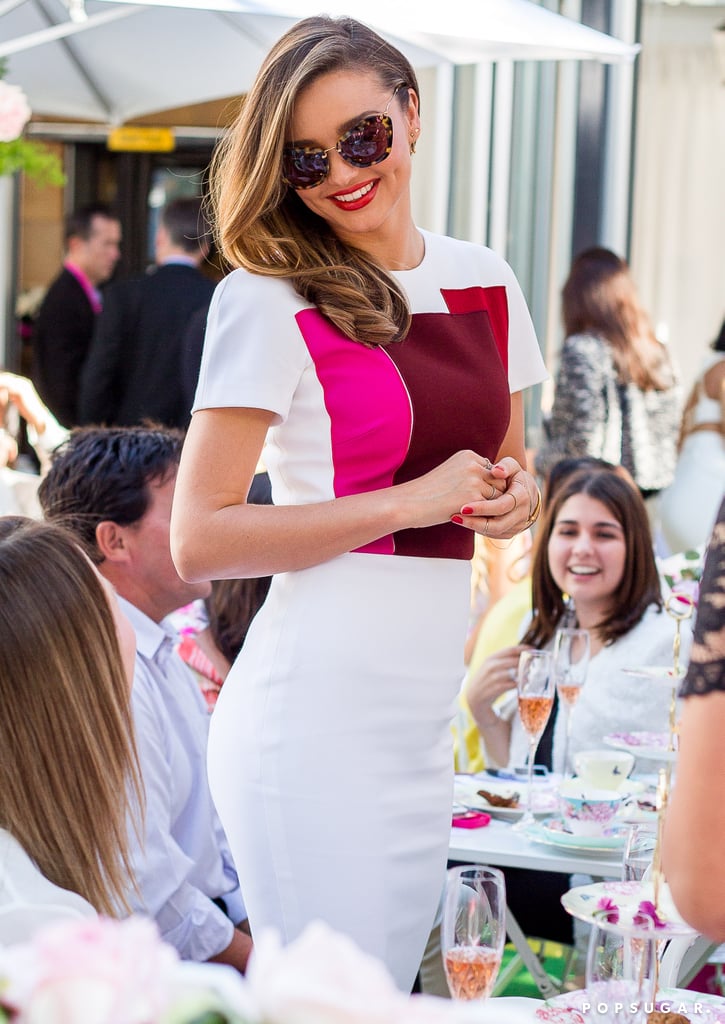 Miranda Kerr [22] was all smiles at a special tea in Sydney on Friday.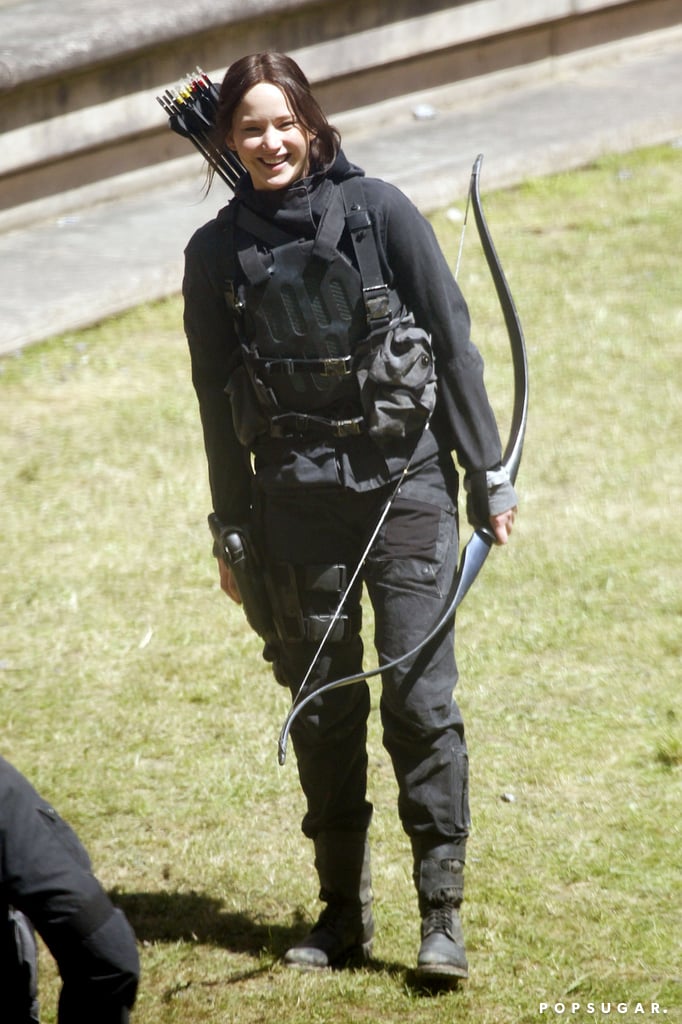 Jennifer Lawrence [23] flashed a smile on the Hunger Games: Mockingjay Part II set in Paris on Thursday.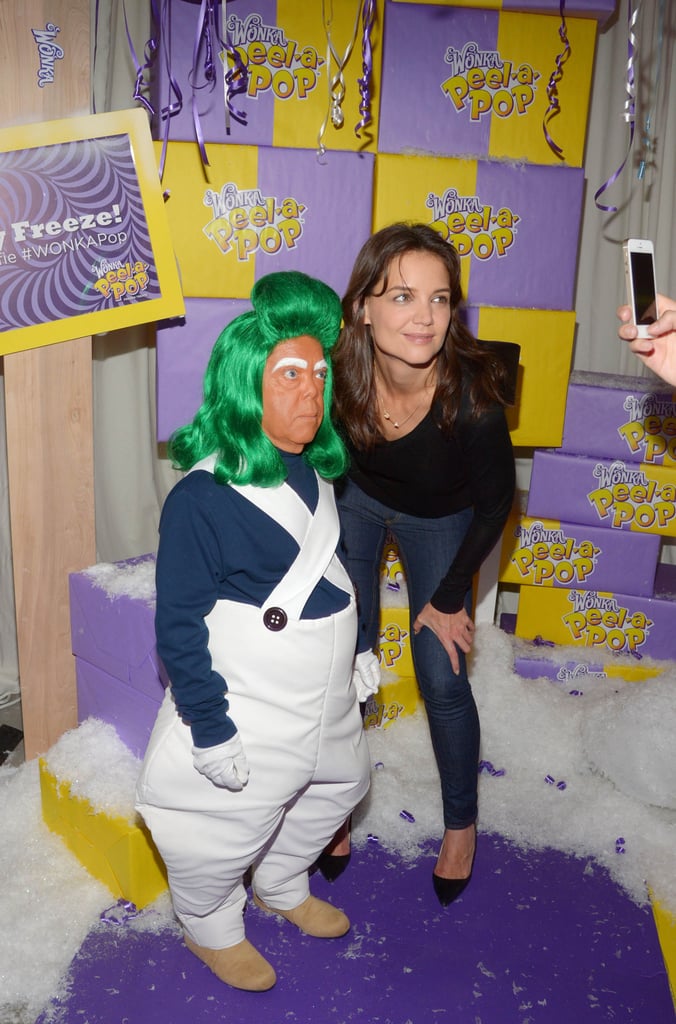 Katie Holmes [24] snapped a pic at the Winter Wonka-land pop-up shop in NYC on Thursday.
Source: Joey Andrew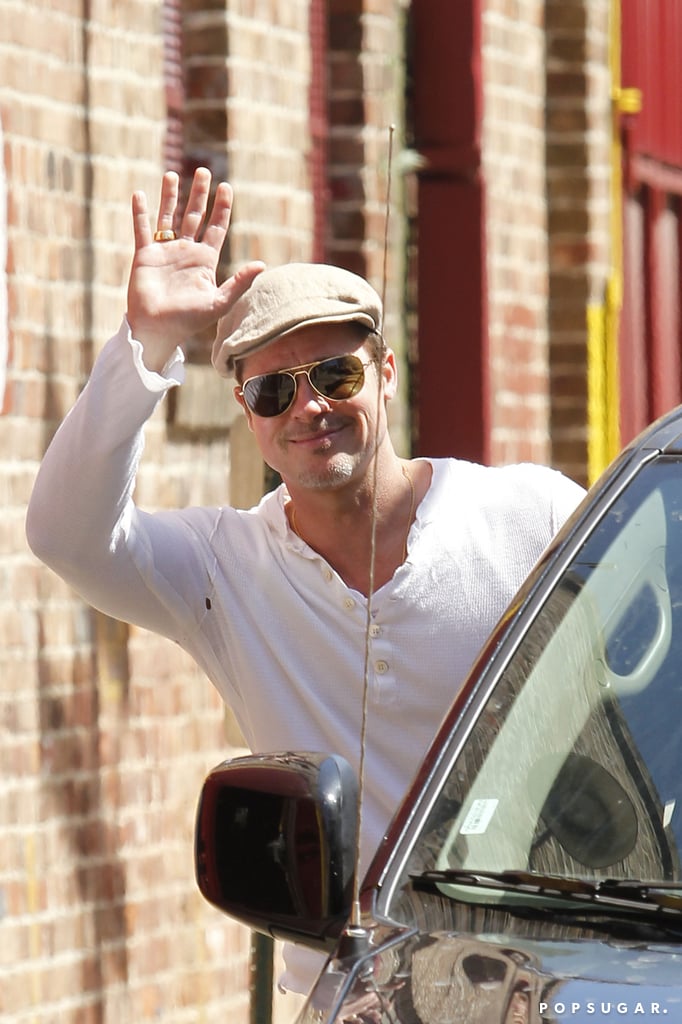 Brad Pitt [25] gave a wave as he made a visit to the Sugar Mill in New Orleans, LA, on Thursday.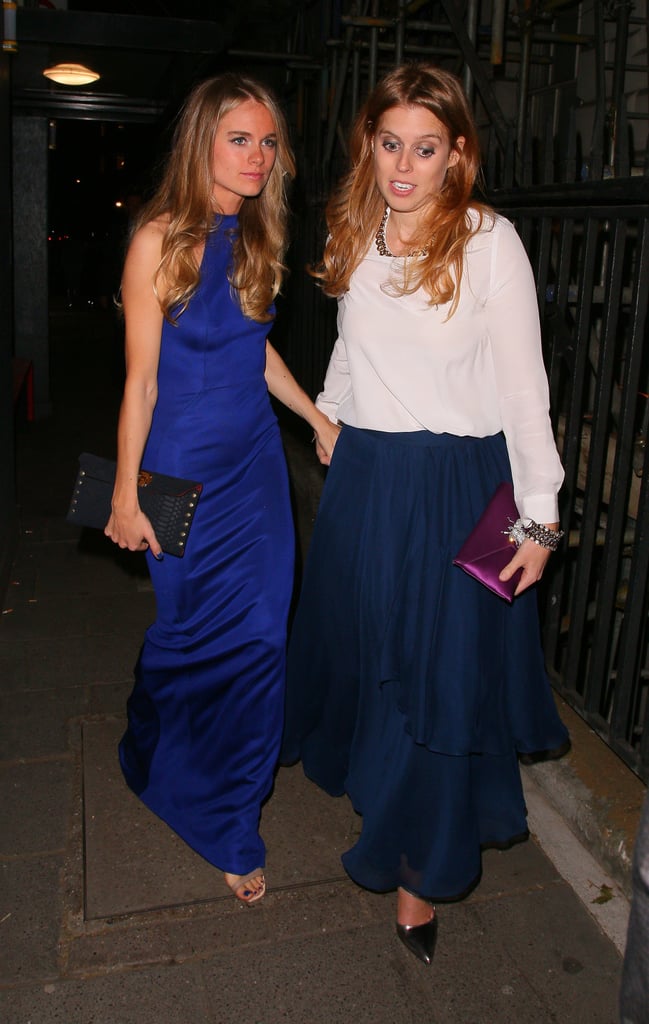 Cressida Bonas held hands with her ex Prince Harry's cousin, Princess Beatrice, after a glamorous party [26]at Annabel's in London.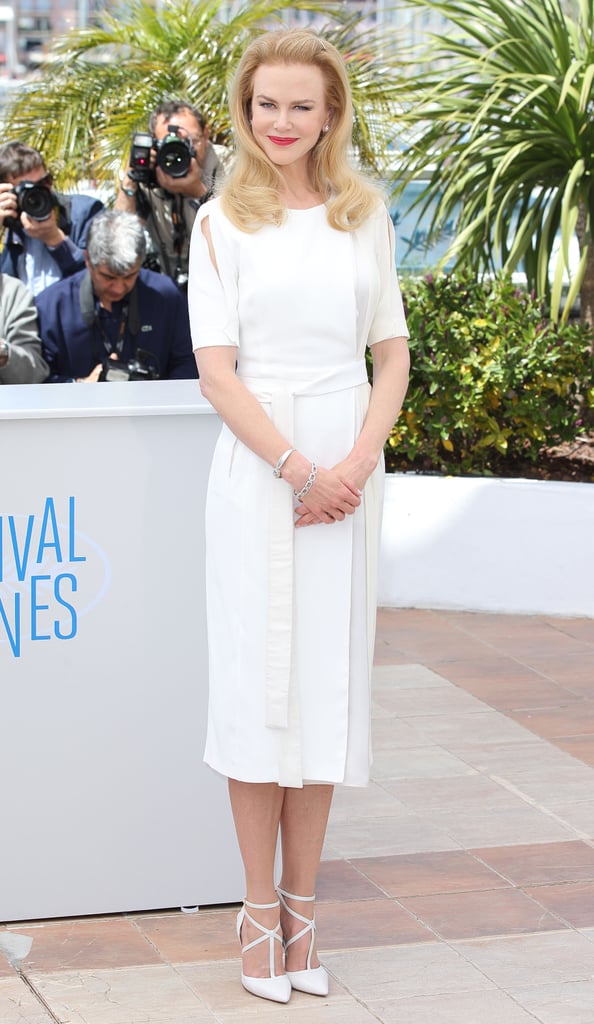 Nicole Kidman [27] posed at the Grace of Monaco photocall at Cannes Film Festival on Wednesday.
Prince William toasted with a glass of rum at the rededication of the submarine HMS Alliance in Gosport, England, on Monday.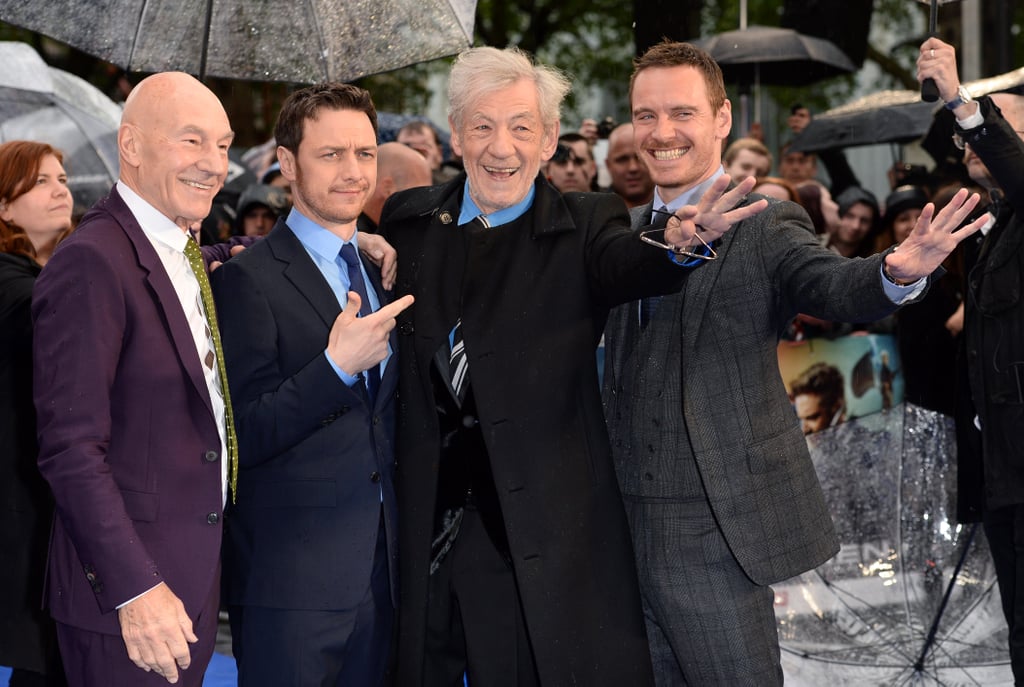 Patrick Stewart, James McAvoy [28], Ian McKellen, and Michael Fassbender goofed around at Monday's X-Men: Days of Future Past premiere in London.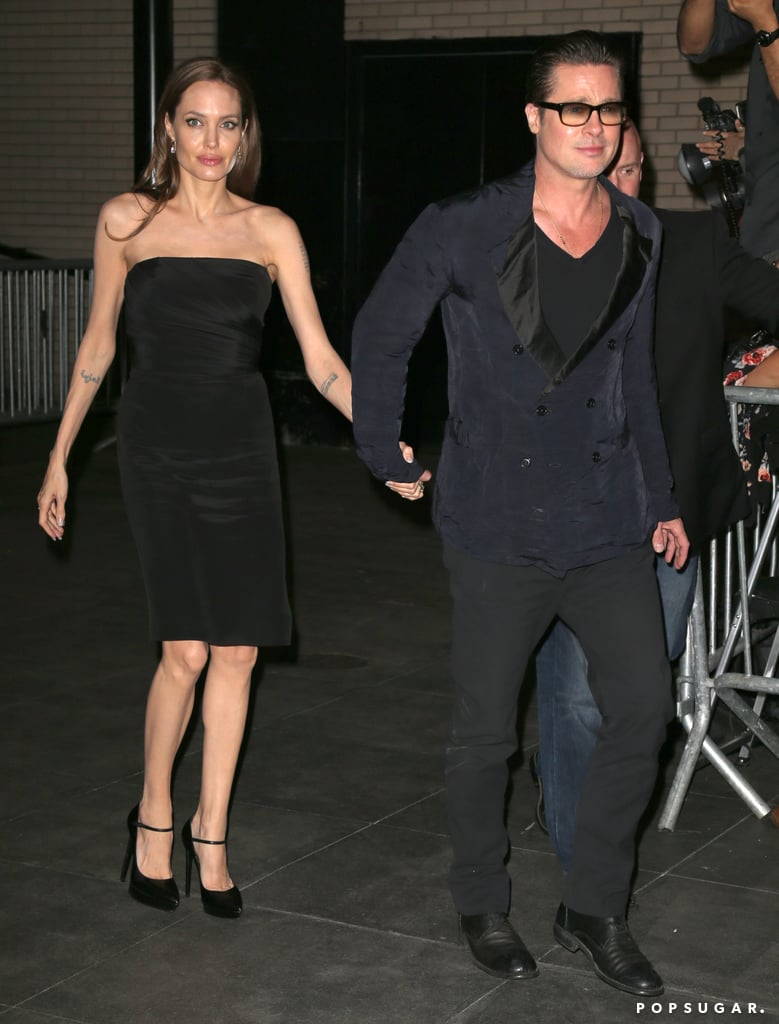 Brad Pitt [29] and Angelina Jolie [30] held hands as they left the Normal Heart premiere in NYC on Monday.