Brad Pitt [1] and Angelina Jolie [2] were back in black at an event to promote her new movie, Maleficent, in London on Thursday. The pair shared cute moments on the blue carpet, cuddling close before making their way into Kensington Palace. Elsewhere, Blake Lively [3] and Ryan Reynolds [4] lit up the Met Gala with their dashing looks, Ben Affleck [5] flashed his million-dollar smile when he pumped gas into his classic car, and Kate Hudson [6] and Fergie [7] linked up on Kate's big night. Keep reading for those and many more can't-miss pics!
Source: Getty [8]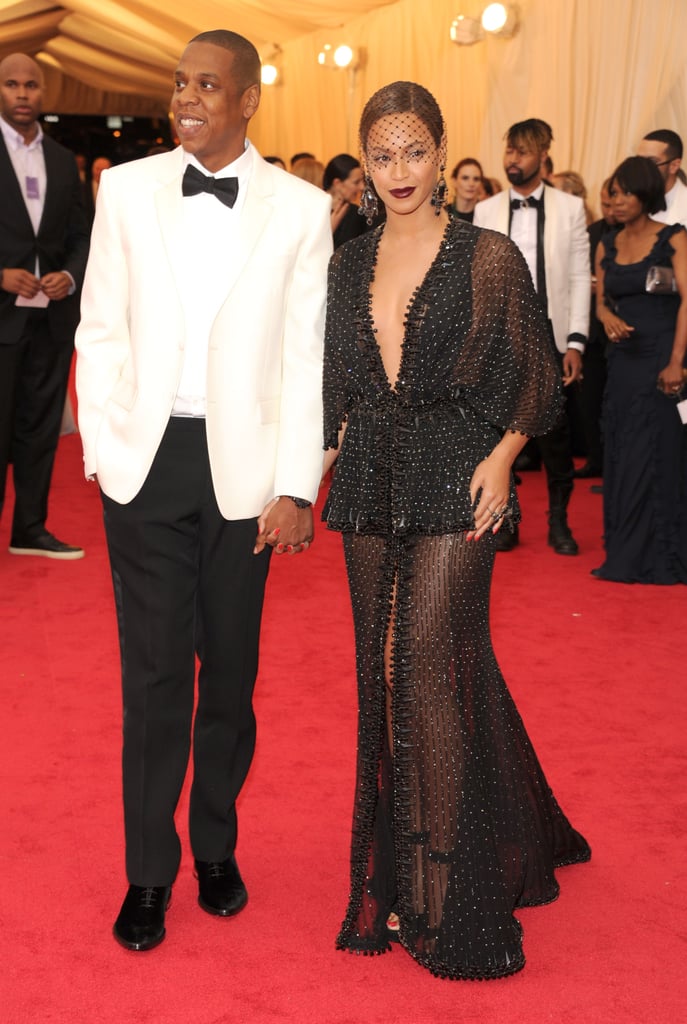 Beyoncé and Jay Z made a high-profile appearance [9] at the Met Gala in NYC Monday night, closing down the red carpet with their arrival.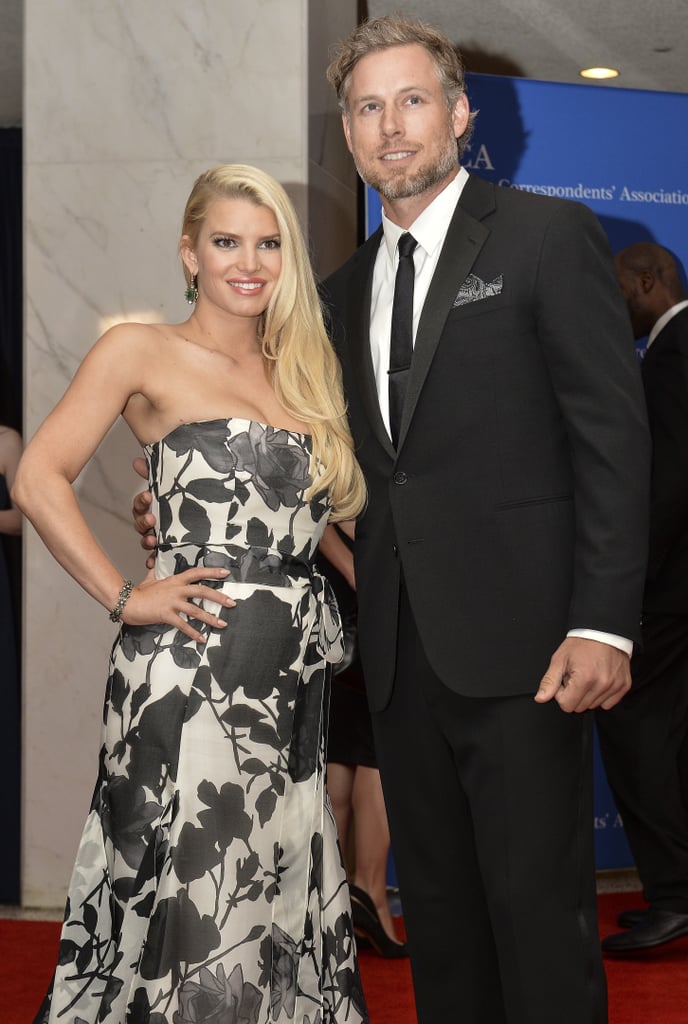 Jessica Simpson [10] and Eric Johnson were one of the celebrity couples at the star-studded White House Correspondents' Dinner [11] in Washington DC on Saturday.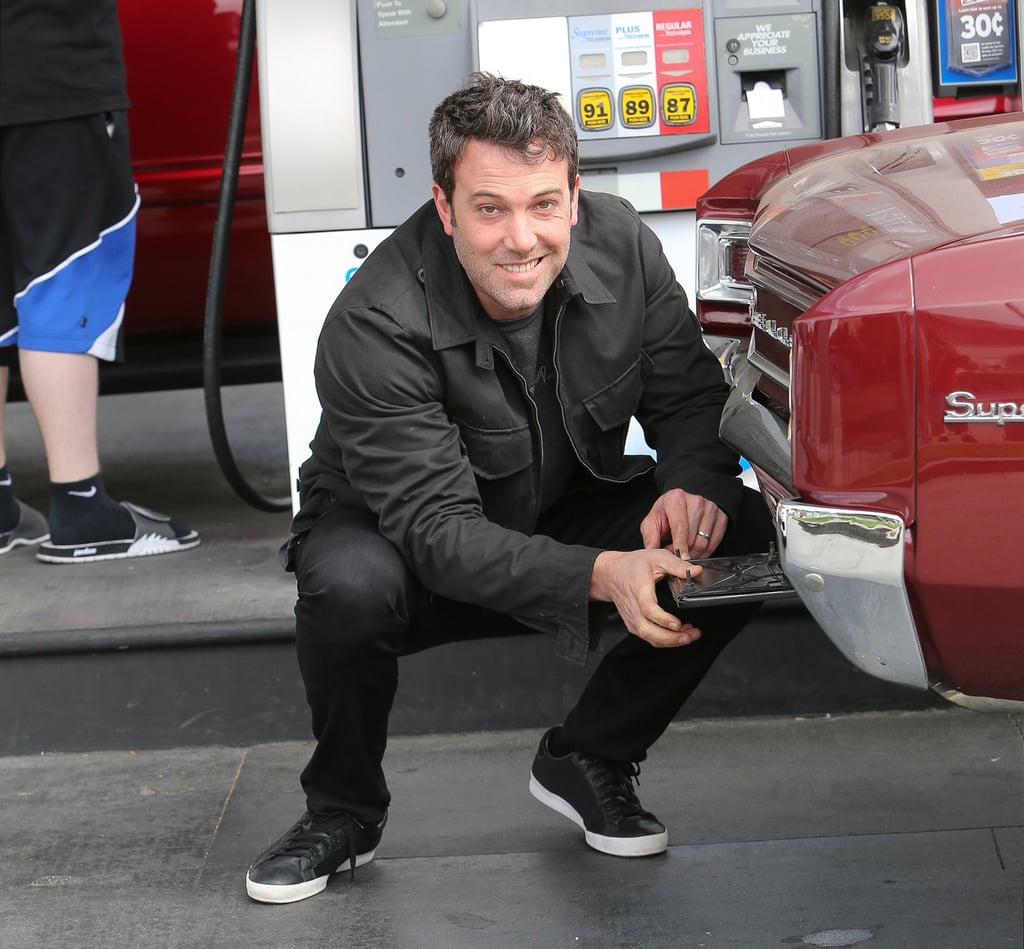 Ben Affleck [12] pumped gas in LA on Wednesday.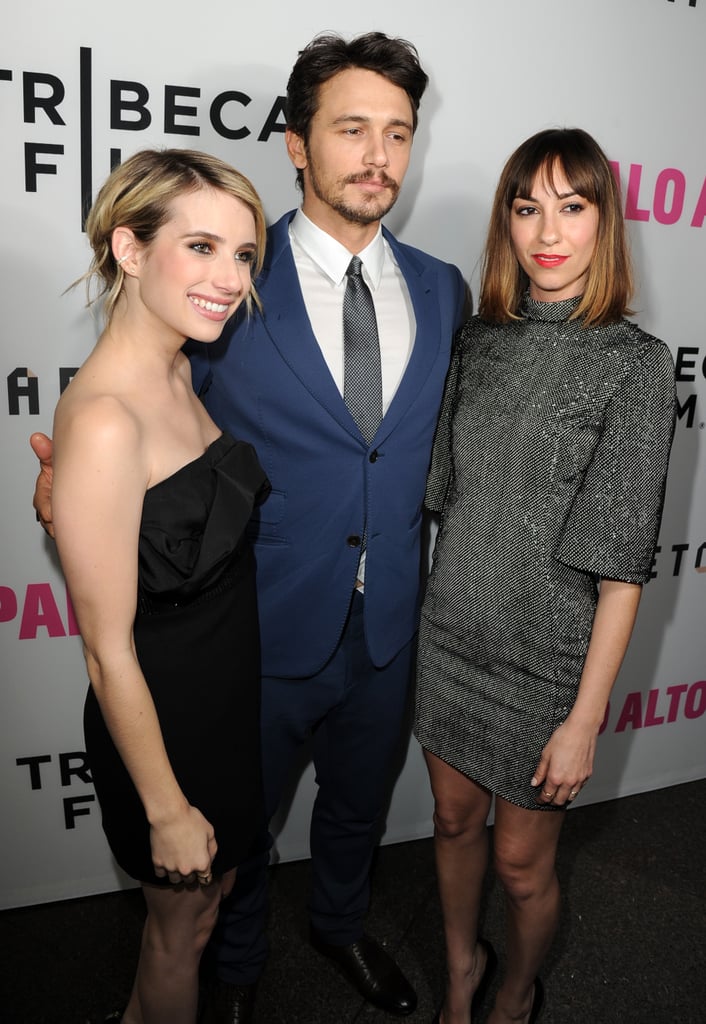 On Monday, Emma Roberts, James Franco [13], and director Gia Coppola debuted Palo Alto in LA.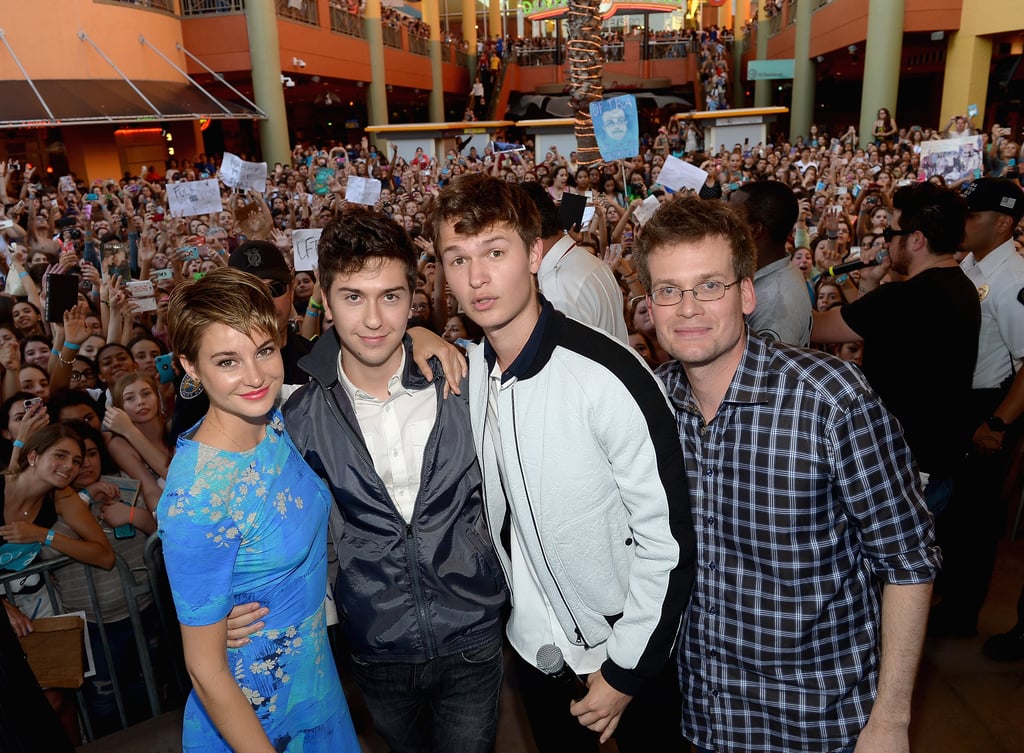 Shailene Woodley, Ansel Elgort, John Green, and Nat Wolff greeted thousands of screaming fans [14] who came out for the first stop on their The Fault in Our Stars tour on Tuesday in Miami.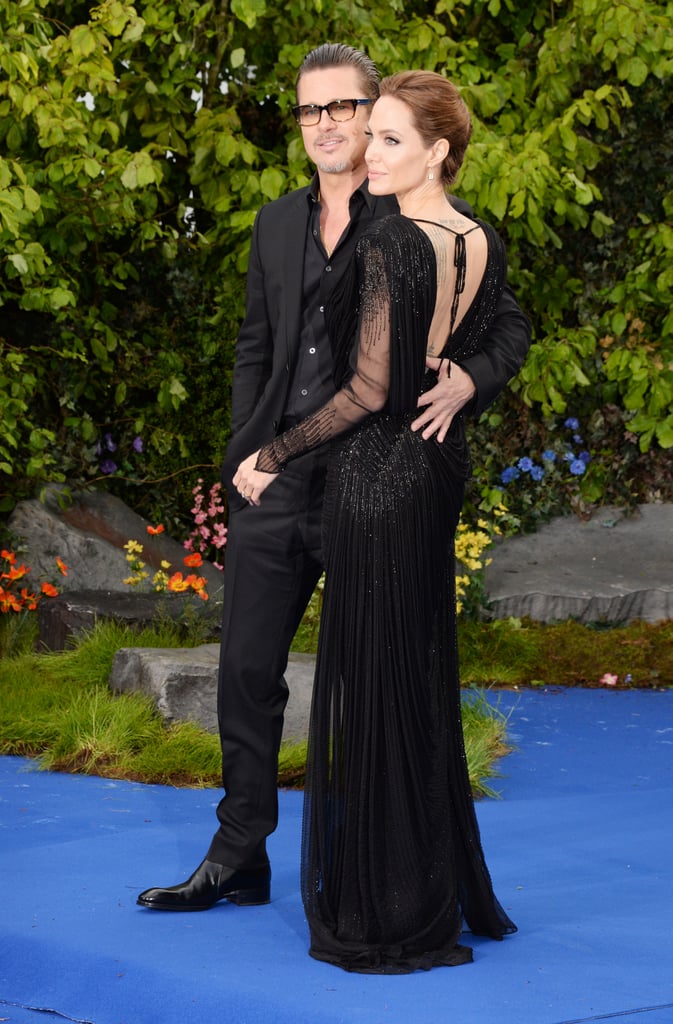 Brad Pitt and Angelina Jolie attended a special event [15] for her new film, Maleficient, in London on Thursday.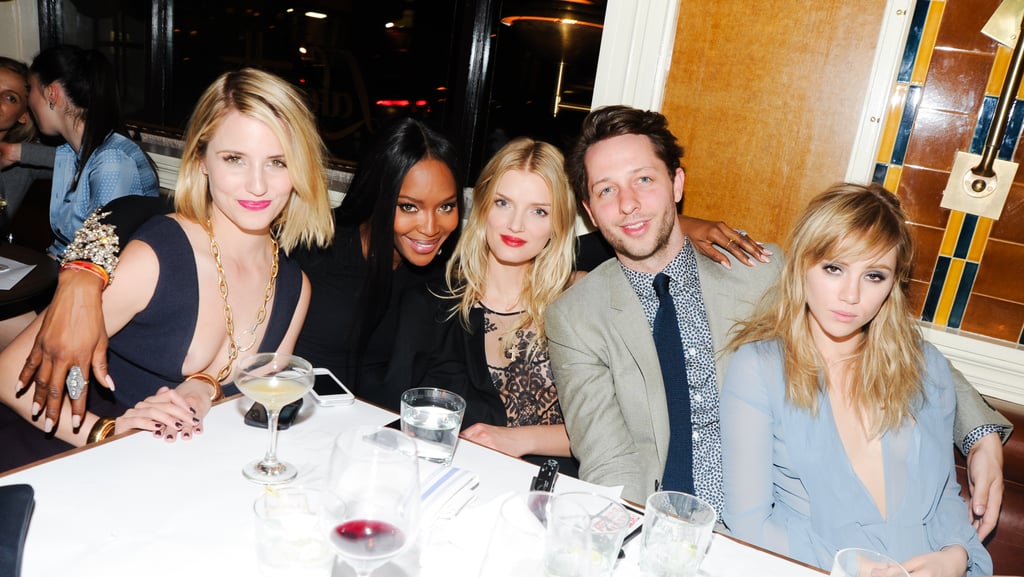 Suki Waterhouse cohosted a dinner in NYC to honor New Museum artists. Guests included Dianna Agron [16], Naomi Campbell [17], Lily Donaldson, and Derek Blasberg.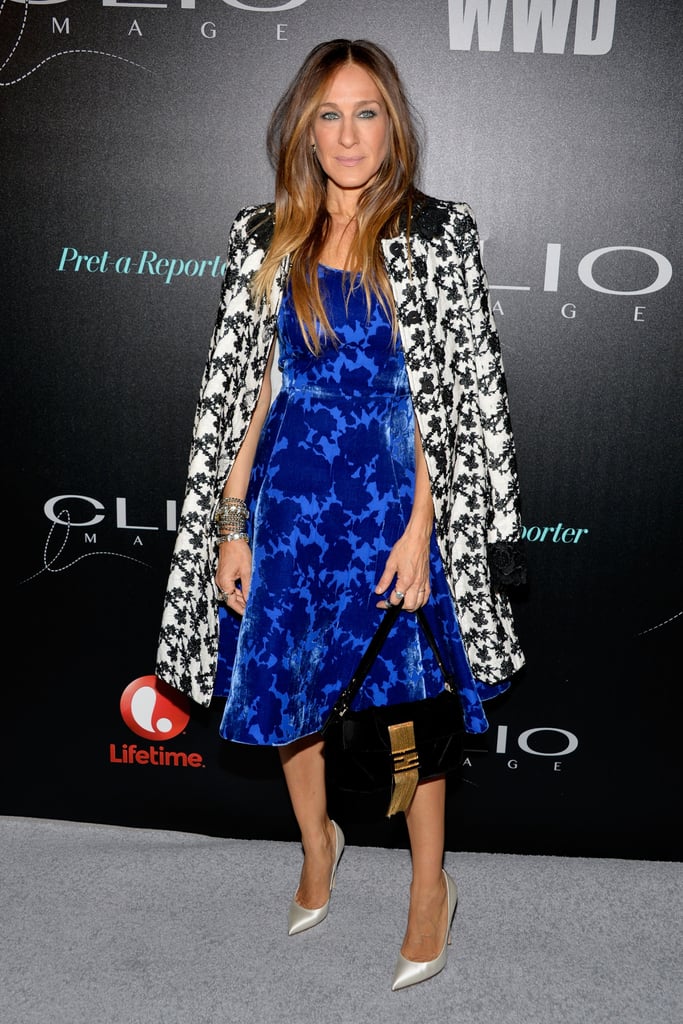 On Wednesday, Sarah Jessica Parker [18] attended the Clio Image Awards in NYC.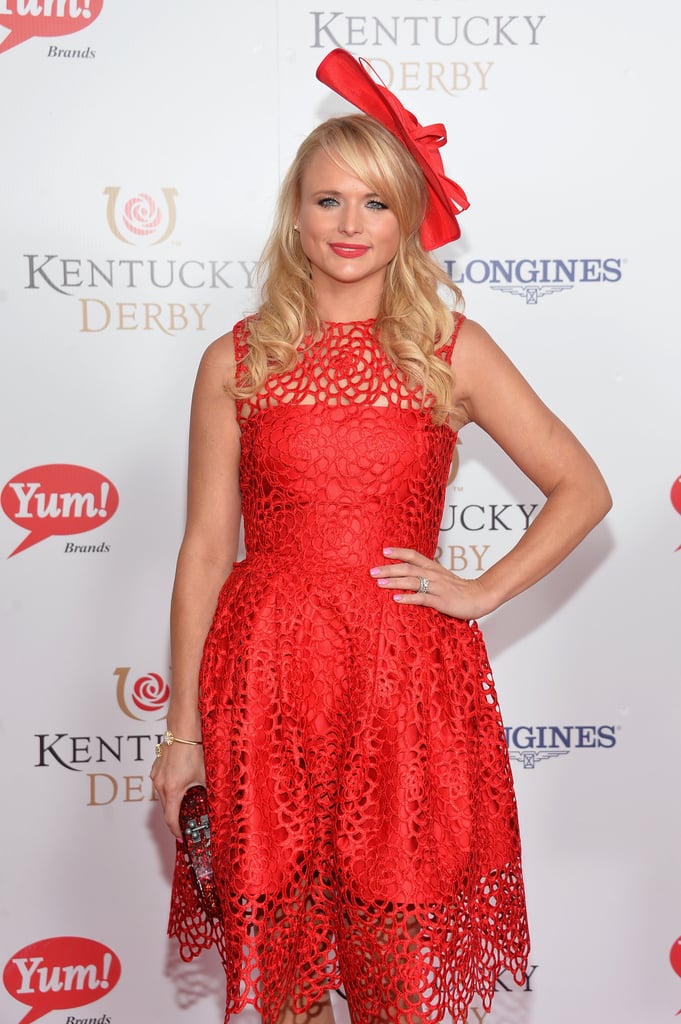 Miranda Lambert hit a high note in red at the Kentucky Derby [19] on Saturday.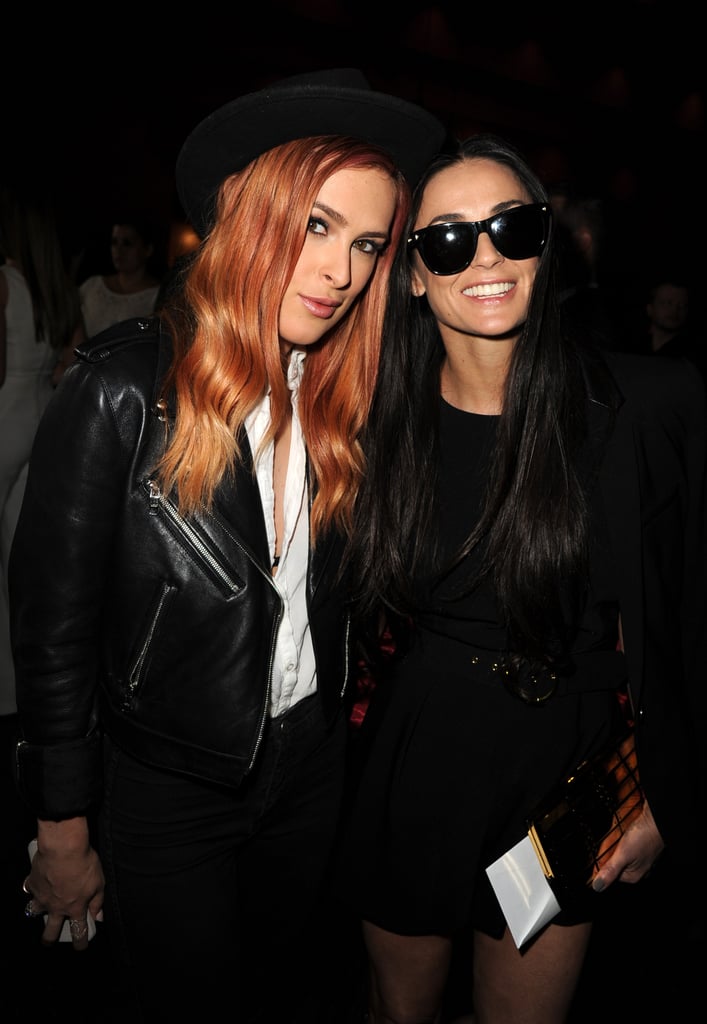 Demi Moore [20] joined her daughter Rumer Willis at the LA premiere of Palo Alto on Monday.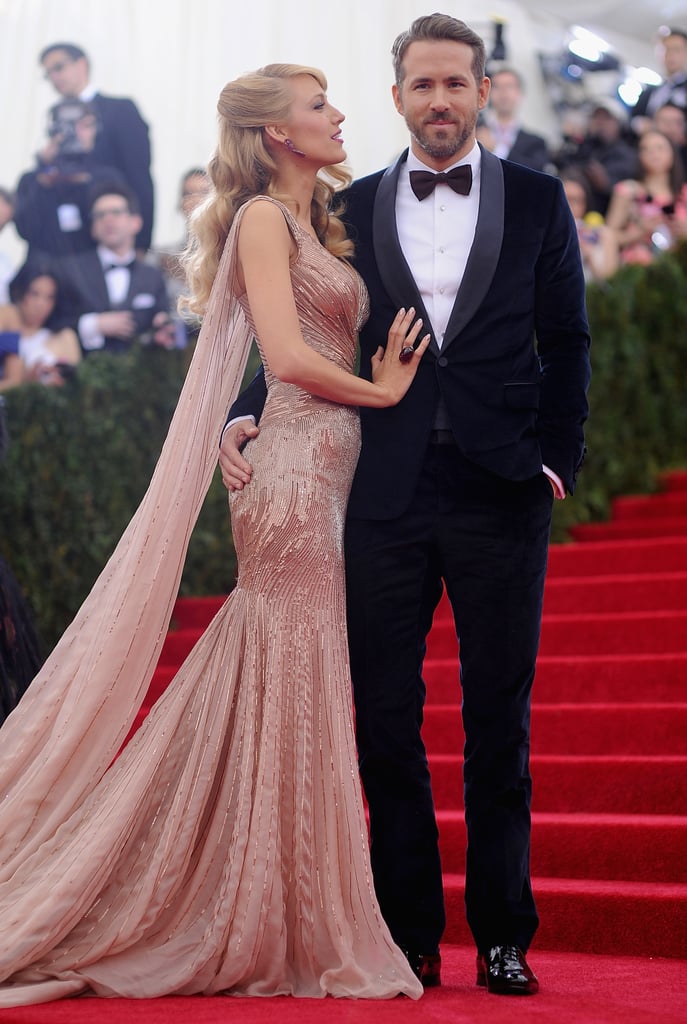 Blake Lively and Ryan Reynolds looked like quite the golden couple [21] when they arrived at the 2014 Met Gala on Monday night in NYC.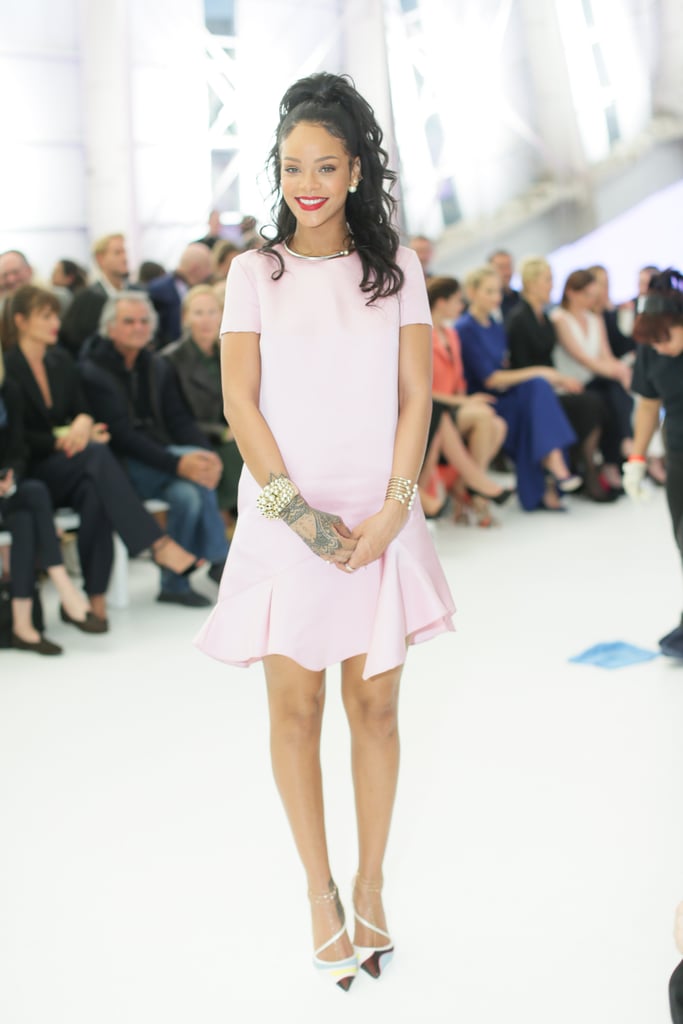 Rihanna [22] visited the Dior Cruise 2015 runway show in Brooklyn on Wednesday.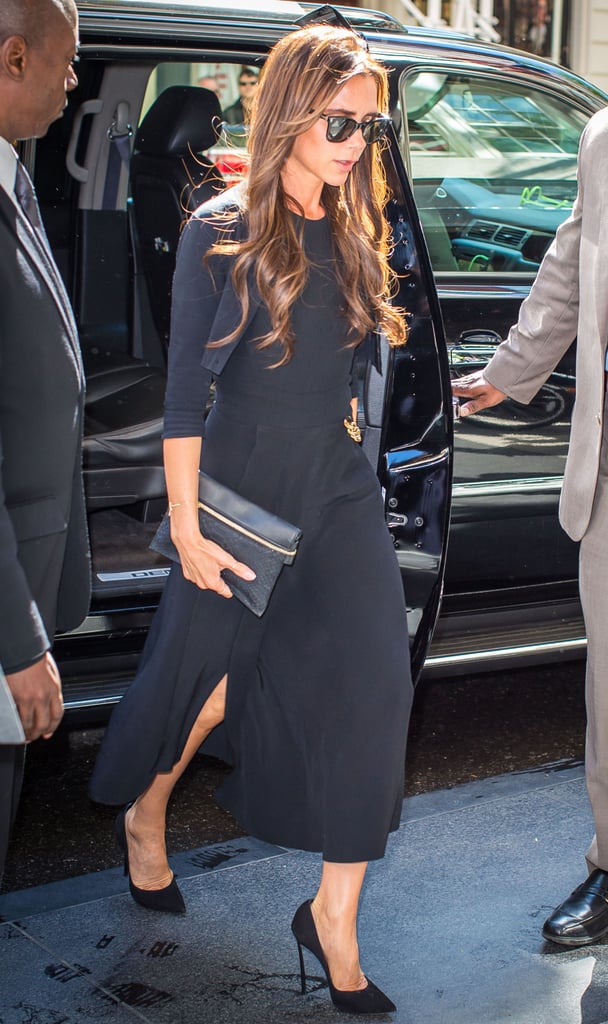 On Tuesday, Victoria Beckham [23] ran errands in NYC.
Jessica Biel [24] wore a Tiffany & Co. Atlas necklace while out and about in Copenhagen, Denmark, on Tuesday.
Source: Michael Simon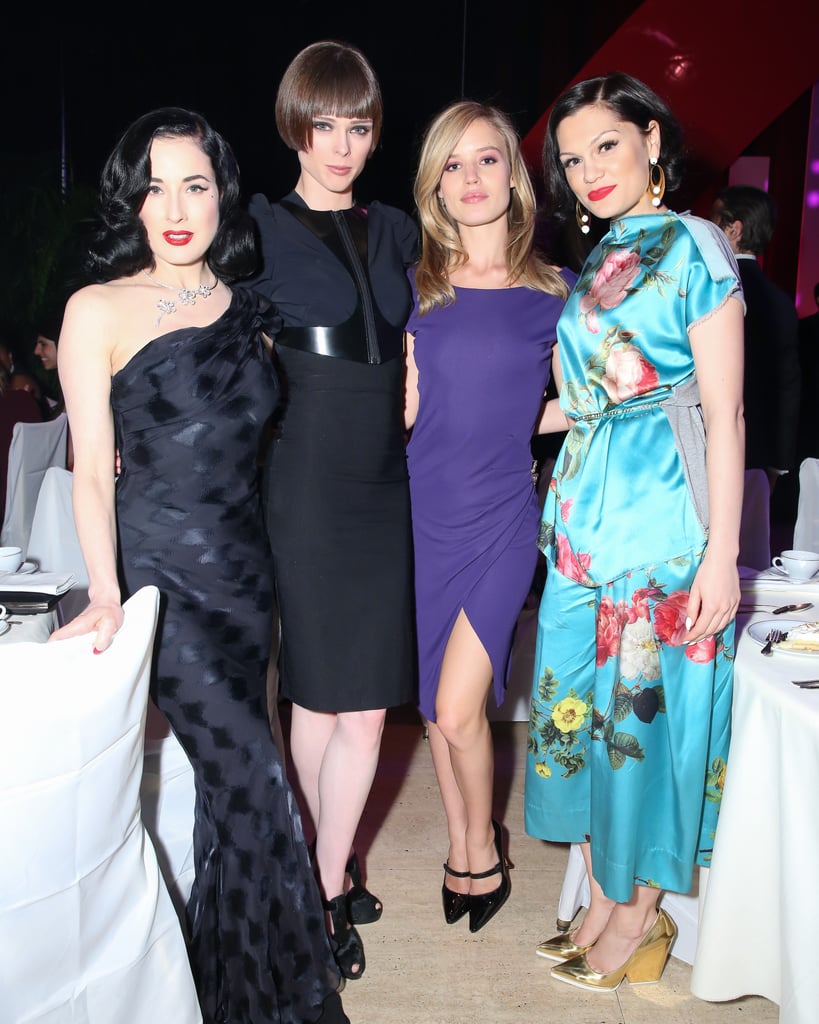 Dita Von Teese [25], Coco Rocha, Georgia May Jagger, and Jessie J attended the annual Delete Blood Cancer Gala in NYC on Wednesday. The event was sponsored by Coty, where Georgia serves as the global ambassador in the fight against blood cancer.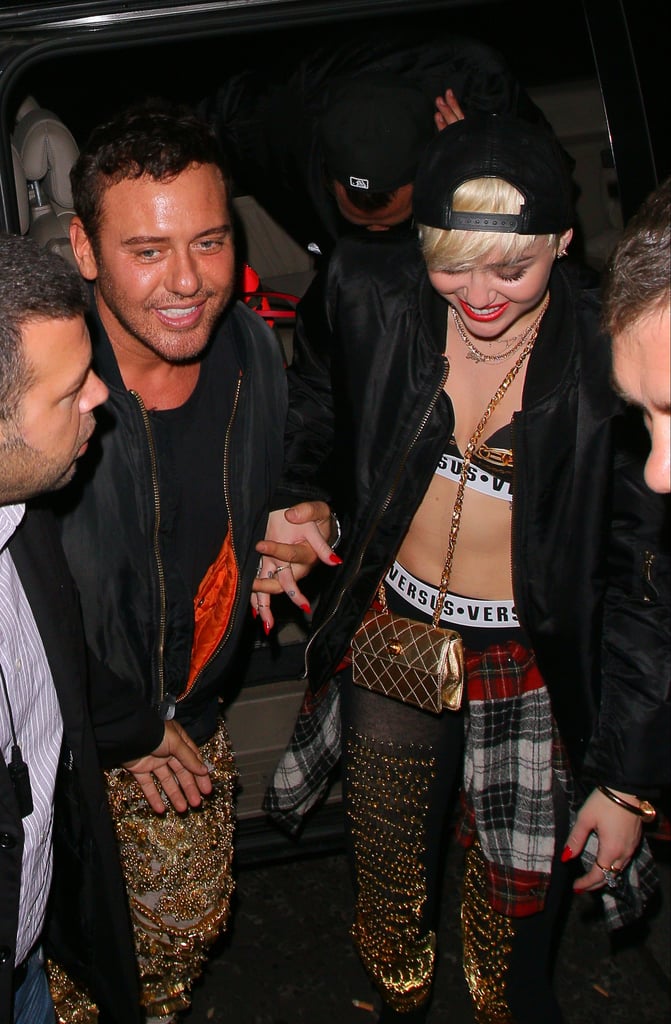 After kicking off the European leg of her Bangerz tour in London earlier in the week, Miley Cyrus on Thursday hit up celebrity hot spot Madame Jojo's [26]. Even Kate Moss [27] was there!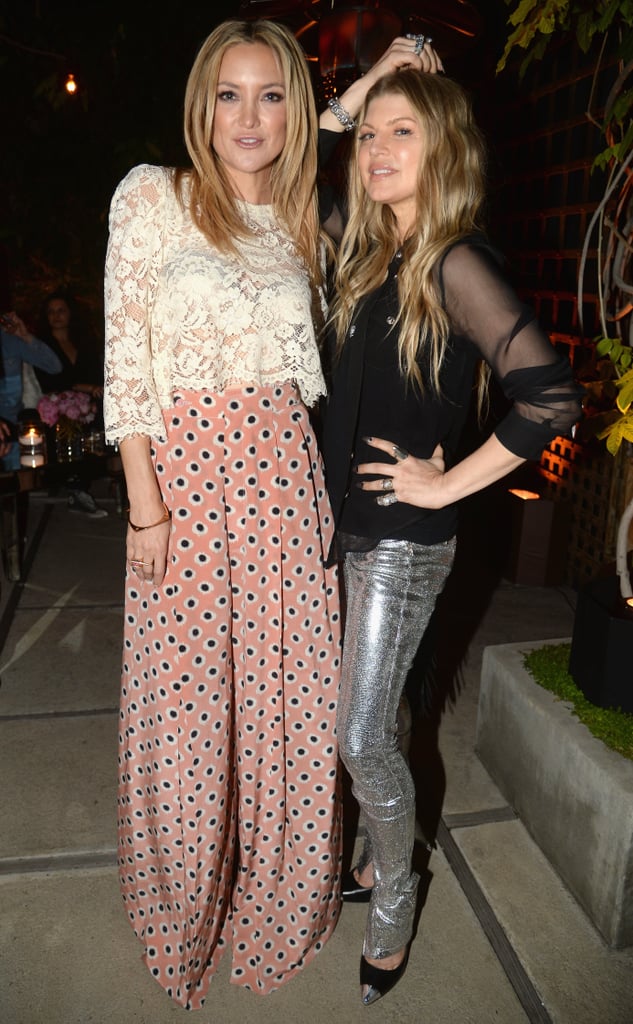 On Thursday night, Kate and Fergie posed perfectly [28] at a celebration of Kate's latest designs from her Chrome Heart collection.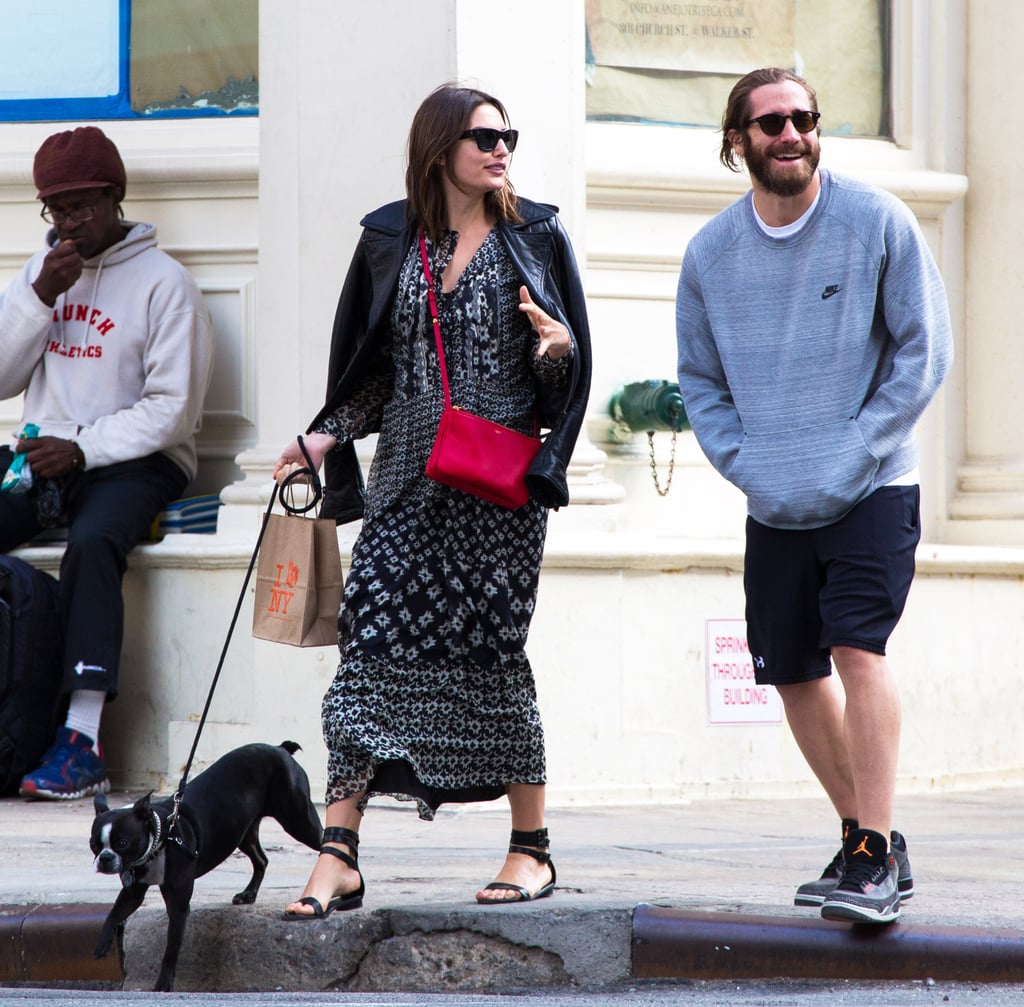 Jake Gyllenhaal couldn't help but show off his jovial spirit [29] around Alyssa Miller in NYC on Wednesday.