Throwback pictures have become a popular feature across many social media platforms. From vintage high school snaps to memories from just a few years ago, stars are finding all sorts of blasts from the past and sharing the cherished and often funny moments online. From Taylor Swift [1] to Kanye West [2] to Lena Dunham, the world is finally getting adorable glimpses into the awkward phases of some of Hollywood's biggest stars. Keep reading to see how your favorite celebrities are bringing on the throwback fun (and proving that not every outfit was a good choice), then check out the sexiest celebrity selfies in 60 seconds [3].
Nick Jonas and Miley Cyrus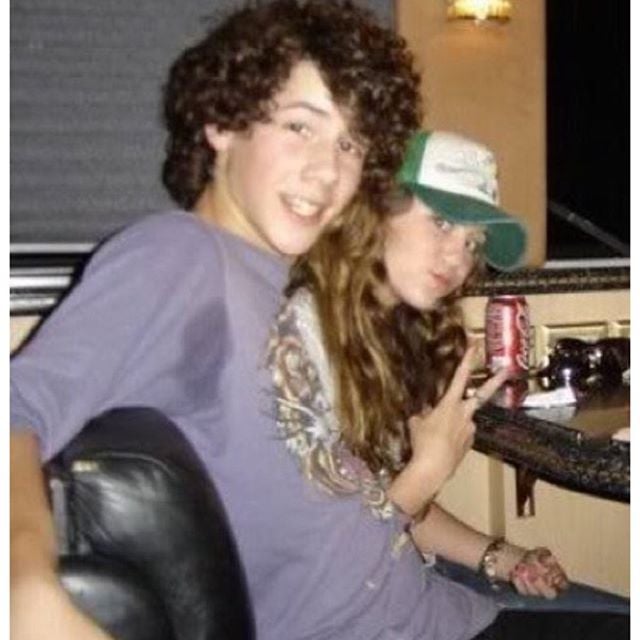 Nick captioned this hilarious Instagram, "#tbt When you're 13... hanging with your first crush and you're trying to play it cool. #wheresmydeodorant."
Lena Dunham
Lena called herself a "papa's girl forever" in this incredibly cute baby photo.
James Van Der Beek
James captioned this photo, "#ThrowbackThursday First car. I had no business being this proud of this car. Or this haircut."
Beyoncé
Beyoncé shared this snap of her and Solange Knowles in honor of her little sister's birthday.
Taylor Swift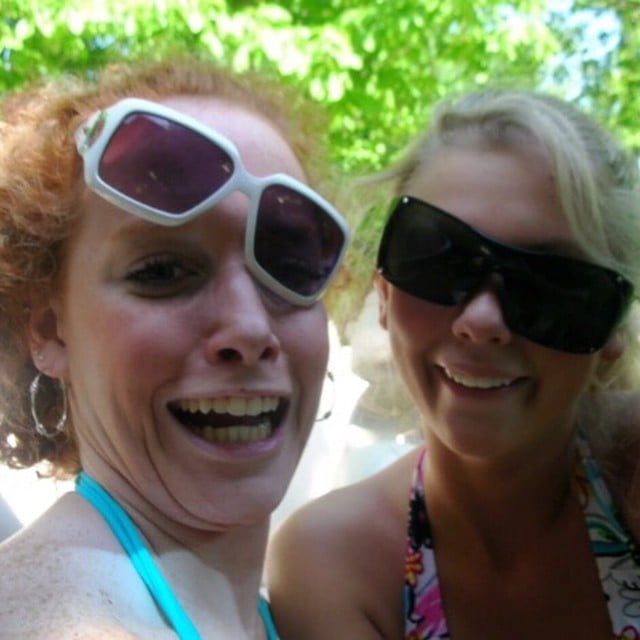 Taylor shared a high school throwback of her and her best friend, Abigail, in 2005.
Michelle Obama
The first lady wished everyone a Merry Christmas when she shared this sweet holiday photo of her and Barack.
Kim and Kourtney Kardashian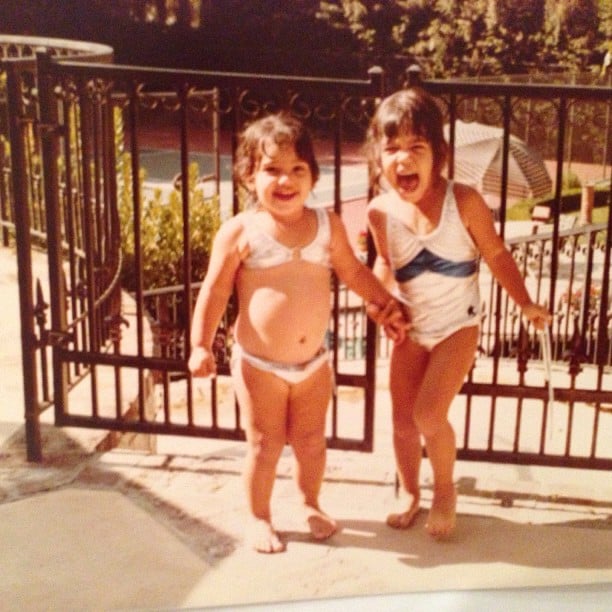 Kim shared this "bikini babes" shot of her and sister Kourtney.
Hilary Duff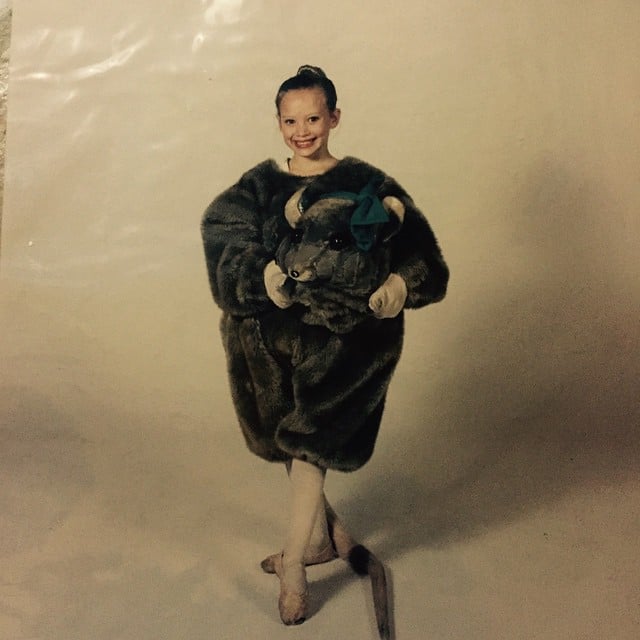 Hilary joked that she was "the shrunken mouse" in this adorable ballet photo.
Kanye West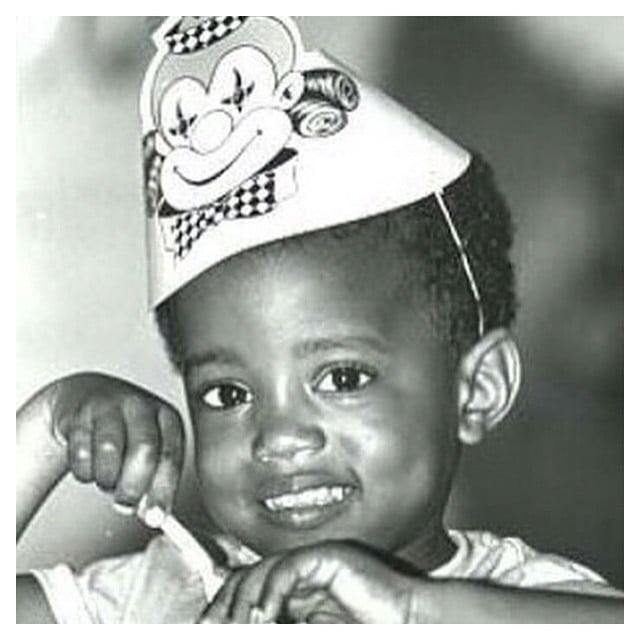 Kim Kardashian [4] posted this photo in honor of her husband's 38th birthday, with the adorable caption, "'Happy Cake Daddy' - North."
Victoria Beckham
Victoria shared this epic Spice Girls throwback, with the caption, "I love u girls x Happy Friday x vb."
Lance Bass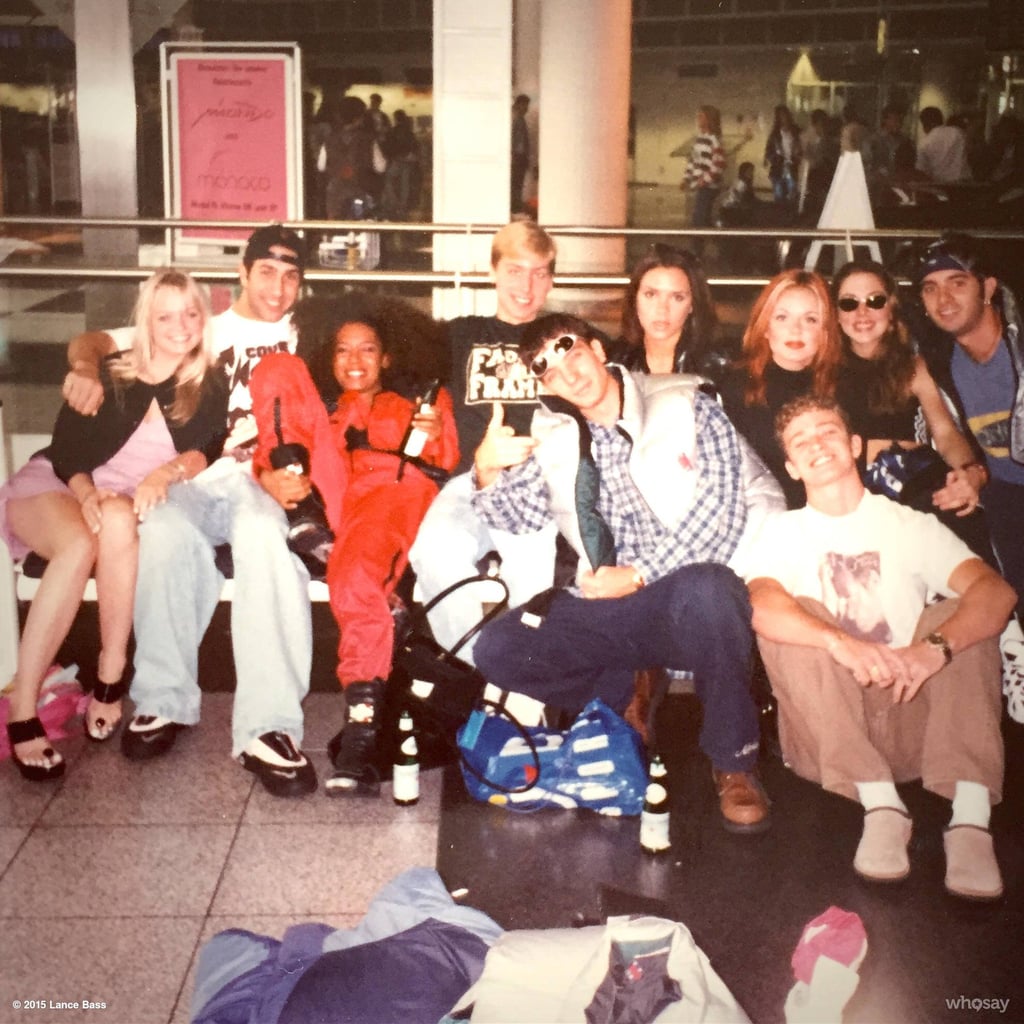 Lance shared the best throwback photo of all time when he posted this group shot of *NSYNC and the Spice Girls after they had both released their first singles.
Justin Bieber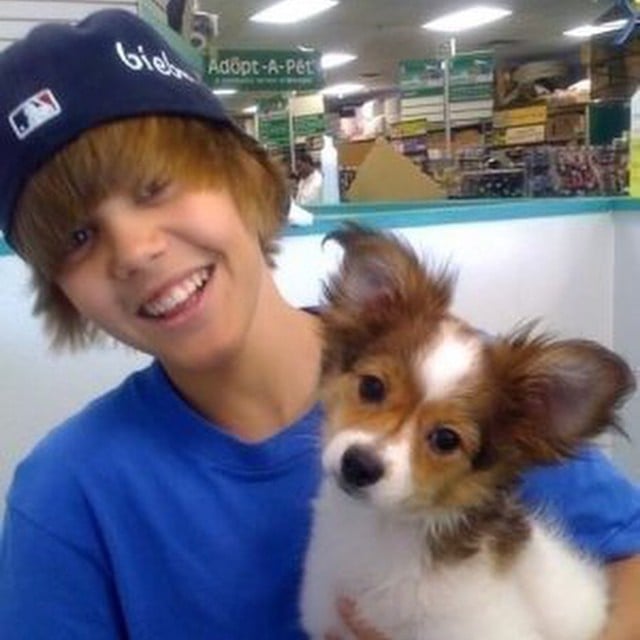 Justin threw it way back to his innocent days with this cute photo.
Alicia Keys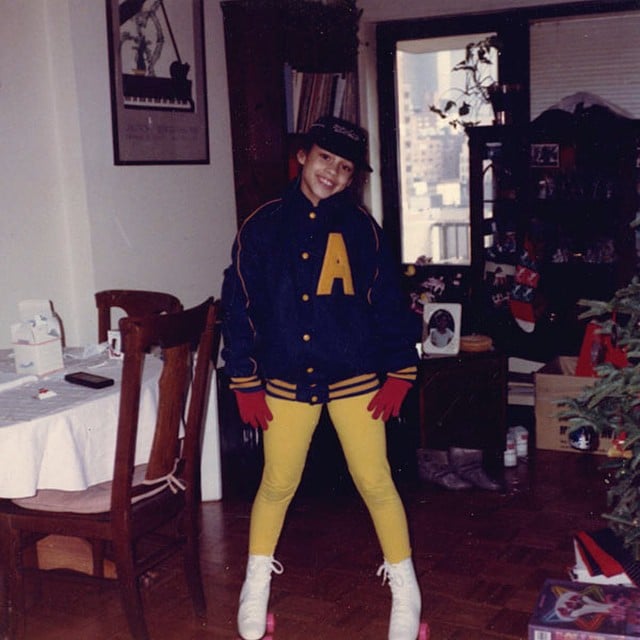 Alicia captioned this photo, "#tbt Circa 1992! Got my holiday fly on, rocking around the house with my new roller skates! Thank you, Mama for letting me."
Emma Roberts
Emma shared this sassy photo of herself in a childhood ballet class.
Reese Witherspoon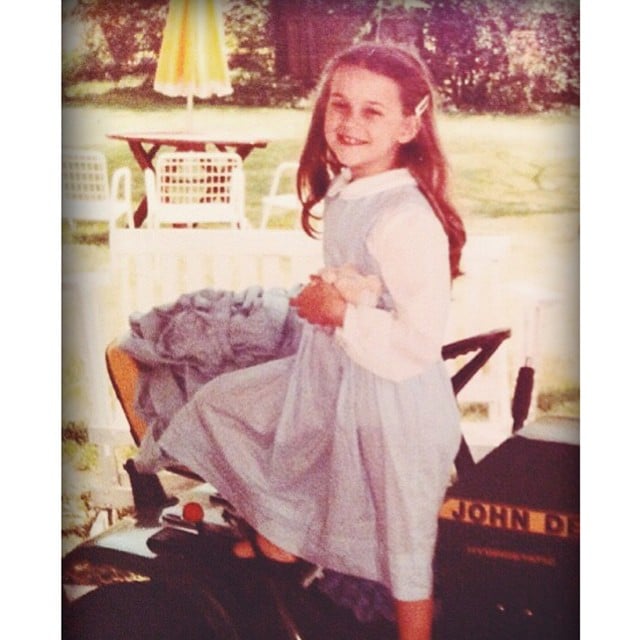 Reese threw it way back with this snap, captioned, "Because what Southern girl doesn't love a John Deere tractor . . ."
Miley Cyrus
Miley showed off her beautiful eyes in this cute photo.
Justin Timberlake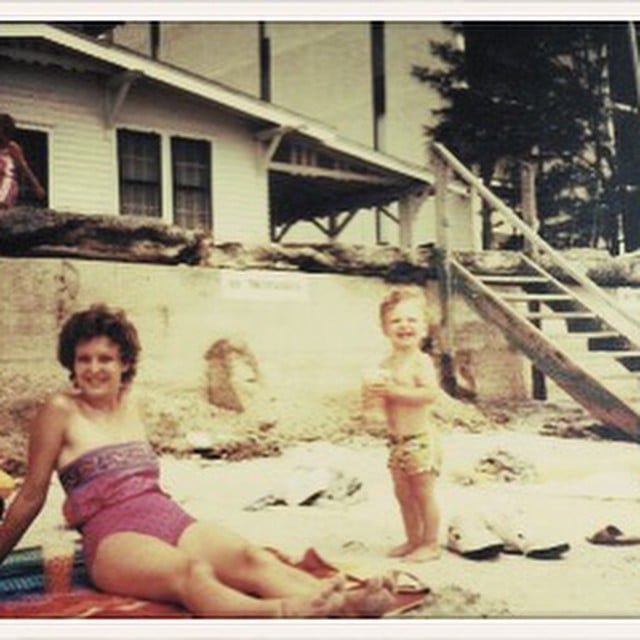 Justin wished his mom, or his "first partner in crime," a happy birthday with this beach photo.
Ludacris
The rapper posted this adorable photo of "Lil Luda."
Jessica Alba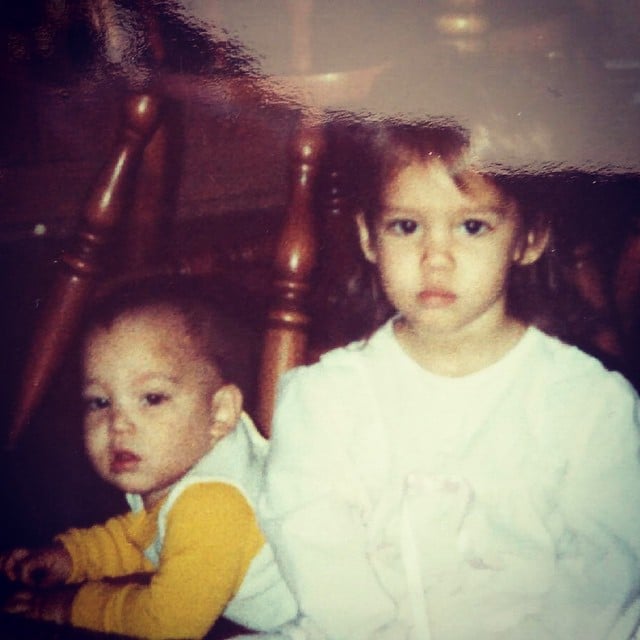 Jessica gave her younger brother, Joshua, a shout-out on National Sibling Day with this sweet snap.
Khloé Kardashian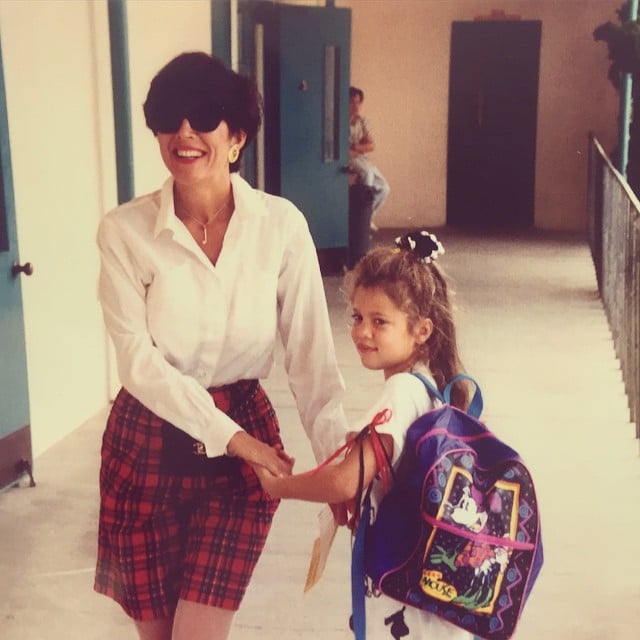 Khloé posted a heart-eyed smiley-face emoji with this photo of her and mom Kris.
Mandy Moore
Mandy captioned this sweet photo, "Before anyone realized that dancing wasn't my strong suit. #fbf."
James and Dave Franco
James posted this photo of himself with his younger brother, Dave, in honor of his birthday. James captioned the cuddly snap, "Happy Birthday Davy! I've loved ya since the get-go!"
Lea Michele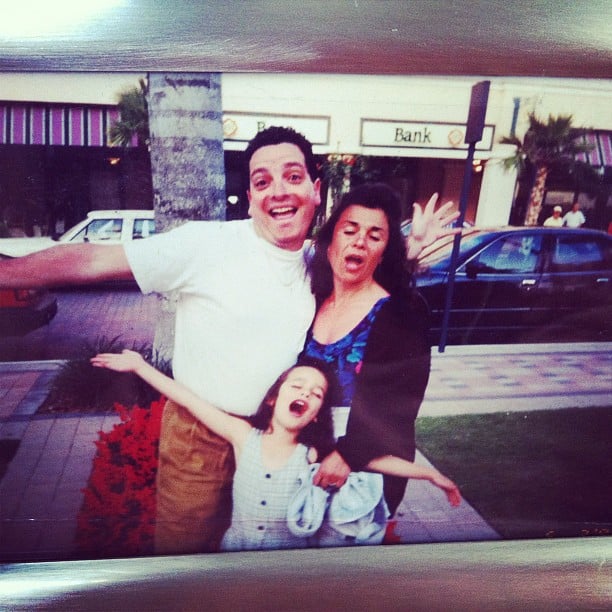 "Mom, dad & me (aka baby Rachel Berry)," Lea wrote alongside this photo.
Blake Lively
Blake, pictured in the center, was "chillin' with her homies" in this childhood throwback.
Gigi Hadid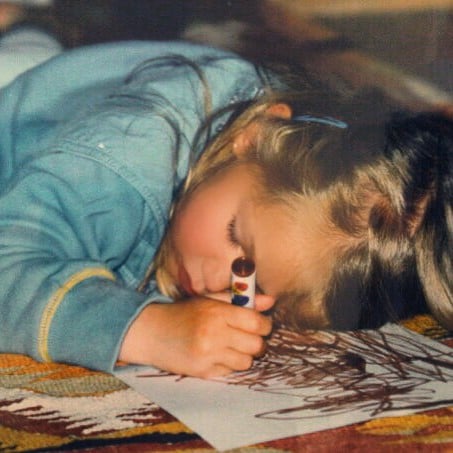 A jet-lagged Gigi posted this cute photo after a long flight.
Josh Duhamel
Josh joked that he's still waiting to be drafted into the NFL when he shared this high school throwback.
Sam Smith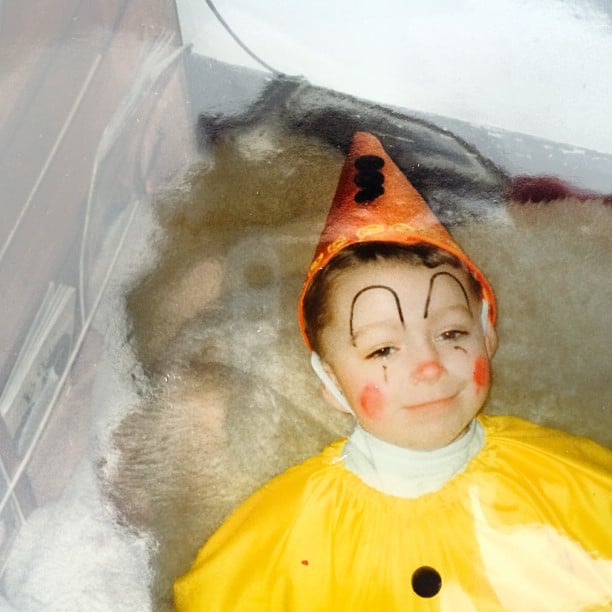 Sam posted this photo of himself in a cute clown costume, with the simple caption, "Haha x."
Michael B. Jordan
Michael looked adorable when he rocked his "1st peacoat."
Chelsea Handler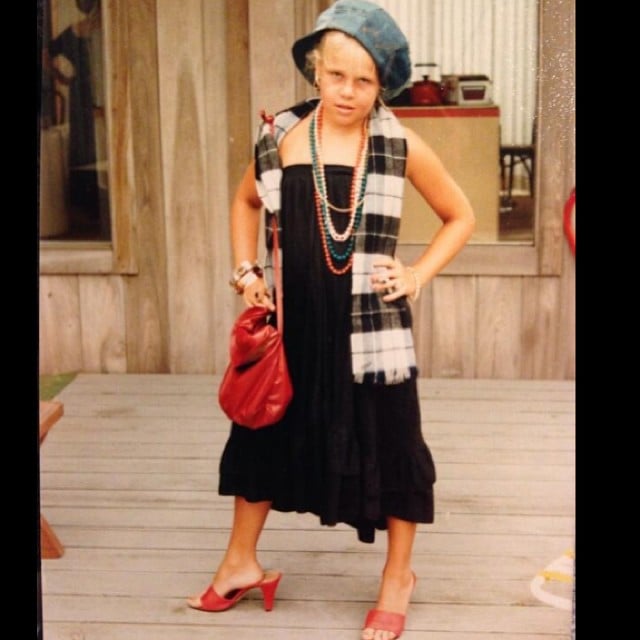 Chelsea asked her followers, "Don't you think this pretty much explains everything?"
Diane Kruger
Diane showed off her epic fashion sense in this hilarious throwback photo, captioned, "This is me at 15, winning the 'Look of the Year modeling award in Germany'...HOW you might ask ? I really don't know . . . maybe that year baby face with too much make up and crooked teeth was in style ? Maybe they were playing a cruel joke on me ?? Whoever picked me . . . thanks for the Vespa I won and the life that opened up to me !!!! All you awkward looking girls out there !!!! SOMEONE thinks you're pretty !!!"
Lindsay Lohan
Lindsay celebrated Halloween [5] with this adorable photo of her and her brother, Michael, all dressed up.
Dwayne "The Rock" Johnson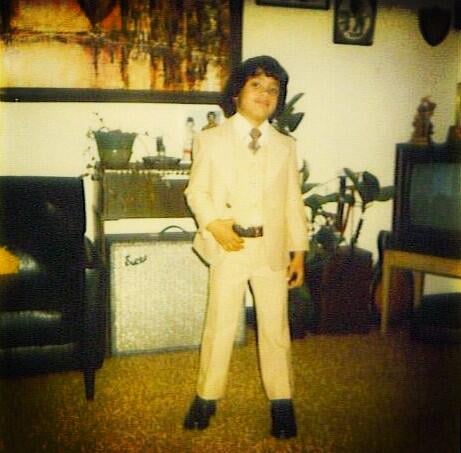 Dwayne tweeted this photo of his 4-year-old self getting his "mack on."
John Legend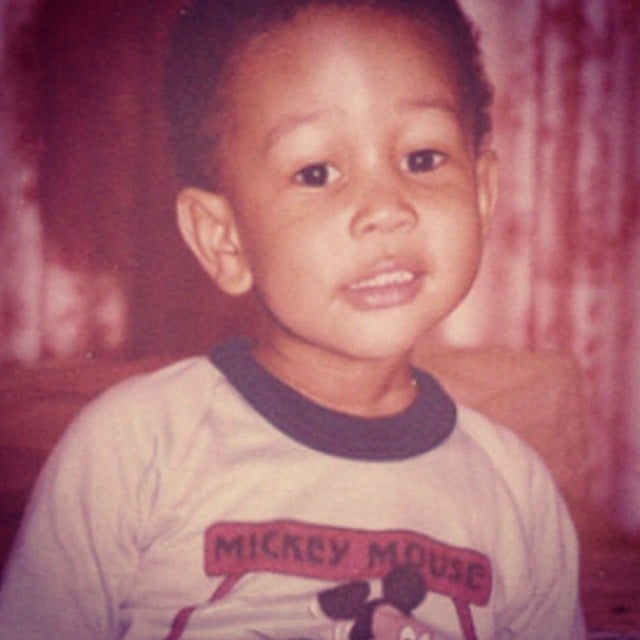 John's wife, Chrissy Teigen, posted this photo in honor of his birthday.
Amanda Seyfried
Amanda wished her boyfriend, actor Justin Long [6], a happy birthday with this hilarious pic.
Lupita Nyong'o
Lupita captioned this old class photo, "#fbf school days. Shout-out to full eyebrows and fringes/bangs at 14. #RusingaSchoolNairobi."
John Stamos
John posted this sweet photo of him and his mom.
Fergie
Fergie [7] proved that she hardly ever ages when she posted this throwback photo of her and her sister.
Katy Perry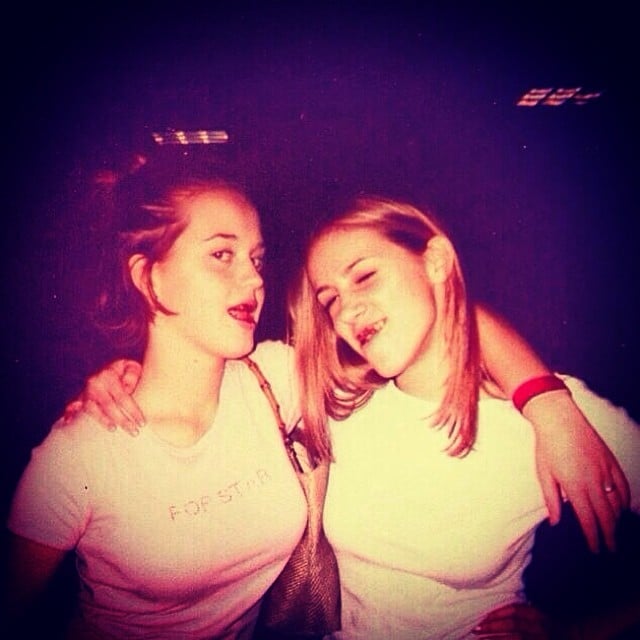 Katy captioned this photo, "#TBT me at 14 or 15 wearing a bedazzled shirt that said POPSTAR. (with chocolate in my teeth yerp)."
Busy Philipps
Busy made it clear that she wasn't on board with her baby outfit when she captioned this photo, "WHAT IS HAPPENING WITH THIS HAT ON MY HEAD?"
Kendall and Kylie Jenner
Kris Jenner shared this adorable snap of her youngest daughters, Kendall and Kylie, when they were little girls.
Lauren Conrad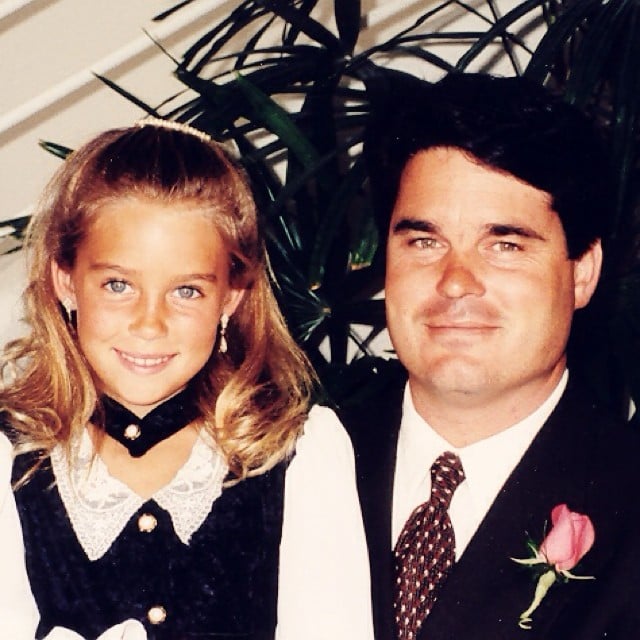 Lauren wished her dad a happy Father's Day [8] with this cute throwback picture.
Gisele Bündchen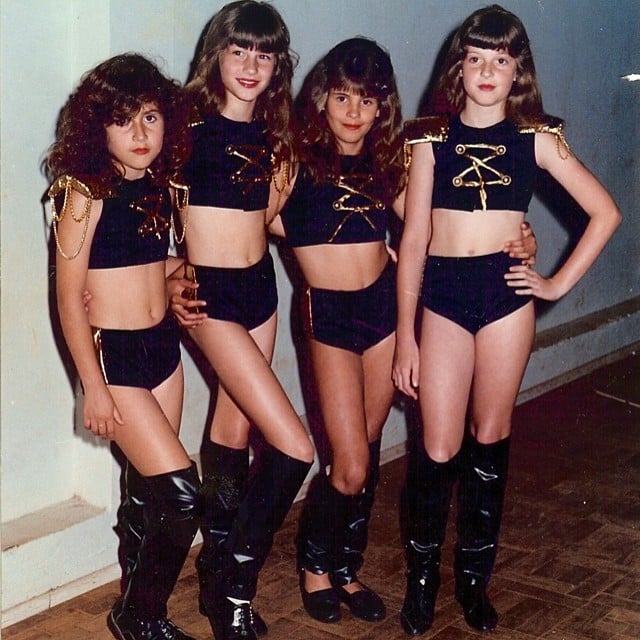 Gisele (second from the left) and her pals donned matching costumes when this picture was taken in 1992.
Candice Swanepoel
Candice showed her fans how cute she and her brother were back in the day.
Cara Delevingne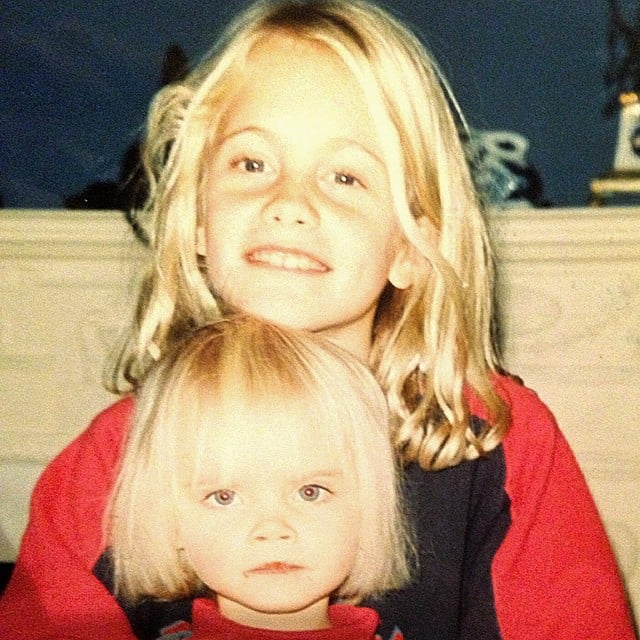 Cara posted this precious photo of her and her older sister, Poppy.
Josh Henderson
Josh let it all hang out when he posted this revealing picture of himself as a baby cowboy.
Julianne Hough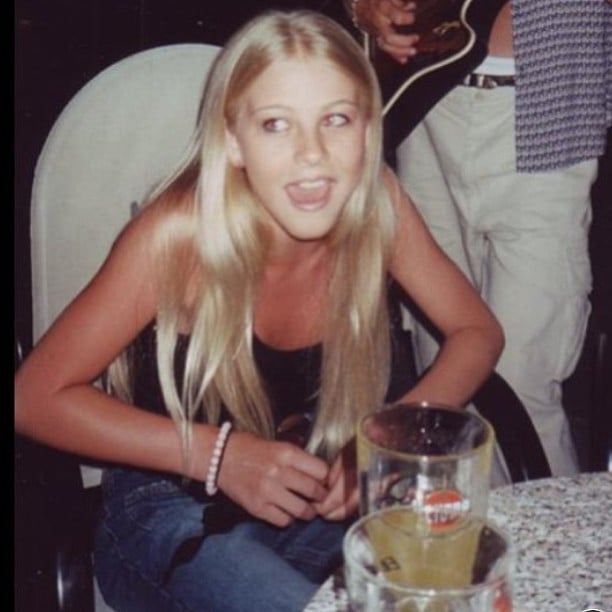 Julianne shared this picture of her 12-year-old self singing Avril Lavigne [9]'s "Complicated."