Charlize Theron [1]'s son, Jackson, is supercute, but did you know he's also a superhero? When Charlize took him to a kids' gym in LA on Wednesday with his grandma, Gerda Maritz, he wore an adorable cape, "flying" around before they headed inside. This is one of their first family outings since Charlize got back from Hawaii with Sean Penn [2]. The friends sparked relationship rumors with romantic trips to the beach [3], but we have to admit that Jackson looks cuter in a bathing suit [4]. Now that she's back in LA, we'll hopefully see her making the rounds during award season, and come May 30, we'll see her back on the big screen in A Million Ways to Die in the West [5] with Seth MacFarlane, Neil Patrick Harris [6], and Amanda Seyfried [7].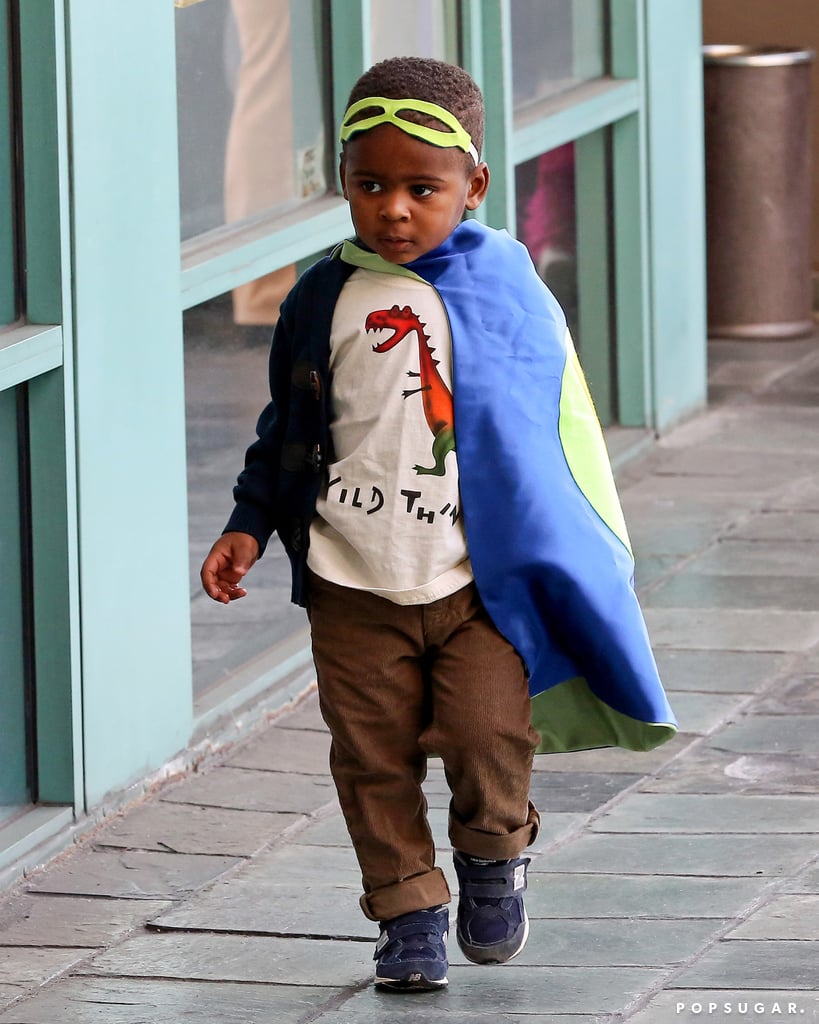 Jackson wore an adorable cape to the gym.
Charlize and her mom followed Jackson.
Jackson ran ahead as Charlize and Gerda followed.
Charlize held Jackson's hand as they entered the gym.