Chewy Syrupy Popcorn Balls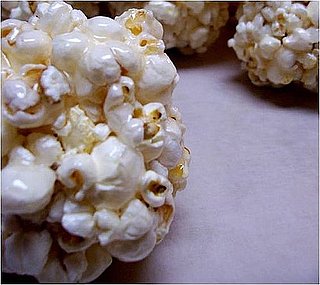 I had really been wanting to make some chewy popcorn balls, not the hard ones, not the marshmallow or caramels ones, but that sweet, salty, syrupy, buttery kind. It came out perfectly, absolutely delicious.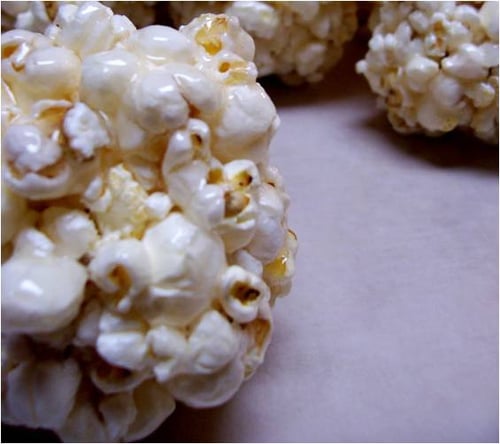 Chewy Syrupy Popcorn Balls
Original recipe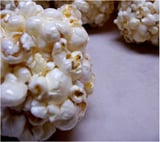 Ingredients
Chewy Popcorn Balls
1 cup granulated sugar
1 cup light corn syrup
1/2 teaspoon salt
2 tablespoons butter
1/2 cup water
1 teaspoon vanilla extract
3 quarts crisp popped corn
Directions
Combine sugar, corn syrup, salt, butter and water in saucepan. Cook over low heat, stirring until sugar dissolves. Wash crystals from side of pan with wet pastry brush. Cook over medium heat to 235F soft ball stage (temper your candy thermometer, i only cooked to 222F thanks to high altitude) . Remove from heat; stir in extract. Pour slowly over mixture of popped corn to mix well. Shape into balls with buttered hands. Makes about 1 dozen.
Information
Category

Other, Desserts