Soccer star, doting dad, and . . . rapper? All eyes are on Clint Dempsey, the captain of the US men's national soccer team who scored within seconds of the country's first World Cup game against Ghana. The 31-year-old player had American fans going absolutely nuts [1] over his goal, and he also made headlines thanks to the apparent broken nose he ended up with later in the half. As he and the team prep for their match against Belgium on Tuesday, get to know more about Dempsey's family, soccer career, and — yes — freestyle rapping.
Source: Getty / Kevin C. Cox [2]
His Background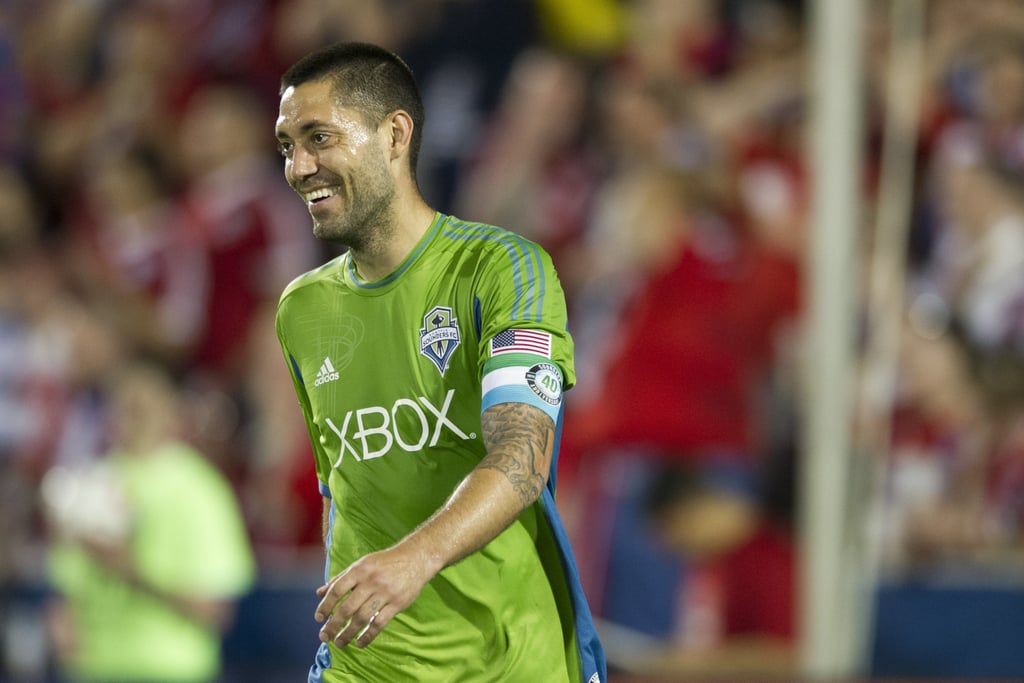 Dempsey, a Texan, grew up as the second-youngest of five kids. He and his family lived in a trailer behind his grandparents' house, and he fell for soccer at an early age. In fact, his mom bought him a highlight video called Hero from the 1986 World Cup, and he watched it over and over again with his brother to learn and copy the moves. Dempsey played on several teams throughout grade school and high school, and he later attended Furman University.
His Rapping Skills
You can call him Deuce. Dempsey isn't just a soccer star — he can rap, too. Back in 2006, he freestyle-rapped in a video to promote the US team and the World Cup. The music video was filmed in his old neighborhood, and it was dedicated to his sister, Jennifer, who passed away in 1995 at age 16.
His Relationship Status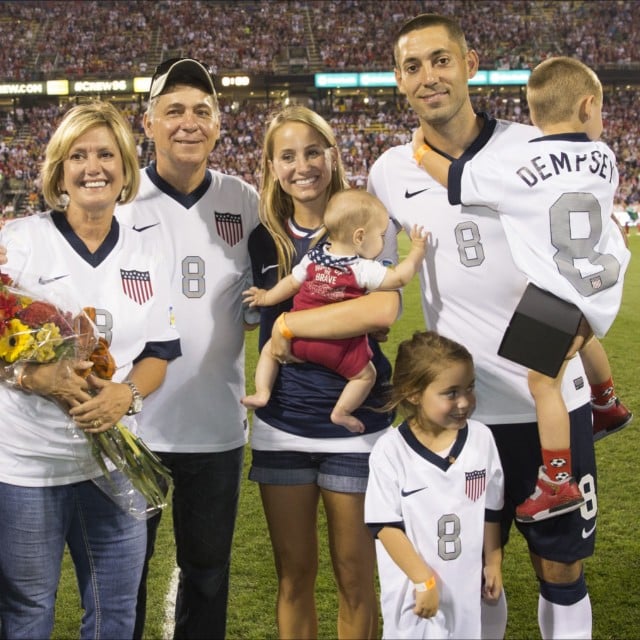 Dempsey is married, and he and his wife, Bethany, have three kids together.
Source: Instagram user clint _dempsey [3]
His (Adorable) Kids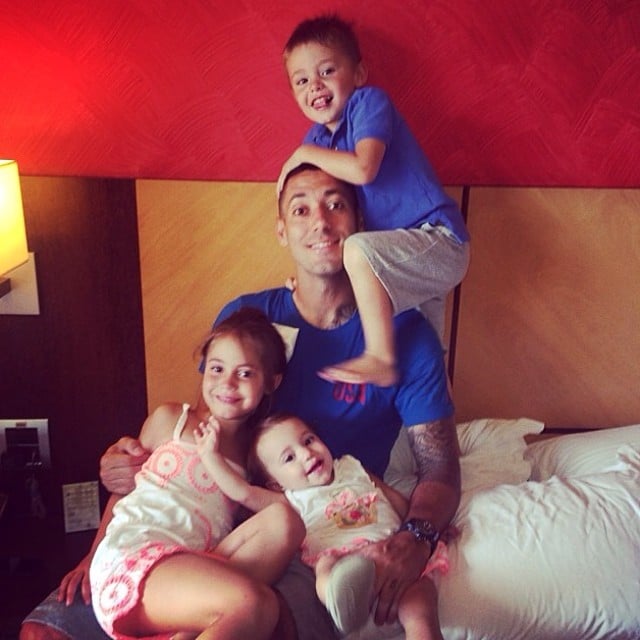 On Father's Day [4], Dempsey posted a cute picture with his kids. He and his wife have two daughters, Elyse and Sophia, and one son, Jackson.
Source: Instagram user clint_dempsey [5]
His Red Carpet Look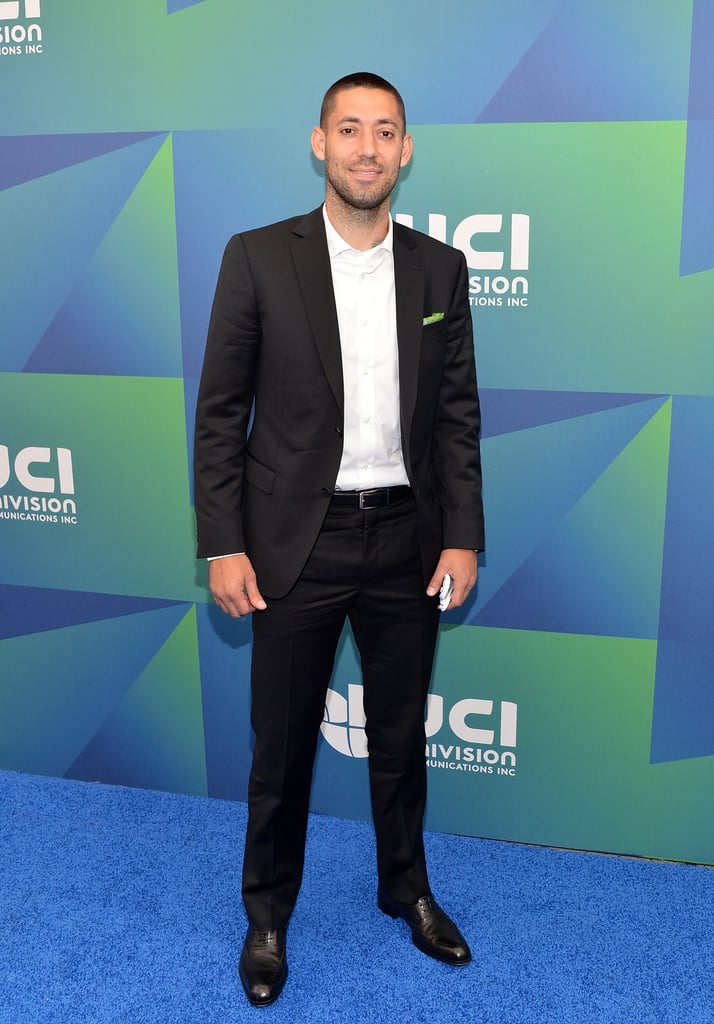 He certainly cleans up well, doesn't he? Dempsey dressed up for the 2014 Univision upfront in NYC this past May, showing off his dapper side as he posed for pictures.
His Shirtlessness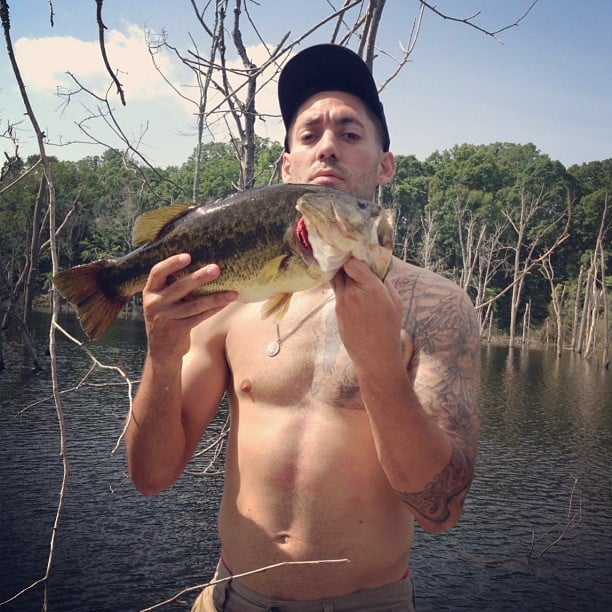 Because, well, why not?
Source: Instagram user clint_dempsey [6]
And More Shirtlessness
Thumbs-up, indeed.
His Soccer Career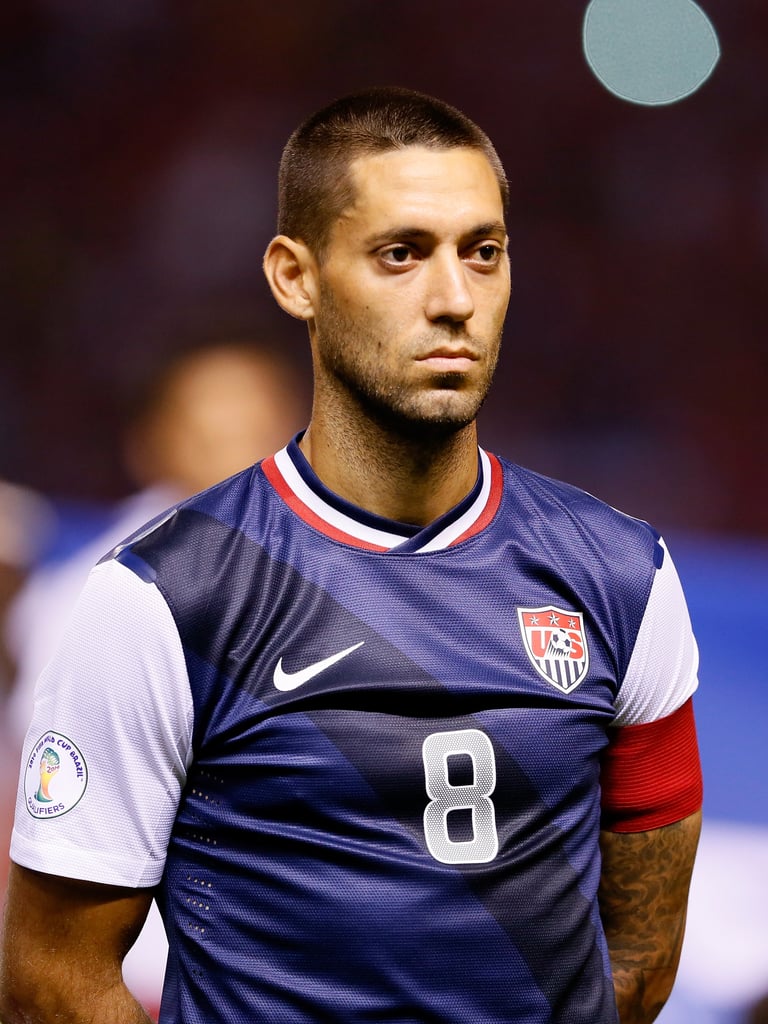 Along with being the captain of the US men's national soccer team, Dempsey plays for the Seattle Sounders FC. He previously played for the New England Revolution, Fulham, and Tottenham Hotspur.
His World Cup Win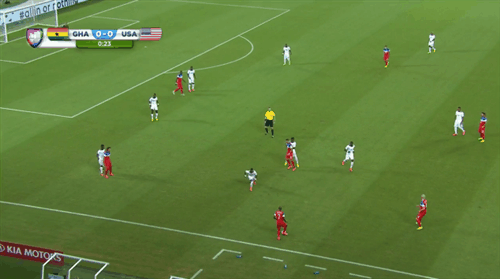 In the USA's first game of the 2014 World Cup, Dempsey scored 29 seconds into the game — one of the fastest goals in World Cup history, and the fastest-ever scored by an American in the World Cup. He also ended up with a bloody nose after the first half, having been kicked in the face by a Ghana player. Not that the injury stopped him! Dempsey continued to play, and afterward he said [7], "I think it is broken. I was having trouble breathing, and I was coughing up blood a little bit. I felt fine, and I kept going."
Go USA!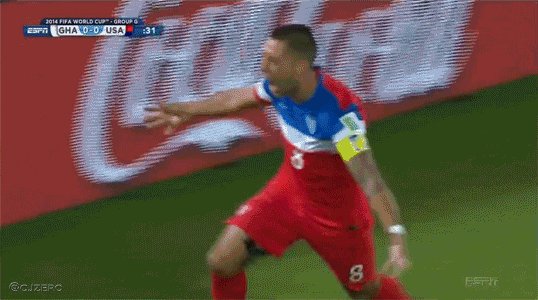 Let's hope for more of these postgoal celebrations!