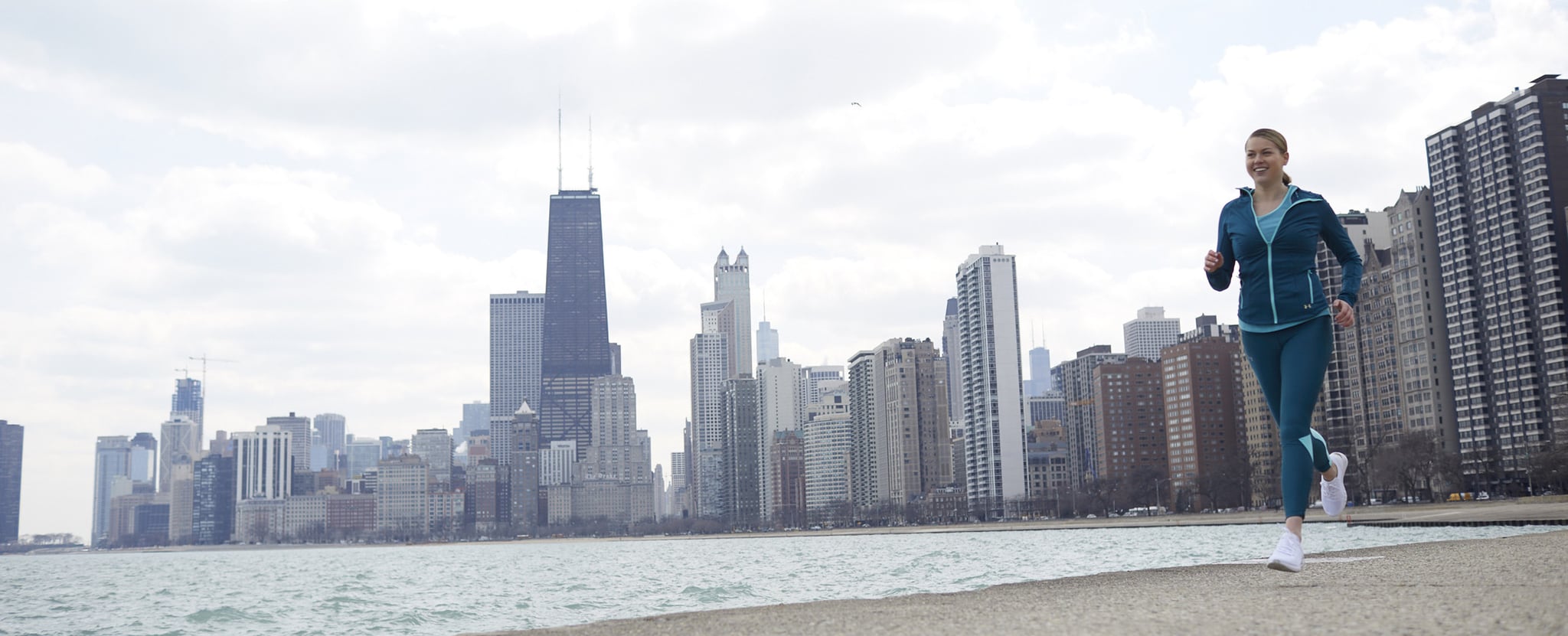 Image Source: POPSUGAR Photography / Alisha Siegel
Coolest Chicago Running Route
How 1 POPSUGAR Staffer Runs Chicago's Coolest (Hands Down!) Route
Running is a more than a workout — it's a moving meditation — so we've partnered with
Under Armour
to help you savor every minute.
When Margaret Anderson first moved to Chicago in 2014, she thought that it couldn't get better than living near Lake Michigan. "As a half-marathoner, I spent my Sunday mornings running Lake Shore Drive — from Edgewater to Navy Pier," she says. "The views were straight out of a tourism brochure."
Margaret started running in college, due in no small part to her persuasive marathon-runner dad. Her first race, the Illinois half-marathon in her college town of Champaign, IL, was the gateway to six more — which have become a family affair! "My mom and sister join my dad and me in many of the races," she says.
When Margaret moved to the west side neighborhood of Logan Square last year, she was excited but also anxious to find a new running route that lived up to the Lake Shore Trail. Lo and behold, she discovered The 606. This relatively new elevated running path winds through the city's up-and-coming near-west side, with multiple access points to trendy neighborhoods like Logan Square, Bucktown, and Wicker Park. From start to finish, here's what keeps Margaret going.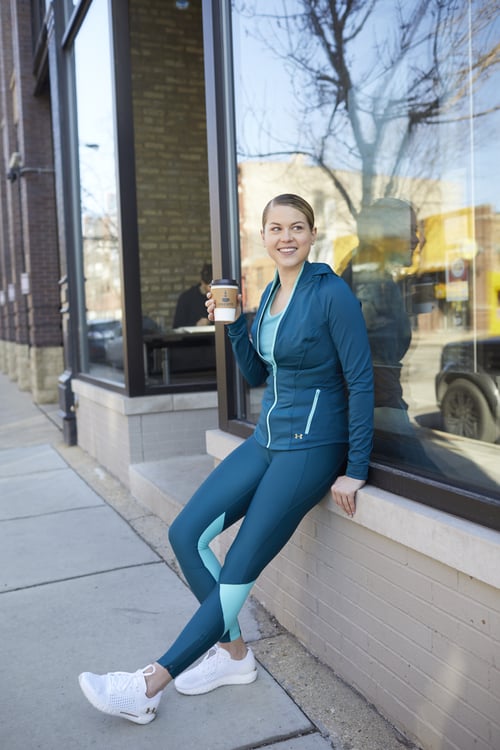 Image Source: POPSUGAR Photography / Alisha Siegel , POPSUGAR Photography / Alisha Siegel
While Margaret's training strategy is to change it up often, her favorite route enters The 606 at the Humboldt access point then continues through the Wicker Park and Lincoln Park neighborhoods to a picturesque cooldown spot by Lake Michigan.
"The 606 offers a great alternative to the packed Lake Shore running path," she says. "I love that there are so many different ways to run it. I can stick to the 606 trail for the entire route or I can peel off and enjoy running past the storefronts on Milwaukee or Armitage Avenue. And of course I love that this route allows me to finish off my long run on the lakeshore — the Chicago skyline view never gets old."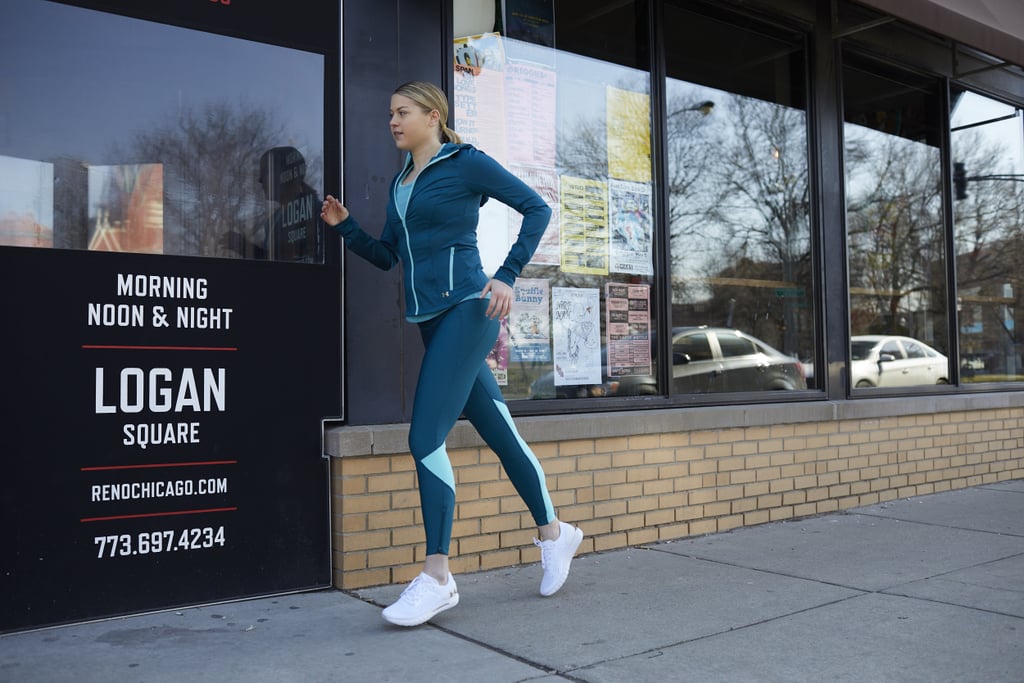 Image Source: POPSUGAR Photography / Alisha Siegel
Margaret's favorite pre- and postrun spots are on her doorstep: Ipsento Coffee to get fired up, and Reno for well-earned homemade bagels and Bloody Marys — in that order, of course. As tempting as it might be to move straight to the Marys stage post-coffee, Margaret laces up her Under Armour HOVR Sonic running shoes, stretches it out, and hits the road for Wicker Park.
"My Under Armour shoes are so cushiony, it feels like I'm running on air," says Margaret. "Its so hard to find a shoe that feels soft but has the support that you need for long runs — and these are it!" With 5.5 miles ahead of her (or 11 miles, on days when she doubles back), she's about to need them!
Image Source: POPSUGAR Photography / Alisha Siegel
From the Humboldt access point, Margaret runs to Churchill Field, then turns onto Damen Avenue into the Wicker Park neighborhood. Located just two miles from downtown, this creative epicenter owes its unique vibes to numerous art galleries, live music venues, cutting-edge restaurants, and the annual street festival, Wicker Park Fest.
"It's a supercool neighborhood," she says. "There are tons of shops, great restaurants, and people-watching. During the warmer months, Big Star is the perfect hangout with a huge outdoor patio, strong margaritas, and the best tacos (for sitting down or walking around with!)."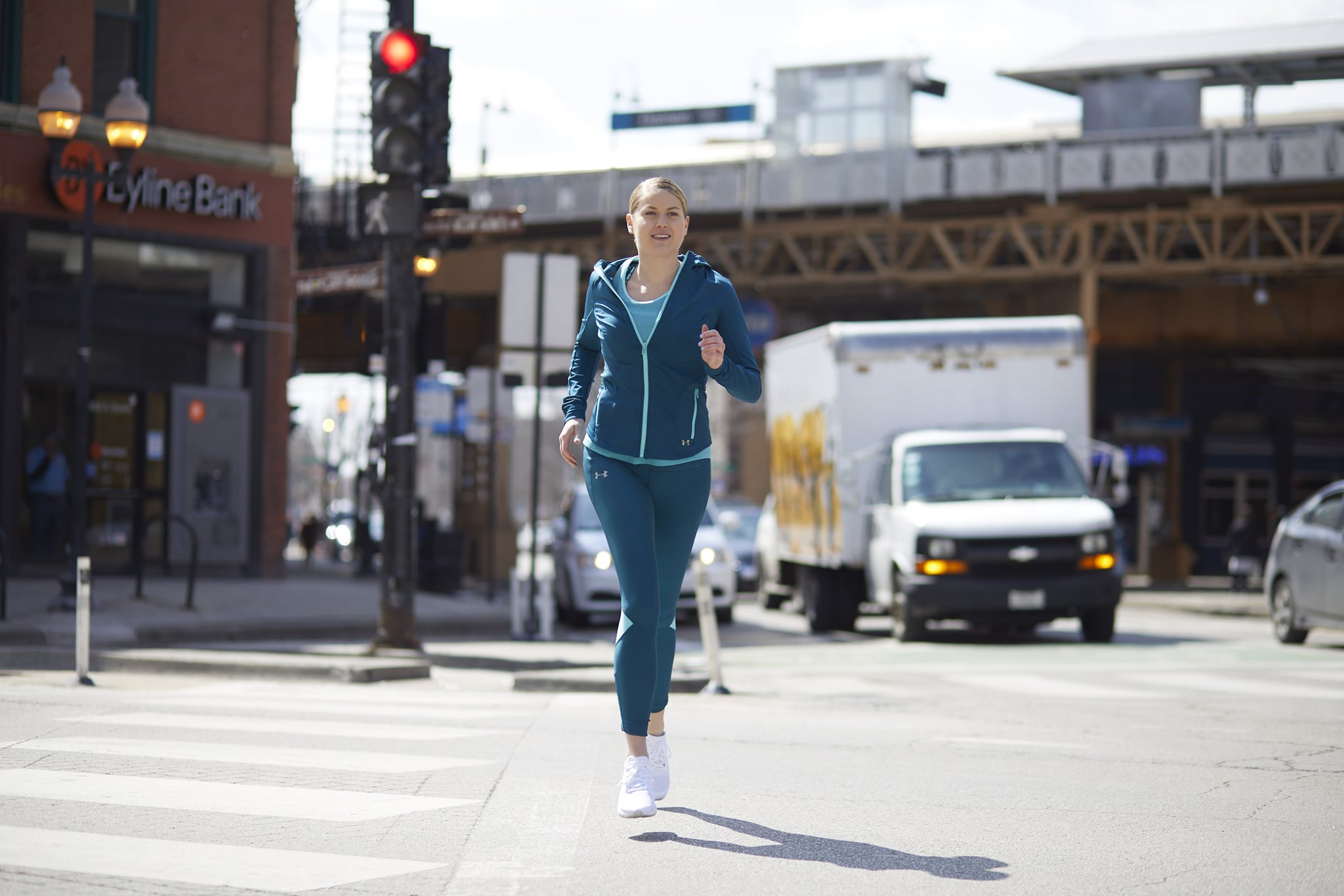 Image Source: POPSUGAR Photography / Alisha Siegel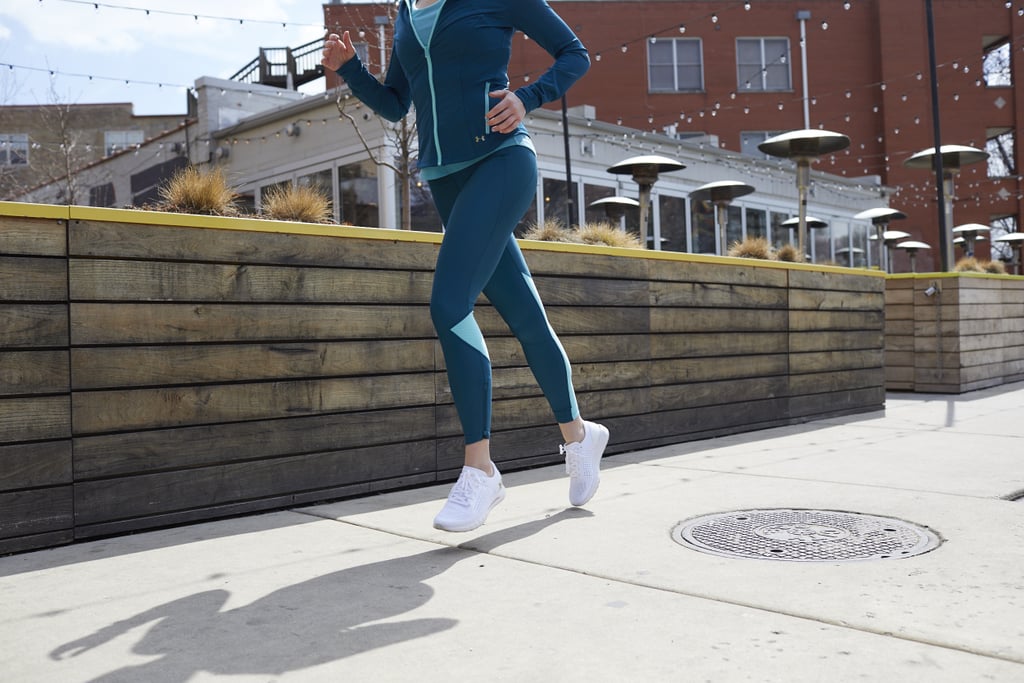 Image Source: POPSUGAR Photography / Alisha Siegel
As a solid distance runner, Margaret values routes that allow her to drift off, fully immerse herself, and forget to count the miles. "I'm always looking for routes that I can switch up," she says. "If I stick to the same one for too long, it's harder to me to lose track of time and distance. Once I memorize the mile markers? It's time for a change."

Image Source: POPSUGAR Photography / Alisha Siegel
Margaret may not try to memorize the mile markers, but she does tick off her favorite food spots. Among them is Blue Door in Lincoln Park, which she passes as she heads east toward the Lake Shore. "It's home to my favorite salad in the city — the Brussels and kale (with Brussels, kale, bacon, Parm, and maple dressing)," she says. "Its also right across the street from Oz Park, which has gardens and statues from the Wizard of Oz scattered throughout. It's a great place to hang out and eat."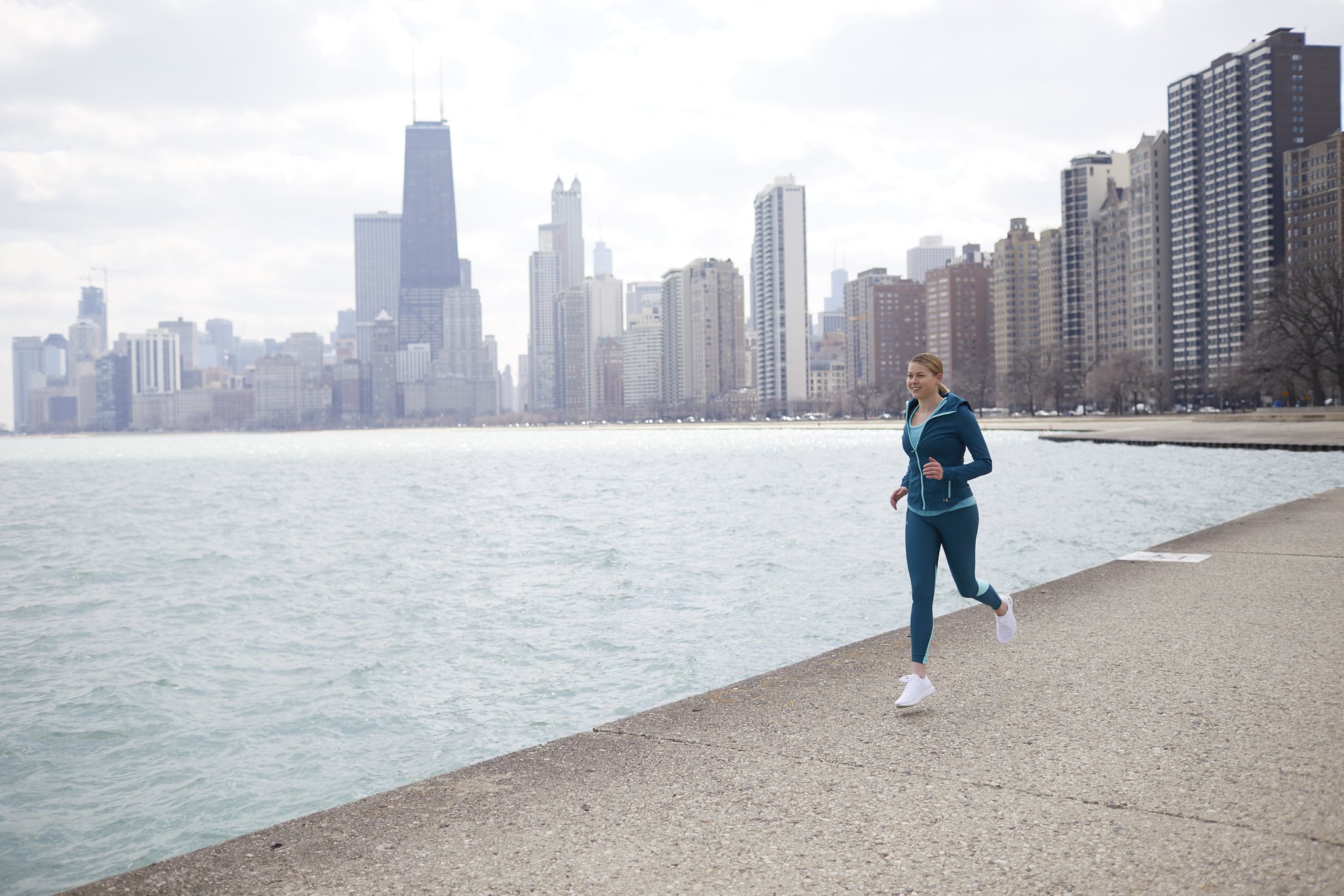 Image Source: POPSUGAR Photography / Alisha Siegel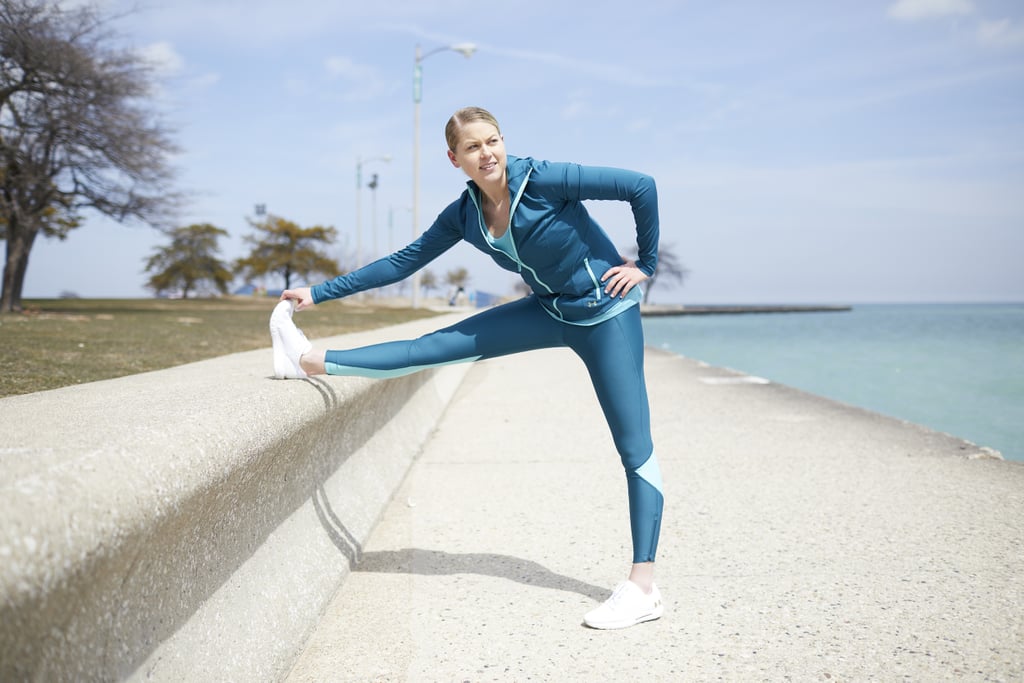 Image Source: POPSUGAR Photography / Alisha Siegel
By the time Margaret cools down at her favorite spot by the lakeshore, she's that much closer to crushing her next race — the fantastically titled Grandma's Marathon in Duluth, MN, on June 16.
"I'll be running alongside my family for the first time in about a year," she says. "We plan our races around exploring a different city, and Duluth, MN, is beautiful during the summertime." And, of course, there's also that finish line.
Credits: Photography: Alisha Siegel; Art Direction: Shanna Greenberg; Design: Meg Konigsburg; Production: Andi Hensley; HMU Art: Alisa Radoi; Illustrations: Alessandra Olanow