David Beckham [1] put his incredible body on display on Thursday when he stopped by a beach in LA with his family. The retired soccer star was in the middle of a fun day with his boys, which also included a stop by the LA Dodgers game against the Atlanta Braves later that day. The Beckhams are familiar faces in the stands at sporting events — whether it's hockey, soccer, or baseball games — and David made sure to get cute while cuddling with his son Romeo. Victoria Beckham [2] was not with her family during their outings, but she did share some inspirational words on her Twitter account. She wrote [3]: "'Unlock somebody's greatness with your words,' Make someone feel AMAZING today x happy Thursday."
This is hardly the first time we've seen David shirtless [4], but it's always great to see him flaunting his athletic frame. David's abs were on display earlier this Summer when he starred in steamy new underwear ads for his line for H&M [5]. Of course, if you want more of David, you can check out our roundup of his hottest shirtless pictures [6].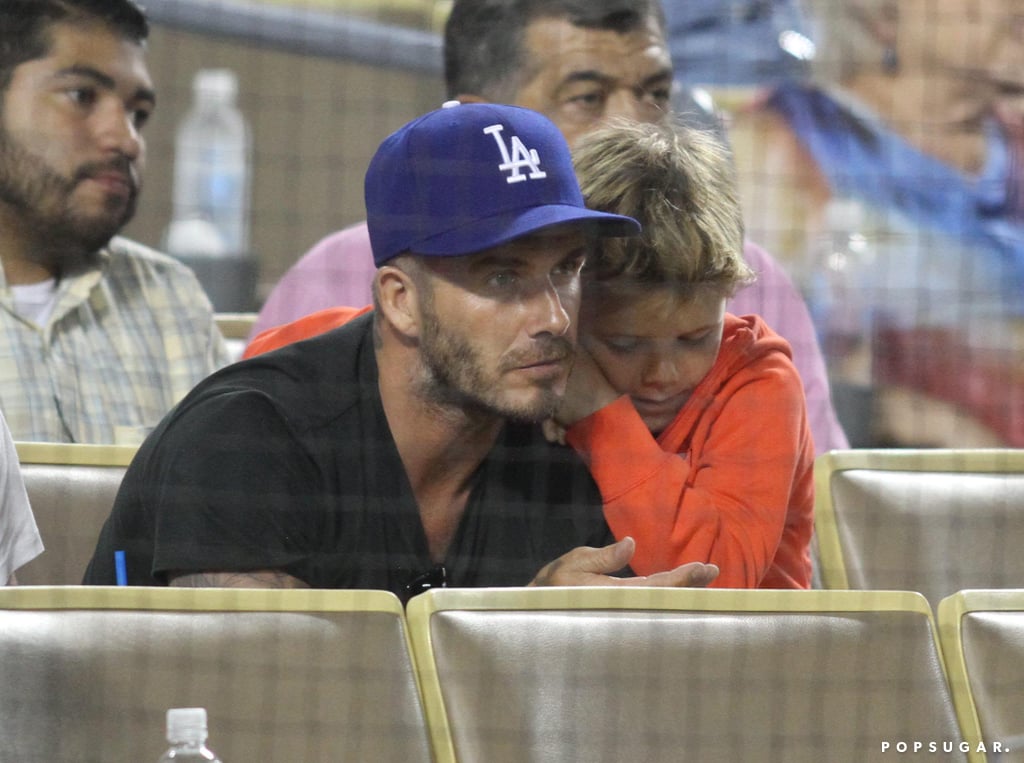 David snuggled with Romeo while watching a Dodgers game.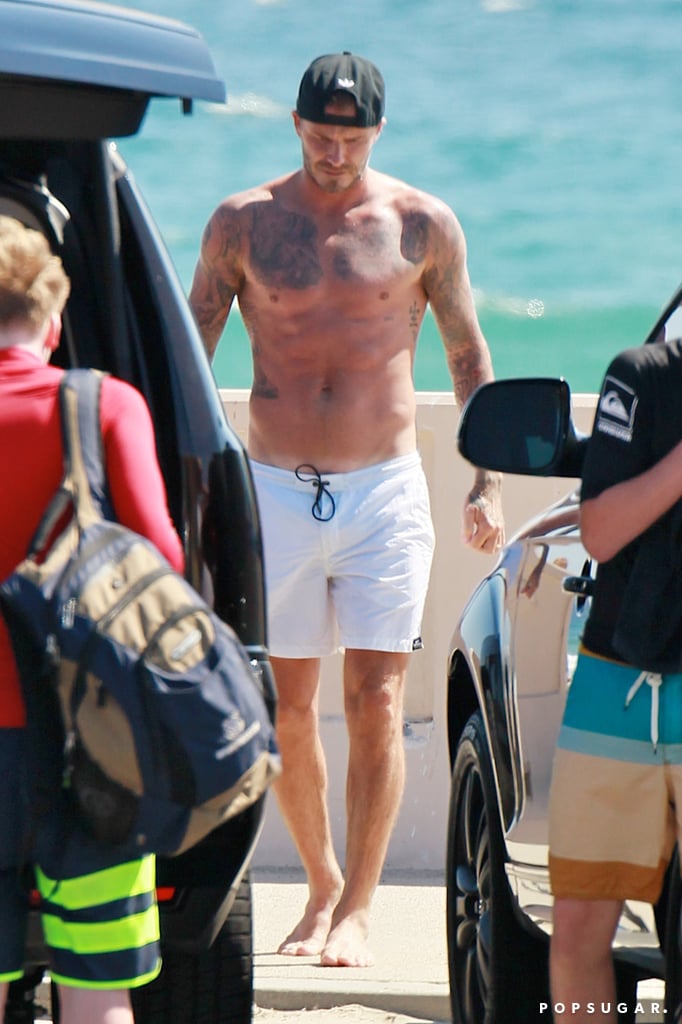 Earlier in the day, David hit the beach with his family.