Drew Barrymore [1] put her growing baby bump on display at the People's Choice Awards in LA on Wednesday night. The actress, who is pregnant with her second child, arrived wearing a lovely Vionnet t-shirt dress with a yellow tulle skirt. She was her usual glowing, smiling self as she posed for photos backstage. While Drew wasn't up for any trophies tonight, she did come on stage to present an award to her former costar Adam Sandler [2].
In addition to her big pregnancy news — Drew announced last month that she is expecting a baby girl [3] — the actress is gearing up for the release of her new photography book, Find It in Everything [4], as well as the romantic comedy Blended [5], which costars Adam Sandler and hits theaters in May. Drew also recently opened up about not opening up in the February issue of Marie Claire [6], saying, "I don't want to talk about sex anymore. I'm such a prude these days."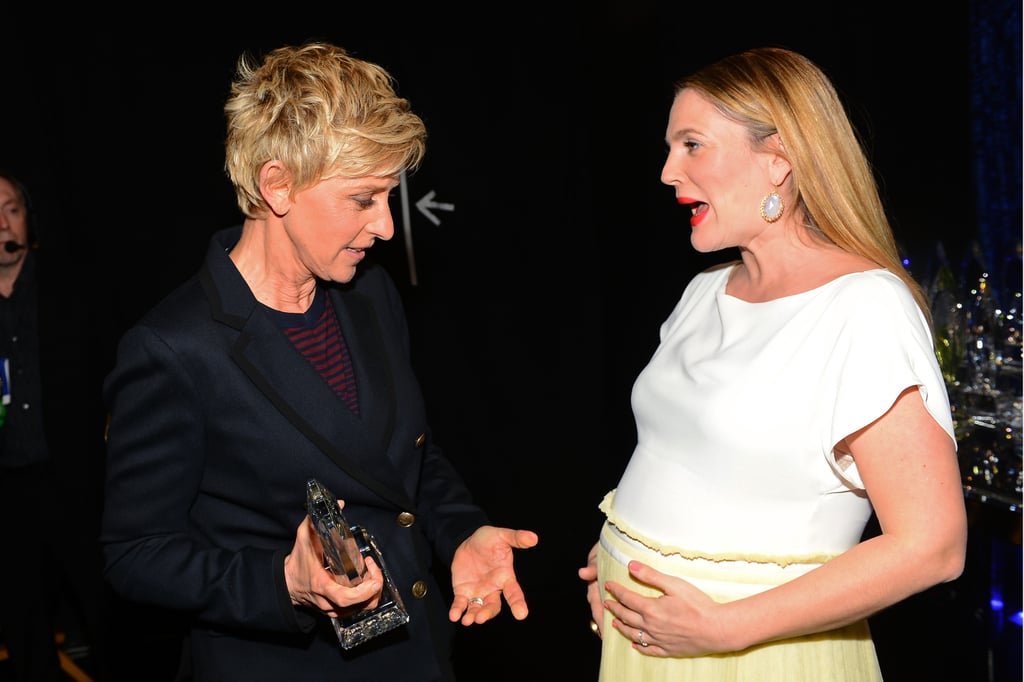 Ellen DeGeneres [7] and Drew shared a special backstage moment.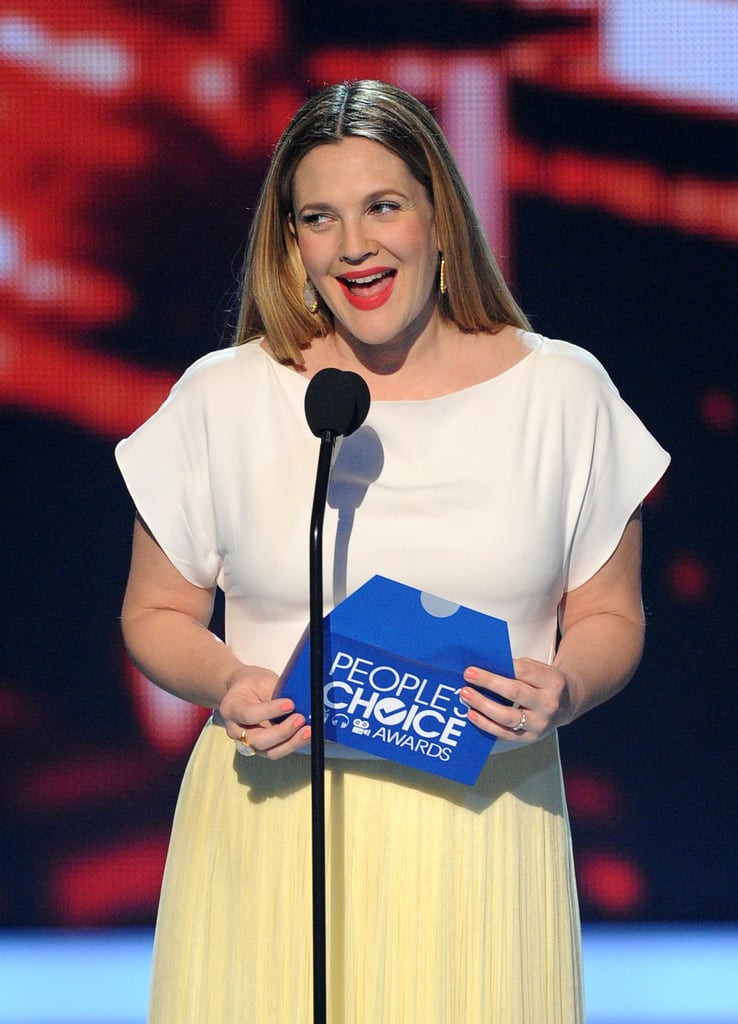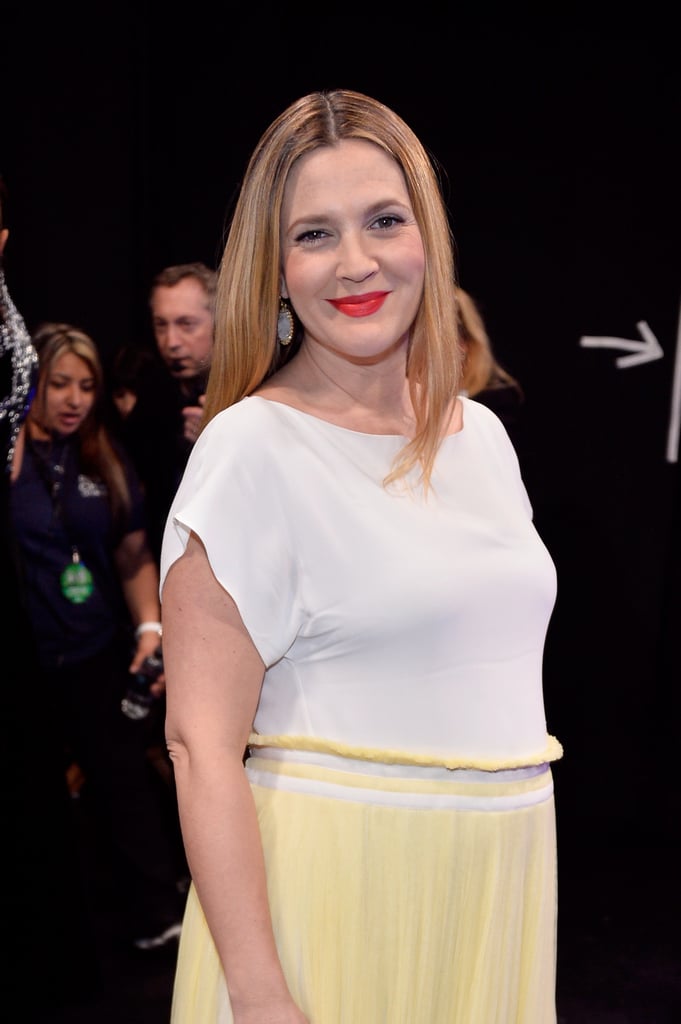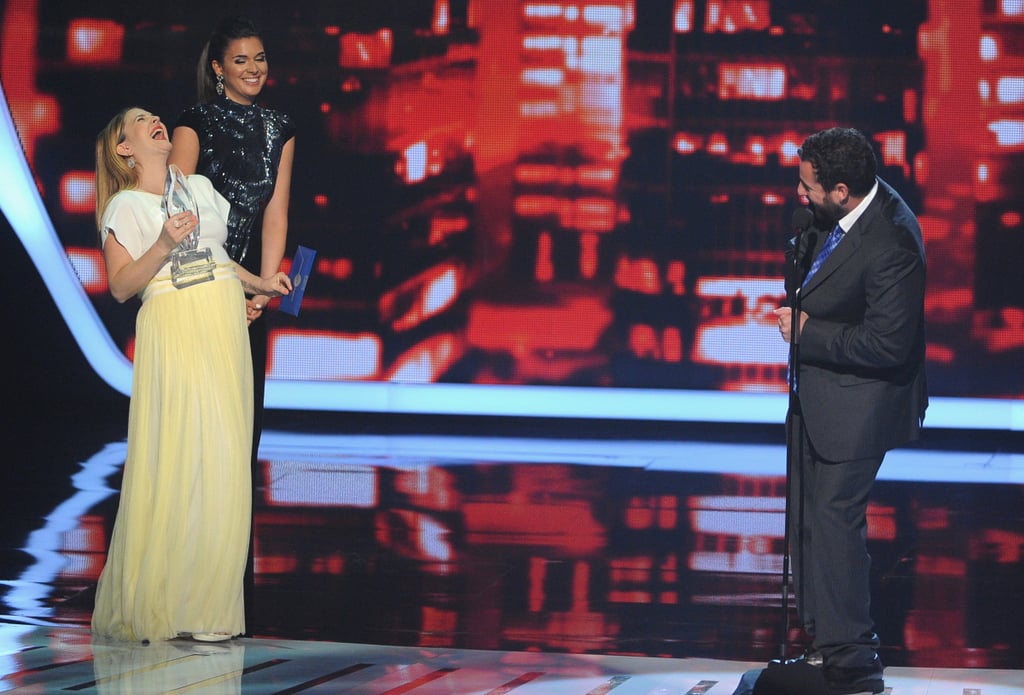 Adam Sandler [8] made Drew laugh on stage.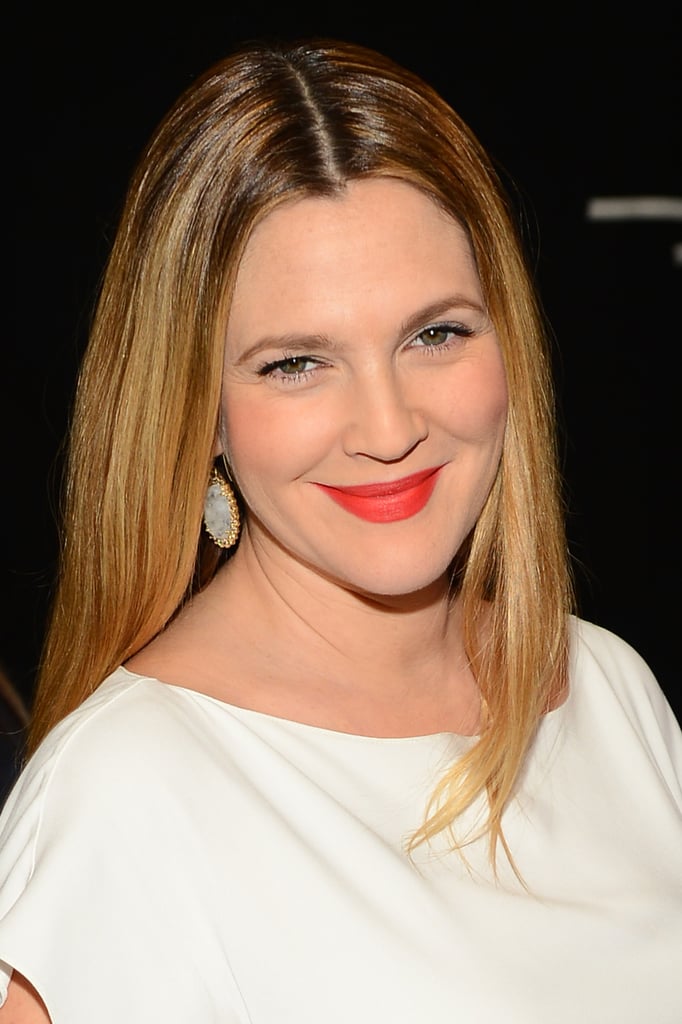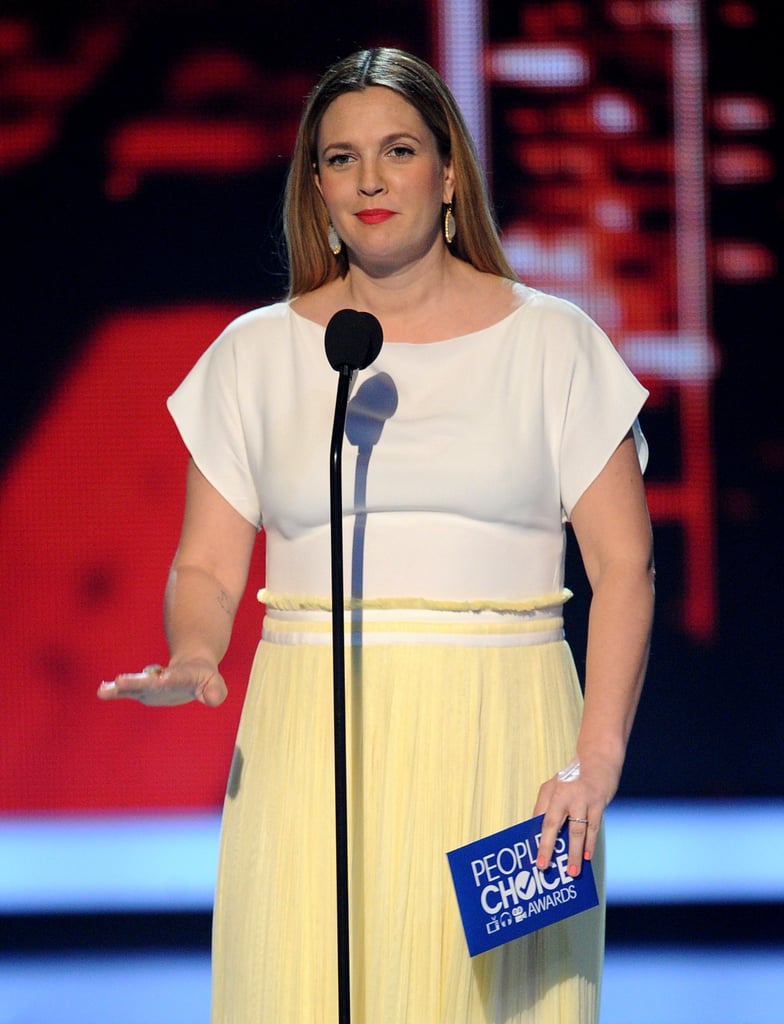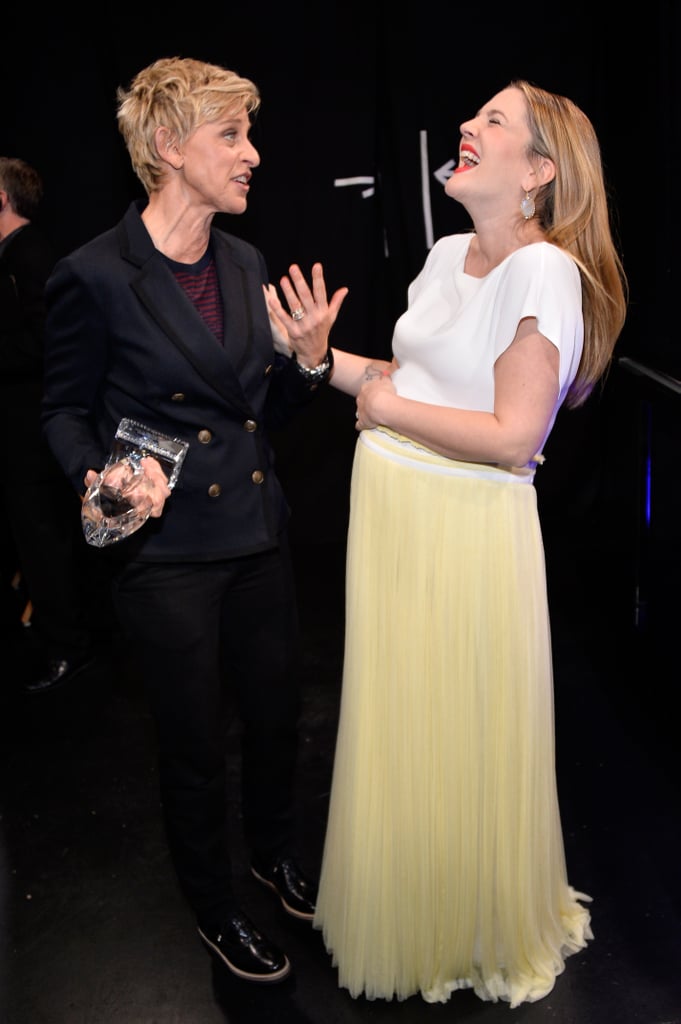 Ellen and Drew had a backstage giggle fest.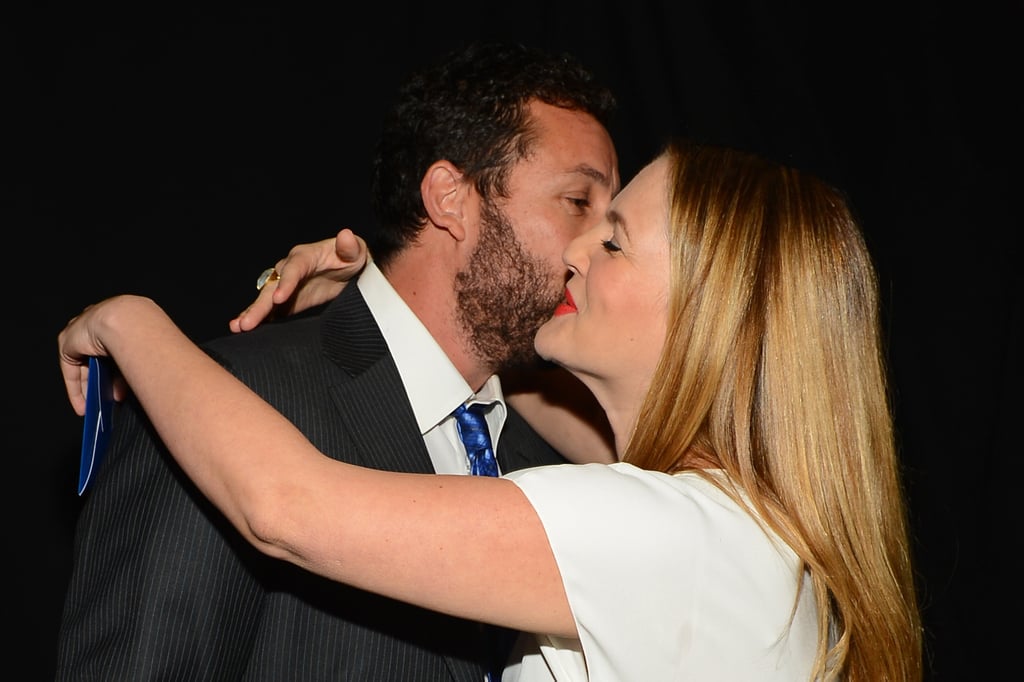 Adam gave Drew a kiss backstage.