The Duke and Duchess of Cambridge were joined by Prince Harry on Tuesday for another round of events at the Commonwealth Games. Kate wore a blue dress [1] for the occasion and showed off her sporty side [2] with a hopping game. The trio first popped up in the stands on Monday, when they checked out something on Kate's phone, met up with Prince Edward, and Kate showed playful PDA with William. Their visit echoes back to the time that the royals were familiar faces in the stands at the London Olympics in 2012. They're hardly the first royals to visit the Commonwealth Games this year. Queen Elizabeth II took part in a now infamous photobomb [3] last Thursday when she attended an event at the Games. There were no reports of Kate, William, or Harry photobombing members of the public during their stop, although William and Harry did get in on the selfie craze earlier this month when they took their first ever selfie in Buckingham Palace [4]. Kate, we're still waiting for your selfie!
The group will be together again next week to continue with their royal work. On Monday, they will travel to Belgium for a short trip to commemorate the 100th anniversary of World War I. Kate and William will be received by King Philippe and Queen Mathilde during their visit, and all of them will make memorial stops to honor those who lost their lives. On Tuesday, the group will be back in London to oversee a poppy installation at the Tower of London's moat for another memorial to World War I.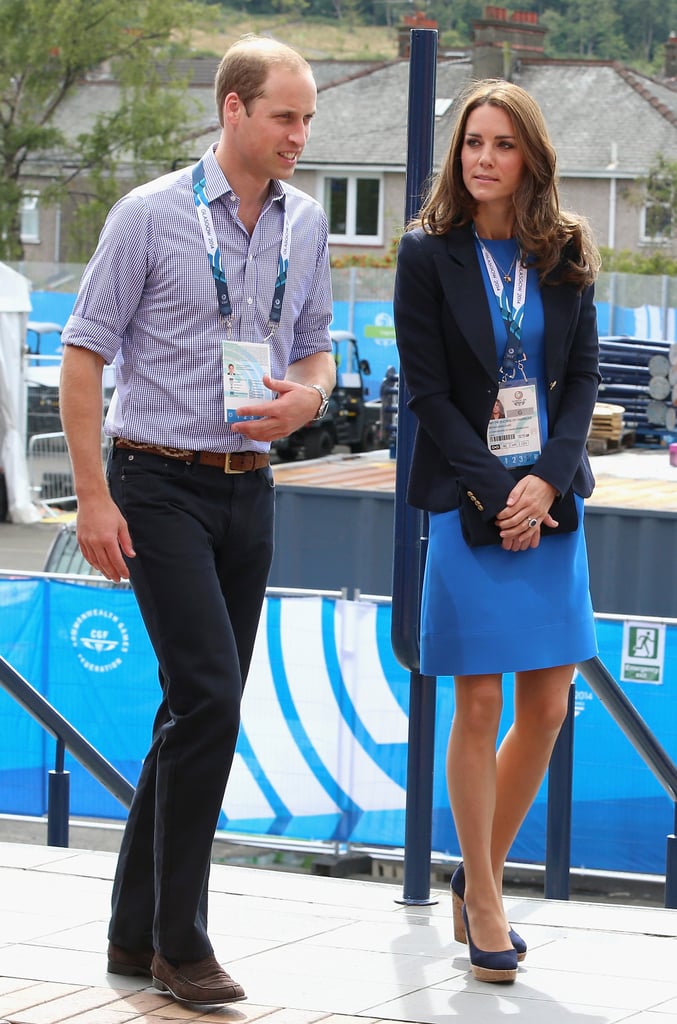 Will and Kate arrived at the Commonwealth Games on Tuesday.
Kate, Will, and Harry met with Usain Bolt.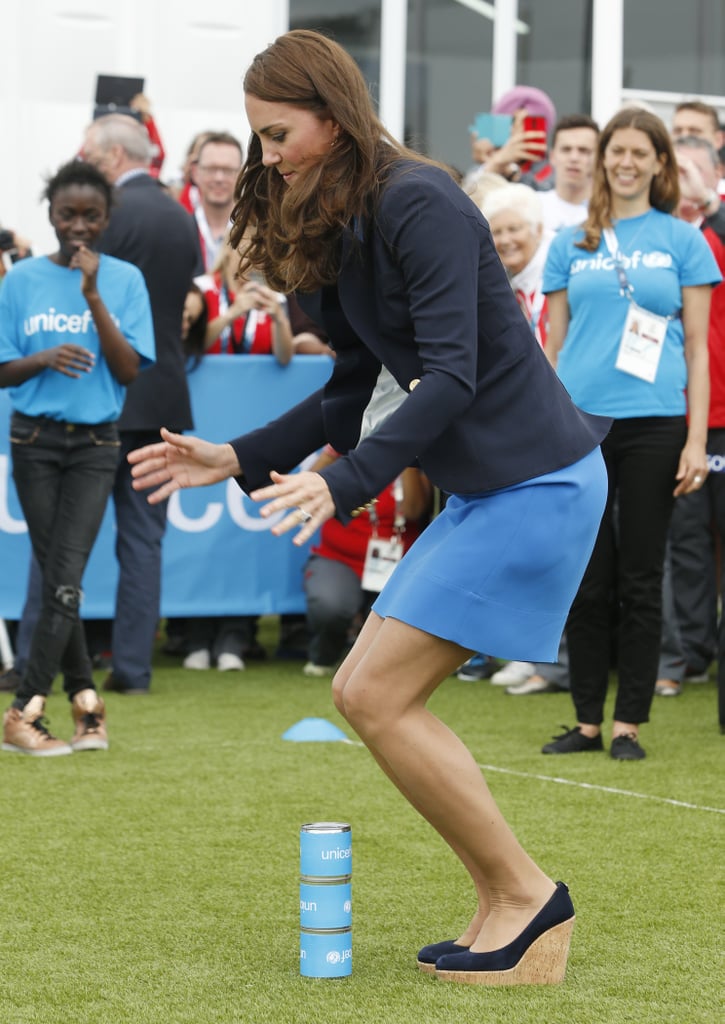 Kate showed off her hopping skills while wearing tall wedges.
Go Kate!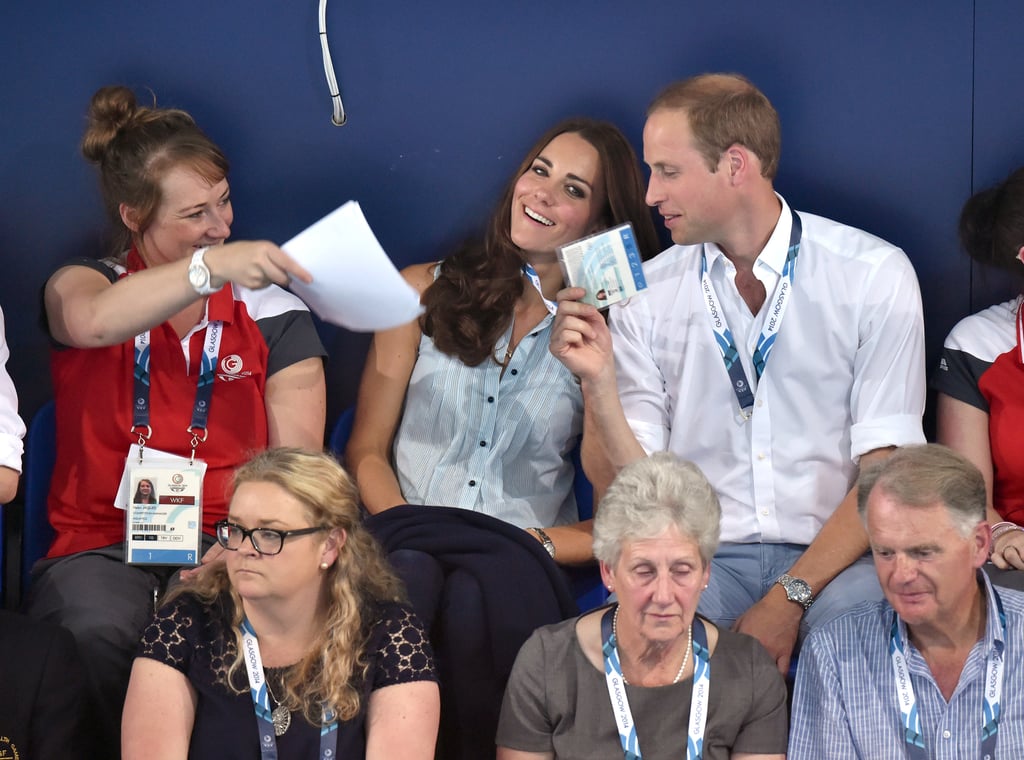 On Monday, William playfully used Kate's badge as a fan.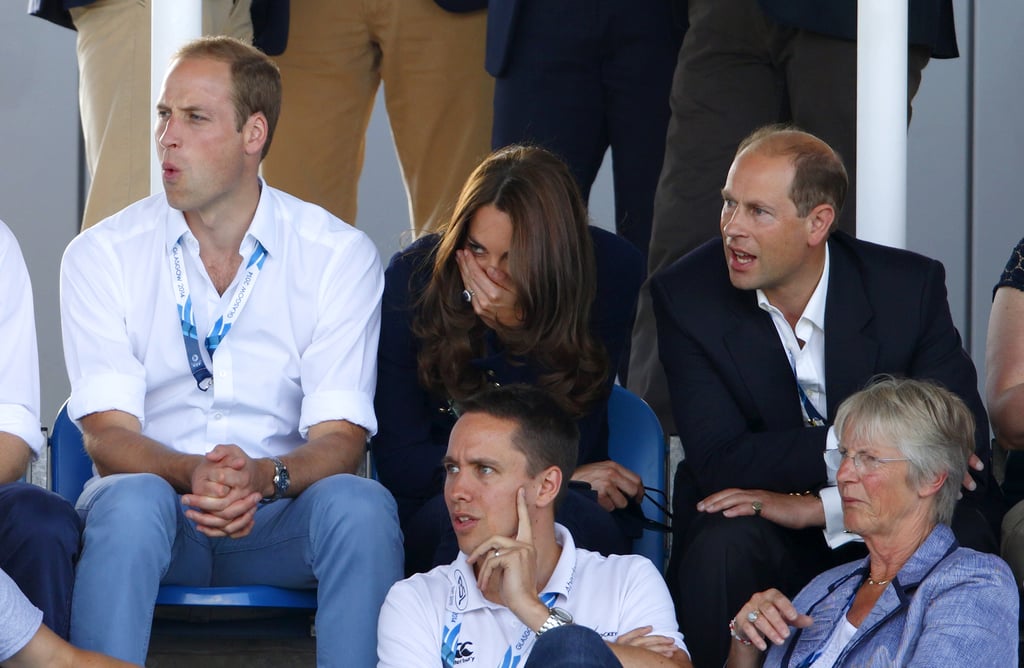 Will, Kate, and Prince Edward couldn't hide their expressions while watching the Wales v. Scotland hockey match on Monday.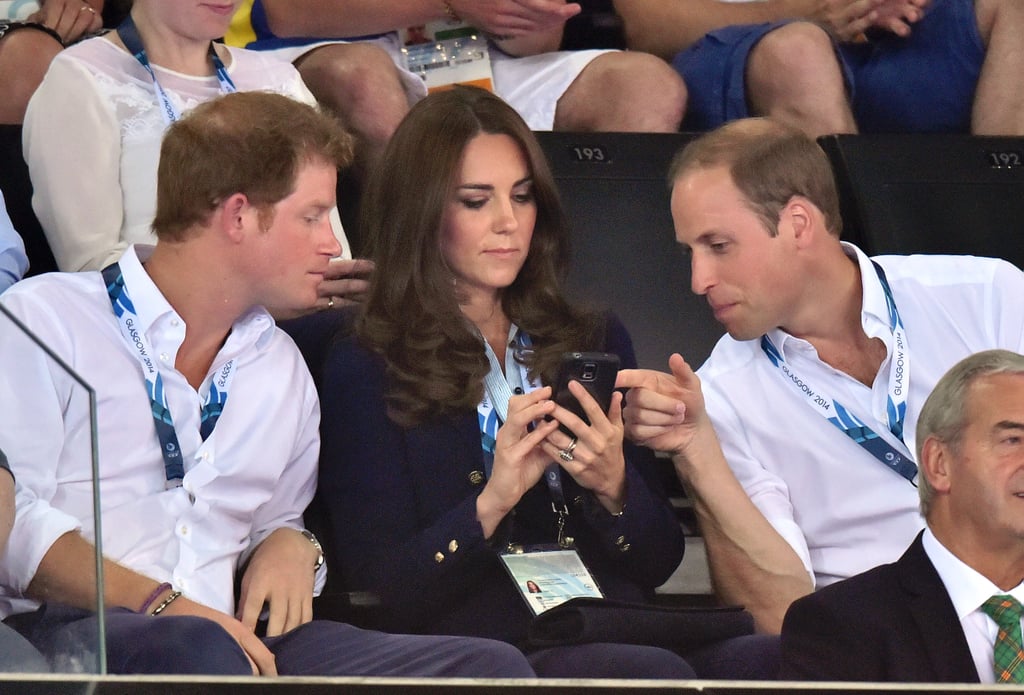 Kate showed Harry and William something on her phone during Monday's games.
Kate lovingly placed her hand on William's knee on Monday. Keep scrolling for more photos from the royal family's two days at the Games!