Easy Whole Wheat Pizza Recipe
Whole Wheat, Yeast-Free Pizza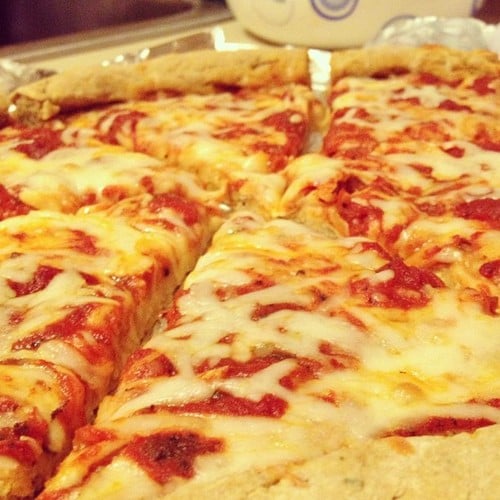 Homemade pizza, made with a whole wheat crust in less than 1 hour?
Yes please. Sign me up. I want the first piece.
The dough requires no yeast and can be ready in less than 30 minutes.The entire pie will be done in less than an hour.
Sounds like my kind of pizza. Sorry, just kidding. All pizza is my kind of pizza.
Alright, I'll stop yapping about pizza now because I know you're dying to go make this ASAP.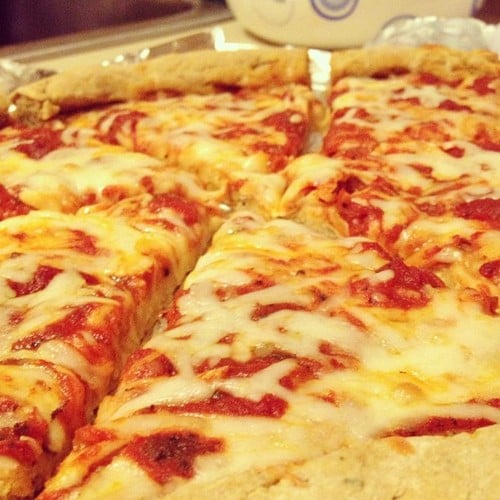 Whole Wheat, Yeast-free Pizza
The Hungry Runner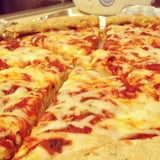 Ingredients
Ingredients:
For the dough-
2 & 1/2 cups flour (2 cups whole wheat, 1/2 cup oat flour) *Probably works with just whole wheat flour too, but the dough will be a bit more dense and heavy.
1/2 tsp. seat salt
1 T baking powder
3 T olive oil
oregano
basil
1 cup water
For the pizza-
2/3 cup tomato sauce (I used Classico's Tomato and Basil.)
4 oz. (about 1/2 bag) shredded mozzarella cheese
Directions
1. In a large bowl, mix together the flour, salt, baking powder, oregano, and basil. (It's up to you how much oregano and basil to use. I just throw in a few dashes of each.)
2. When the dry ingredients are well mixed, add in the olive oil. Gradually add in the water, stirring constantly. When a dough like texture starts to form, sprinkle a small amount of all purpose flour over the mixture. Cover your hands with more all purpose flour and begin to knead the dough until everything is well mixed and you have a round ball of dough.
3. Flatten the dough out onto a large, non-stick pizza pan or baking sheet. (Sprinkle a small amount of all purpose flour on the surface of the pan for extra non-stick protection!) Roll the edges of the flattened dough to form a thick crust.
4. Spread half of the sauce over the dough, then sprinkle on half of the cheese. Repeat the same with remaining sauce and cheese (finishing with the cheese).
5. Bake at 350 degrees for 20-25 minutes or until crust is golden brown.
Information
Category

Main Dishes, Pizza