We already know what the actual Oscar winners list [1] looks like, but given everything that went down on Sunday night, we think there are a few awards that still need to be handed out. We're imagining a whole separate group of winners, one where Kevin Spacey [2] gets rewarded for being an excellent pizza passer, Peter Nyong'o gets recognized for being a supportive brother, and Jim Carrey [3]'s face finally gets the credit it deserves. Read on for the categories we'd like to see added to the roster.
Source: Getty [4]
Best Verbal Hashtag: Cate Blanchett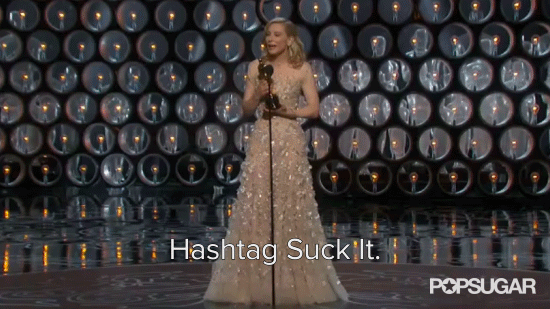 Barely edging out Ellen DeGeneres [5]'s "Hashtag Blessed."
Best Plate-Passing in a Supporting Role: Brad Pitt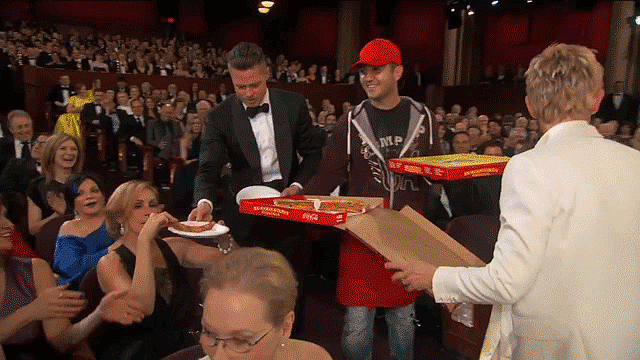 Look at him! Passing out plates like a boss!
Most Unorthodox Payment For Pizza: Lupita Nyong'o's Lip Gloss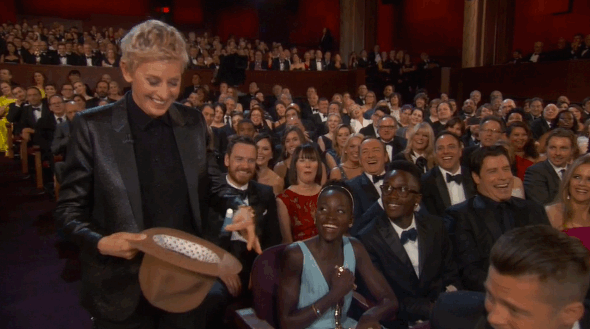 Which Ellen promptly put in her pocket, of course.
Most Enthusiastic Back-Up Dancers: Corinne and Jamie Foxx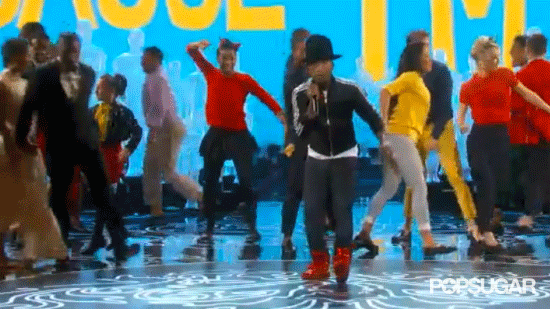 They just bolted out from the wings, no questions asked.
Most Creative Facial Expressions by an Actor in a Presenting Role: Jim Carrey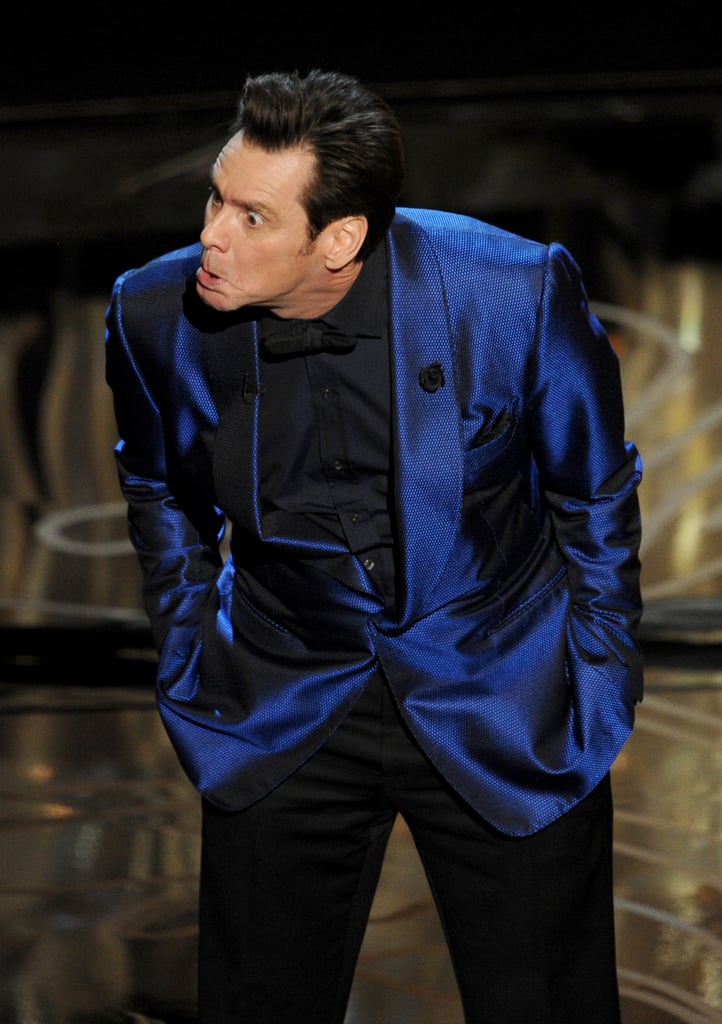 Really though, is there ever a time where Jim Carrey [6] wouldn't win this award?
Most Interesting Interpretation of Black Tie: Pharrell Williams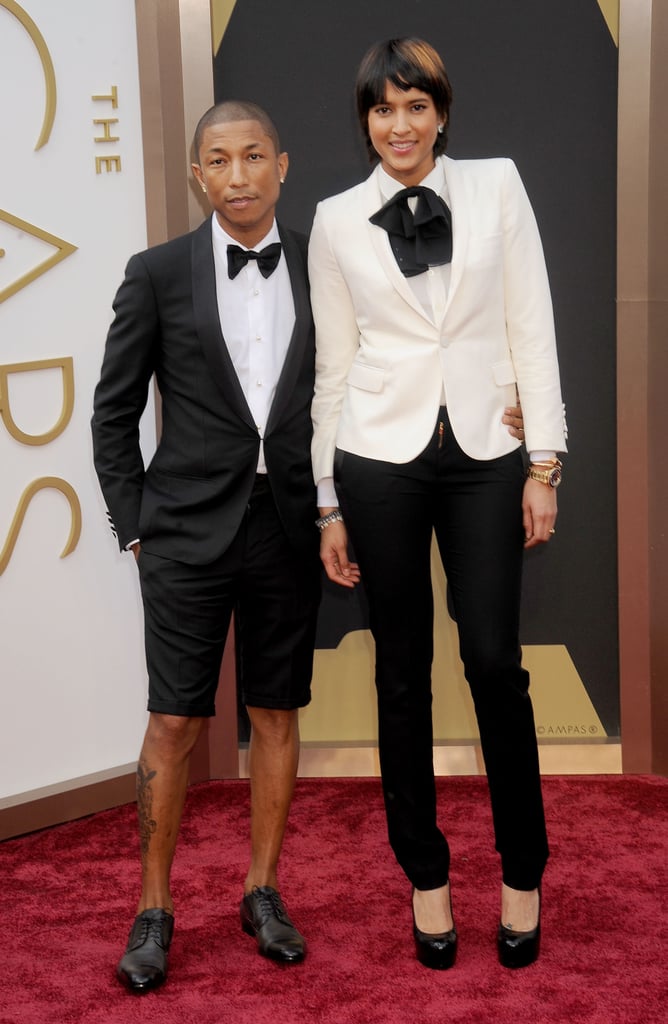 If anyone was going to rock shorts at the Oscars, it was obviously going to be Pharrell.
Rightest Place at the Rightest Time: Peter Nyong'o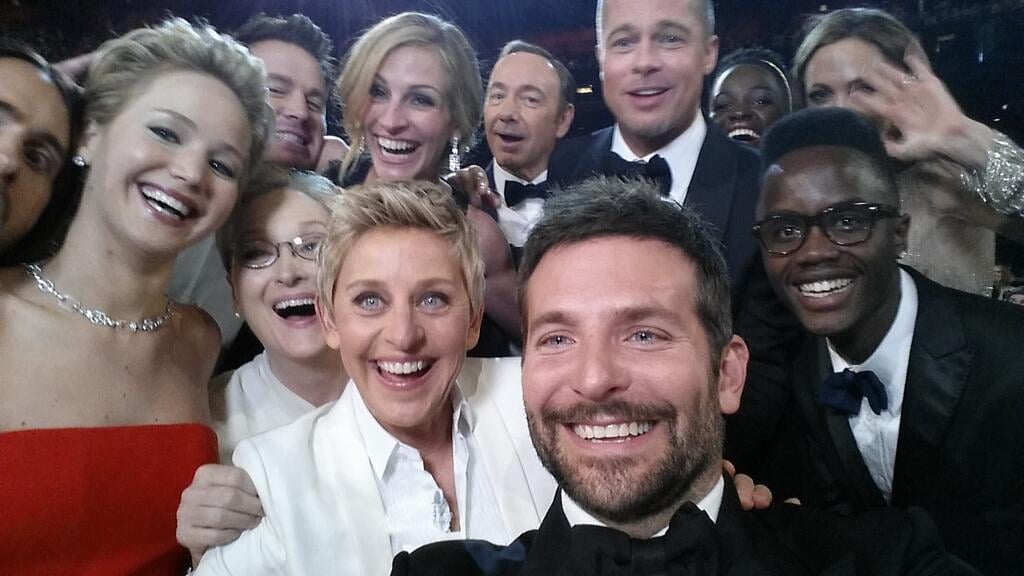 He slipped right in to the selfie of the century, and he wasn't even sorry about it.
Source: Twitter user TheEllenShow [7]
Best Featured Sibling in a Very Supportive Role: Peter Nyong'o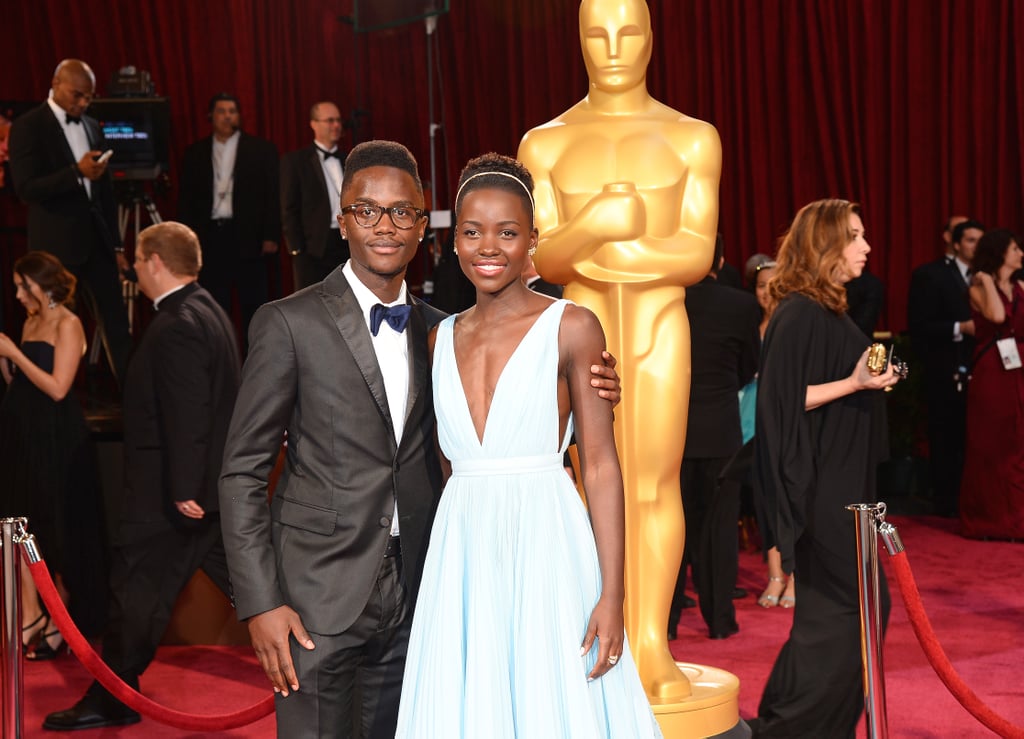 Best Featured Sibling in a Very Supportive Role (Runner-Up): Shannon Leto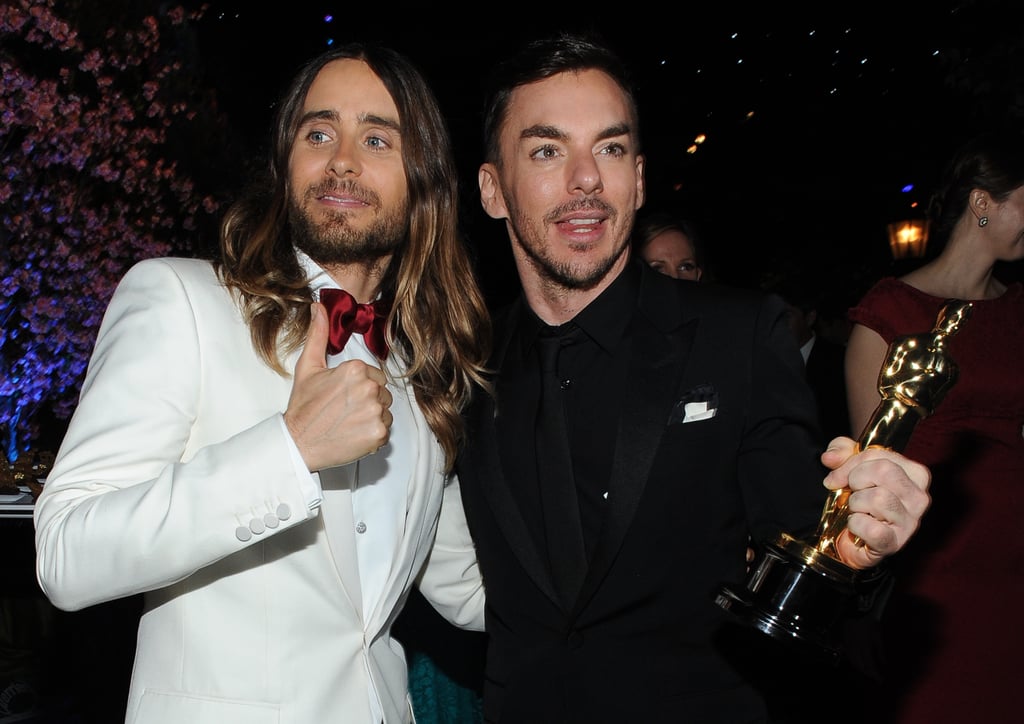 Most Enthusiastic Pizza Supporter: Kerry Washington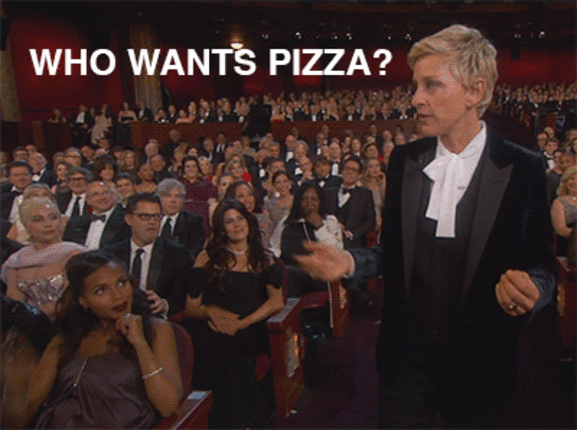 Look at her hand just shoot up. Not even a shred of doubt in her mind.
Best Literal Interpretation of a Nominee: Jennifer Lawrence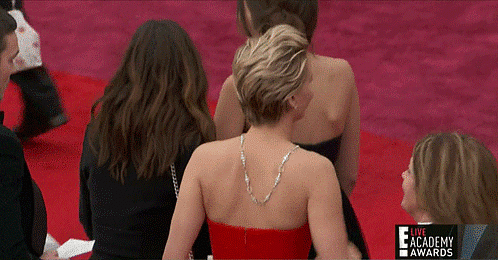 . . . in Gravity. Get it?
Source: E! [8]
Best Supporting Shimmy in a Musical Number: Meryl Streep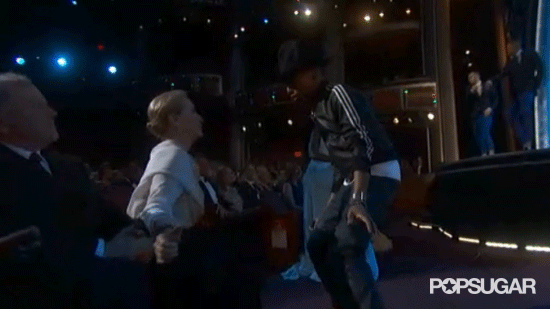 Look at her go!
Best Supporting Shimmy in a Musical Number (Runner-Up): Lupita Nyong'o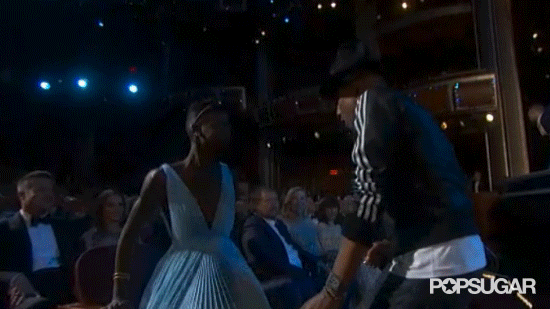 We couldn't get enough Lupita. We just couldn't.
Best Pizza Passing in a Tuxedo: Kevin Spacey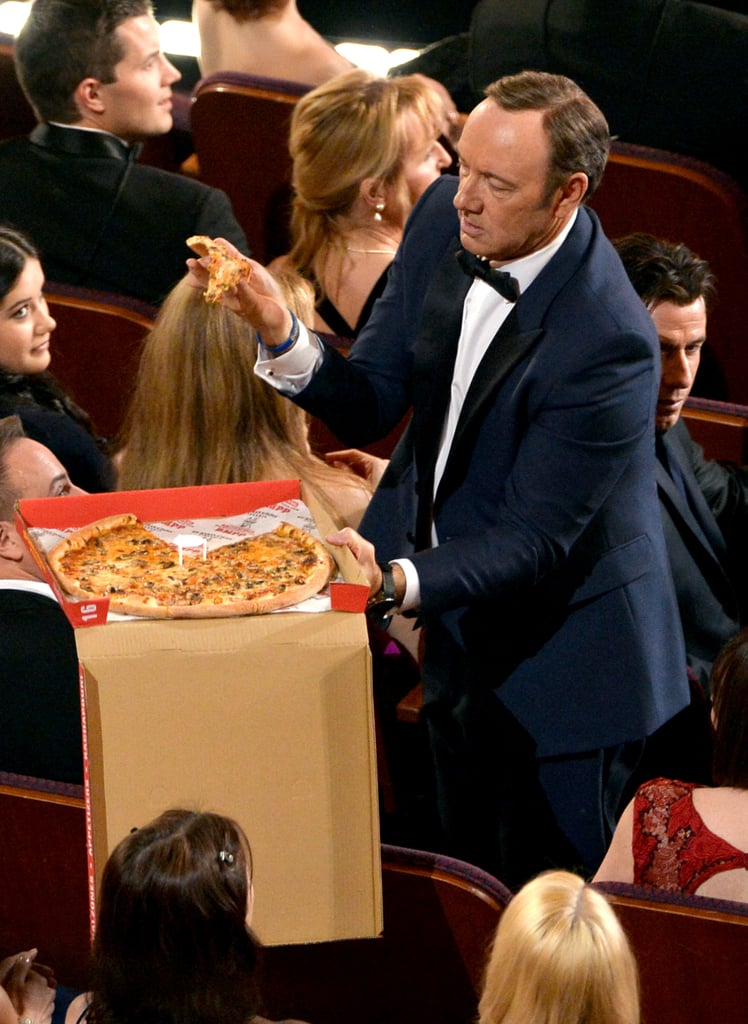 Kevin Spacey [9] did GREAT as a pizza passer. He also did a really good job topping out that amazing selfie.
Most Unabashed Pizza Acquirement: Harrison Ford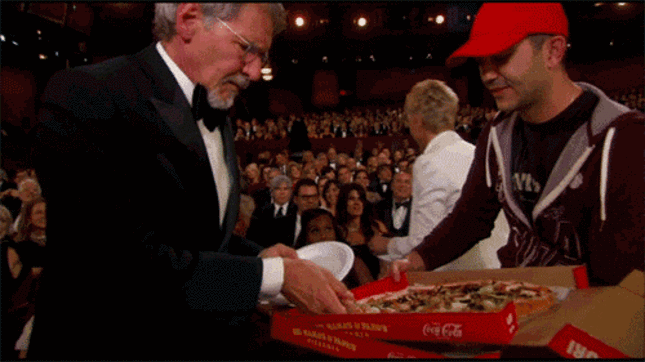 He walked right up and was like, "I'll take this one."
Most Upsetting No-Show: Andrew Garfield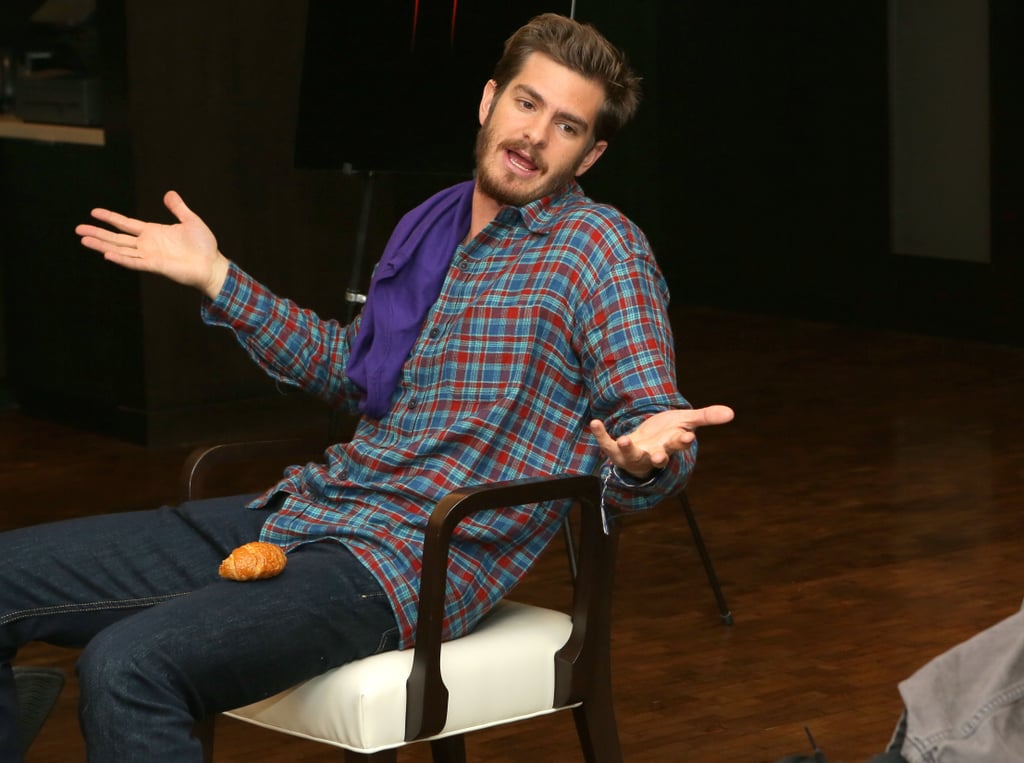 Every Andrew Garfield appearance is a desired Andrew Garfield appearance.
Most Upsetting No-Show (Runner-Up): Emma Thompson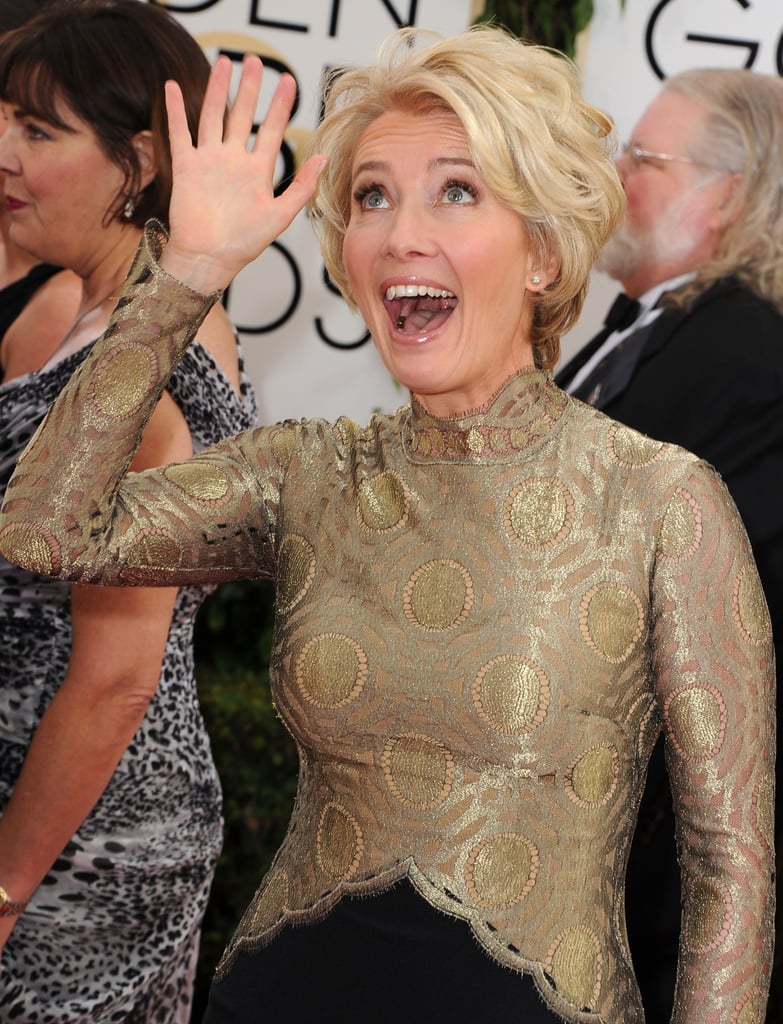 With all the shoe-tossing, over-the-moon applause, and more, we can't even imagine what Emma would do at the Oscars.
Cutest Couple That Isn't Actually a Couple: Emma Watson and Joseph Gordon-Levitt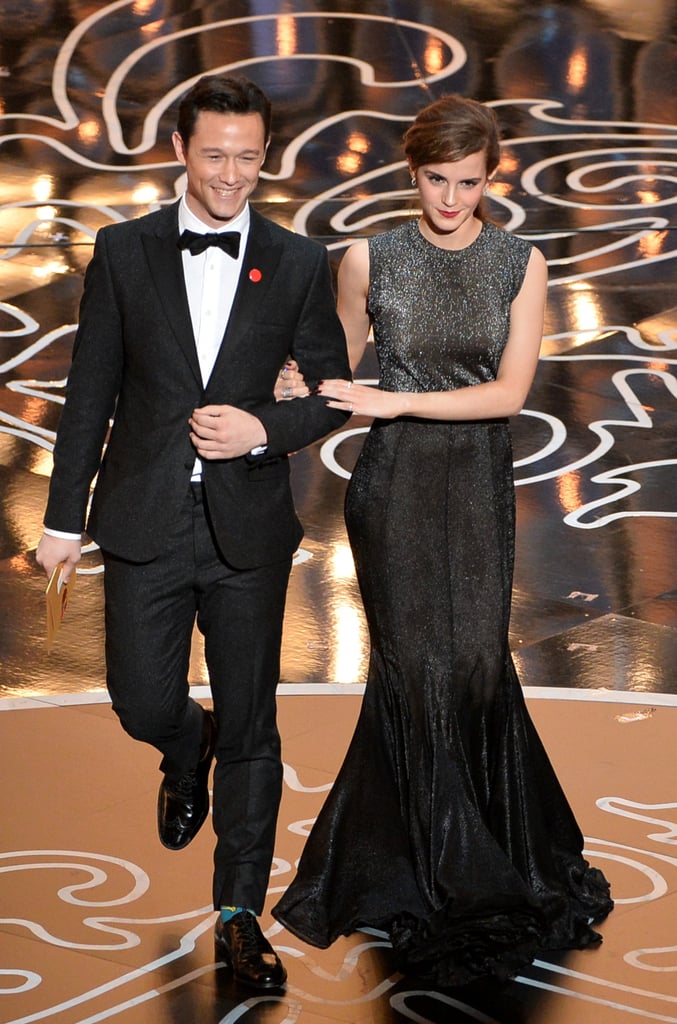 How cute were they? That bow!
Best Adapted Moment to Belt Out a Solo: Darlene Love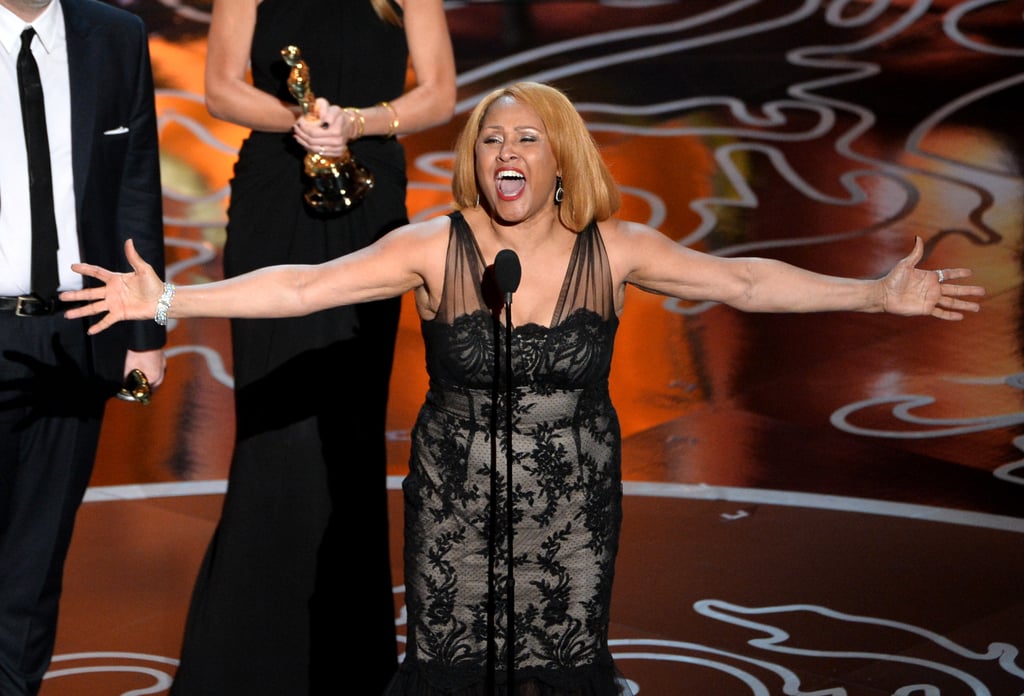 Nobody saw that one coming, and that was kind of the beauty of it.
Best Secret Reference to the Wizard of Oz: Pharrell's Shoes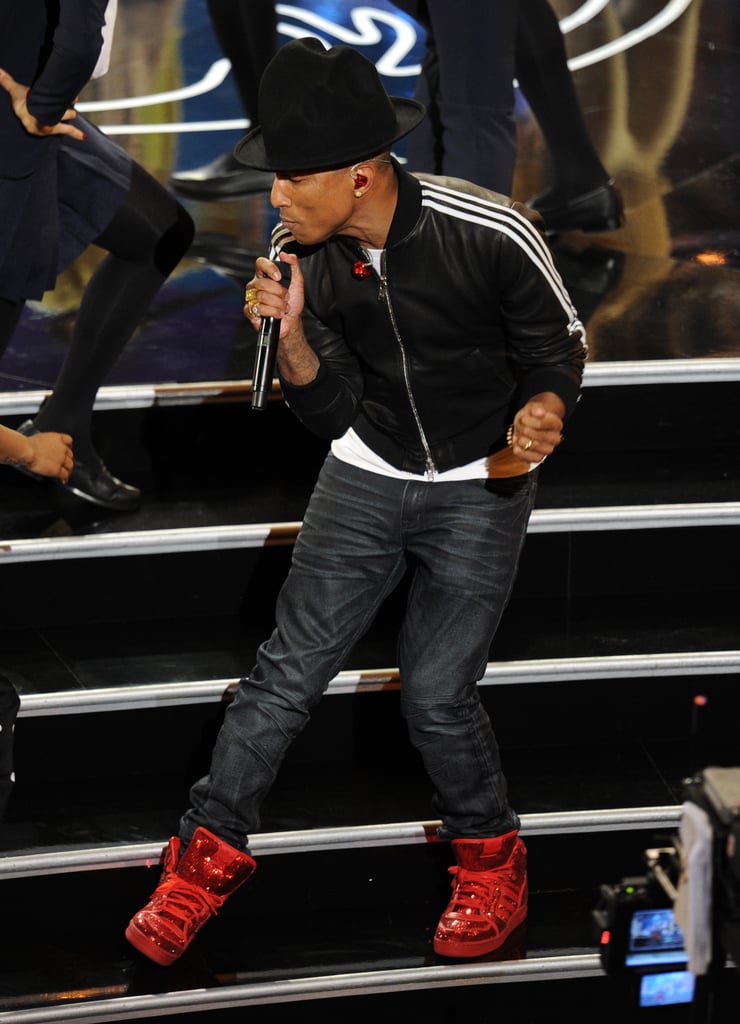 Bet you thought we were going to pick something obvious, like Pink's performance, Ellen's Glinda costume, or Whoopi Goldberg's striped tights.